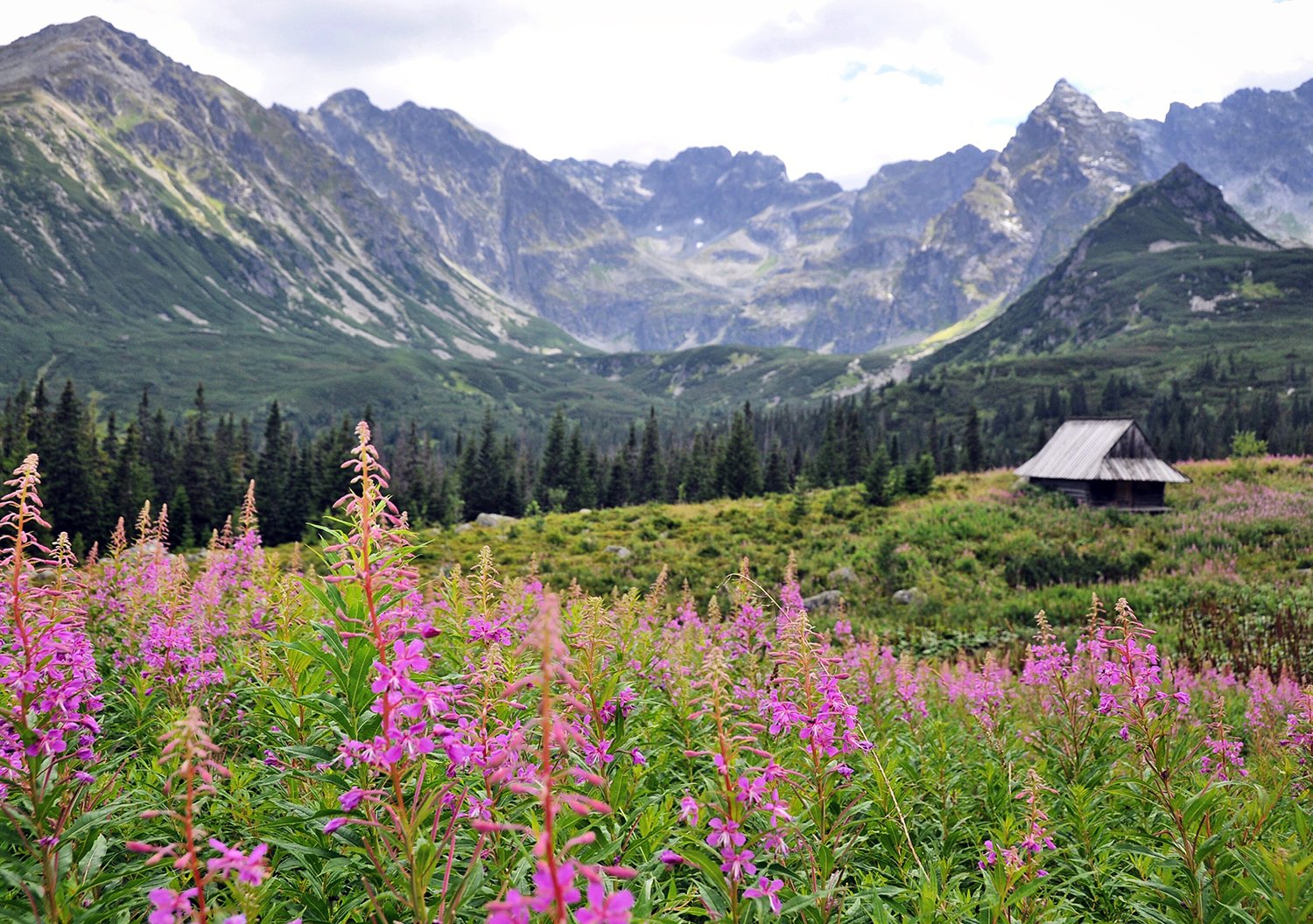 A popular getaway for Poles, the mountain town of Zakopane is just 2 hours south of Krakow and is pretty darn adorable.
Set in the Tatra Mountains, it is a mecca for hiking and skiing, and the cozy vibes might have you extending your stay for longer than you expect!
You can visit Zakopane as a day trip from Krakow, or you can stay overnight in a beautiful mountain hotel and enjoy the laidback pace and stunning views. We'd definitely recommend staying a while if you have the time, because in addition to relaxing, there are actually a lot of things to do in Zakopane!
Whether you choose to visit just for the day or spend a weekend exploring, this charming town should definitely be on your Europe bucket list.
Things To Do in Zakopane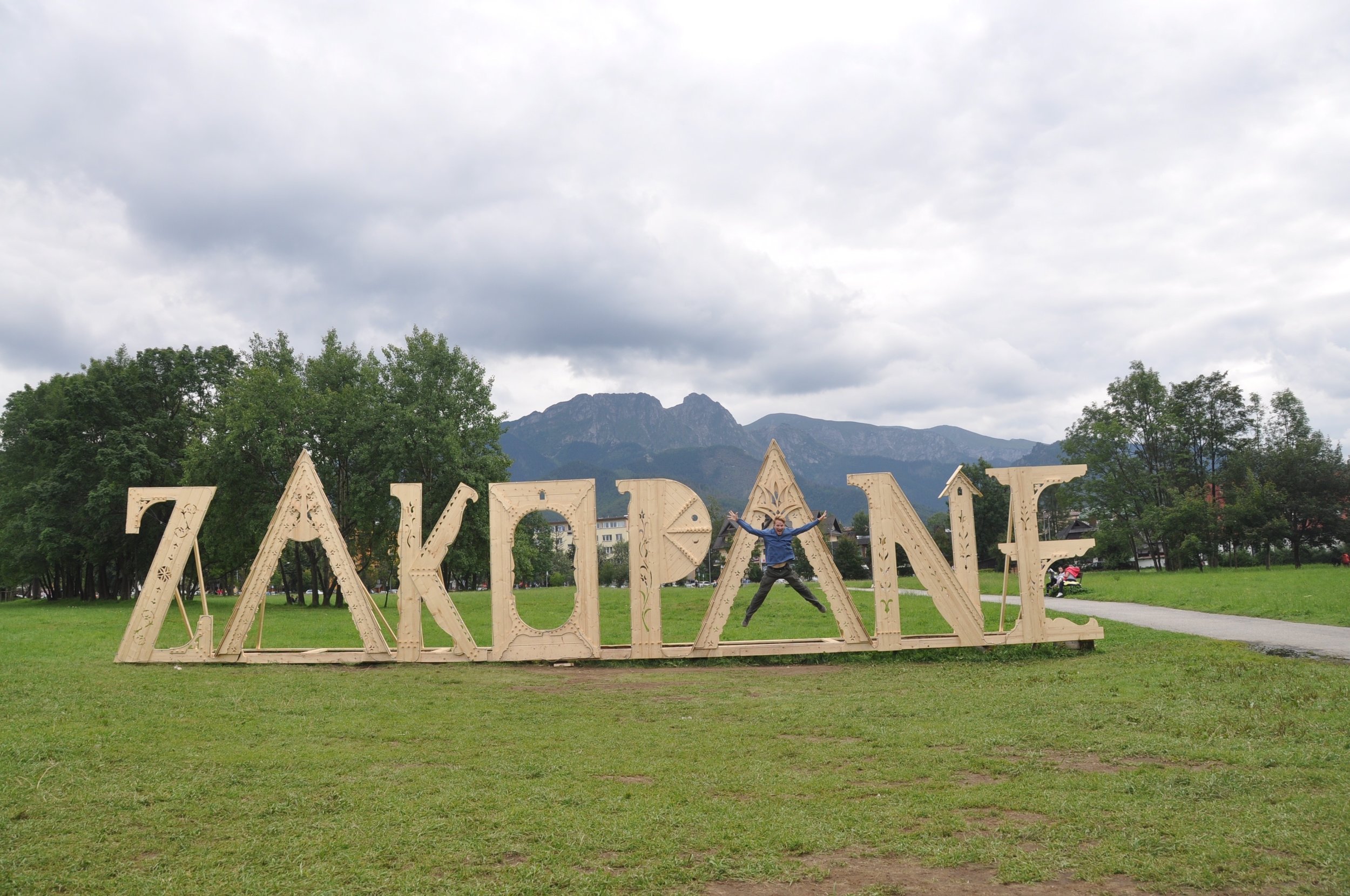 In the center of town, there's a walking street that's brimming with restaurants and souvenir shops. And although this little town is busy, you'll likely be surrounded by more Polish tourists than foreign visitors.
Whether you're a hiking enthusiast or you just want to experience more of Poland than Krakow, Zakopane makes a great addition to your Eastern Europe trip!
1. Eat local cheese: Oscypek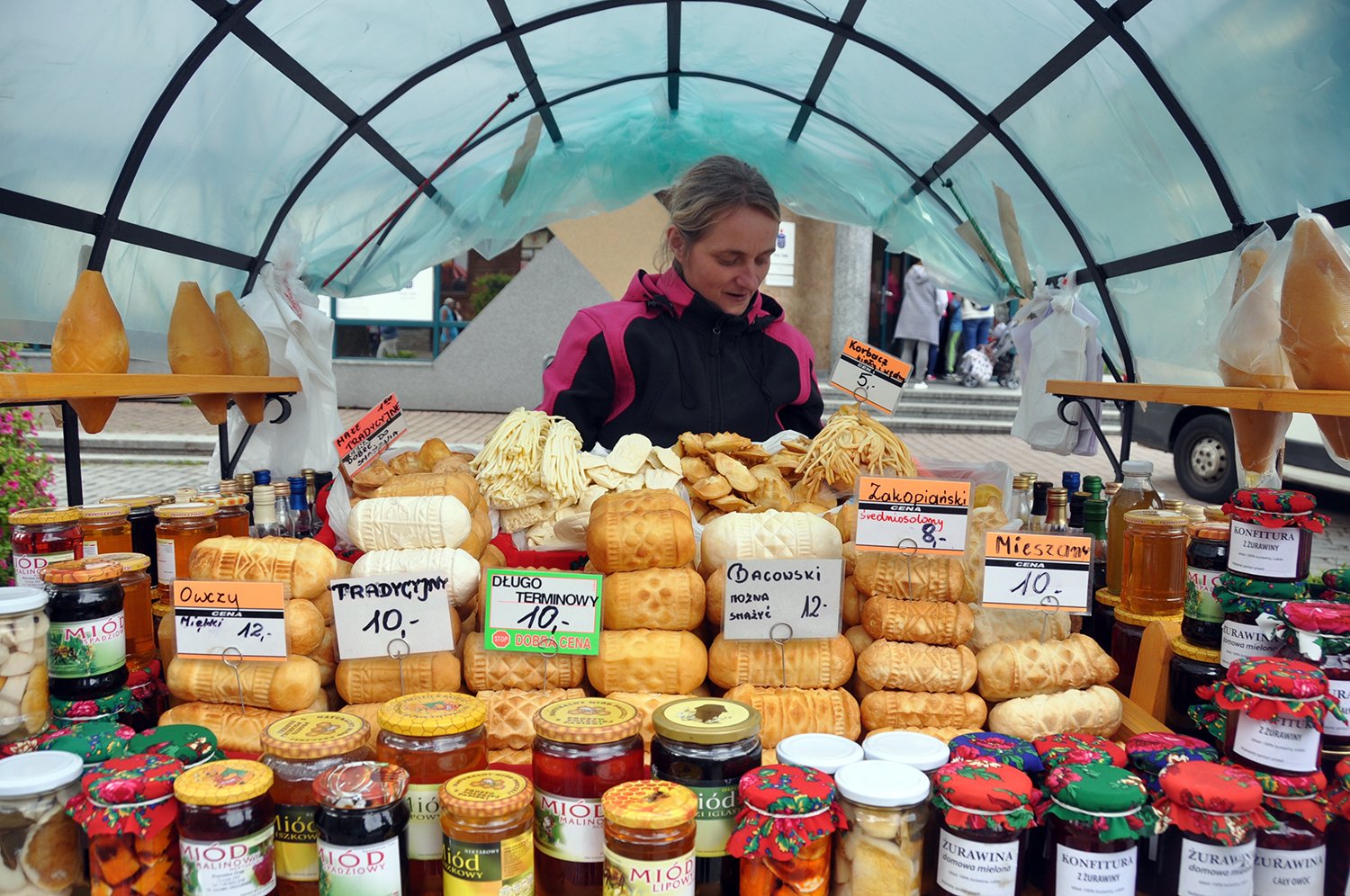 Be sure to get the smoked cheese made from salted sheep milk called Oscypek. It can only be found in this region so take our advice and eat as much as you can. We basically ate our weight in the stuff! It is SO good.
2. Hike to Emerald Lake (aka Czarny Staw Gąsienicowy Lake)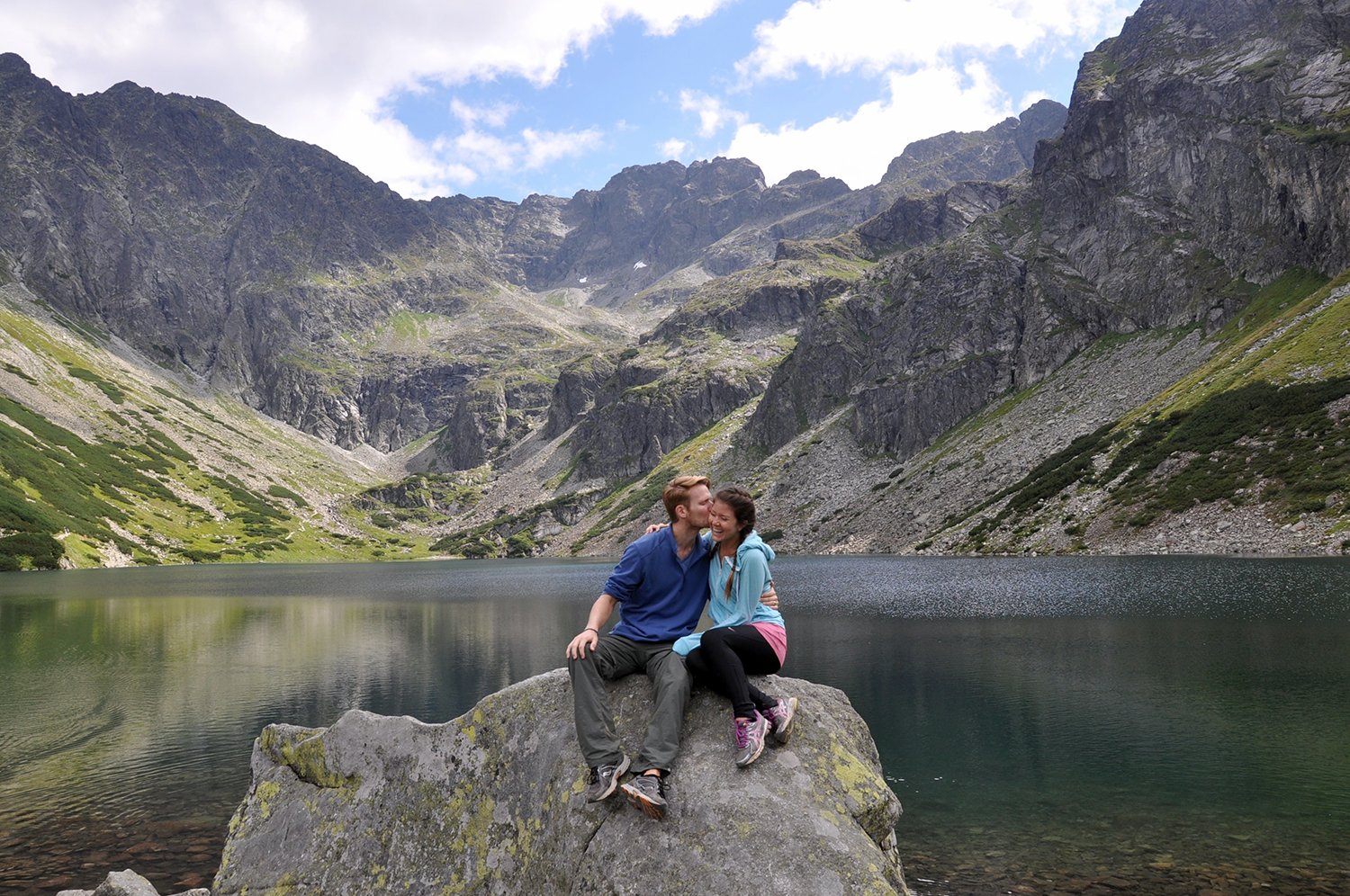 If you're up for a short and relatively easy hike, our favorite was the day trek to Czarny Staw Gąsienicowy lake, also known as "emerald lake".
This beautiful alpine lake is set in the Tatra National Park, and on a calm day has a stunning reflection.
You'll start and end your hike in the town of Kuźnice which is a 10-minute bus ride from Zakopane (or you could walk the 3.5 km, but we recommend the bus).
Note: If you want to explore the Tatra Mountains more in depth, consider crossing into Slovakia for even more great hiking!
3. Hike to the Murowaniec Tourist Shelter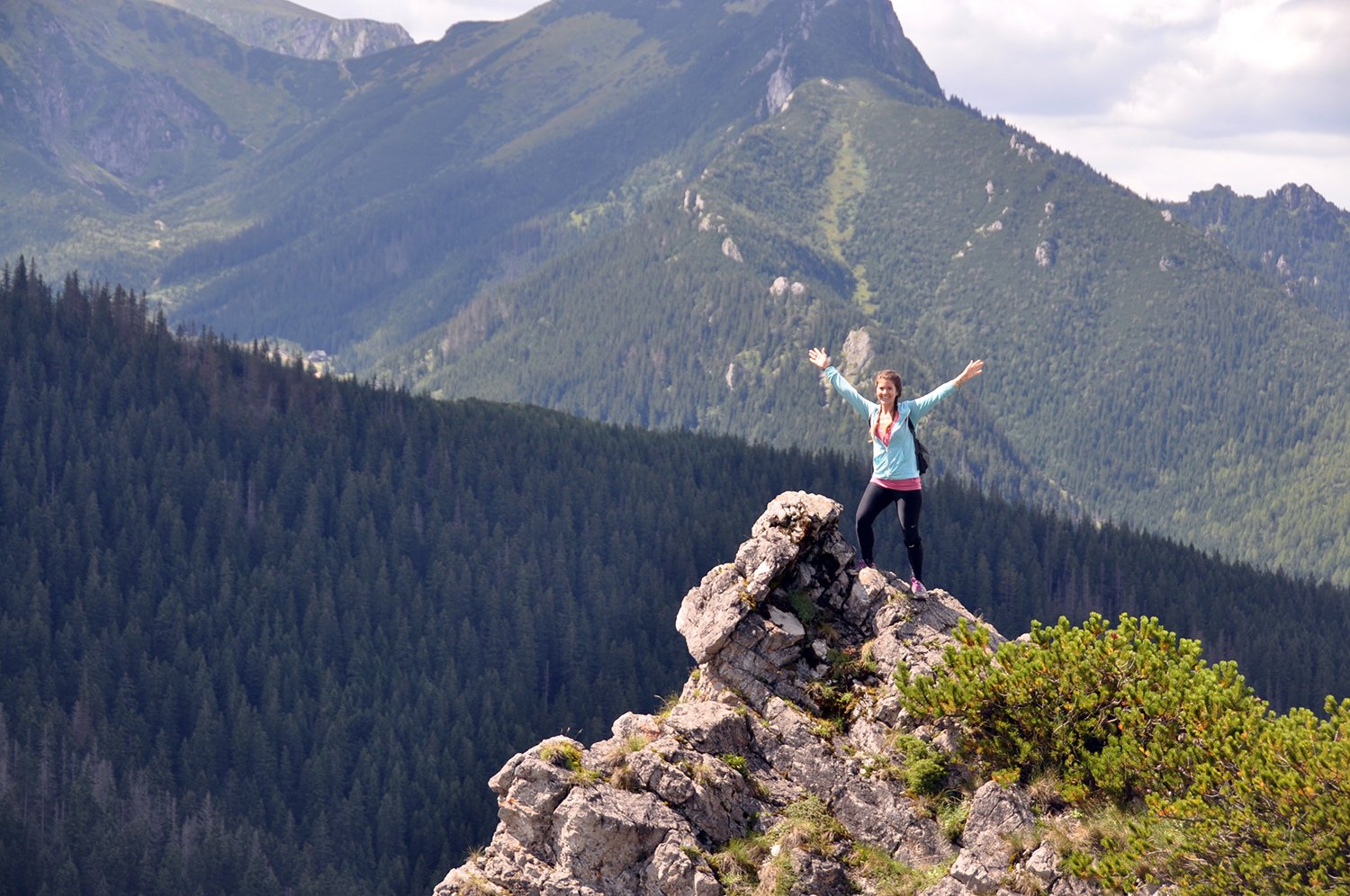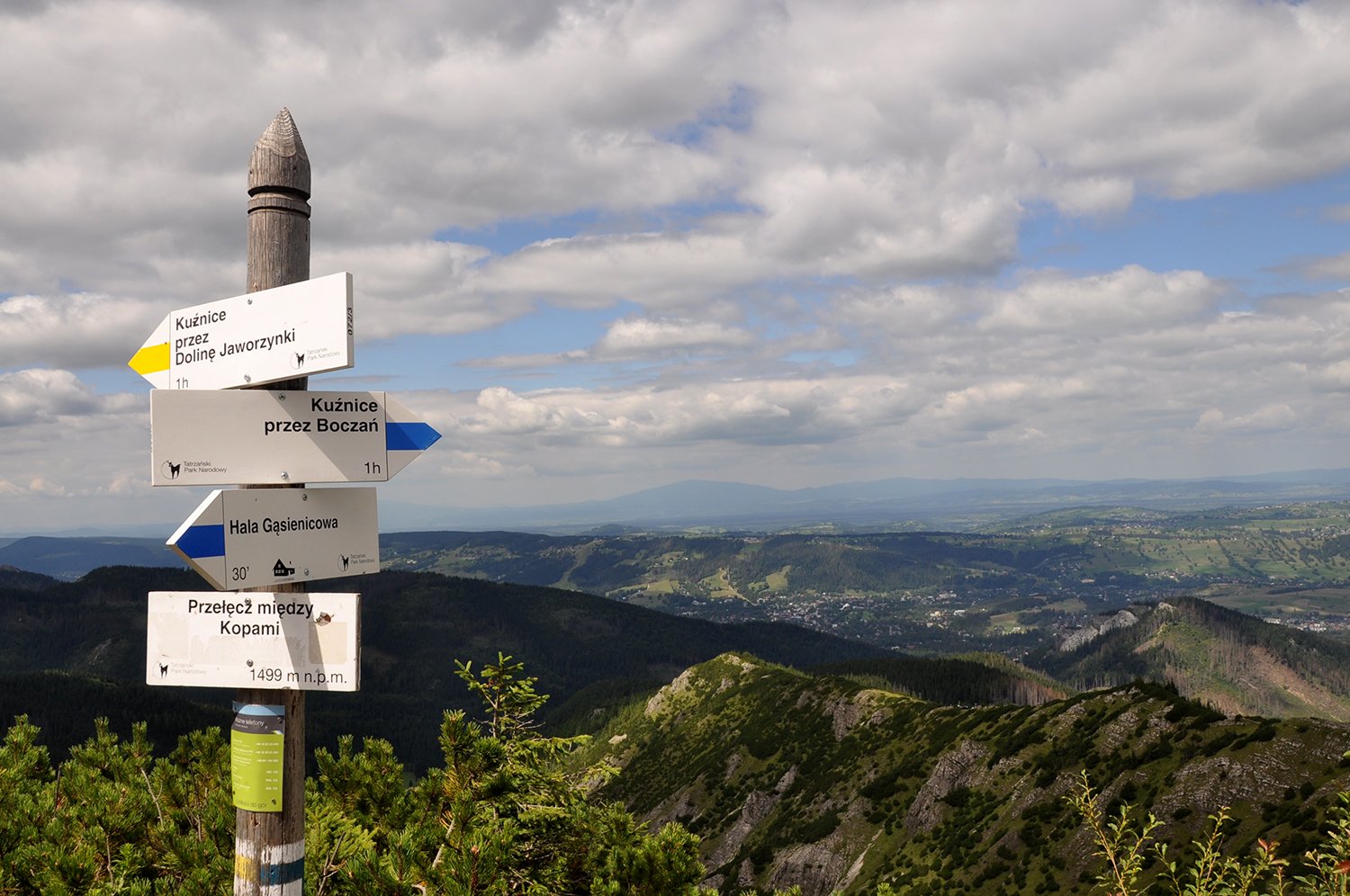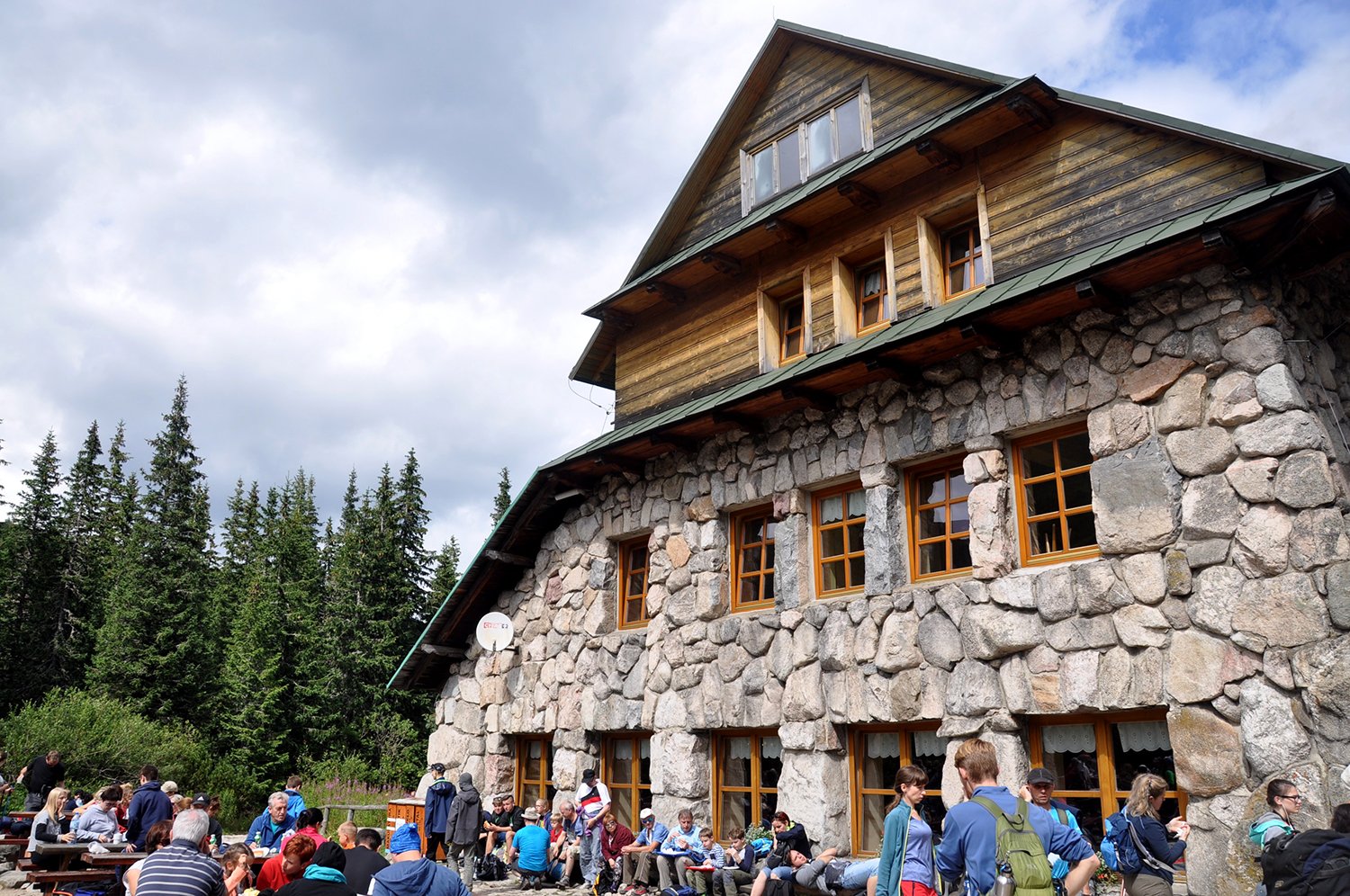 Follow the trails up the mountain and you'll pass through wildflowers and lush green mountains. After a while, you'll come across the Murowaniec Tourist Shelter where you can get some refreshments and food. 
Tip: The raspberry shake and apple cake were especially good!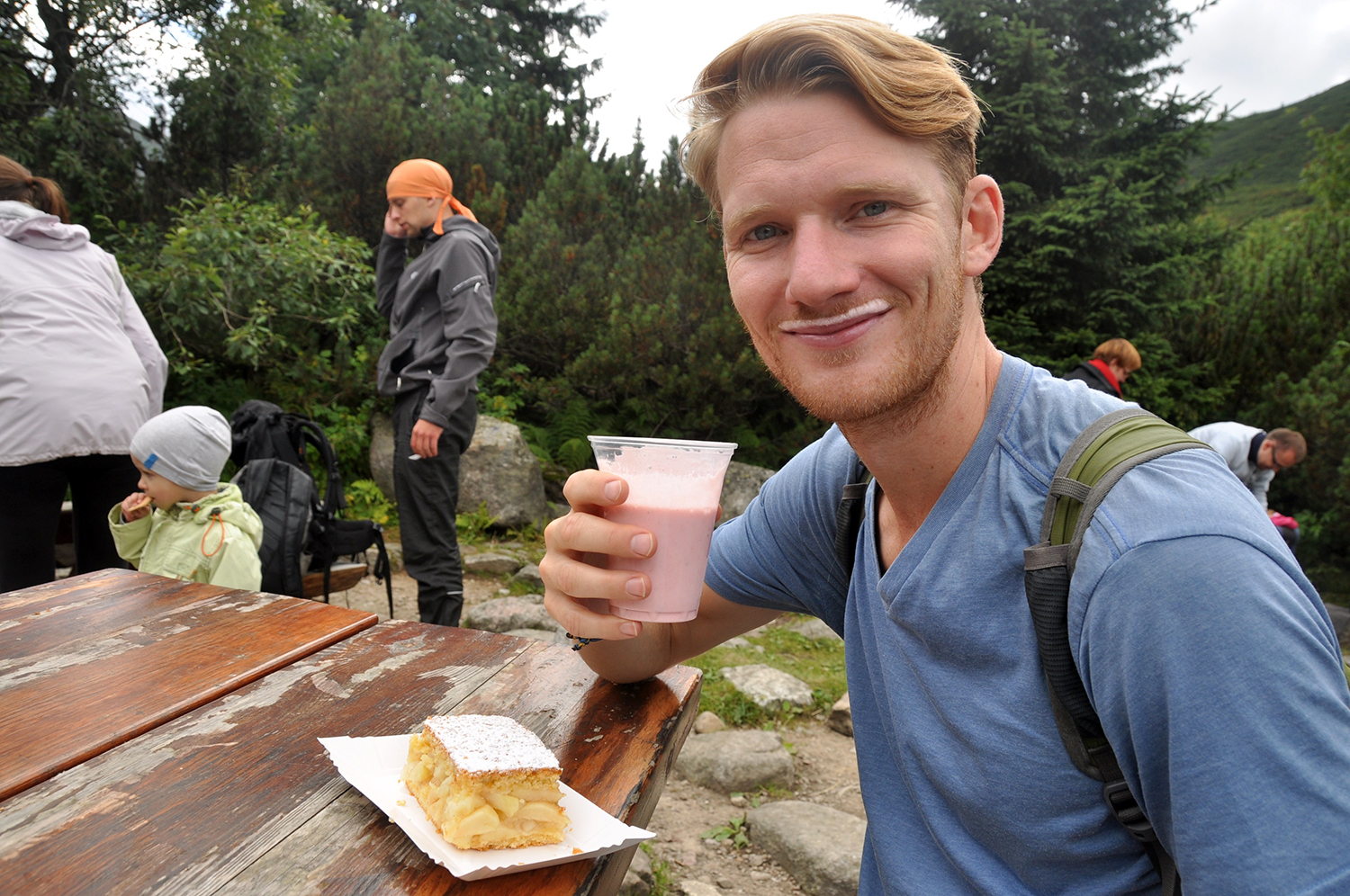 Note: It can get quite busy on the weekends with Polish tourists.
The "emerald lake" is only another 30 minutes from the shelter. Once you get to the Czarny Staw Gąsienicowy lake, relax and have picnic lunch. If you want to continue further, there are trails up that go straight up (very difficult terrain) on the southeast side of lake. This will allow you to get a great view of the entire lake and the surrounding mountains.
The round-trip hike to the lake and back to Kuźnice is about 12.5 km and will take 4-5 hours.
4. Go Skiing
Zakopane is a winter sport lover's paradise! With six slopes, this is a popular place for Poles to come on long weekends. Unlike the Swiss and French Alps, the day passes are quite affordable, and the crowds are fewer.
This article describes how Poland beats the Alps for a ski holiday.
5. Wander around the Walking Street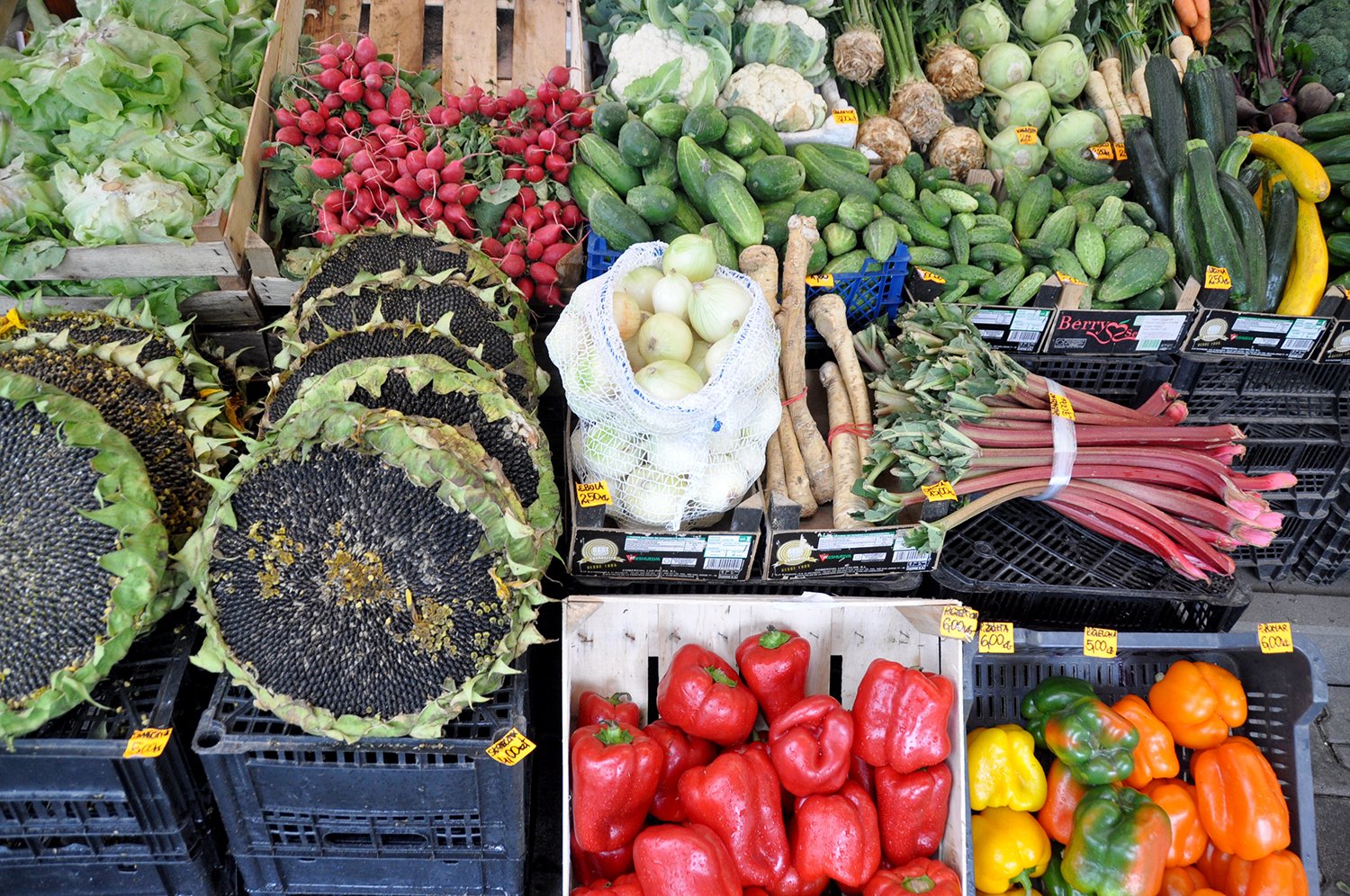 Touristy, sure. Fun to wander around? Heck yes! Wander past traditional restaurants, souvenir shops, bars and boutiques. See street artists perform and sample seasonal produce from vendors, like the hearts of sunflowers or locally-grown rhubarb. Or just sit on a bench and people watch!
6. Soak at the Thermal Spas
Especially popular in the wintertime, the hot pools at Termy Bukovina are a nice place to rest after a day on the slopes!
Did you know Poland is a great place to teach English? Find out how to get certified to teach English abroad.
7. Eat Polish Food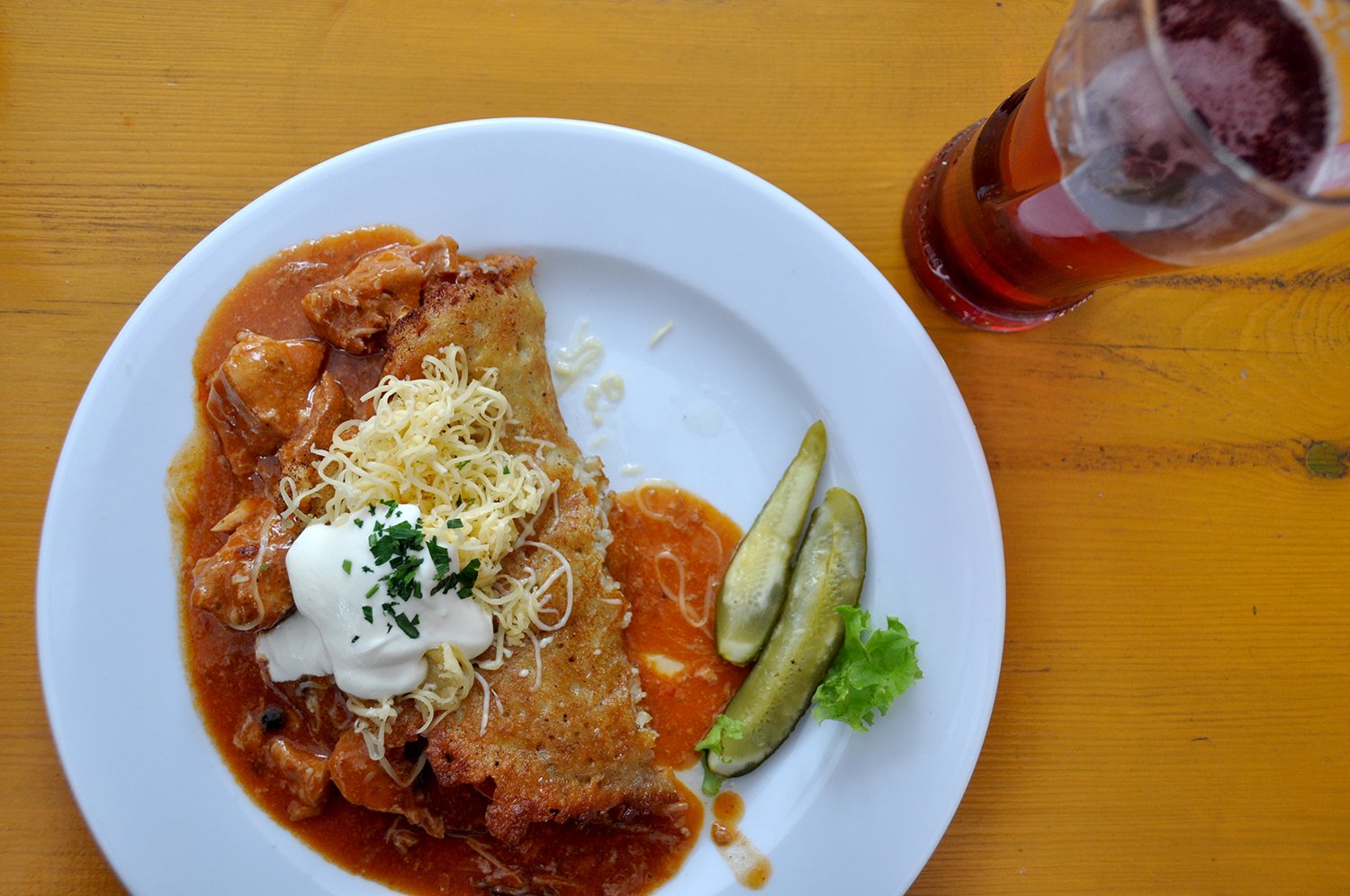 You'll have no problem finding traditional Polish food in Zakopane. But for a really good and reasonably-priced meal, head to Bar Mleczny. 
This restaurant gets pretty busy in the summer, but it's totally worth the wait. Order a beer an head out the the patio until your hearty Polish meal arrives. Be sure to order the potato pancakes!
---
How to get to Zakopane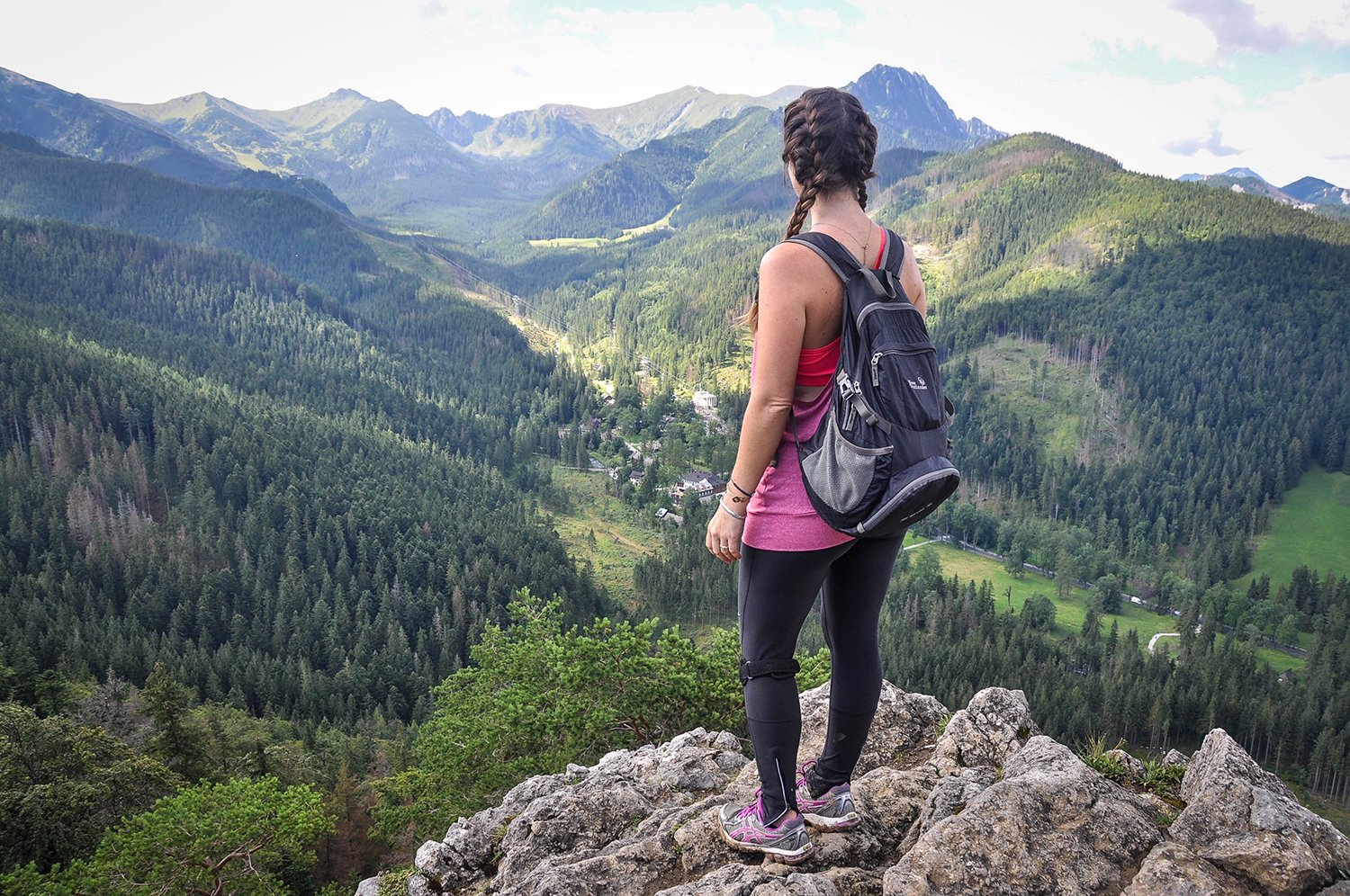 From Krakow: The best way to get to Zakopane from Krakow is by bus. They leave regularly throughout the day from the main bus station (Dworzec Autobusowy) and are cheap (around 15 zloty). The trip takes 2 hours, and unless you're traveling during high season it's not necessary to buy your bus tickets in advance. 
Onward travel to Slovakia
If you love the Tatra Mountains, consider traveling on from Zakopane to Poprad, Slovakia, which takes just 2 hours. Buses leave several times each day and are inexpensive (not necessary to buy tickets in advance). While you're in the region, here are 5 great places to visit in Slovakia.
---
Hotels in Zakopane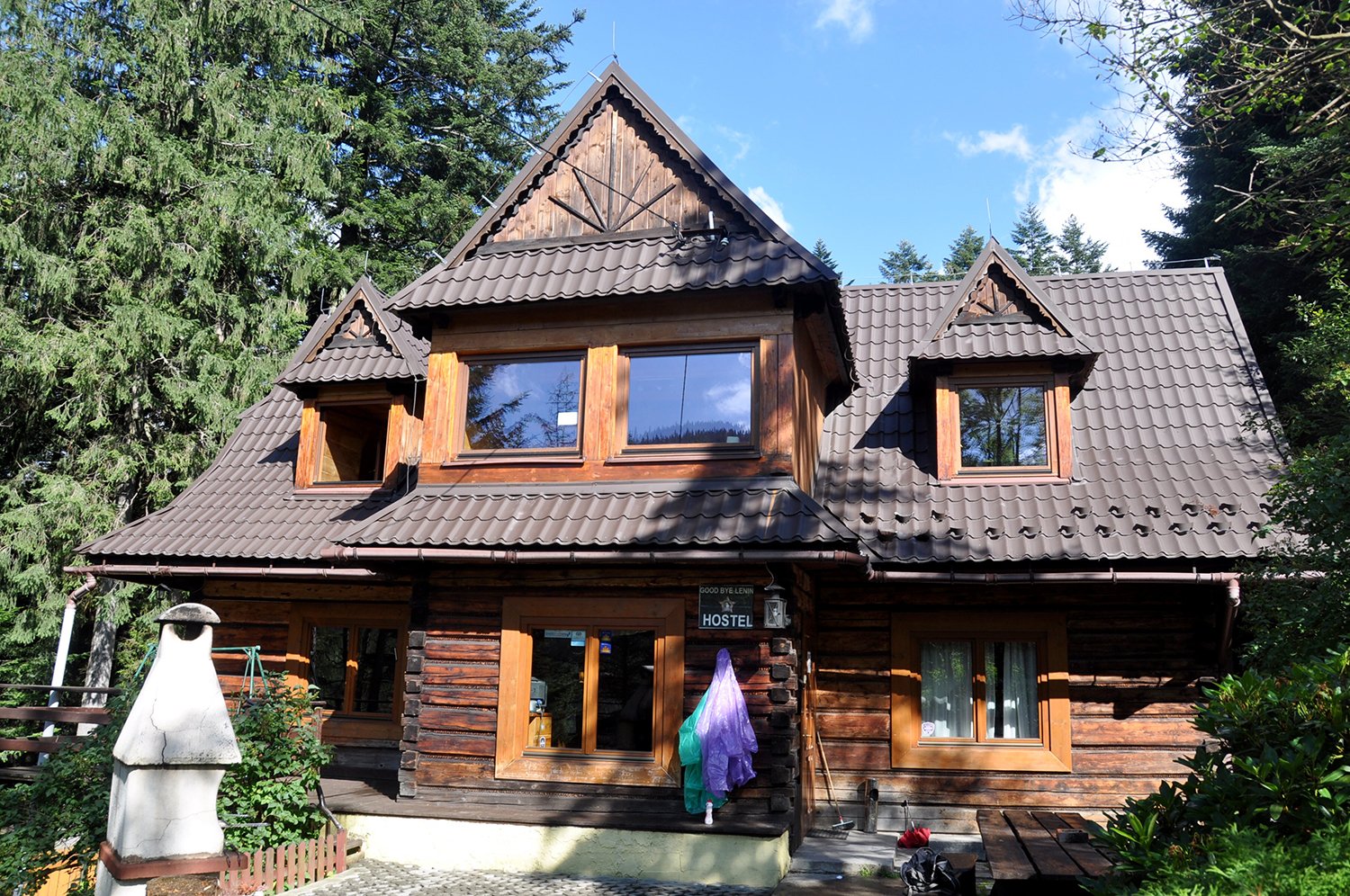 We've rounded up a list of the best places to stay in Zakopane, Poland for every budget!
Luxury Hotel: Rezydencja Nosalowy Dwór – 5-star world class hotel, steps away from the Nosal Ski Center, spacious rooms, on-site restaurant and bar, sauna and spa. Great value for a luxury stay. 
Couple Stay/Mid-range: Hotel Logos – Incredible location in town, sun terrace, full spa with Finnish and steam saunas, fitness center and on-ste bar. Stunning hotel in the summer or the winter. 
Budget Friendly/Social Atmosphere: Good Bye Lenin Hostel Zakopane – Tucked a little ways out of town, but easily accessible by local bus, this cabin hostel is right at the trailhead of many hikes into the Tatra National Park. It has a wonderful atmosphere and nice common spaces with private and dorm rooms available. We stayed here and loved it. 
---
Want more information on Eastern Europe?
We have tons of resources for you on popular and off-the-beaten-path destinations in the region. Check out the 19 places to visit in Eastern Europe you absolutely cannot miss and read some of our favorite articles below. 
Save this article on Pinterest for later!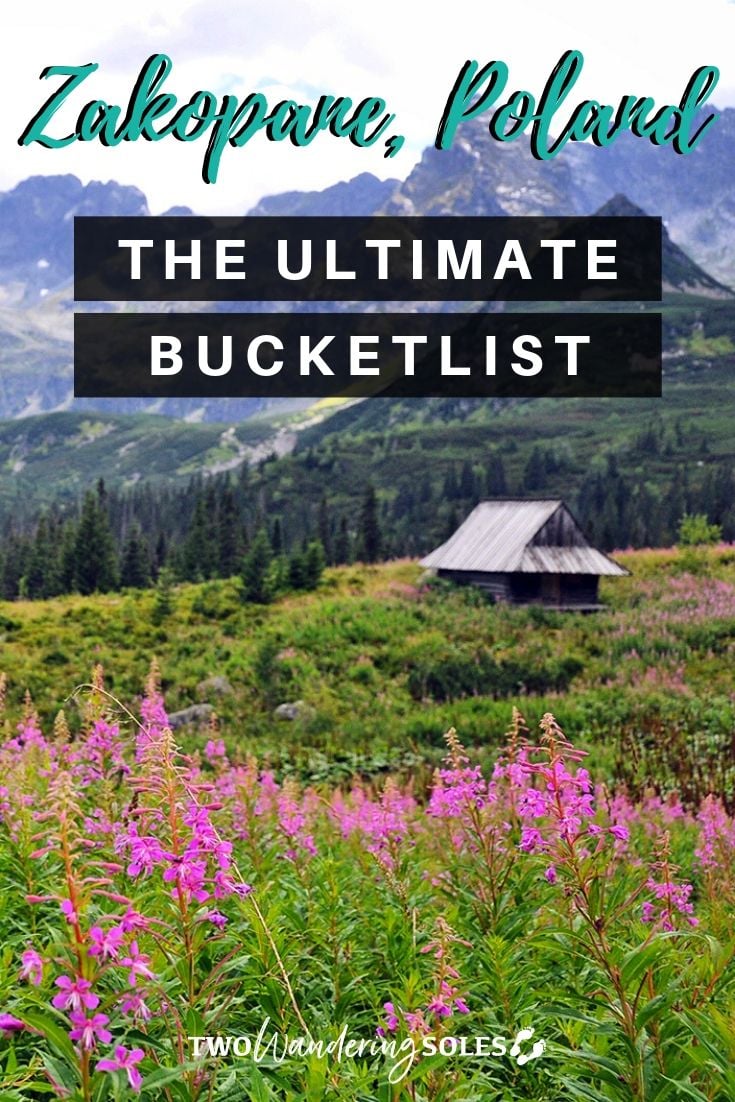 Still have questions?
Comment them down below and we'll do our best to get back to you and point you in the right direction!