While Dubai is certainly not a cheap city, we've called on a local guest author who is sharing her top money-saving tips for visiting Dubai on a budget. She has created a 3-day itinerary including costs and local advice that most tourists don't know. This article has everything you need to plan a holiday in Dubai, even if you're traveling on a small budget!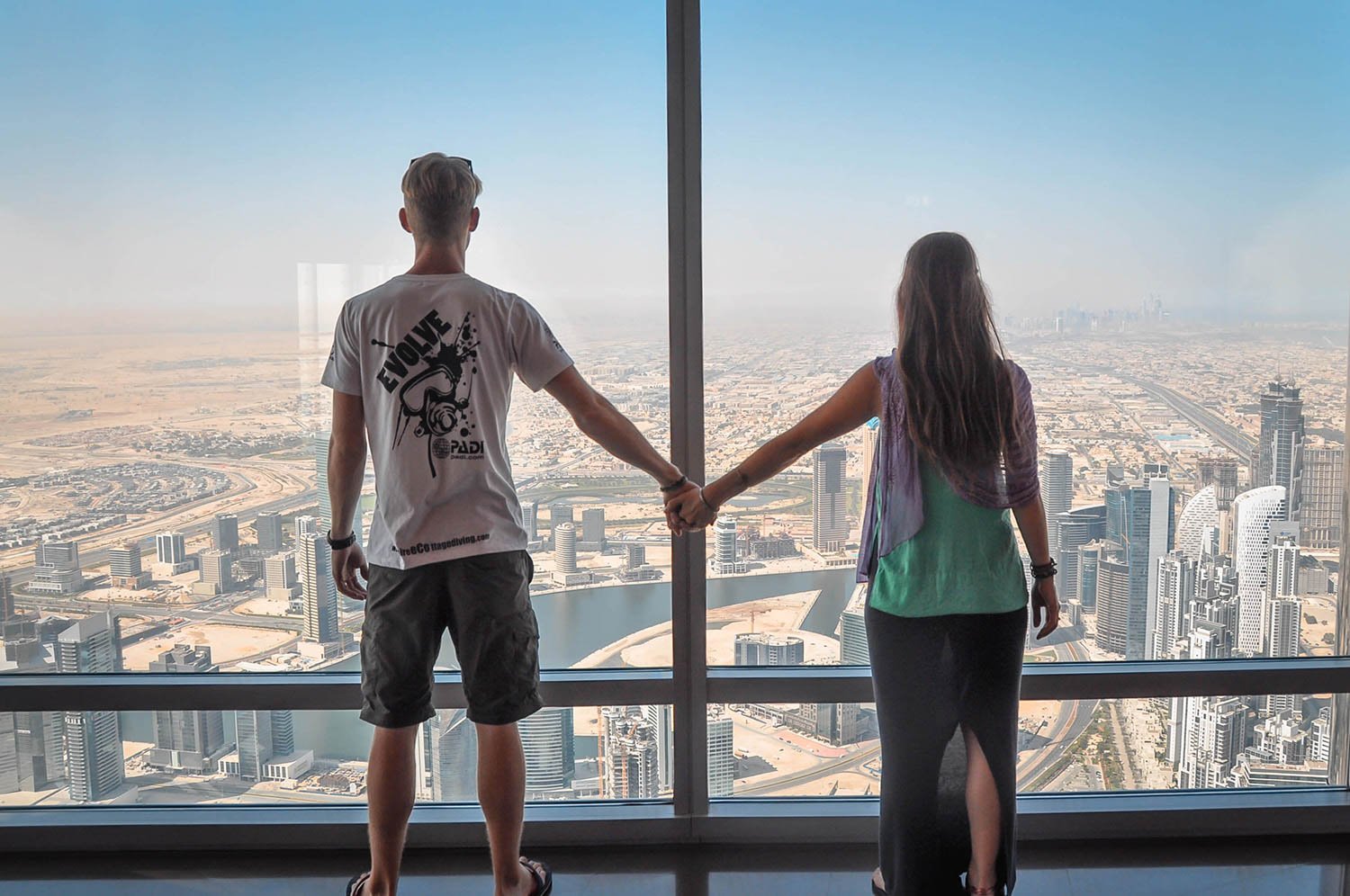 Written by Guest Author: Sarah from Hungryoungwoman
Dubai is synonymous with luxury and high-end travel. But what if we told you that you can visit to this modern city without breaking the bank?
We only had a mere 10-hour layover in Dubai, but we found a handful of free and cheap things to do in this notoriously expensive city. And we'd love to return someday for a longer holiday in Dubai.
We've called on a guest author who calls this city home to share some of her top money-saving tips for traveling to Dubai on a budget. She's also sharing some useful local advice most tourists don't know.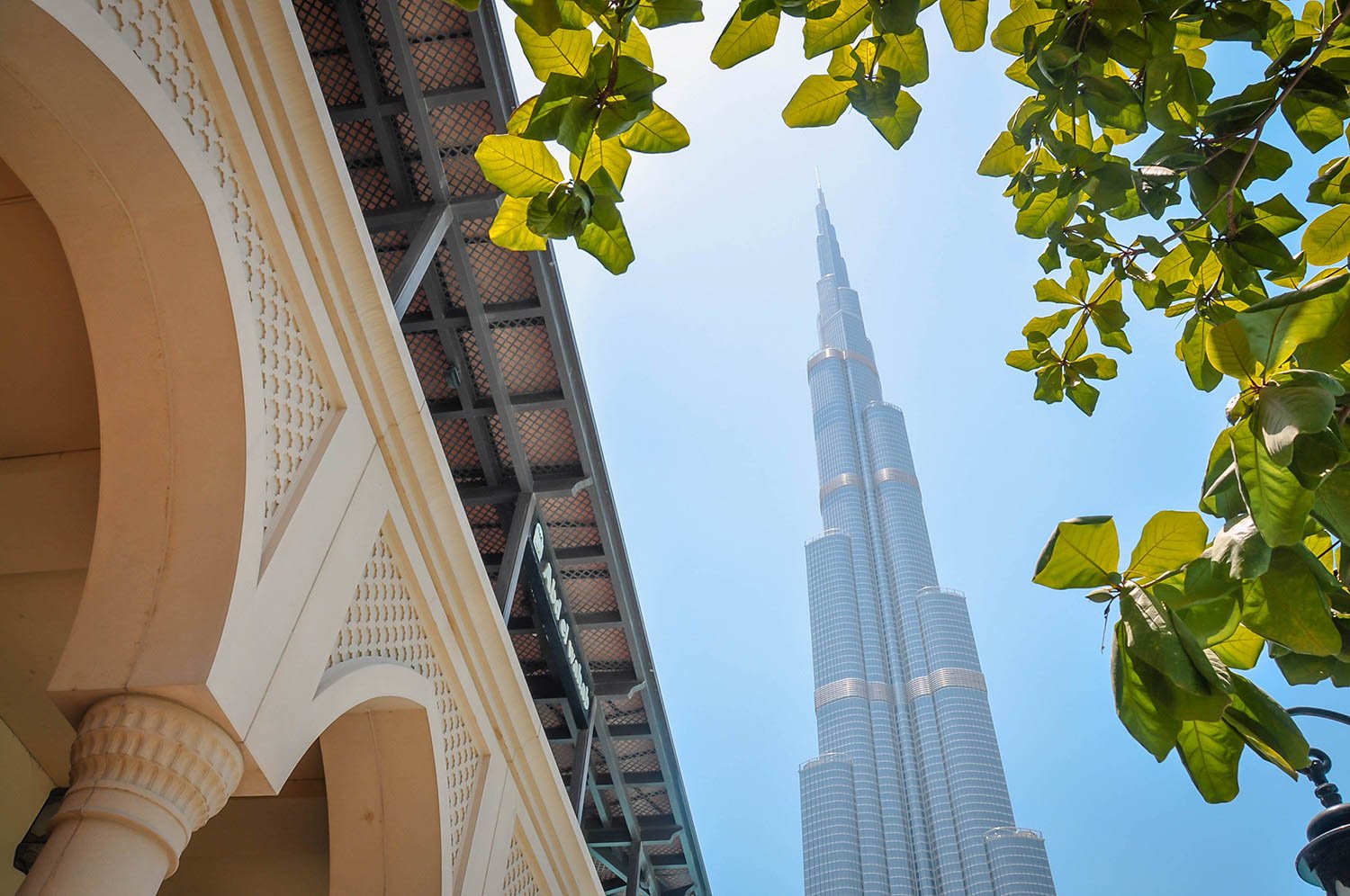 Having grown up in this famous city in the U.A.E., I can show you some nifty tips that will help you travel to Dubai on a budget. 
I've broken down how to spend 3 unforgettable days in Dubai, packed with local hot spots and cheap things to do, so you can stick to your travel budget while still having an amazing time in this city.
And don't worry, you won't be missing out by following this itinerary. You can still see the world's tallest building and the largest shopping mall, but you will leave with a happy wallet!
Day 1: Markets, Museums and Traditional Food in Deira
Deira is an area that still retains part of what life used to be during the olden time for the Arabs.
Spice, perfumes, oils, and textiles are traded in the Souks and the neighborhood has preserved what the homes of the traditional Arabs used to look like.
As a resident here, I'd recommend you start your 3 days in Dubai exploring this area. 
Explore The Waterfront Market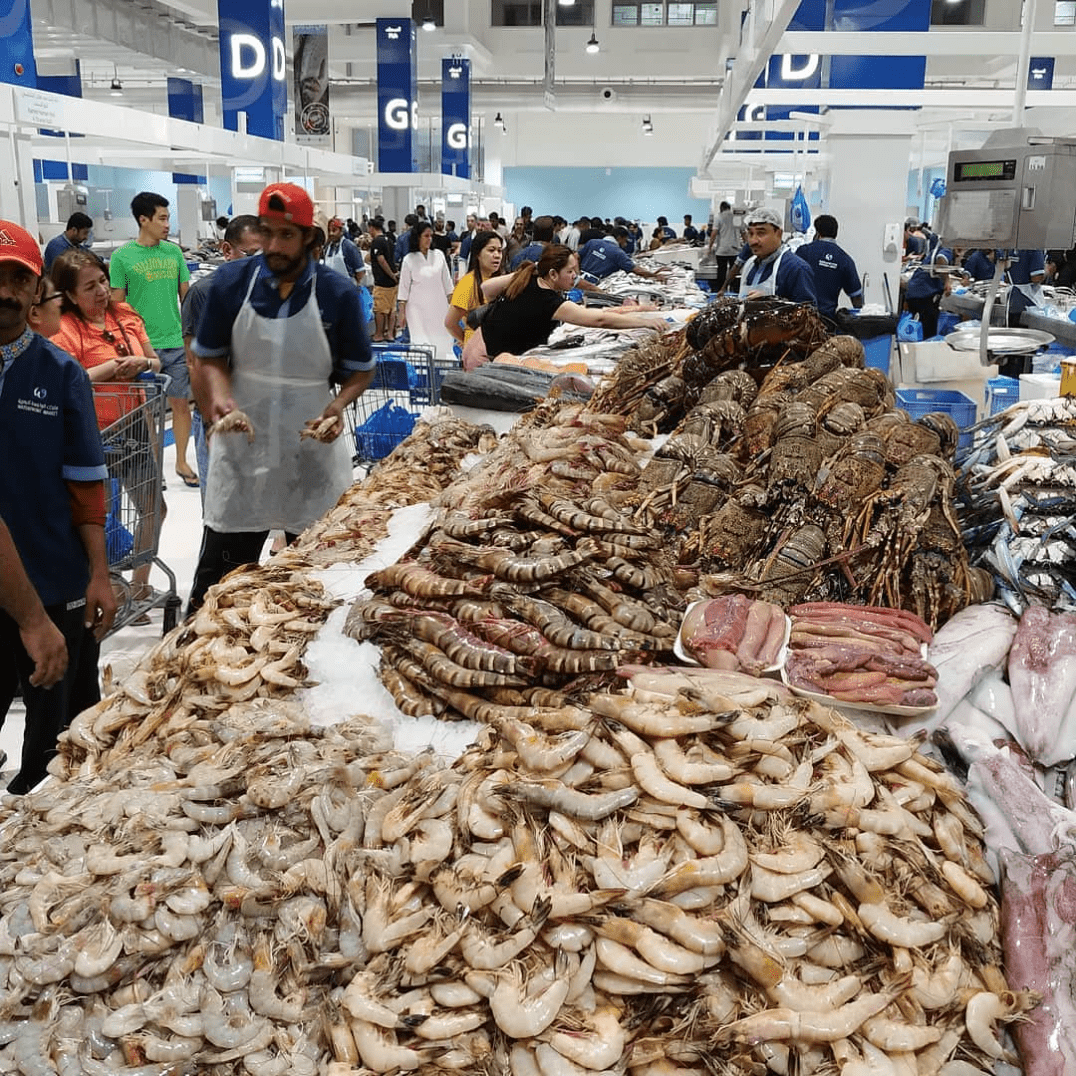 Your first day starts with learning more about the country and its past. Situated near the Creek, Deira used to have a large fish market where the local fishermen would sell their catch of the day.  
The fish market has now moved to the Dubai Waterfront Market, which is air conditioned and well maintained. If you like seafood, you can purchase it fresh and have it cooked right in front of you.
Cost: Free!
Shopping at the Deira Spice Souq
Also known as the "Old Souq", this is a huge market that sells all kinds of spices, oils, perfumes, and teas.
Make sure you start early so make it to the markets before the crowds come in. And if you get there early, you can witness the Old Souq during its peaceful hours, which is definitely a sight to be seen. It is quite the opposite of what you may have researched beforehand.
Walk along the stalls and chat with the friendly owners that will tell you about each ingredient and where it originates. The goods are sold by weight and the stall owners expect you to haggle, so be sure to do so to get a good deal for your purchase. 
Recommended items to buy: Zaatar (Arabic spice that tastes similar to crushed thyme) and dates
Cost: Free to wander, but it's a good idea to budget a bit of money if you want to purchase a souvenir.
Enjoy an Arabic Lunch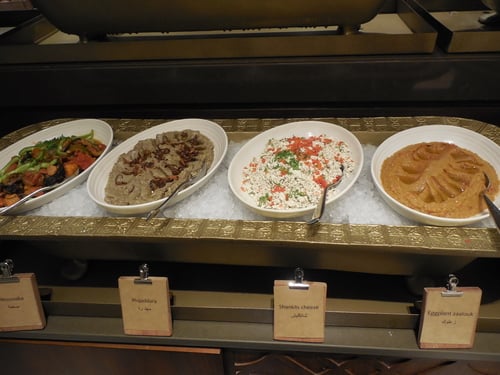 If you are looking for lunch, there are a lot of spots nearby where you can grab a bite to eat. 
To experience a taste of Arabic food with a breathtaking view of the Creek, visit Bayt Al Wakeel.
This venue is quite popular, so visit early if you want to get a seat near the water.
Recommended dishes to order: Cold Mezze and Arabic bread
Related Reading: Have just 24 hours in Dubai? Check out this guide to 1 day in Dubai.
Ride the Abra across the creek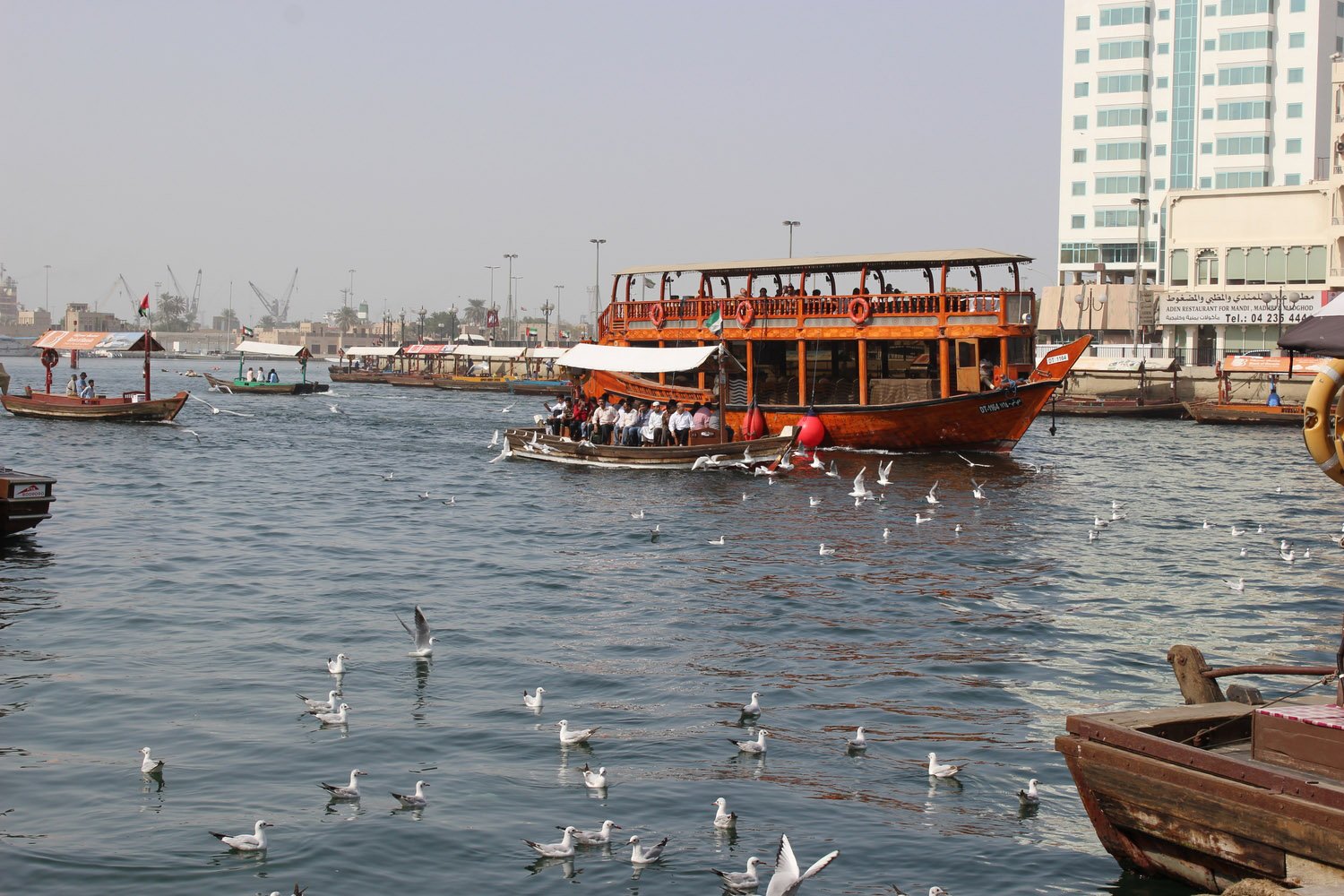 After your meal, take a stroll down the Souq and take a ride on the Abra (water taxi).
The Abra, or dhow, is a boat that was used as mode of transport to cross waters in earlier times. It sails on the creek, which was once a great pearl-diving port. Now, it is more of a tourist attraction that lures foreigners and residents alike.  
Cost: AED 1 or $0.27 per trip
Tour the Coffee Museum
Showcasing a range of coffee making techniques and gadgets that are every coffee connoisseur's dream, the Coffee Museum is free to enter.
There is also a quaint café located in the premises where you can try beans from all over the world. The whole experience is very informative and interesting for coffee lovers like me.
How to get there: Located at Heritage Village, Al Bastakhiya, the Coffee Museum is open from 9 a.m. to 5 p.m. every day, except Fridays.
Cost: Free!
Learn about culture at the Dubai Museum
Just a 5-minute walk from the Coffee Museum, you'll find the Dubai Museum. It was previously a fort that was used to store weapons but was later transformed into a museum. It is one of the oldest structures in the city that is still standing.
I remember visiting this place as part of one of my school excursions, which was to help educate us about the culture and history of the U.A.E. Learning about the past of the country is truly fascinating when you see how much it has developed now.
You'll see models of traditional clothing, which can help illustrate an important piece of culture.
Good to know: The traditional clothing of men is an ankle-length shirt that is usually white in color, but also worn in different colors. This is called a "kandura". The women are dressed in a black garment called "abaya", and cover their heads with scarf, known as "sheila".
The galleries display a glimpse of how the Arabs lived before the country was developed. Their houses, souks, and date farms are a surprising contrast to how U.A.E. is today.
Cost: Tickets are AED 3 or $0.82 for adults and AED 1 or $0.27 for children less than 6 years of age. The museum is open from 8:30 a.m. to 8:30 p.m. Saturdays to Thursdays, and 2:30 p.m. to 8:30 p.m. on Fridays.
Relax with food and a cuppa at the Arabian Tea House
End your first day in Dubai with dinner in the neighborhood in a cute restaurant called the Arabian Tea House where you can experience authentic Emirati fare. Be sure to end your meal with Karak Tea and Lugaimat!
Cost: Approximately AED 210 or $57.17 for two people  
Related Reading: Traveling in Dubai with kids
Day 2: Religion and Lifestyle in Jumeirah  
Your second day will be spent exploring the lifestyle of the modern Arabs in the U.A.E.
Tour the Jumeirah Mosque
The religion practiced by the Arabs in the U.A.E. is Islam, and the prayers are held in mosques.
Jumeirah Mosque is the only mosque open to the public in Dubai. Visit the mosque on a guided tour to learn more about the Emirati religion and their traditions.
Important note: Be sure to dress modestly before entering the mosque (known as "masjid" in Arabic). Even though it is quite hot in Dubai, be sure your clothing covers your knees and shoulders. If you are a woman, carry a shawl you can use to cover your head before entering the masjid. Traditional dressing is also available at the masjid. 
Cost: Tickets are AED 25 or $6.81, which includes water, dates, and refreshments. Tours start from 10 a.m. and last for 75 minutes. There are no tours held on Fridays as it is an auspicious day for Muslims. 
Experience Street Art and Food in Trendy La Mer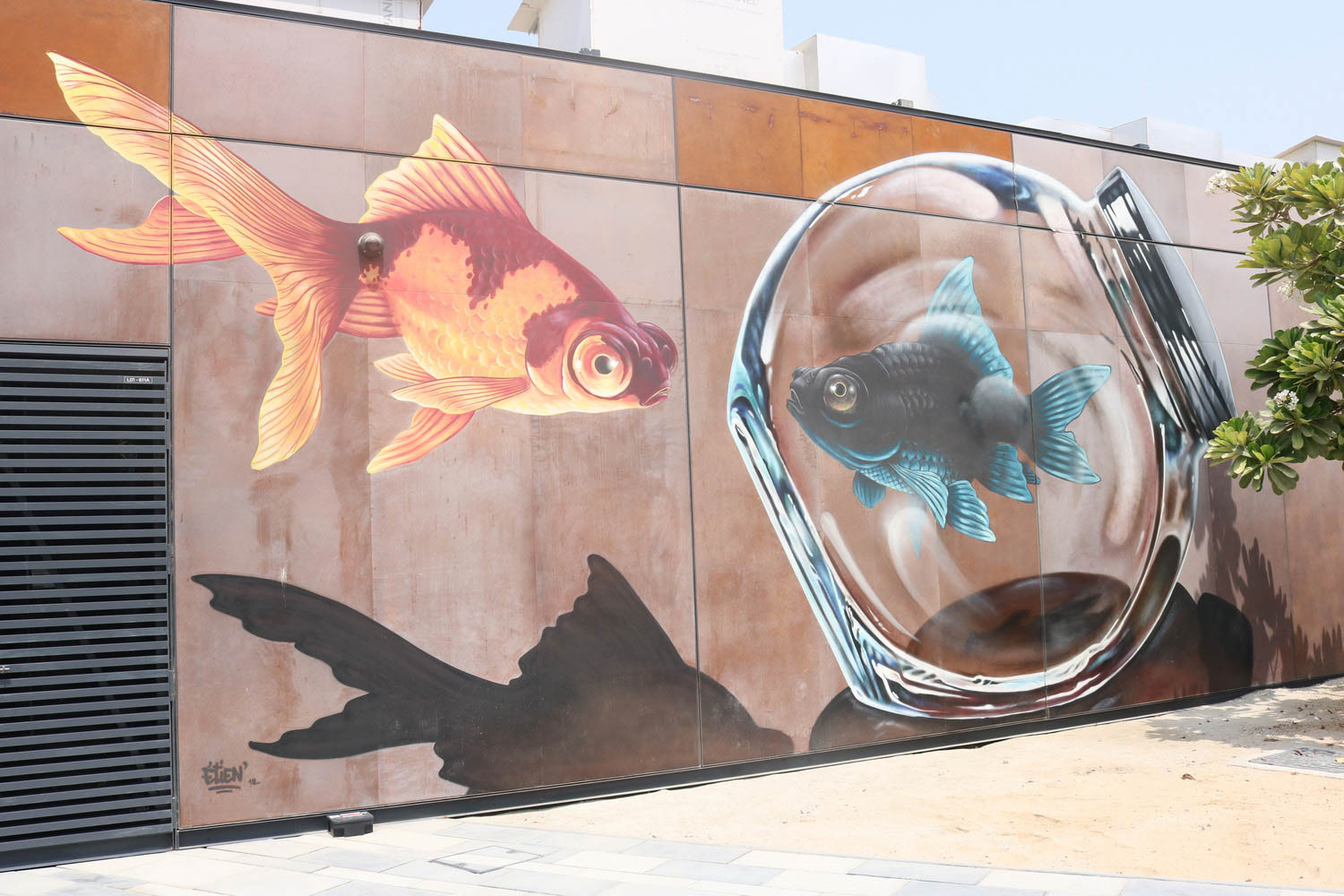 With a mix of street art and food, La Mer is a new spot that attracts people of all ages.
Since I am an art lover, I find myself fascinated by the street art at La Mer. In addition to beautiful art, there is a range of all types of restaurants, as well as a beach where you can relax for an hour or two if the heat doesn't bother you.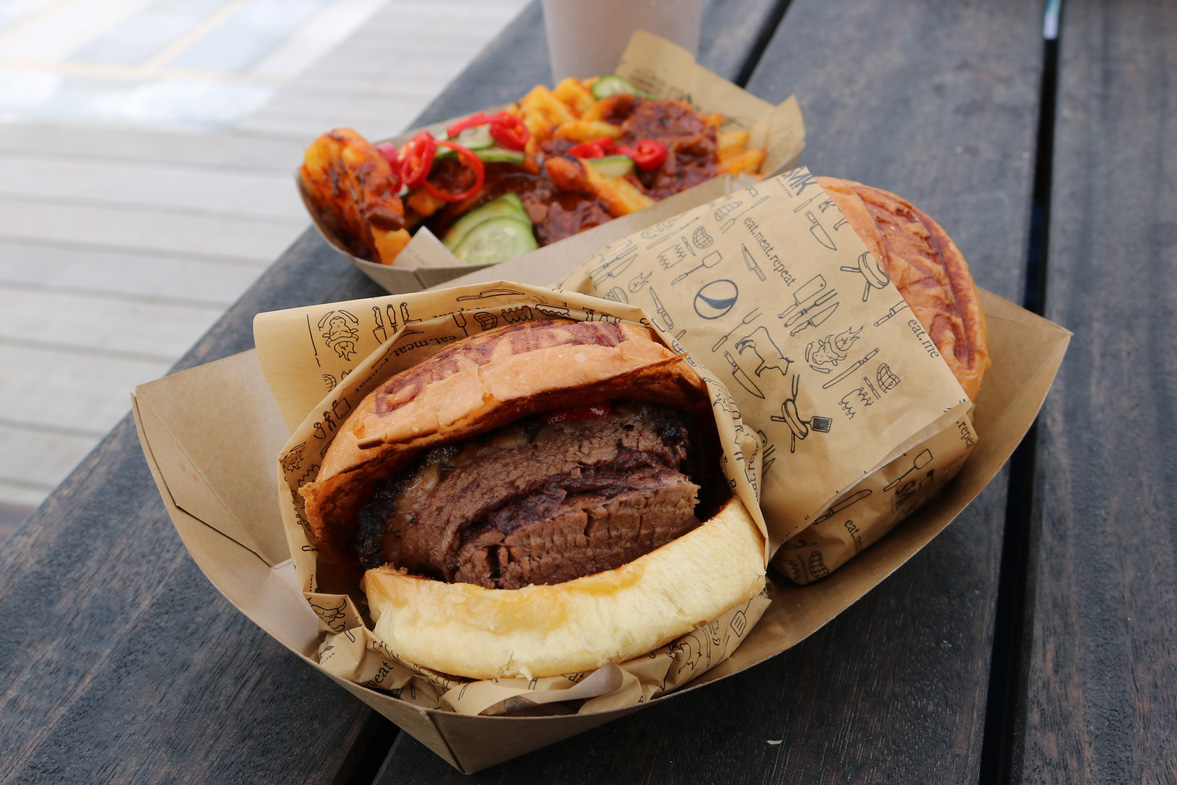 Good to know: November – March which is the best time to travel to Dubai, especially if you want to visit the beach. Tap here for more fun facts about Dubai.
Cost: Entrance to La Mer is free, although if you are driving a rental car, you may have to pay for basement parking.
Kite Beach & Burj al Arab at sunset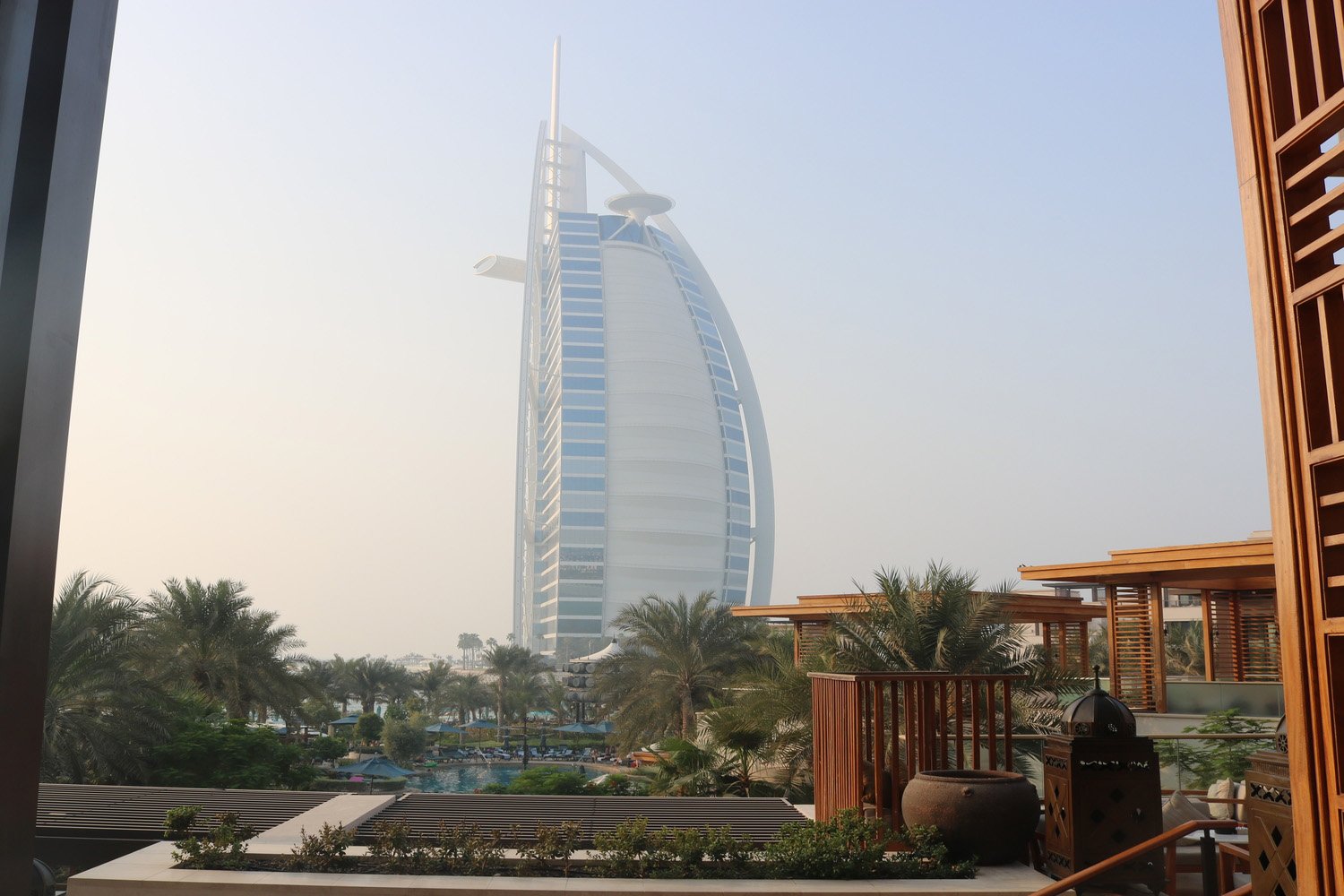 Hop on a bus and go to see the Burj al Arab, also known as the "7 star hotel" in Dubai.
The hotel is known for its grandeur and unique shape. You may notice that it resembles a sail of a ship, as that's what it was inspired by!
Unfortunately, the hotel does not allow tours for those who are non-guests, but you can stop at Kite Beach for sunset to enjoy the view. The silhouette of Burj Al Arab will grace your pictures, free of charge!
Have a Food Truck Dinner
Have dinner at one of the food trucks located at the beach. A personal favorite of the residents here is Salt.
Cost: About AED 115 or $31.31 for two people
Related Reading: Check out this article on what to do during a short layover in Dubai.
Day 3: Best of Downtown Dubai
Explore the most iconic sights of Dubai on your last day!
See the famous Burj Khalifa
Spend your last day in Dubai by going to see the tallest building in the world. This should surely be on your list, even if you are only spending one day in Dubai.
The views are stunning from the outside and it is fun to see how much you can crane your neck to see the tip of the tower.
If you fancy feeling like you're on the top of the world, Burj Khalifa offers tours to Levels 124 and 125. The experience of viewing the city from above is truly exhilarating and one that you should not miss if your budget allows!
Cost: Free to look at from below, or $37.49 per person to view from the observation deck.
Booking: You can book your tickets to the top of the Burj Khalifa here.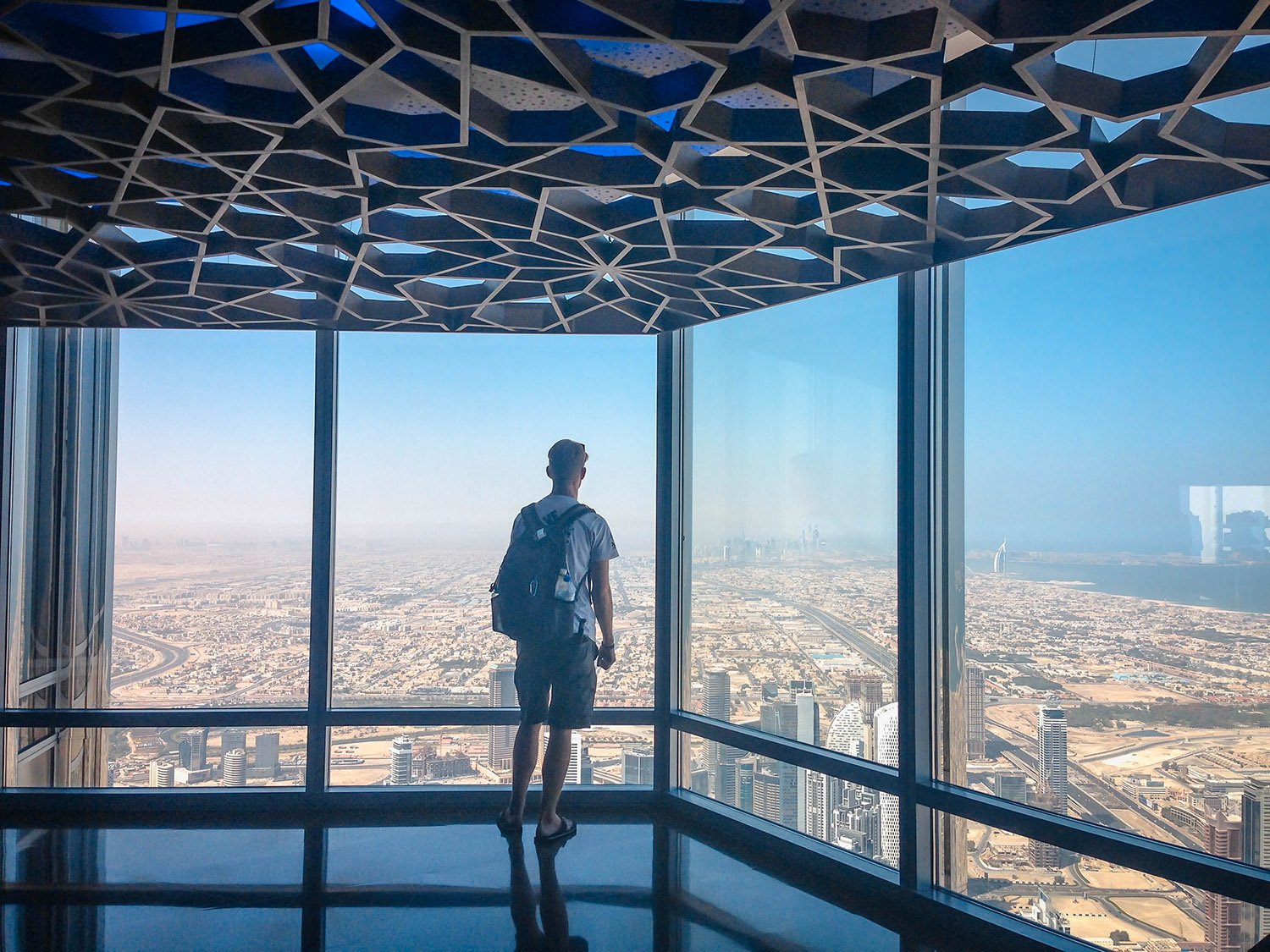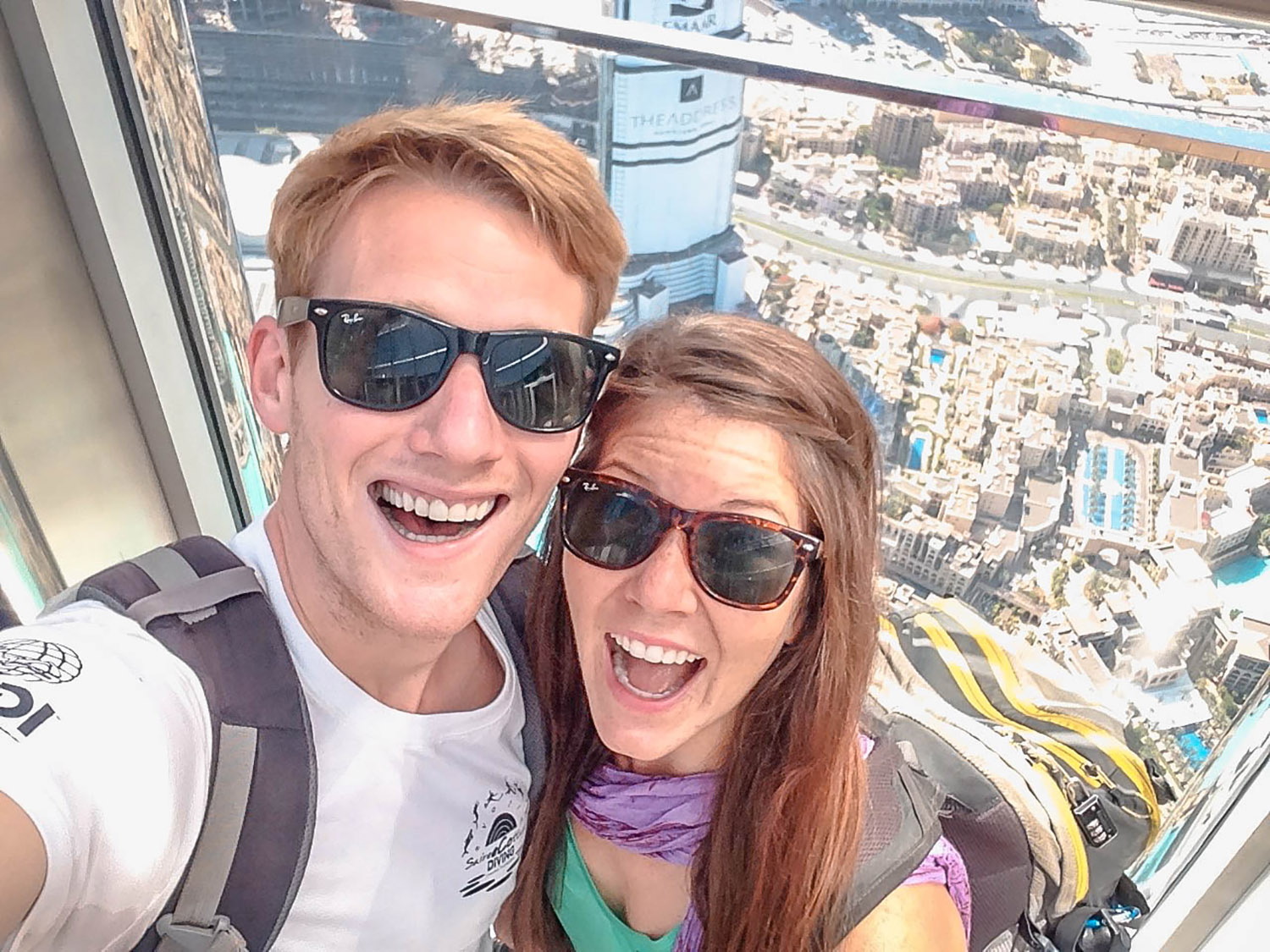 Editor's Note: We went to the top of the Burj Khalifa during our layover in Dubai, and the views were totally worth the price (in our opinions!). Nowhere else in the world can you get this high!
People Watch at The Dubai Mall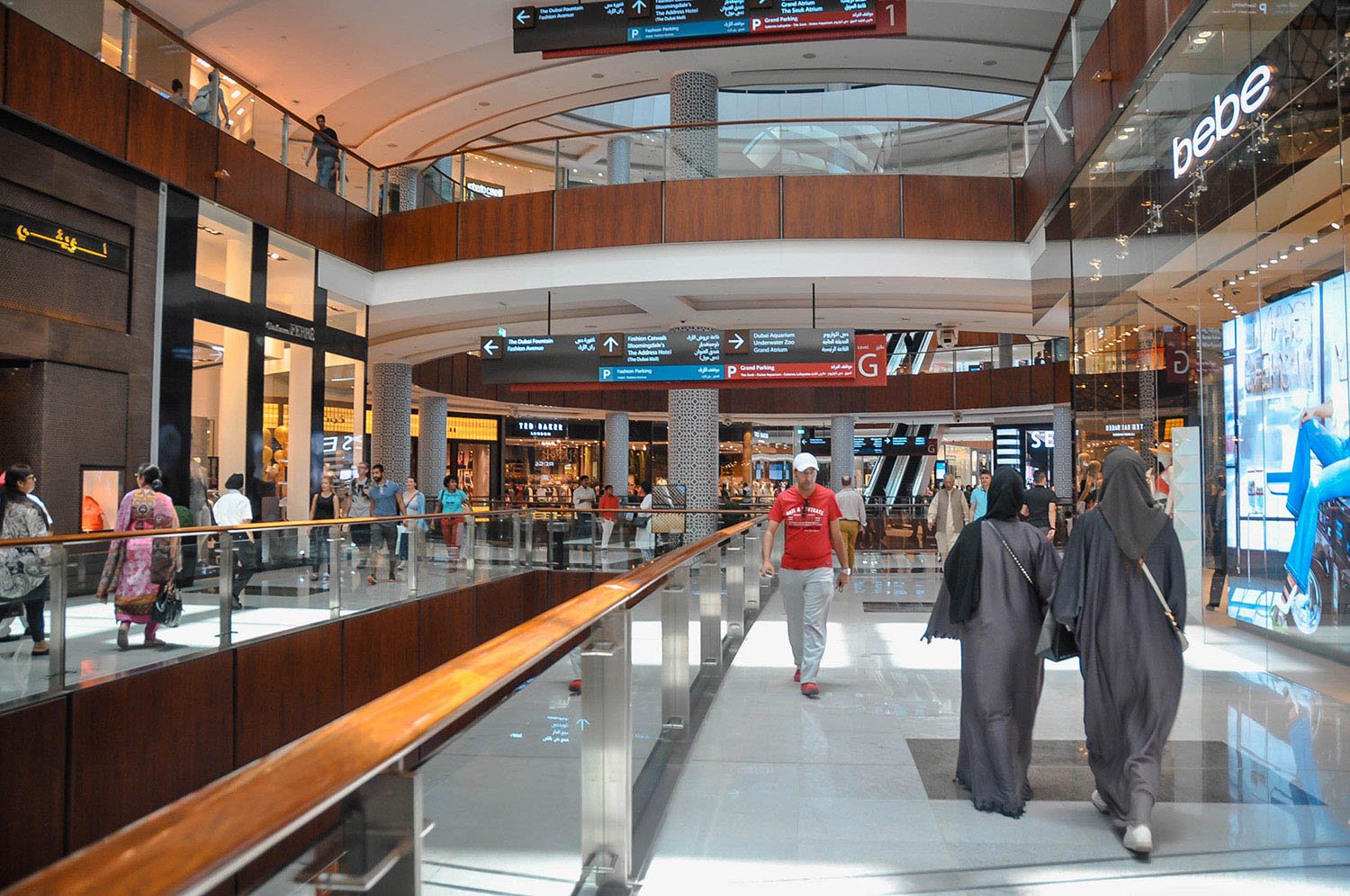 Visit The Dubai Mall next! The shopping mall is one of the largest in the world, housing some of the most expensive boutique brands.
While those may not be in the budget of the common traveler, the mall has two attractions that are completely free of cost: the aquarium and the dancing fountains.
Aquarium in the Dubai Mall
You can see around 300 sharks and rays in this aquarium, as well as thousands of other sea animals. It is truly phenomenal to be able to see such creatures up close! 
However, being that it is free of charge, the area in front of the aquarium is always crowded, and securing a spot to get a clear look can be difficult.
Cost: Free!
See a Dancing Fountain Show near the Dubai Mall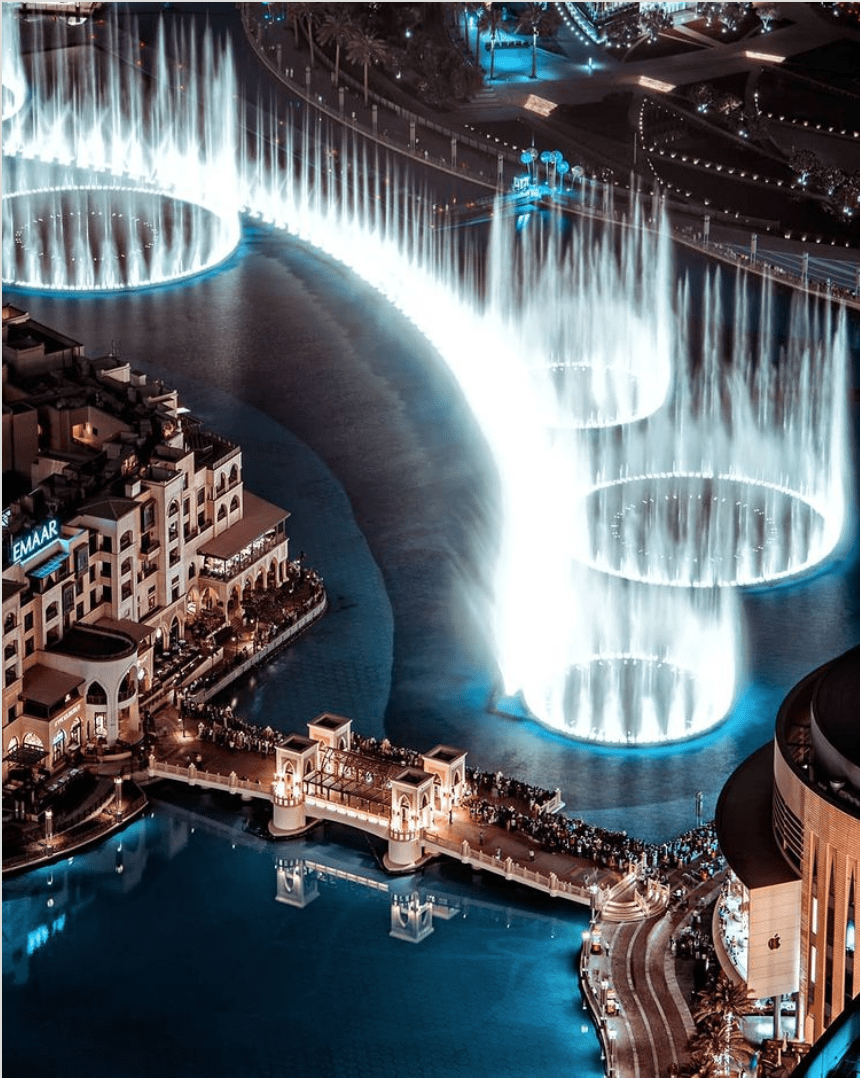 Just as th e name suggests, you can watch water dance to the tunes of Enrique Iglesias or some traditional Arabic numbers. It is directly in front of the Burj Khalifa, so there is an enchanting view of this iconic building too. These shows take place every 30 minutes in the evenings.
I have to admit, growing up in the United Arab Emirates has exposed me to a lot of awe inspiring experiences, but I still stop by and look at these shows whenever I am at The Dubai Mall.
Cost: Free!
Sheikh Mohammed Bin Rashid Boulevard
If you are not short on time, I'd suggest strolling along the footpath of Mohammed Bin Rashid Boulevard.
Being a local here, I recommend making it to this area even if you have a short layover in Dubai as it really captures the "feel" of the city. Once the sun sets, it feels like the city has come alive, and there are many restaurants to explore as you walk.
My favorite along the street is Mezza House, or if you want to stop for tea, Karak House. The tea is very sweet and is made with milk and served with a biscuit on the side. The location is great for people watching too, so sometimes I like to sit there and work with a cuppa.
Cost: One Karak is AED 13 or $3.54
---
Transportation in Dubai on a Budget
Try taking the Al Ras Metro, which will bring you to many of the places on this itinerary. Ride sharing apps like Uber or Careem are also a much cheaper alternative to taxis in Dubai.
If you will be exploring outside the city center, it might make sense to rent a car while in Dubai.
Budget Hotels in Dubai
While accommodation in Dubai isn't going to be cheap compared to many other places in the world, here are some good and (relatively!) affordable places to stay in this notoriously expensive city.
Hot Tip: If you are very limited on your time in Dubai and don't want to leave the airport, consider staying in Dubai's transit hotel, which is located inside security at the airport and is super convenient.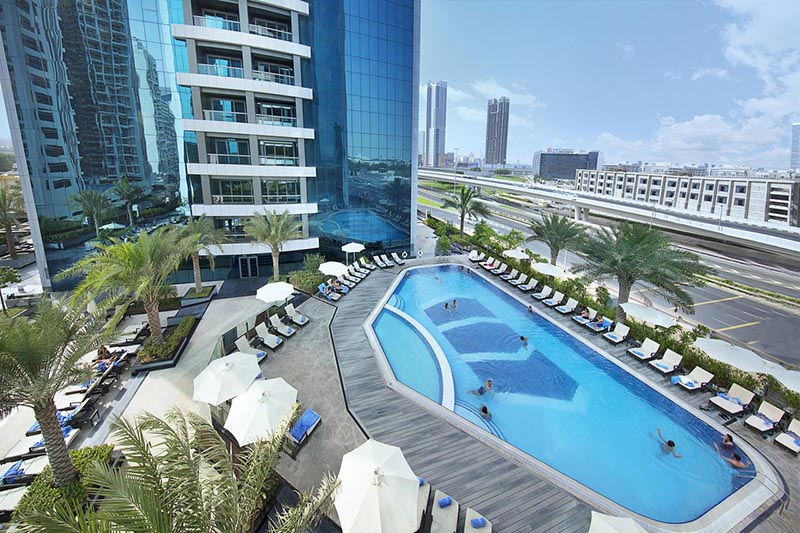 Atana Hotel – Only a 5 minute drive away from the Mall of Emirates (hotel offers a shuttle bus), this 4-star hotel has all the fancy amenities at a resonable price. Enjoy the outdoor pool, 3 dining options, and modern fitness room.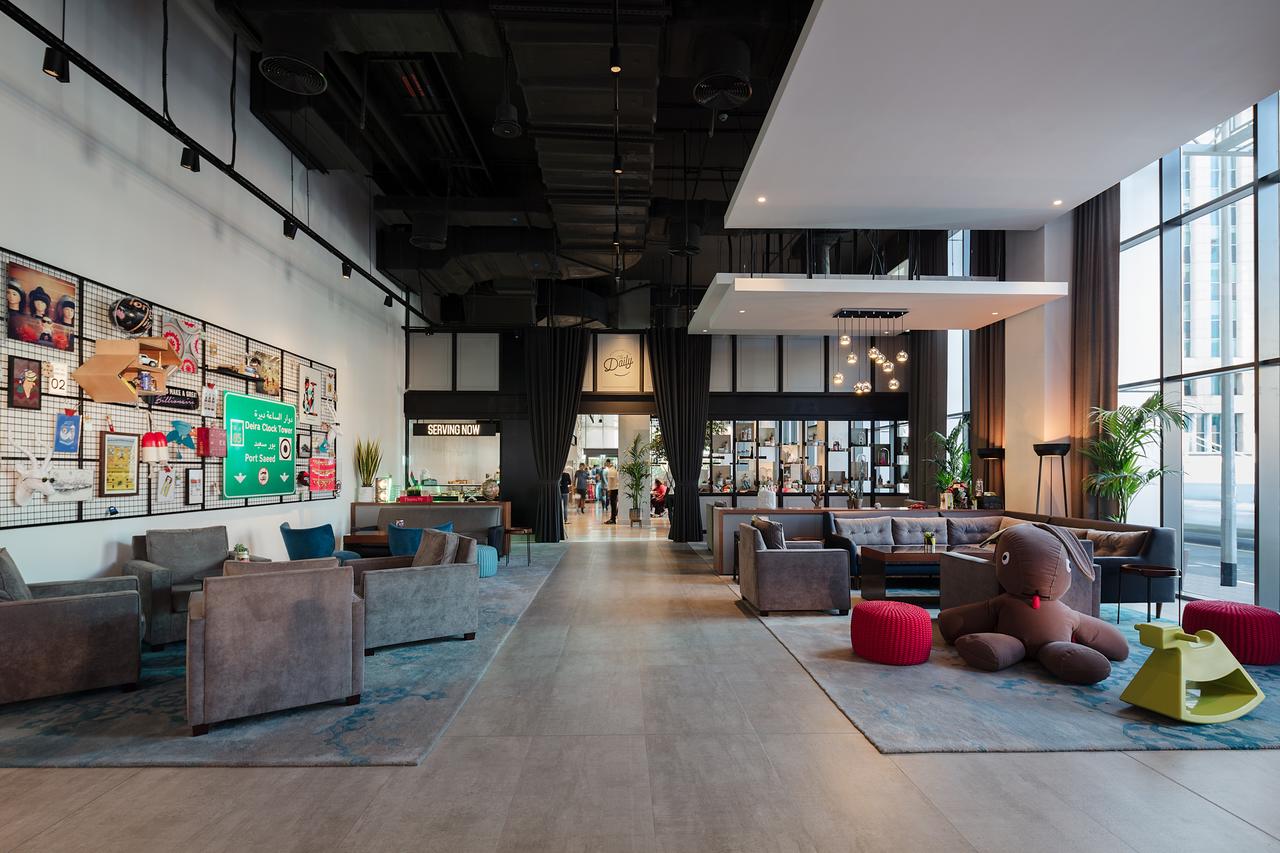 Rove City Centre – This spacious and fun hotel is an easy choice since it is only a 7-minute drive from Dubai International Airport. The 3-star hotel has an outdoor pool, sun deck and fitness room.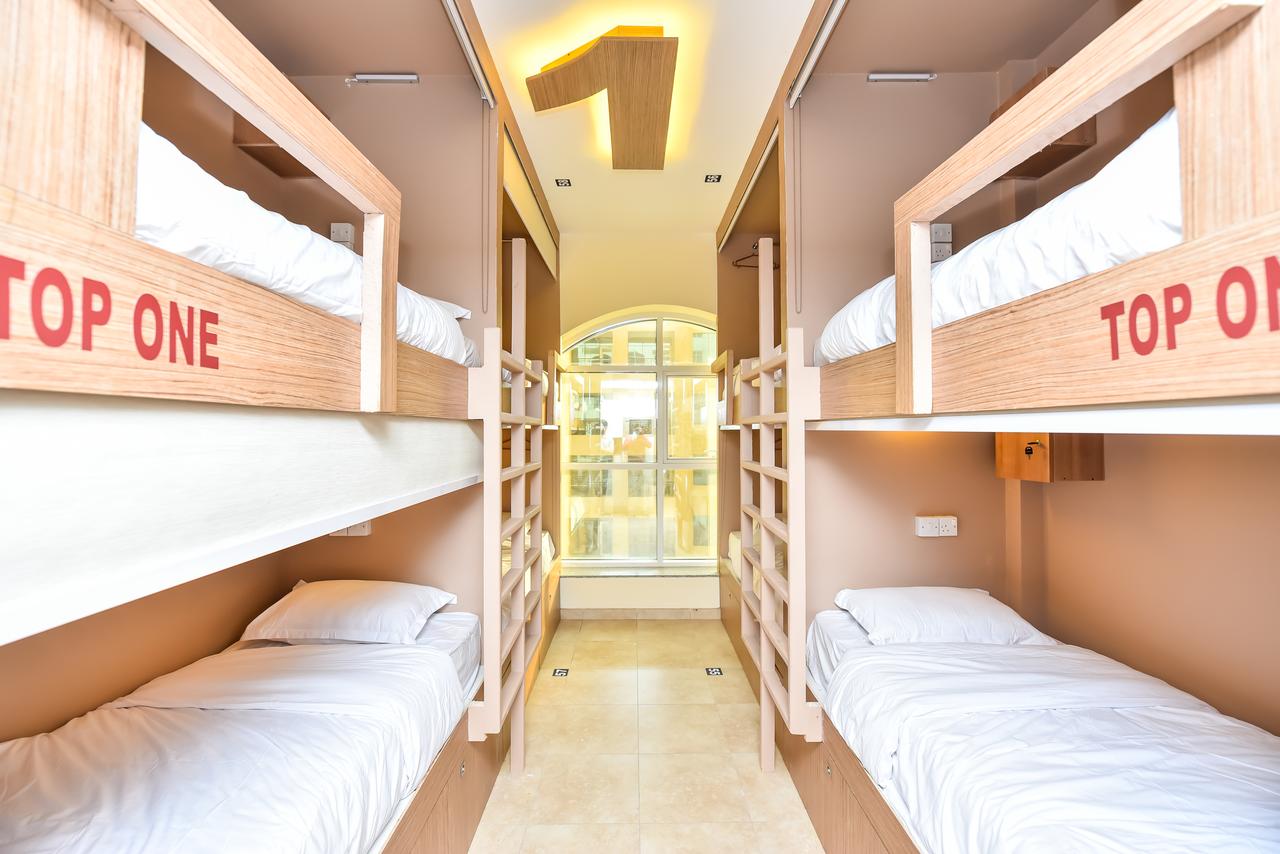 The Top One Hostel – Having mixed and gender seperated dorms, this hostel is one of the cheapest options you can find in Dubai. It's only 6 km from the Mall and has a nice common area and a skinny outdoor pool. A good place to meet other travelers to explore the city with.
Planning your holiday to Dubai
Dubai might be known as a luxurious city and it is easy to lose track of your savings when you're here, but traveling to Dubai on a budget is easy if you use these tips to plan ahead.
An important thing to know is that Friday and Saturday is the weekend here, so expect things to be a little slow during this time (especially cultural attractions). On the other hand, this is when the shopping malls and leisure spots will be crowded, so choose your priority accordingly.
---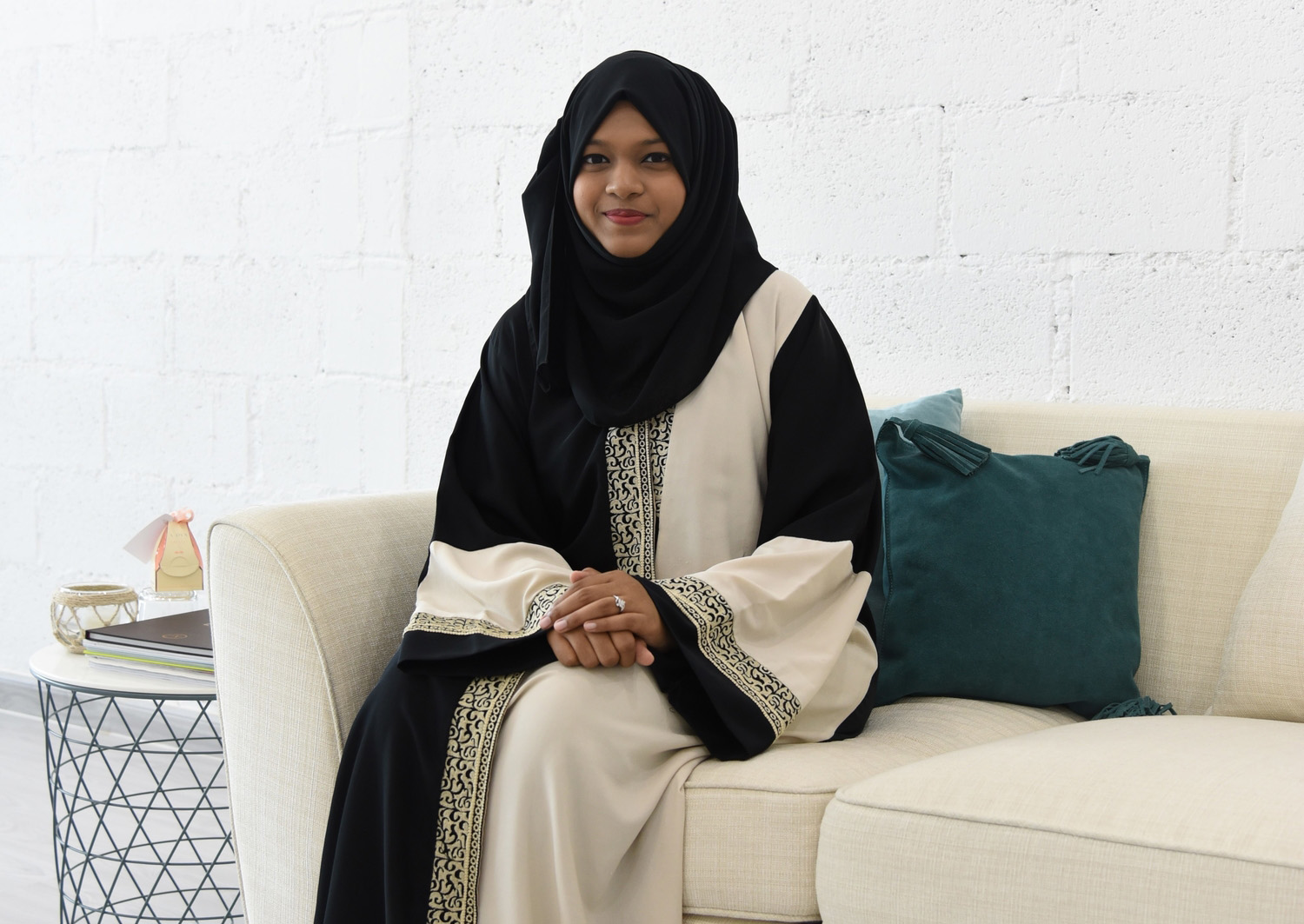 Guest Author Bio
Sarah from Hungryoungwoman
With South Indian roots and being brought up in the U.A.E., Sarah's childhood has had culinary influences from many countries. Also taking after her dad who was previously in the catering and F & B industry, she has always been eager to learn more about this world of cuisine she grew up knowing.  
Hungryoungwoman is my way of documenting experiences of dining out, cooking, traveling, and sharing all good things that life has to offer. You can also follow Sarah's journey on Instagram.
---
Save this article on Pinterest for later!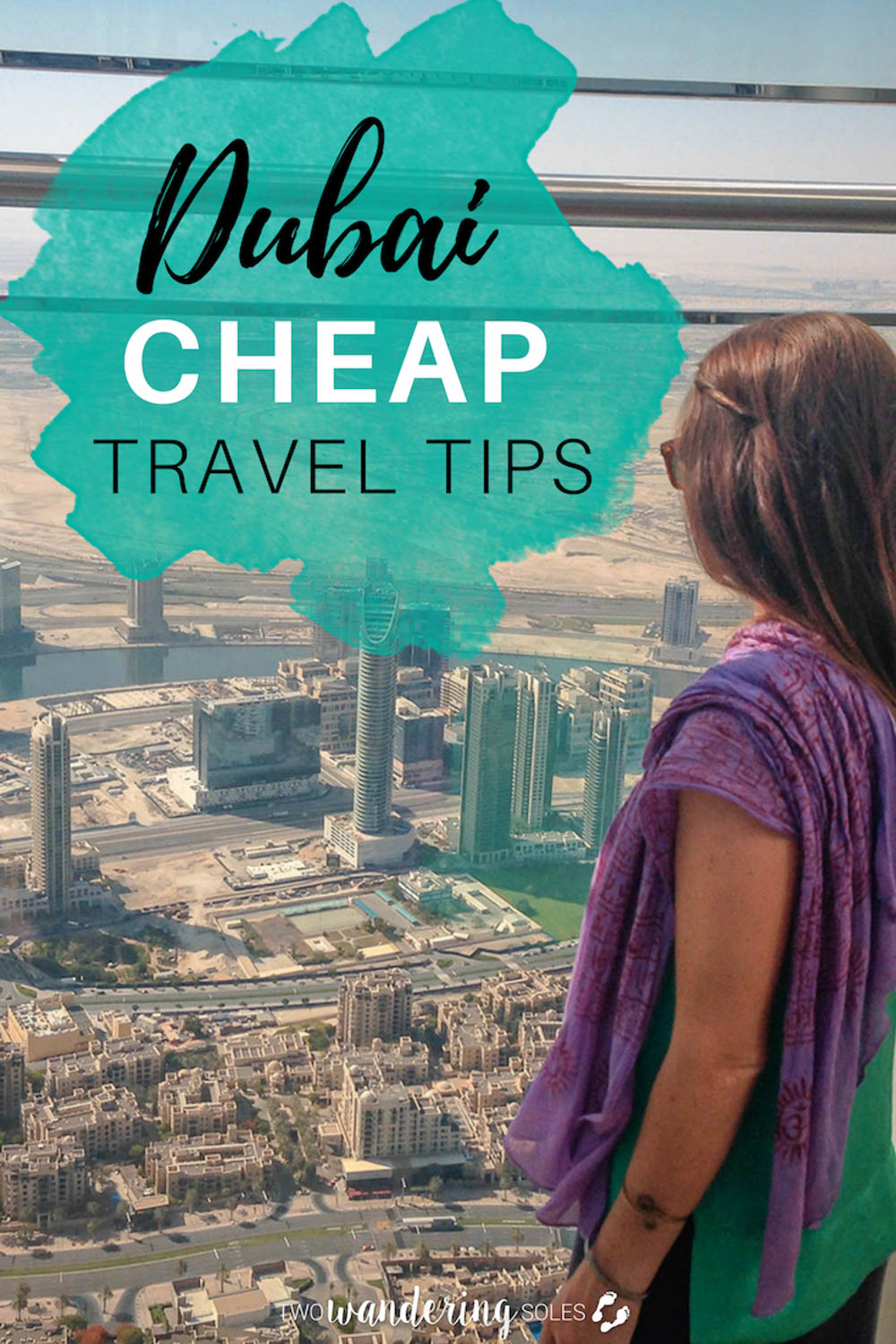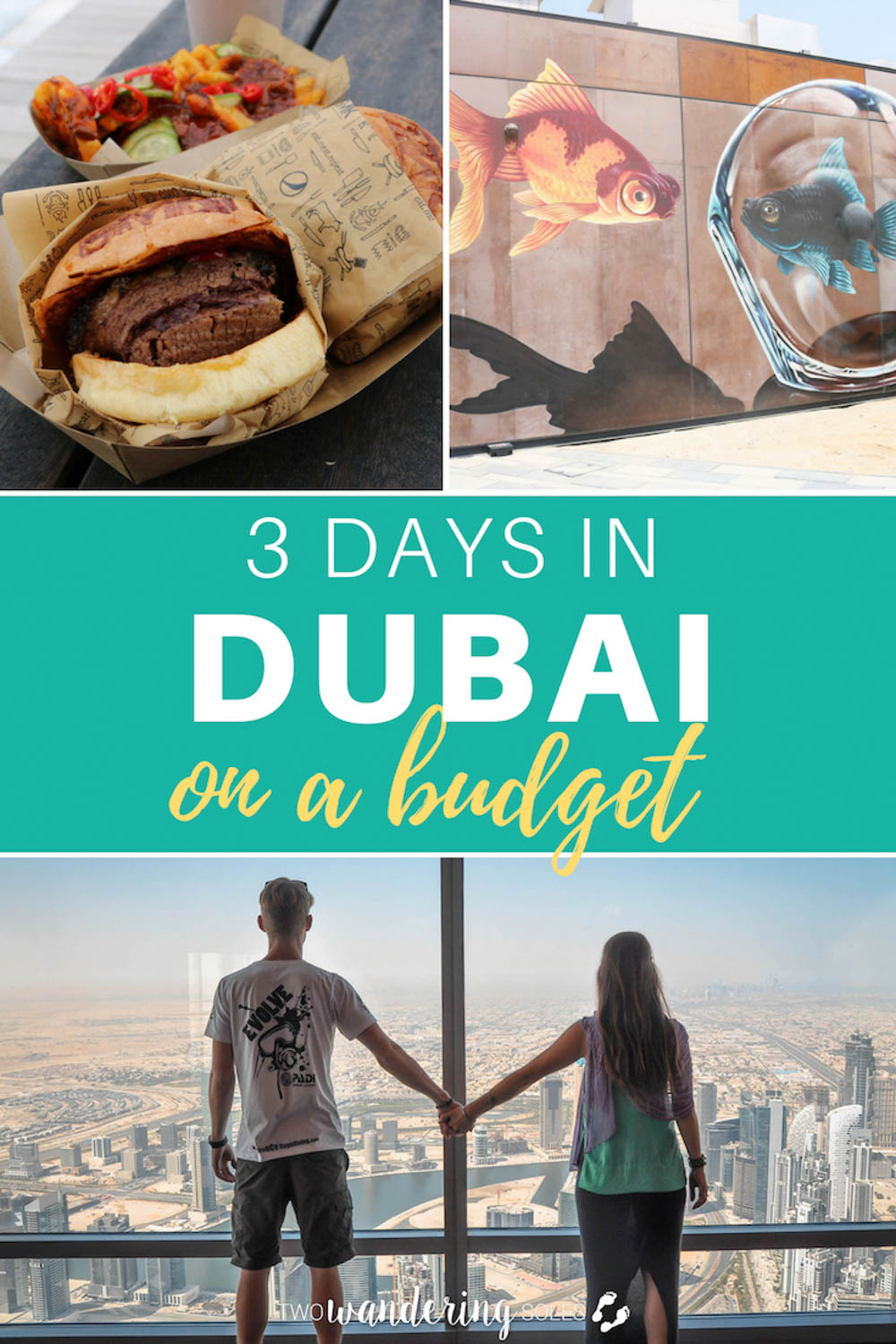 We want to hear from you!
Are you heading to Dubai soon? What are you most excited for? If you've been here before, what other tips do you have? We loved to hear them all in the comments below.