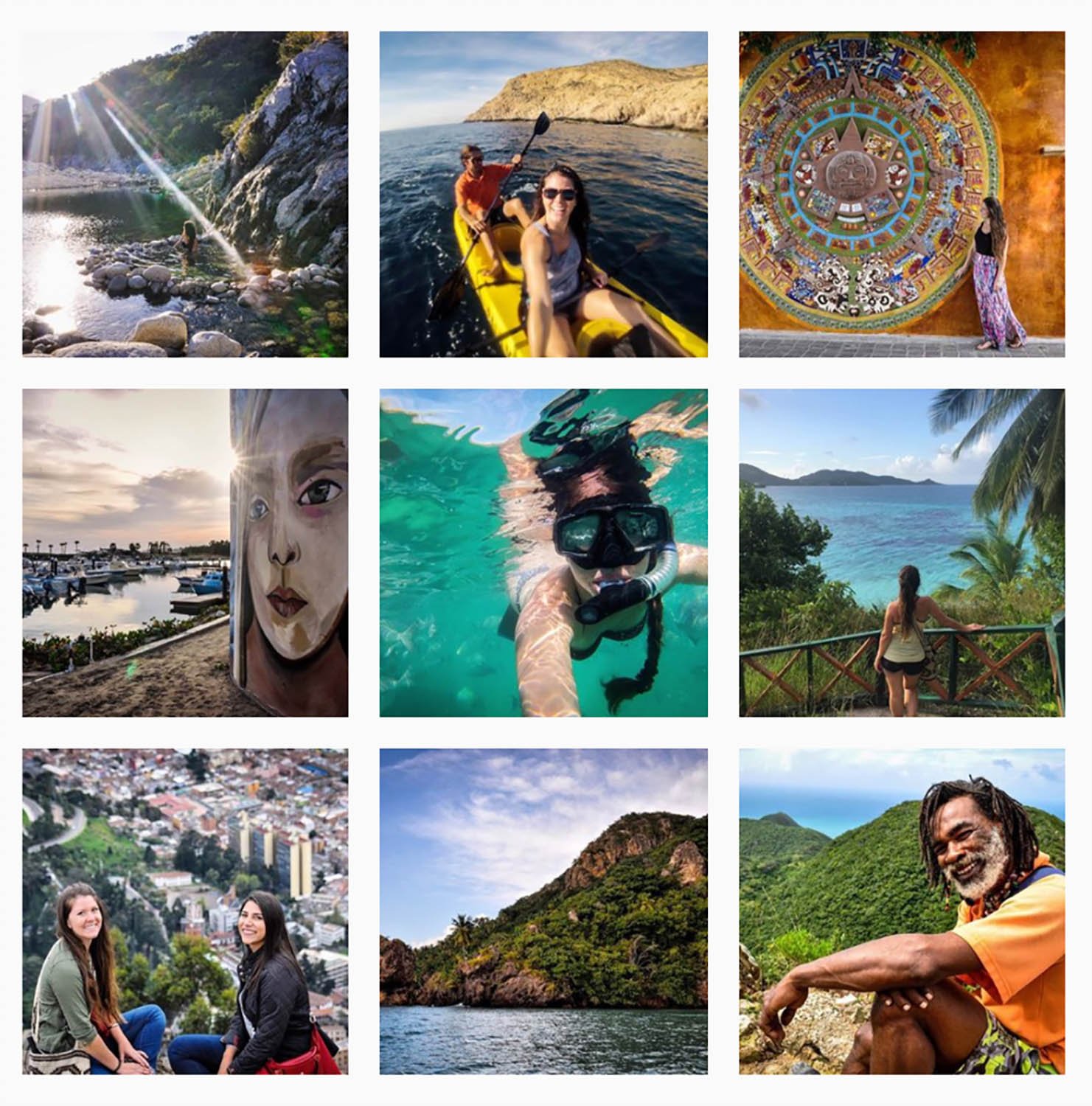 In case you missed it, back in October I found out I was chosen as the winner of the Responsible Traveller Competition hosted by the United Nations World Tourism Organization (UNWTO). 
Yeah I know, I can't believe it either! 
I feel so incredibly lucky that I had the opportunity to go on a month-long trip to 5 countries around the world to raise awareness about sustainable travel*.
*Did you know 2017 was named the "Year of Sustainable Tourism" by the UNWTO?!
If you want to know exactly what I did, who I met, and what life-changing lessons I learned during my month-long journey, you've come to the right place. These are the daily Instagram posts I created to share my reflections and pictures of my epic adventures. It kind of reads like a diary.
Some posts are long, deep and share a meaningful story. Others are short and sweet and just show what I'm up to. 
Are you ready to come on an adventure of a lifetime with me? Alright, let's go!
---
October 30, 2017
Big Announcement: I won the Responsible Traveller Competition!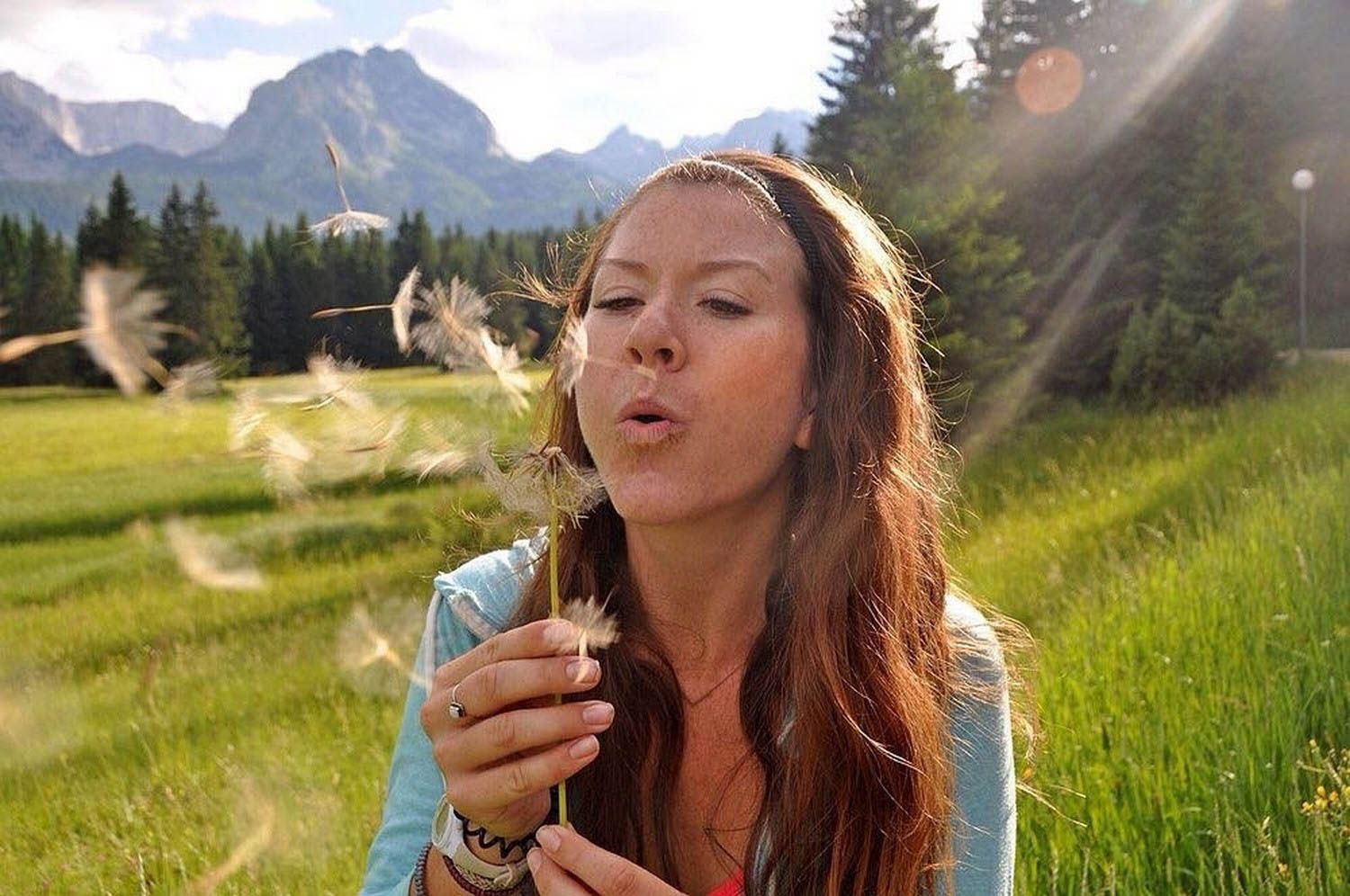 twowanderingsoles: I got some news the other day that has a perpetual smile on my face, and I've been itching to share it with all of you… I'm humbled and honored to announce that I was selected by the United Nations to represent Responsible Travel on a journey around the world. (I just reread that sentence and I still can't believe it!)
Starting on November 22nd I'm going to embark on a month-long trip around the world to destinations specializing in sustainable tourism: Madrid, Spain > Medellin, Colombia > Los Cabos, Mexico > Ras El Khaimah, UAE > Hamburg, Germany > Geneva, Switzerland
The UN World Tourism Organization (UNWTO) named 2017 the "Year of Sustainable Tourism", so I will be ending my travels in Geneva, Switzerland at the Closing Ceremony of the International Year of Sustainable Tourism. How cool is that?! I'm still pinching myself and wondering if this is real life. 
Words cannot express how excited I am to share this journey with you all and to learn more about Responsible Travel (a topic I'm wildly passionate about!). I'll be sharing more information as I get it, and will be spending the next 3 weeks getting ready for one epic adventure!
---
November 20, 2017
Packing for my round-the-world trip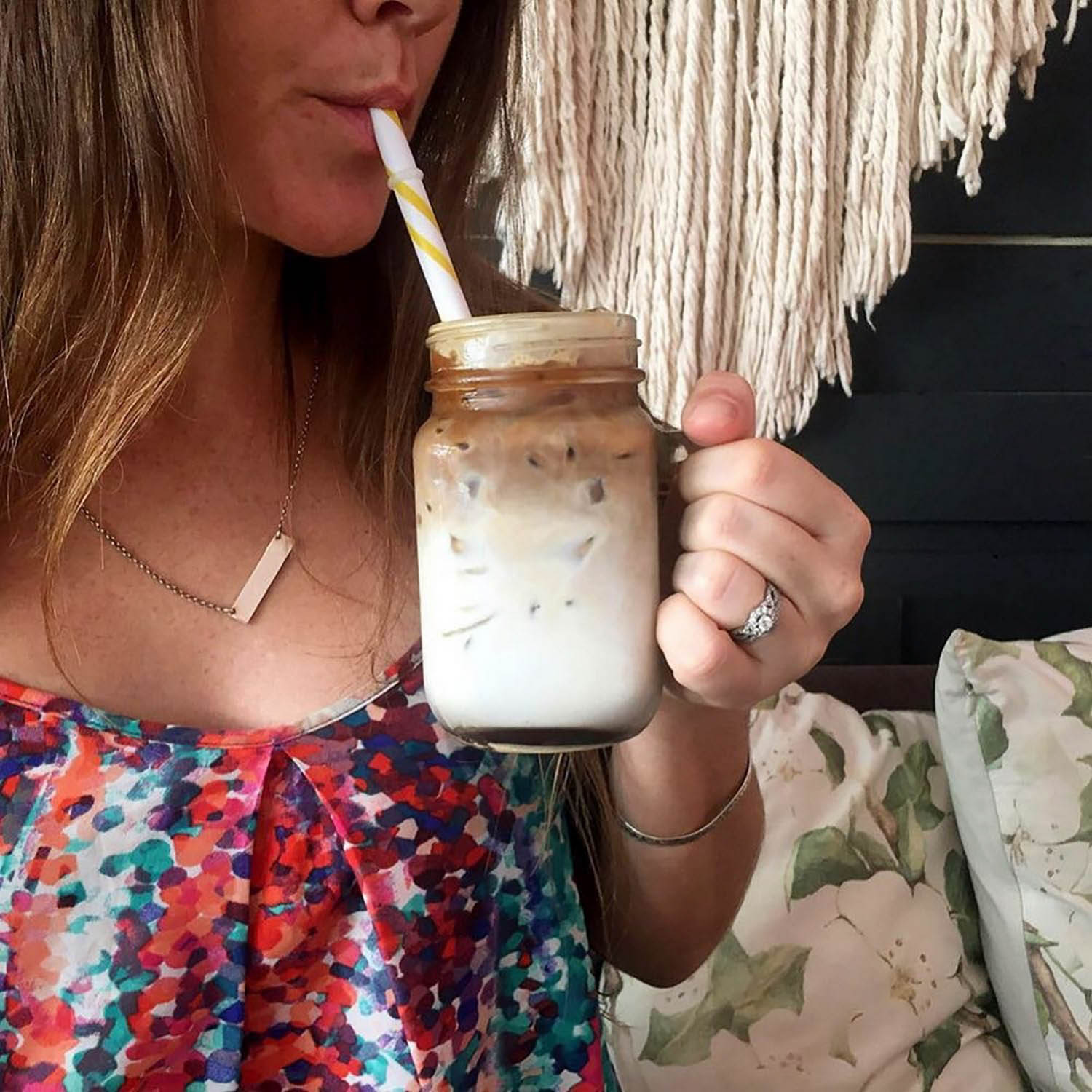 twowanderingsoles: In a little over 48 hours, I'll be boarding a plane and starting my round-the-world journey with the UNWTO learning about Responsible Tourism! Eeek! I've been packing ALL day, and I want to share some of the items I'll be bringing with me that'll help me travel more sustainably. (Hint: one of them is a REUSABLE straw – pictured above!)
Check out our list of 14 items to pack on your next trip that will help you travel more sustainably! 
---
November 22, 2017
I'm leaving tomorrow… And I'm feeling ALL the feels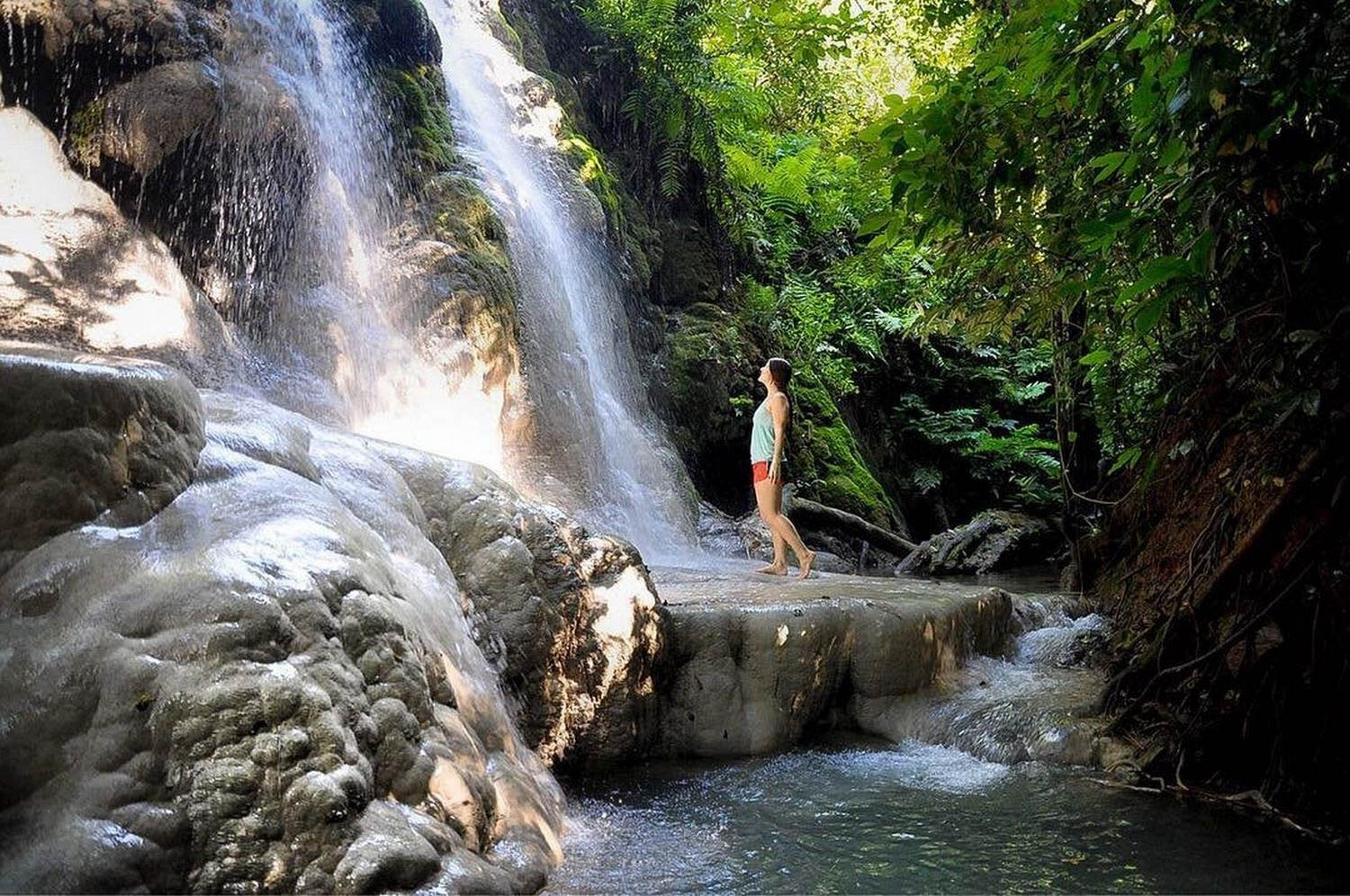 twowanderingsoles: Tomorrow is the day. I'm saying goodbye to Ben bright and early in the morning and will be traveling to Madrid, Spain for the first stop on a month-long journey around the world with the UNWTO. I am feeling ALL the feels right now.
I am HUMBLED. I still can't believe that I was chosen to represent something I am so passionate about: Responsible Travel. I am honored and truly don't have words to describe this feeling…
I am NERVOUS. I have a big responsibility to share my experience and do my best to represent responsible travel. I have said it time and time again: I am NOT perfect. I make mistakes. But through it all, I am constantly trying to learn and to share this with others so we can grow together and make this world a better place for all. 
I am EXCITED. I mean I get to travel to some pretty sweet locations, meet some interesting people and partake in epic adventures. How could I not be excited?!
I am sad to say goodbye to Ben. All of my recent travels have been with him by my side, and he is my favorite adventure partner. I would be lying if I said I wasn't sad that I don't get to share this experience with him. But to be honest, it is a really good opportunity to spend some time apart. It's been a while that I have traveled without him, so it will be good to change it up a bit, get out of my comfort zone and grow.
I am BUZZING with energy that I get to share this experience with all of you. I'm going to do my best to post my experiences live on Instagram and on Facebook (Follow and Like both to get real-time updates!), and you'd better believe there will be some blog posts coming soon!
I am GRATEFUL. There are so many emotions flowing through me right now that I'm pretty sure I'll be one big jittery, excited mess on the flight to Madrid. But most of all, I am feeling an overwhelming sense of gratitude. I feel so lucky to have this opportunity to see new places while learning firsthand from experts in the world of sustainable travel. #travelenjoyrespect
---
November 27, 2017
Adventuring in Colombia!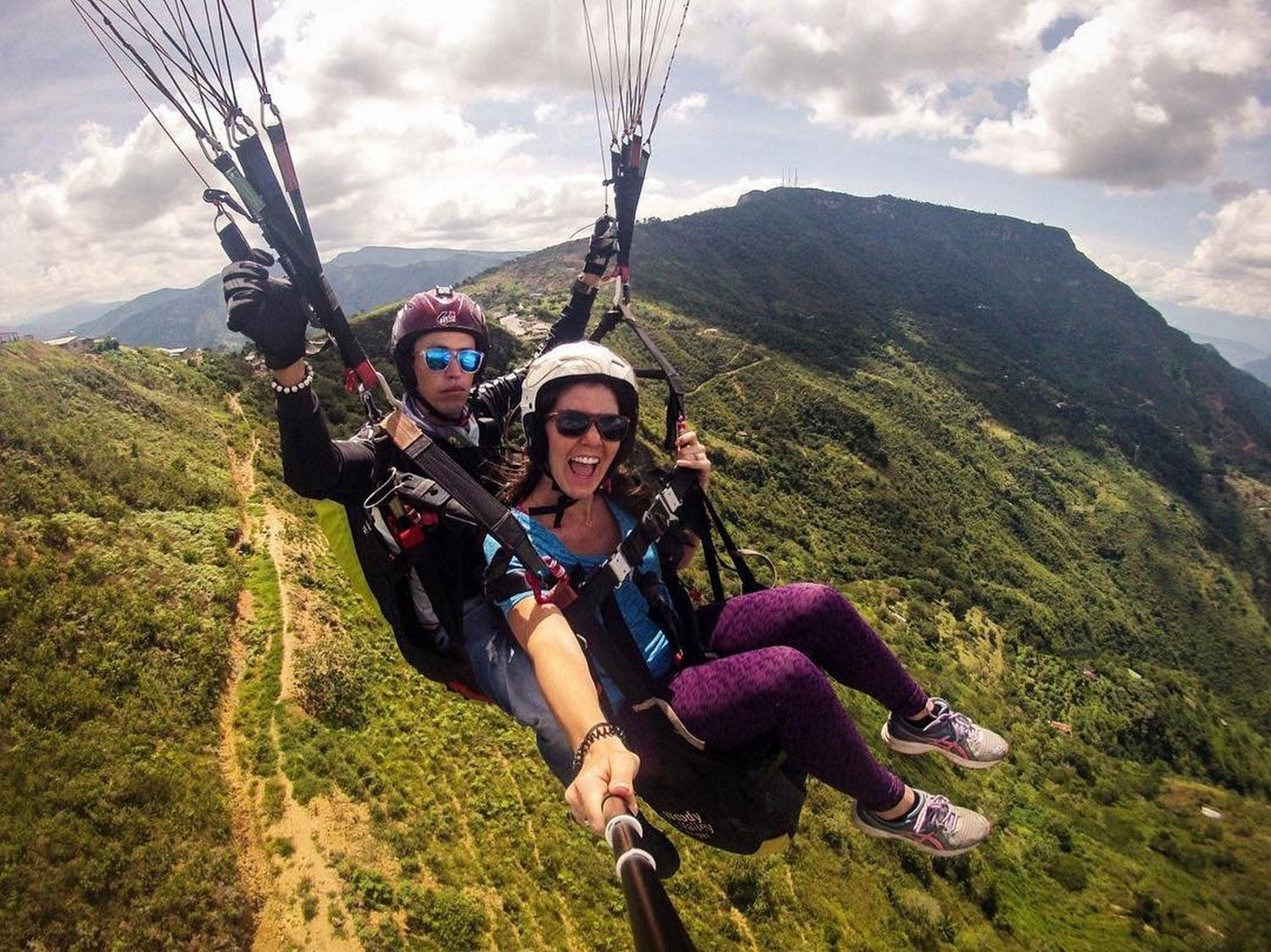 twowanderingsoles: Colombia from above! My first few days on this grand journey have been absolutely packed with adventure and meeting some very special people.
---
November 27, 2017
Reflections on Colombia so far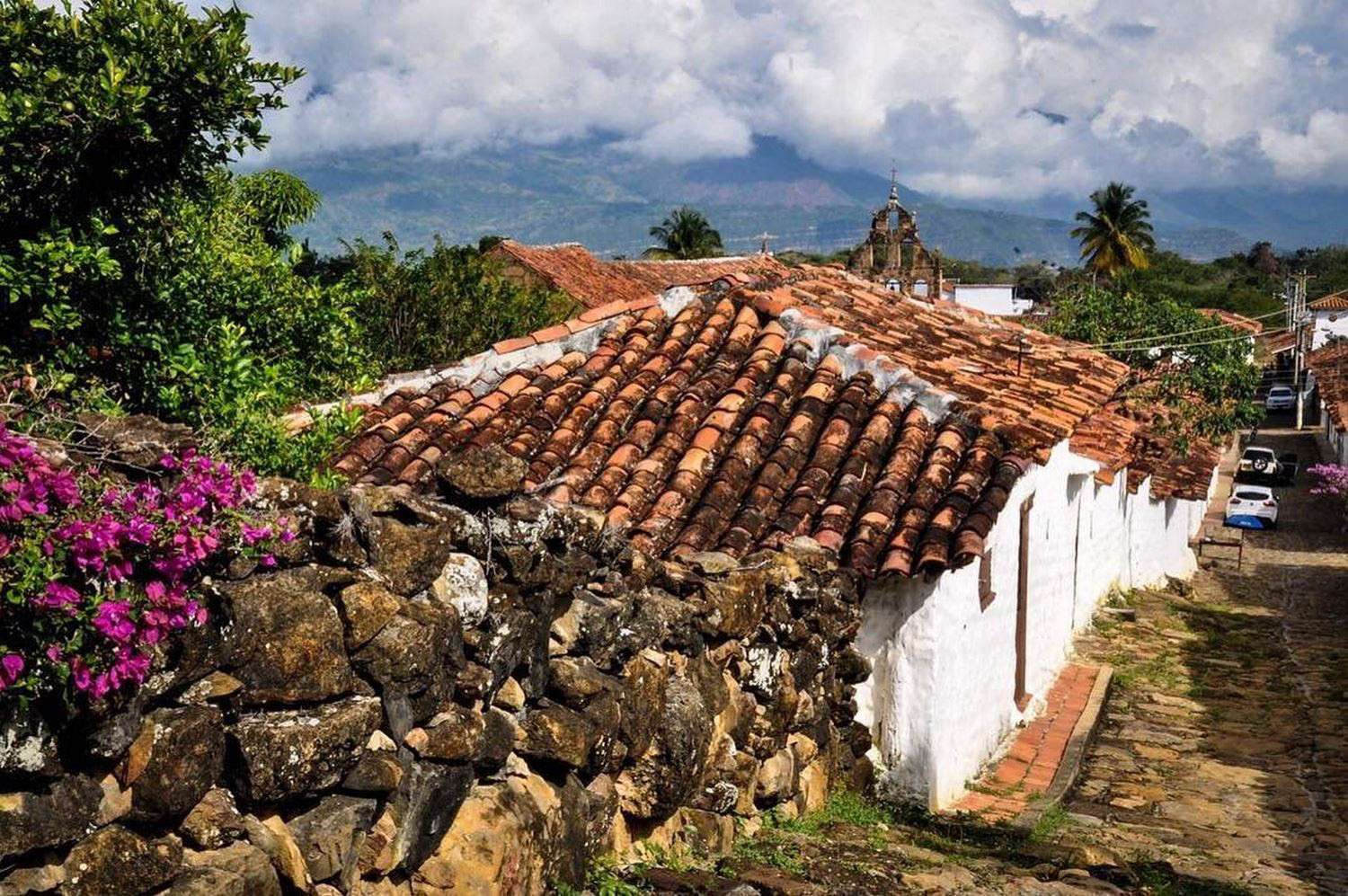 twowanderingsoles: I can't believe I've only been in Colombia for 2 days, because in that time I've seen and learned so much. From hiking in the 2nd deepest canyon in South America and paragliding over it, to meeting local people who are doing incredible work for their communities, to dancing salsa (well, doing my best at it!), I am so grateful for this experience in a country that has a special place in my heart.
If you've been following our blog for a while, you may remember that Colombia was the first country Ben and I traveled to after quitting our jobs in early 2014. We fell in love with this country then, and I'm falling more in love with it each moment I spend here.
---
Free Sustainable Tips E-Book
Get our Free E-book of 33 Ways to Travel More Responsibly. Click the image and go to the form to enter your name and email below and we'll email it to you right away. Don't worry we promise not to spam you (we hate it as much as you do). 
---
November 28, 2017
Biking in Bogotá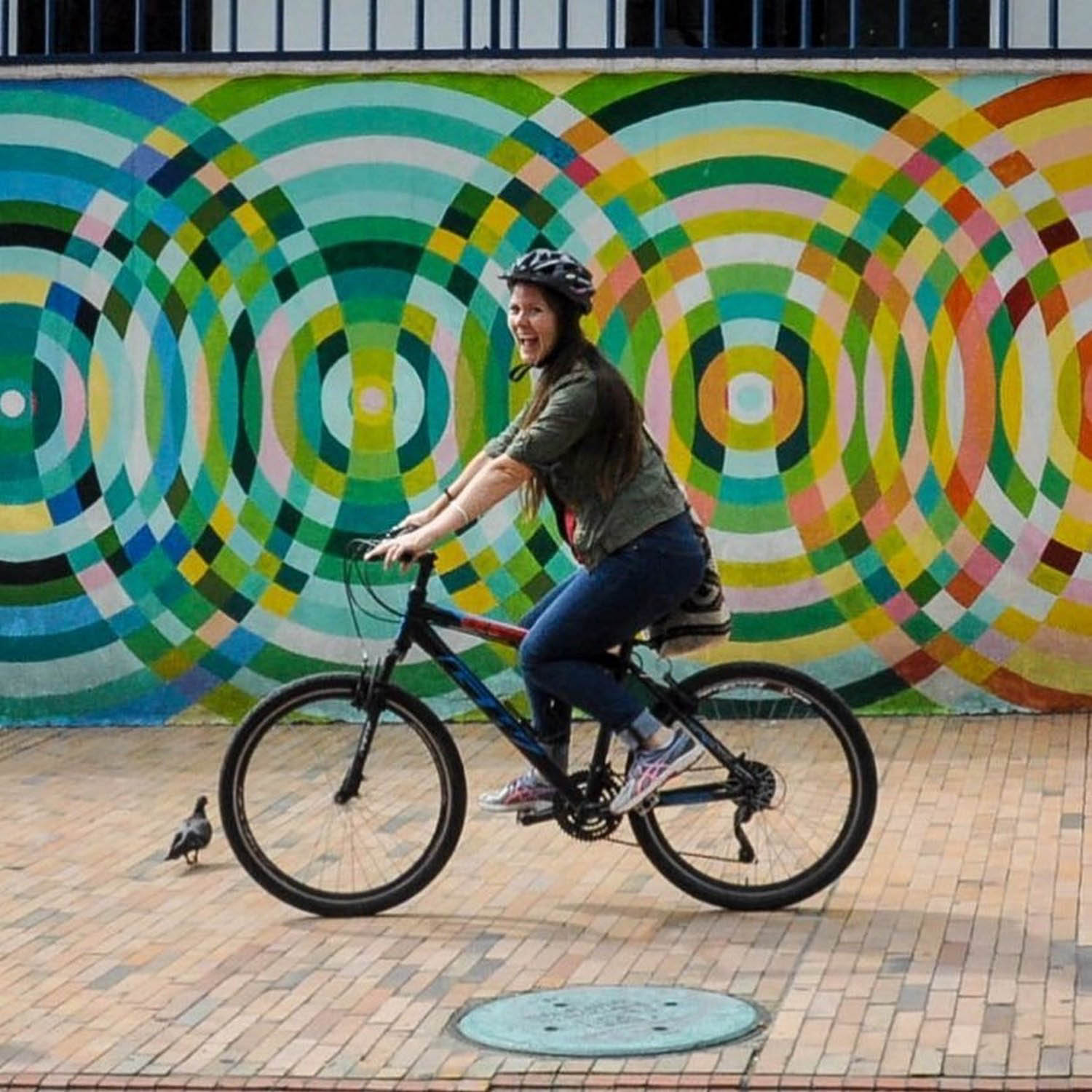 twowanderingsoles: Biking through Bogotá means you get to see the street art up close and personal #travelenjoyrespect
---
November 28, 2017
Surprising Street Art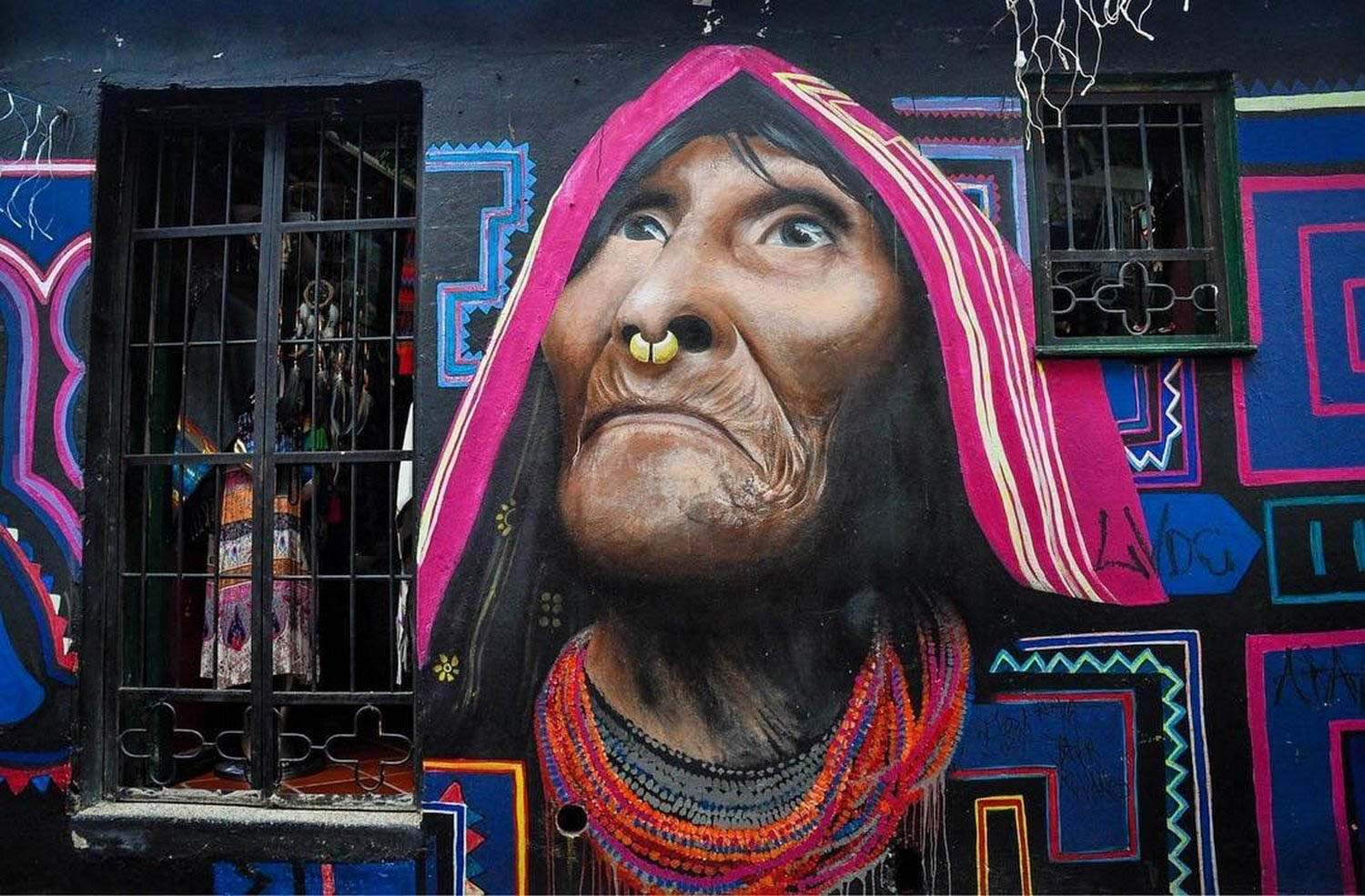 twowanderingsoles: I have an infatuation with street art. A couple years ago, Ben and I took a street art walking tour in London and I was incredibly surprised. I thought we'd see some interesting graffiti, but we learned SO much about street art culture – a whole world I knew nothing about.
And each city has its own rules and leaders and etiquette and drama. It's seriously so interesting. I'd definitely recommend a street art tour anywhere in the world if you get a chance. You'll never look at it the same again. Trust me.
---
November 29, 2017
Island Daydreams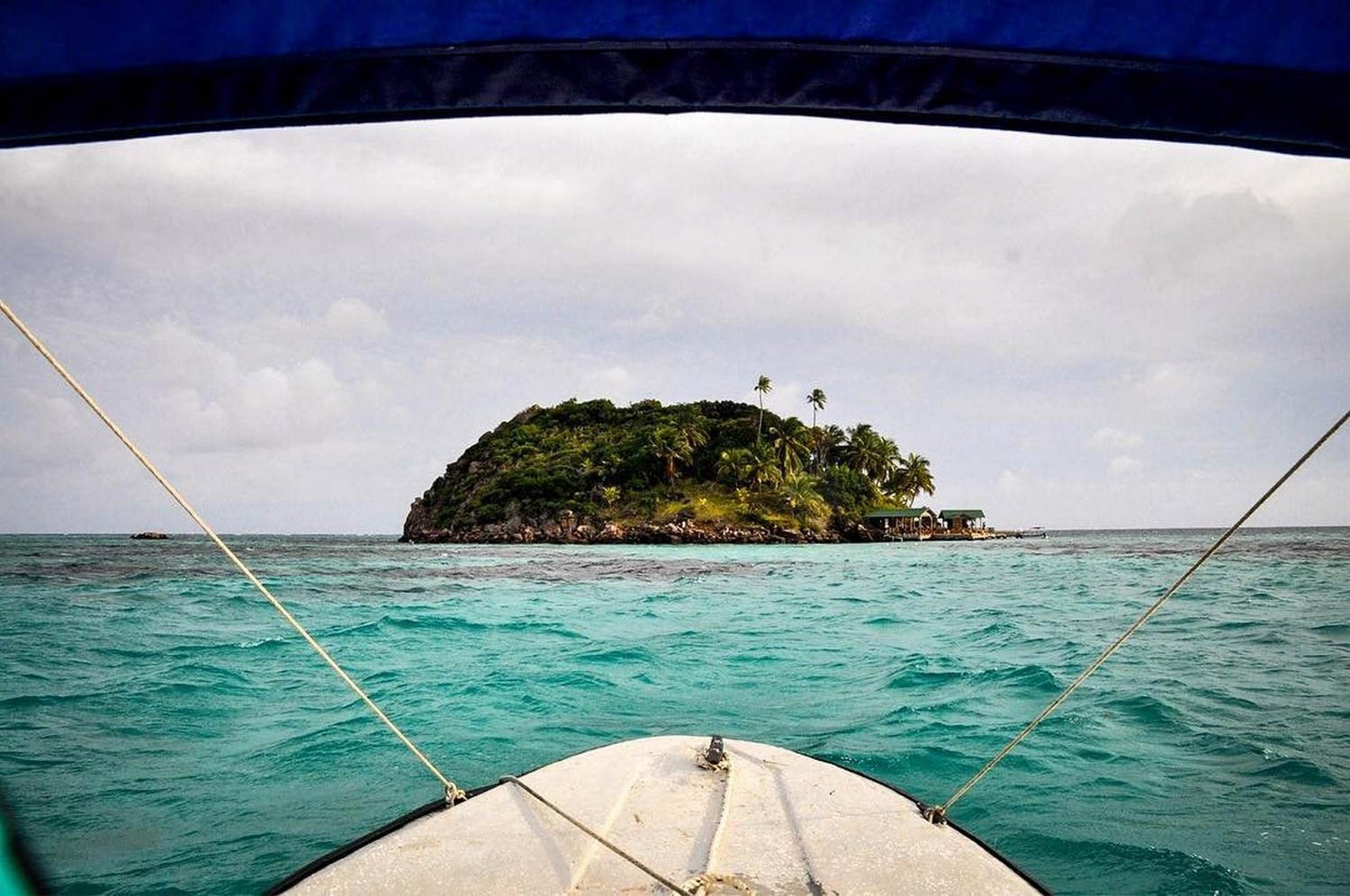 twowanderingsoles: Yes, this is Colombia. I feel so privileged to have spent my forth day in Colombia on Providence Island. Haven't heard of it? I hadn't either. Set far from the country's coast in the Caribbean Sea, this tiny island is actually closer to Nicaragua than mainland Colombia, and the culture here is vibrant and different than anywhere else in the rest of the country.
Homes in shades of bright fuchsia and rich blues line the waterfront and behind them, jungle-covered mountains loom in the distance. Unlike many island destinations, Providence is special because it has rejected the chain hotels and instead has embraced local homestay exchanges. Instead of souvenir shops, the island's towns have an authentic feeling, and you see far, far more locals out and about than tourists.
From hiking to the islands peak for a view above it all, to eating SO MUCH seafood, to snorkeling with giant manta rays and sharks, my day in this secret paradise was dreamy. Can't wait to come back here someday. (Oh and by the way, this is a tiny little island off the coast of Providence that we took a boat ride to!)
---
November 29, 2017
I could get used to this…
twowanderingsoles: I think I could get used to this island life.
---
November 30, 2017
Sharing one man's story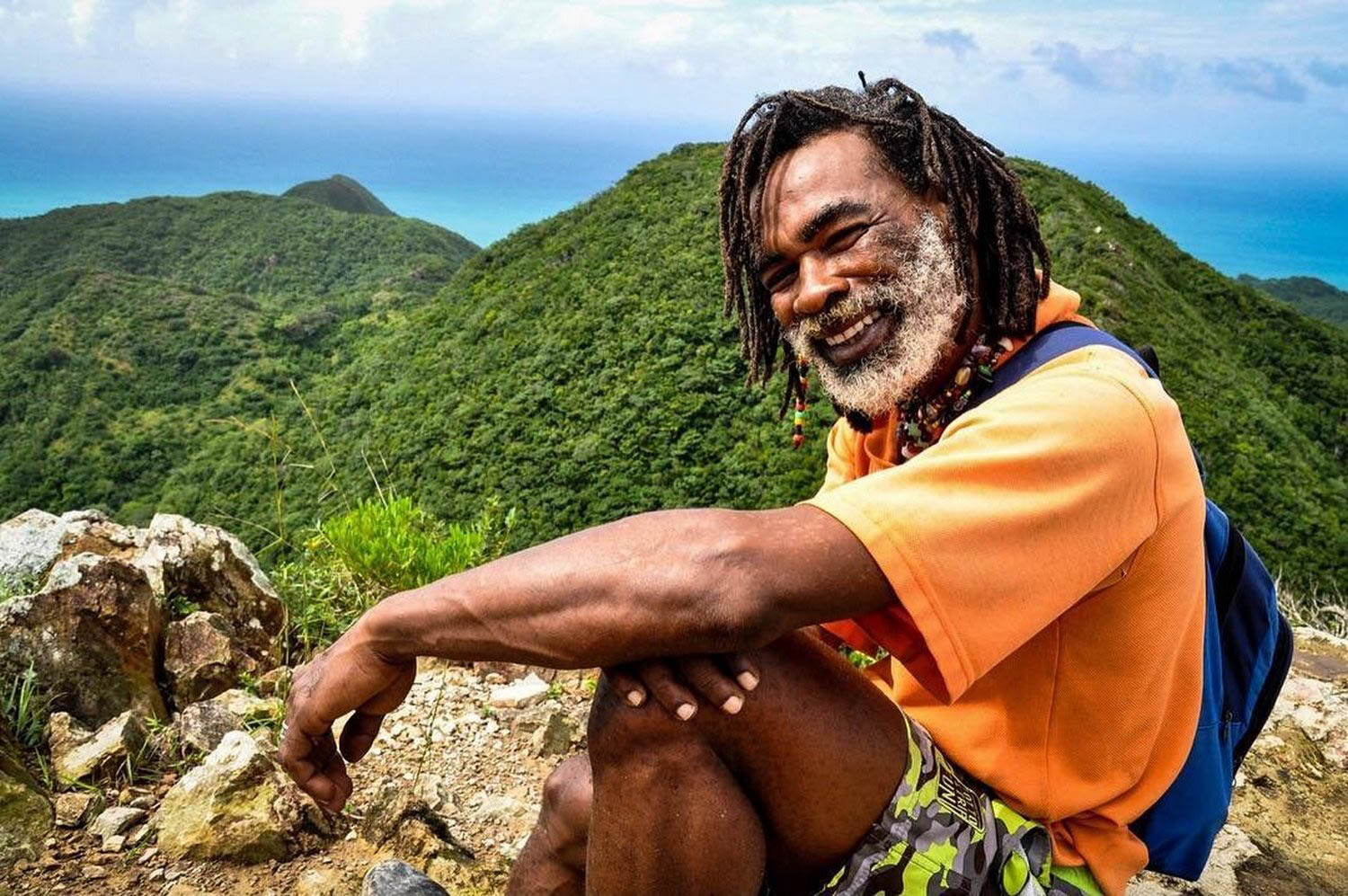 twowanderingsoles: This is Orlis, and I'm going to tell his story. He has been a hiking guide in Colombia for more than 30 years, and is proud to call the island of Providence his home.
He brought Luisa (my lovely Colombian host) and me on a hike into the jungle yesterday. We crossed over waterfalls on a wild path that Orlis occasionally cleared for us with his machete. When we neared the top, he pointed to a small tree and said that he used to have a house there.
He lived in the jungle for 5 years, only trekking down to the village once a week to get food. The path continued past where his home used to be, but instead we followed him deeper into the jungle on a barely noticeable path that most people wouldn't even see.
Eventually we reached a clearing with a giant rock overlooking the island with its small villages and turquoise sea. Orlis told us this was his special place, and that he comes here often to be alone.
The people of Providence are very proud of their home and see tourism as a double-edged sword. It provides jobs, but if not managed correctly would mean they jeopardize the beauty of their land and lose their very special culture.
In the past, Orlis says many people hired guides to show them the island, but now sometimes people try to do it on their own. It means less work for the locals, and it also means tourists can't fully appreciate or understand what they're seeing along the way. And Orlis also reminded me that entering the jungle alone can be dangerous and he has been called on more than one occasion to rescue hikers who went into the jungle without a guide.
Hiring local guides creates jobs and gives the people a chance to share their life and home with visitors. It gives them income and also a sense of pride, and talking to Orlis was a good reminder to me to continue seeking local guides on my travels. #TravelEnjoyRespect
---
November 30, 2017
Island Beauty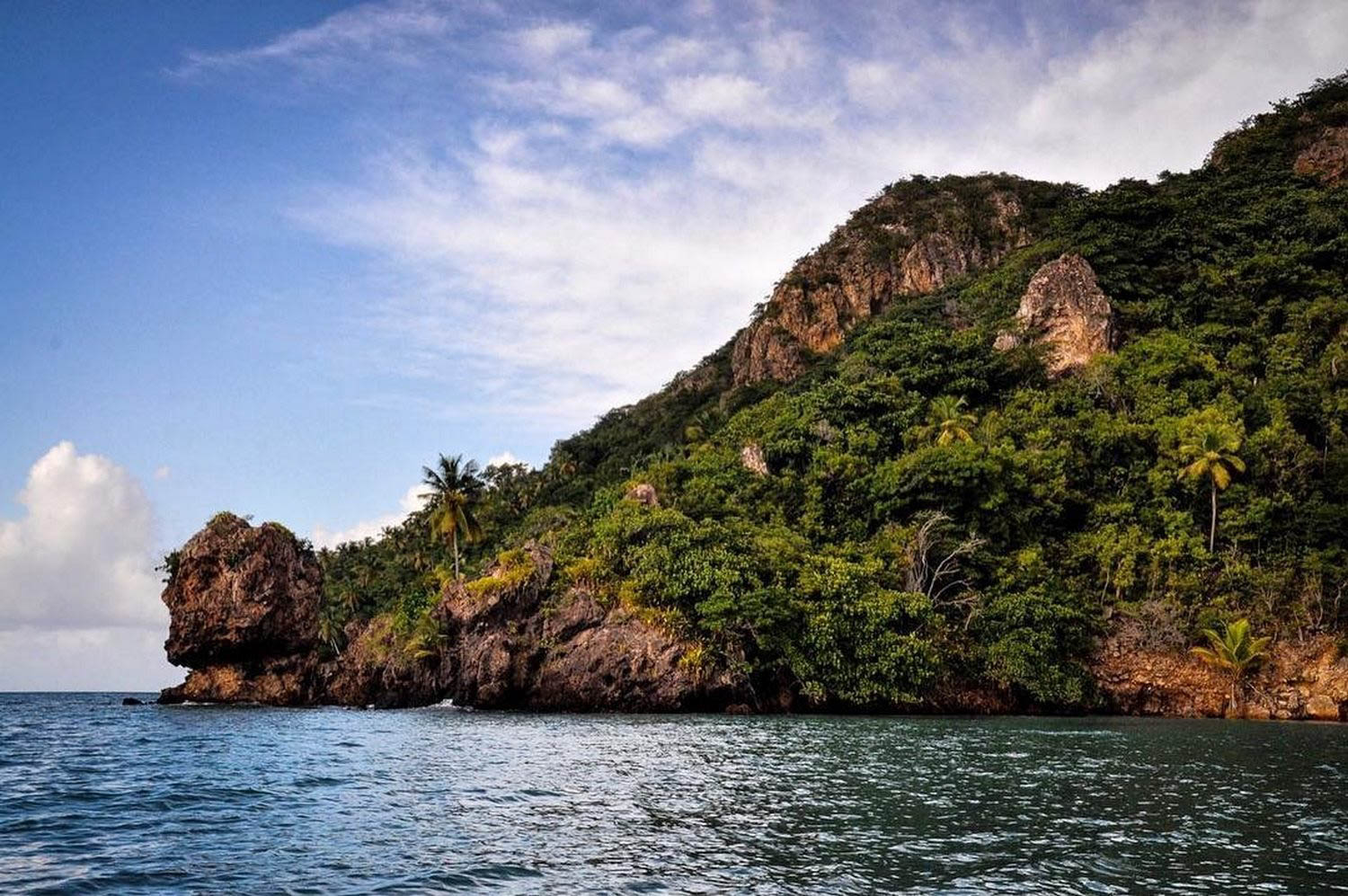 twowanderingsoles: It's impossible to take bad pictures when the place you're visiting is this beautiful! #travelenjoyrespect #thebestofcolombia #lomejordecolombia
---
November 30, 2017
Saying goodbye to Colombia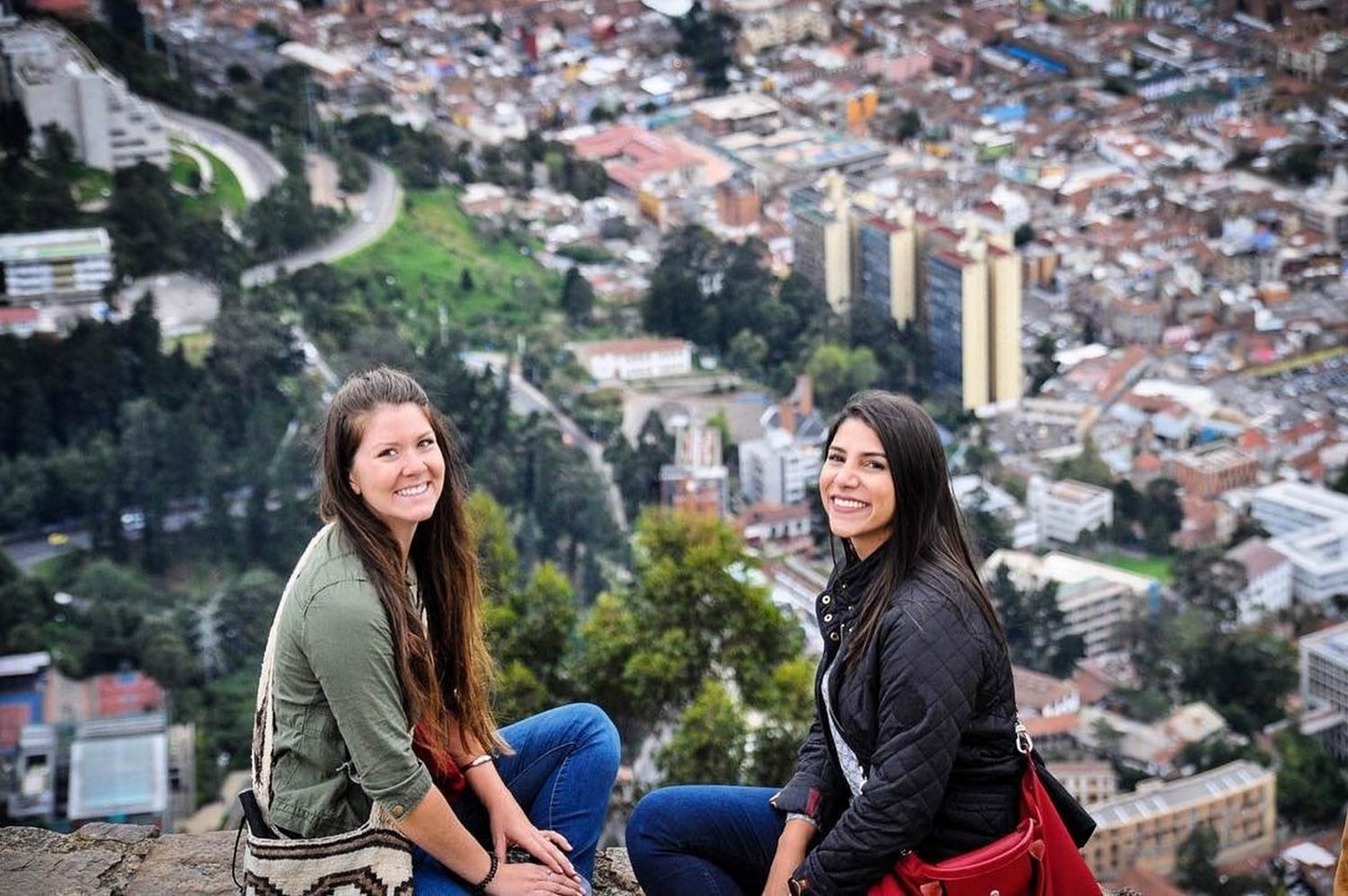 twowanderingsoles: My time in Colombia has been seriously special. It has been just 5 days but it feels like so much more.
I was able to visit small towns in the countryside, go paragliding over a canyon, explore Bogota by bicycle, snorkel in Caribbean waters with sharks, hike to a very special viewpoint, and see the Old Town of Cartagena lit up at night. I spoke with Colombians from small villages, big cities and tiny islands. I stayed at luxurious hotels as well as a "home stay". I ate at world-class restaurants and from street stalls. In this short time I fell even more in love with this country that already had a special place in my heart.
My time wouldn't have been the same without my wonderful host, Luisa, who traveled with me all around the country and has become a friend. This morning I board a flight bound for Los Cabos, Mexico and am sad to say goodbye, but I'm so excited for the next chapter of this grand adventure!
Colombia, I will be back someday!
---
December 1, 2017
What does sustainable tourism mean for Colombia?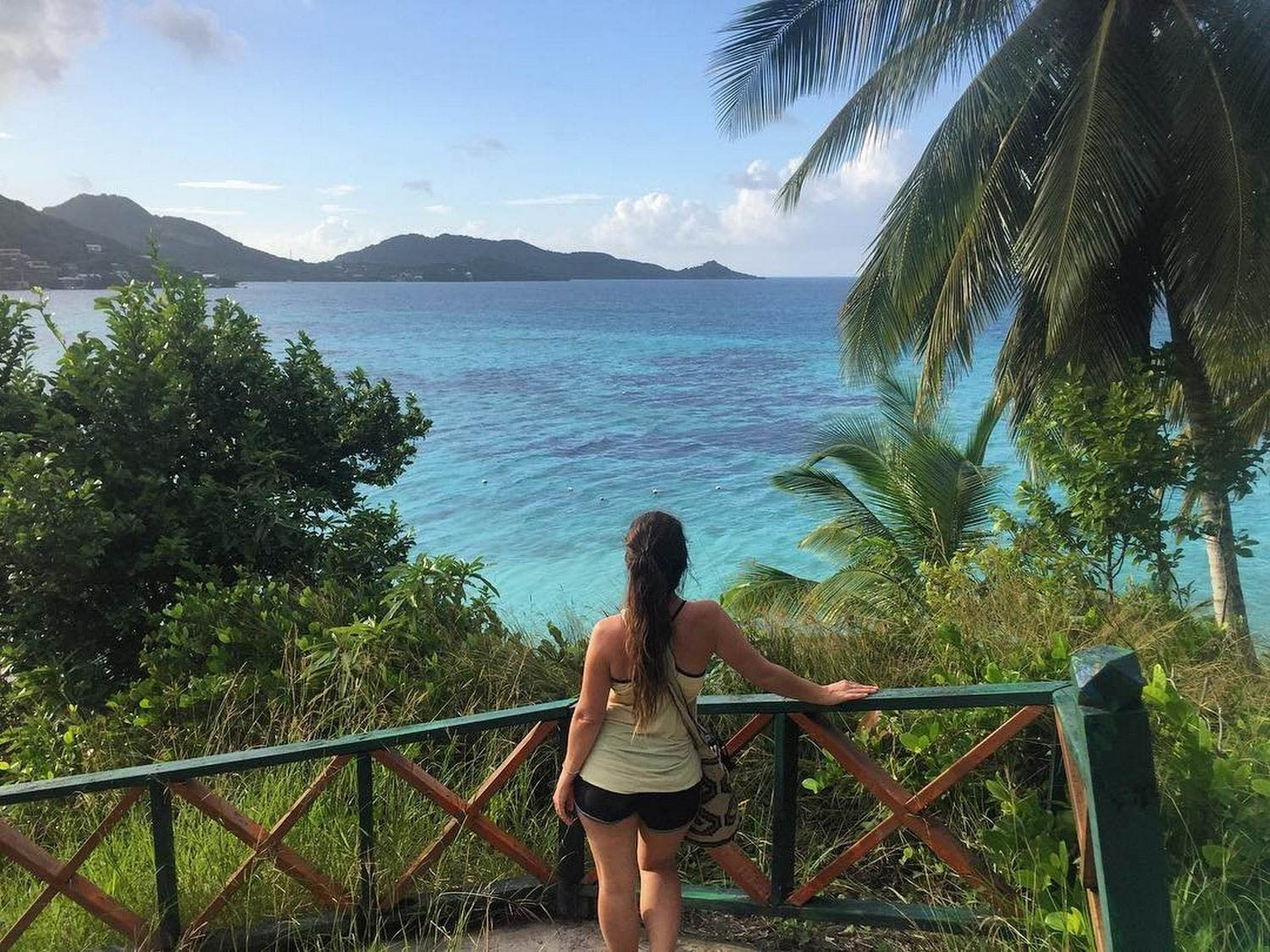 twowanderingsoles: What does sustainable tourism mean for Colombia? This was a question I asked to several locals I met during my short stay in their country. Though each person has different experiences and perspectives, they all had a common message they wanted me to understand.
I can sum it up in 3 words: Inclusion, Respect, Community
For Colombia, Sustainable Tourism goes beyond protecting the environment. It means including indigenous communities in decision making and allowing them to share their culture with visitors in a way that is respectful and empowering. This is a fine line to walk when promoting tourism, that's for sure. But I believe the future of sustainable tourism in Colombia is bright.
I met so many people that are passionate and dedicated to developing tourism in a way that benefits local communities over big chains and celebrates culture rather than exploiting it. They have such pride for their country and big dreams for the future. And it was an honor to have a small glimpse into their vision.
On another note: After 3 flights, I have finally arrived in Los Cabos, Mexico, and I will be searching for the answer to the same question here.
---
December 2, 2017
Diving right into Los Cabos, Mexico!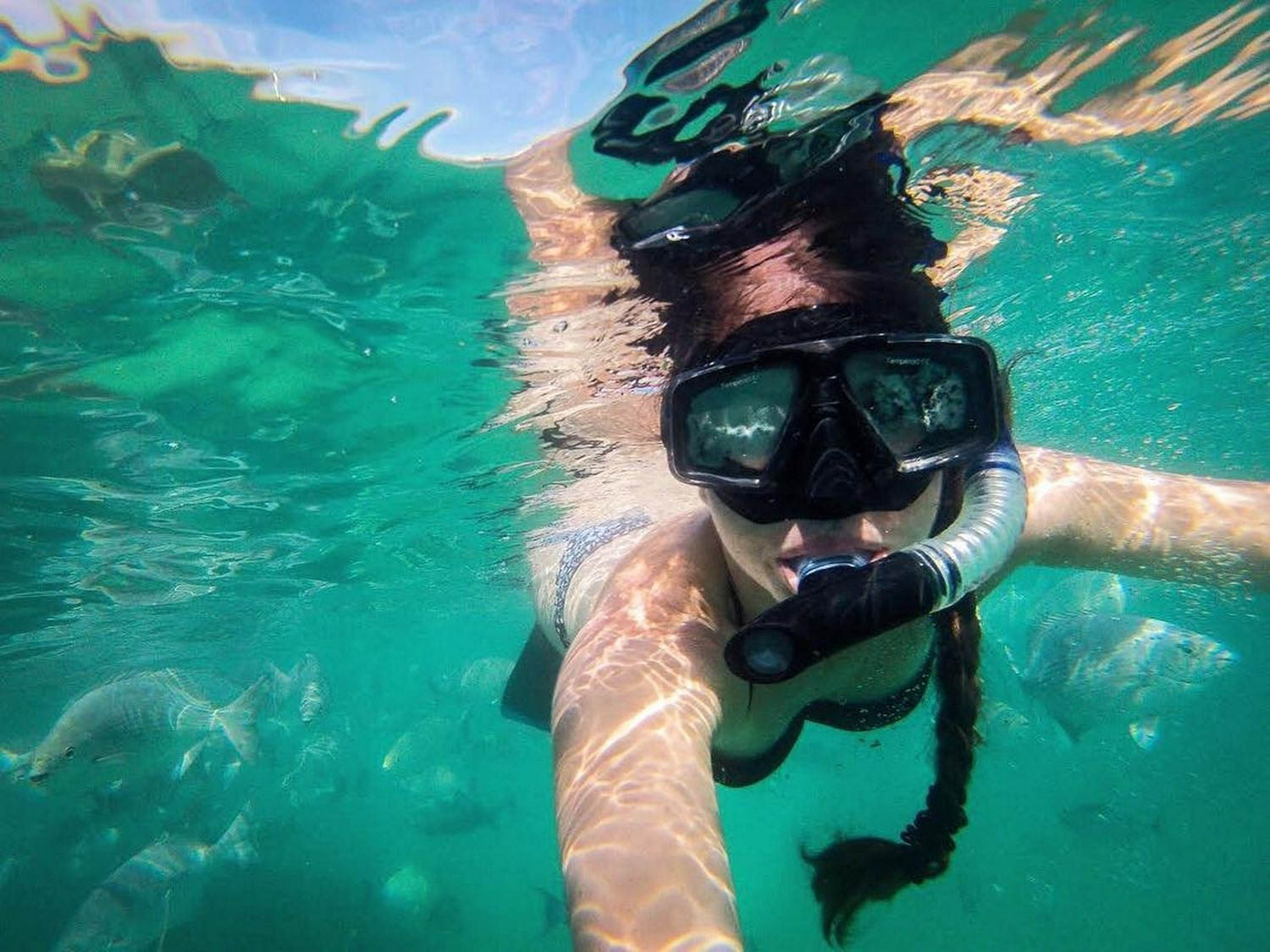 twowanderingsoles: Morning kayaking & snorkeling with beautiful views, sunny skies, clear waters and oh so many fishies! Not a bad way to kick off my time here in Los Cabos!!!
---
December 2, 2017
Mural with a powerful message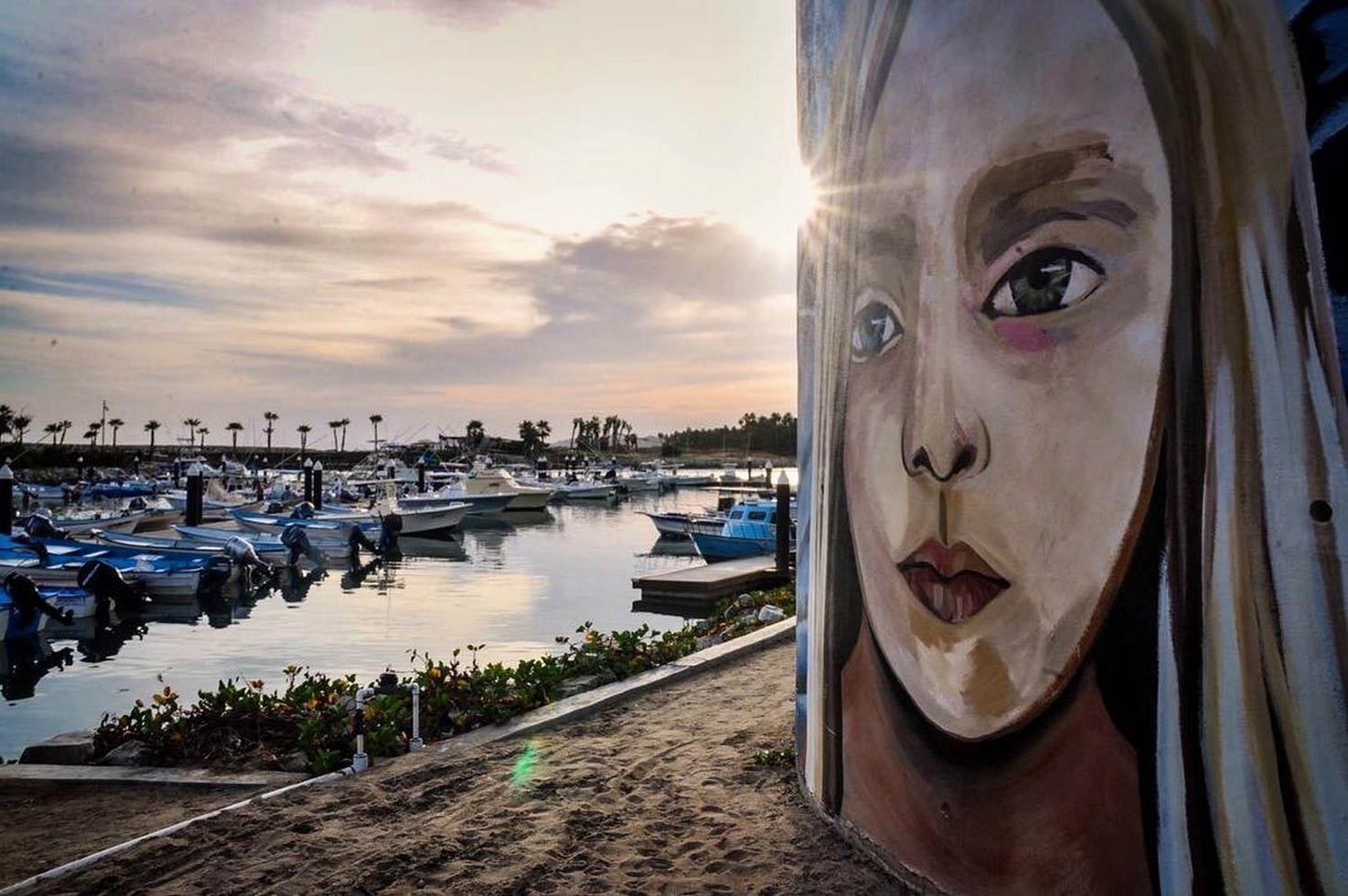 twowanderingsoles: The Baja Peninsula is growing rapidly when it comes to tourism. In the past decade, the number of people living in Los Cabos has more than doubled. And with that fast growth obviously comes some concerns for the environment and the local communities.
There have even been some spots where all the marine life disappeared after over-fishing. But this is changing. This mural is at the fisherman's wharf near where I'm staying, and is of a young girl (pictured) with a whale surrounding her (not pictured).
It is a reminder to the fishermen each day when they get into their boats that the environment is their most precious resource. I love when art has a message, especially when it is one as powerful as this.
---
December 3, 2017
"I wish you enough."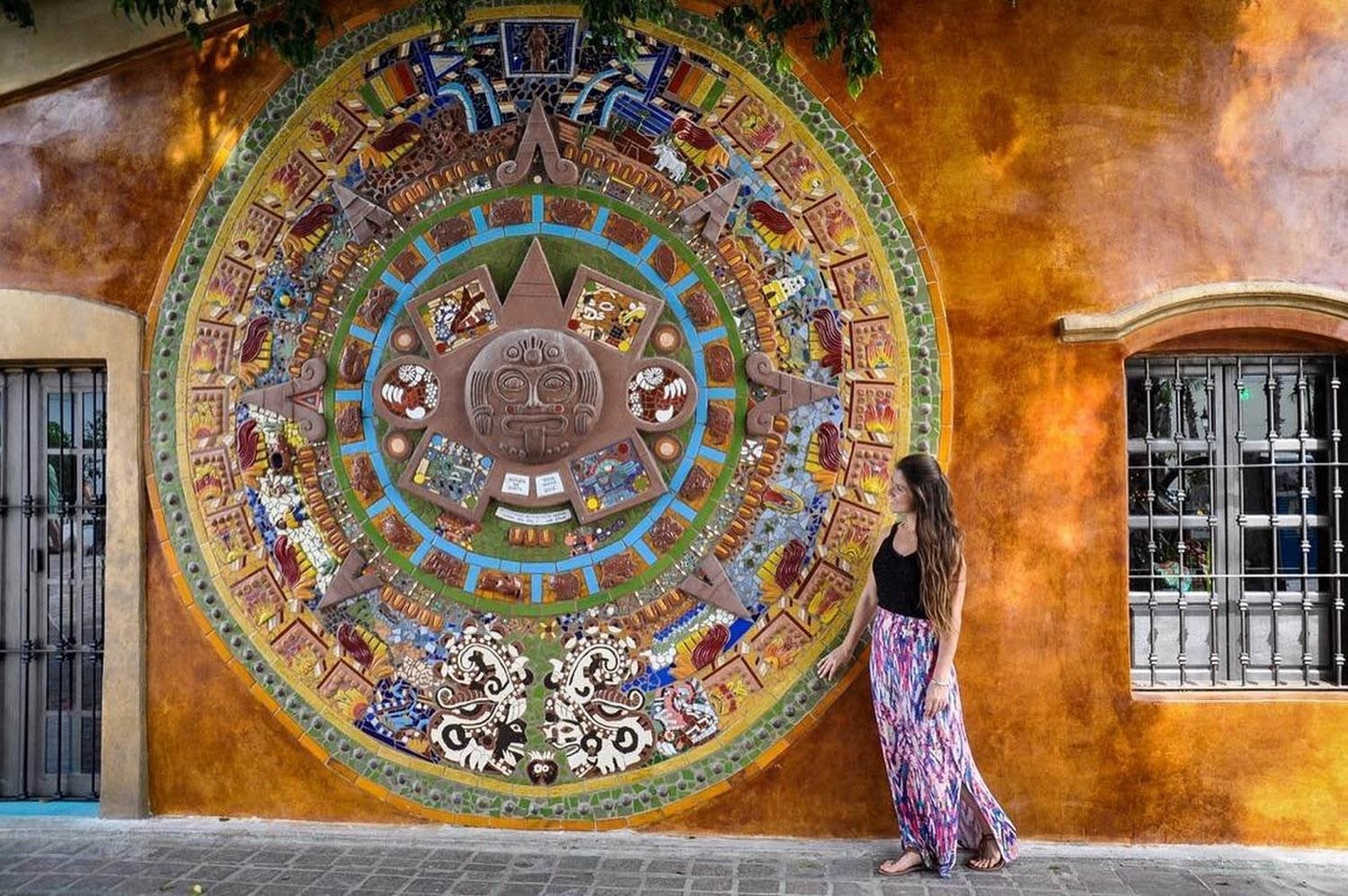 twowanderingsoles: I heard a beautiful story today and I want to share it with you. While in Los Cabos, I have a film crew traveling with me – crazy, I know! – and today we had a long drive so we were exchanging stories. One of the videographers, Rodrigo, told me this…
"Once I was at an airport and I overheard a daughter saying goodbye to her mother. She said, "I wish you enough." Once the mother left, I went over to the daughter and confessed, "Sorry, but I was eavesdropping on your conversation, and I'm wondering what you meant when you said, 'I wish you enough'?"
The daughter's answer shocked me. She said, "Well, she doesn't need any more. I wish you enough love, I wish you enough food, I wish you enough jobs. We don't need more than enough." // Isn't that just beautiful? The search for "more than enough" is a never ending one, and it won't bring happiness.
So dear friend, wherever you are in life, whatever struggles you're going through, whatever joys you're celebrating: I wish you enough. No more. No less. Simply enough.
---
December 3, 2017
Kayak Selfie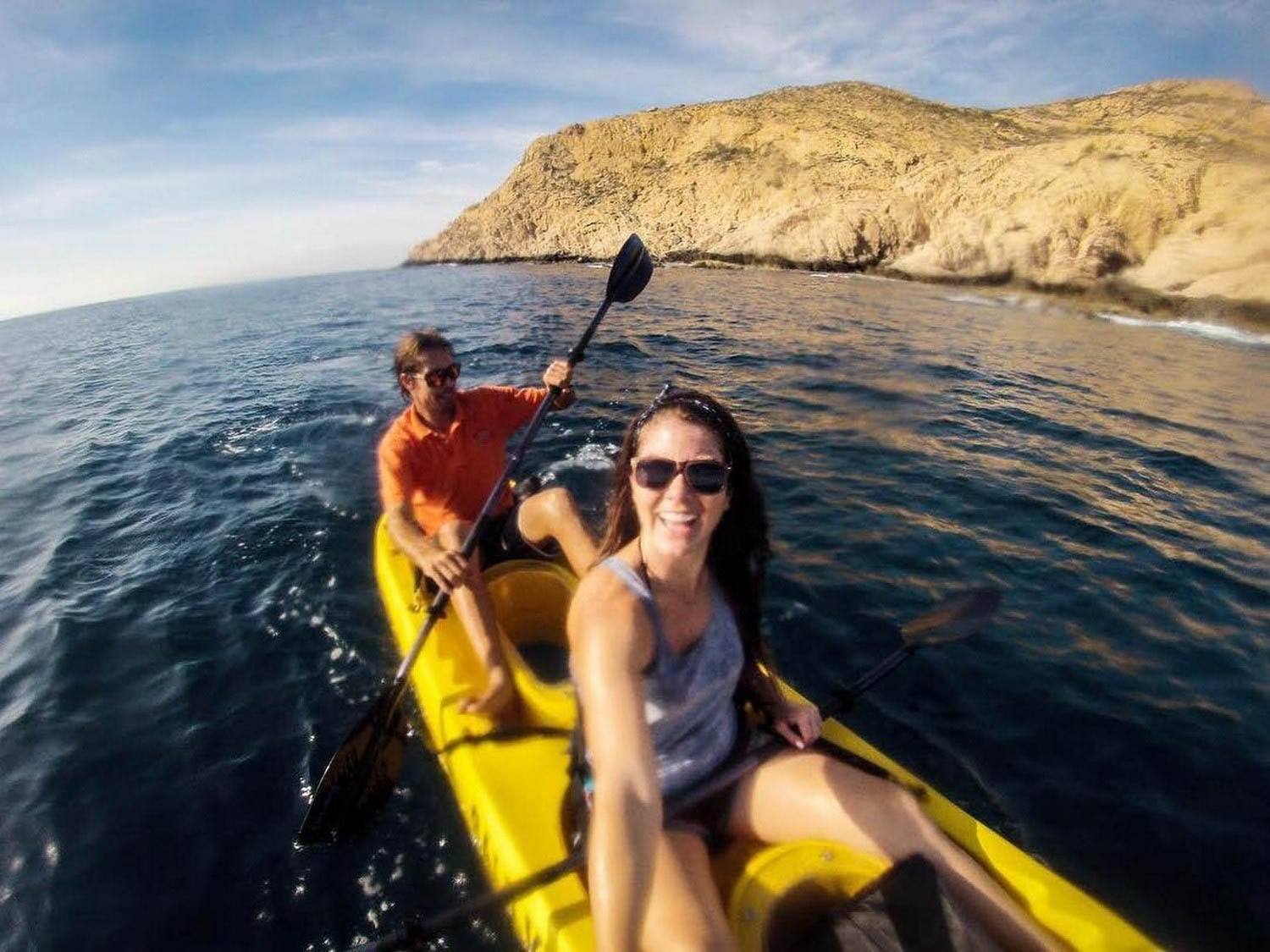 twowanderingsoles: I'm not usually one for selfies… But sometimes I make exceptions when the view is this good!
---
December 5, 2017
Hidden Hot Springs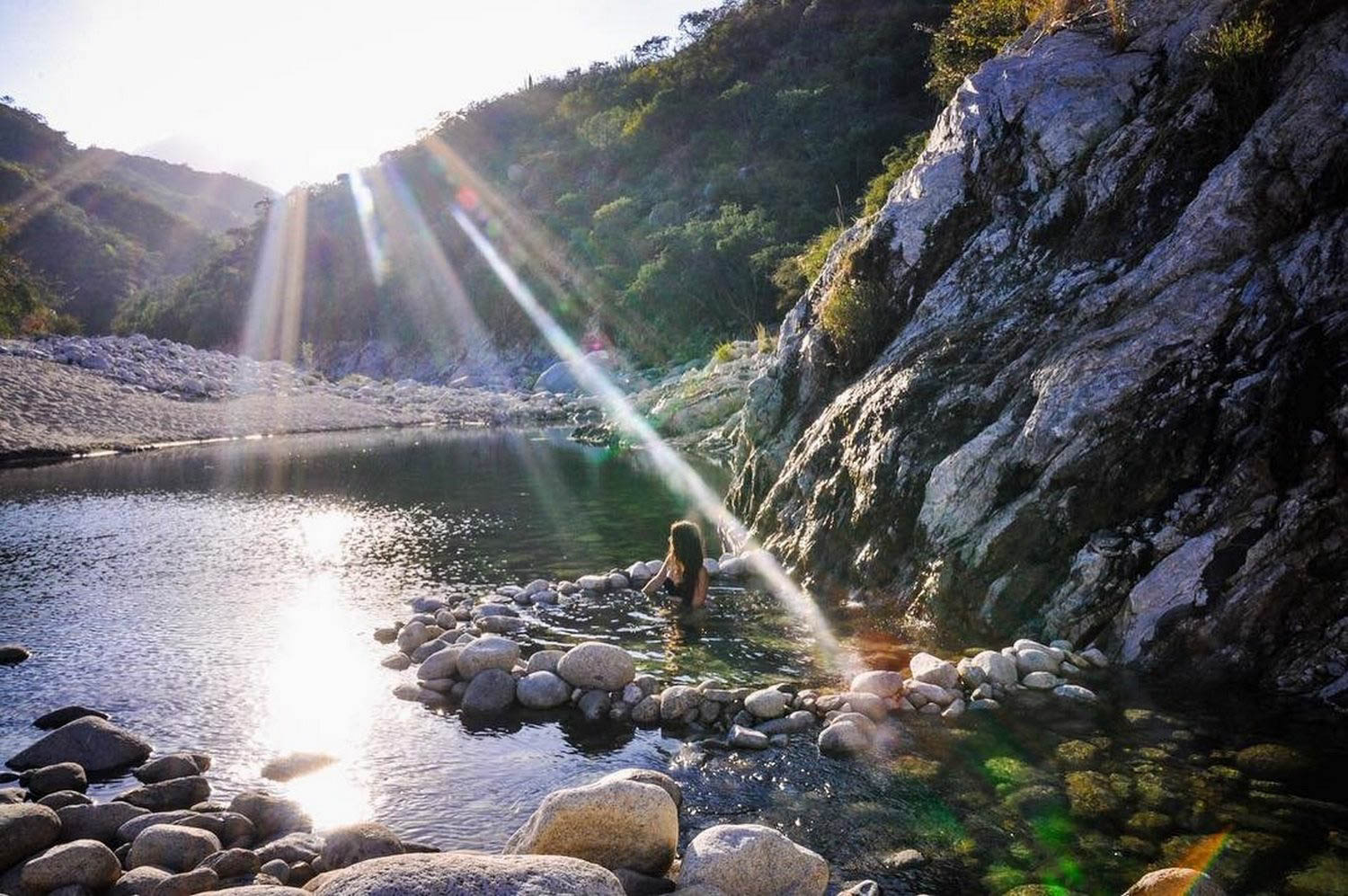 twowanderingsoles: I sure do love hot springs. Even when it's hot outside. It's kind of like my stance on ice cream: Never too cold. Agree or Disagree?!
---
December 6, 2017
What does Sustainable Tourism mean for Los Cabos, Mexico?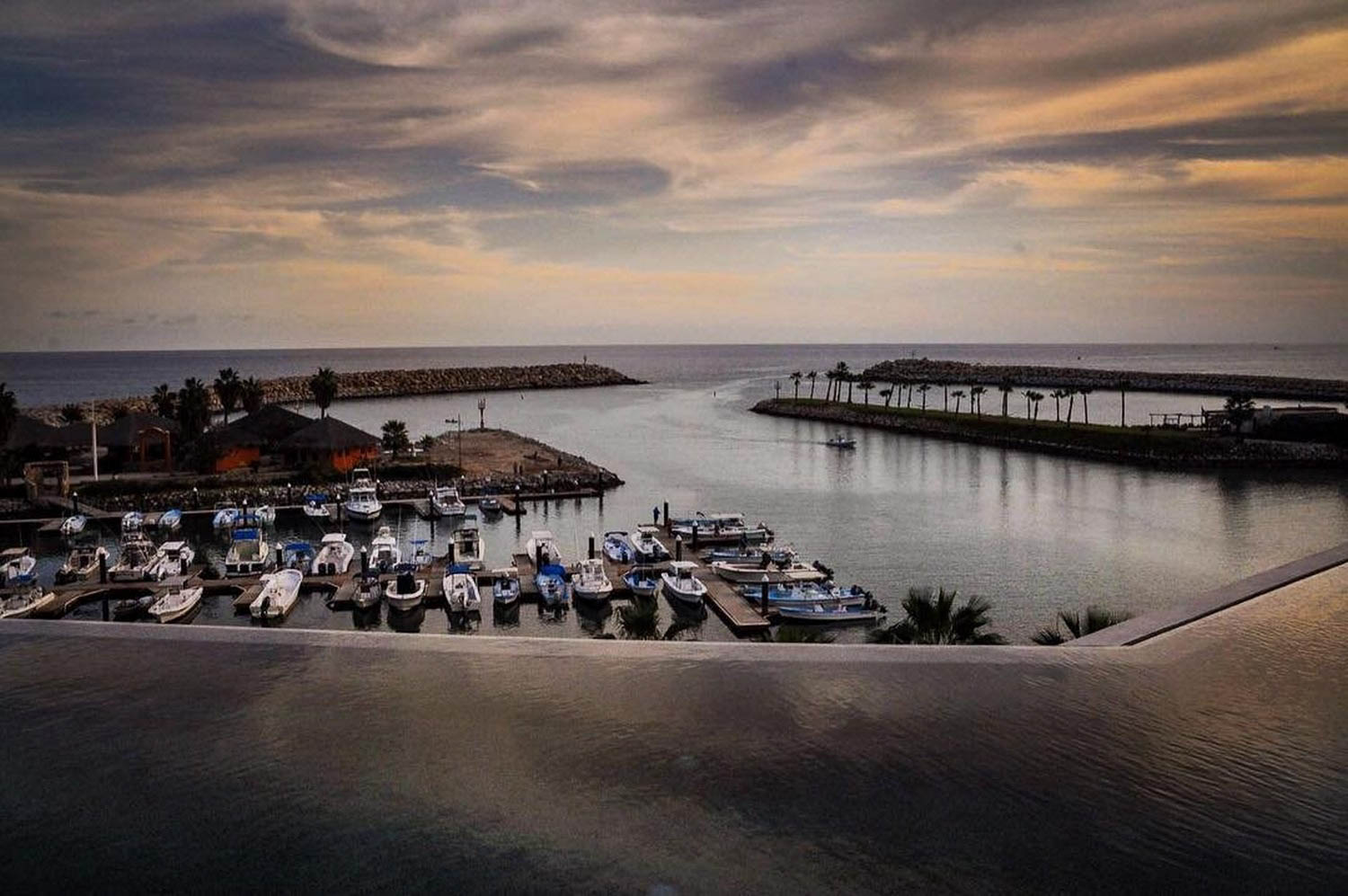 twowanderingsoles: Gonna miss this view, but I am oh so excited for the next leg of this adventure… As I leave Los Cabos, Mexico, I'm reflecting on the question I am trying to answer in each location I visit on this trip: What does Sustainable Tourism mean for this place?
To be totally honest with you, I feel like I am just scratching the surface of what Sustainable Tourism means to Los Cabos, but I can tell you this: The people I have met here have an overwhelming sense of passion. Passion for growing organic vegetables, passion for the ocean, passion for sharing this place with visitors.
French explorer Jacques Cousteau once called the Sea of Cortez the "aquarium of the world" for its biodiversity. So there truly is a lot at stake in this beautiful area. Los Cabos is growing rapidly as a tourist destination, so my hope for this place is that the passion of the people living here creates a tangible effort to protect the culture, the land and the ocean.
Where am I off to next? I've got 20+ hours of flying & layovers ahead of me on my way to Ras Al Khaimah (UAE), so here's to hoping it goes by fast!
---
December 7, 2017
Welcome to Ras Al Khaimah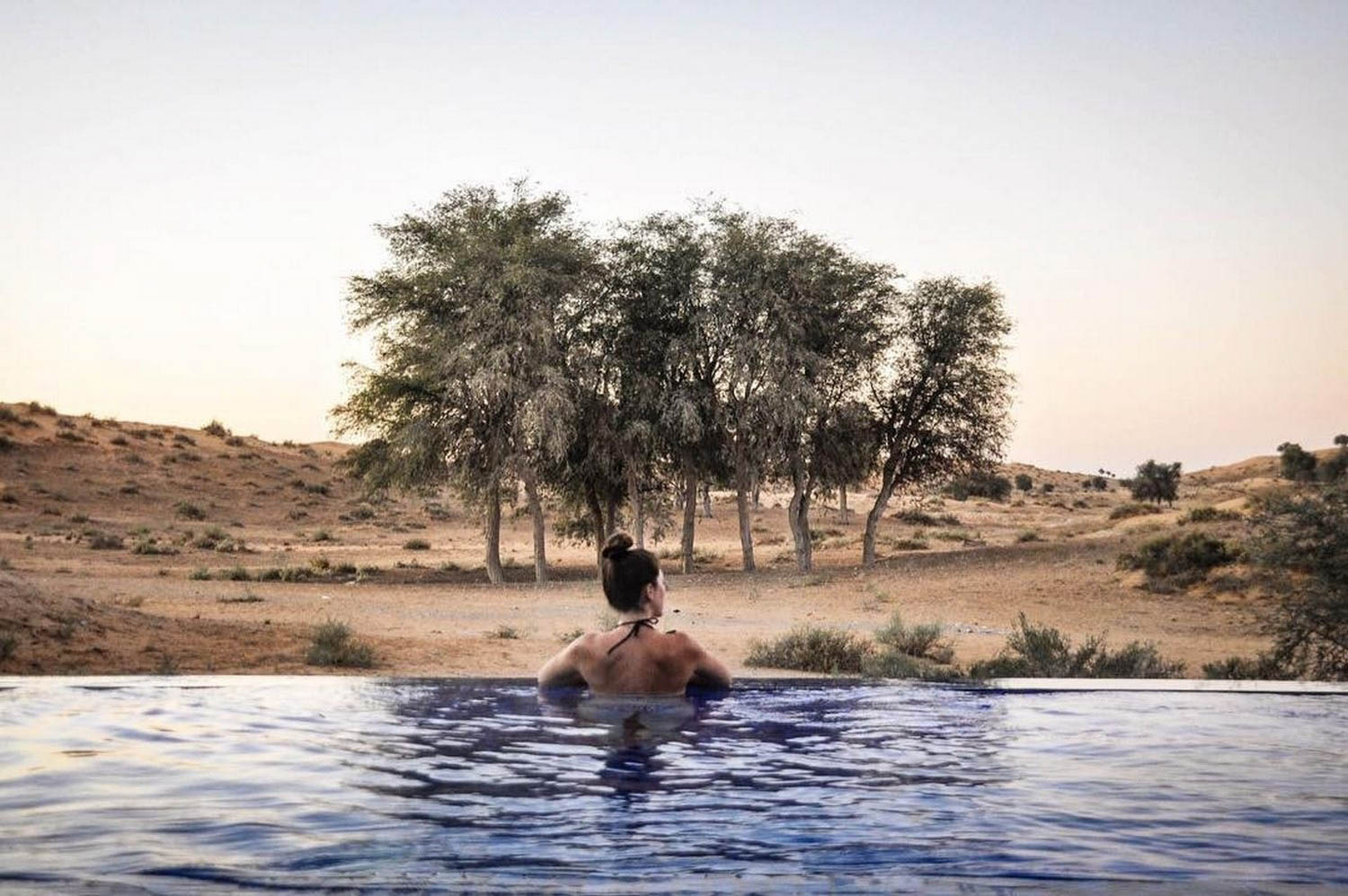 twowanderingsoles: Good morning from the desert; where the pool is warm and the air is cold (just the opposite of what I was expecting, but I'm okay with it!).
---
December 8, 2017
A life is a life.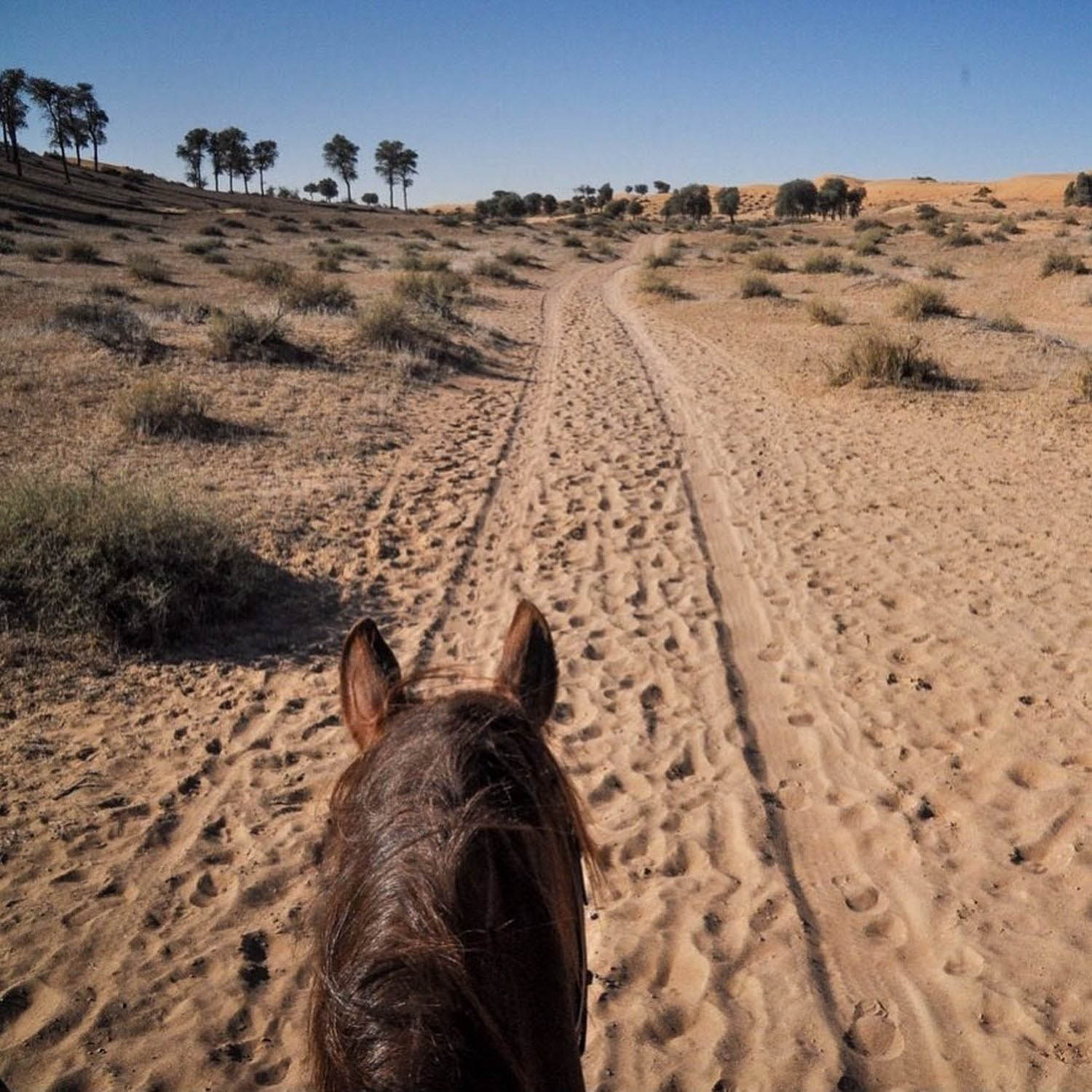 twowanderingsoles: This morning I went horseback riding through the desert, and as I returned to the stables the manager sat with me while I waited for my ride. She told me with tears in her eyes that just before I arrived she had to bury a baby oryx (an animal similar to an antelope that lives in the desert here).
She said the mother abandoned the baby for some reason, so she took it upon herself to take the baby animal into her home and try to nurse it back to health. She showed me a picture of the oryx wrapped in a blanket and told me of the great lengths she went to. But she shook her head sadly, tears streaming down her face, and said, "But it wasn't enough."
In an attempt to comfort her, I said that she has a beautiful passion for animals. Her reply surprised me: "This isn't a passion. This is how we should all be. We all need to look out for others – animals or people – who are in need of help. A life is a life. And it doesn't need to be a passion for someone to try to save it."
Boom. A life is a life. On this trip, I've been hearing the most beautiful stories and perspectives, and I am honored to be able to share them with you.
---
December 8, 2017
Zip-line Adventures at Jabal Jais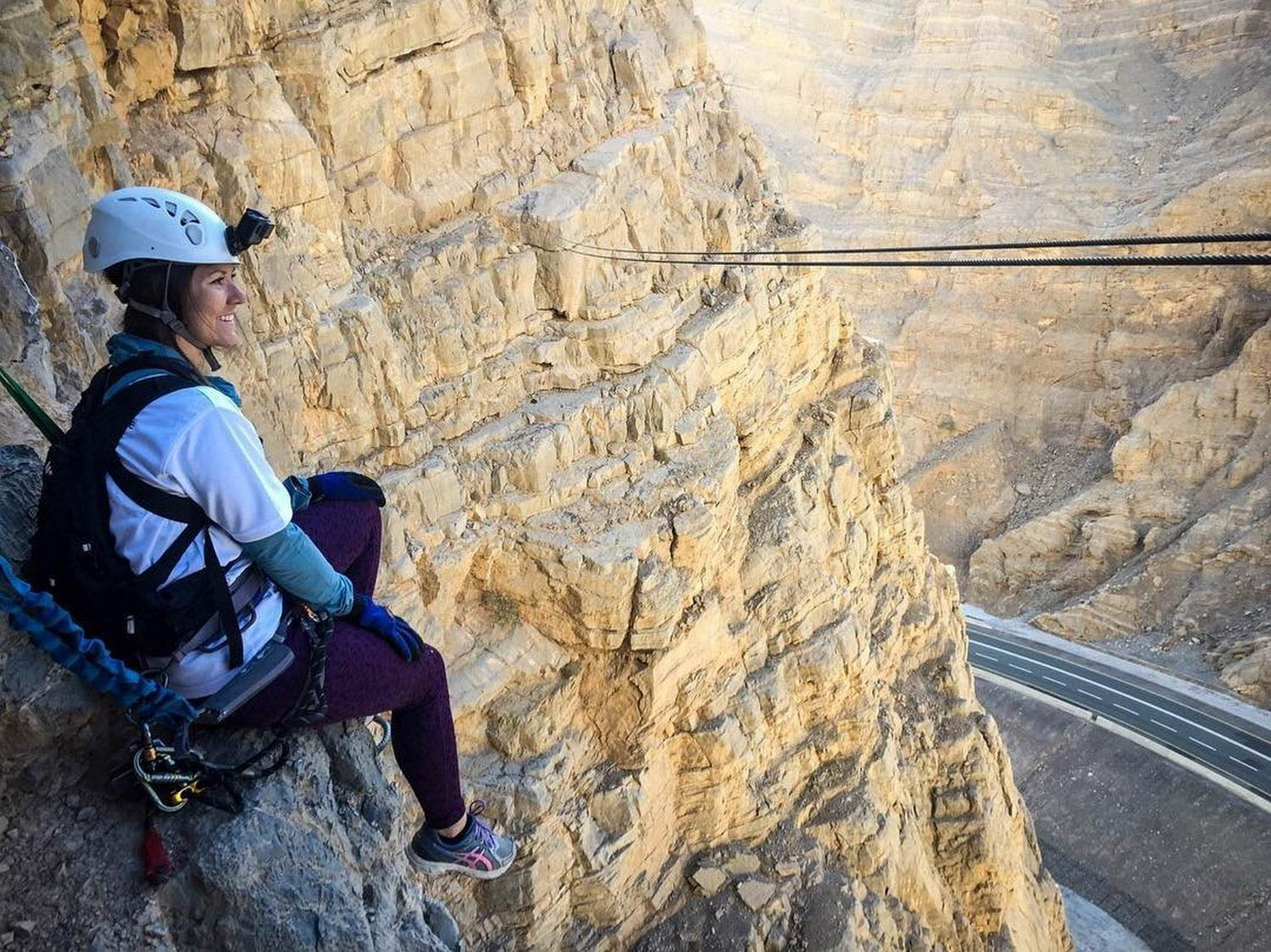 twowanderingsoles: Just hangin' out here in Ras Al Khaimah. (Don't worry Mom, I was strapped in real tight!)
---
December 9, 2017
What does Sustainable Tourism mean for Ras Al Khaimah?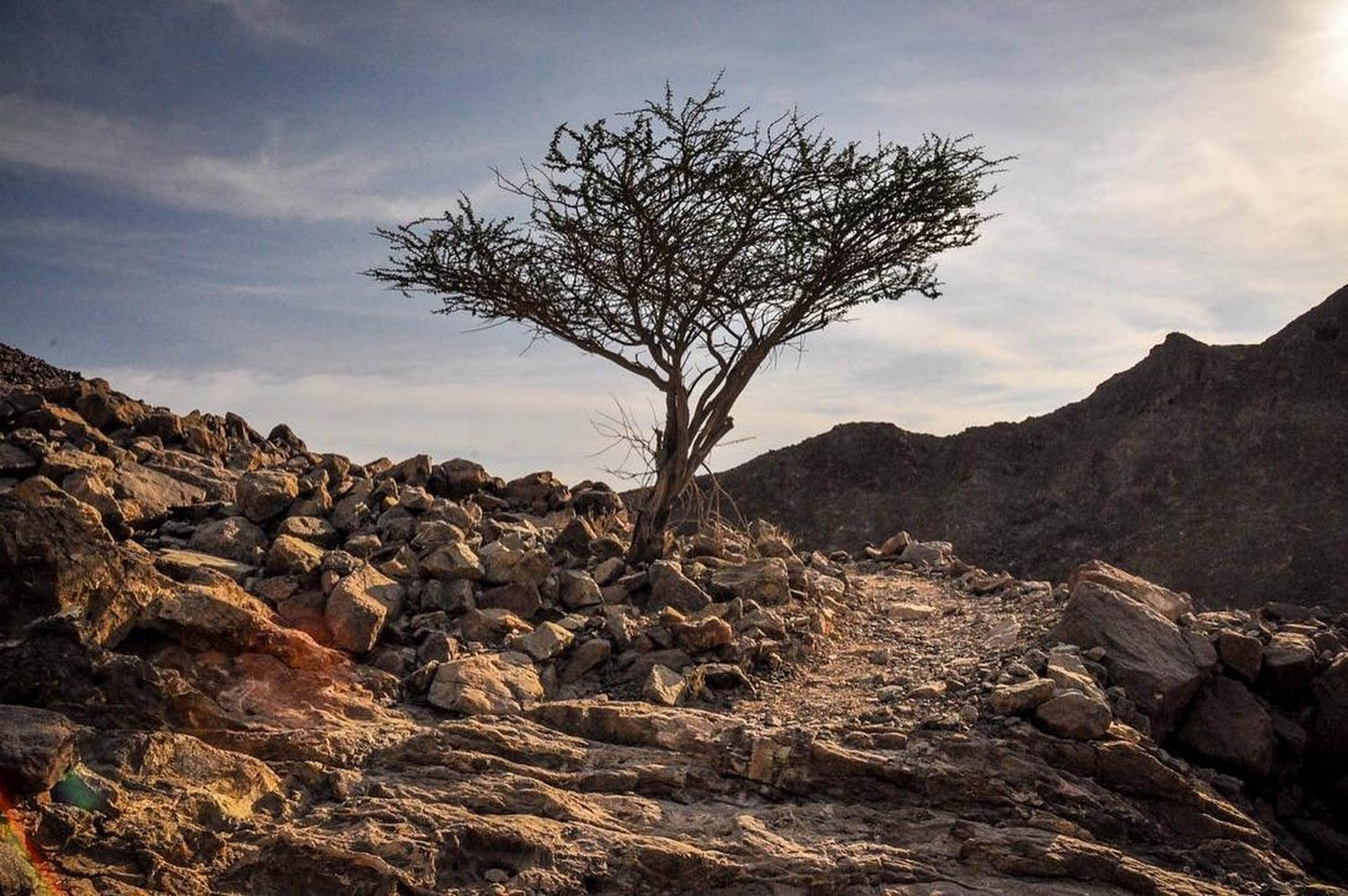 twowanderingsoles: My visit to Ras Al Khaimah was brief, but I learned a bit about this place I knew little about before.
For one: Did you know that expats outnumber locals in the UAE? Me neither. I met people living here from around the world – Uzbekistan, Egypt, India, Italy, Mauritius, and a TON of people from the Philippines (which surprised me a ton!). One man told me that the foreigners living in this country are doing a lot of work to help preserve and document the traditions of the locals and their history.
If I'm honest, I think in many cases, sustainable tourism in this area of the world comes second to luxury tourism, but there are efforts being made to consider the environment and traditions of the locals.
If I were to sum up what Sustainable Travel means for Ras Al Khaimah in 3 words, they would be: Preservation, Deliberation, & Competition (everything has to be the biggest or longest or tallest!).
---
December 11, 2017
Welcome to Wintertime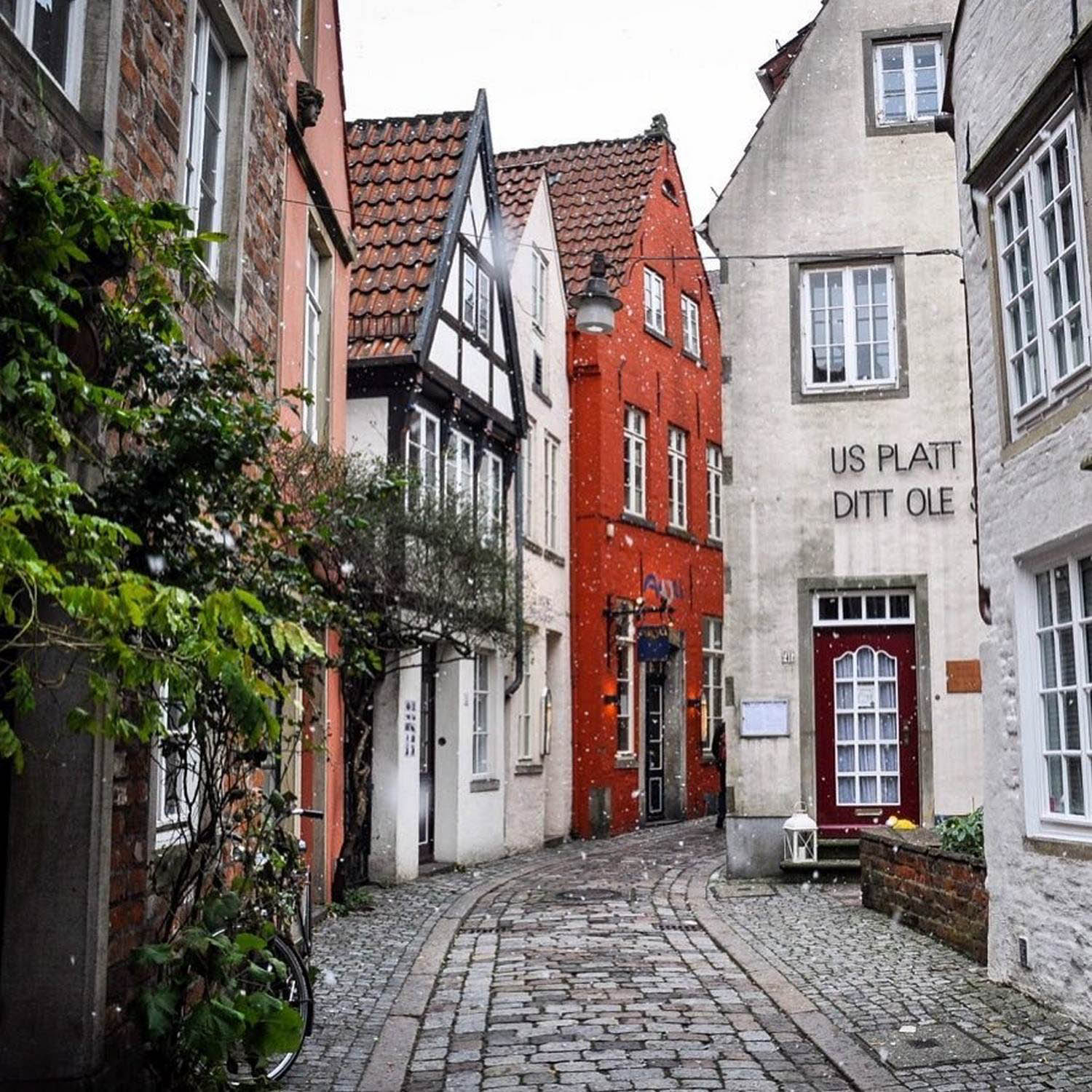 twowanderingsoles: Guys, I am finally feeling like it's Christmastime! I landed in Germany last night, and am loving every moment so far. Today I explored the charming little town of Bremen, walking past historic buildings, adorable shops and through cute little streets like this one.
Oh, and then there were the Christmas Markets. I wandered past the stalls selling handmade ornaments and took in the smells of fresh pastries and glühwein. And as if that wasn't magical enough, big fat snowflakes began to fall from the sky (you can kinda see it in this picture!). This place is Christmas heaven, and the only thing that would have made it better is Ben by my side.
On another note, even though I've only been in Germany for one day, I've already learned SO much about what this country is doing to make life and travel here more sustainable.
I'm super excited to share more details about this, but if you're a fan of sustainable travel and want some deets now, here's a quick breakdown of what I've been up to: Since I arrived, I took a tour of an urban neighborhood development in Hamburg with a city planner who explained all the social and environmental considerations they're making with this project. I was given a tour by my hotel in which they showed me some super interesting ways they are operating sustainably.
And this afternoon I visited the Klimahaus Bremerhaven, which is a super powerful exhibition that brings you to different places around the world and shares the stories of how climate change is impacting the people living there. Oh and to top it off, I've been taking public transport and eating and restaurants that serve local, organic, sustainably sourced (and delicious!) food. I seriously can't wait to see what else is in store in Germany!
---
December 12, 2017
Bad Travel Day Turned Great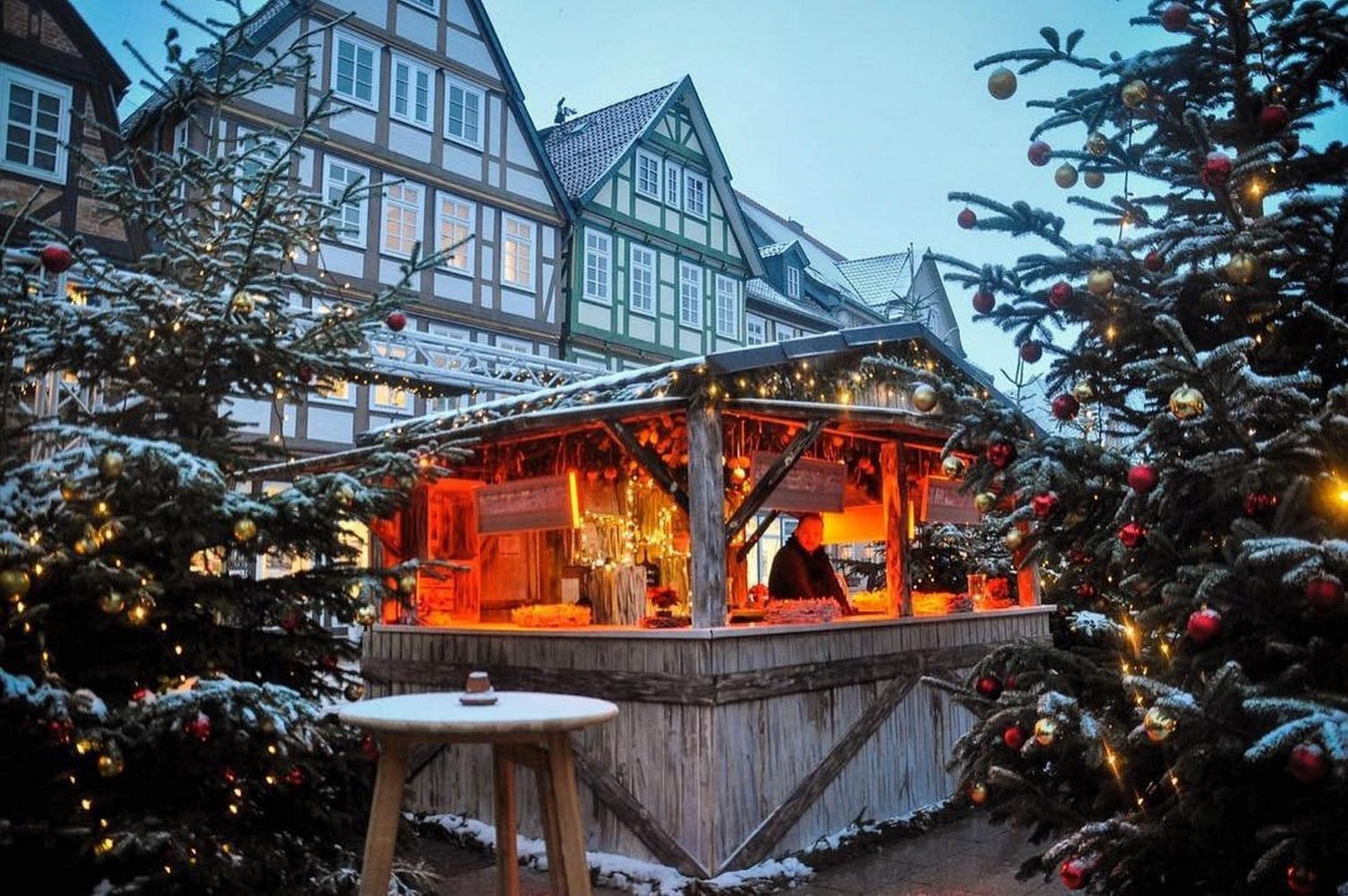 twowanderingsoles: This afternoon I visited an absolutely lovely Christmas Market in a fairytale town I quickly fell in love with. But my day didn't start out so rosy…
Instagram sometimes makes life look perfect. Pretty pictures and inspiring captions camouflage life's mundane moments and hide the struggles. But life is more than just nice pictures; and traveling is more than mojitos on a beach (or mulled wine at a Christmas Market!).
Travel comes with its own set of struggles that aren't all that fun to show off on Instagram, but sharing our not so pretty moments is important too. So here ya go, I'm gonna tell you a bit about what's behind this pretty picture.
I had a really bad morning. You know when everything seems to go wrong all at once? Well, that's exactly what happened. I took the wrong bus and was left stranded outside of town with no cash and no cell service. I couldn't find an ATM or a taxi and the next bus wasn't for a half hour, so consequently I missed my train. Let's just say that when I finally arrived in the charming little town of Celle 3 hours later than I should have, I was frazzled.
A man named Marcus from the tourist office was there to meet me, and he instantly made me feel calm. I looked around at the stunning timber-framed houses and the snow falling from the sky and decided that I could not be in a bad mood in such a beautiful place! Oh, and the glühwein (aka mulled wine!) helped cheer me up too!
But Celle is so much more than magical Christmas Markets and a beautiful castle in the center of town. Celle was actually the first certified Sustainable City in Germany.
There are many factors that went into this certification. All around town you'll find shops selling local products – coffee, cheese, handicrafts, wine. You'll even find shop owners who are preserving local traditions, like a woman who is making small batches of a medicinal liquor from a 100-year-old recipe, that without her would be lost.
And with plenty of sustainably operating hotels and eco friendly activities, Celle is a spot I can't wait to get back to and explore!
---
December 14, 2017
Germany's Sustainable Tourism Practices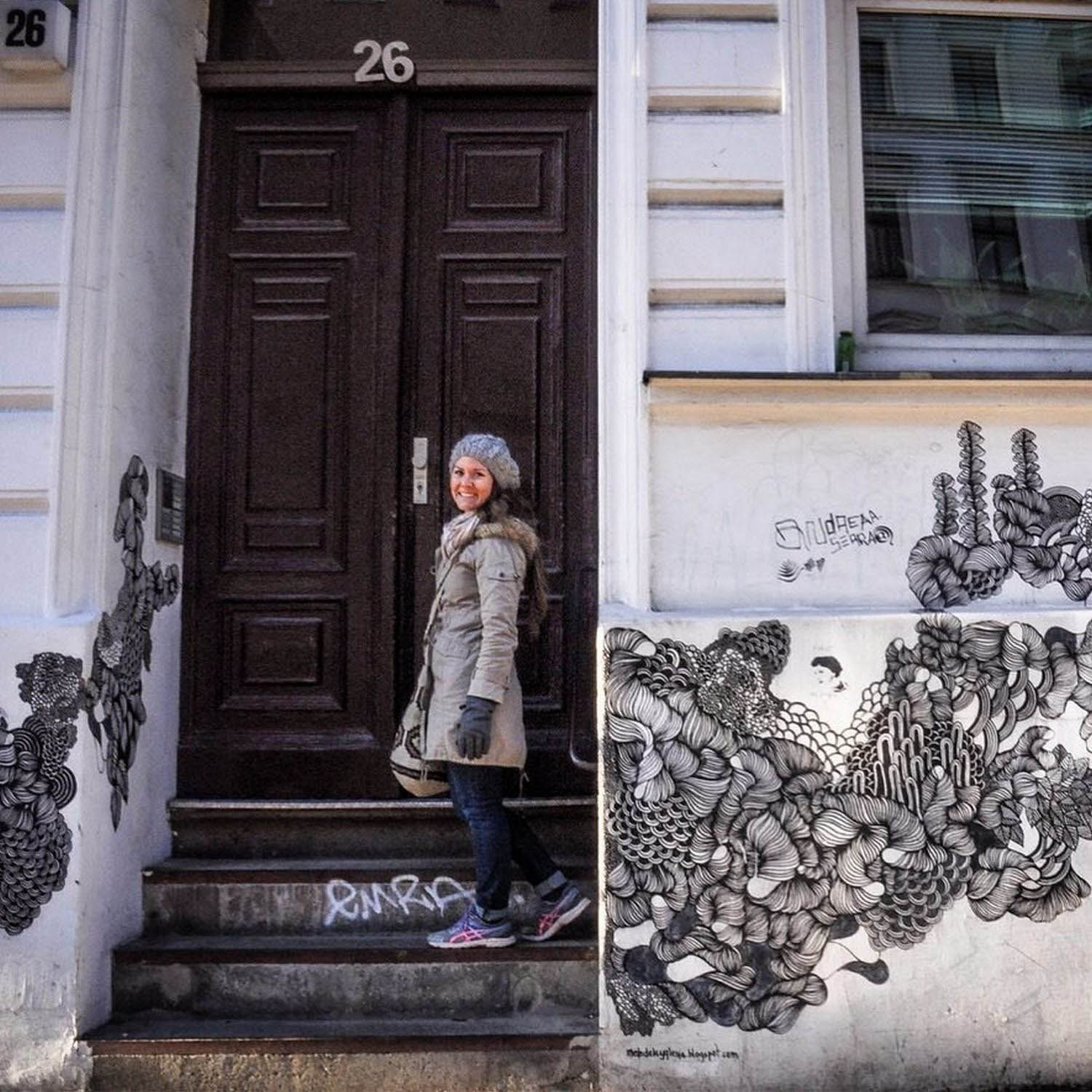 twowanderingsoles: The more time I spend in Germany, the more little things I see that this country as a whole is doing to lessen its impact on the environment.
Public transportation is abundant, efficient and used by the masses. People also bike – yes, even in this winter weather. And hotels seem overall much more environmentally conscious than in many other places around the world.
For instance, every single hotel I've stayed at in Germany so far has refillable toiletry bottles instead of the tiny ones guests can take away (think of how much plastic that saves!). Restaurants serving locally-sourced food is a norm in many towns, and recycling bins are not hard to find.
Yesterday in the city of Leipzig, I toured a complex that used to be a cotton mill, but has since been transformed into artist studios & galleries. And today, I saw all sorts of businesses around Berlin that are doing great things for the environment, the community, & the world.
All this said, no country is perfect and there is always room for improvement, but it's nice seeing so many little things that are already being done to make living and travel in this country a little less impactful on the environment.
---
December 14, 2017
What does Sustainable Tourism mean for Germany?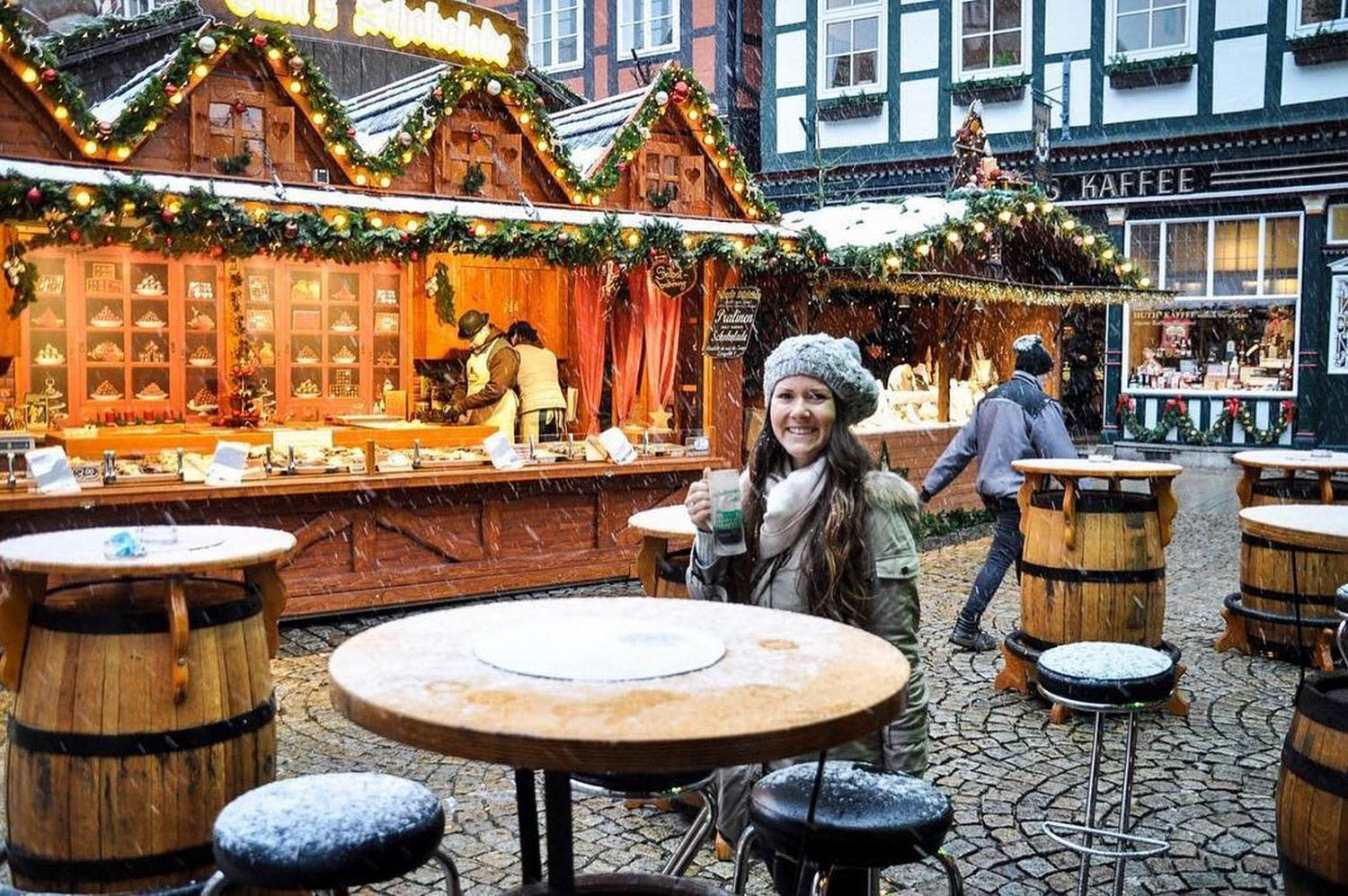 twowanderingsoles: After 5 days spent exploring magical Christmas markets and getting a glimpse into this country's culture of sustainability, I am preparing to say goodbye to Germany (for now!) and head to Switzerland, the final destination on this trip around the world!
Over the past 5 days, I've seen 6 German cities/towns and learned a bit about what sustainability means for them. The words that come to my mind are:
Innovation: They are constantly looking for ways to improve sustainability, lessen their impact and be more efficient.

Quality: Theres a focus on quality ingredients sourced locally and purchasing less goods of high quality that will last.

Accessibility: Including people of all abilities is a priority and many things from outdoor recreation to public transportation to hotels are increasingly accessible.
You really can't go far without seeing these values in practice. As one German I met said to me, "Sustainability for us is not a trend. It is a mindset."
So as the Germans say, Tschüss! (That's "bye"!) I am already planning my return visit. I think I'll bring Ben with me next time so we can enjoy the beer (and glühwein!) together!
---
December 14, 2017
Lesson about being present in the moment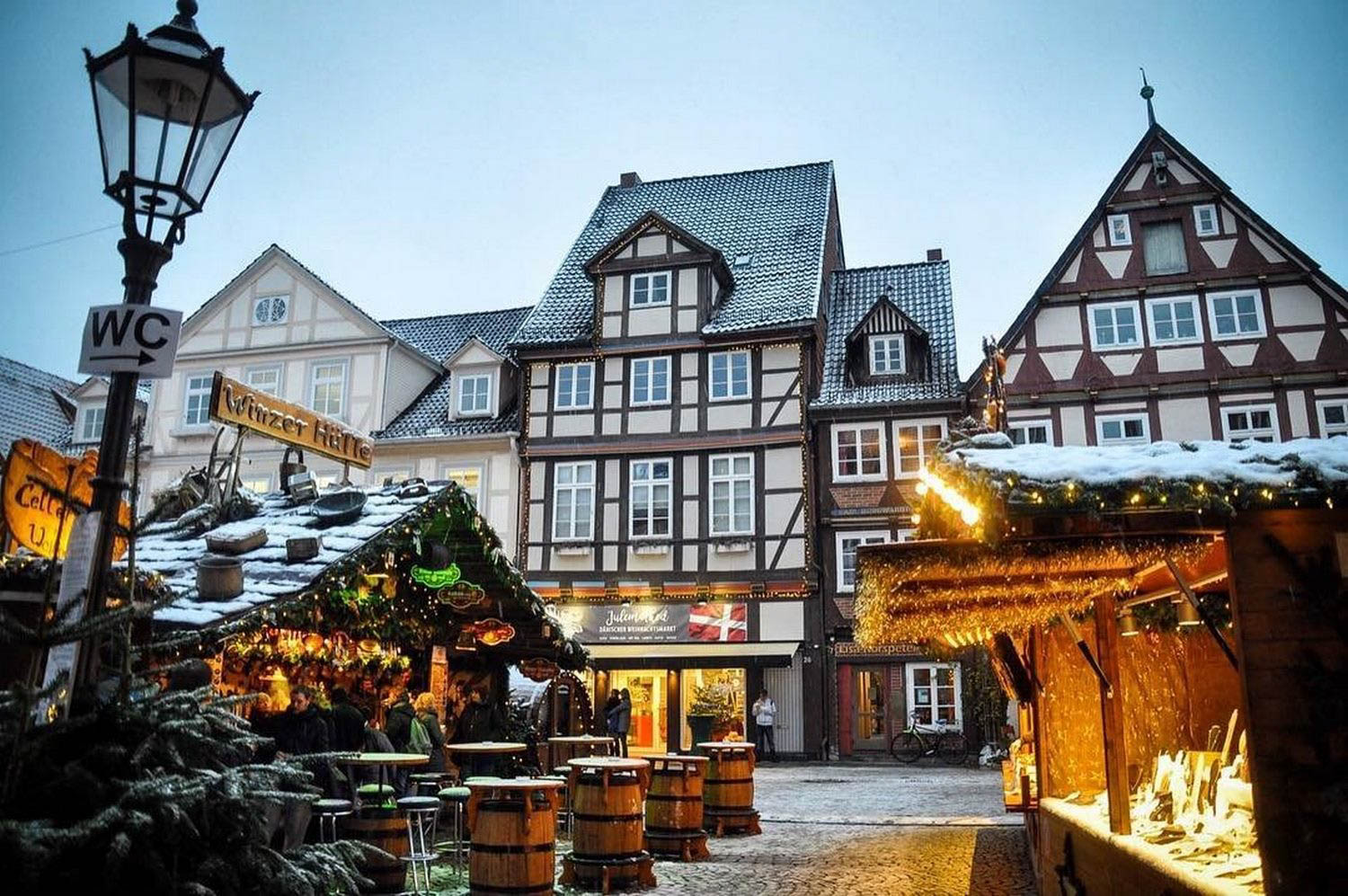 twowanderingsoles: One more beautiful moment from my time in Germany:
I haven't done much solo travel. I've typically been accompanied by friends or Ben, so this trip is a new experience for me. I've been eating at some amazing restaurants along the way, but about half the time I'm eating alone.
The other night, I sat down to dinner at a super cute vegan restaurant in Berlin where I had a reservation for one. As soon as I stepped into the restaurant, my phone died, which meant my "date" for the night would be out of service.
So I sat there at a community table flipping through a vegan lifestyle magazine written in German, looking at the pictures. What could have been a very boring waiting period actually turned into a lovely meal and conversation when a young man sat down next to me and introduced himself as Erik.
We talked for a good hour. He told me about the reasons he loves Berlin, highlighting that it's a place where everyone is welcome, and diversity & open mindedness are embraced.
He is passionate about living sustainably and says that there are so many little changes people can make to their daily habits to be a little kinder to the environment. His passion was contagious.
And then he insisted I try his cake – a sure way to become my friend.
Erik reminded me that talking to strangers can be the highlight of visiting new places, and he also reminded me that putting your phone down can make you more approachable and can open up opportunities that might not appear had you been looking down at a screen.
---
December 15, 2017
Hello Switzerland!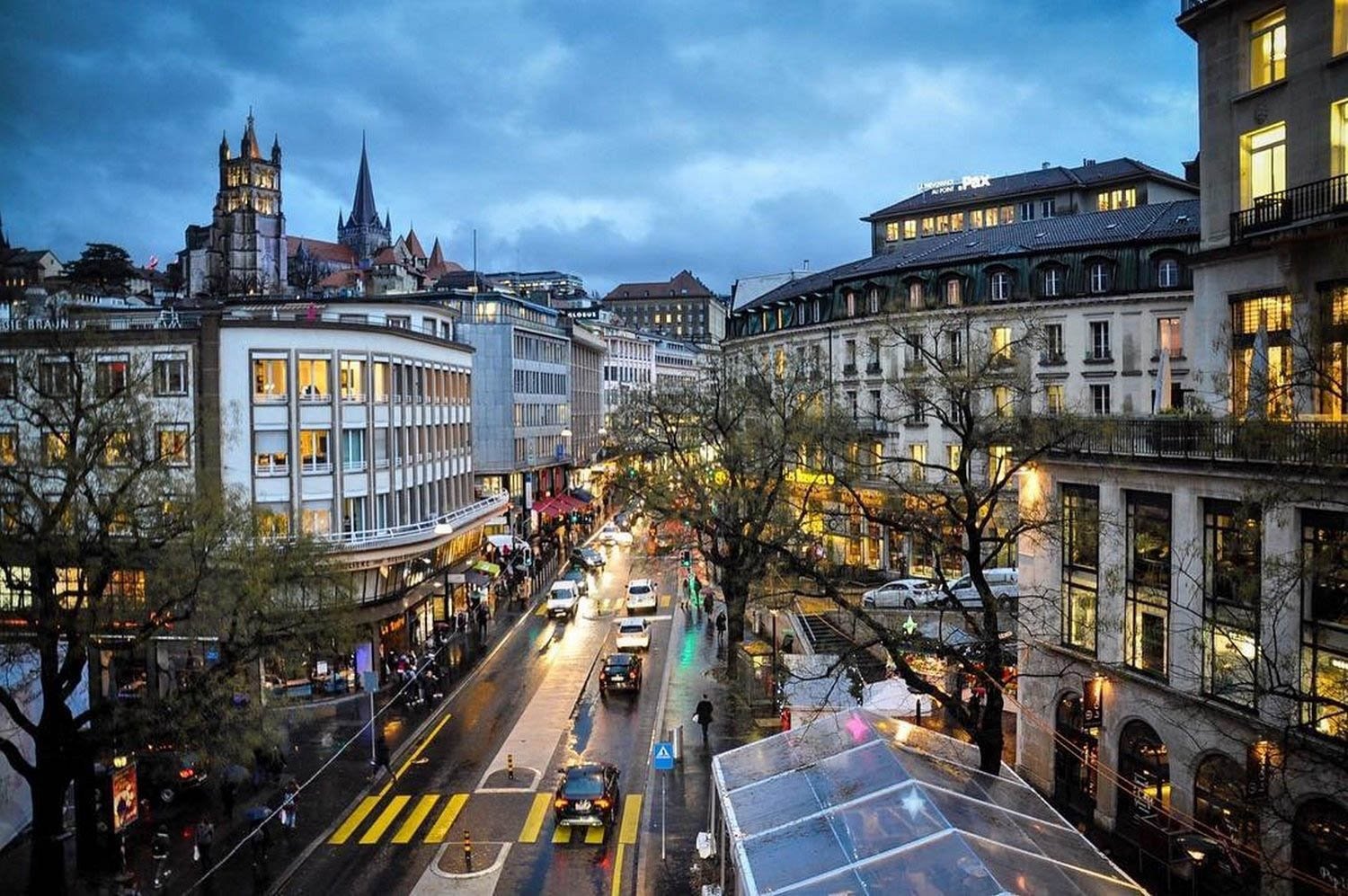 twowanderingsoles: Even when it's cold and gloomy, this place is still freakin' gorgeous. I expected nothing less from you, Switzerland!
---
December 15, 2017
Falling hard for Switzerland
twowanderingsoles: So I think I'm just going to move to Switzerland and eat fondue and go skiing in the Alps everyday.
---
December 17, 2017
"Just doing my part"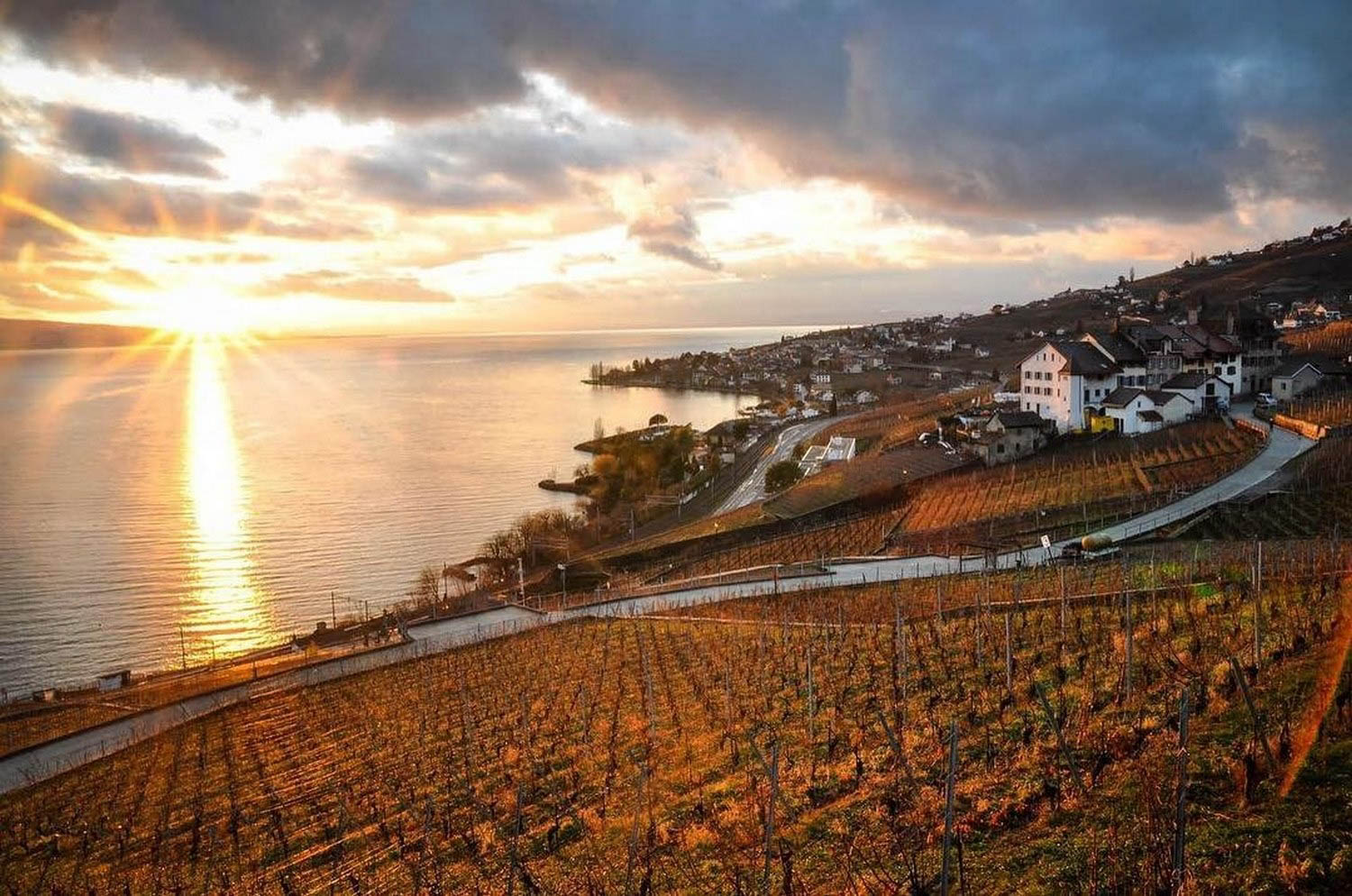 twowanderingsoles: Yesterday I had yet another conversation that left my heart happy.
I asked my tour guide, Hélène, what sustainability means in Switzerland. She told me of all sorts of interesting projects – for instance, the regional government in the area I'm visiting gives people 300 Swiss francs for electric bikes in order to reduce the amount of cars on the road, and bulk stores that sell food without packaging are popping up all over.
Cool things are happening, yes, but Hélène made it clear that the biggest movement toward a more sustainable society is on the individual level.
"I don't do much – I could do more – but at least I do my share," she said. And she went on to tell me a beautiful parable from French writer Pierre Rabhi. I don't remember ever hearing this story, but it's famous, so maybe you'll recognize it… (this is my own shortened version!)
Once upon a time there was a forest where many animals lived together. One day the forest started to burn in flames. The animals were all frightened by the fire, and huddled together. All of the sudden, they saw something fly overheard. It was a hummingbird. They asked what she was doing and she replied, "I'm carrying water in my beak to help put out the fire." The animals laughed and said, "But you're so small, it will take forever for you to put out the flames." She replied, "I'm just doing my part."
You see, if everybody does something little, it will turn out to be something big.
---
December 17, 2017
Is this real life?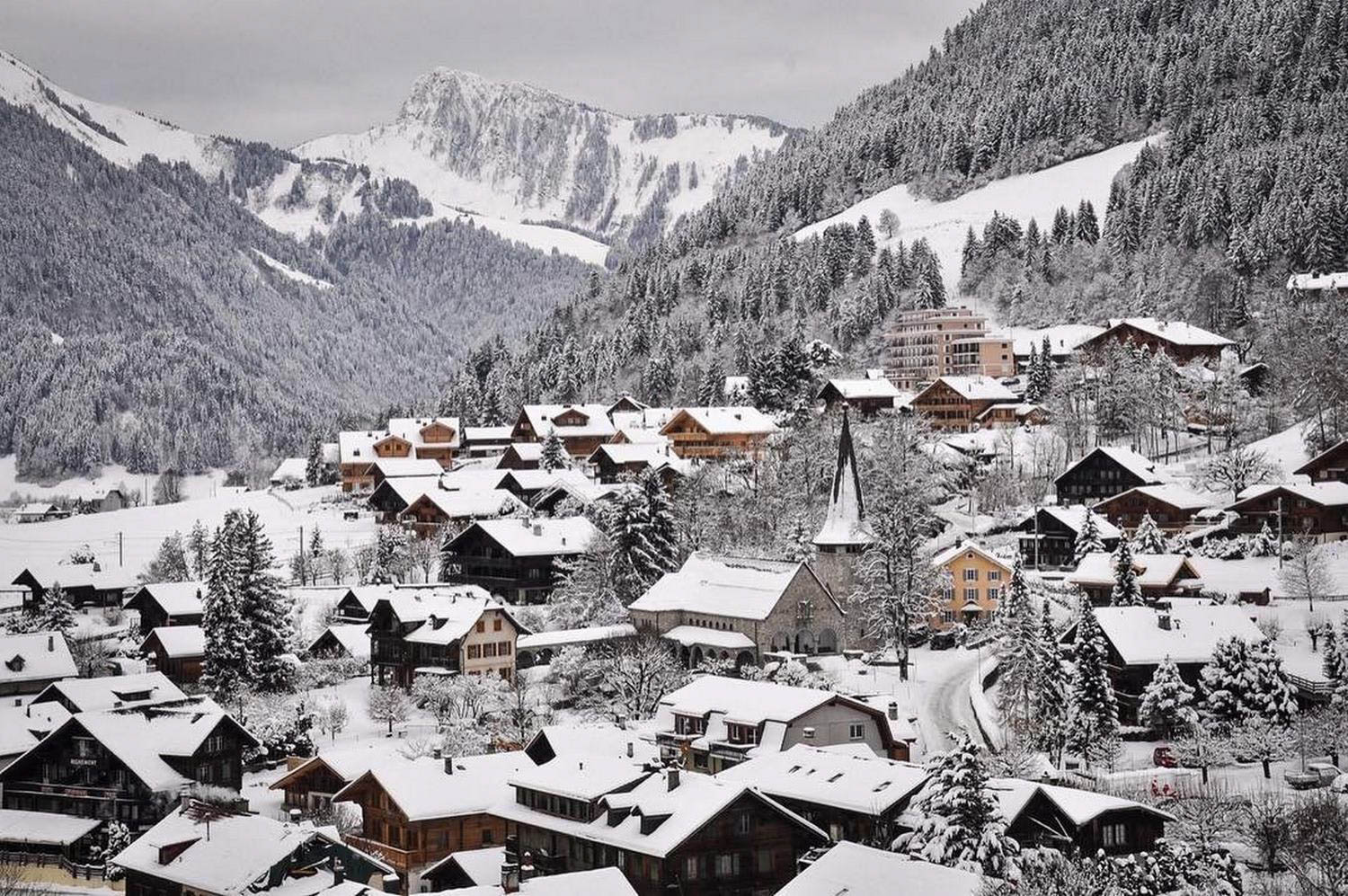 twowanderingsoles: Every time I turn around in Switzerland, I wonder if I've been plopped into a postcard and I have to pinch myself. This place is out of this world and I can't even begin to capture the beauty in photographs.
---
December 18, 2017
Free day in Switzerland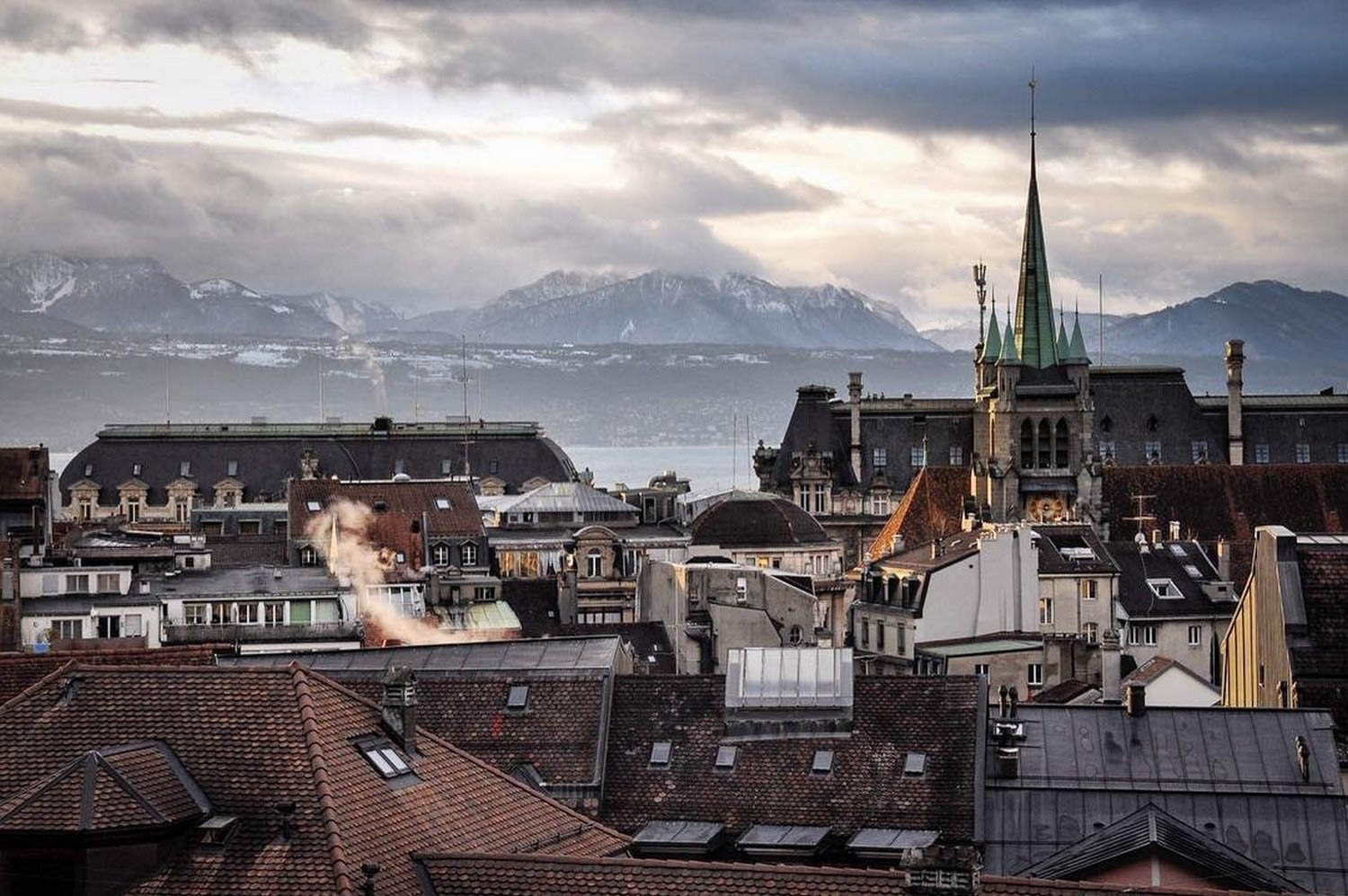 twowanderingsoles: Often times people think of Switzerland as a place with cheese and chocolate and the Alps. While that's true to some extent – yes, these things do exist here – they are not the only things that define this country.
Even though the rest of the world often sees Switzerland as a perfect place with no problems and a society that is all very wealthy, many Swiss people I've met have pointed out that it's just like any other place in the world; it isn't perfect and not all people are rich.
It's a good reminder that when we're quick to judge, we often miss a big part of the picture.
In other news: I am currently in Geneva, my last stop on this trip. Today I had the day free to myself to do whatever I pleased. I decided to take a Free Walking Tour of the city.
I have taken SO many of these over the past few years that I tried to count them all, which hurt my brain. After some calculations, I concluded that Geneva was my 24th Free Walking Tour (though I might be forgetting a few…).
Tomorrow is my last day on this grand adventure. I will be going to the UN Headquarters here in Geneva (enter me jumping up and down and excitedly shrieking!) for the International Year of Sustainable Travel Closing Ceremony.
I can't believe it's almost time to board my last flight, and I am overwhelmed with so many feelings. I can't wait to share more about my experiences and all of the eye-opening things I've learned with you very, very soon. Stay tuned, friends!
---
December 19, 2017
Gratitude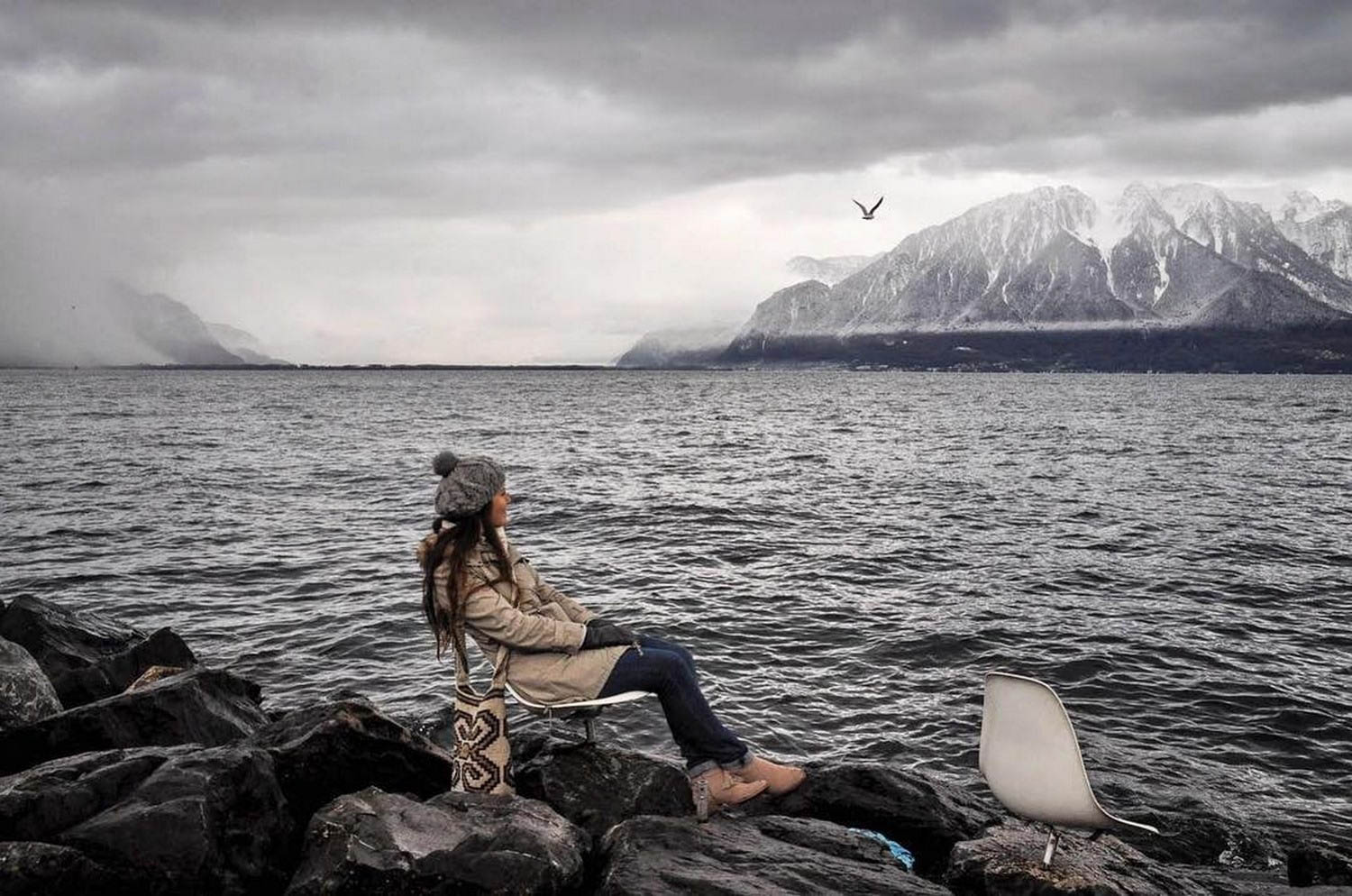 twowanderingsoles: I feel so incredibly lucky. And not just for the amazing places I've been able to see over the last month. I'm so grateful for all the people I've met along the way.
I've had the opportunity to have conversations with people from all over the globe who are passionate and have big dreams for the world. I have learned so, SO much, and have been reminded yet again that there are so many good people on this earth.
I'm still processing every experience, conversation and eye-opening moment from this whirlwind of a month learning about sustainable travel, and I know I will be for a while. I have so many pictures to edit and stories to tell, so I hope you won't get sick of me, because I still have lots to share!
In just a few hours, I will be attending the Closing Ceremony for the International Year of Sustainable Travel at the United Nations headquarters here in Geneva (eeek!), marking the culmination of this journey. And tomorrow morning, I'll be flying to the United States to spend the holidays with family (and will finally be reunited with Ben — YAY!).
I want to thank you all for your support during this journey around the world with the UNWTO. Your messages, kind comments and inquisitive questions have meant so much to me, and have reminded me how important this quest to a more sustainable society is for our future. I have been overwhelmed by how many people around the world care deeply about this topic, and it gives me HOPE. Lots of it.
In a time when there is so much focus on negativity, let's take a moment to turn our attention to the good. There is so much of it if we simply open our minds and hearts.
---
December 21, 2017
International Year of Sustainable Tourism Closing Ceremonies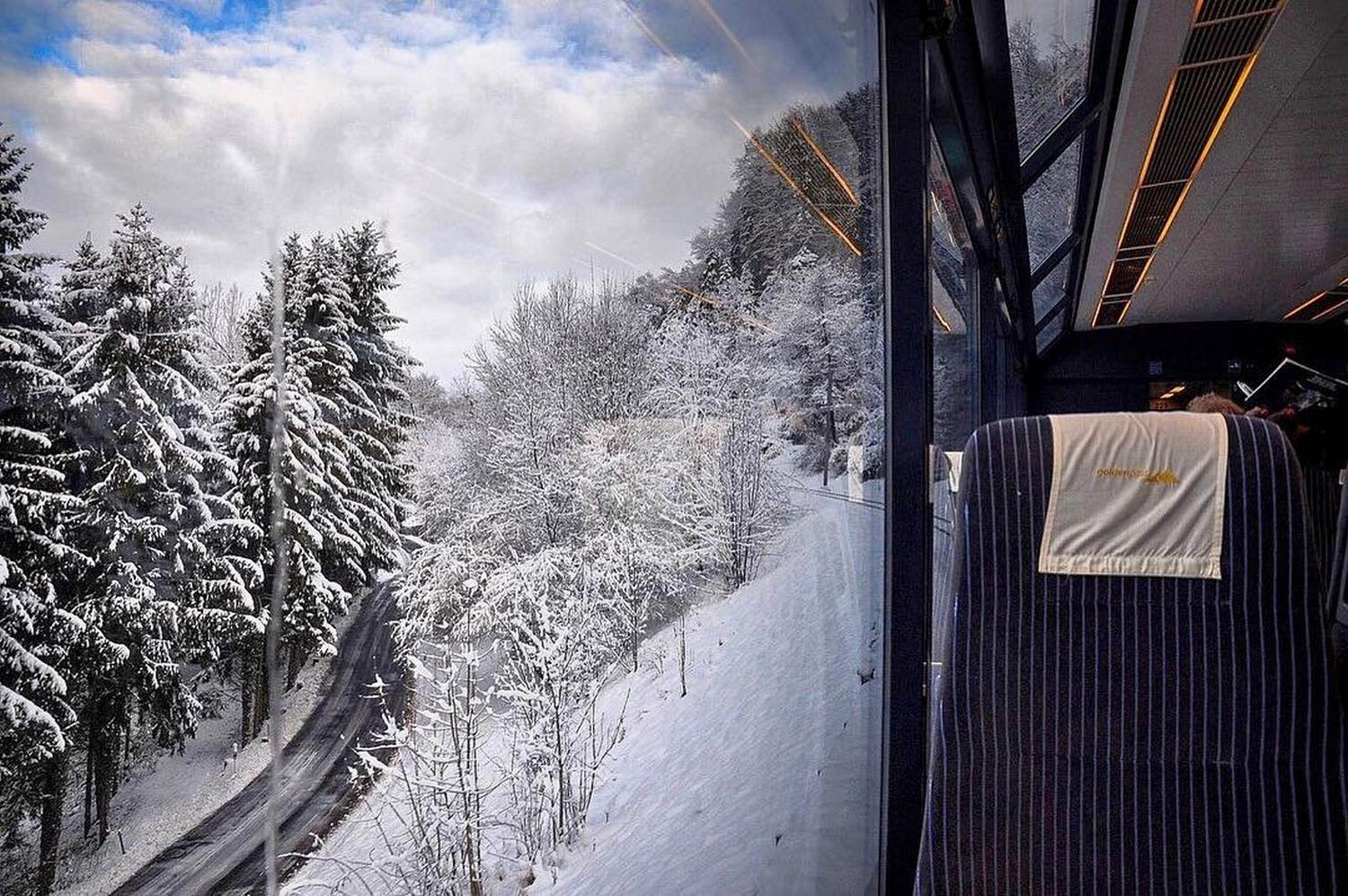 twowanderingsoles: "Travel is fatal to prejudice, bigotry, and narrow-mindedness, and many of our people need it sorely on these accounts. Broad, wholesome, charitable views of men and things cannot be acquired by vegetating in one little corner of the earth all one's lifetime." – Mark Twain
As I sit here at my parents' home in Minnesota, it's hard to imagine that just 2 days ago I was at the United Nations headquarters in Geneva. During the 3+ hour closing ceremony for the International Year of Sustainable Tourism, many high diplomats & honoraries took the stage, including a King. (King of Bulgaria, in case you're wondering!)
One speech was quite special, since it marked the end of an 8-year term. In his final speech as Secretary General of the UNWTO, Taleb Rifai opened with this quote from Mark Twain.
He went on to say, "Travel opens our eyes, our minds and our hearts. We become better people when we travel." Rifai views this time in history as the "Age of Travel" because it's a rapidly growing industry with more than 1.8 billion travelers each year.
He reminded the audience that with growth comes power, & with power comes great responsibility. In his words, "1.8 billion travelers can be 1.8 billion opportunities or 1.8 billion disasters."
It might sound a little dramatic, but he's right. Tourism can bring economic growth and better jobs. It can mean cultural exchange and the preservation of history. It can bring an increased awareness to global issues and an understanding for people different than ourselves.
But it can also mean pollution. It can mean the violation of human rights. Tourism can degrade and diminish cultures, and it can put communities in a cycle of dependency.
Are you part of the 1.8 billion travelers each year? If you are, YOU have a big responsibility. Which category do you want to fall into: An opportunity or a disaster?
I think most people want to travel in a way that brings more good into the world, but don't know where to start. I'll continue to share practical & actionable ways that you can travel more sustainably and be a part of the opportunity. #travelenjoyrespect
---
If you have been inspired to travel more sustainably, we have explain exactly what is sustainable tourism and practical steps on how to plan your sustainable trip.
Get our free ebook of 33 Ways to Travel More Responsibly, click the image above to go to a form to enter your name and email and we'll email it to you right away. Don't worry we promise not to spam you (we hate it as much as you do).
---
Interested in learning more about Responsible Travel?
We are passionate about traveling in a way that is ethical, sustainable and responsible. Visit our resources page on Responsible Tourism to learn more about how you can create a positive impact everywhere you travel! Or read some of our favorite articles on responsible travel below…
We want to hear from you!
How did you enjoy reading along my UNWTO trip? What sustainable tips did you learn? What surprised you? Plase share in the comments below.