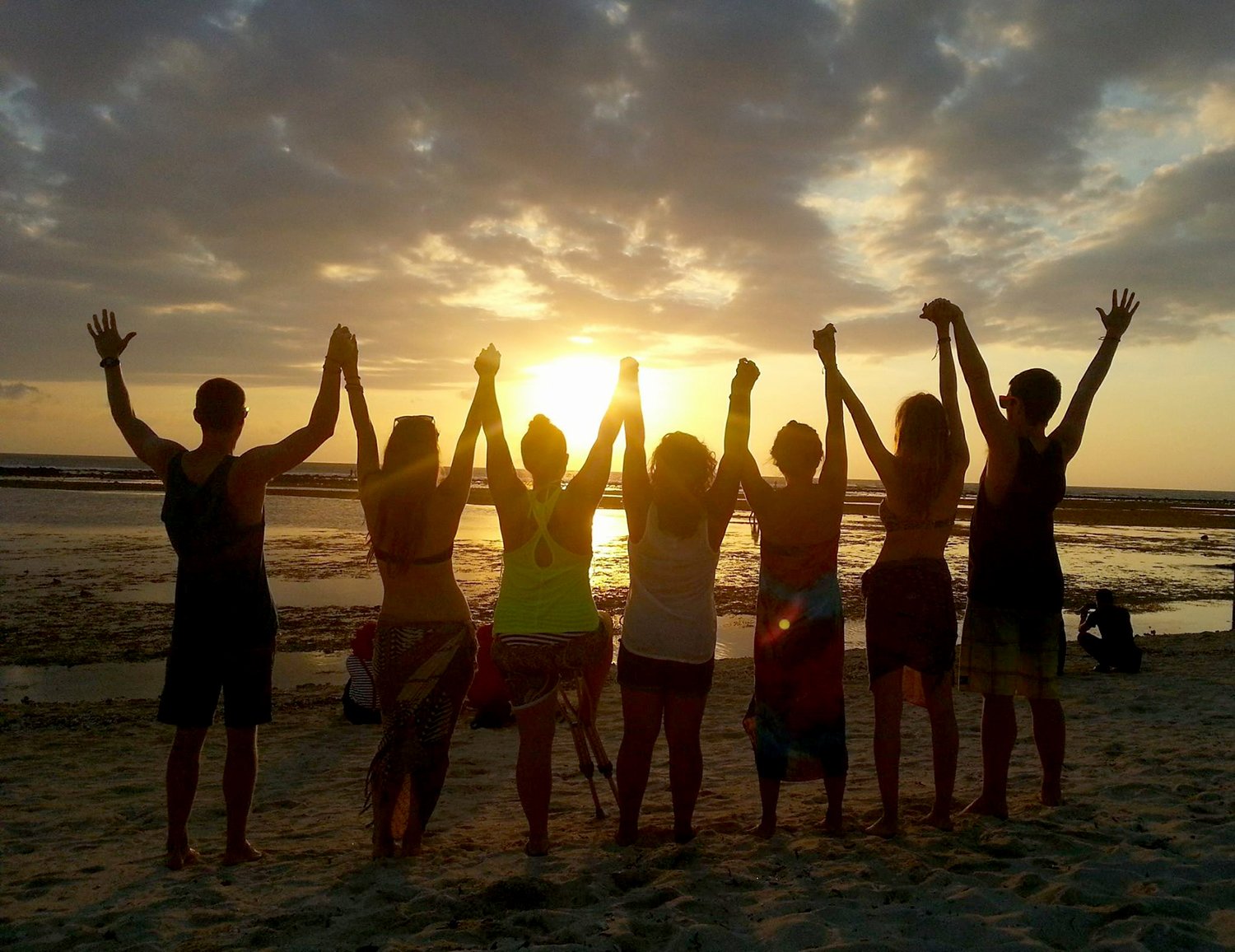 Shortly after getting married, we quit our jobs, packed up our apartment and moved to South Korea where we spent one year teaching English.
That year was better than we could have ever imagined and it truly changed the course of our lives.
We're going to walk you through the things that made living and teaching abroad easy and fun. Hopefully by the end of this article you'll want to apply for your TEFL certification and book your plane ticket.
1. Potential to make money (LOTS of money!)
Let's start with one of the top reasons people choose to teach English overseas… the MONEY, honey!
There are many countries around the world that are great places to teach English. However, depending on which country you choose, your earning potential can vary quite a bit.
We chose to teach English in South Korea for many reasons, one of which was the fact that we could save a lot of money. We have lots of student loans to pay back, so the ability to save money was a huge factor when choosing which country to call home for a bit.
It tuns out, Korea was a great choice! Between the 2 of us, we were able to put $44,000 USD into our savings account that helped fund our future travels and allowed us the financial freedom to focus our time on growing this website.
2. Make lifelong friends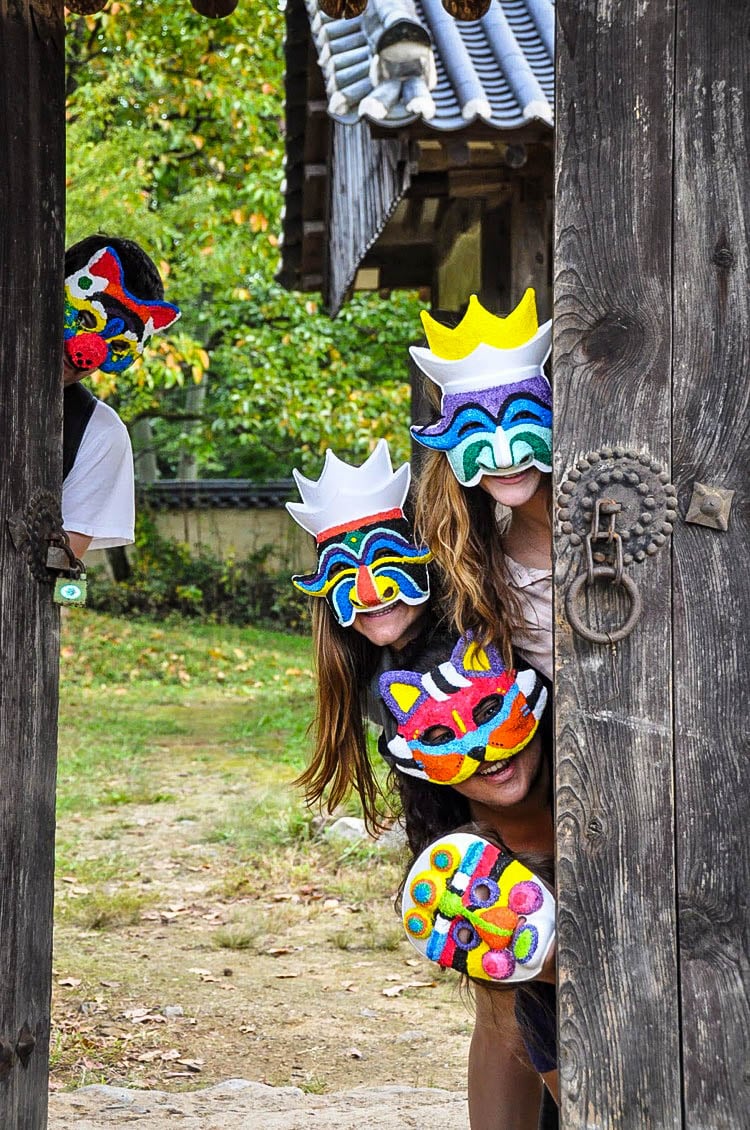 While teaching English in South Korea, we met people from all over the world who had similar interests and values. We traveled together, learned together and went through the same new experiences together. You navigate life overseas together which bonds you on a completely different level.
Another reason we were excited to teach in South Korea is the strong expat community. With nearly tons of native English teachers in most towns, you don't have to go far to find another Waygook, or foreigner. Sometimes living in a different country can feel lonely, so this community was so nice to have.
Outside of classroom hours, there were all sorts of clubs and activities you could delve into. There are sports leagues like Gaelic Football and Ultimate Frisbee, and there are Bible study groups, crafting meet-ups, hiking clubs, and plenty of foreigner bars to go to. 
Some of the people we consider our best friends are people we met while teaching in Korea.
---
FREE E-BOOK ON WHAT IT'S REALLY LIKE TEACHING ENGLISH
If you're considering teaching overseas, you MUST read this. Most bloggers and TEFL providers don't like talk about these 13 things, because they're not fun to hear. 
But taking the leap to teach abroad is a big, life-altering decision, and we think it's important to know exactly what you're getting into. The good, the bad, the UGLY. All of it. 
---
3. Immerse in a different culture
We were able to completely immerse ourselves in another culture in a way we couldn't by just traveling.
We experienced holidays in South Korea, learned about the country's history, and ate all types of Korean food. We even made friends with locals and were invited into their homes. We ate lunch at our schools every day and conversed with our Korean colleagues.
And there were the boring things too, like setting up a bank account and finding a place we liked to get haircuts. We became "locals" at the neighborhood restaurants and had our own running route that went past the same group of elderly men who hung out in the same park each afternoon. 
These are things you can only experience when living in a country, and it's a pretty unique feeling to navigate living in a place so far from home.
4. Travel to new places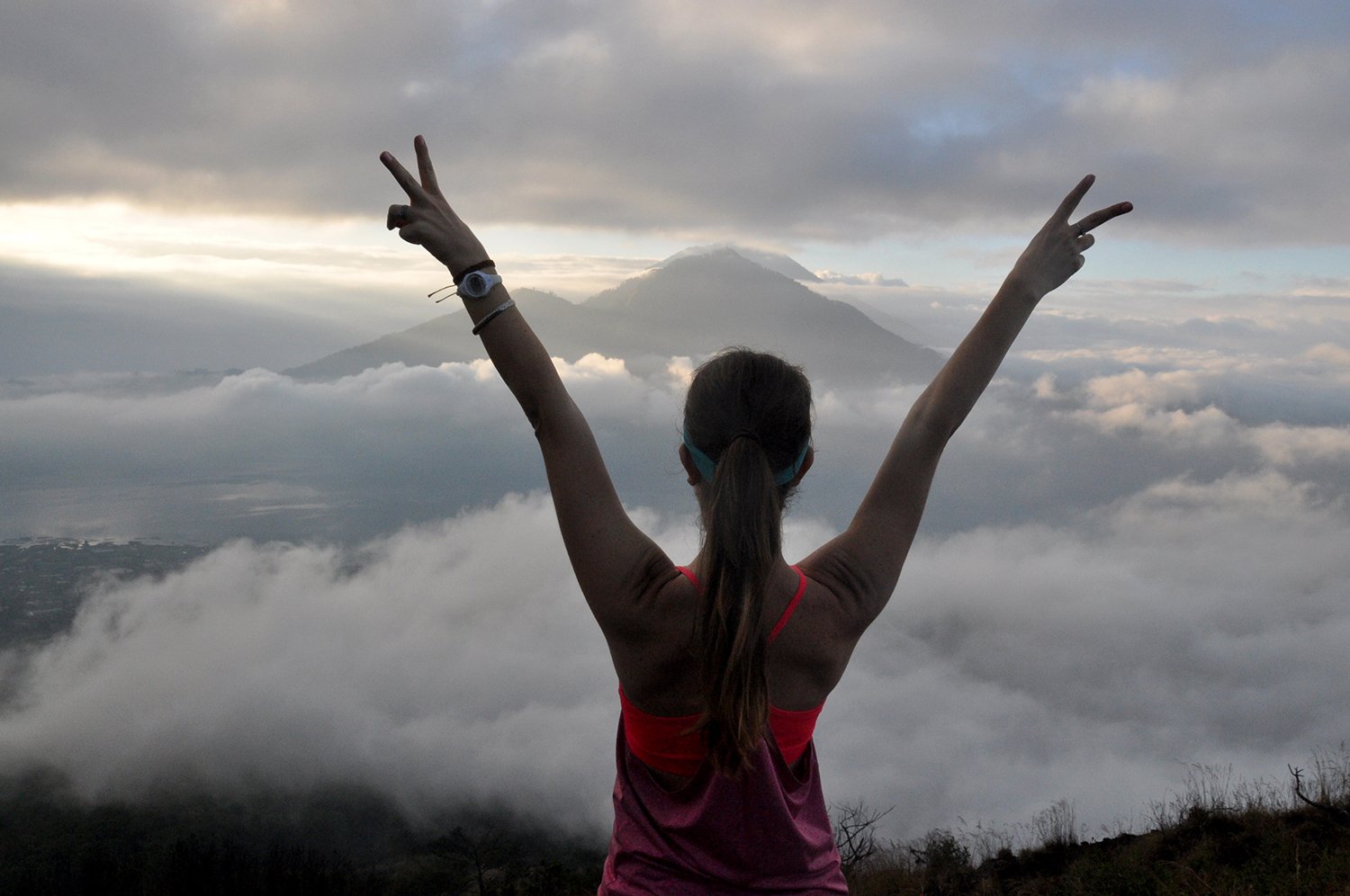 During our year of teaching, we were able to travel all around South Korea. It is a relatively small country, so we took weekend trips and visited friends we had met at orientation. 
And during our school holidays we traveled a bit further. We spent our winter break traveling around the Philippines. We visited Japan during the Lunar New Year, and went to Indonesia with a group of friends during summer break.
When choosing which country you'd like to live in, it's wise to pick a place that is in a region you're excited about exploring.
5. Develop professionally
No matter what career field you choose to pursue after teaching abroad, you will learn valuable skills like independence, problem solving, flexibility and the ability to navigate unfamiliar territory. Plus, many employers will appreciate the fact that you have international work experience. 
Teaching English abroad can be a great addition to a resume and will give you some really interesting talking points for interviews in just about any career path. You will most likely need a TEFL certification before you head overseas, but that is yet one more thing that you can add to your resume. 
6. Learn a new language
How much you learn of your host country's language is entirely up to how much of a priority you make it and how much effort you put in.
While our goal was never to be fluent, we learned quite a bit. We learned how to read Korean and were able to communicate basic needs like ordering food and giving directions.
7. Easy and rewarding job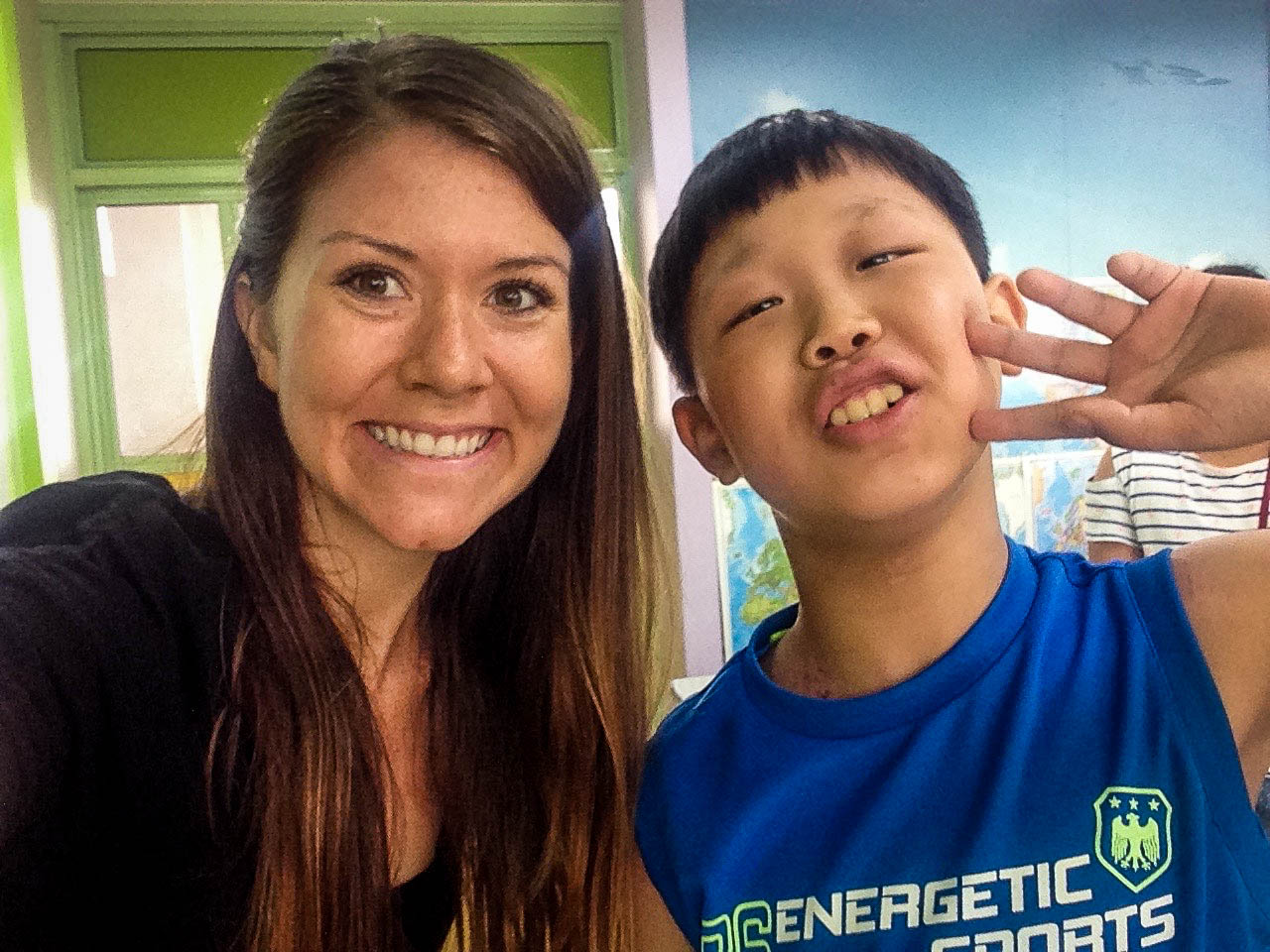 As a former high school English teacher in the United States, I have the utmost respect for teachers. And I know just how difficult and time-consuming a job it can be. 
But teaching English abroad is different. Entirely different, in fact. 
As a Native English teacher, you will most likely have a local co-teacher in your room. Depending on your situation, the planning will be split in some way. And even if you have to plan it all yourself, there are some amazing resources online that make it super easy to whip up a kickass lesson (Waygook.org saved my life!).


Once you get the hang of teaching, you truly won't need to spend much time planning or grading. And I say this as someone who used to spend hours and hours (and HOURS!) outside of school grading and planning when I was a teacher in the United States.
There are stressful things about living overseas, but rarely is the job itself something that will stress you out. Instead, you will likely be the "fun" teacher and you can watch students improve their English skills, which is pretty awesome.
I'm not saying there aren't frustrating parts of the job, because there truly are, but the job itself is not difficult or stressful once you get a few weeks under your belt.
8. Make memories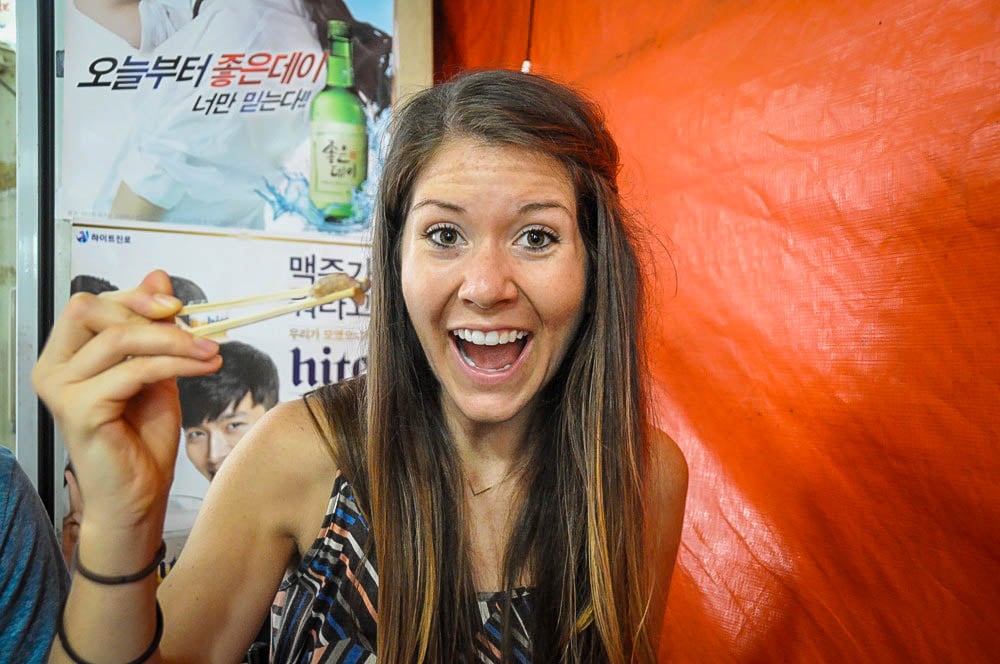 There are so many memories we have from this experience that we will cherish for a lifetime. Ben played on a volleyball league with his Korean colleagues, and I was invited to one of my co-teachers' weddings.
We went camping in a National Park with a group of friends and after a long hike, a kind Korean woman shuttled us all back to our campsite in two trips because she could tell we were too tired to walk.
We made friends with the owner of the convenience store below our apartment with whom we communicated in hand gestures and broken Korean. (She probably thought we bought too much ice cream, which we did!)
We went to Korean baseball games, which are a totally different experience than those in America. We hiked mountains, went to festivals, partied in Seoul, and ate the most delicious Korean food.
We could go on and on and on… Our year in South Korea was packed full of so many memorable moments, we can't possibly write them all down.
9. Grow as a person
We can't even begin to describe how much our year in Korea changed us. We learned so much about ourselves and grew stronger as a couple. A whole new world was opened to us, and we discovered some of our biggest dreams during that year. There were difficult moments and we missed out on big things at home, but we wouldn't trade our experience for anything.
10. Discover your passions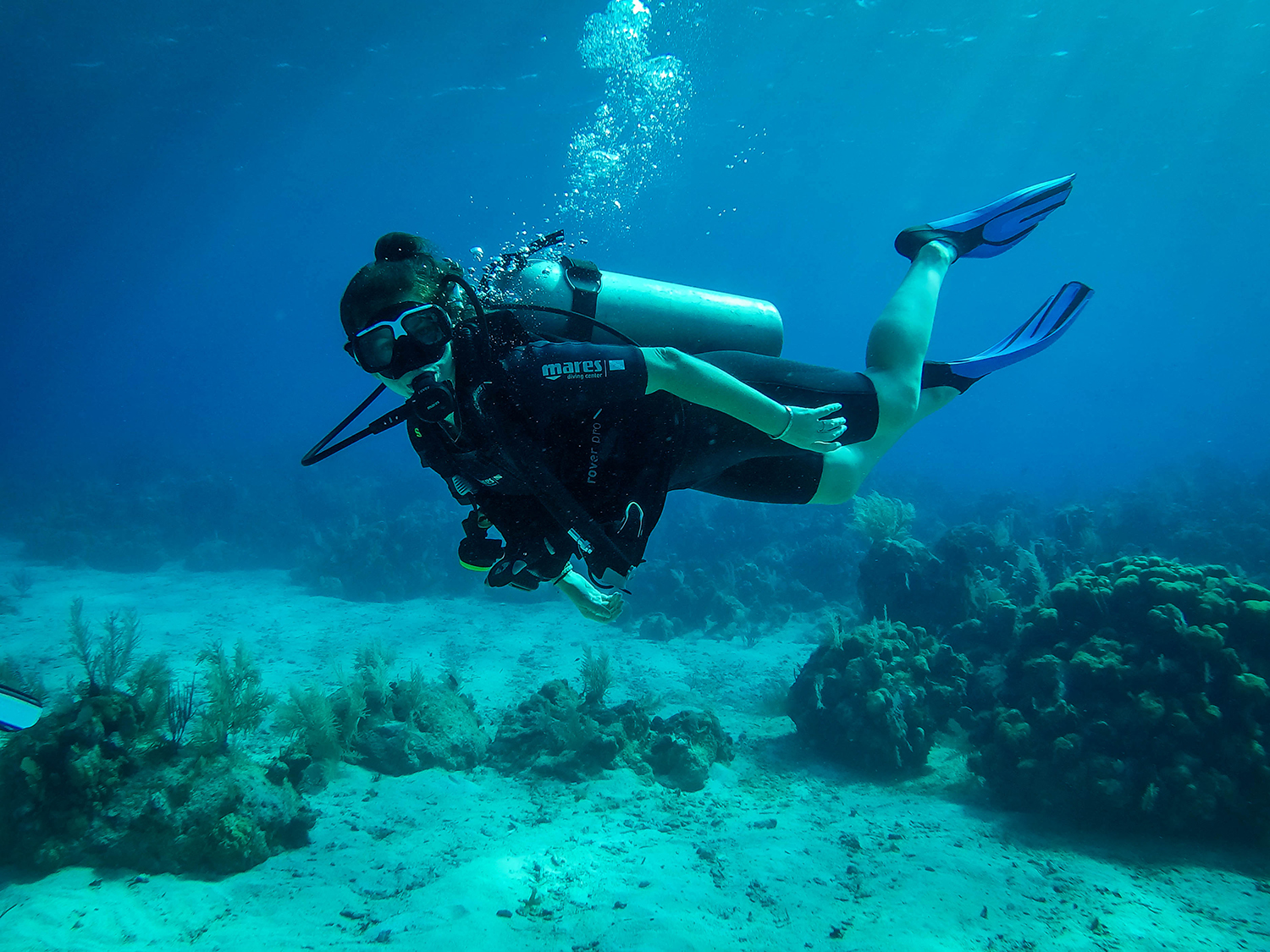 Sometimes you need to get away from the distractions of your normal life to discover exactly who you are and what makes you tick.
And while teaching abroad, you'll have the opportunity to try new things that you may never discover otherwise.
Go scuba diving, learn to cook, join a hiking club, read all the books on your list, learn a new language. Go ahead and try them all.
You might just discover a piece of you that has yet to be awakened!
11. Have an adventure of a lifetime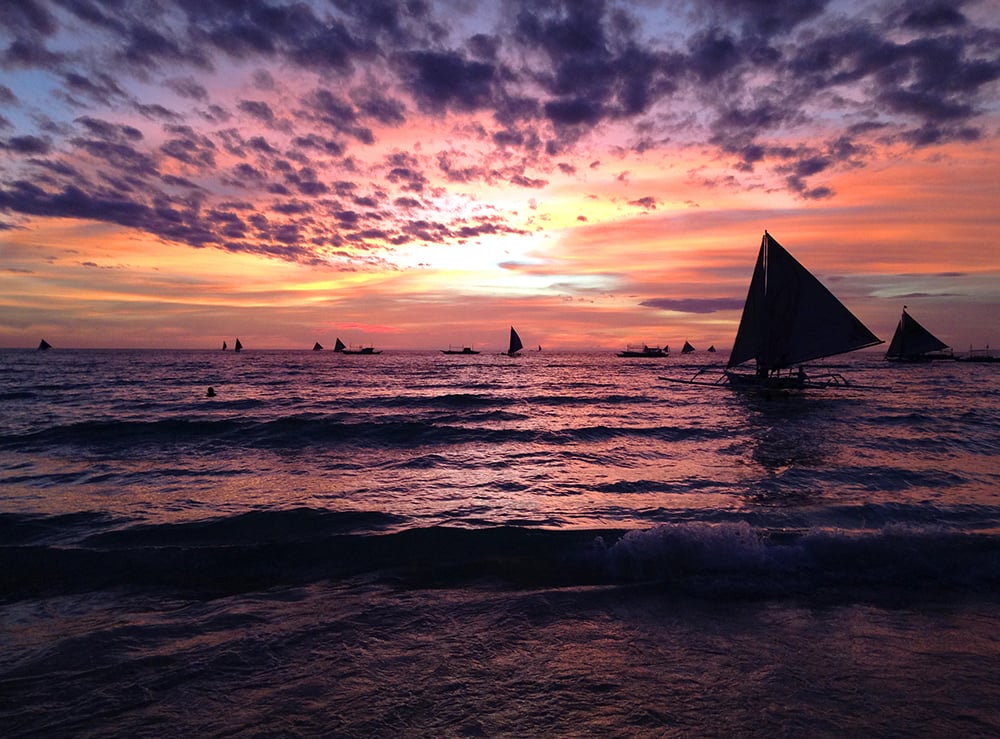 Honestly, we liked our 9-to-5 jobs back in the U.S. and were surrounded by our amazing family and friends. We did fun things on the weekends and lived in a really cool neighborhood.
But we were looking for a bit of a change. We figured if we didn't do something soon, we would probably never leave home for longer than a 2-week vacation. We were just craving something "different". An adventure.
Teaching English in a country we knew little about sounded like one of the biggest adventures we could take together. So we decided to just go for it. We signed up for our TEFL course. We got fingerprinted and applied for teaching jobs. We bought our flight.
It was just about as simple as that. And you can do it too.
---
Are you interested in teaching English abroad
Teaching English in South Korea was one of the best decisions we've ever made. Be sure to check out our Teaching English Abroad homepage for resources on everything you need to know from how to get started to moving abroad. Or you can read some of our favorite articles about teaching English below.
Did you like the article? Share it on Pinterest!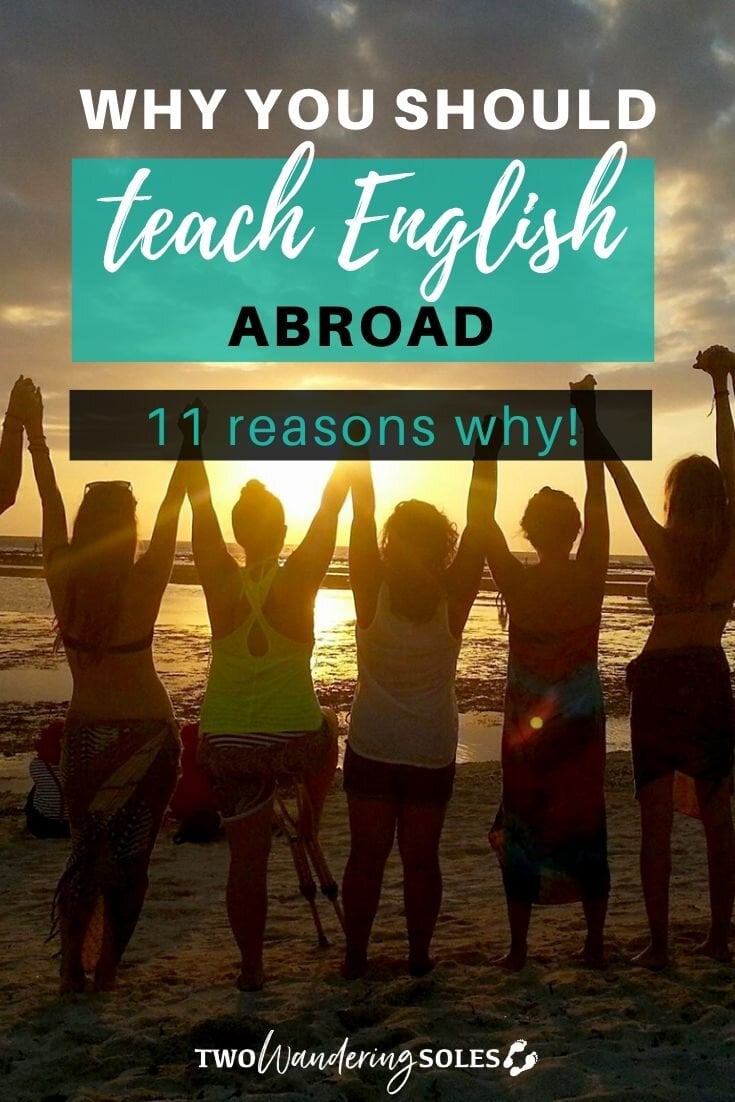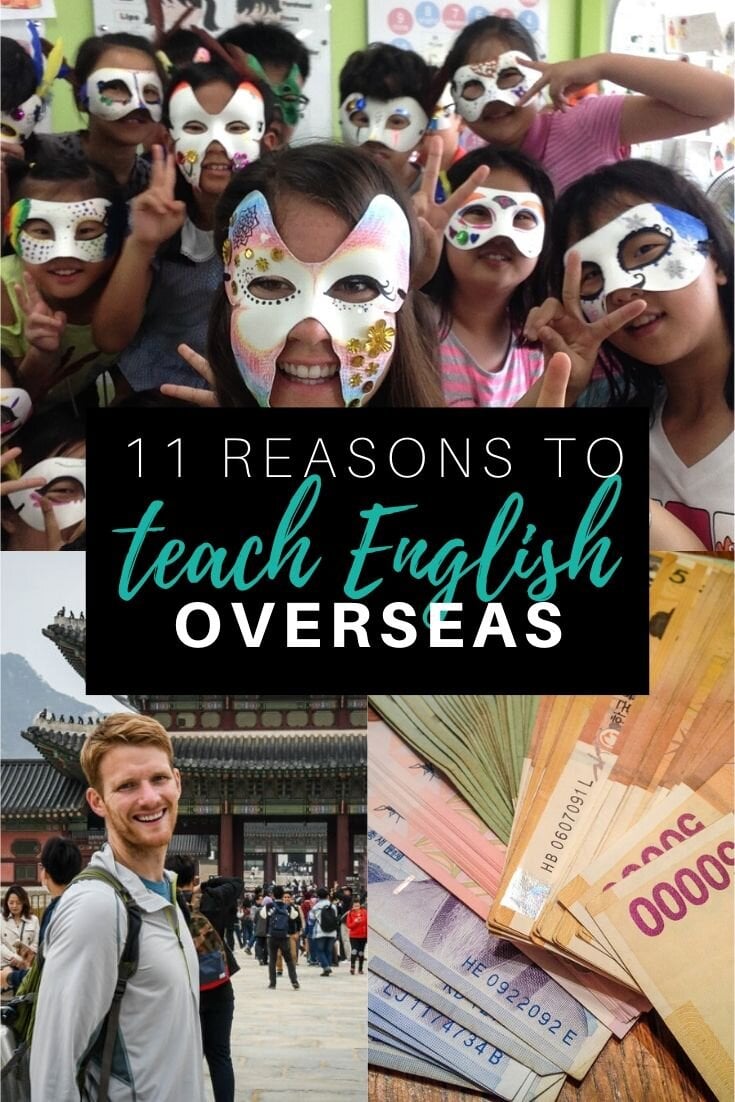 We want to hear from you!
Is teaching English abroad something that interests you? What questions do you still have? Have you taught English overseas? What were your reasons for teaching?
We do our best to answer all your questions, so go ahead and comment away!