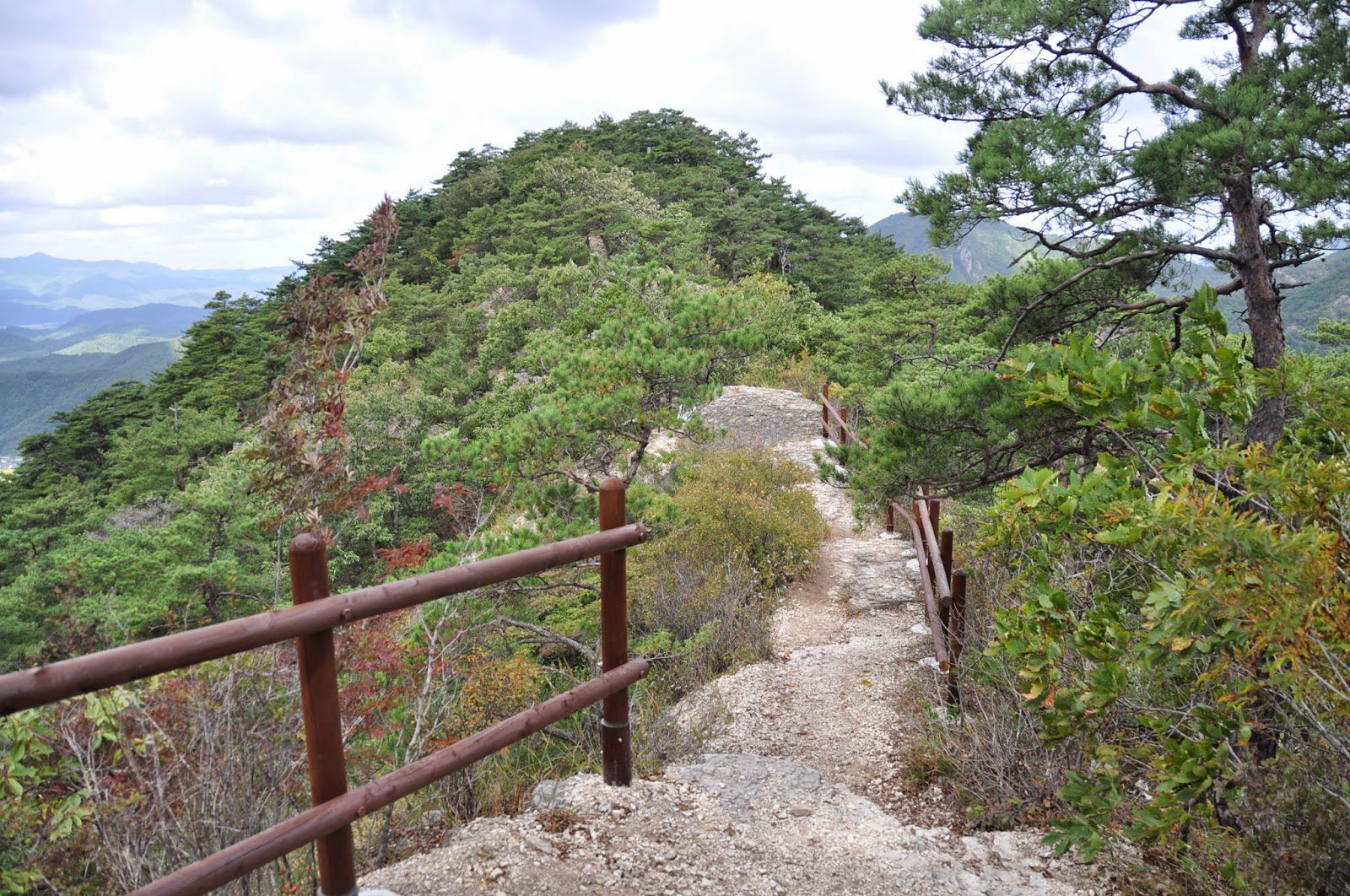 We've been extremely lucky to find a group of friends here in Korea that has become our "family" away from home. I suppose it's no coincidence that we are all from the same corner of the world – three of us hail from the Midwest, and four are from Canada.
The seven of us have a lot in common – one of those things being a love for camping. It wasn't long after meeting, that we vowed to take a camping trip together in the fall.
Knowing all the logistics that go into planning a camping trip at home, I was impressed that we actually made it happen in a foreign country.
You see, we didn't even have a comforter in our apartment until just last week, so getting our hands on camping equipment was no small feat.
Had it not been for the nice couple who lent us their two tents, sleeping bags, coolers, and camp stove, we likely wouldn't have had a shelter over our head or hot food to eat.
Camping in Korea
Our camping adventure started off on the rocky side. After missing a bus and having another once cancelled on us last minute, what should have been a four-hour trip turned into six.
We finally connected with the rest of our group, and after learning that the campground we were planning on staying at was full, we made our way to a lesser-known campground.
After yet another bus ride, we were dropped off on the side of a road, and realized this was not a campground after all. It was more or less a parking lot next to the highway. Not exactly a site encircled by towering pines, complete with a picnic table like you'd find at home.
We observed the Koreans around us setting up their tents under even bigger tents.
Interesting camping philosophy.
We meandered through the quasi parking lot, until we found a secluded little patch of weeds and rocks to set up camp on. Not exactly the most comfortable, but at least we didn't have a neighbor for about 50 meters.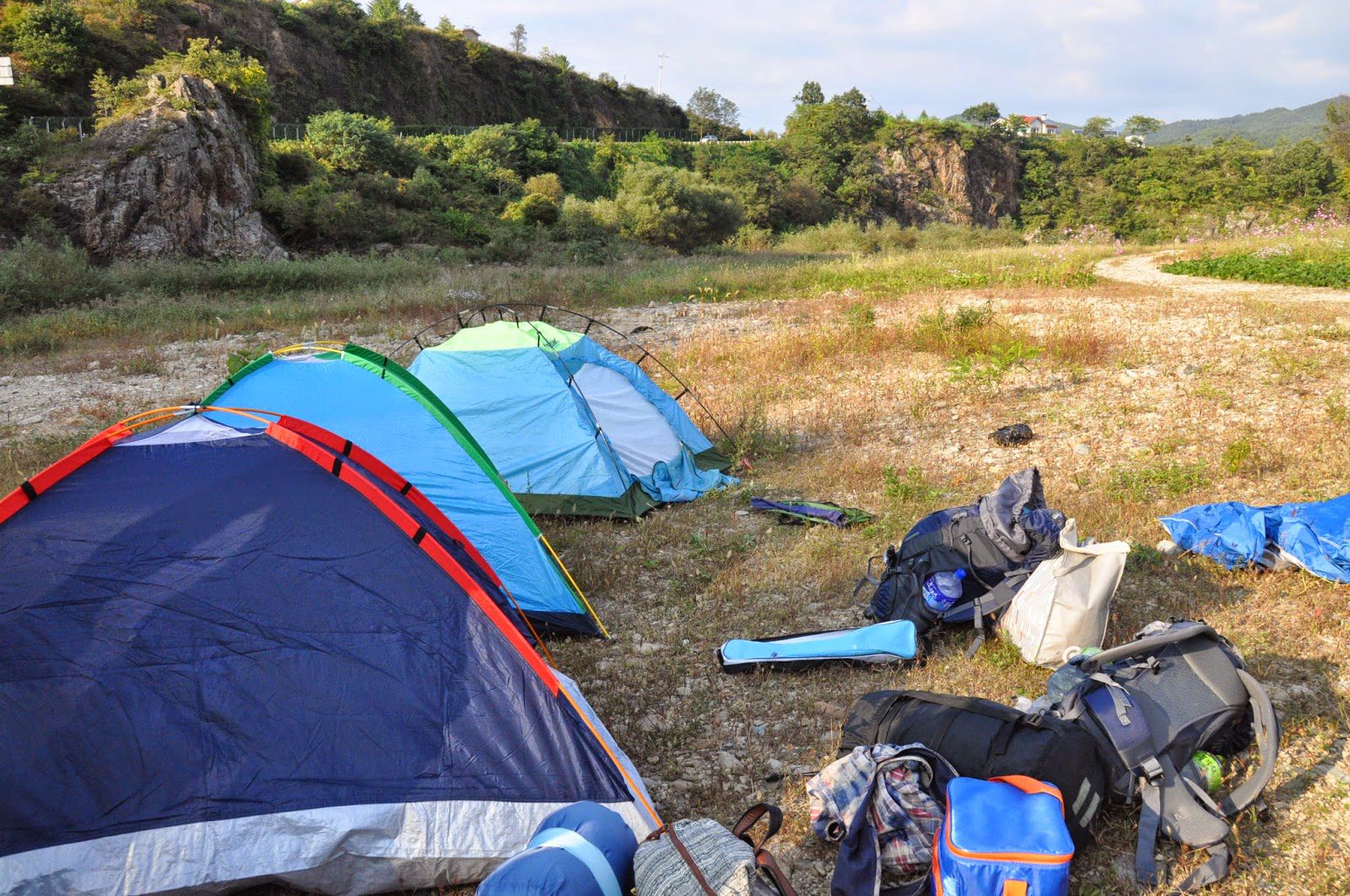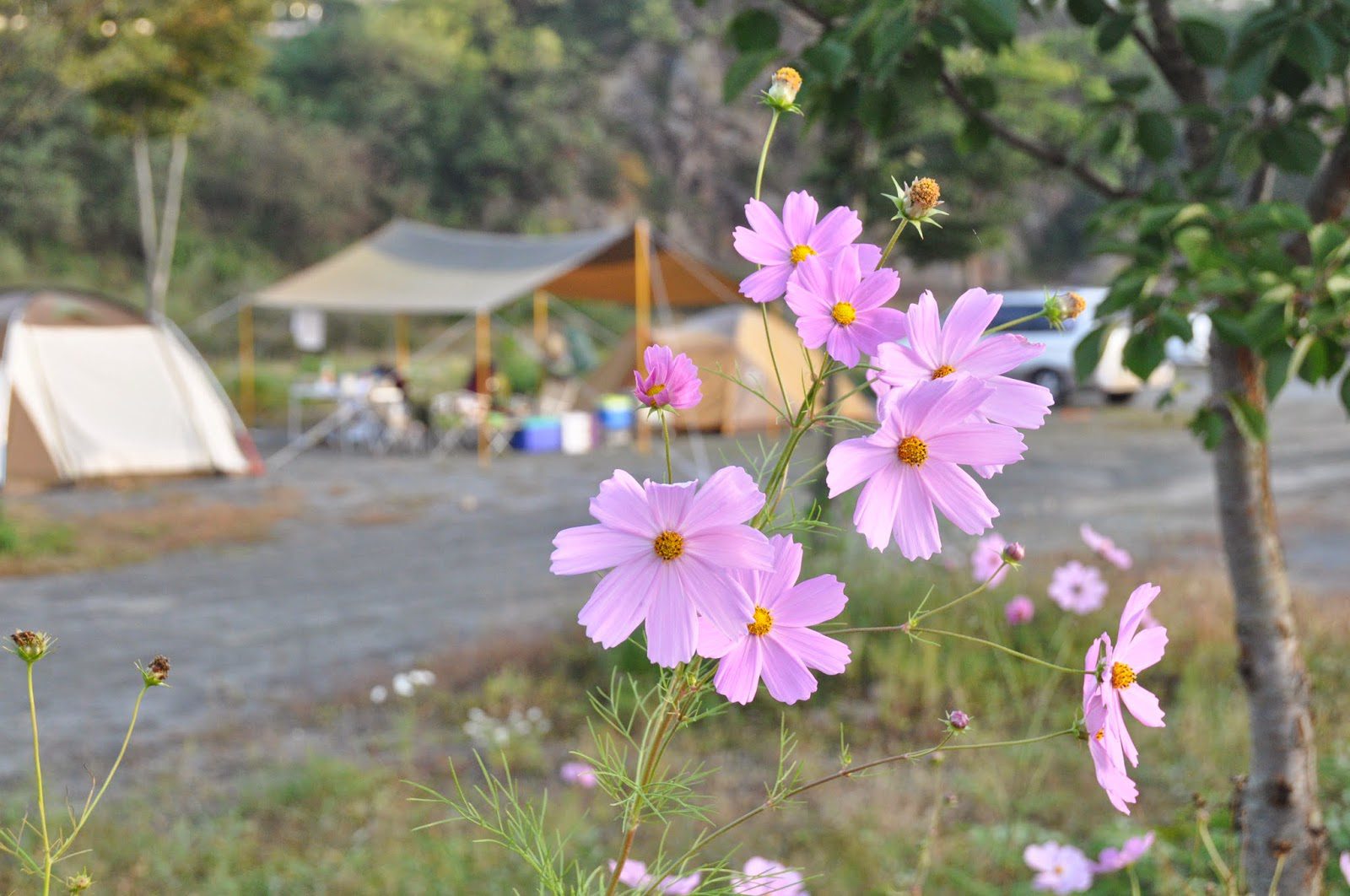 We didn't let the fact that our makeshift campsite didn't have a fire pit stop us from building a campfire. We gathered large rocks and built our own. We had no firewood, but even that didn't stop us. We used wooden chopsticks for kindling and broke down an old crate we found in a garbage pile.
Talk about being resourceful.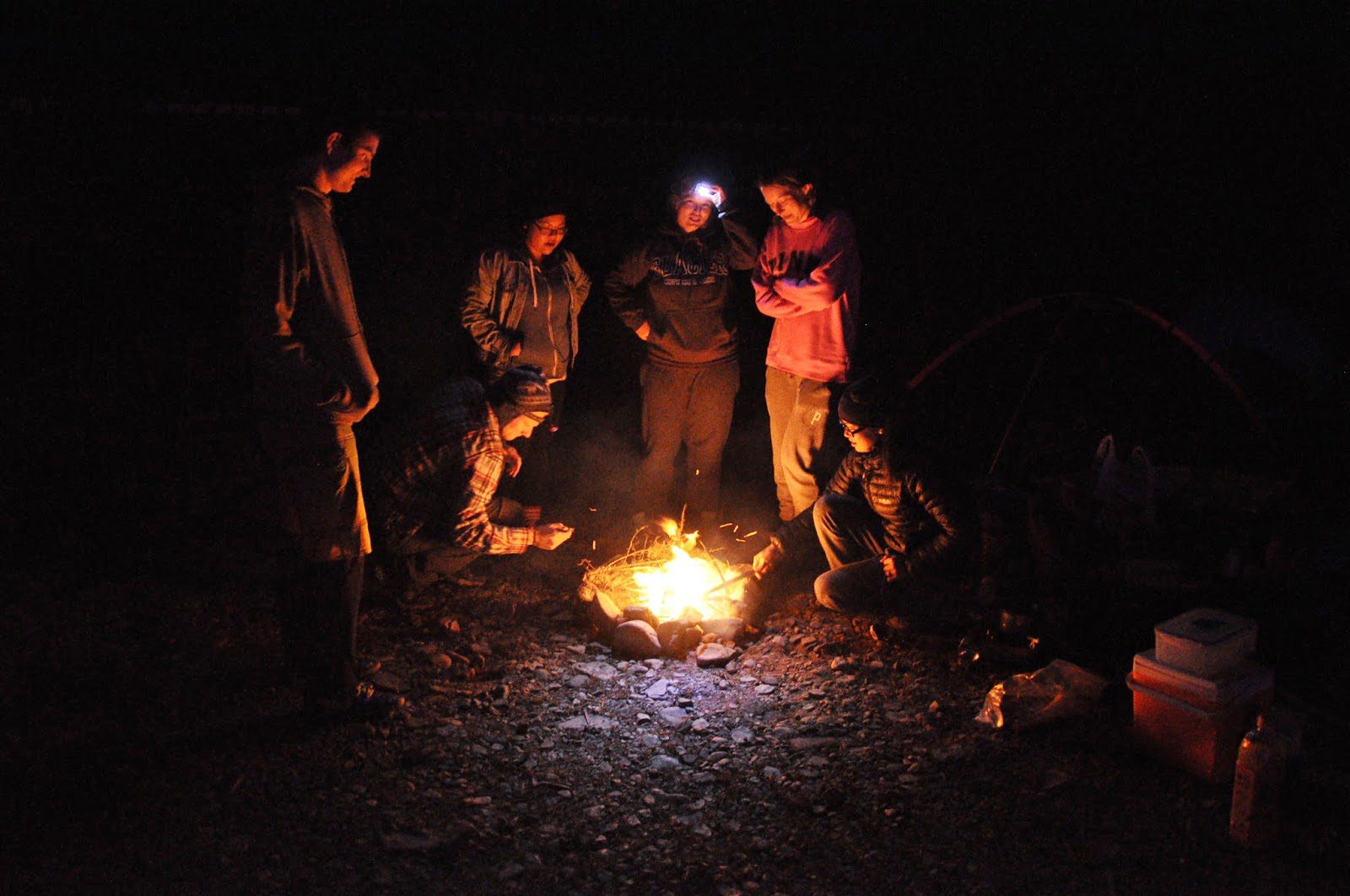 I'm always in awe of campfires. The crackling, the smell, the hypnotizing flames. As one of our group members wisely pointed out, no two campfires are the same. Yet is is strange how familiar they are. Campfires in Korea are just like campfires at home, after all.
That night, all seven of us squished into three 2-person tents, and attempted to sleep on the gravelly ground until morning arrived.
After waking up early to the crisp fall air, we headed to the bus stop to catch a ride to the nearby national park. We chased down three buses before realizing we were not at a bus stop at all.
Juwangsan National Park
We did eventually make it to Juwangsan National Park and began our 9 hour hike through forests, up craggy cliffs, alongside gurgling streams, and past stunning waterfalls. We stopped at many viewpoints along the way to take in the views of the valley, sprinkled with fall colors, below.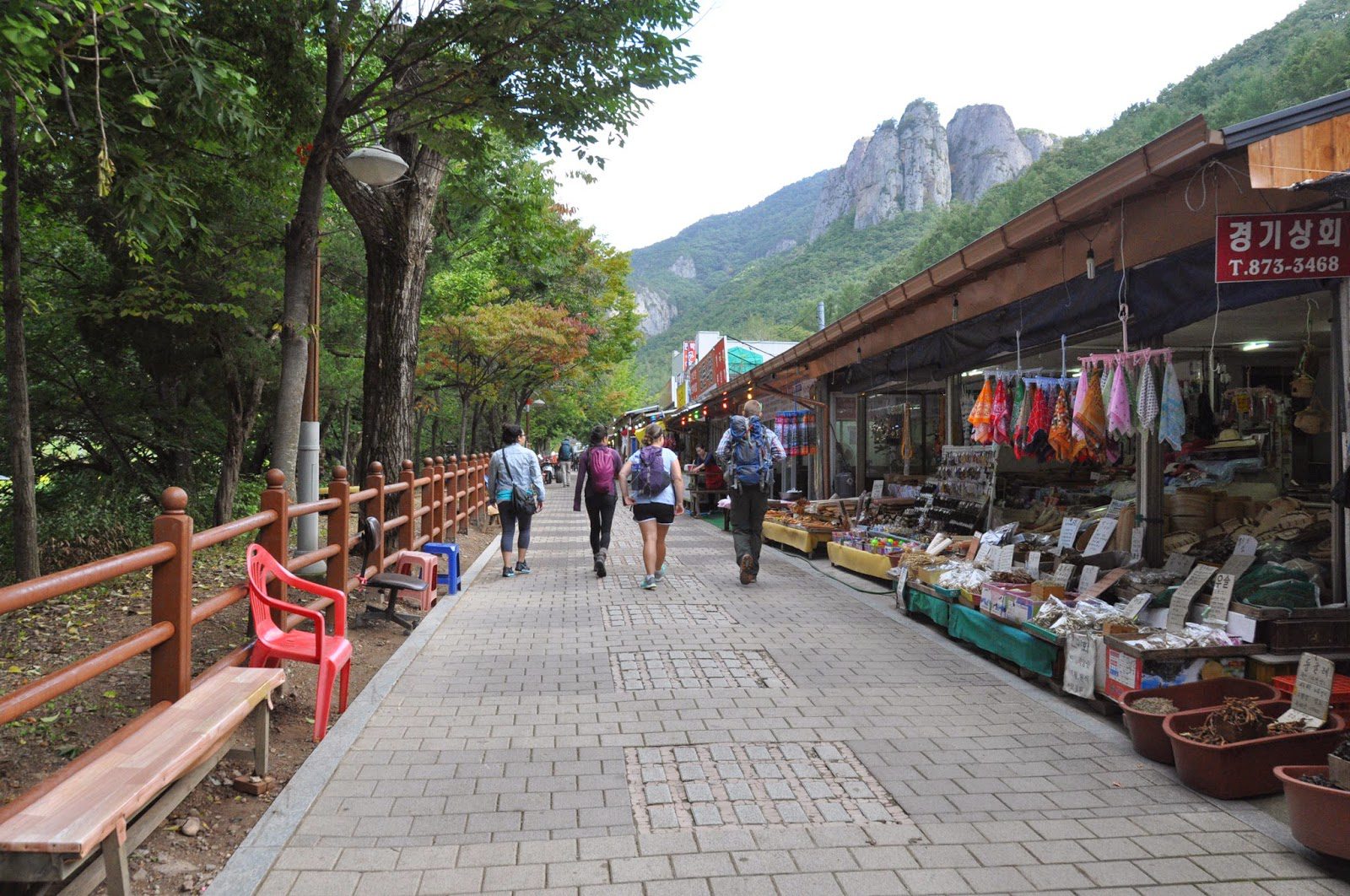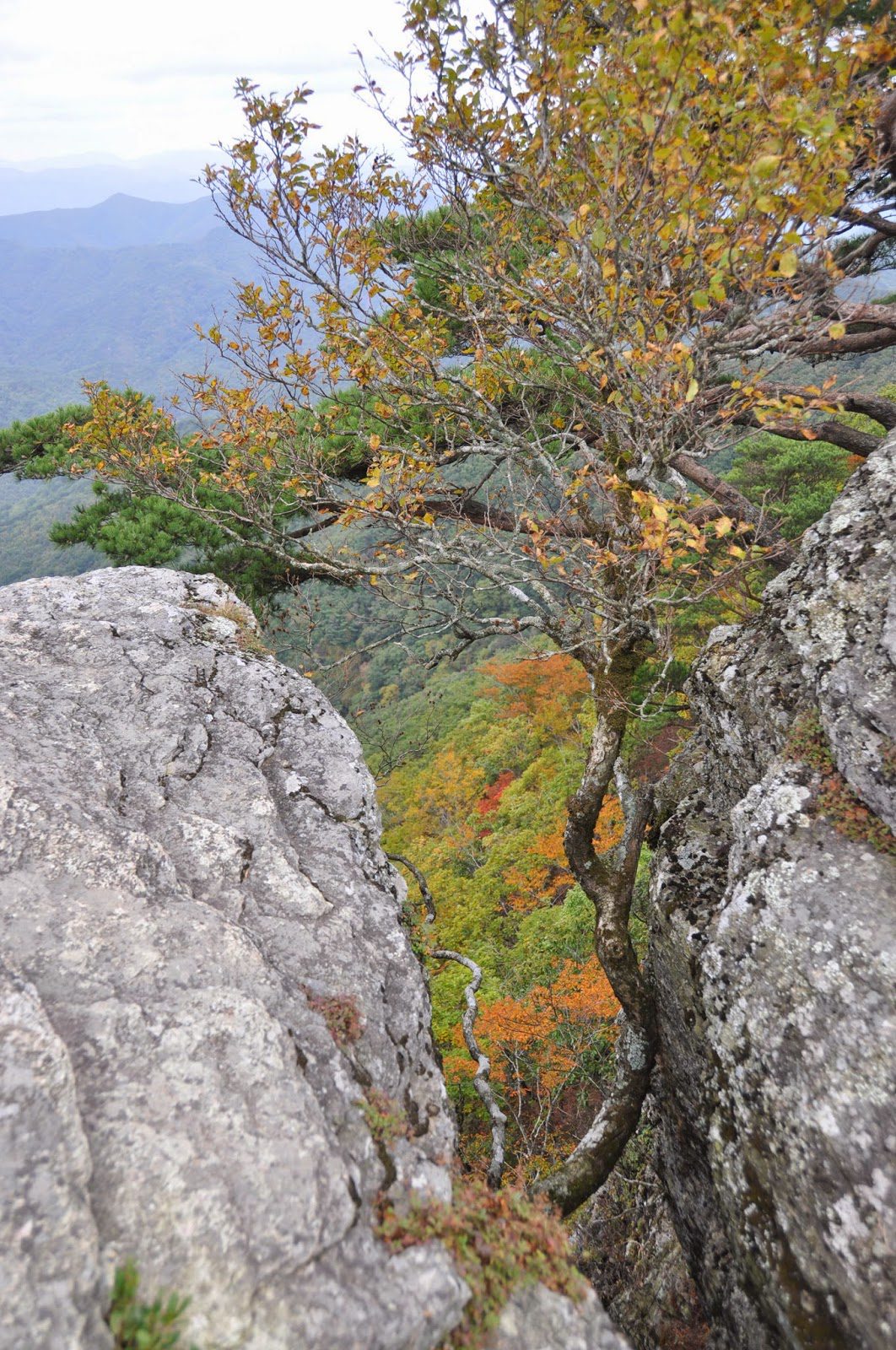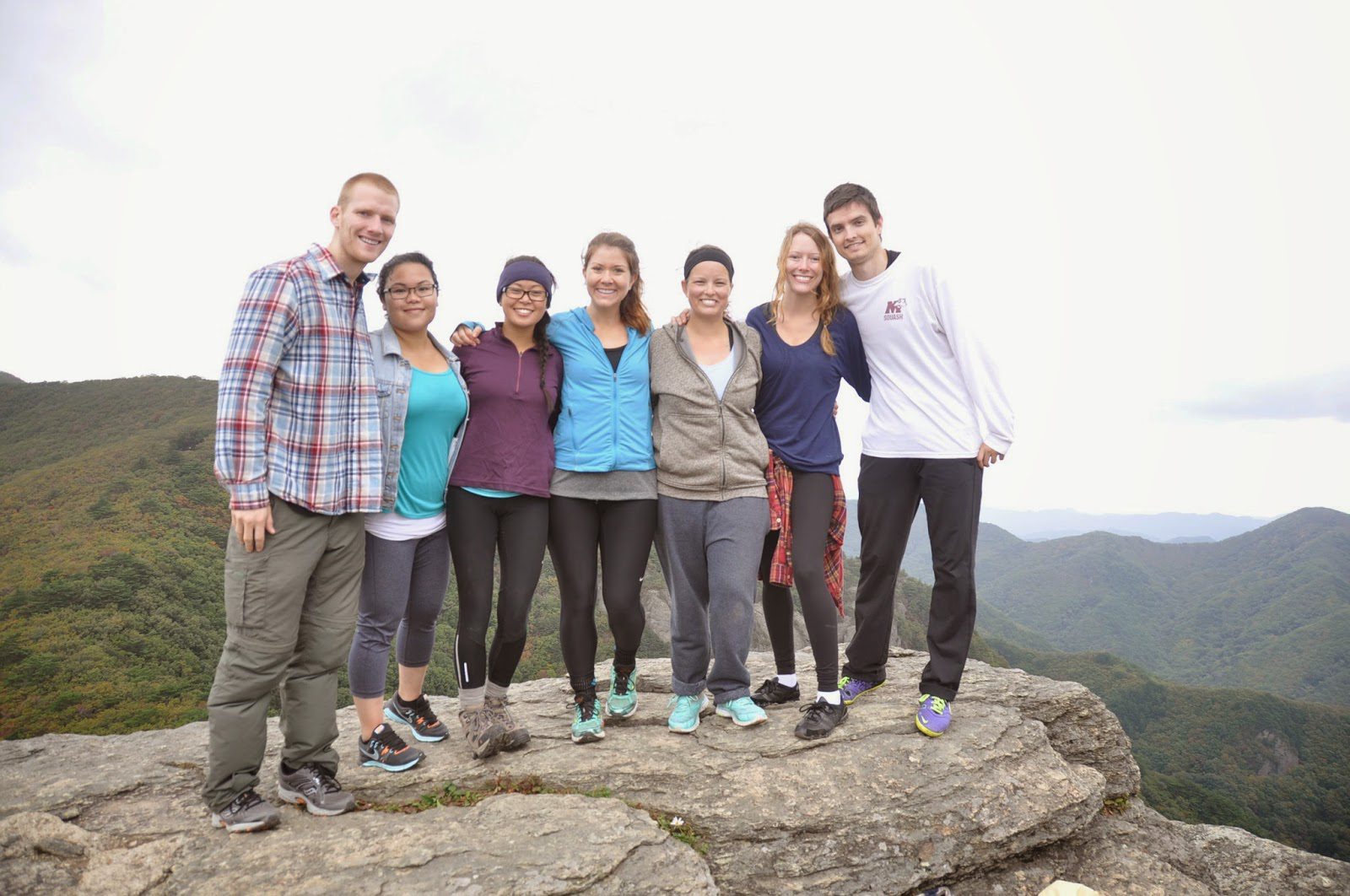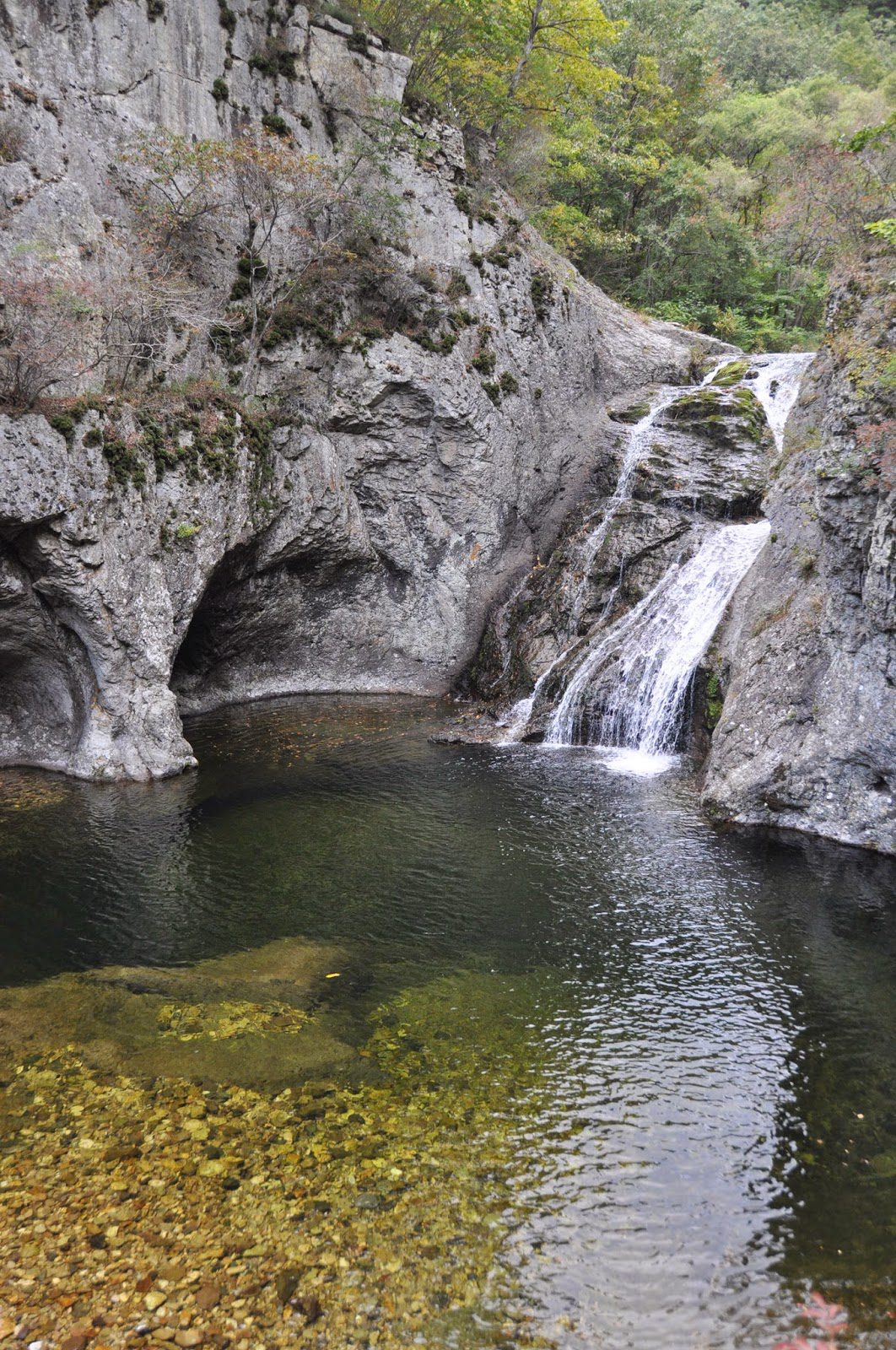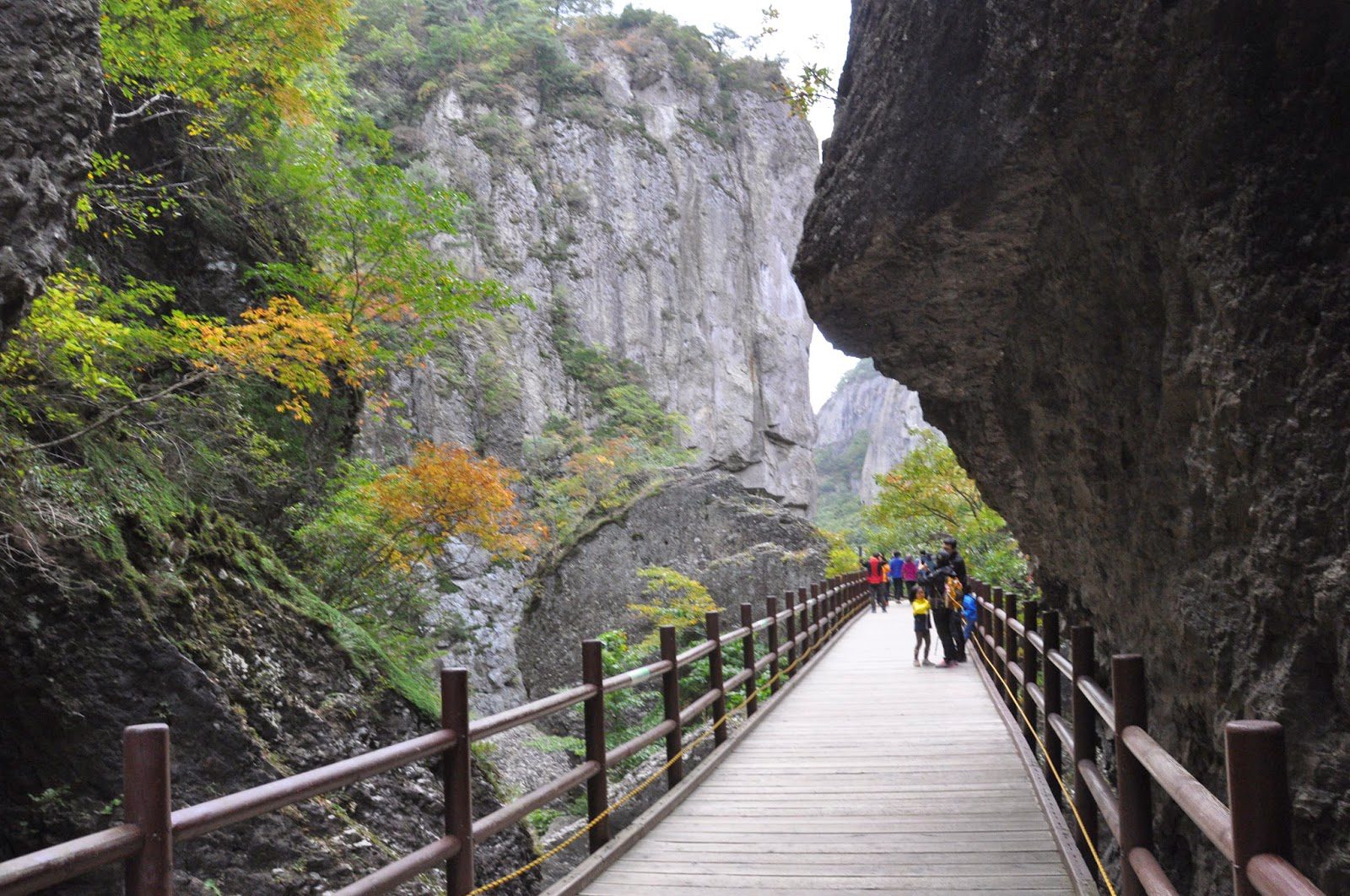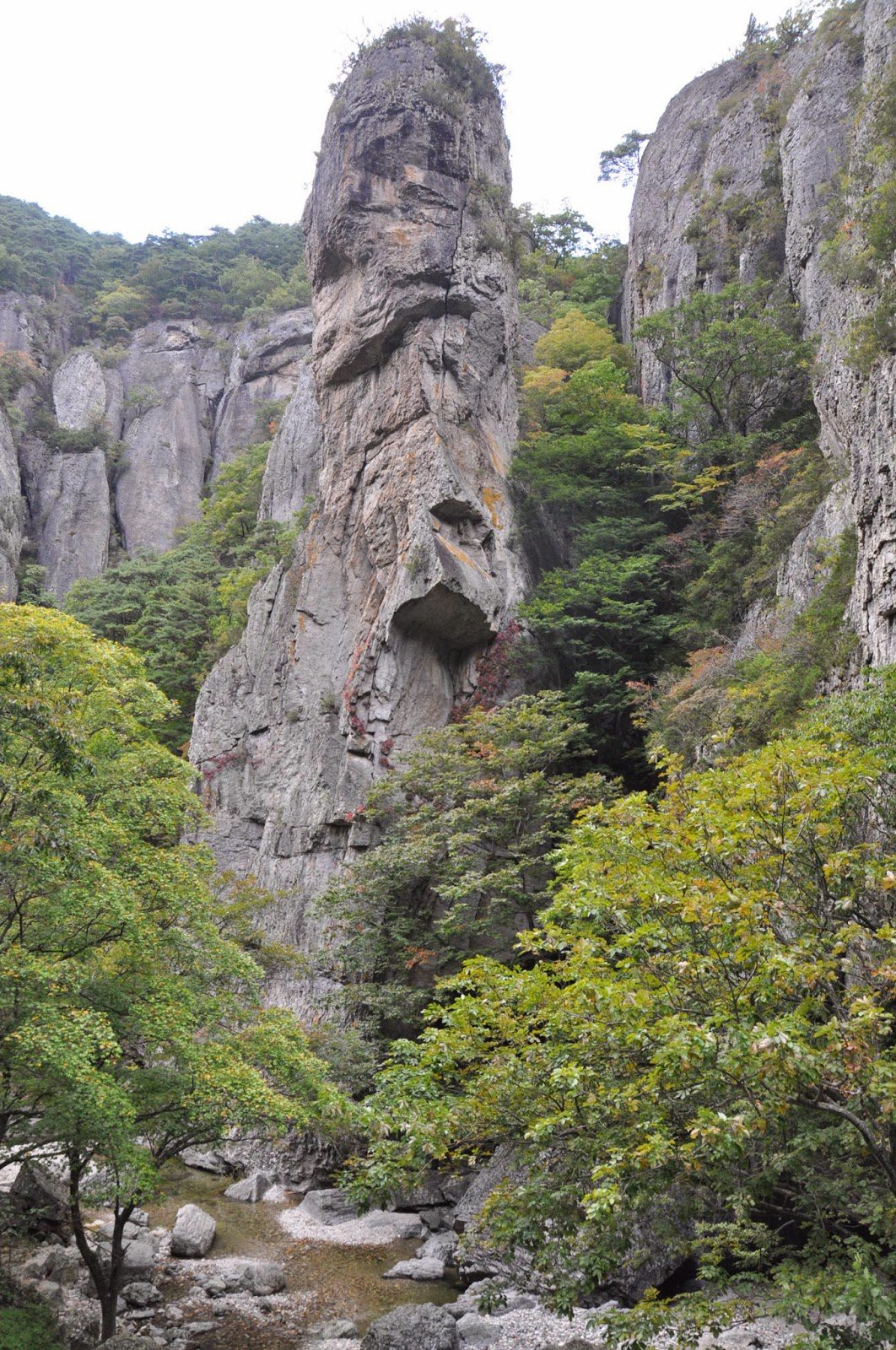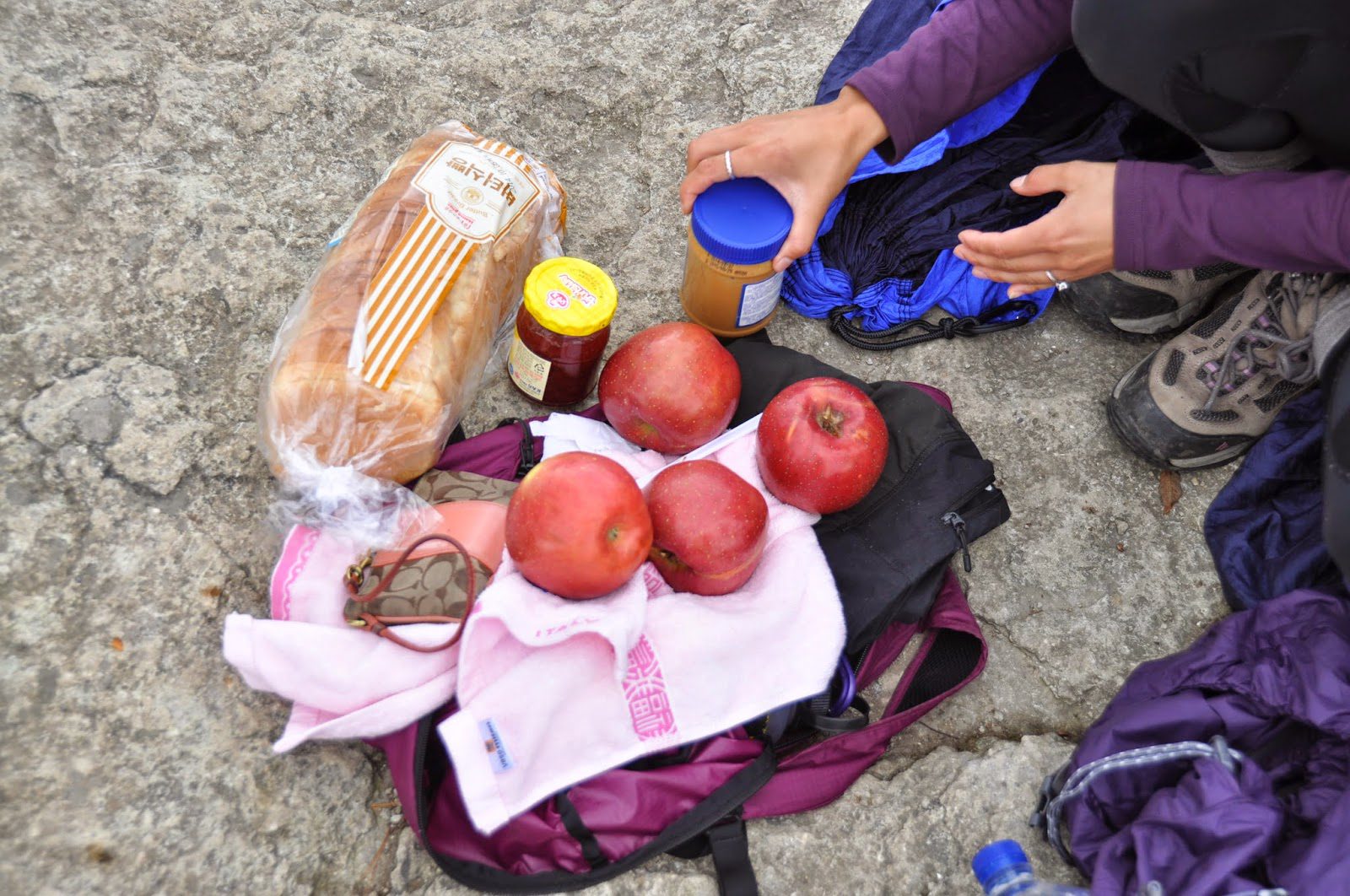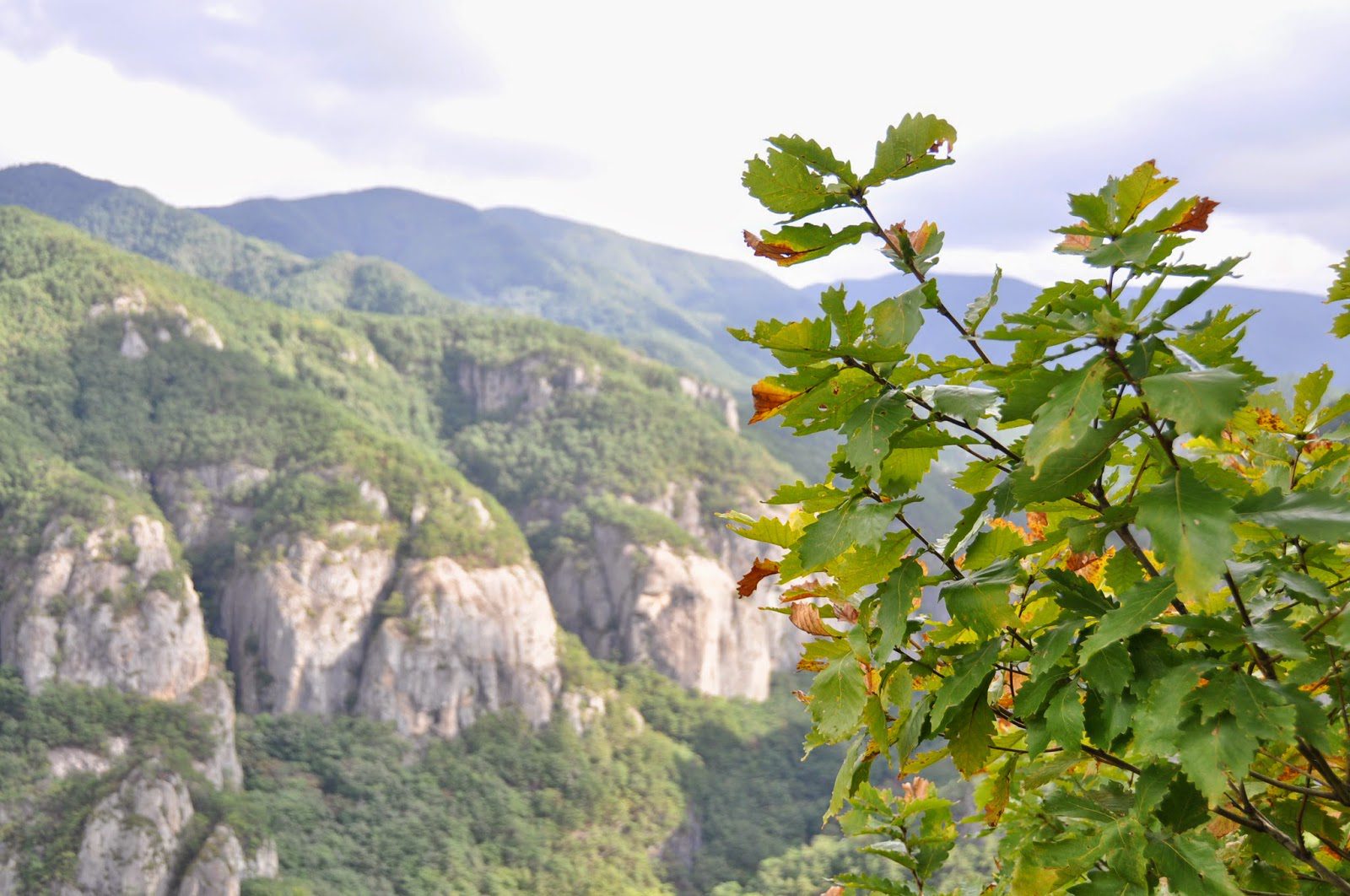 Just as dusk was approaching, we dragged our exhausted bodies onto a bus and headed back to our "campsite". We built yet another fire and passed out in our rocky beds shortly after nightfall.
Stranded in the Park
The next morning, we took a bus to the famous Jusanji pond –  best known for being featured in a Korean movie titled Spring, Summer, Fall, Winter… and Spring – creative name, huh?
After seeing beautiful photographs plastered all over town of this lake – fall leaves reflected in the mirror-like water – we were expecting a lot.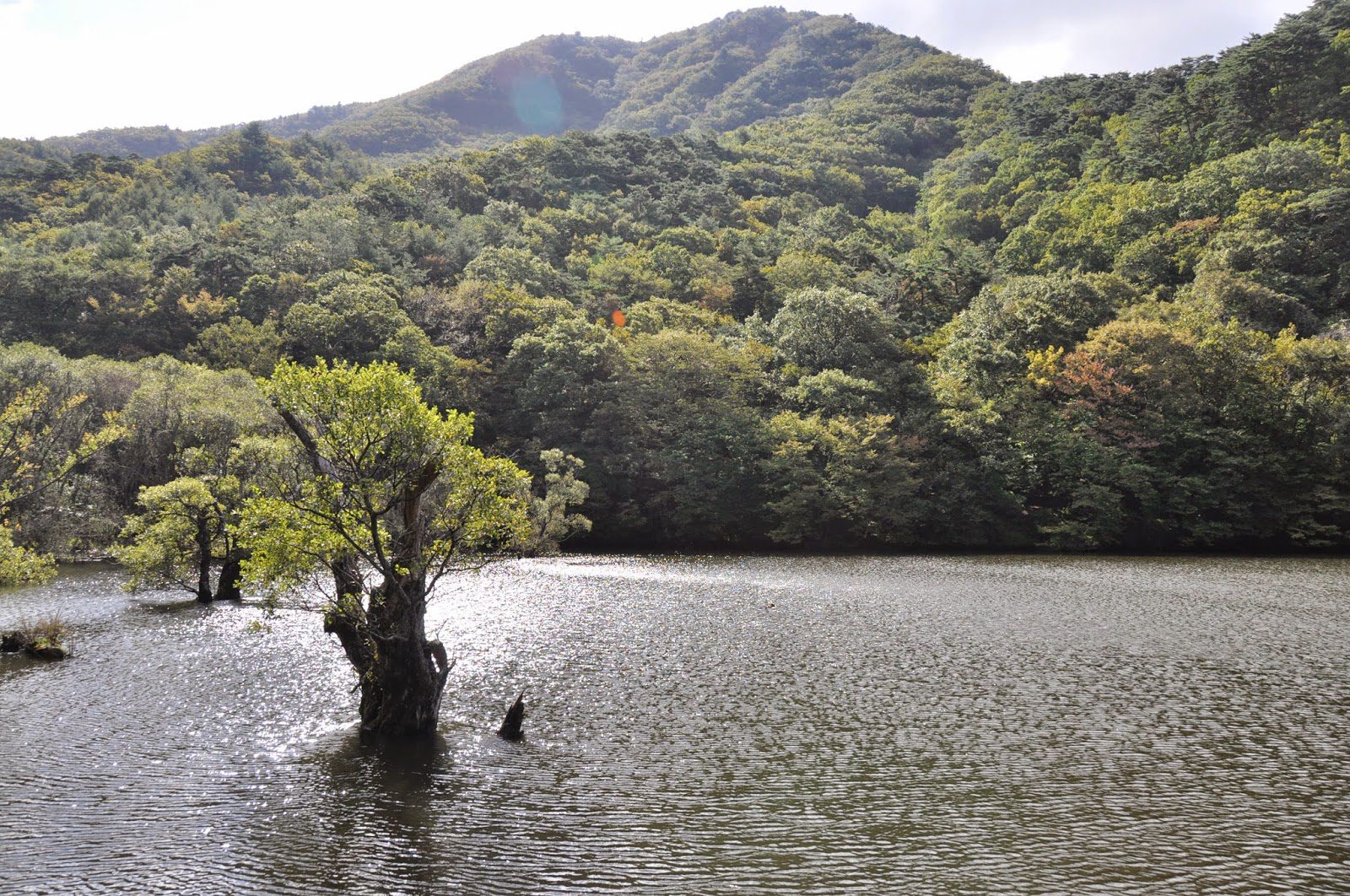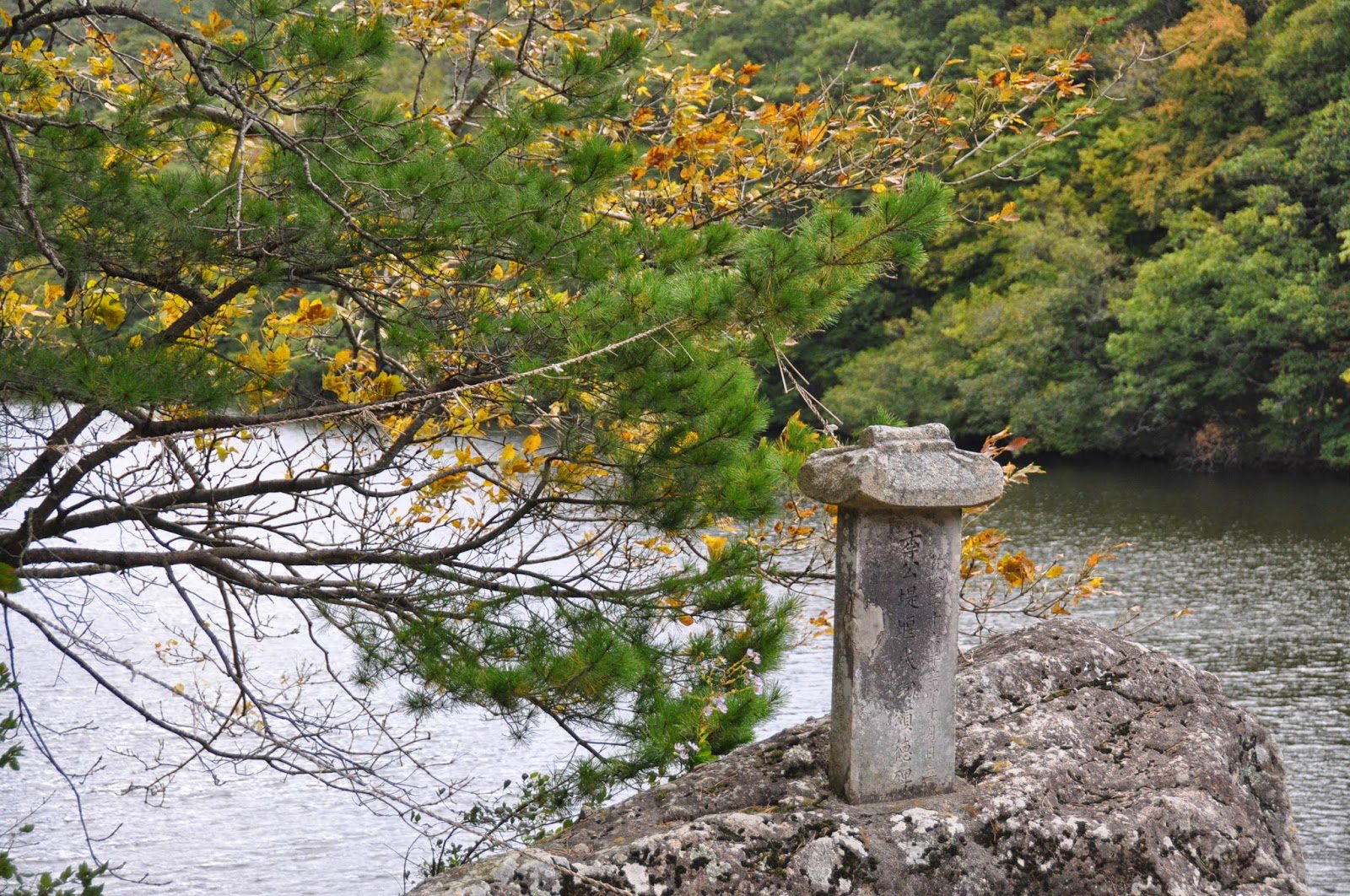 It was a little underwhelming in person. We are from the land of 10,000 lakes, after all.
After we were done viewing the lake, I asked a local man where the bus stop was. We walked to where we assumed he was pointing, but waited and waited, and saw no bus in sight. It was approaching noon, and we needed to get back to town to catch our buses home.
Our weekend wouldn't have been complete without just one more bump in the road.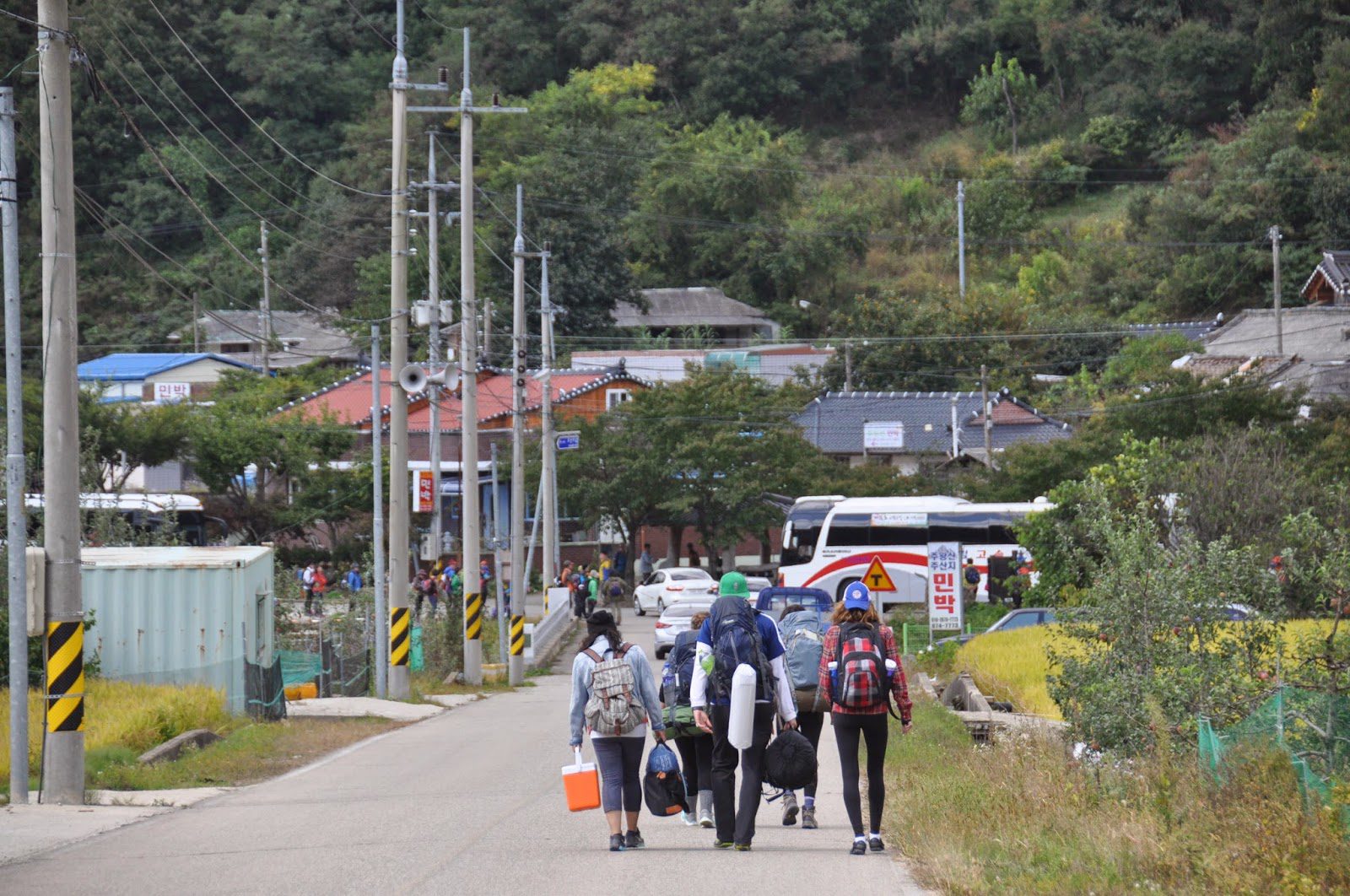 My friend Meaghan and I walked into a nearby guesthouse to ask for directions.
"Anyong haseyo," we called. Hello.
A woman came to the door wearing rubber dish gloves. Seeing we were lost, she immediately shed her gloves and apron, grabbed her keys, and escorted us to her car outside.
With only hand gestures and the few Korean words we know, we tried to frantically explain that there were seven of us. There was no way we were all fitting in that tiny car.
It took a few tries, but eventually she understood. She simply nodded.
This sweet woman ended up making two trips to shuttle a bunch of strange foreigners to a bus stop, for nothing in return.
Seriously, some people just amaze me.
More pictures from Juwangsan National Park: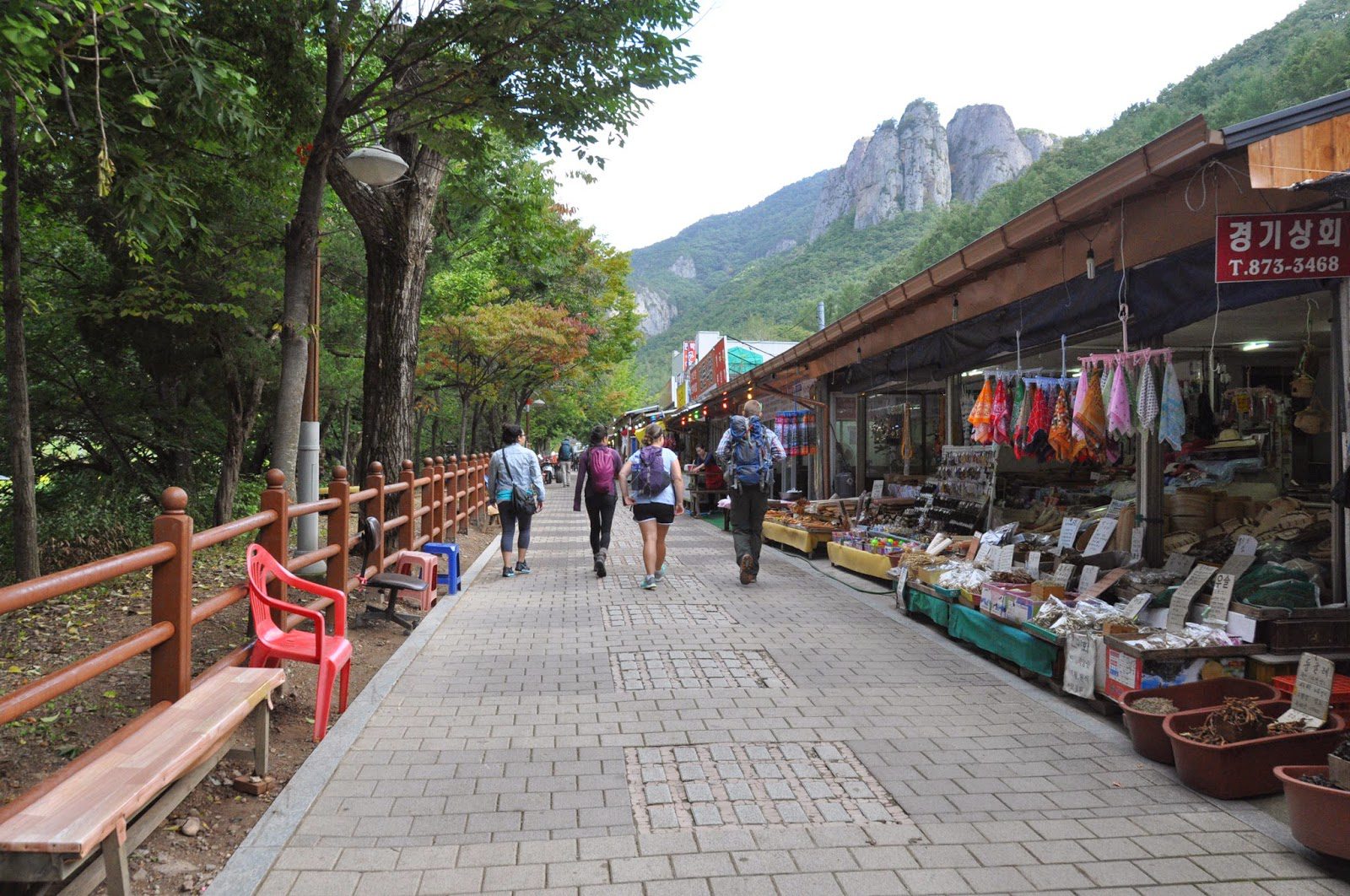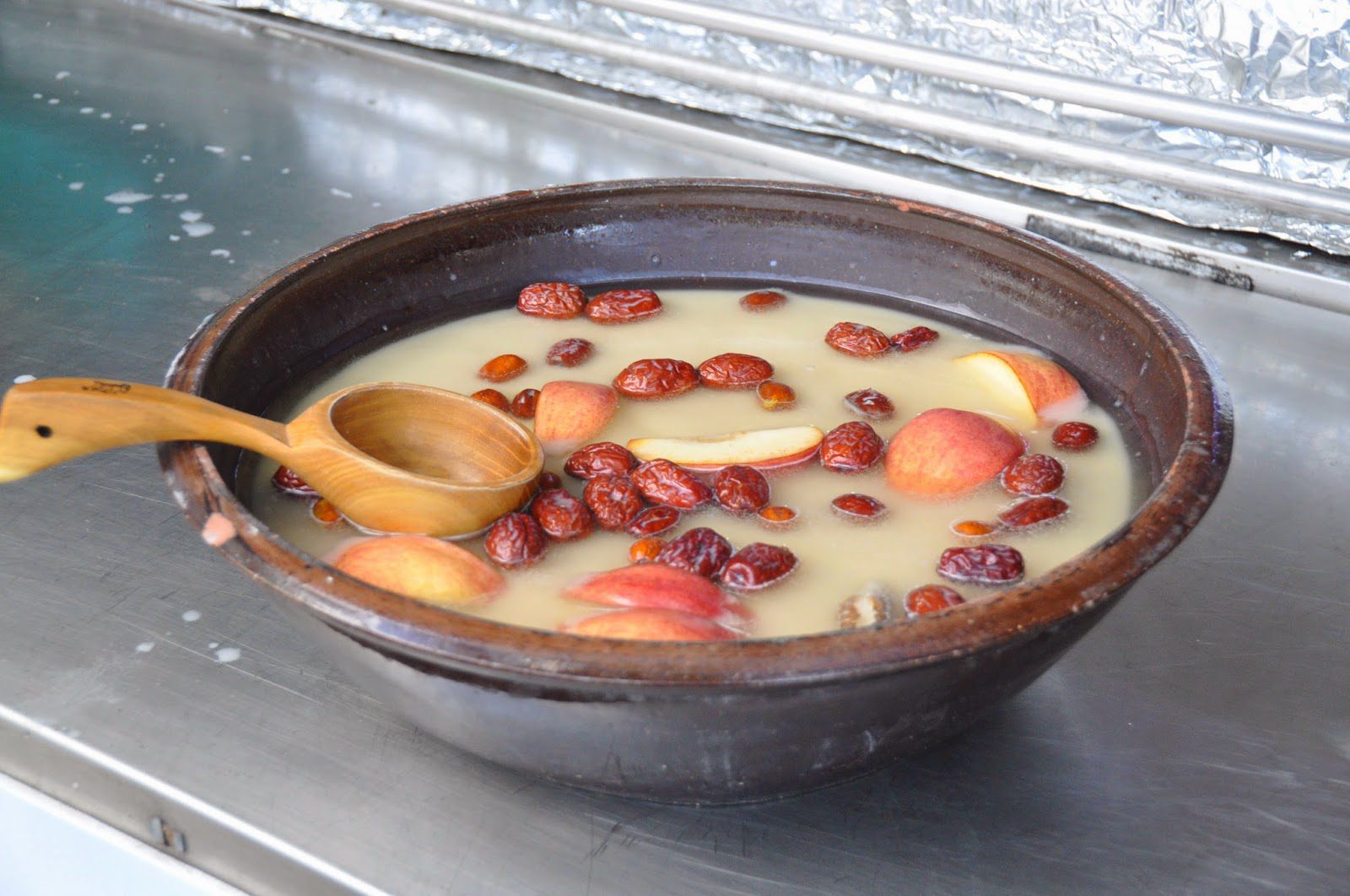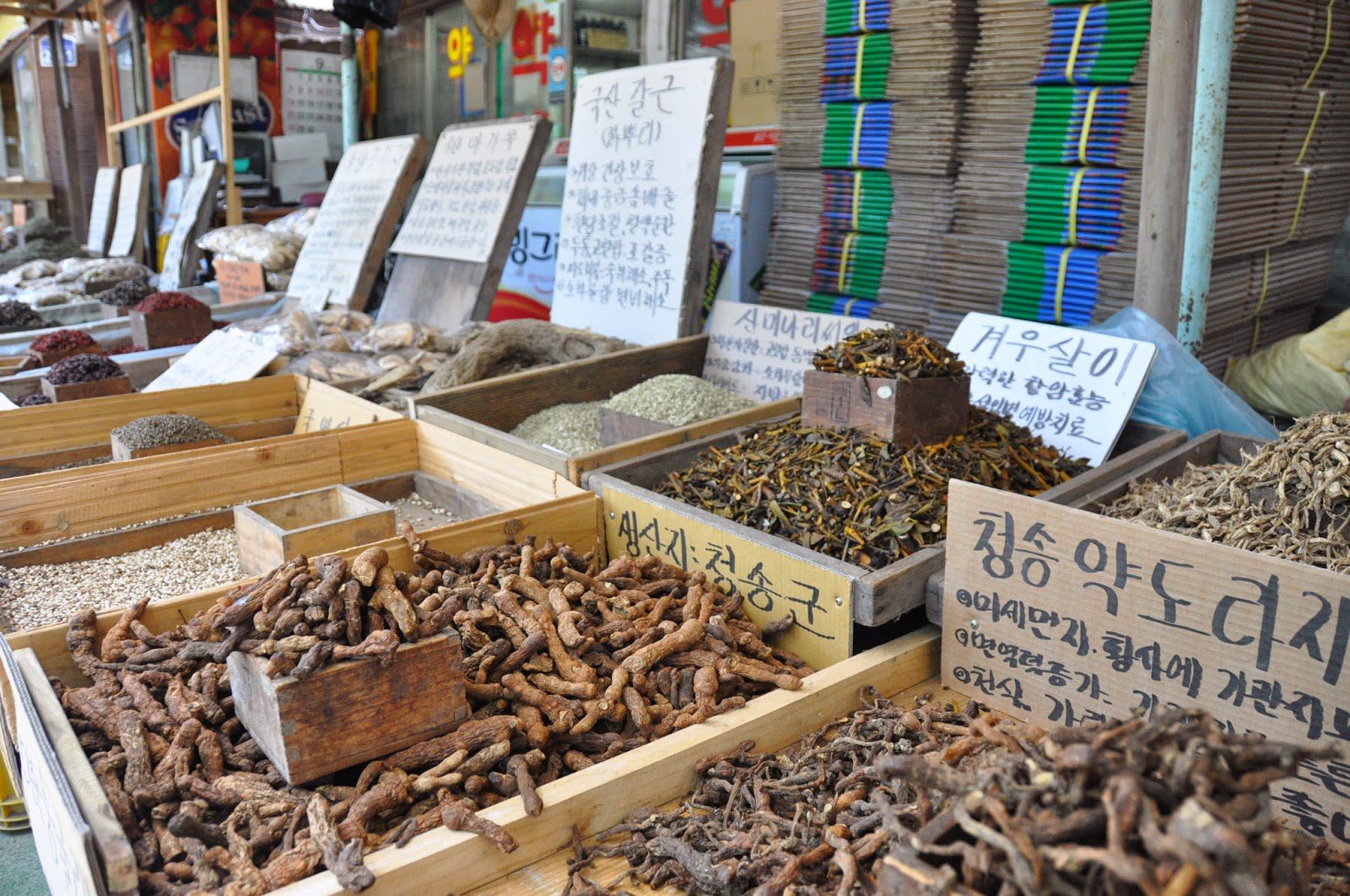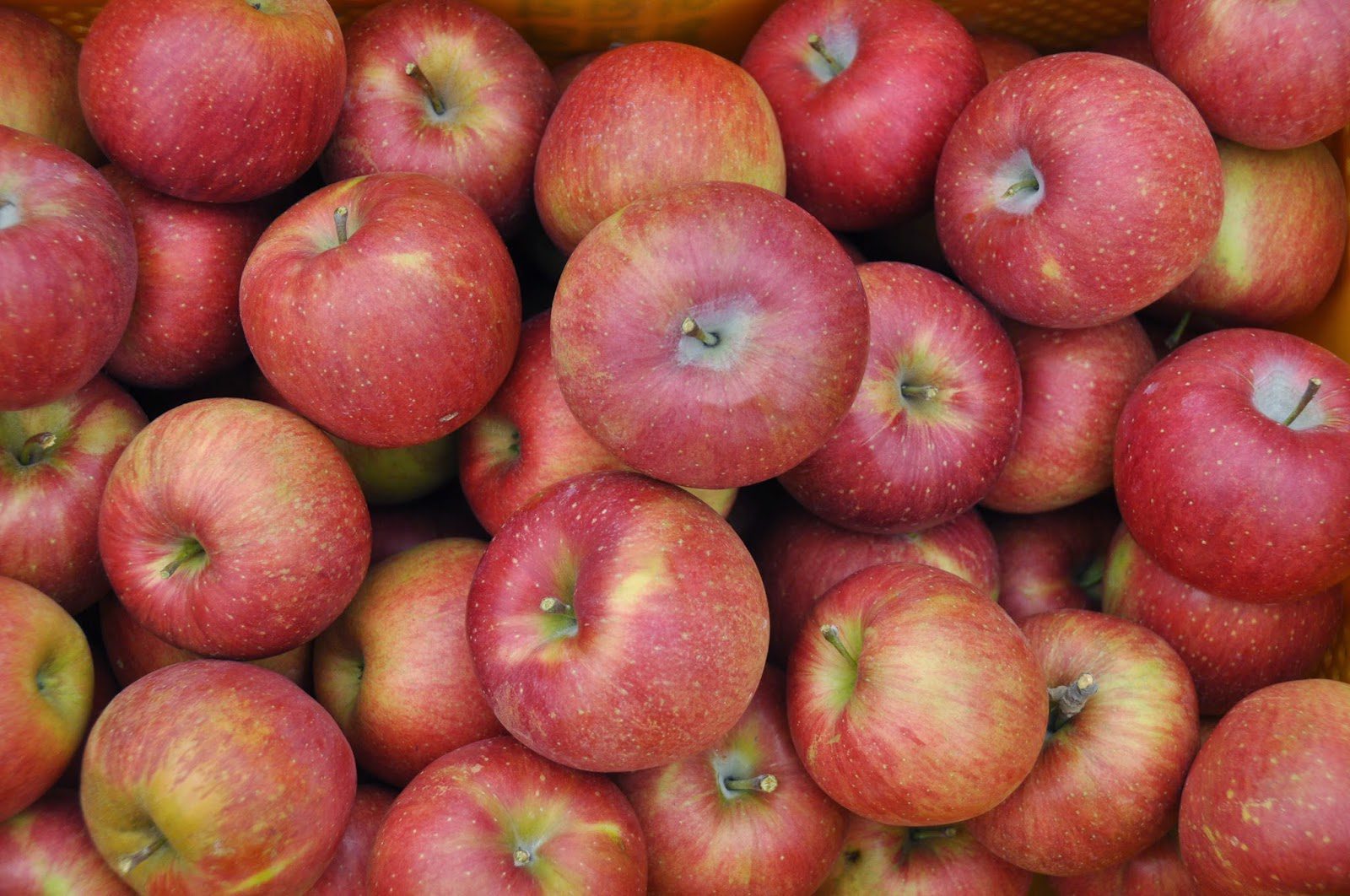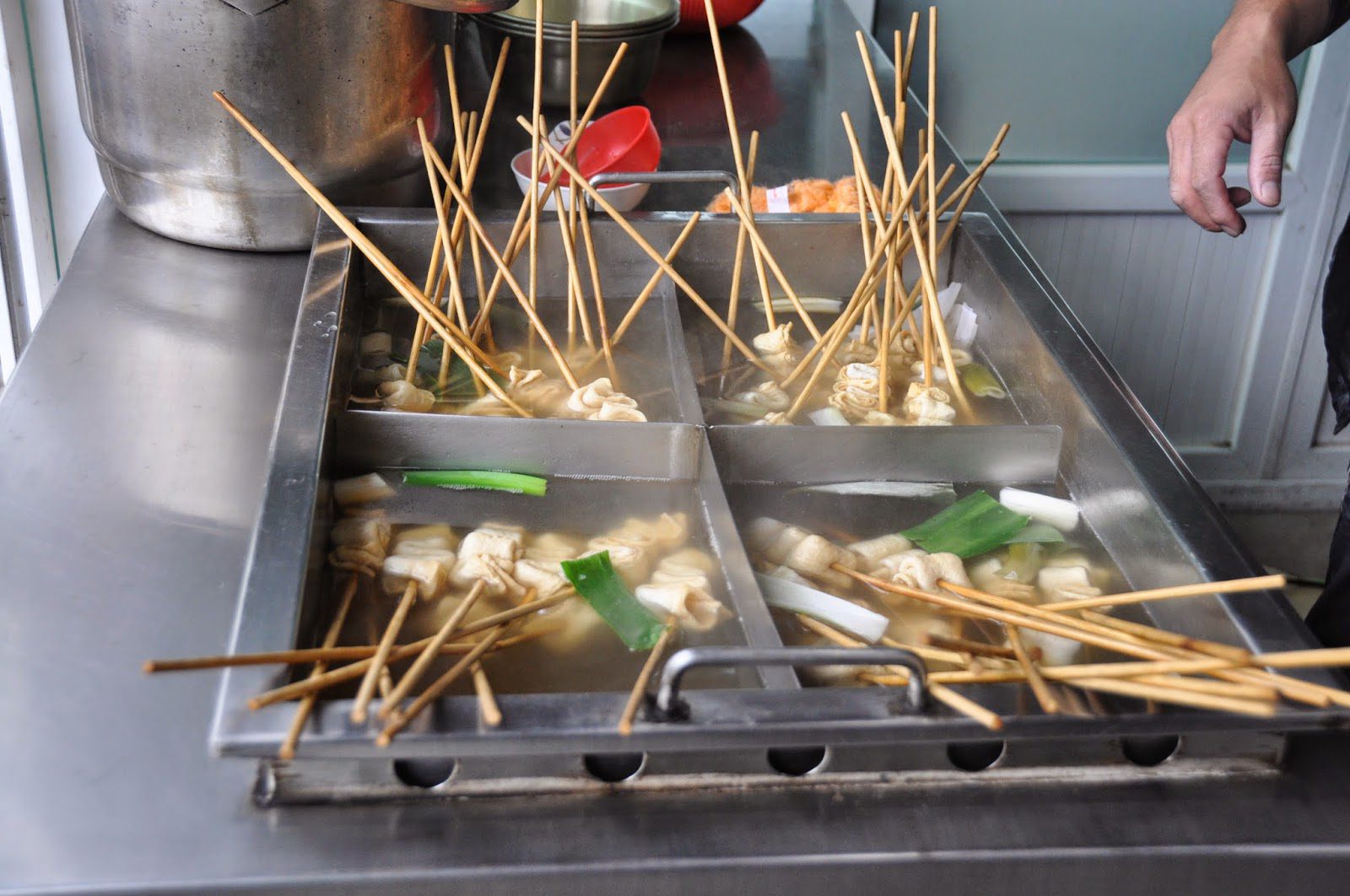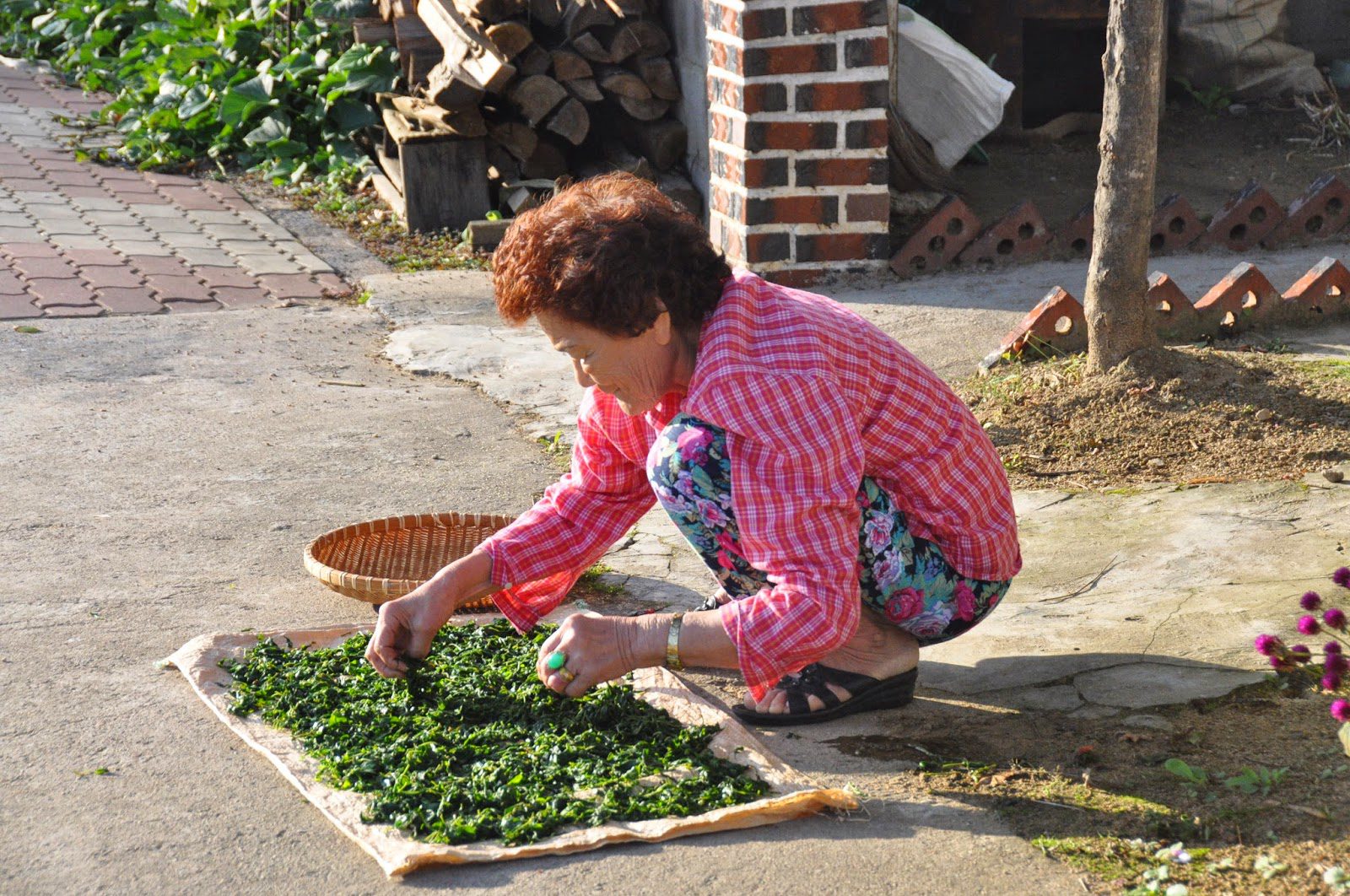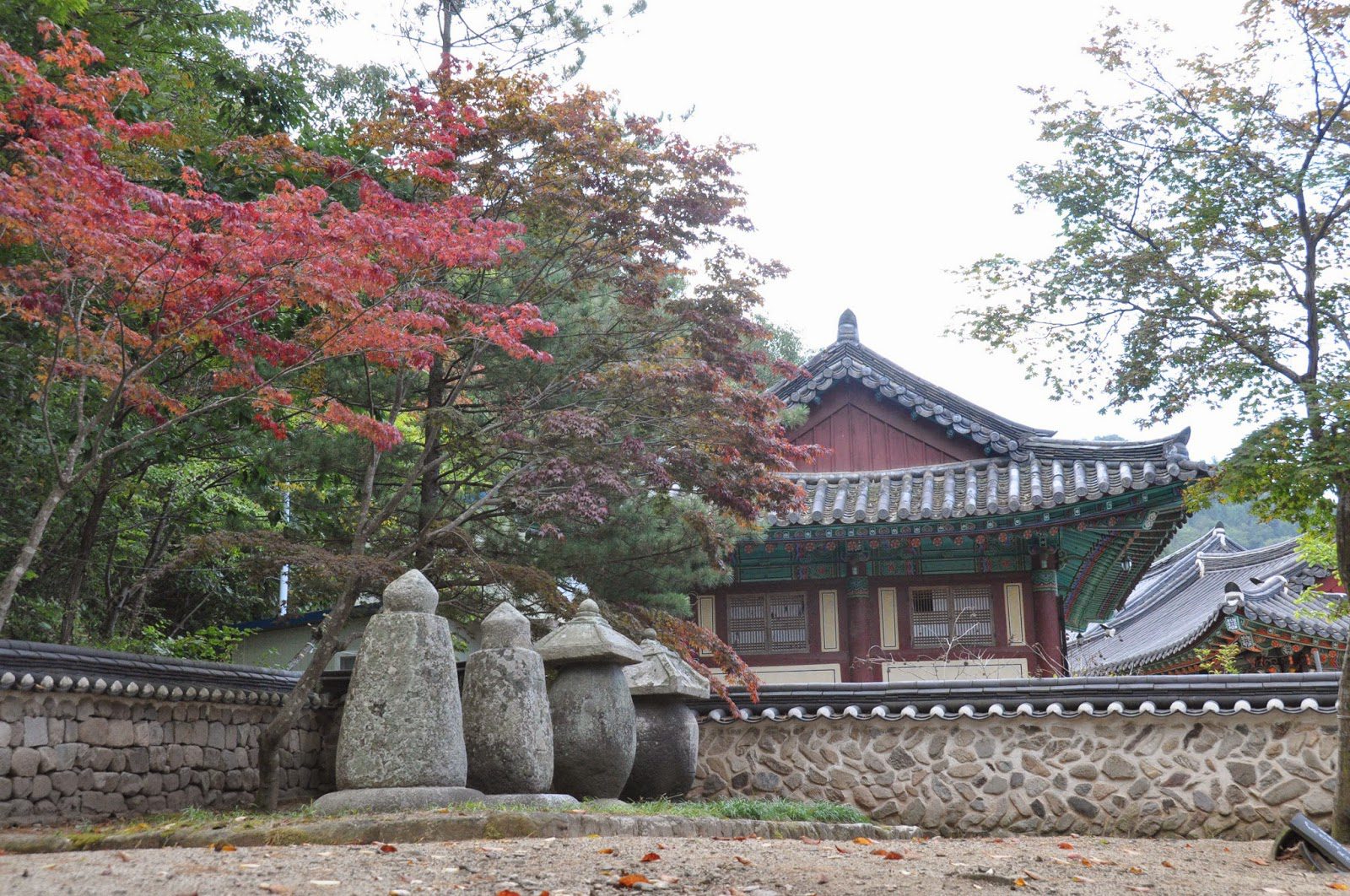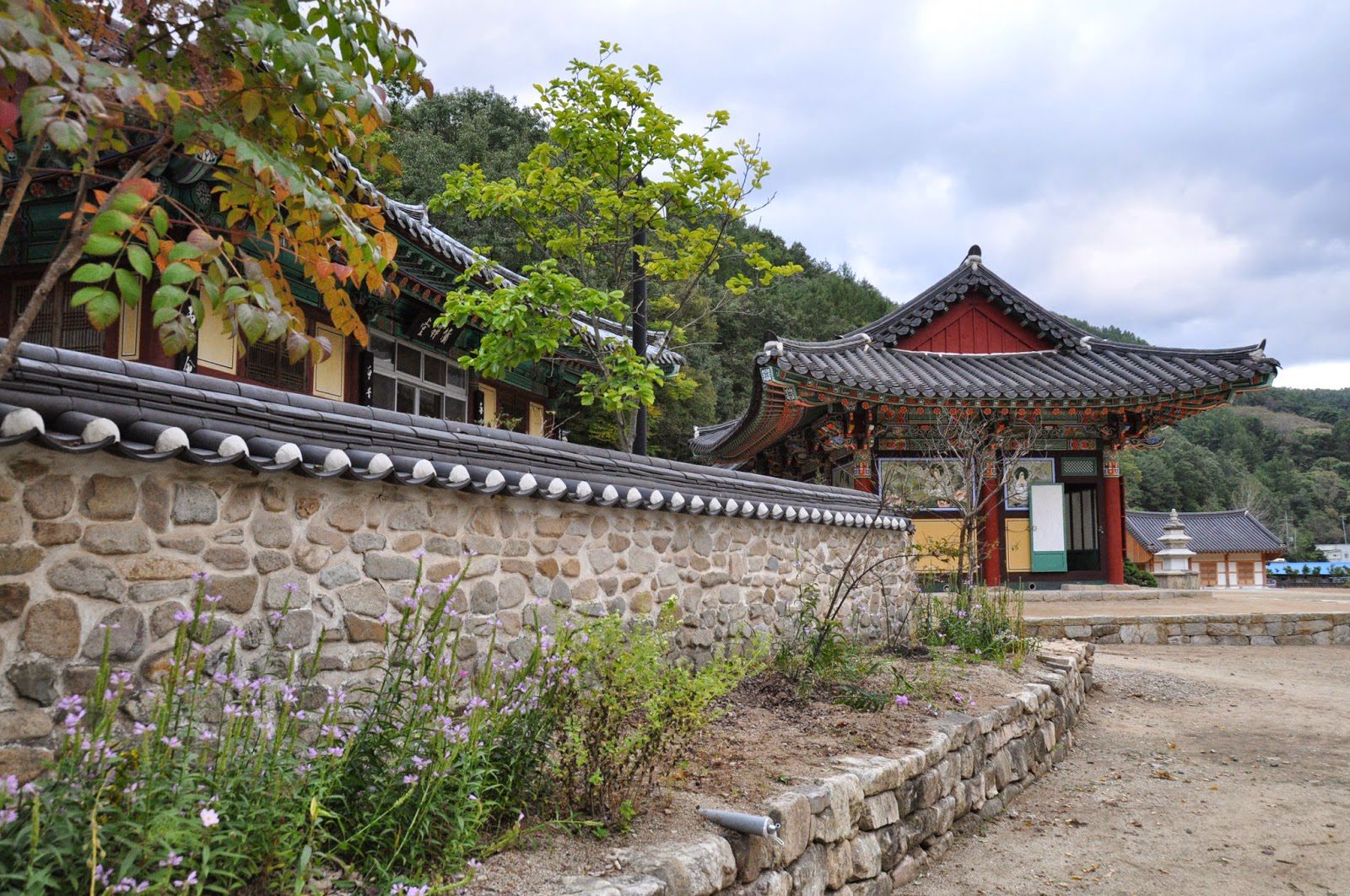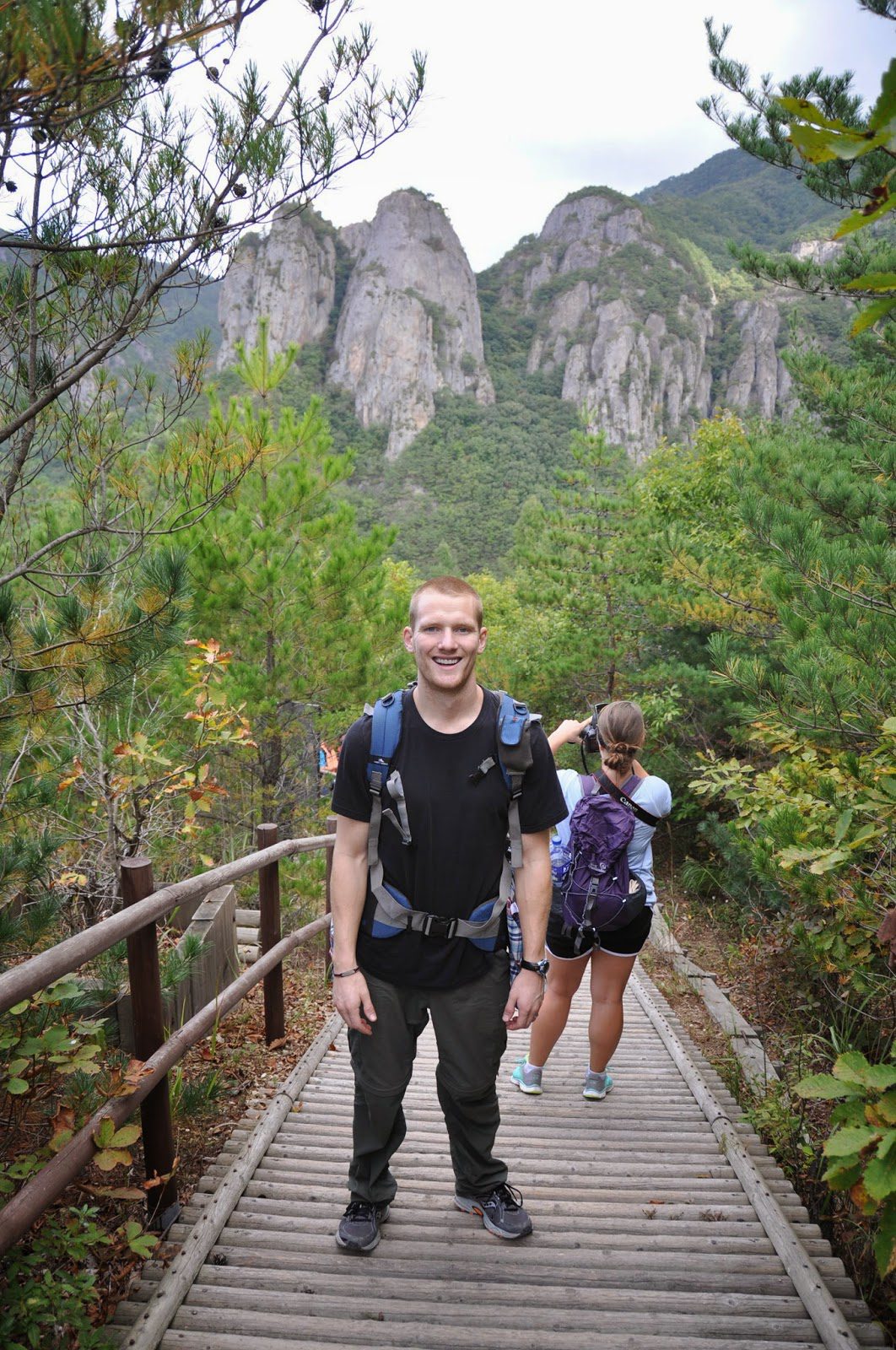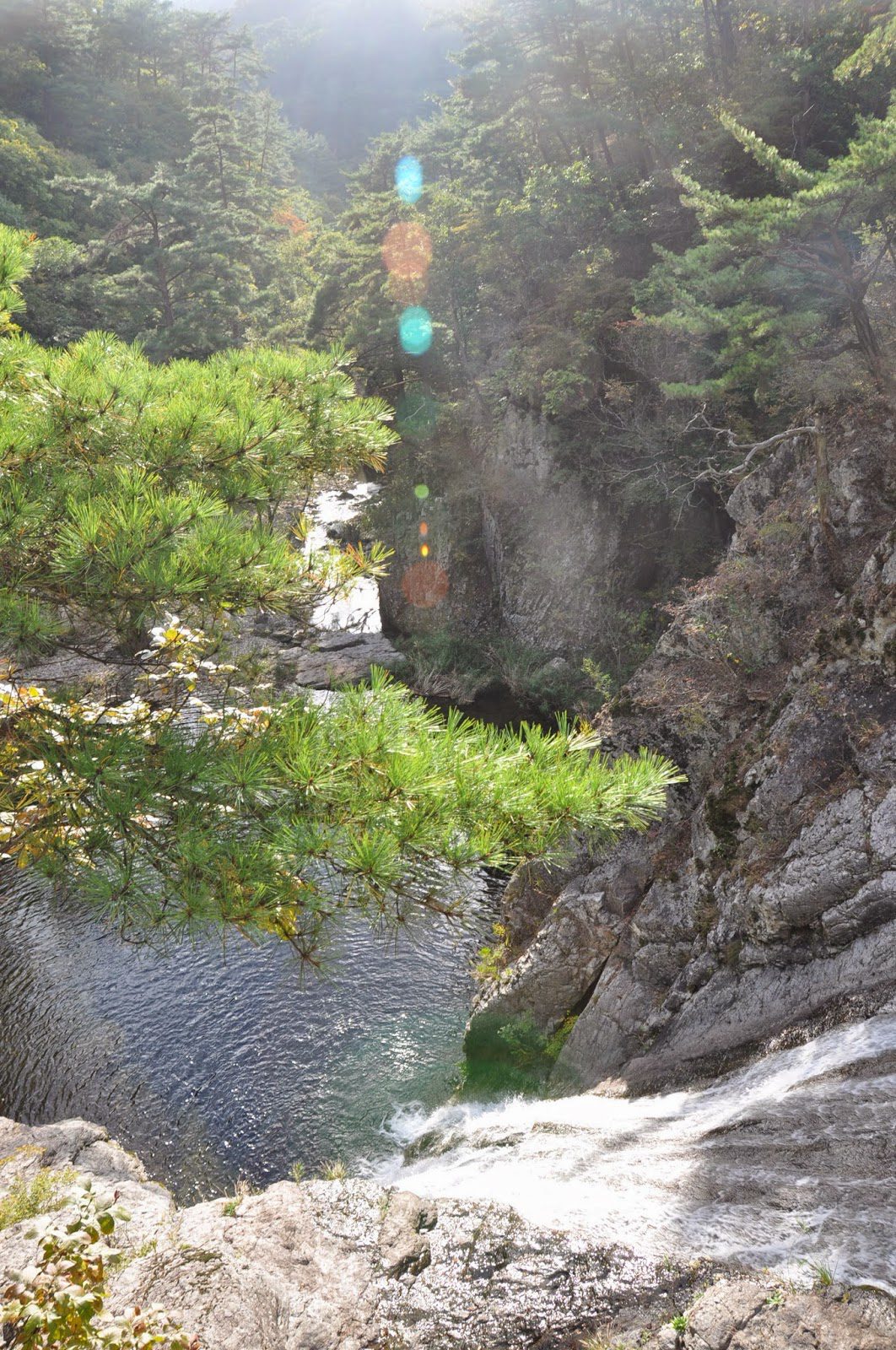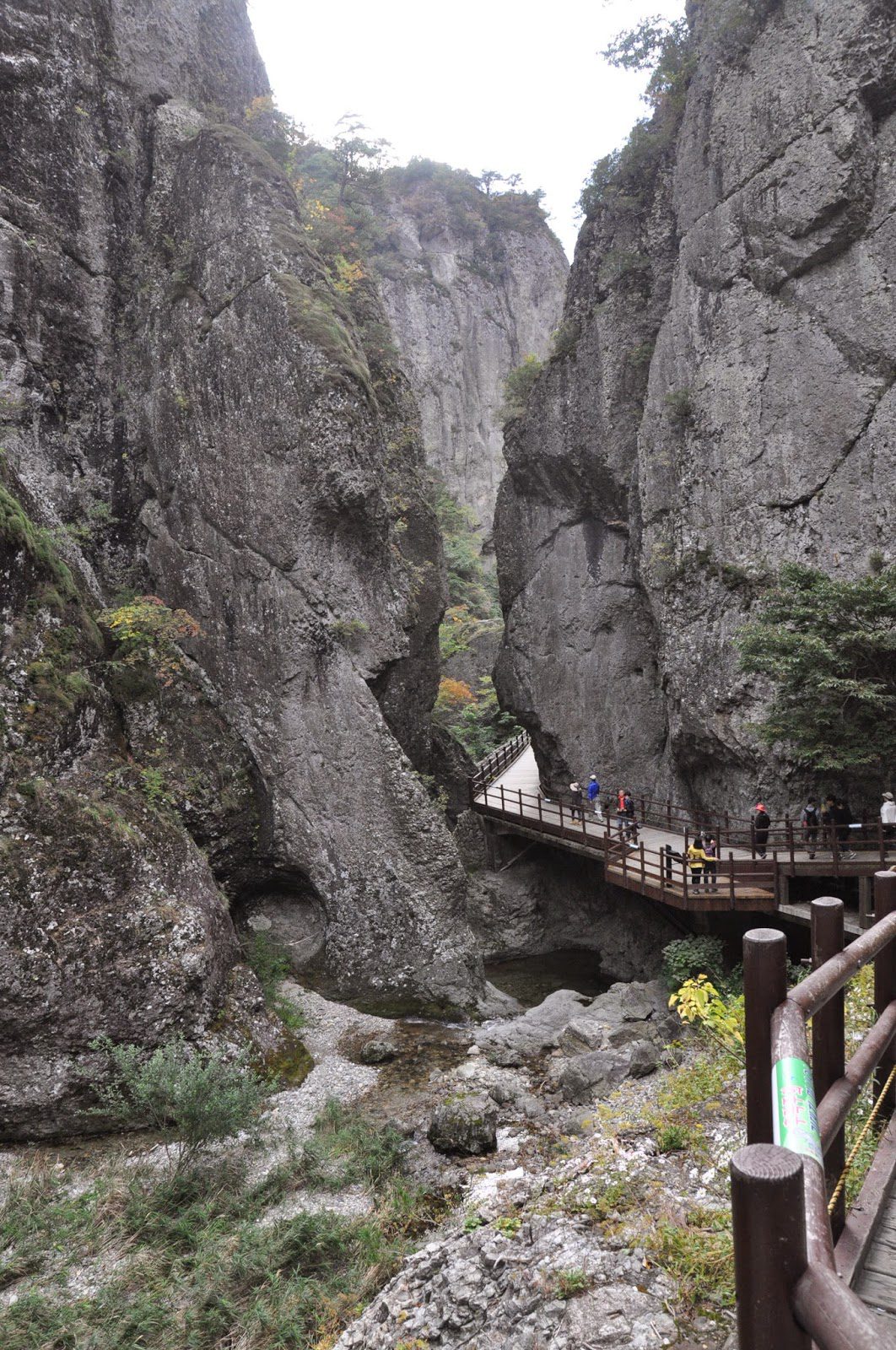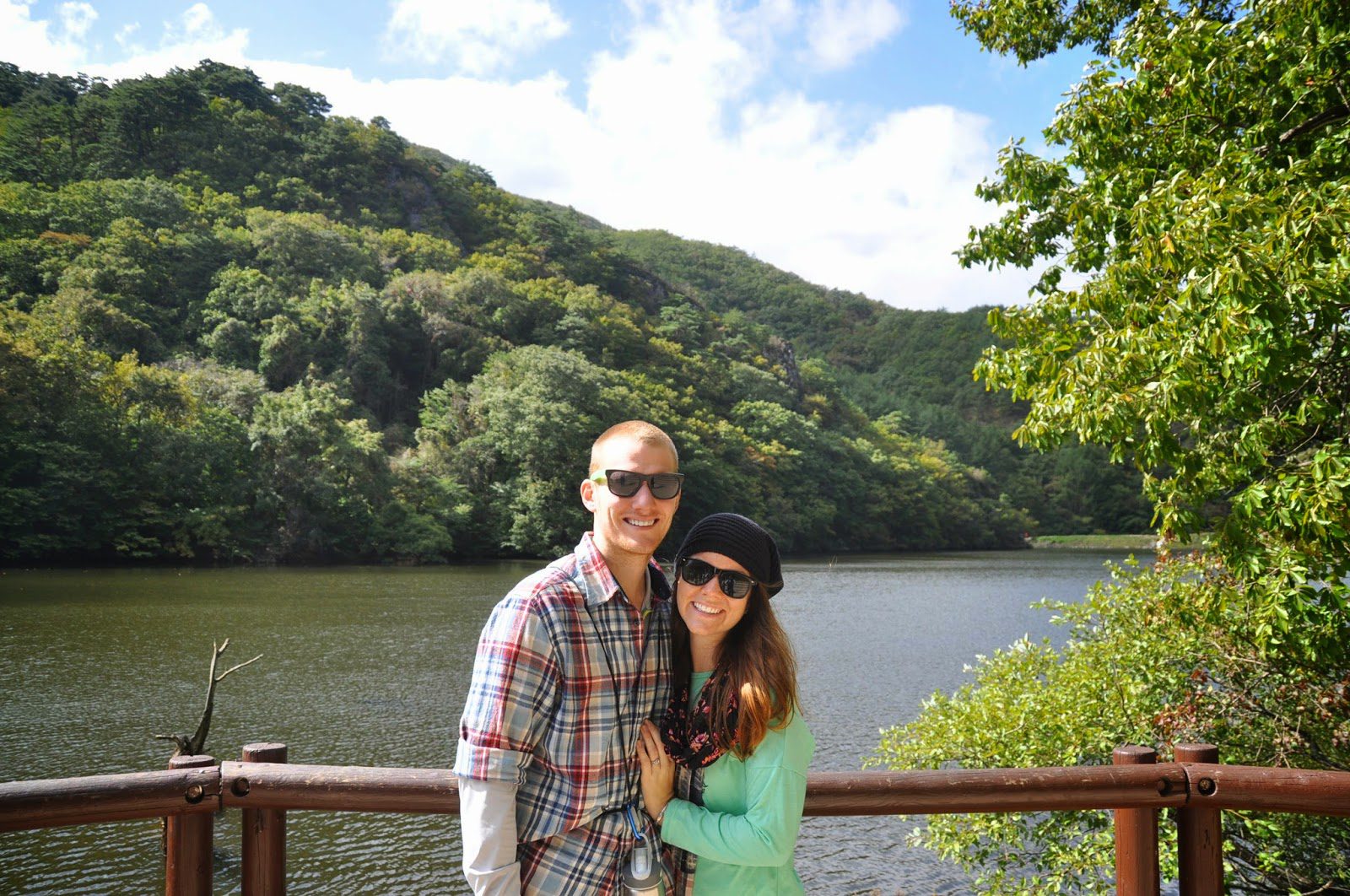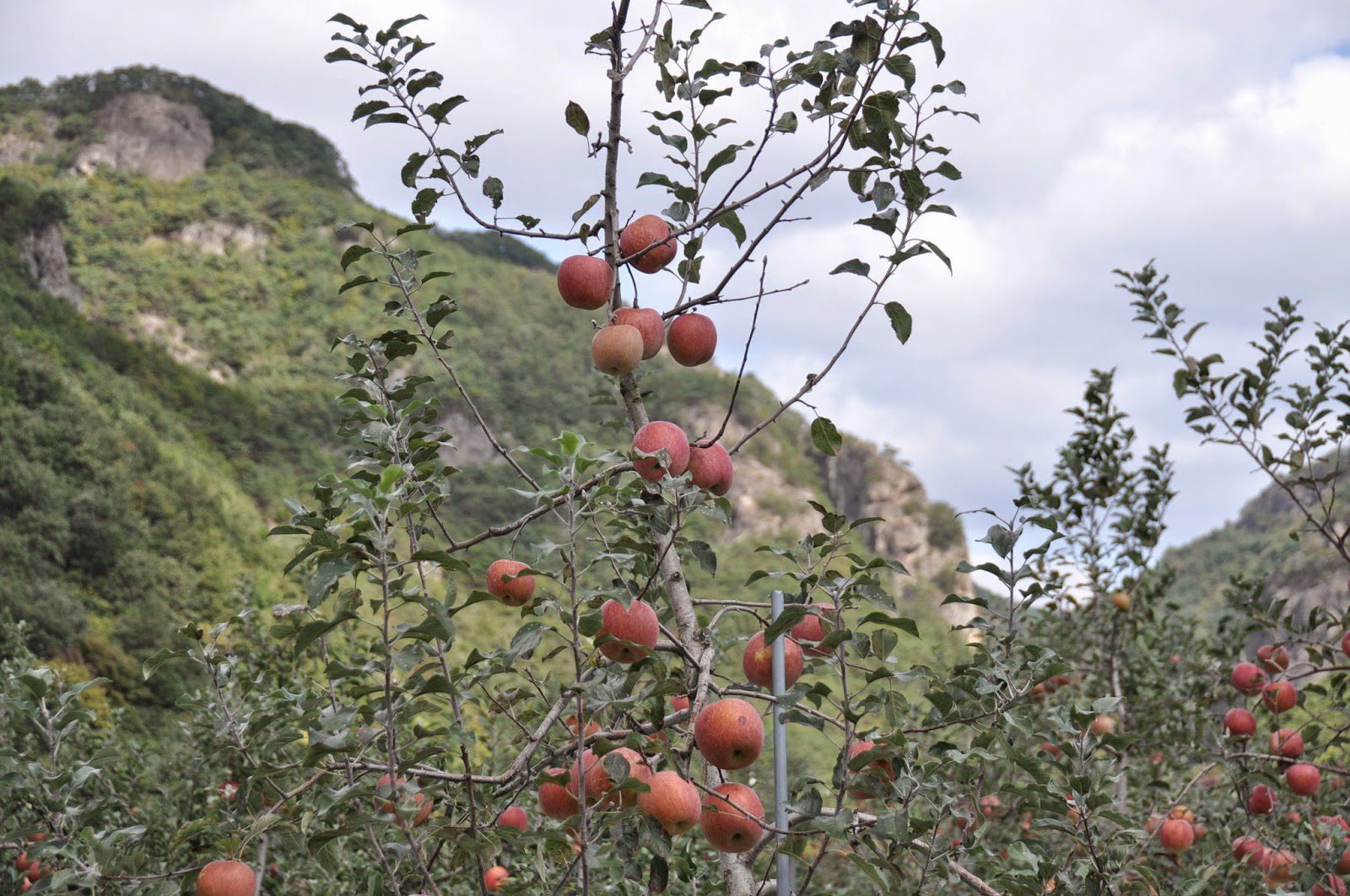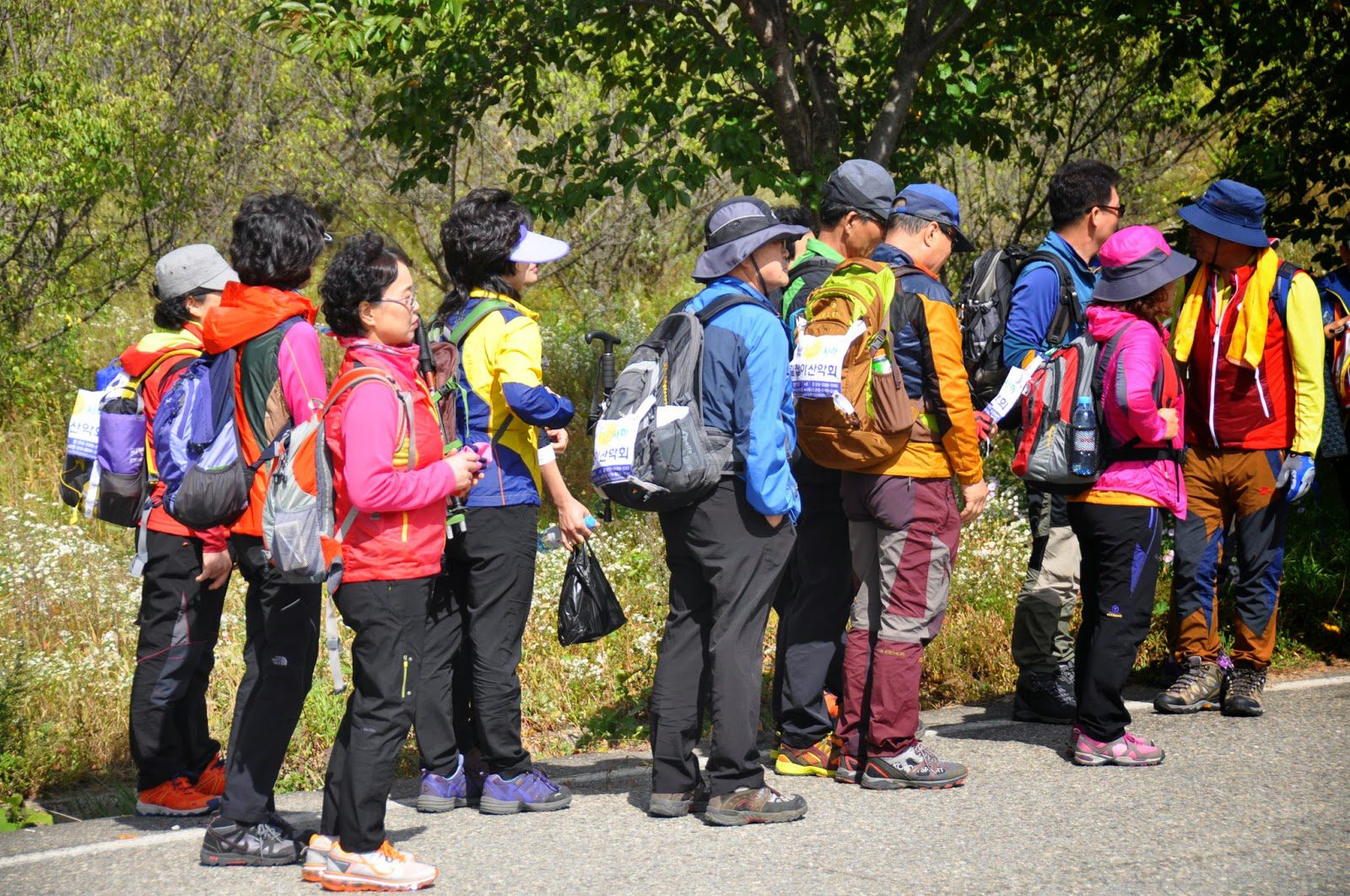 ---
Are you planning a trip to South Korea?
We have TONS of resources on travel in South Korea and destinations throughout the country. Check out our Ultimate South Korea Travel Guide for all the answers to your most burning questions, or read some of our favorite articles below.