Yes, I mean "naked" in the literal sense. No clothes. Nude. Au naturel. Call it what you will. And yes, that's how we spent our Christmas. But before you start getting any weird ideas, keep reading…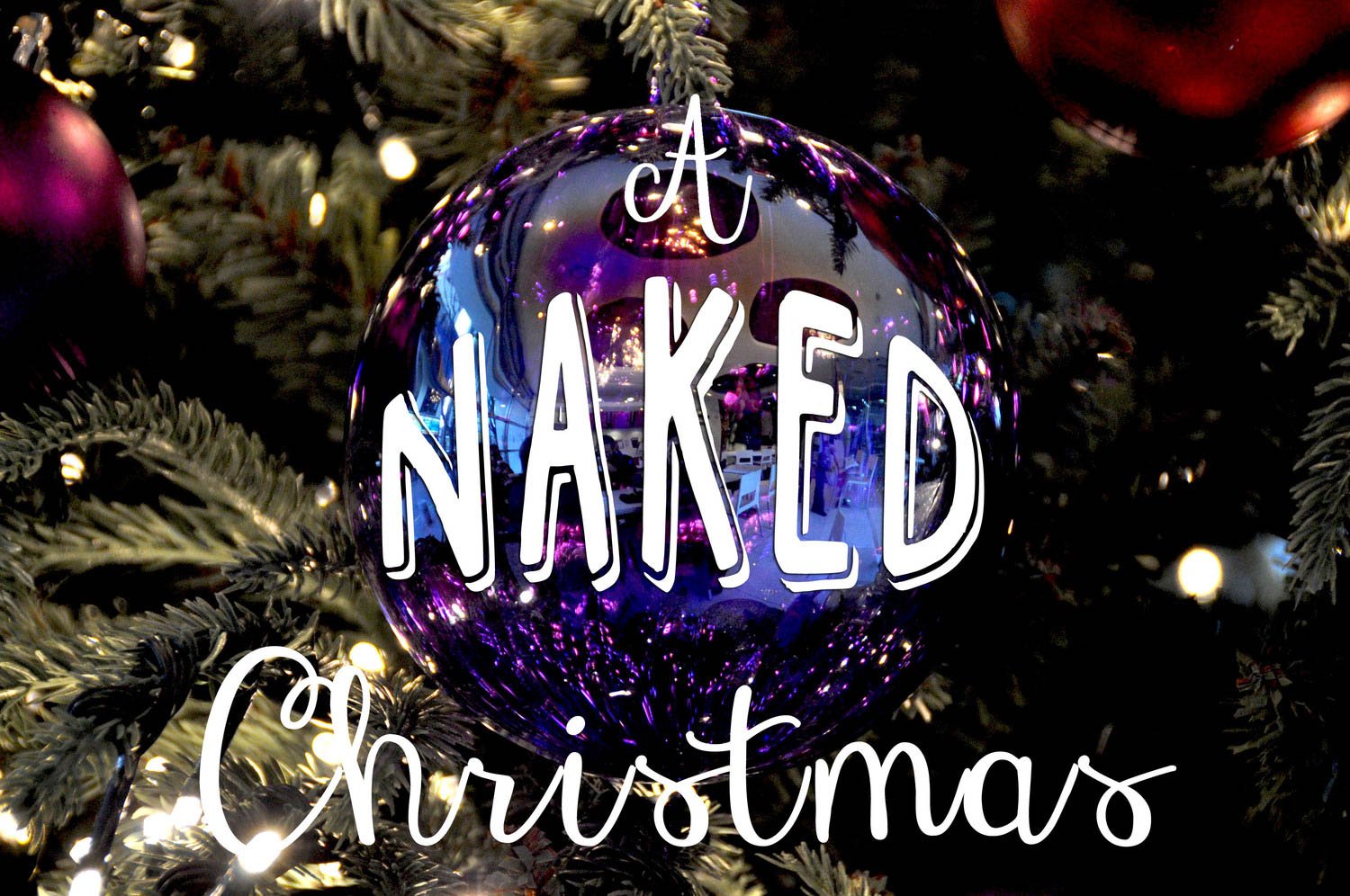 Got your attention, didn't I?
Yes, I mean "naked" in the literal sense. No clothes. Nude. Au naturel. Call it what you will. And yes, that's how we spent our Christmas.
But before you start getting any weird ideas, keep reading…
Last week I shared of the wistful feeling that comes with being far from home during this time of year. Being that this was first time for both of us to spend the holidays away from Minnesota, we were determined to make our Christmas in Korea a merry one.
During the last couple weeks, we've made an extra effort to recreate some of our favorite traditions. We sang carols by candlelight, made an Advent calendar, visited Christmas Markets, put up a Christmas "tree", and even played Christmas-themed drinking games.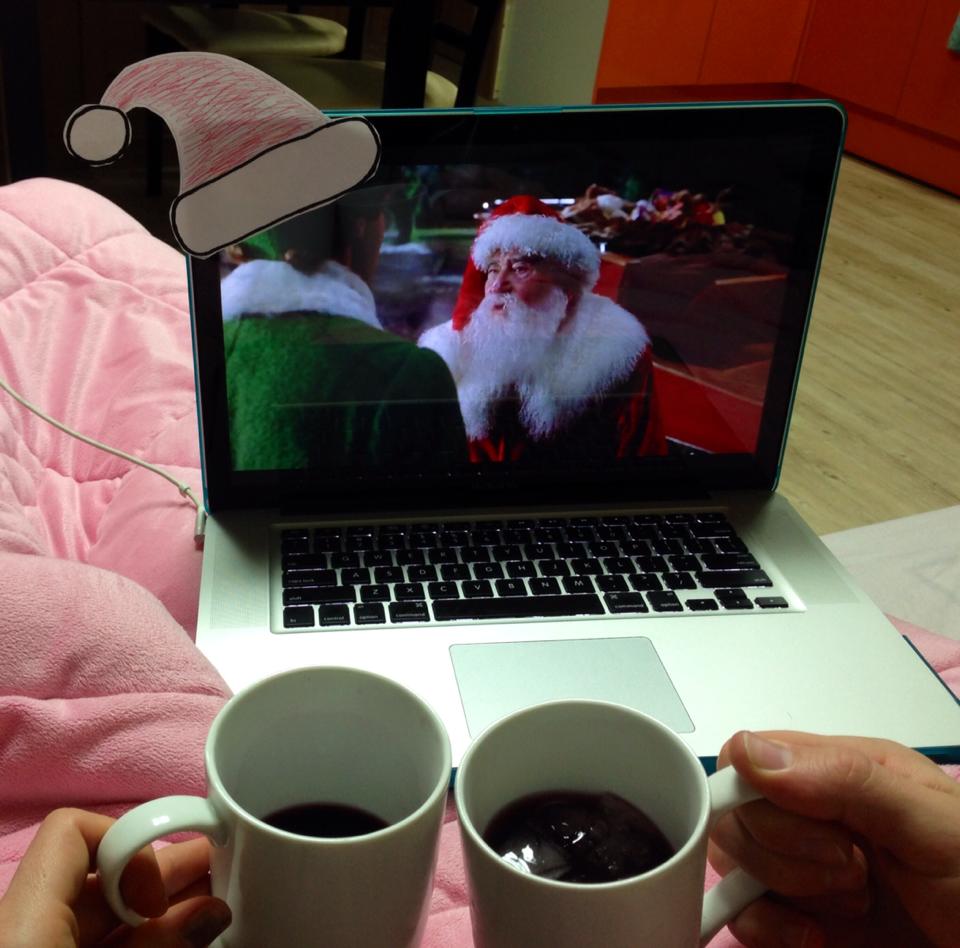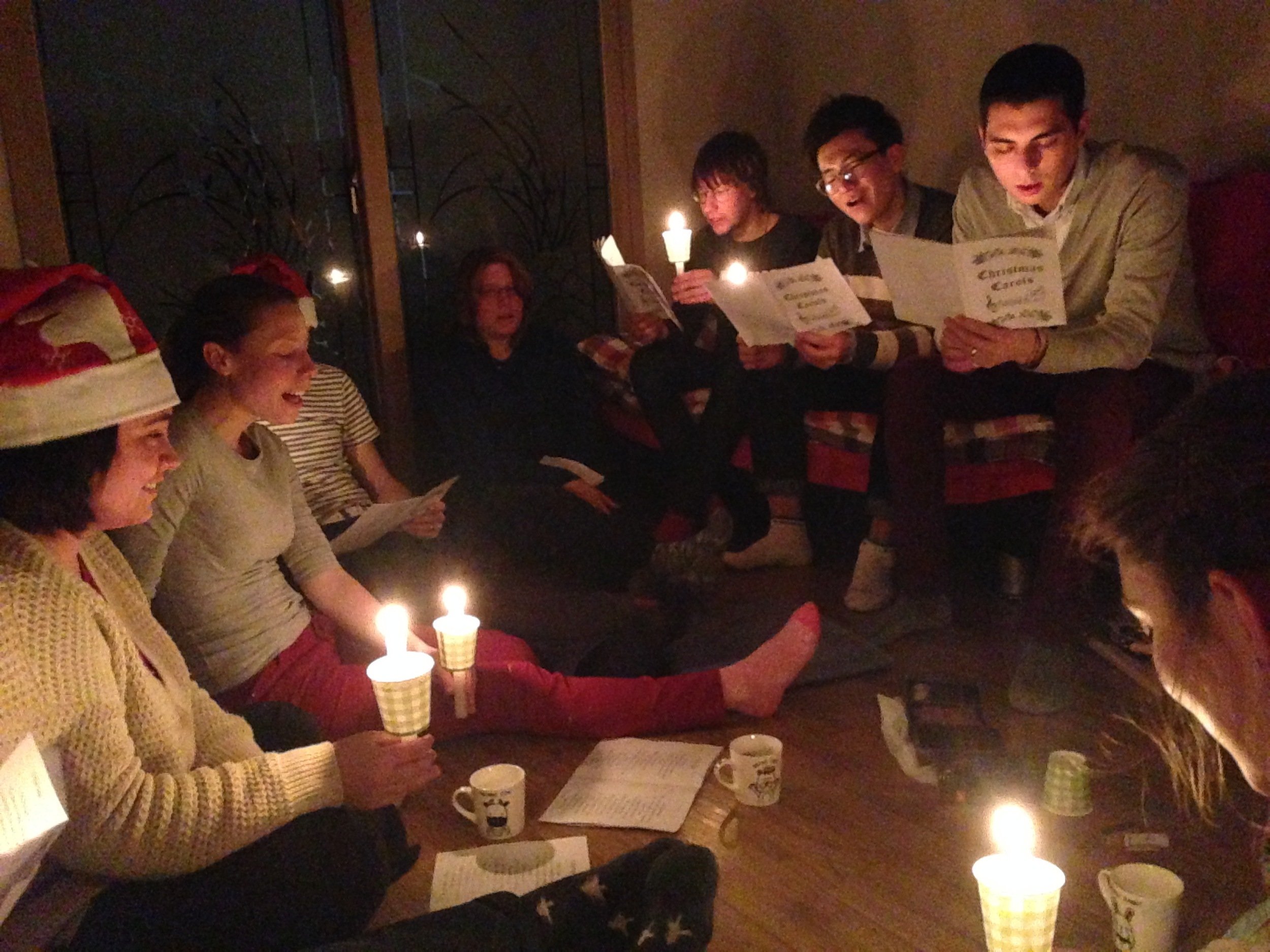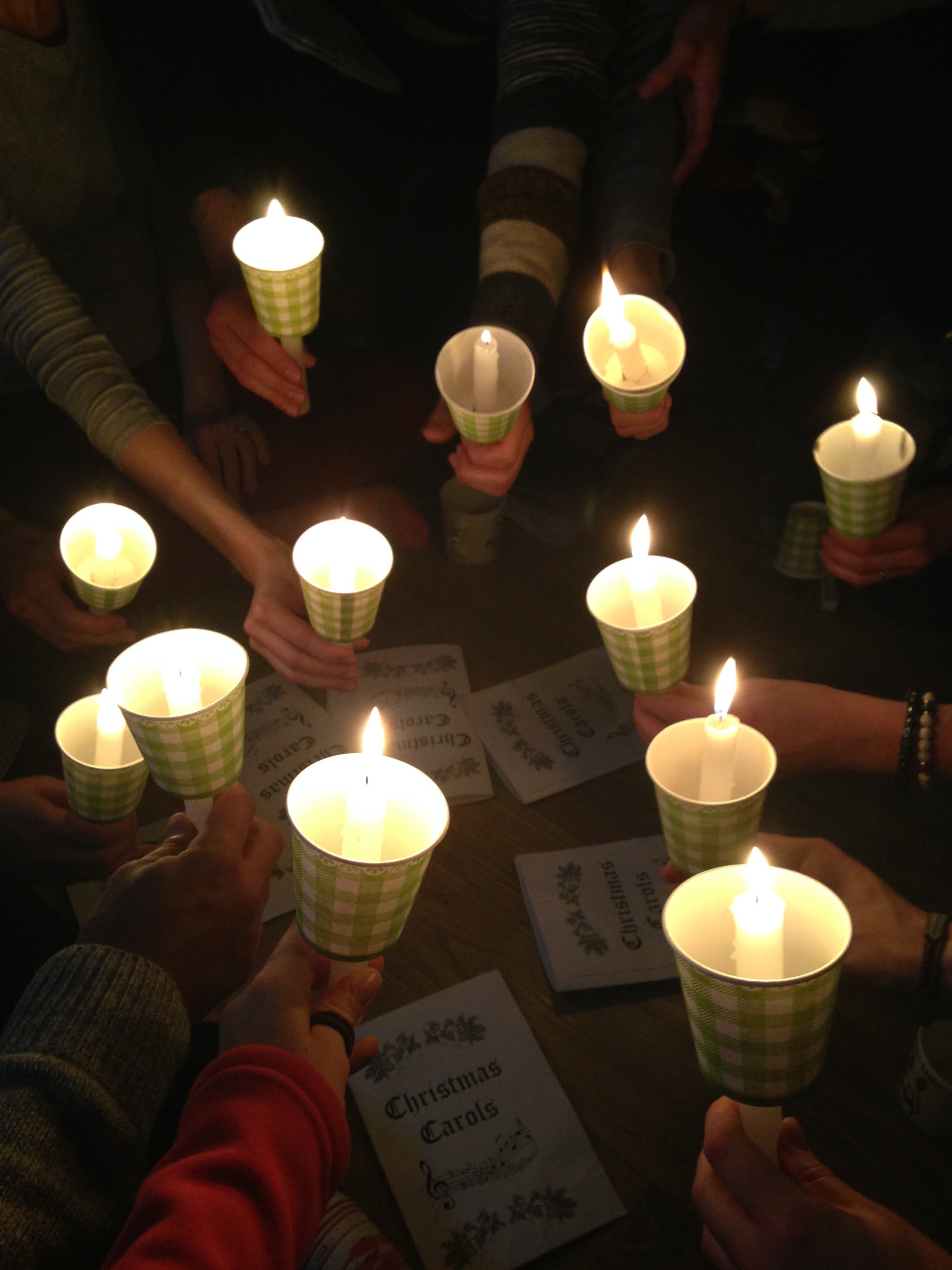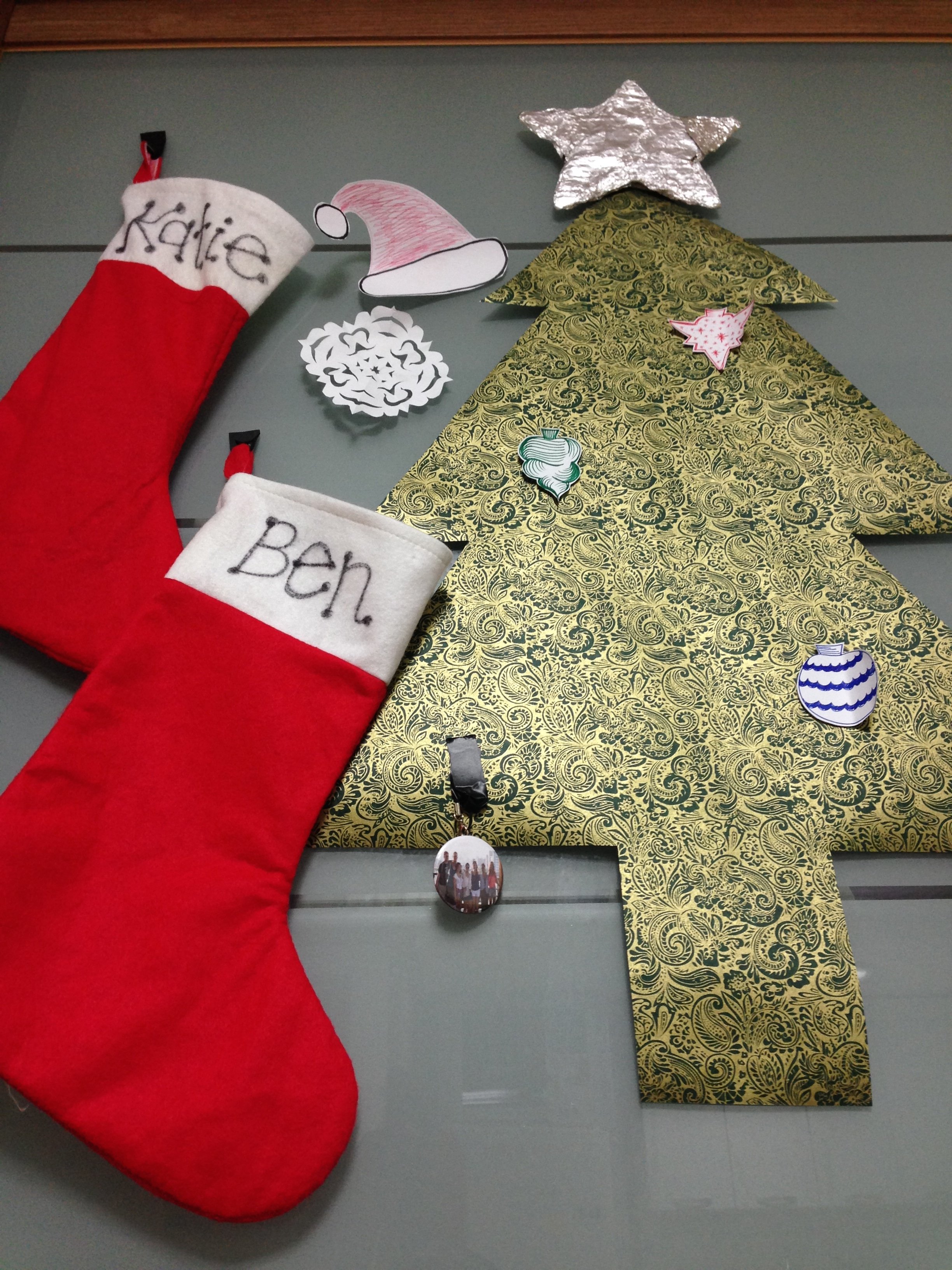 On Christmas Day, we added two new "traditions" to that list. 
A Christmas Story
A few months ago, our group of friends planned a little getaway so we'd be able to celebrate the holiday together. We promised to do a cookie exchange and swap Secret Santa gifts to make it feel like Christmas.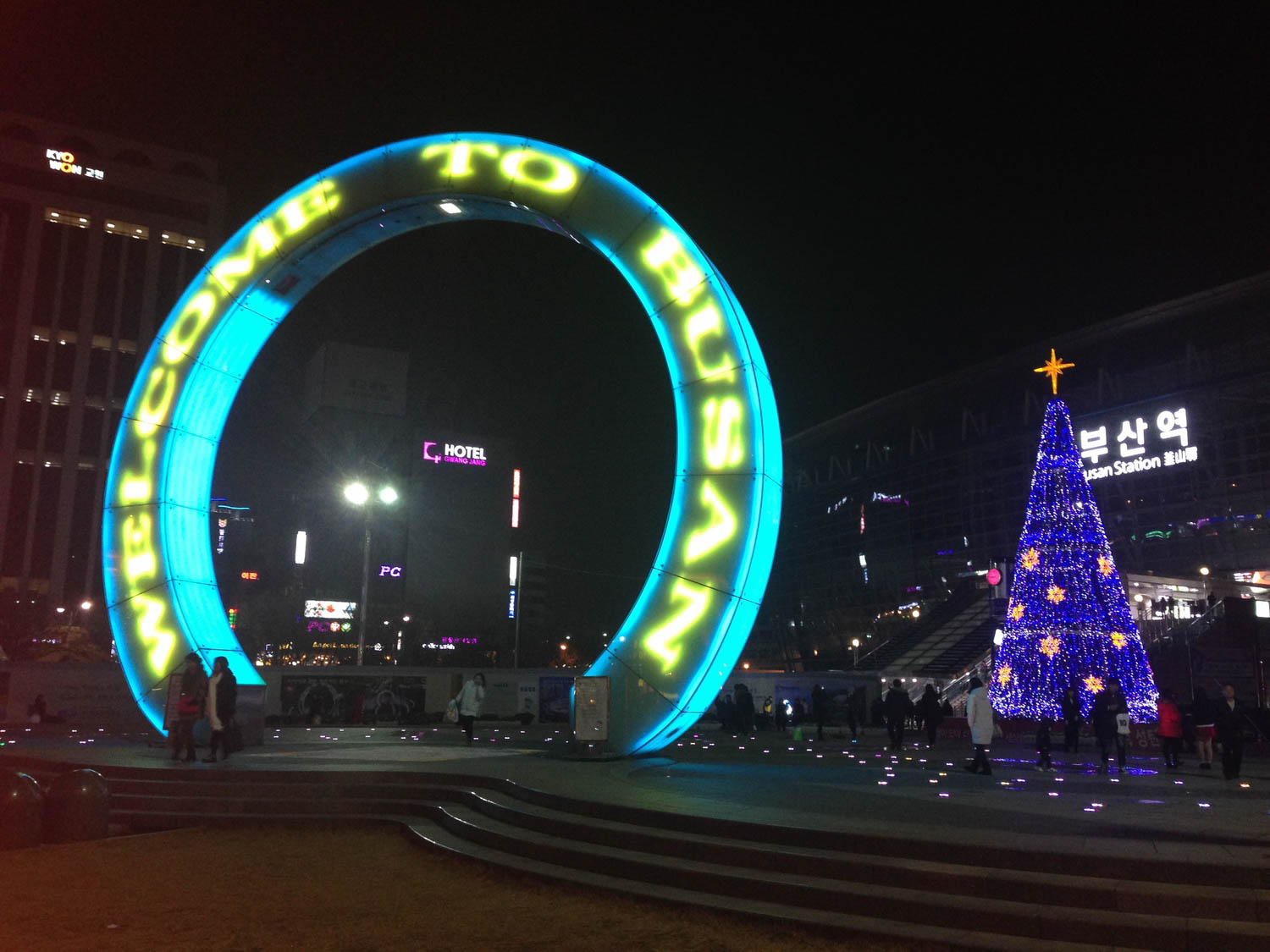 We all met in Busan, the second largest city in Korea, for the festivities. After dinner and drinks, we headed to our very first noraebang. 
Norae, meaning "singing", and bang, meaning "room", it is exactly as it sounds – a singing room. No matter where you go in Korea, you will find no shortage of these wildly popular establishments, with neon signs a-glow. I still can't believe we've been in Korea four months without stepping foot into one.
The owner ushered us to a private room furnished with a couch, a dance floor and a bathroom consisting of a single urinal. After pouring us beer and serving a tray of fruit, she left us to our own devices.
We spent the next two hours dancing and singing until our throats were raw, and even got in a rendition of Rudolf the Red Node Reindeer before the night was over. We made it back to the hostel just before 5 in the morning.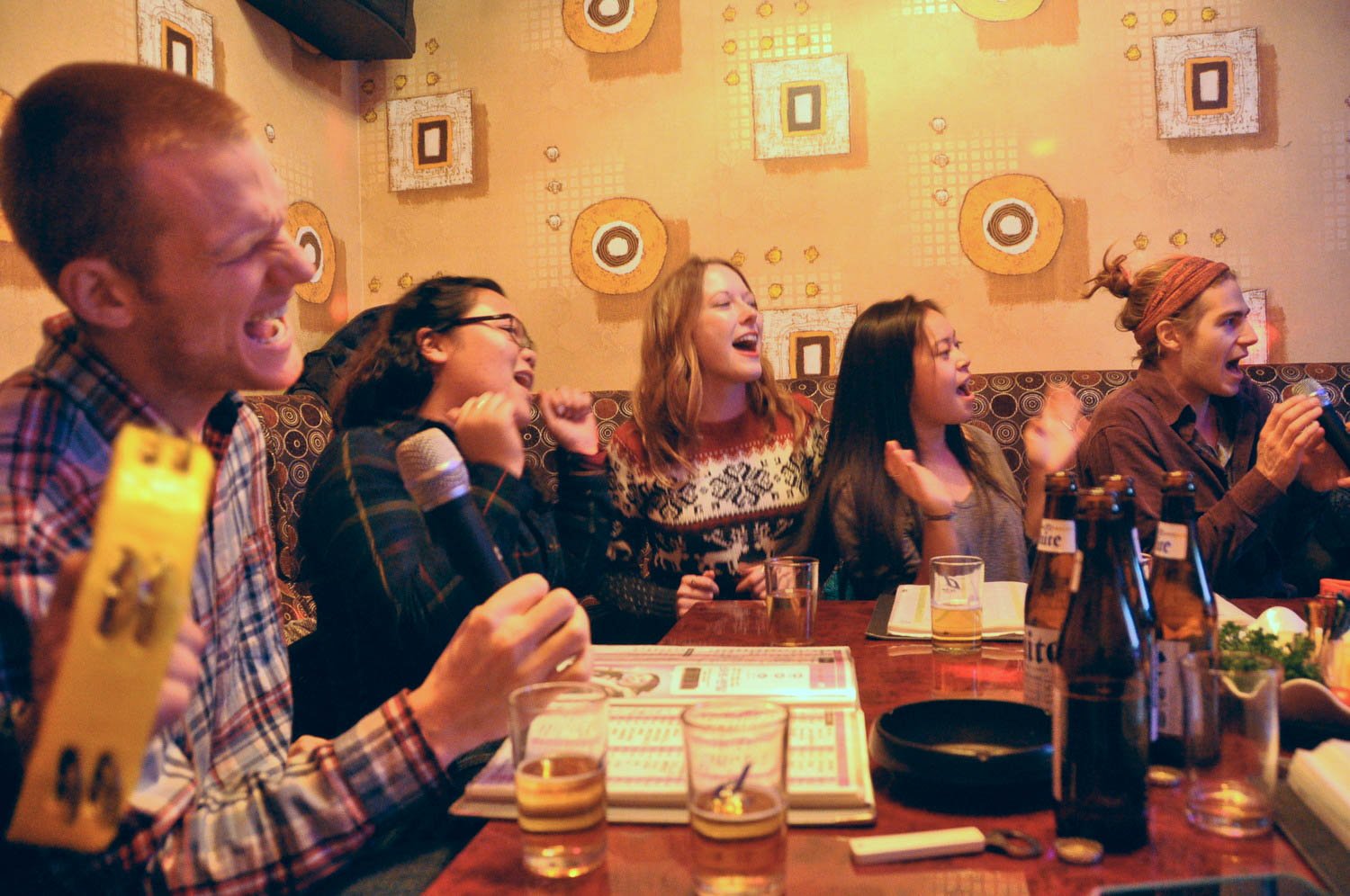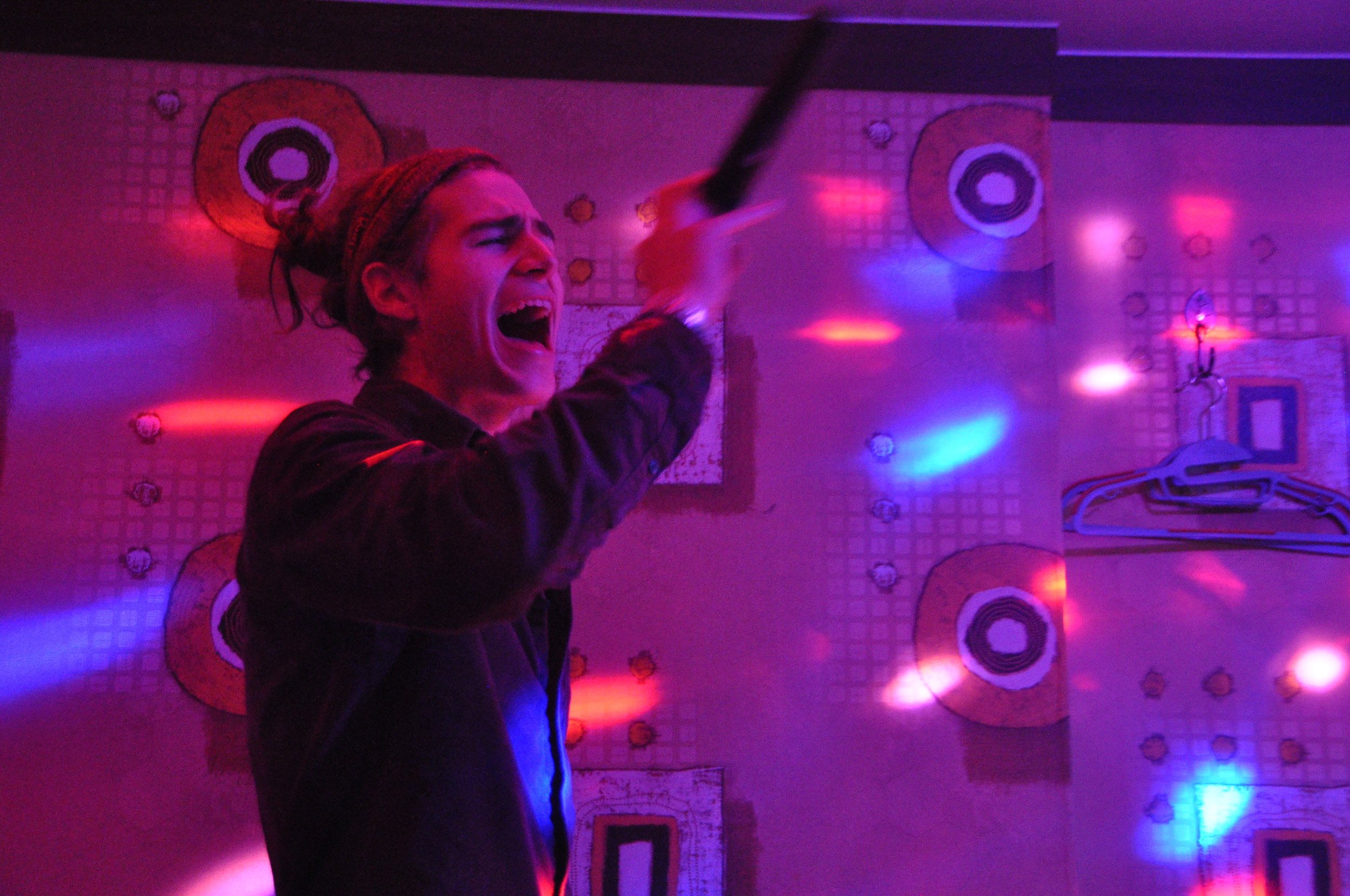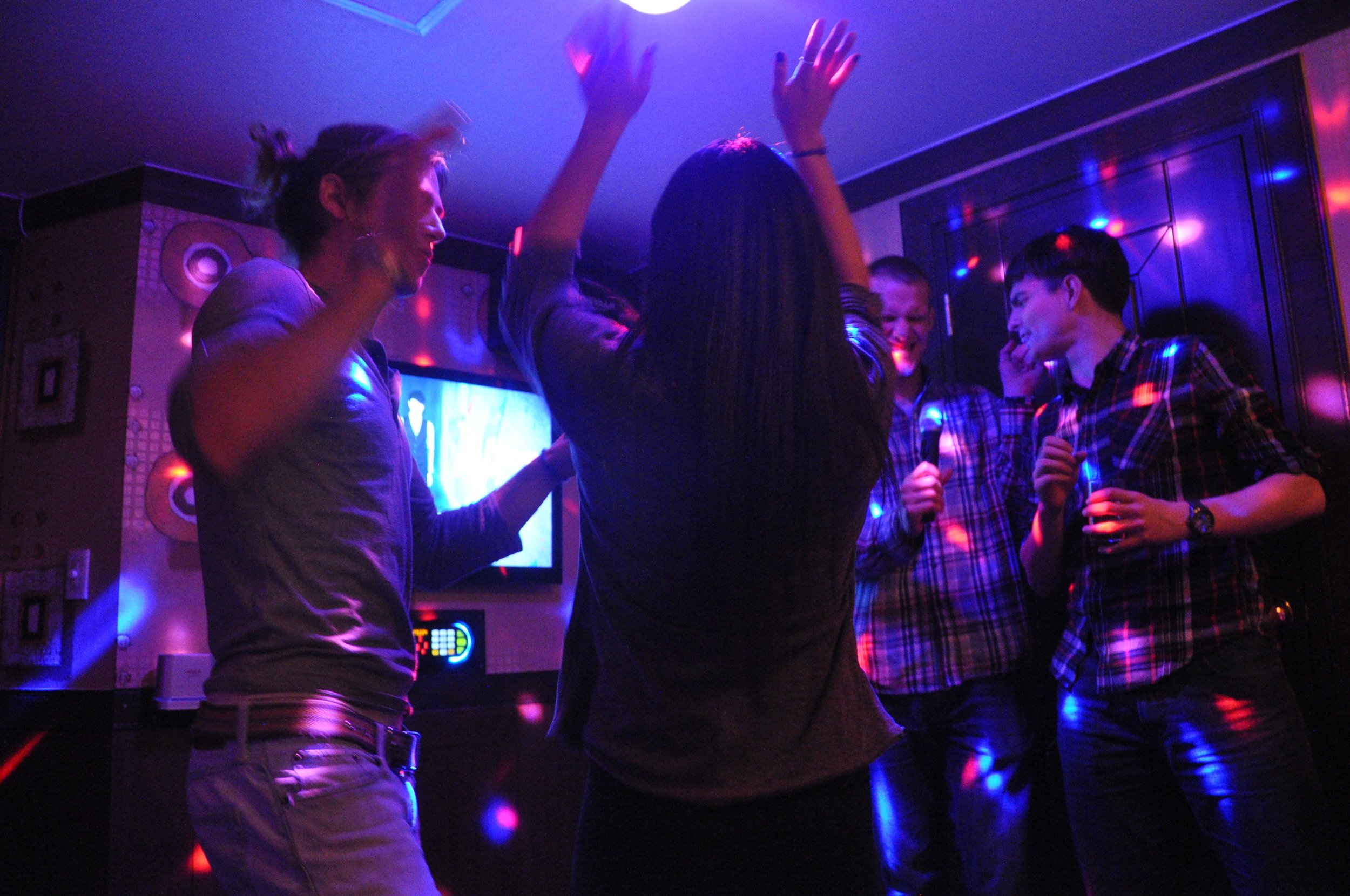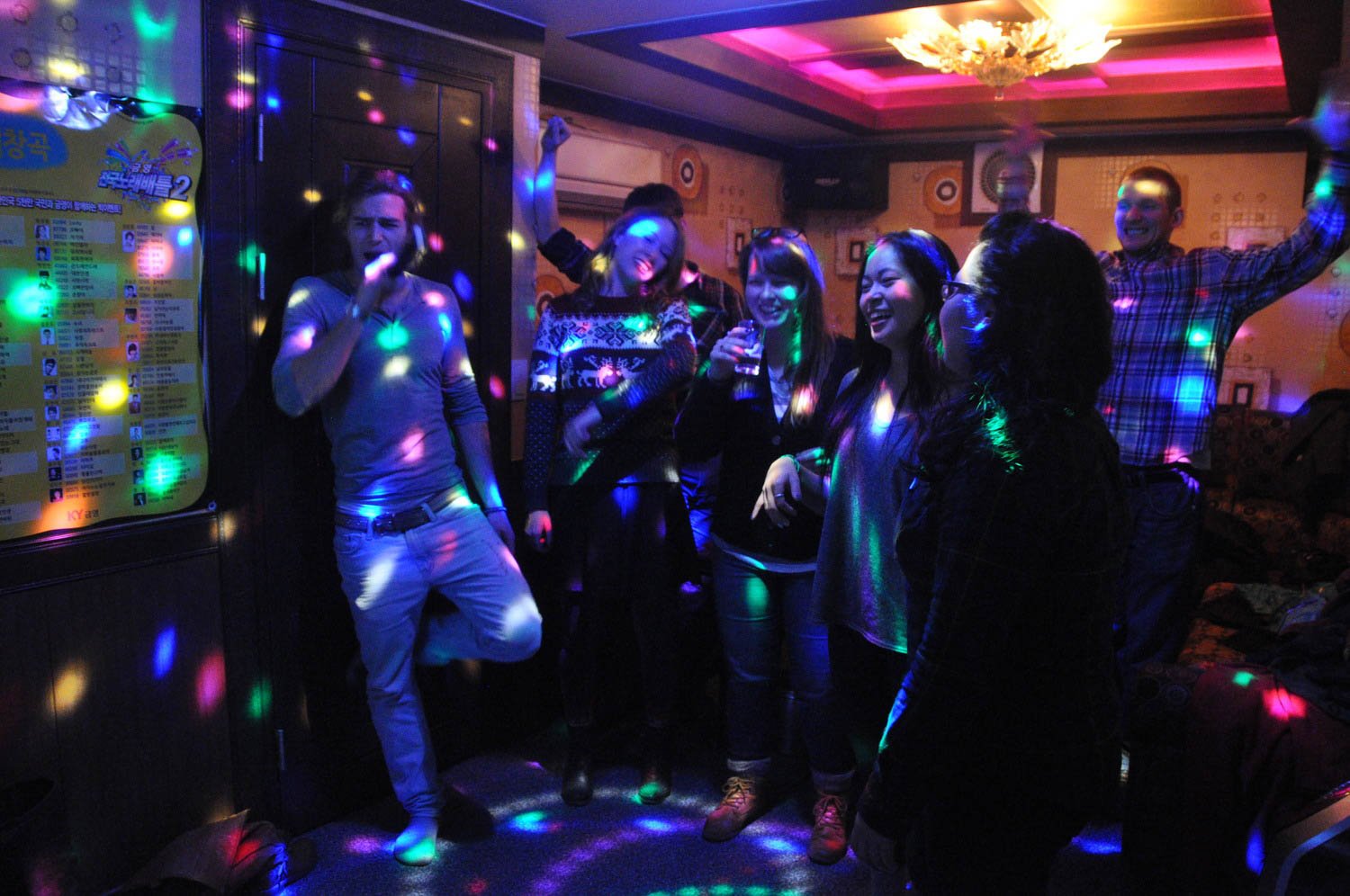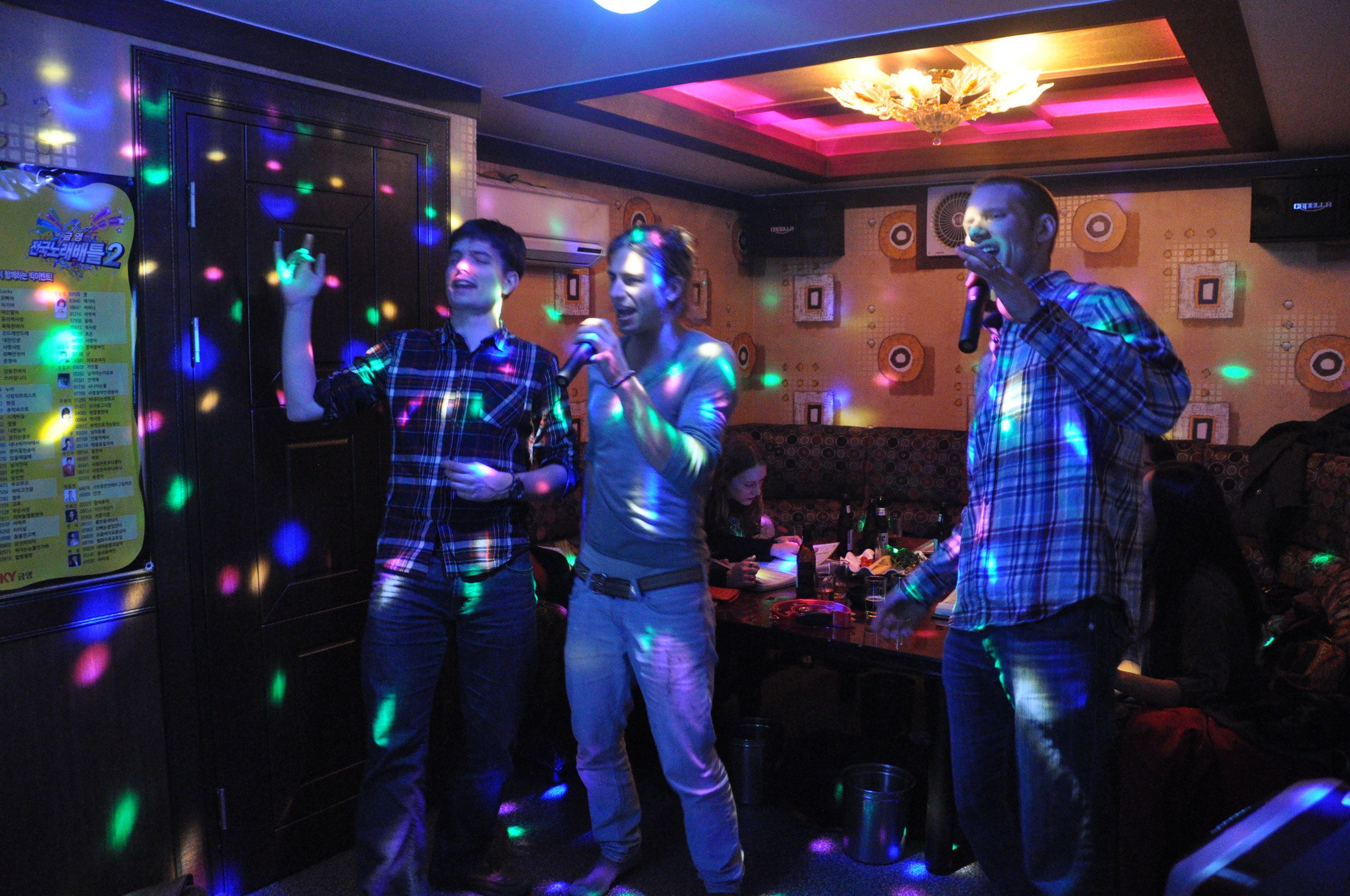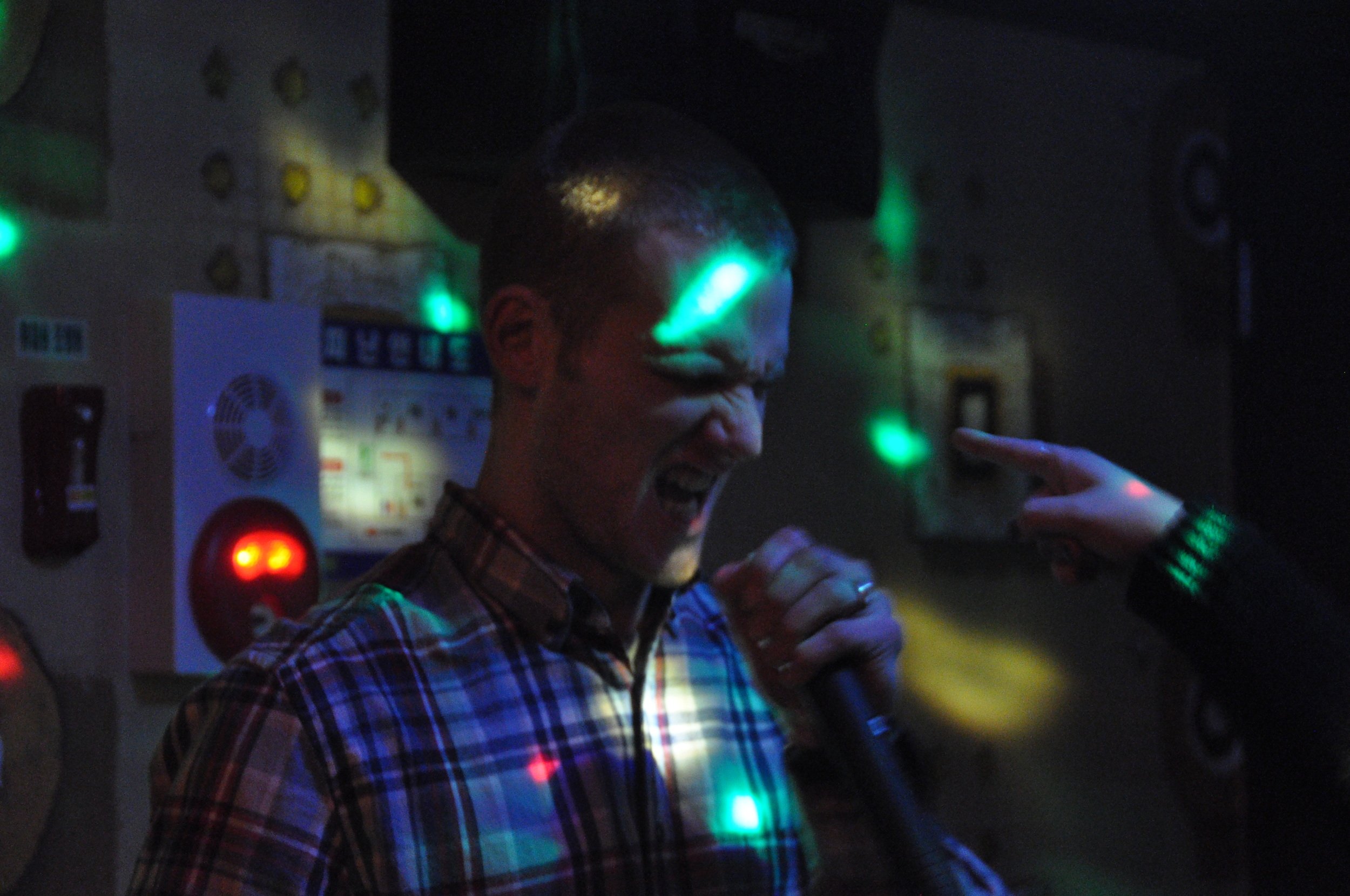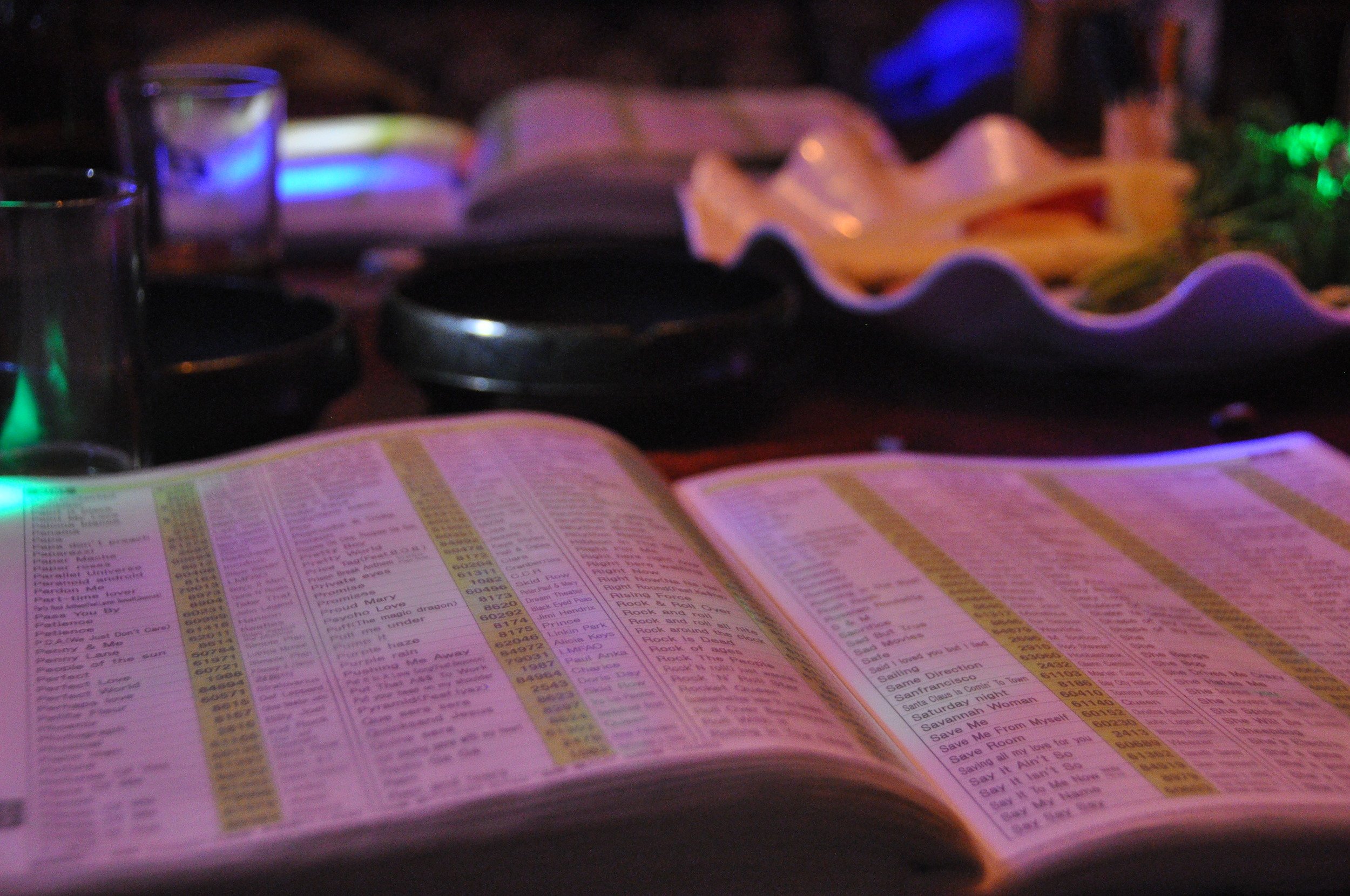 I think I may have found a new favorite tradition! It was seriously one of the most fun Christmas Eves I can remember.
Christmas Morning
We all woke up the next morning with sore throats and mild hangovers, but the night before was well worth any discomfort.
Our cookie exchange turned into a sugary breakfast, and we opened our Secret Santa gifts one by one. It finally felt like Christmas.
So by now, I bet you're wondering where the "naked" part comes in… Well, here it goes.
In addition to going to a noraebang, one of the other things we have been meaning to experience is a jimjibang, or Korean bathhouse.
We made the nearly hour-long subway ride to Spa Land, touted as one of the best bathhouses in all of Asia. It is actually housed inside Shinsegae, the largest department store in the world, which is cool in and of itself.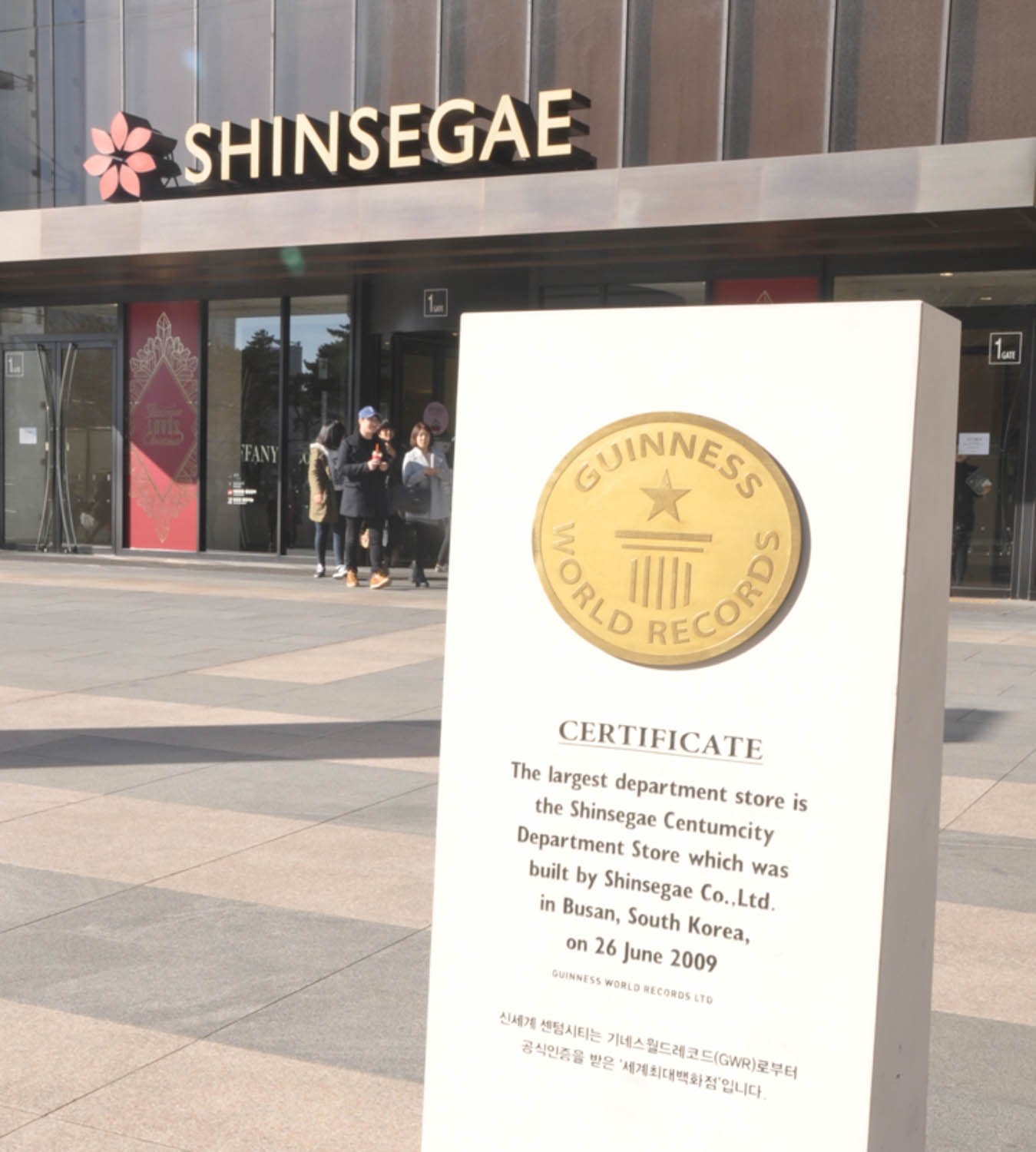 With three levels, Spa Land boasts 22 baths that are fed with natural spring water, saunas, a restaurant and even a conference room. That would be one awkward meeting, if you ask me.
We opened the doors to an utterly packed entryway. Couples, families, and yes, even small children, patiently held their places in line.
Our group of girls and guys had to part ways as we headed to our respective locker rooms and baths.
Once inside, we shed our clothing and changed into the cotton garments they'd given us – a cross between nurses' scrubs and a monk's robe.
Feeling a bit out of our element, we first headed to the areas in which clothing is required. But eventually, when decided we were ready for the baths, we removed all our clothing and tried to blend in as much as possible. Not super easy when you are the only foreigners in a crowded locker room.
While we used our small hand towels to strategically cover up, women of all ages – from the elderly to elementary-aged girls – walked around as if this was how they spend Christmas every year. Going to jimjibangs is a part of everyday life here, and many Koreans have grown up going to bathhouses regularly. I think we were the only ones feeling uncomfortable.
We opted to bypass the crowded indoor bath because, under the circumstances, we wanted a bit of personal space. Just outside, was a large bath edged with rocks and surrounded with ferns. The water steamed as it met the December air, making a picture-perfect setting. But being that there were naked people all around us, I don't exactly have any photos to share.  
After the initial awkwardness dissipated, we all began to feel more at ease and were bummed when we were asked to leave 30 minutes later for the scheduled inspection.
We then met up with the guys in the mixed-gender areas – sporting our nurse/monk outfits, of course. We went into saunas themed after different parts of the world, and spent some time in an outdoor foot bath.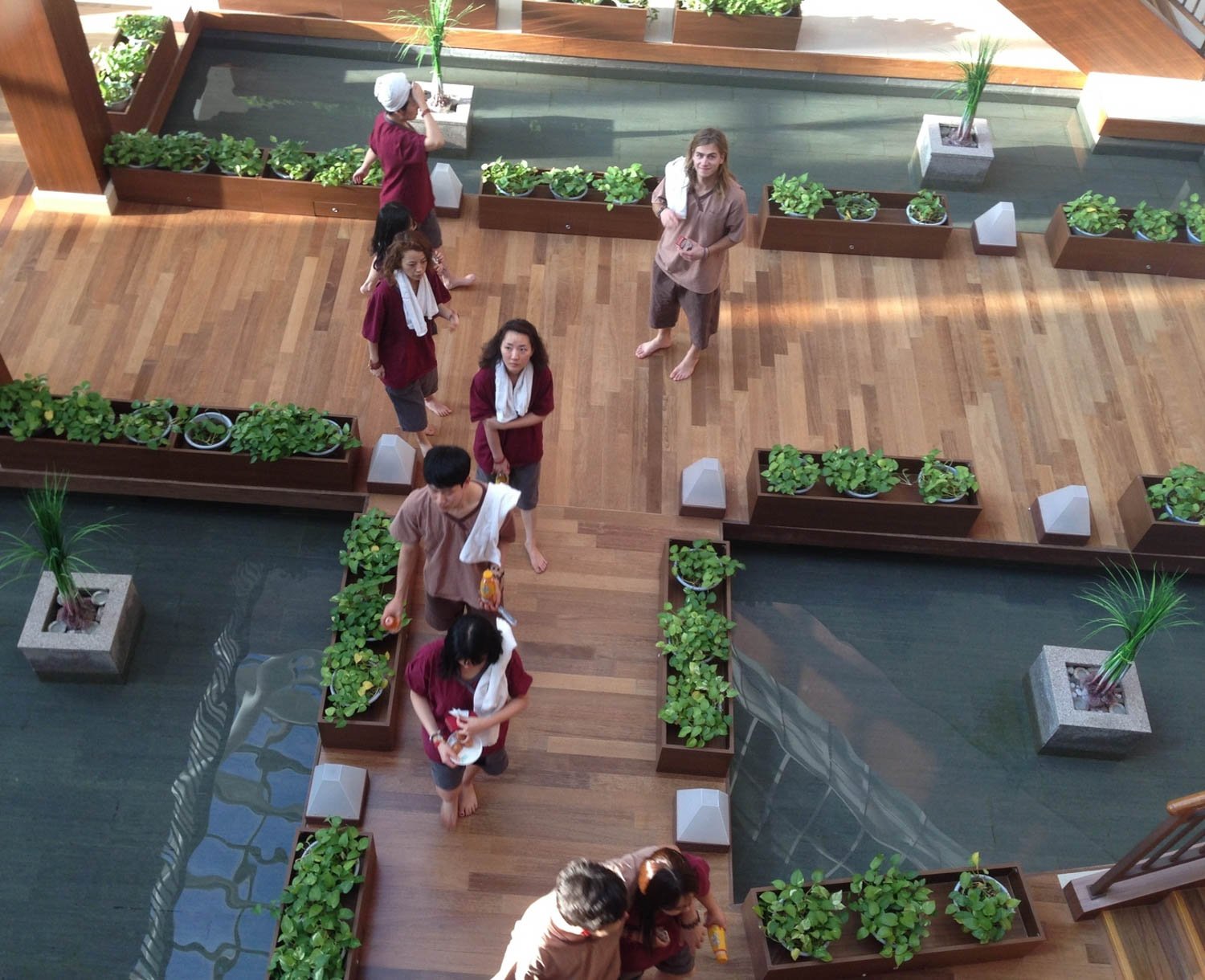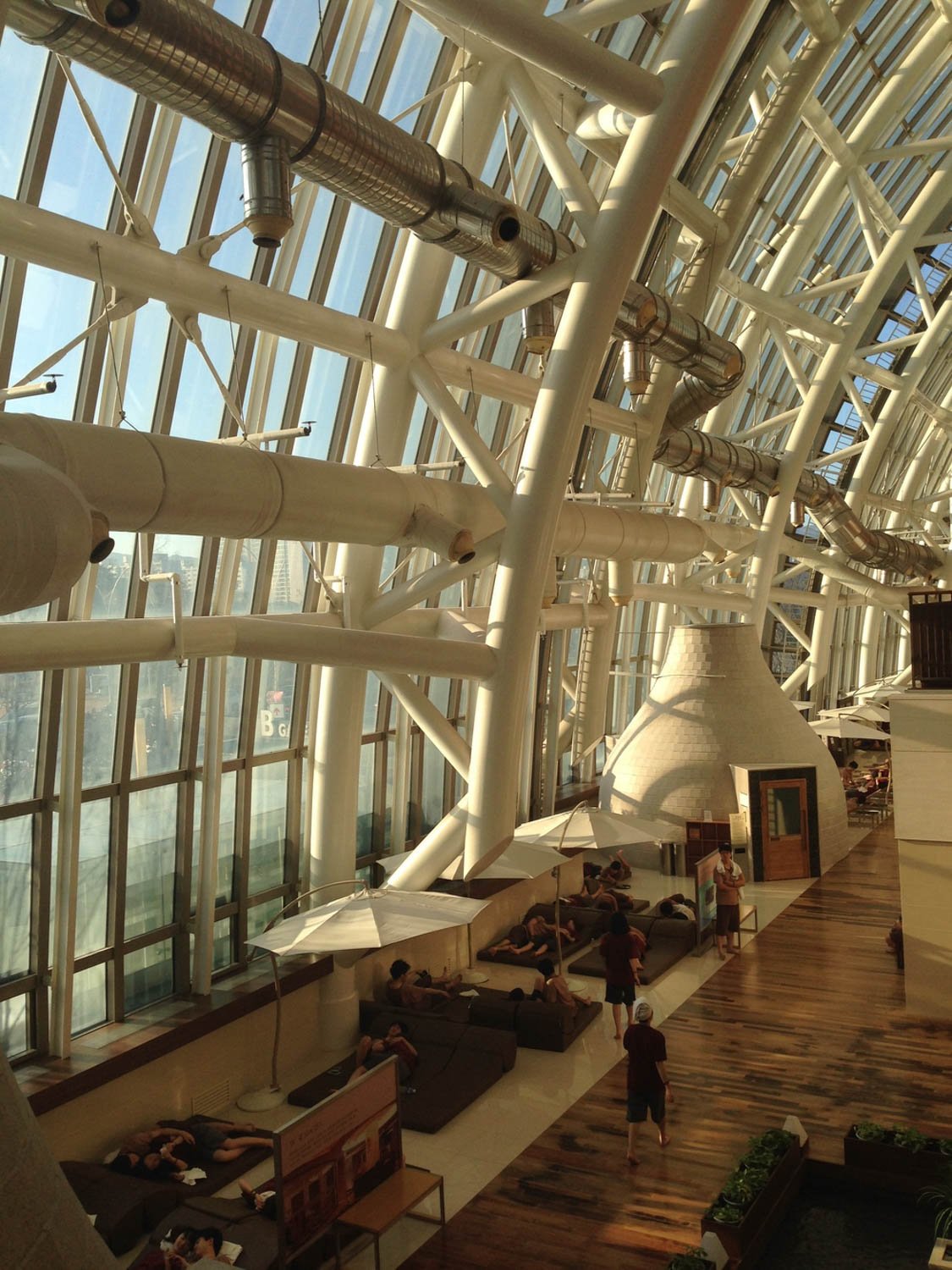 We left Spa Land in a state of sedated bliss, and had it not been for the crowded subway with no spots to sit down, I would have fallen straight asleep.
Though I'm not sure going to a jimjibang is a tradition I will maintain for Christmases to come, it definitely made this holiday one I won't soon forget.
---
How to get there: From downtown, take Line 1 toward Nopo and transfer to Line 2 at Seomyeon. Get off at the Centum City stop and take exit 12. Walk straight and you will pass by the entrance of the Shinsegae Department store as well as some statues and a Guinness Book plaque. You will then see the entrance to Spa Land on your right. The door is marked "Gate 4".
Entrance fee: One adult – 13,000 won on weekdays; 15,000 won on weekends or holidays (Before 9 a.m. or after 8 p.m., admission is 8,000 won on weekdays and 10,000 won on weekends or holidays). Admission allows you 4 hours in the spa and includes two towels, lockers and clothing to be worn in mixed-gender areas.
Hours: 6:00 a.m. to 12:00 a.m.
---
Are you planning a trip to South Korea?
We have TONS of resources on travel in South Korea and destinations throughout the country. Check out our Ultimate South Korea Travel Guide for all the answers to your most burning questions, or read some of our favorite articles below.