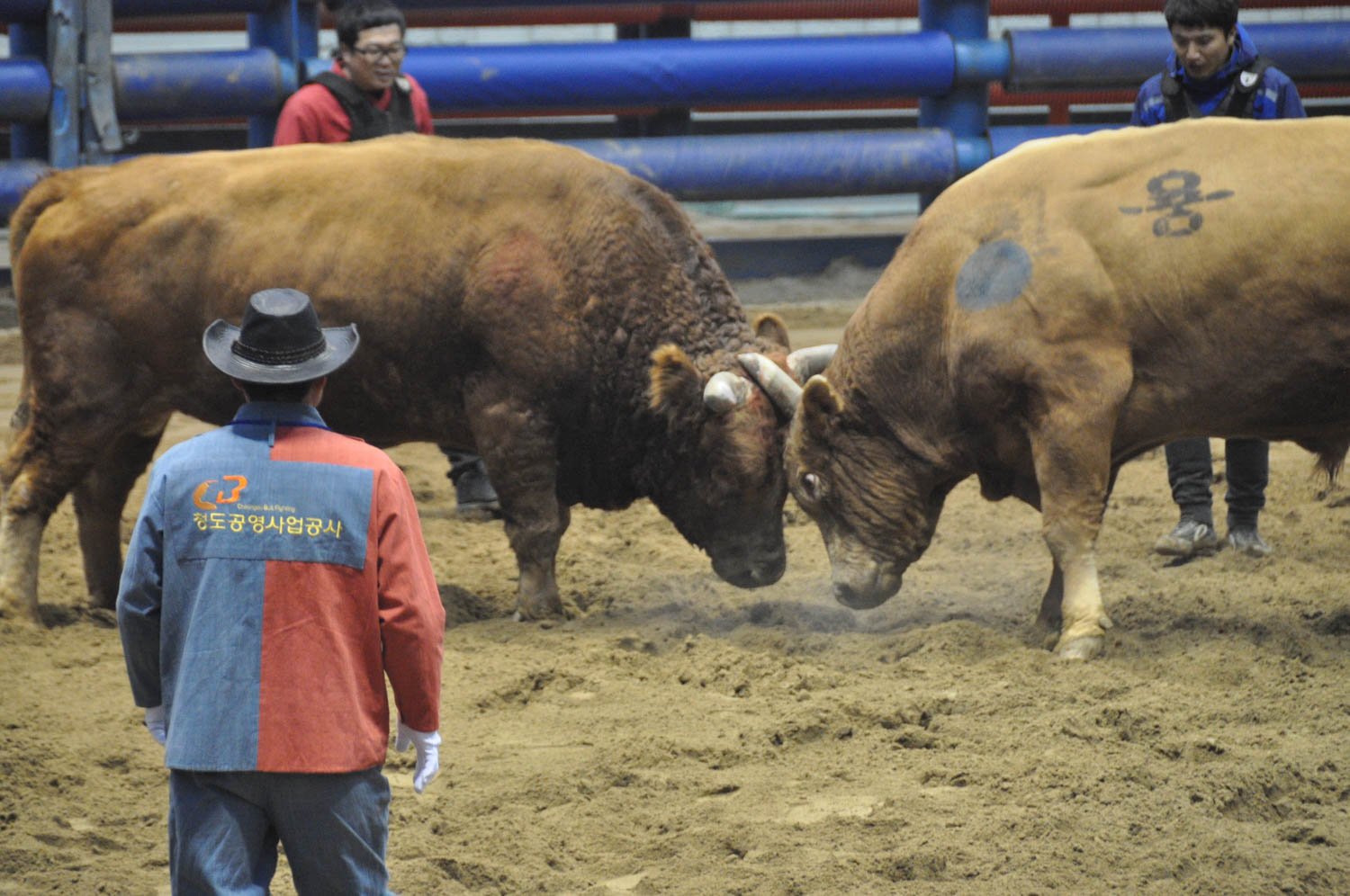 Think bullfighting happens just in Spain? Think again. Korea has it's own version of this centuries-old sport, and we got to experience it firsthand this weekend, as well as a couple other quirky adventures.
Along with two friends, we made our way to the nearby town of Cheongdo for a day of exploring. 
Bullfighting
Cheongdo is known for its bullfighting festival, which is held each April and draws thousands of spectators. In December, they offer fights that are free to the public every weekend, so we took advantage of this unique opportunity.
Unlike the well-known ritual in Spain, the animals are not killed in Korean bullfights. In fact, they are actually quite tame. Two bulls are walked into the center of a ring by their trainers and obey commands in an attempt to "push" the other bull until one backs away.
The first match was pretty uneventful, so in order to spice things up, I decided to place a bet. Since the form was written in Korean and I wasn't entirely sure what I was doing, I bet small. I handed the woman behind the counter 1,000 won – about one US dollar – for the blue bull. 
Well with a small bet comes a small reward. I think I only won a handful of change in total, but at least I came out ahead, right?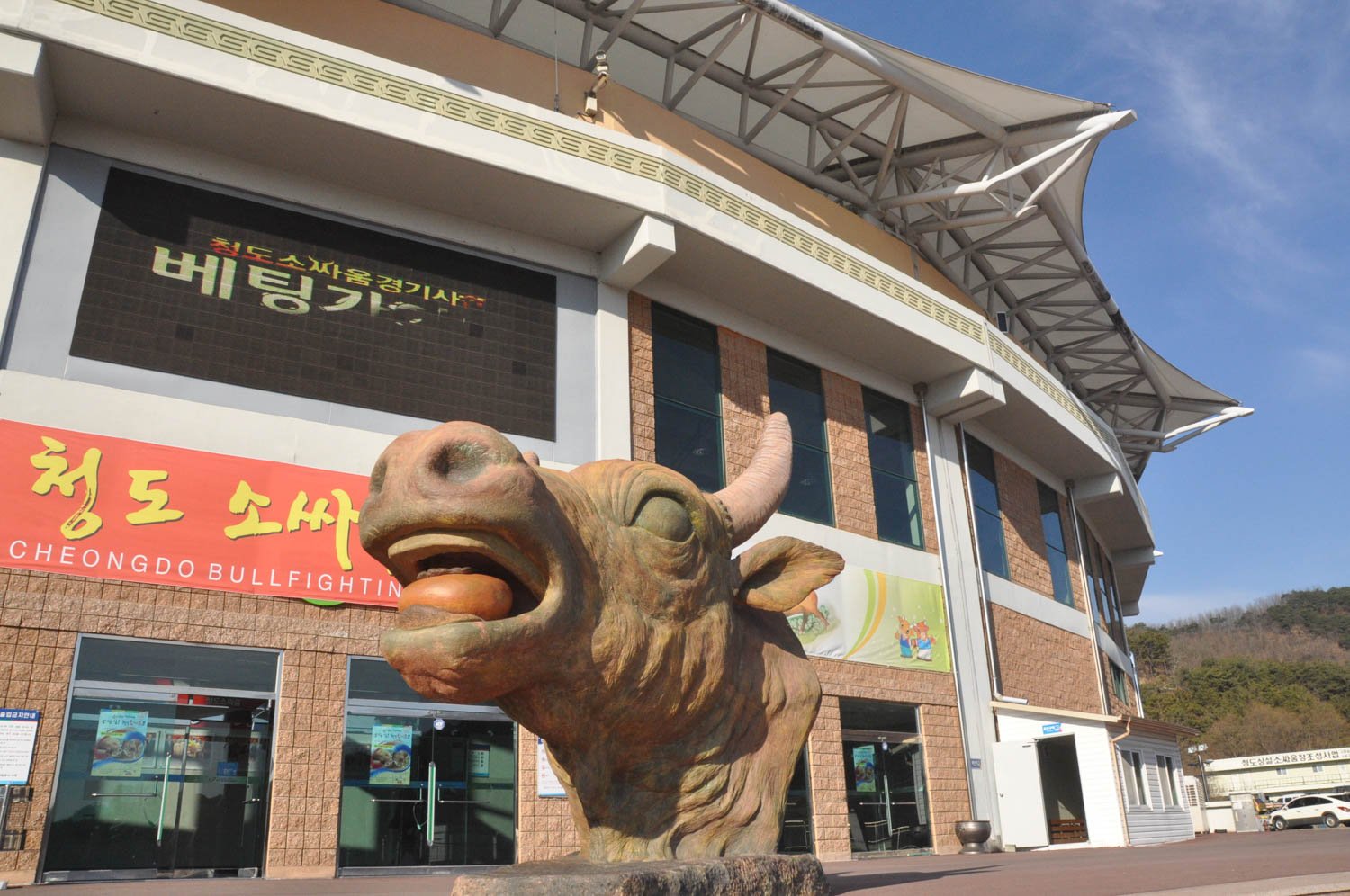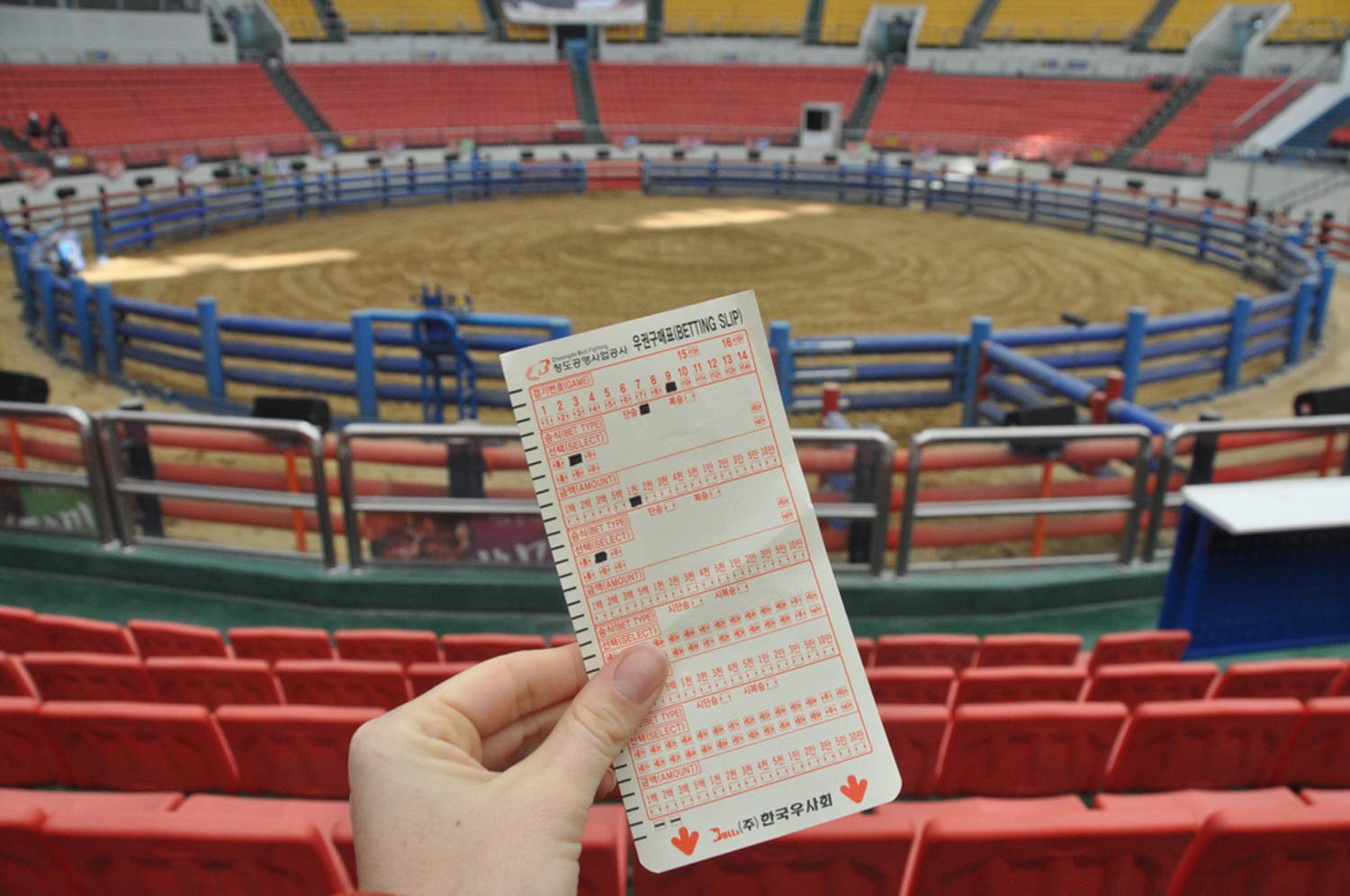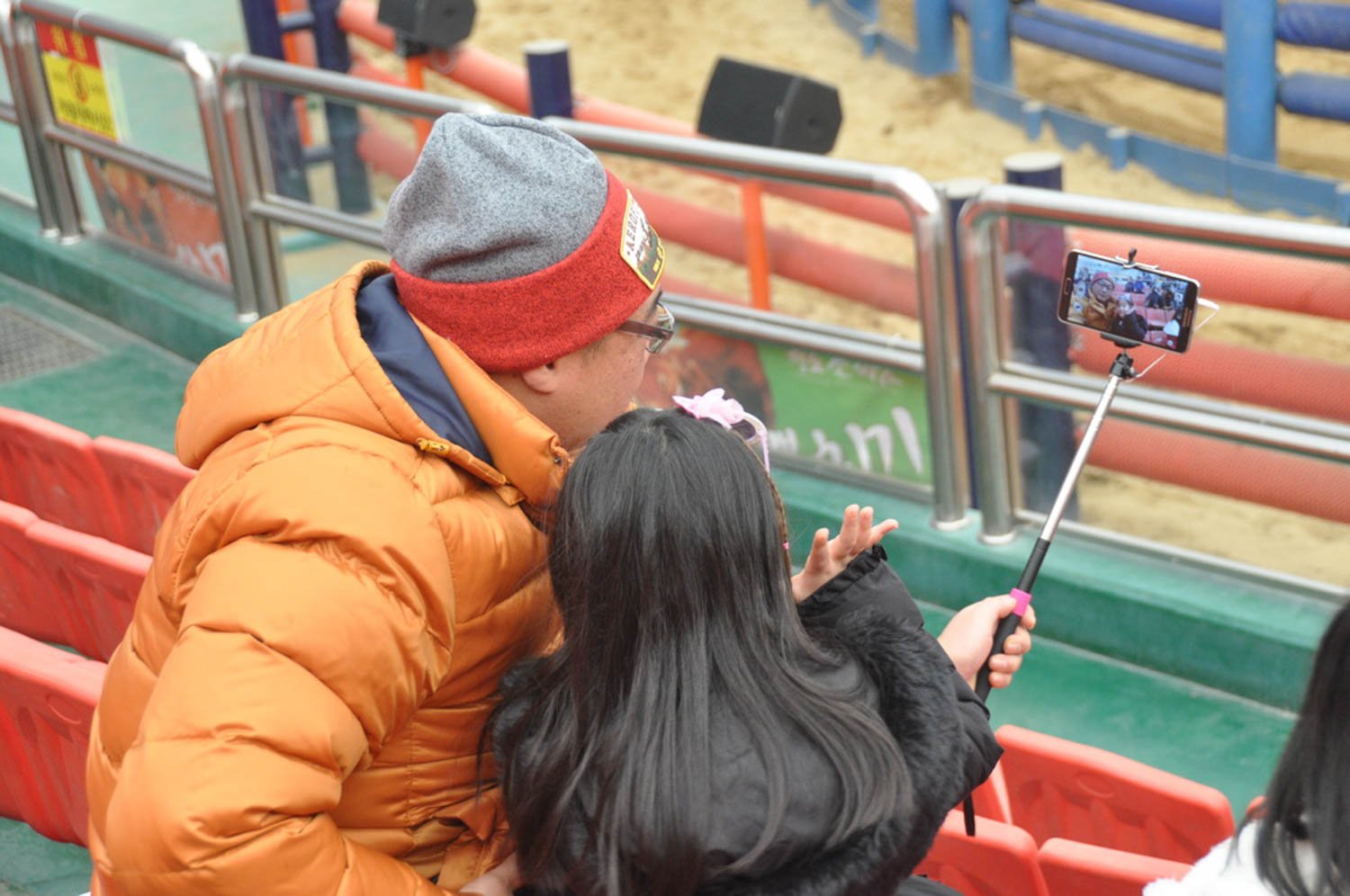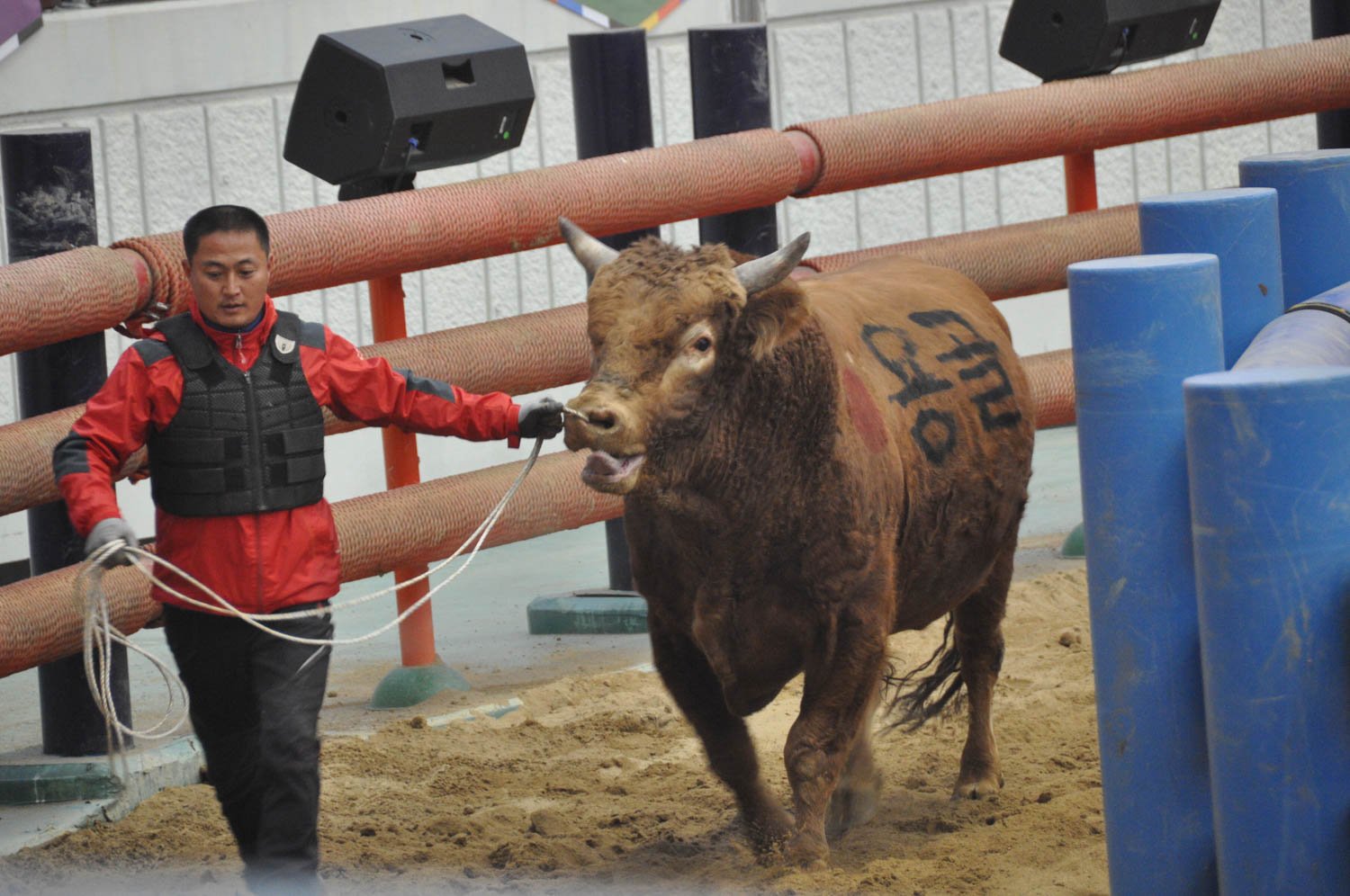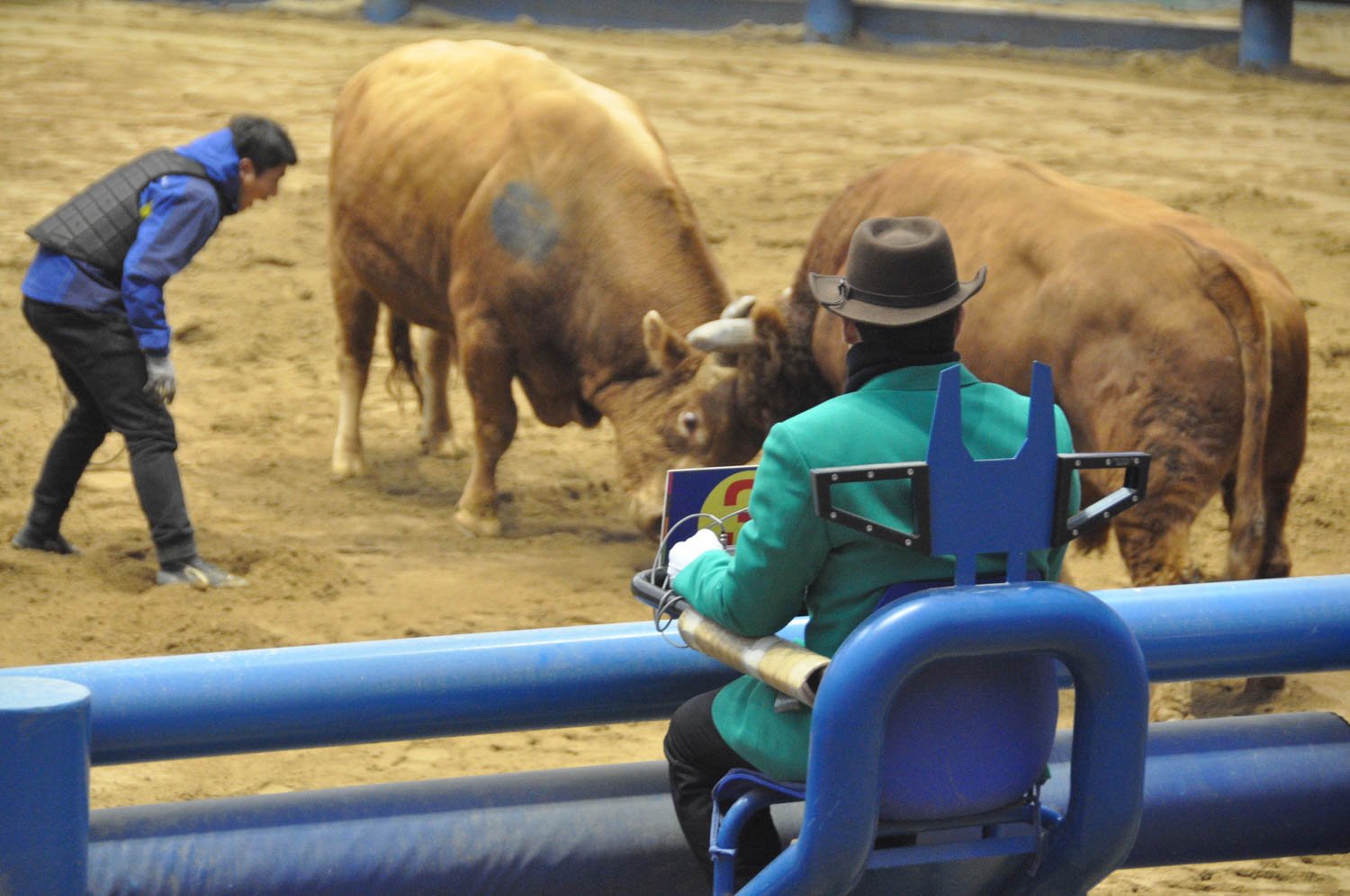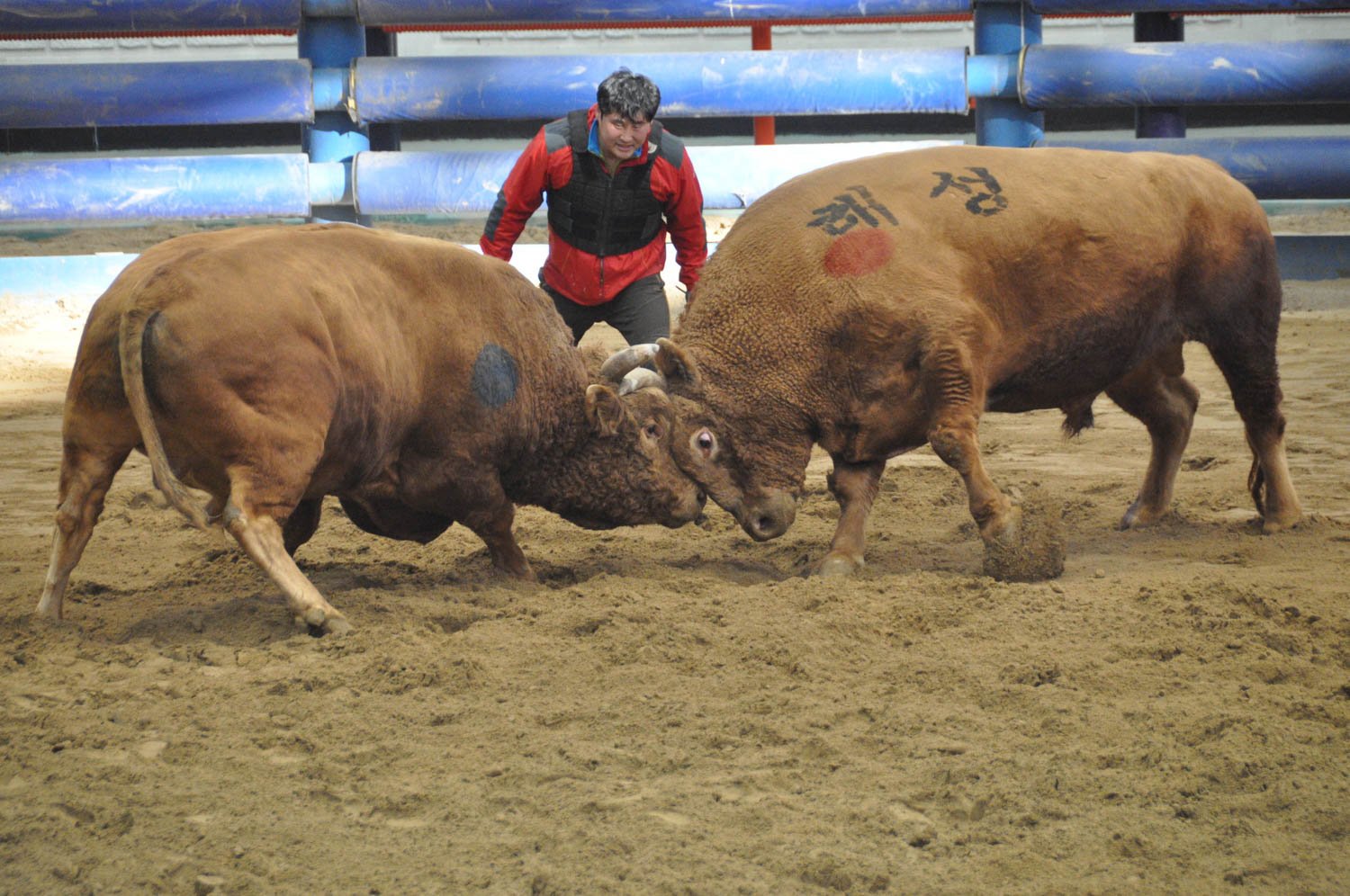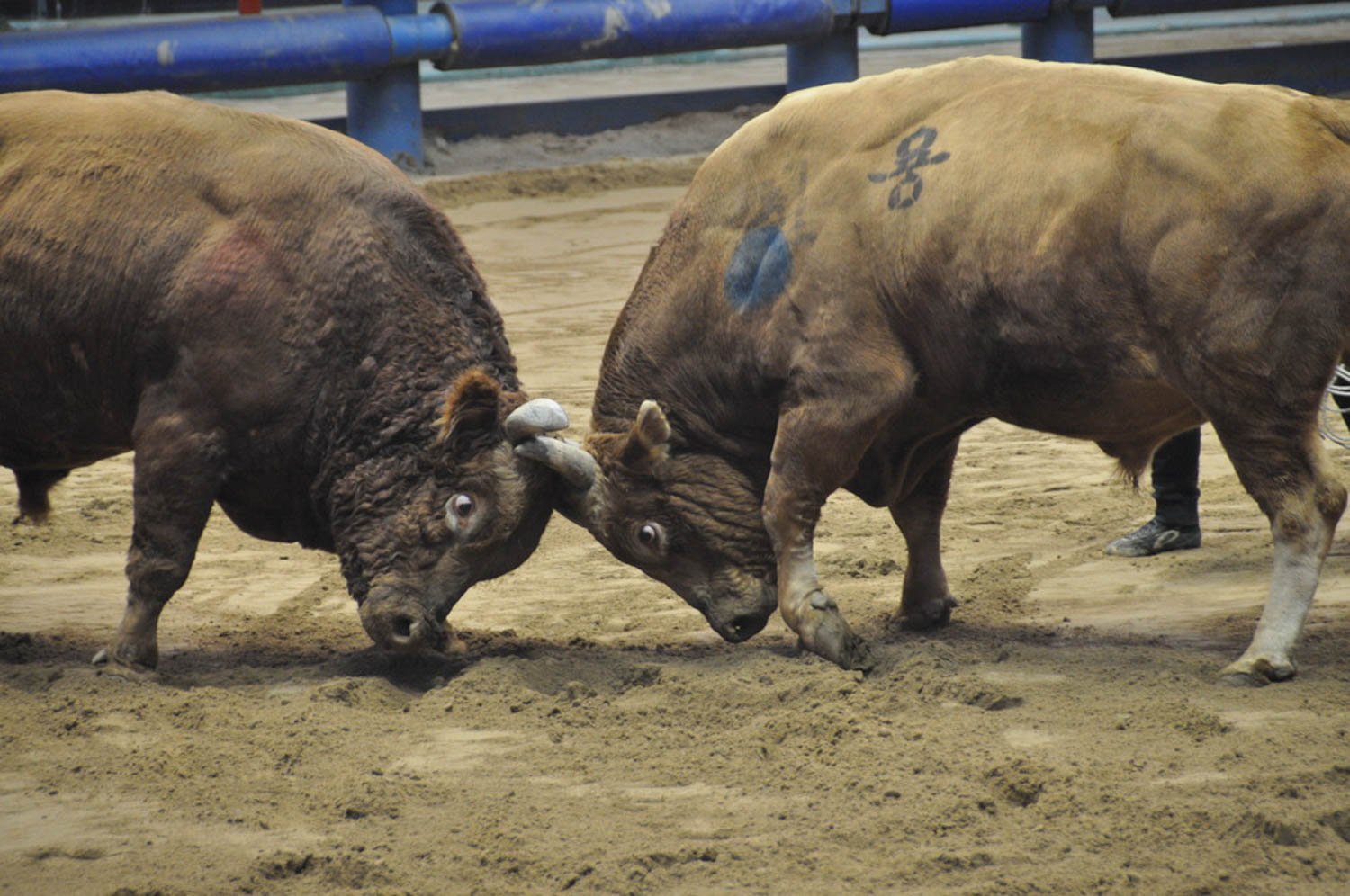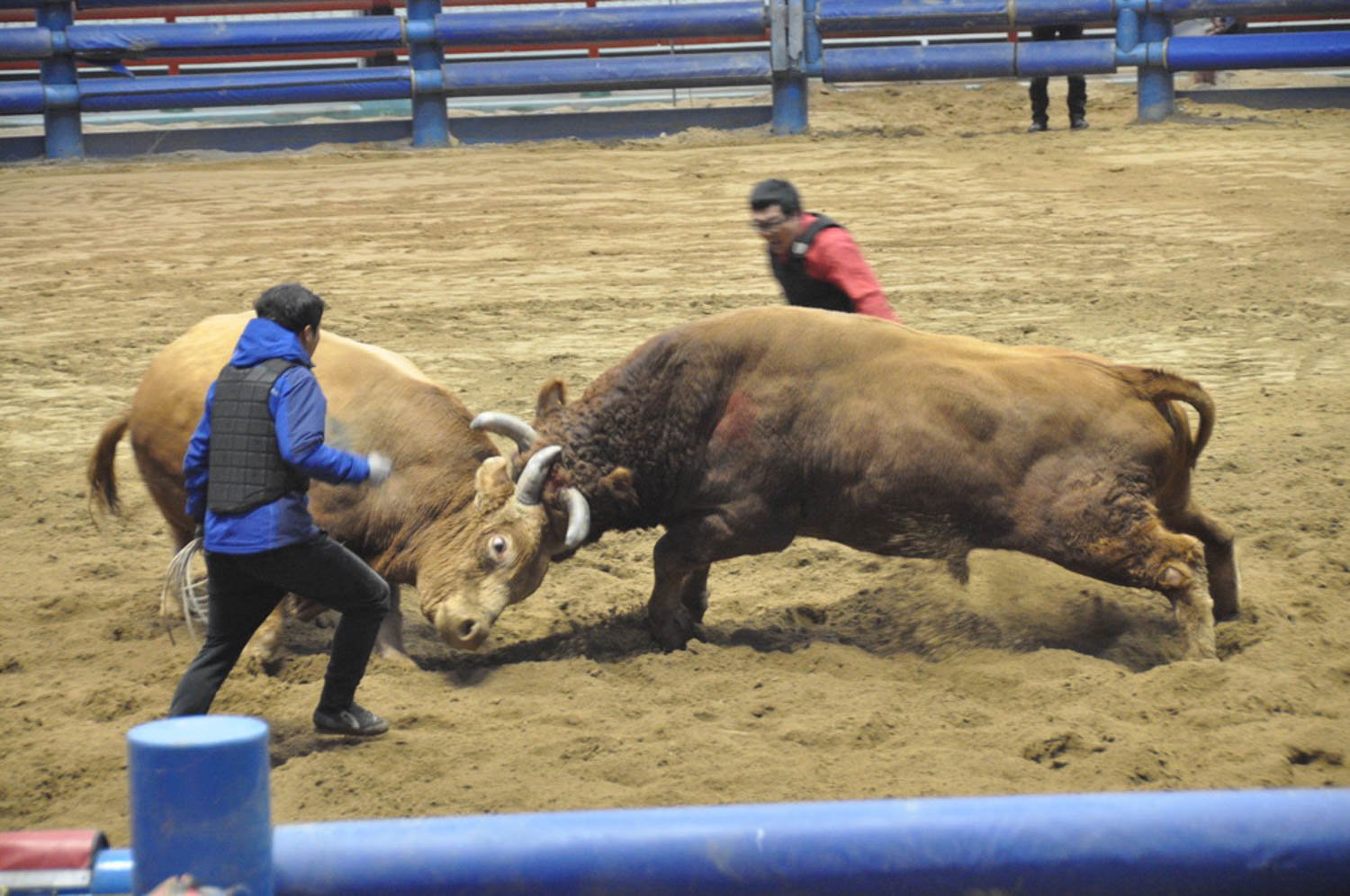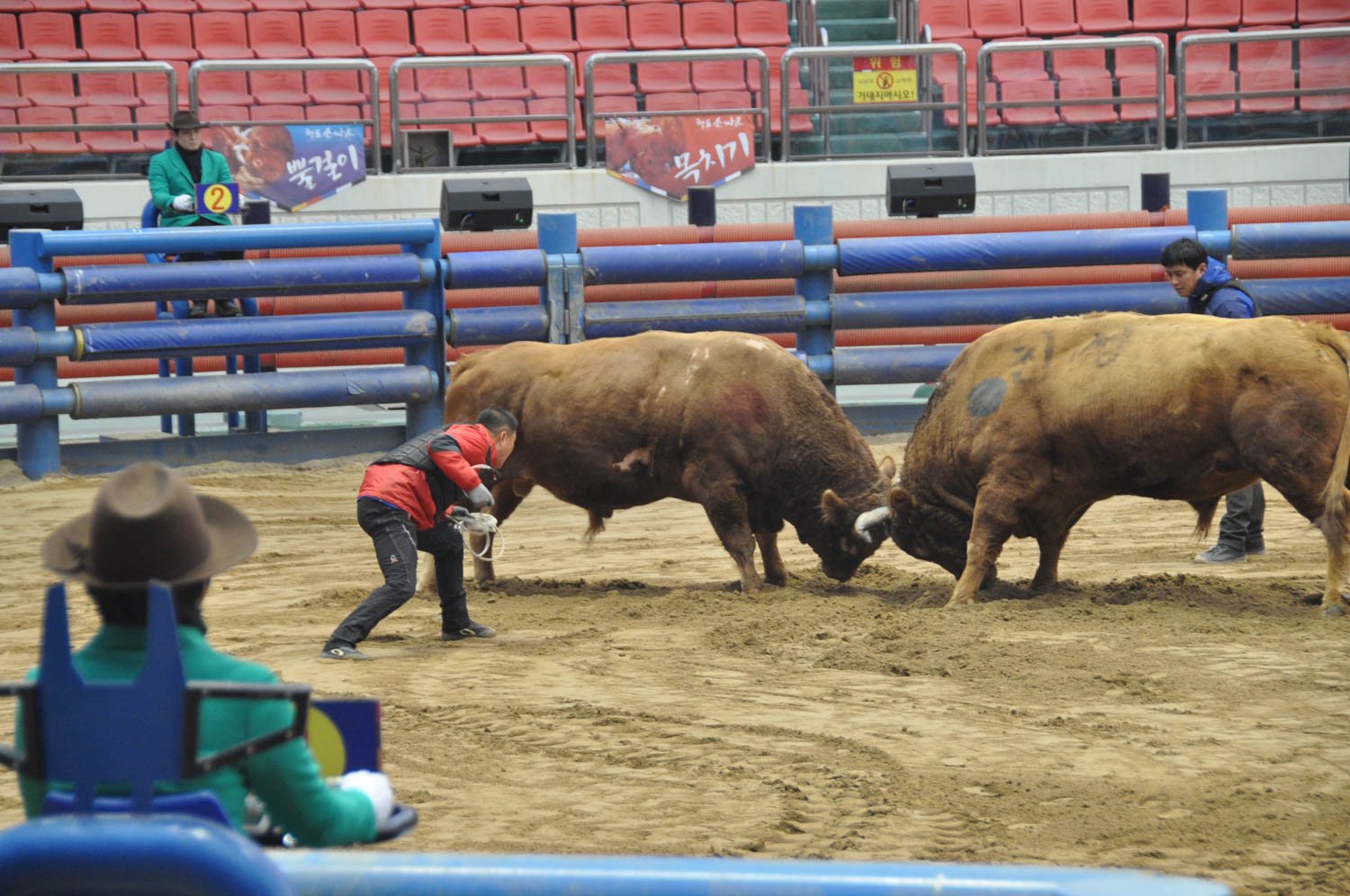 Persimmon Wine Tunnel
When asked what we miss most from home, one of our first answers (after cheese and craft beer) is wine. Yes, you can find wine in Korea, but over all, it is pretty expensive.
Korea doesn't really do wine, per se. There is makgeolli – rice wine- and wine made from persimmons.
And the premiere place to drink this persimmon wine? You guessed it. Cheongdo!
We took a taxi through an orchard with bare trees that we can only assume during warmer times of the year are brimming with persimmons. We then entered an old, humid railroad tunnel that is now used as a cellar in which to age this unique wine. 
The wine itself has a tangy, almost vinegar-like taste. After a few sips though, it is surprisingly enjoyable. We had a couple glasses and nibbled on some cheese and crackers we purchased. On our cheese platter was a Kraft single still in its wrapper and cut in quarters. If that doesn't illustrate the cheese selection in Korea, I don't know what will.
While we were enjoying our wine, a passing couple stopped and asked Ben if they could take a picture with him holding their child. Before he could answer, the man set the baby in Ben's lap, and proceeded to snap away like that was a normal thing to ask a stranger. I so wish I had captured that moment on film!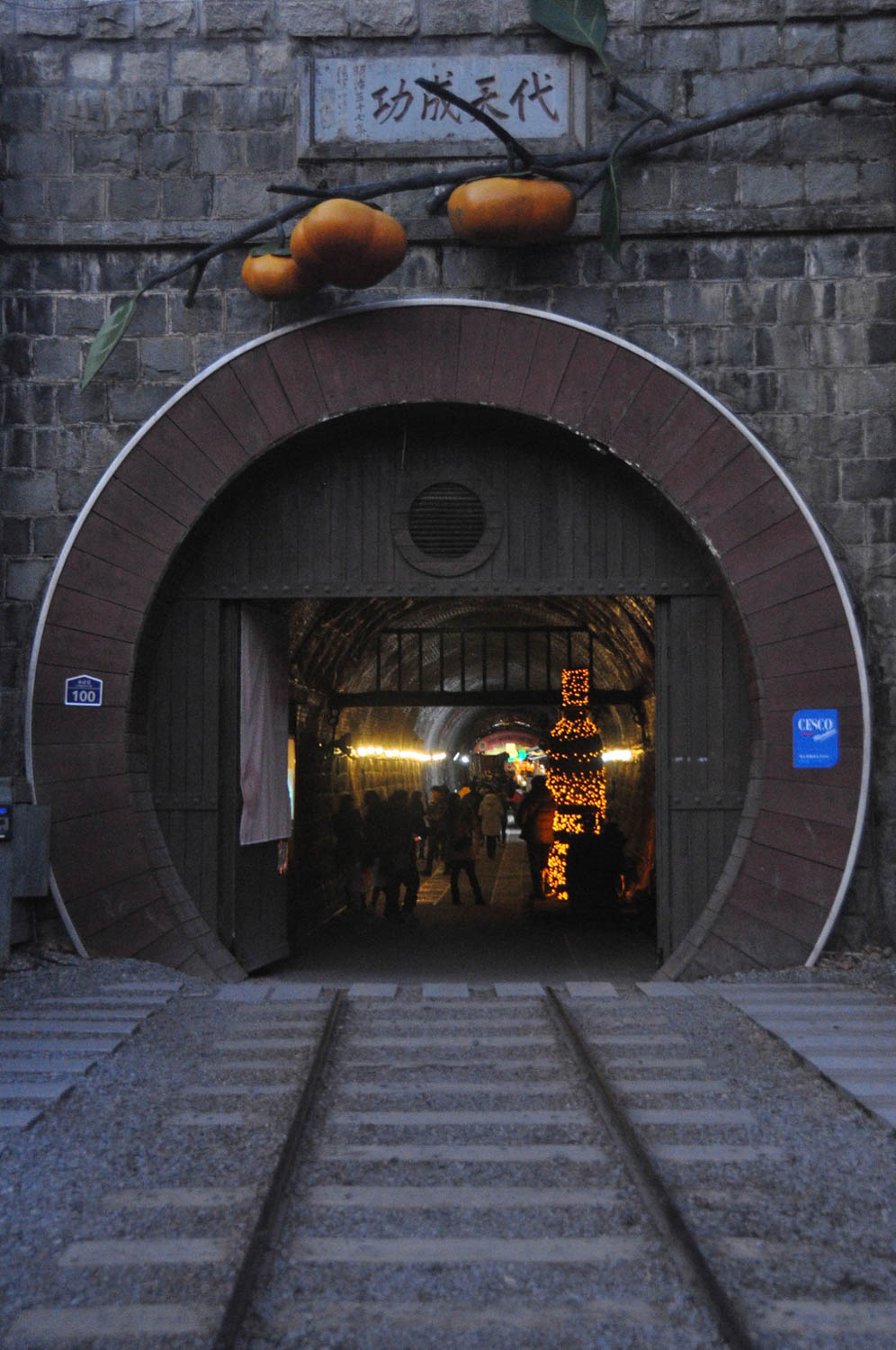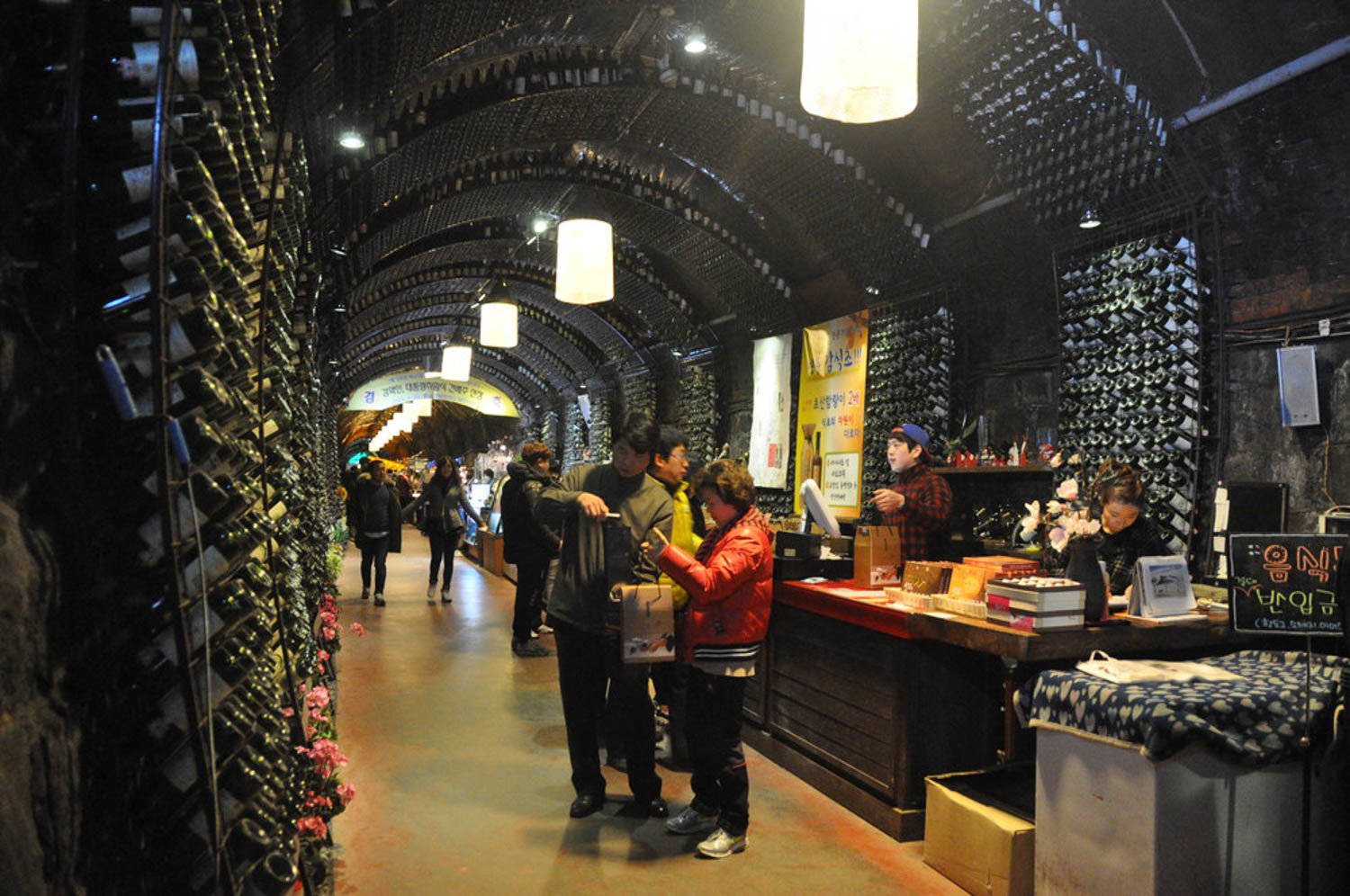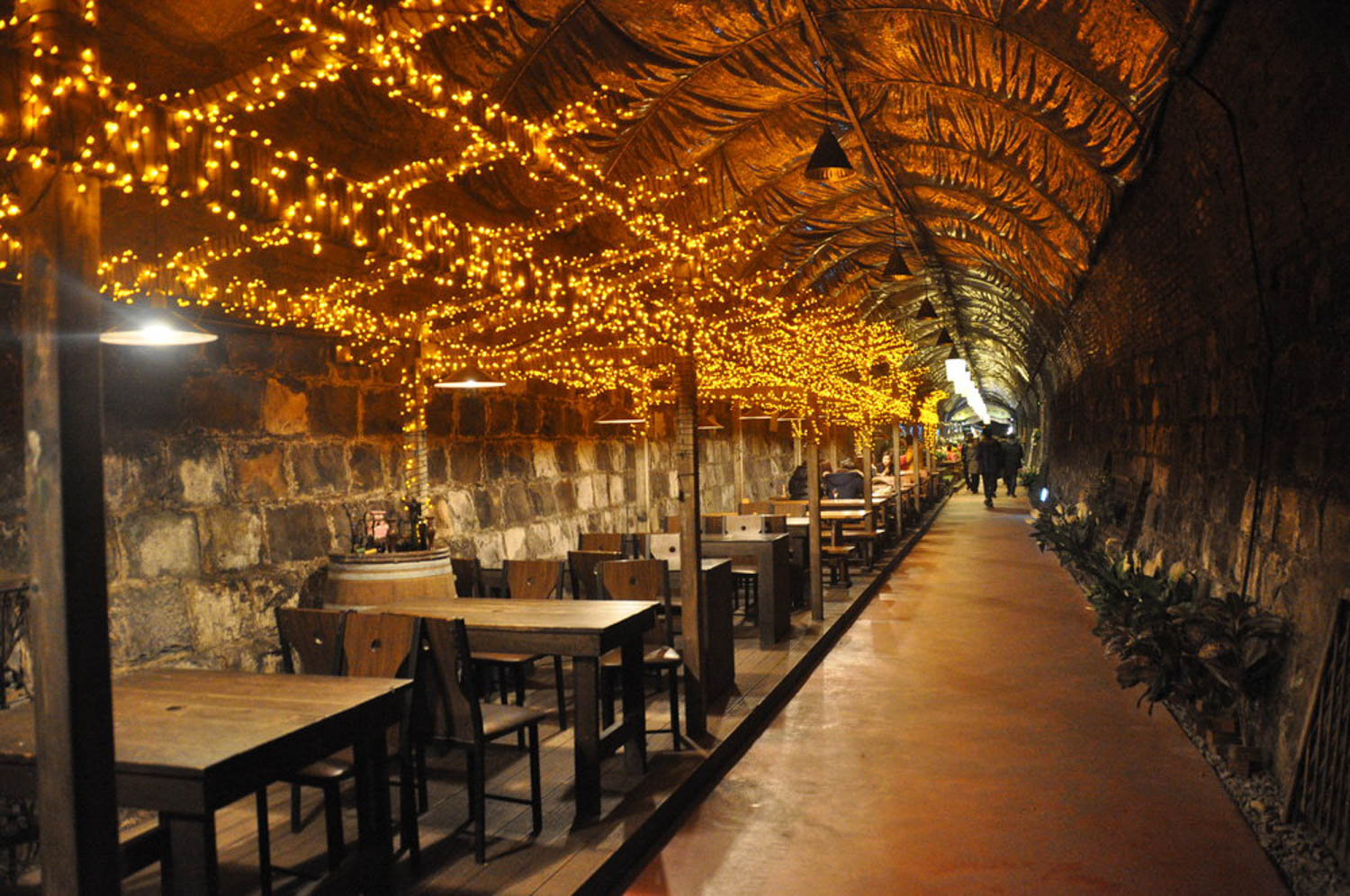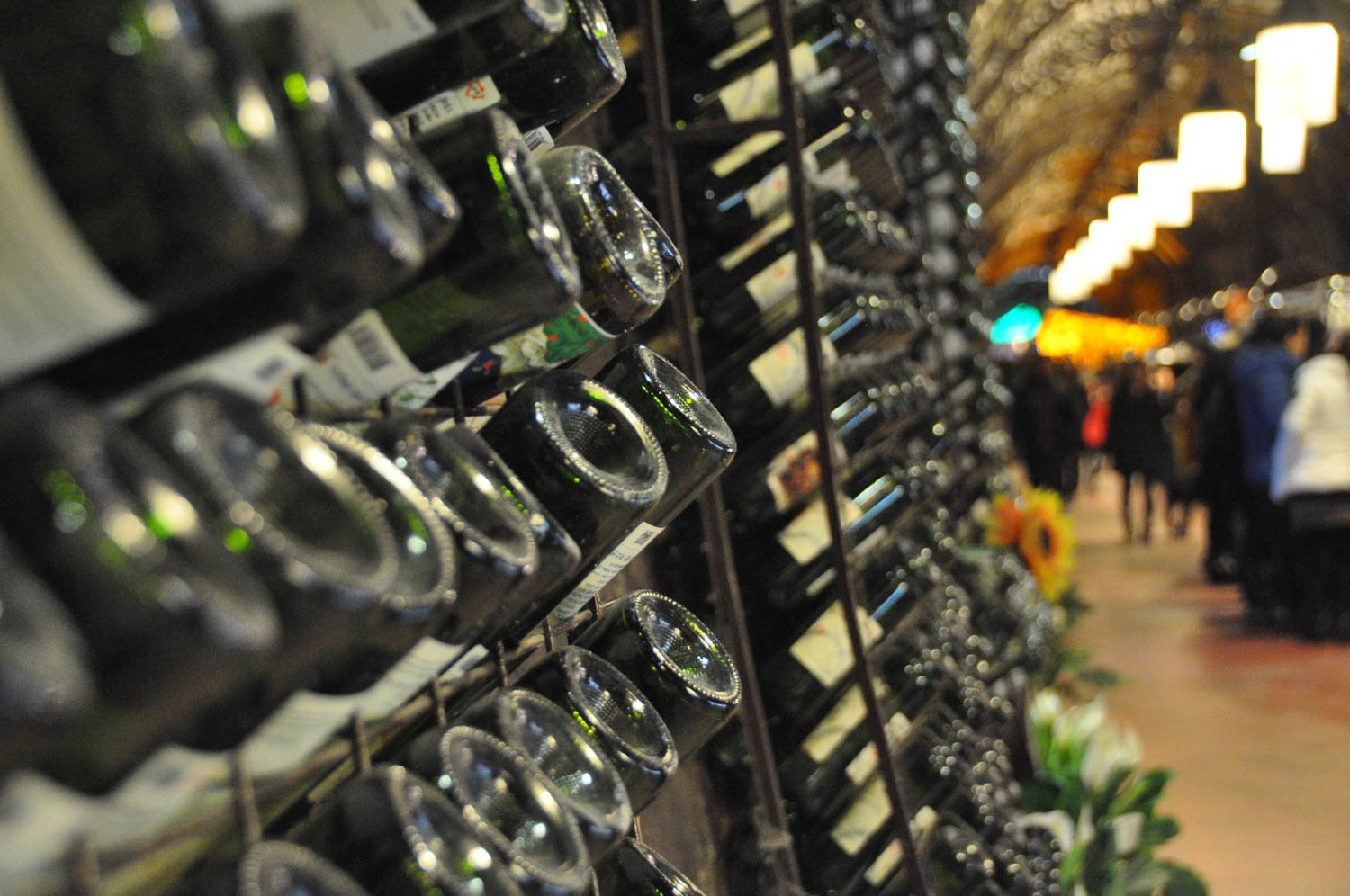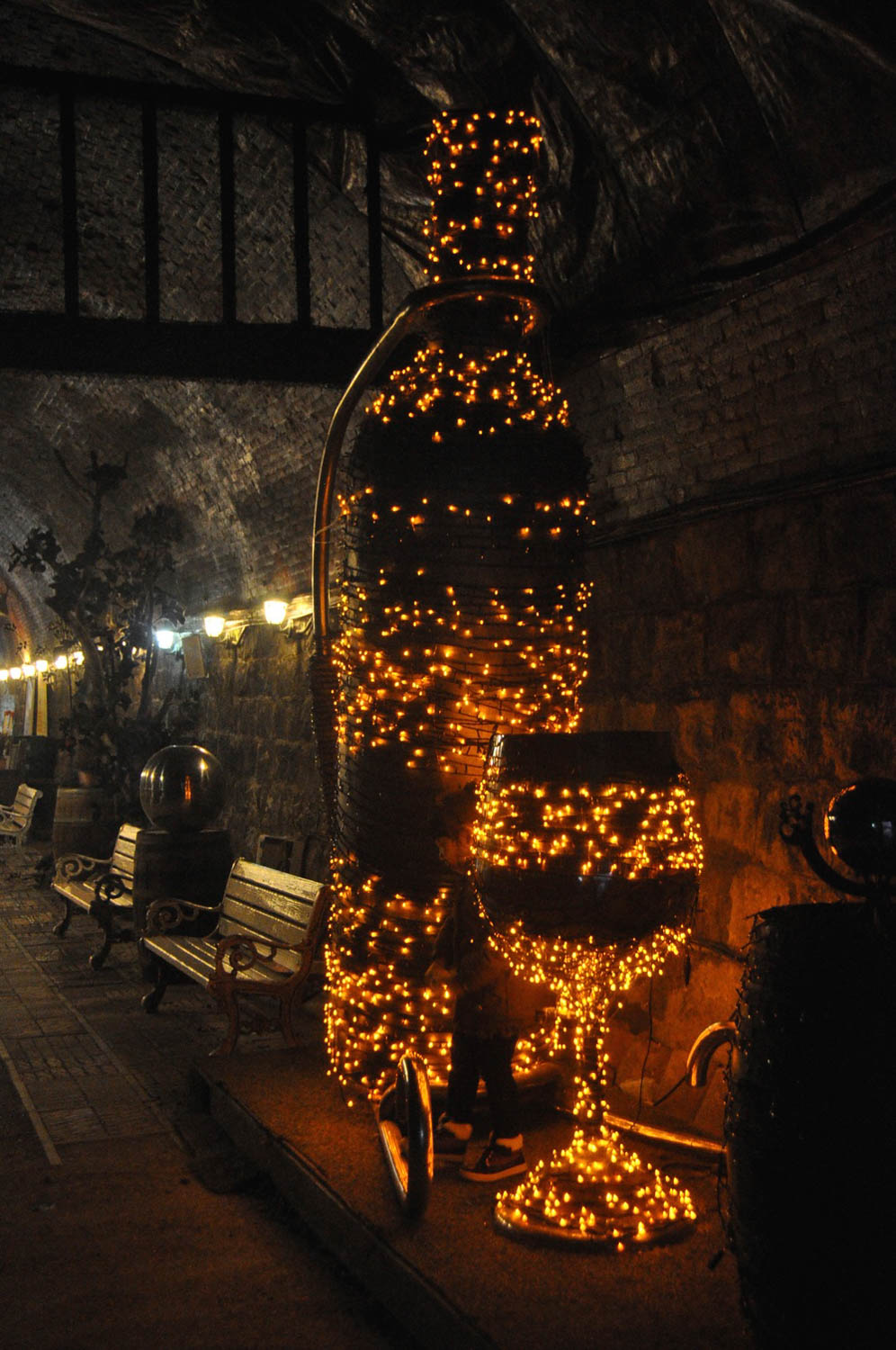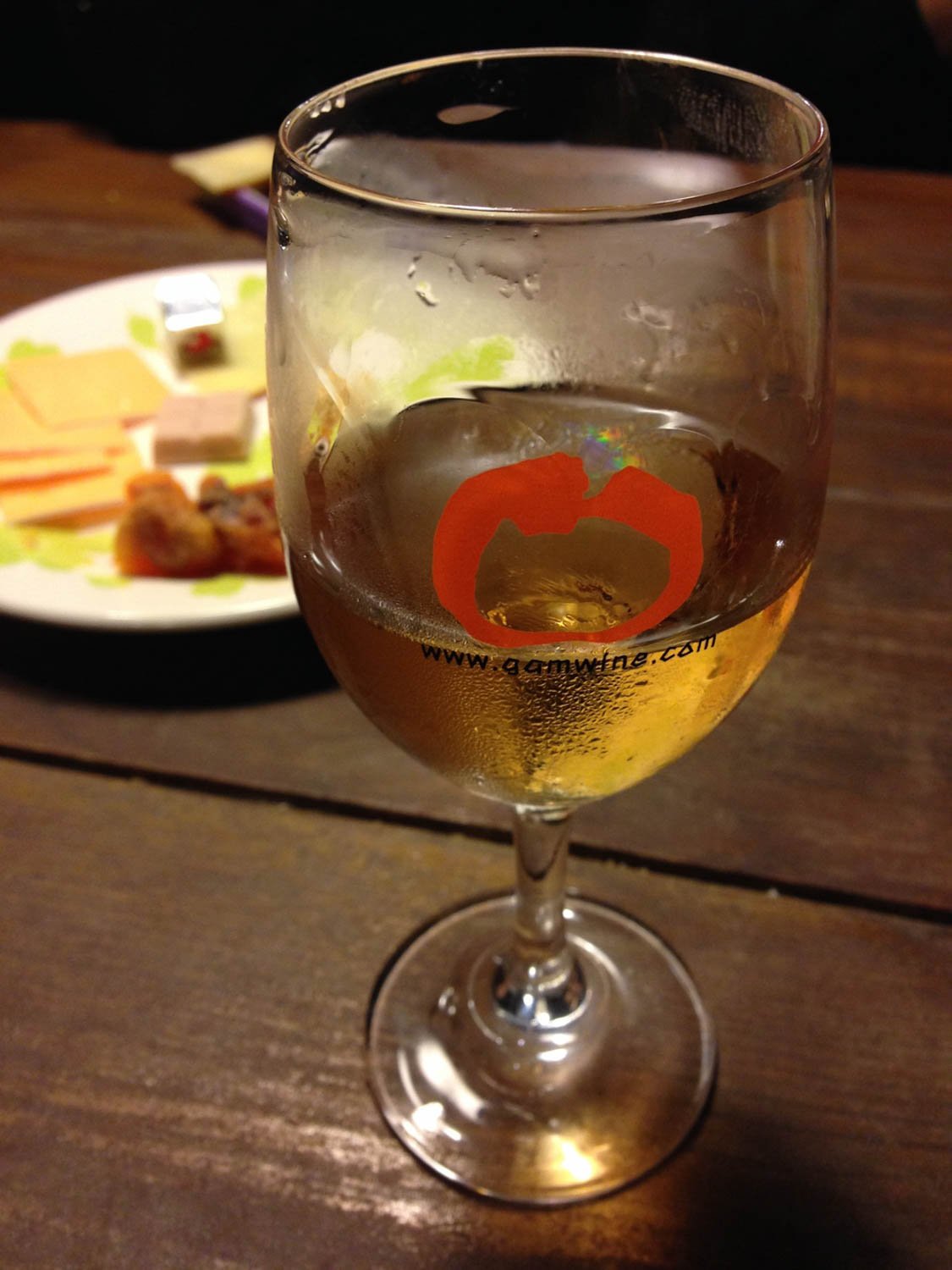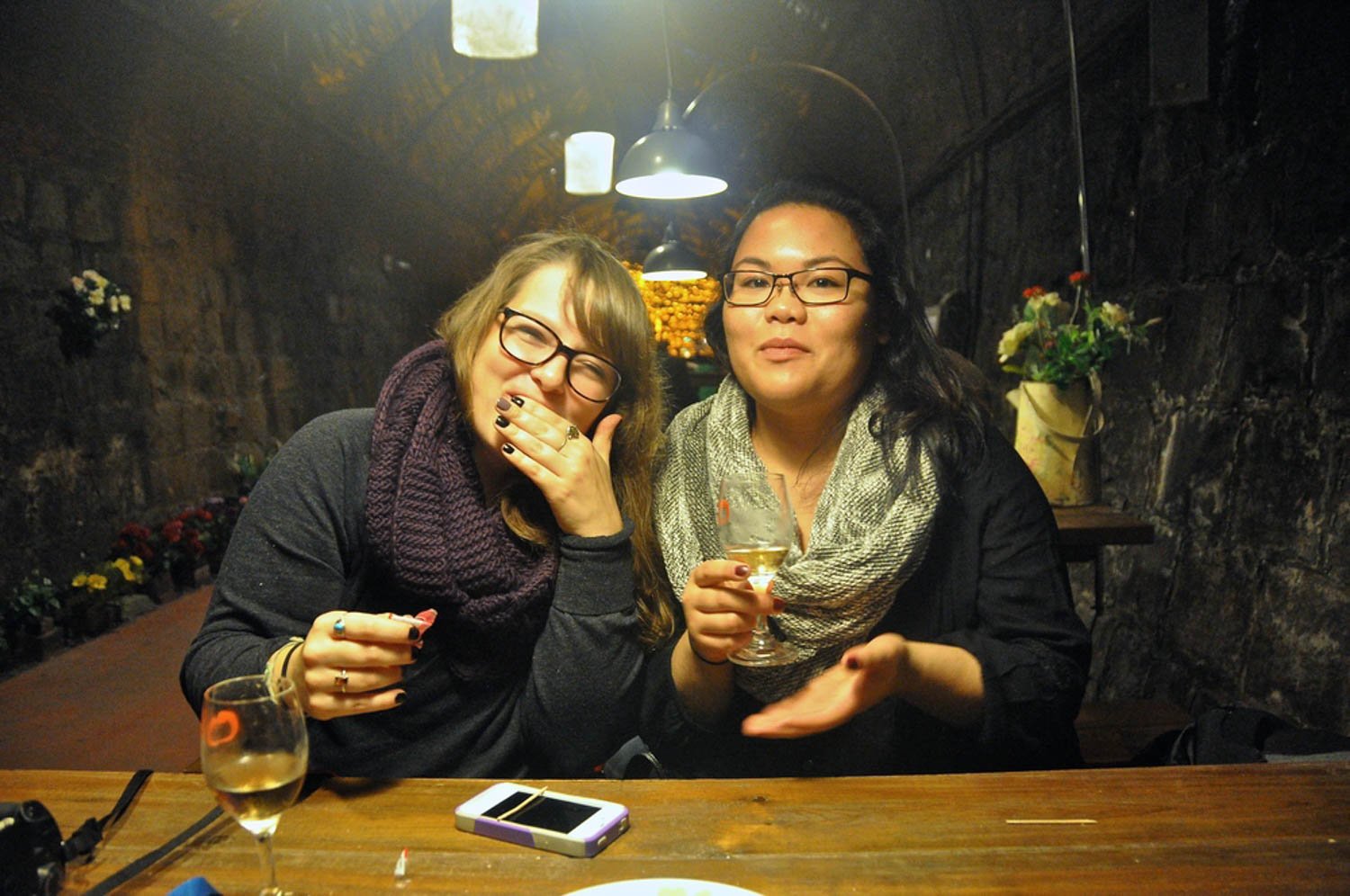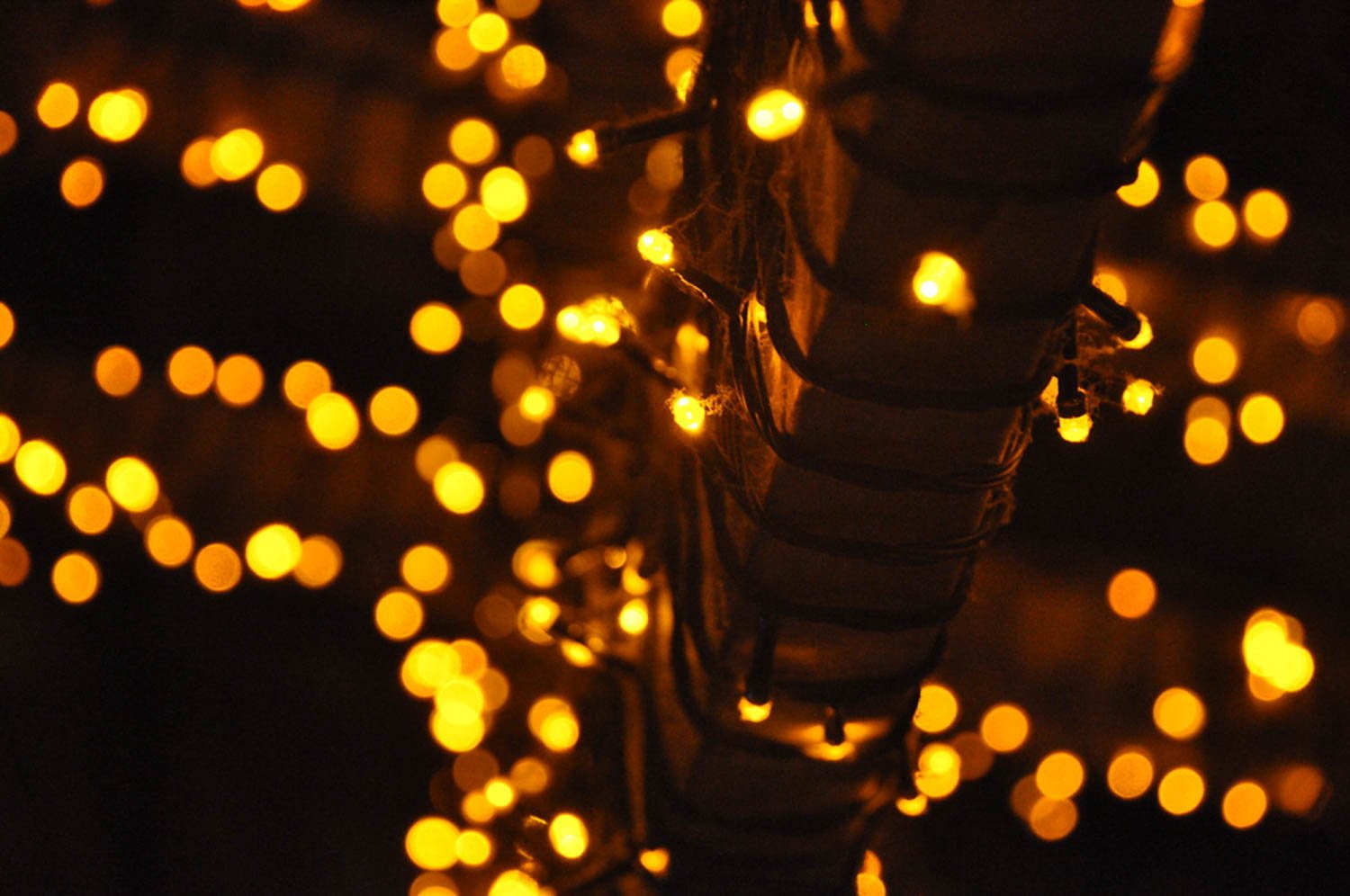 Provence Photo Land
With more than 1,000,000 LED lights, Provence Photo Land draws couples on first dates as well as families toting children. And the occasional foreigner. Though there were many Christmas themed displays, Provence brings crowds every night of the year. With many "photo zones" and lots of neon hearts, I'm not sure you'd find a place like this outside of Korea.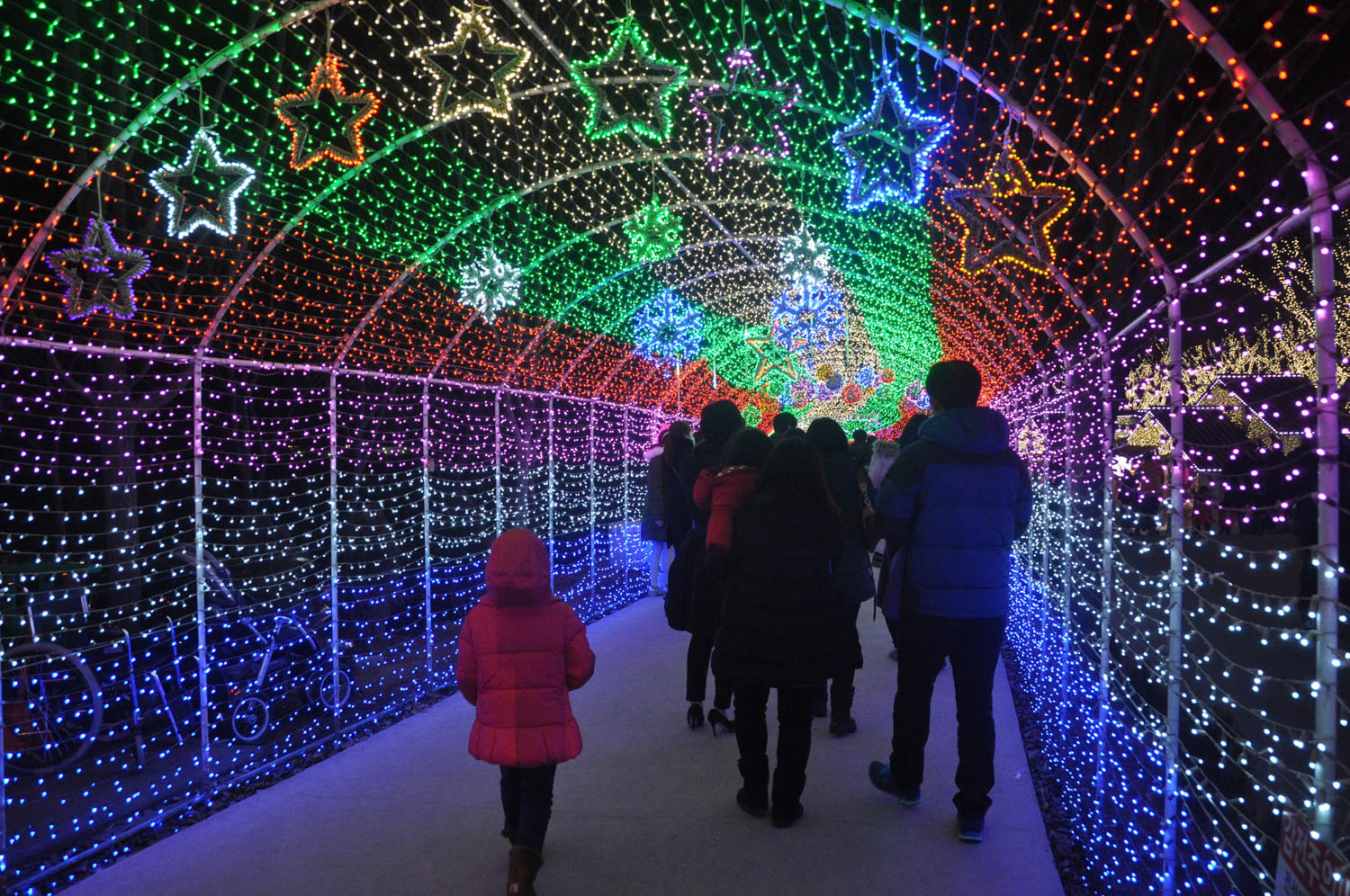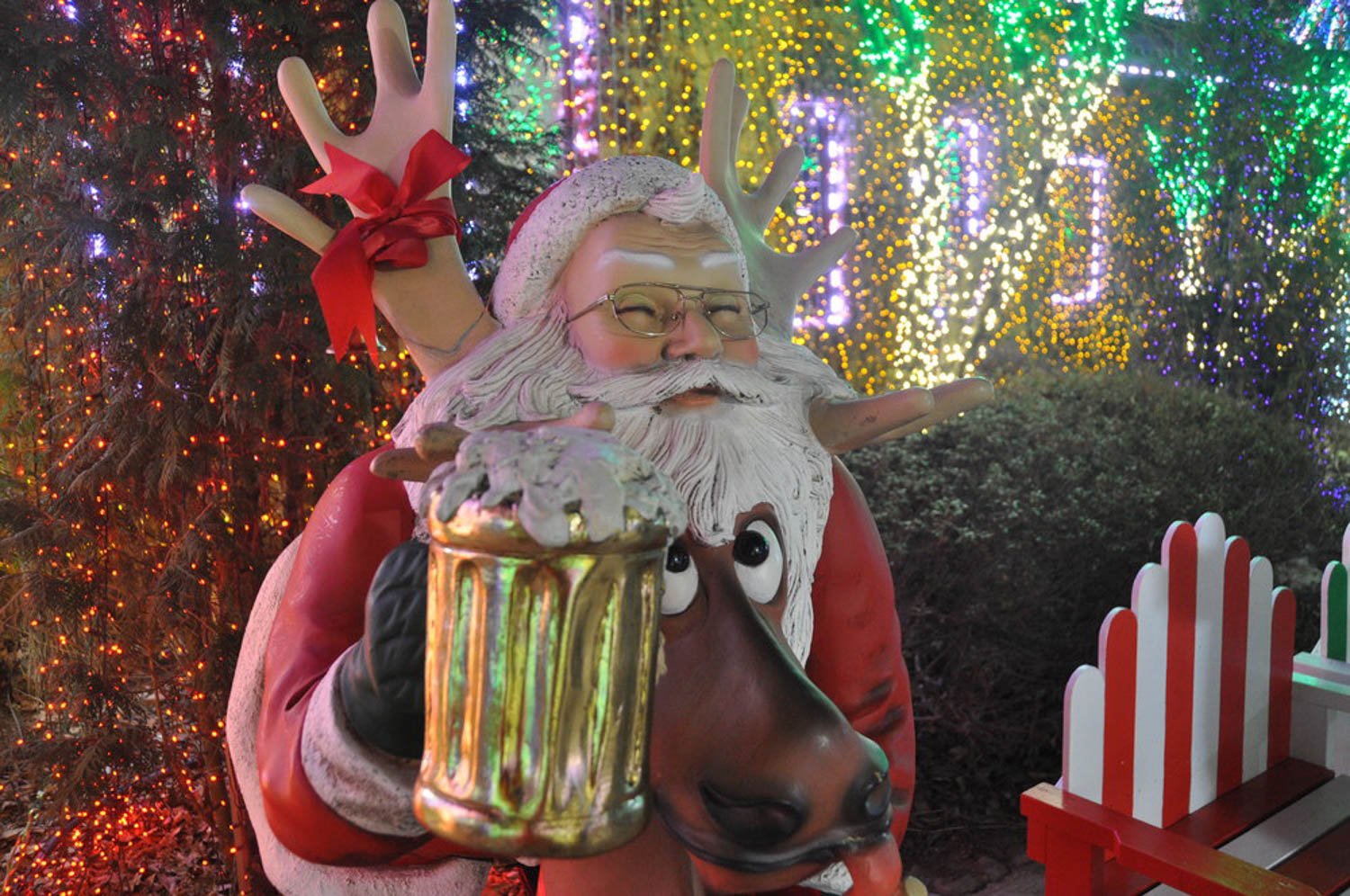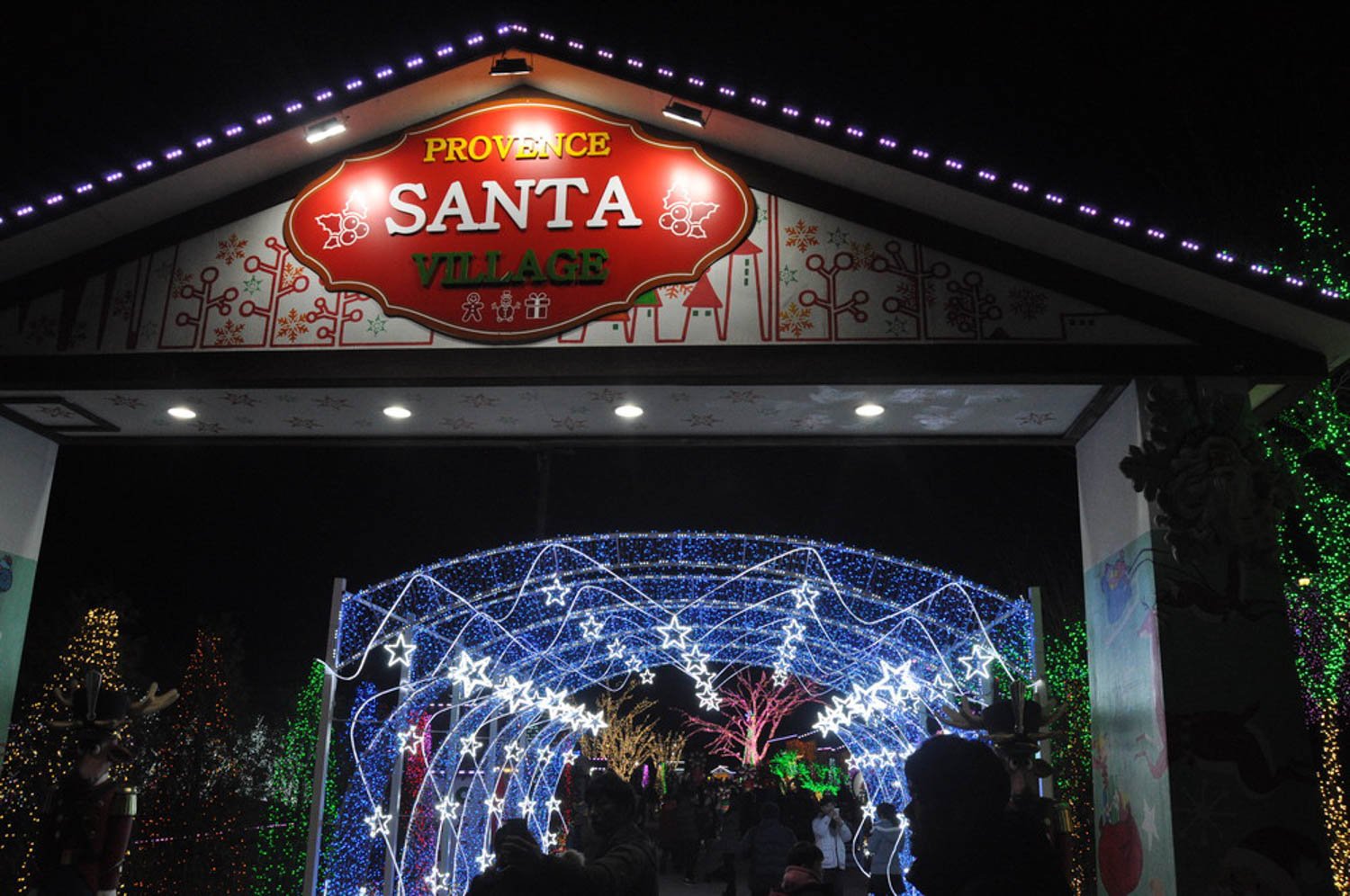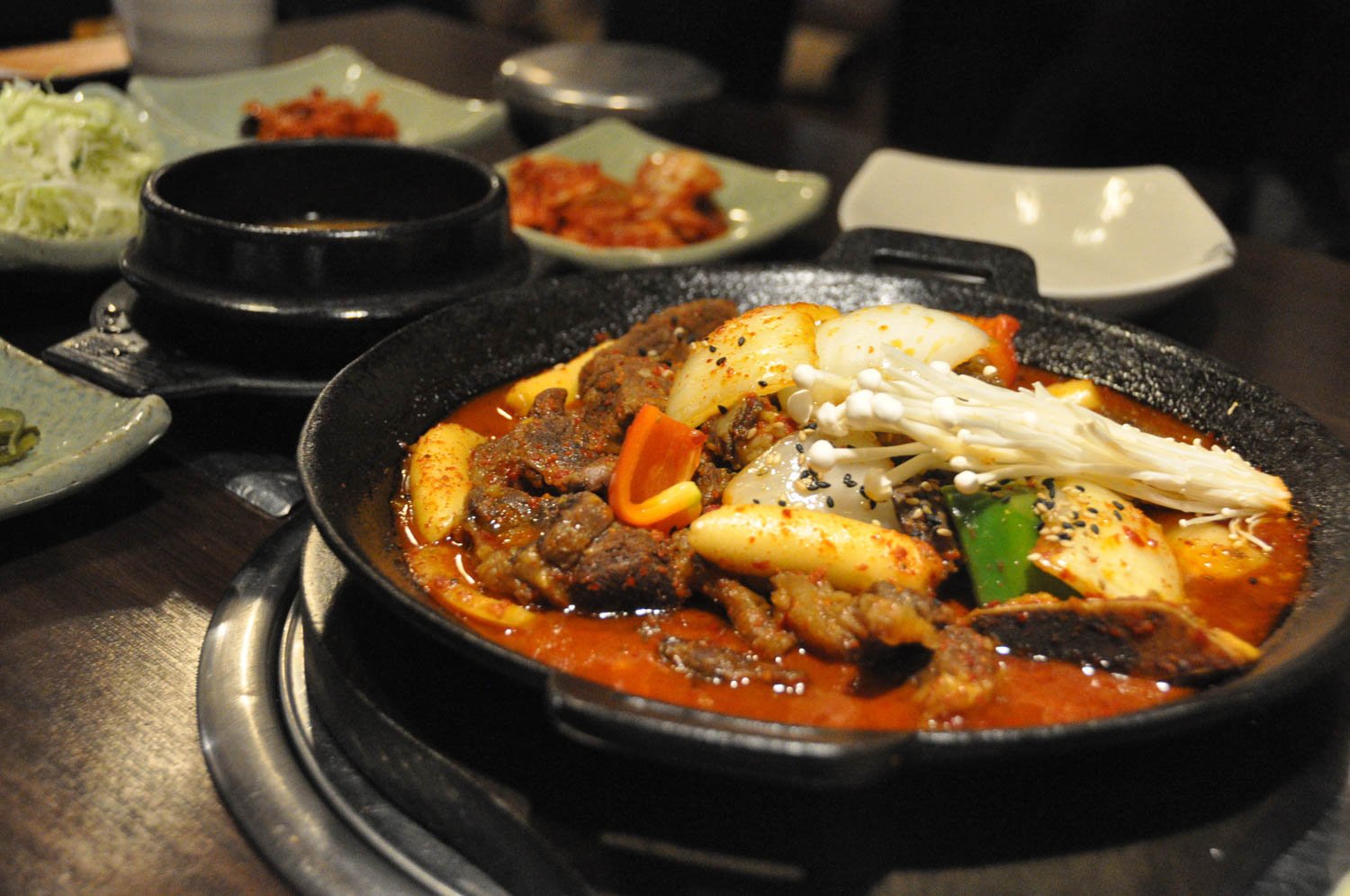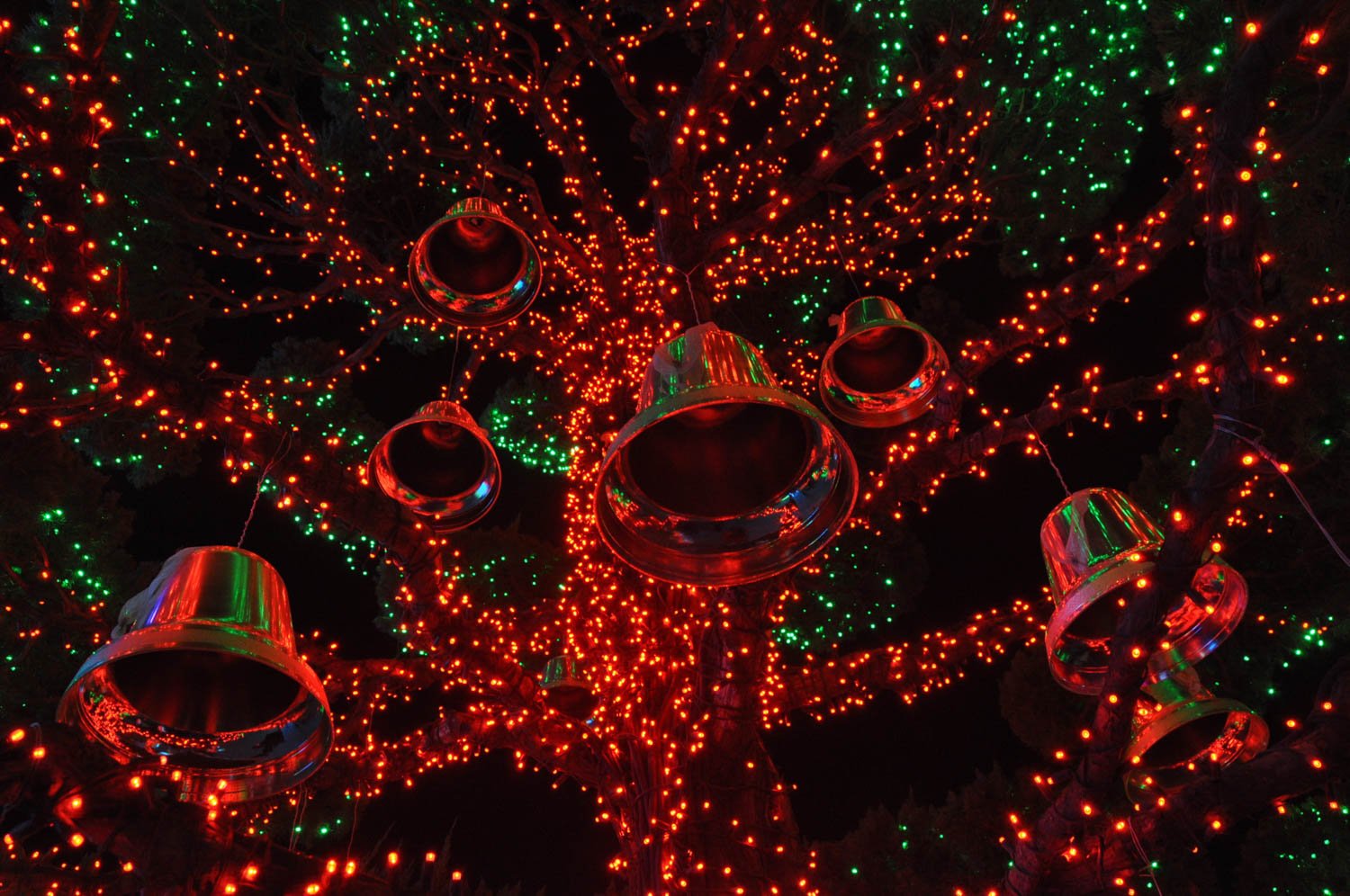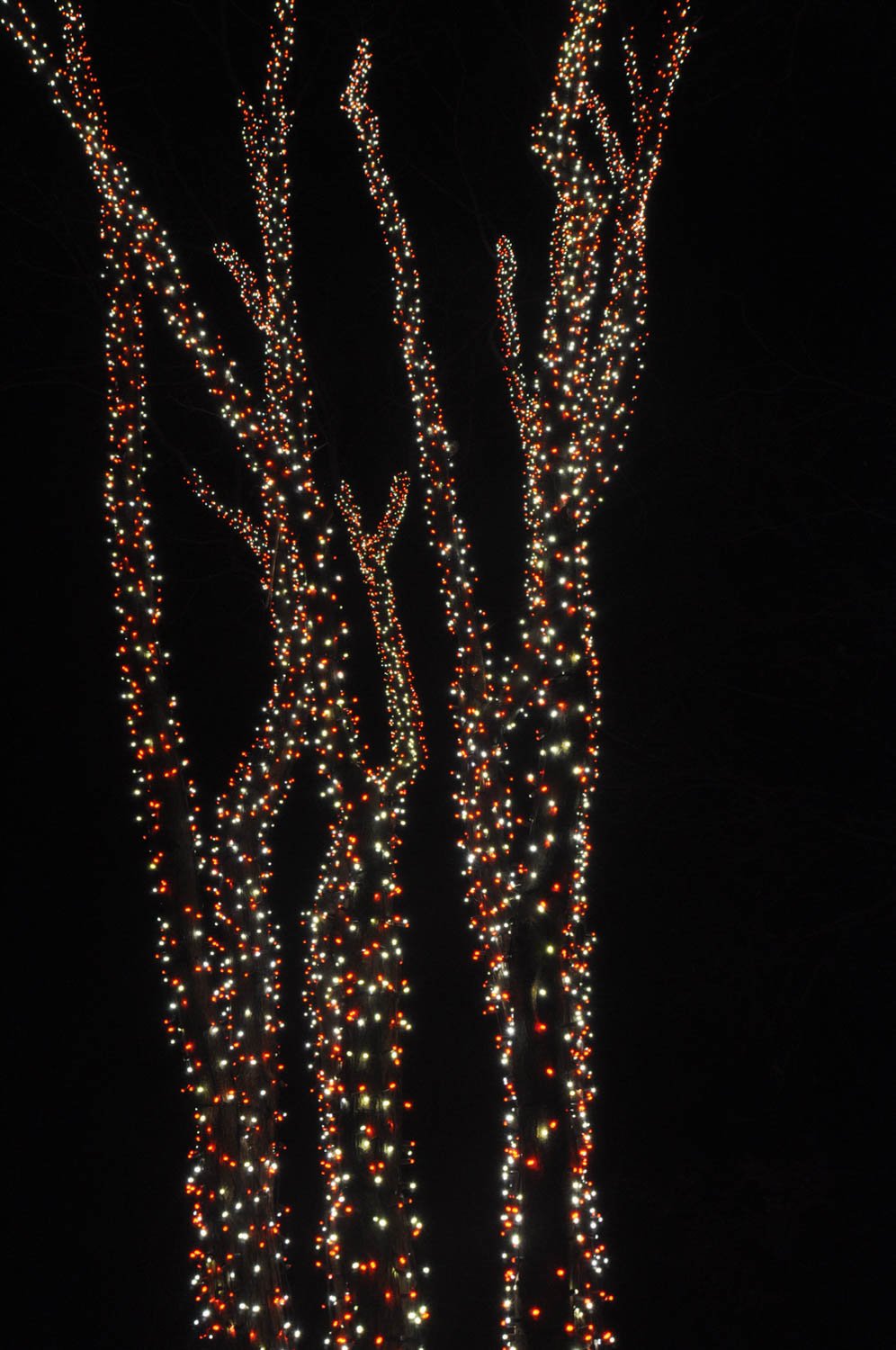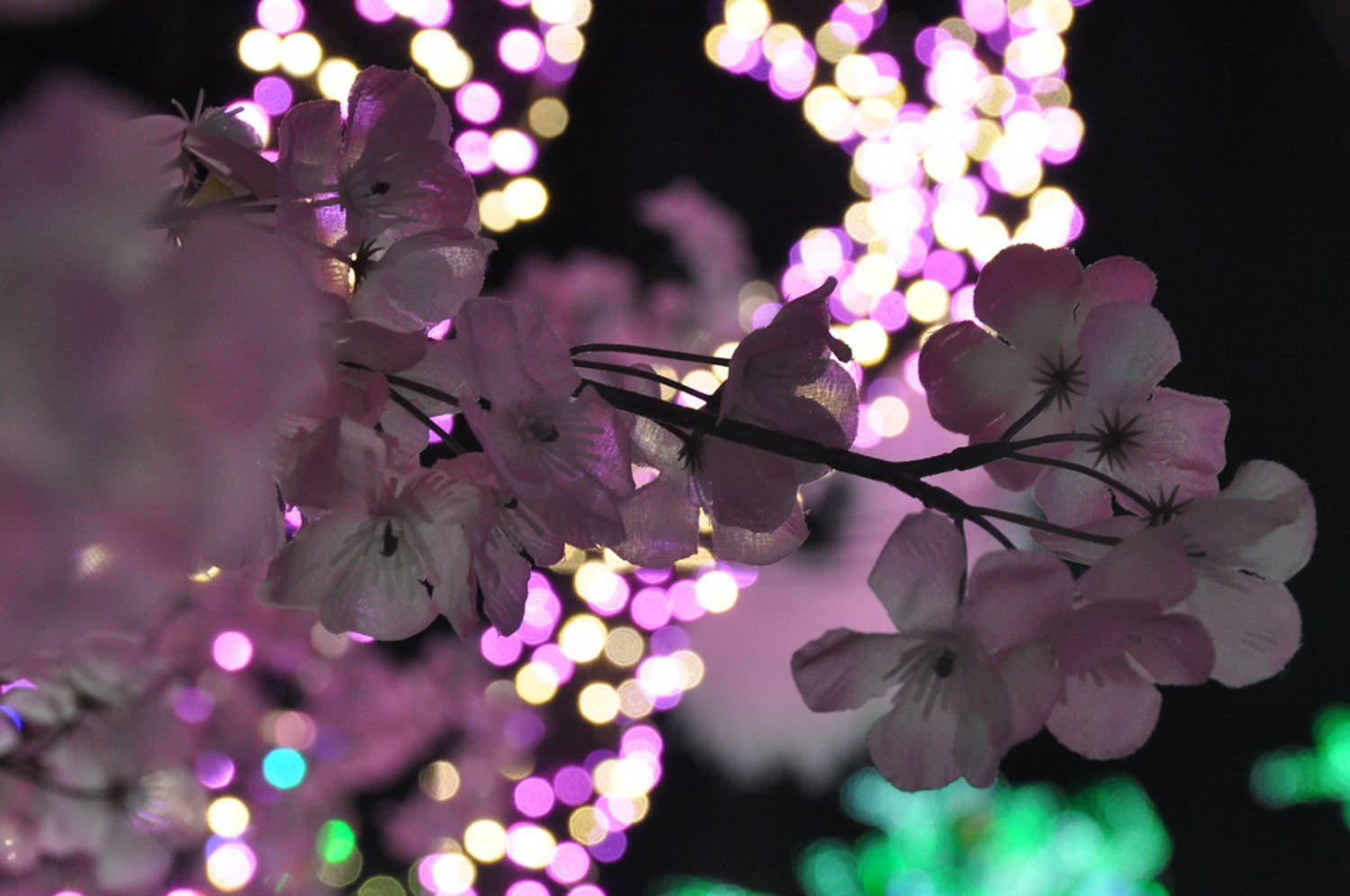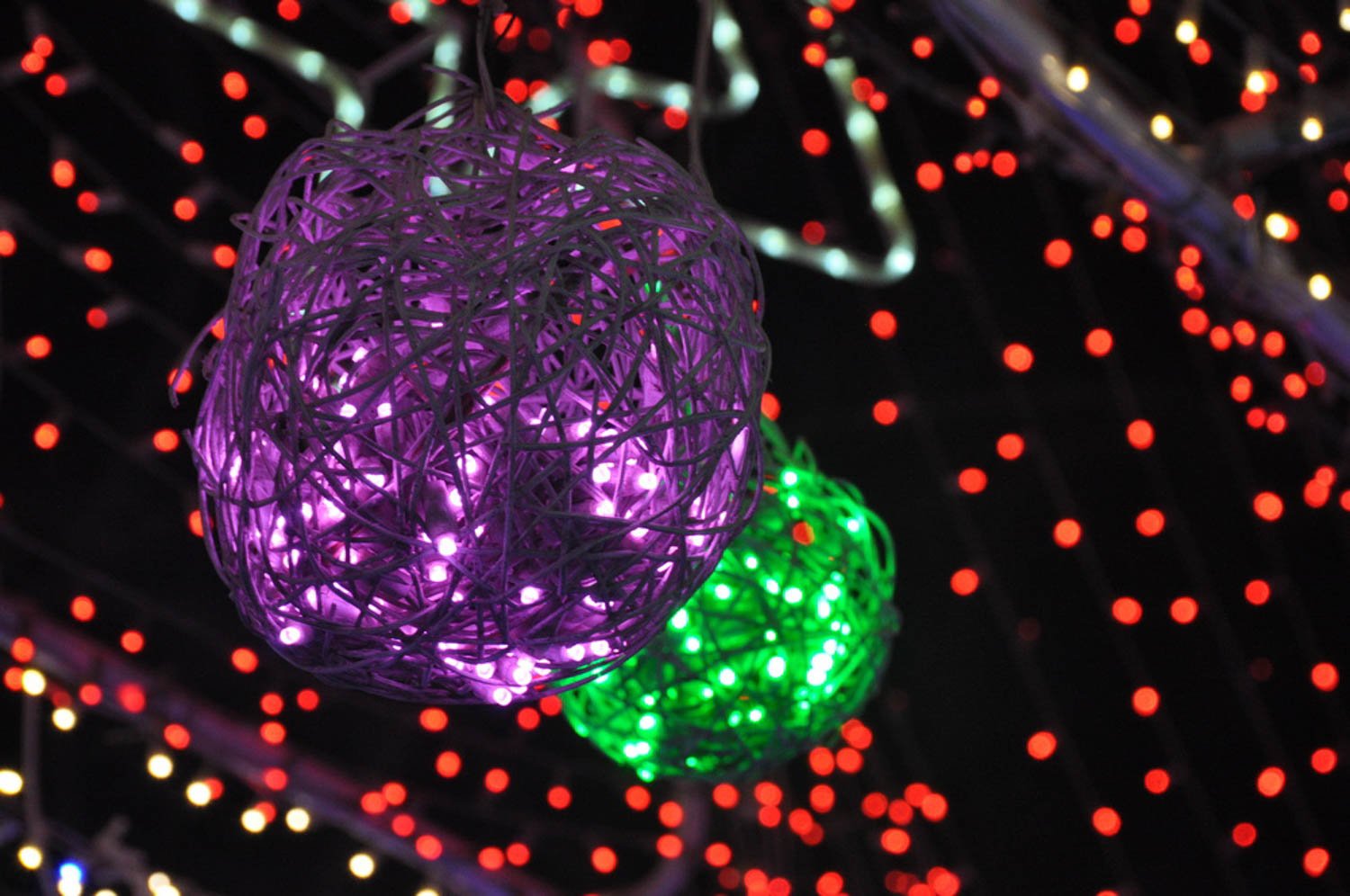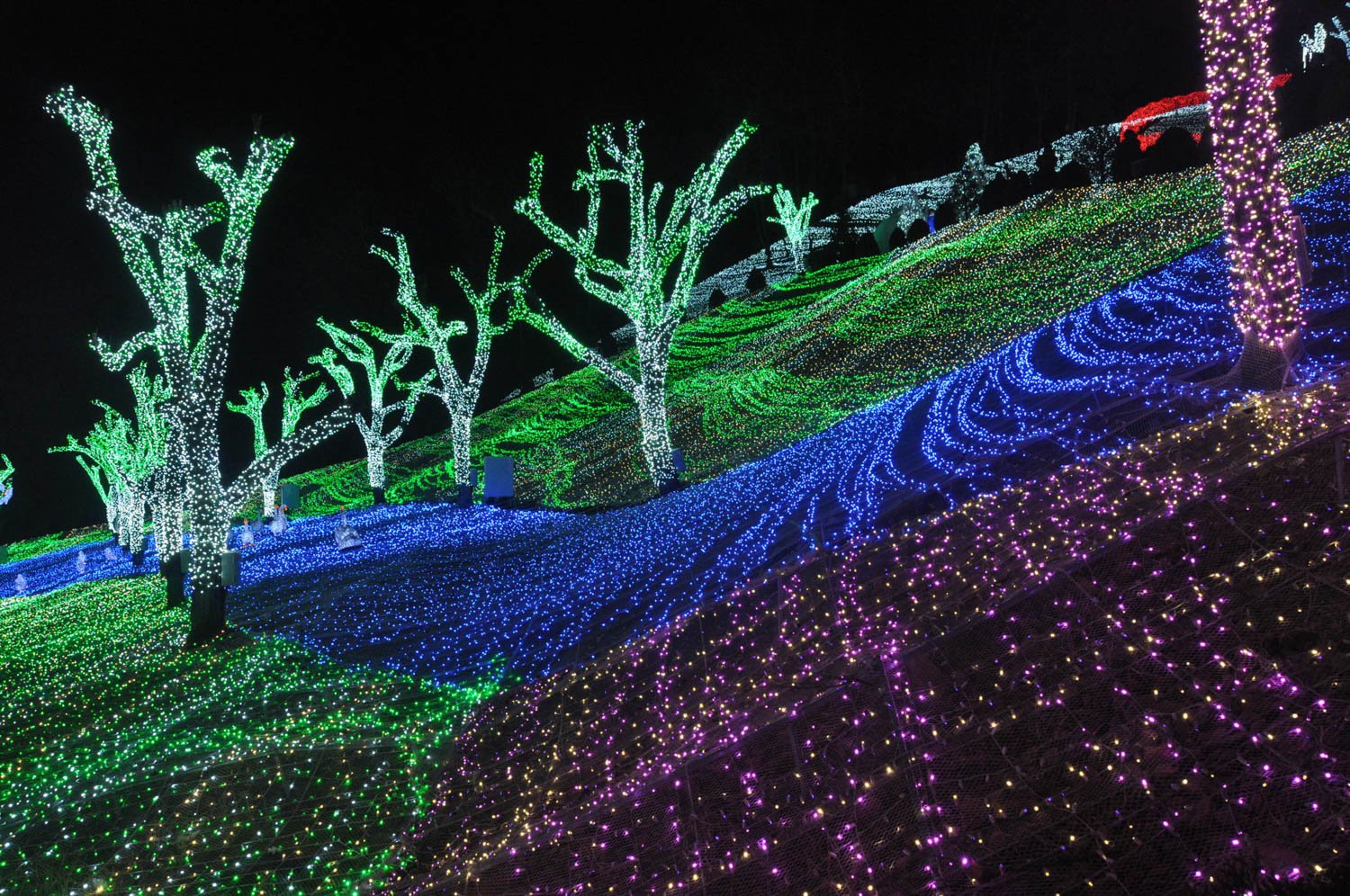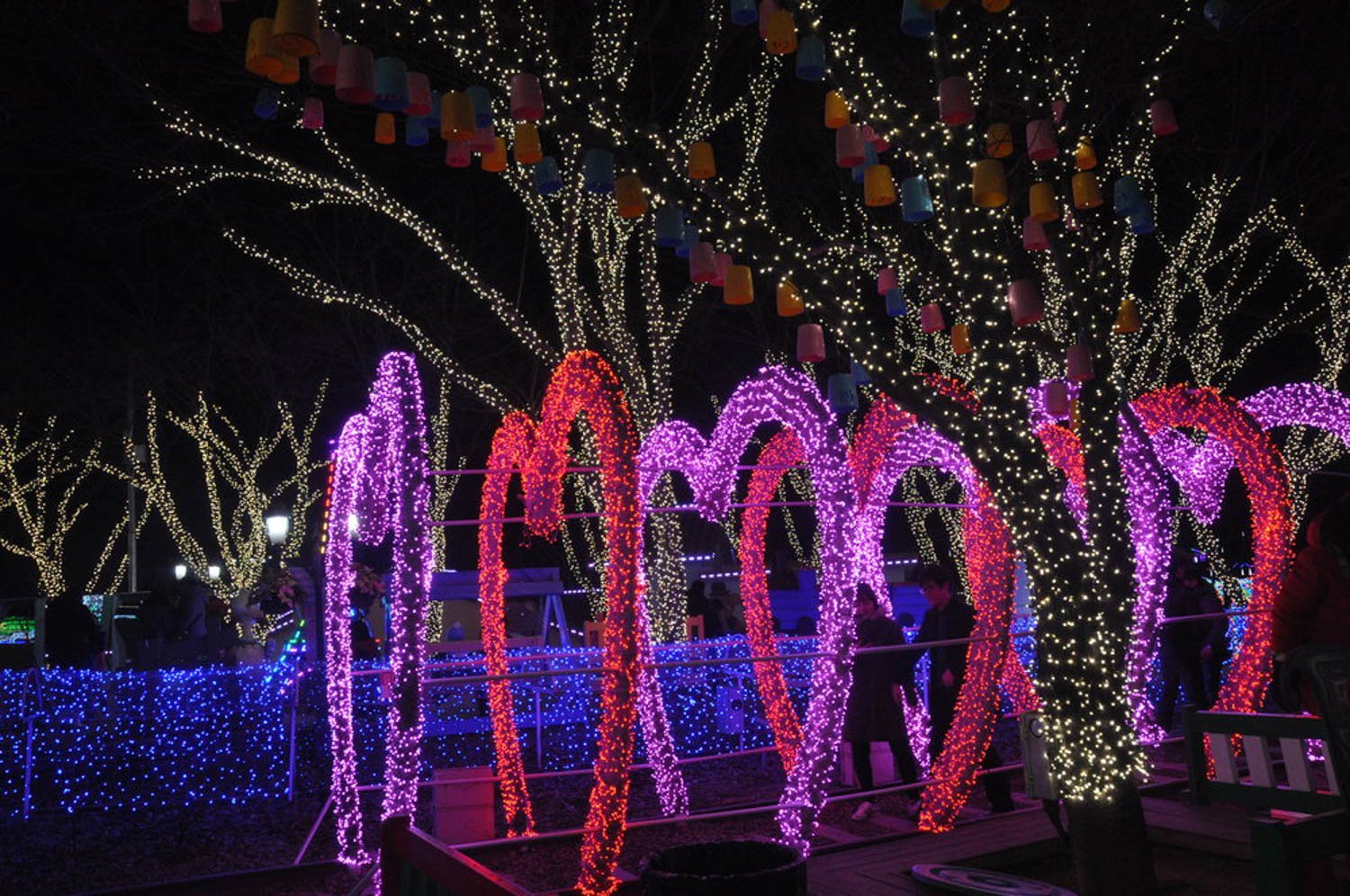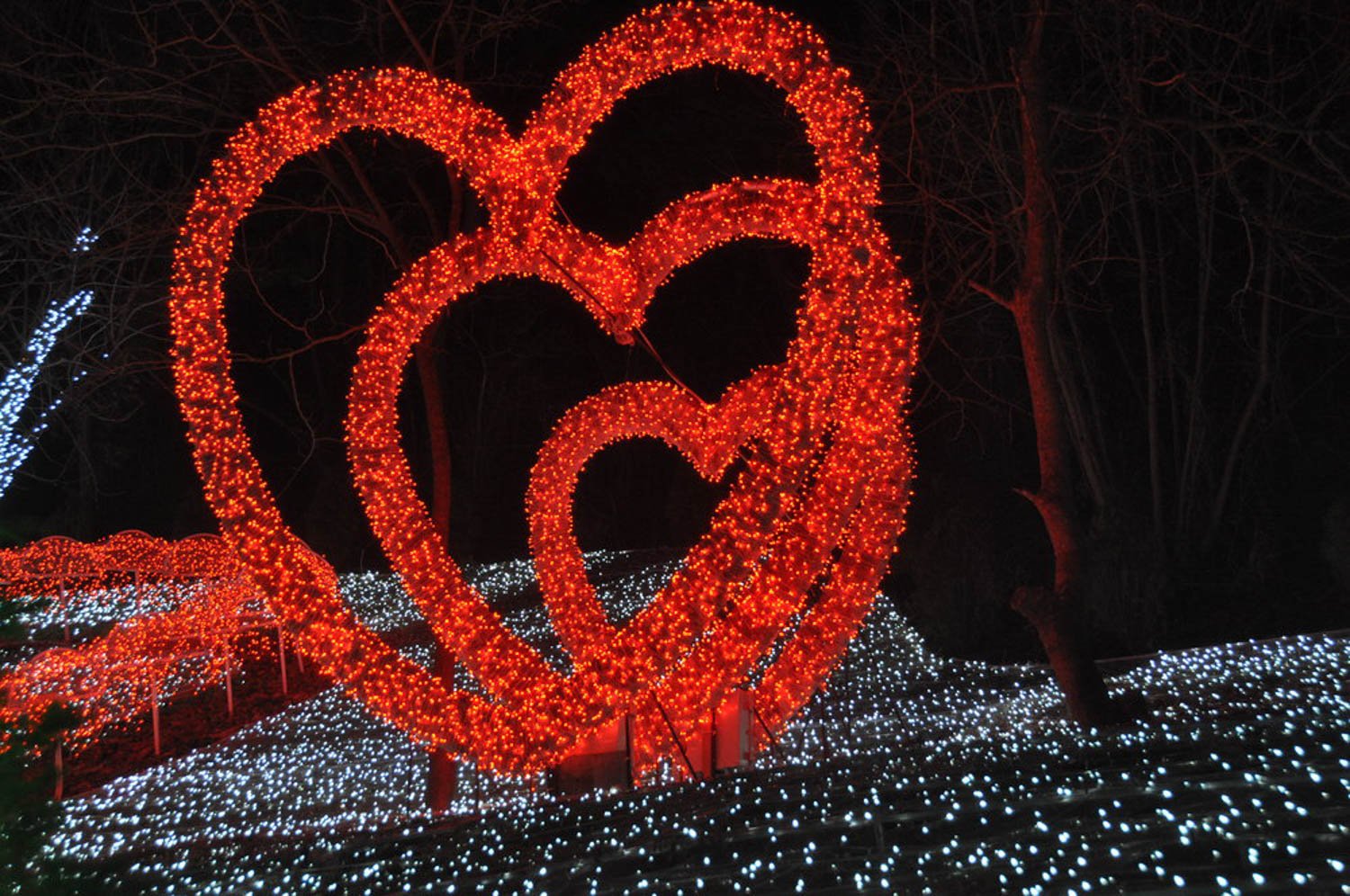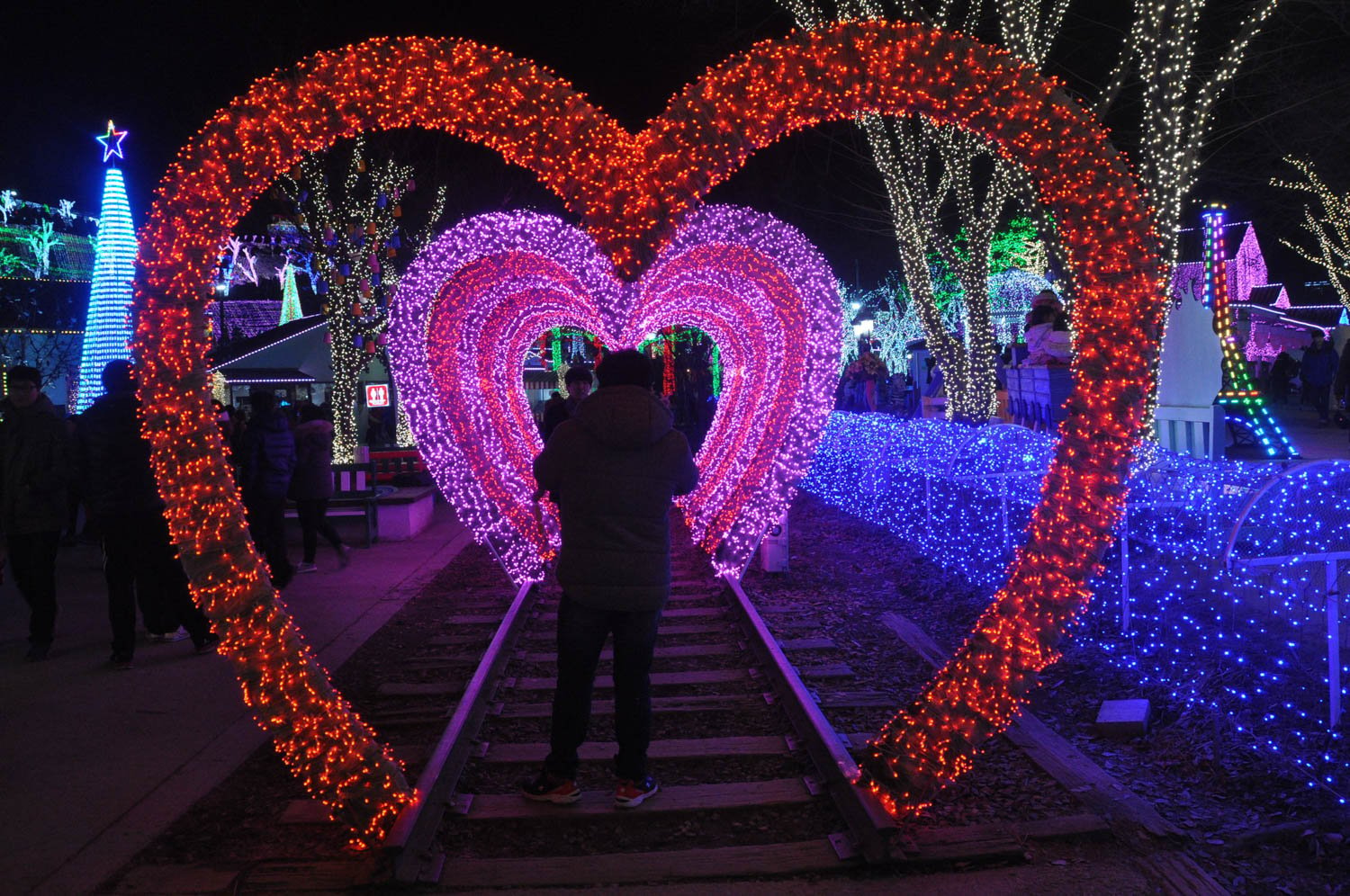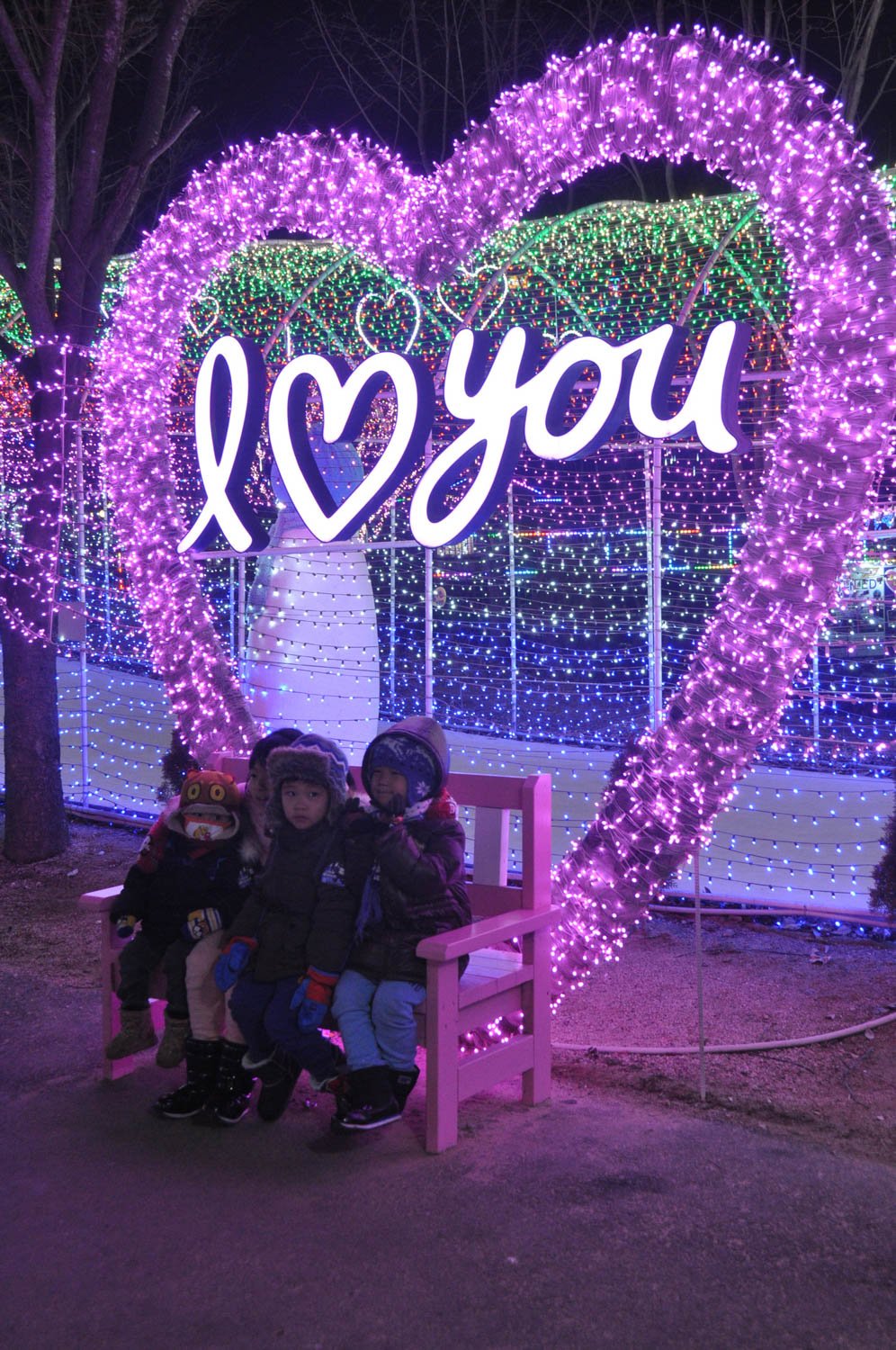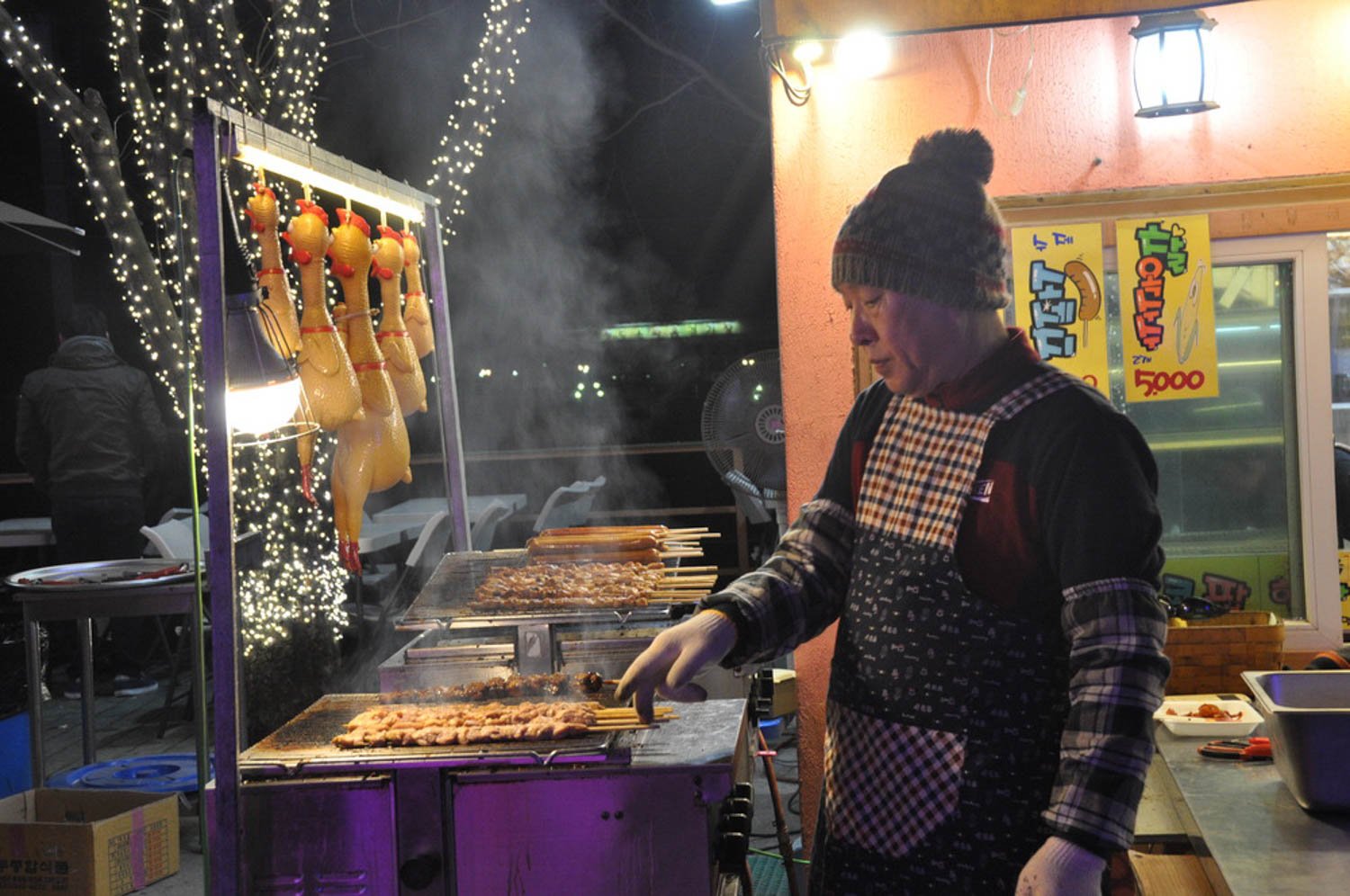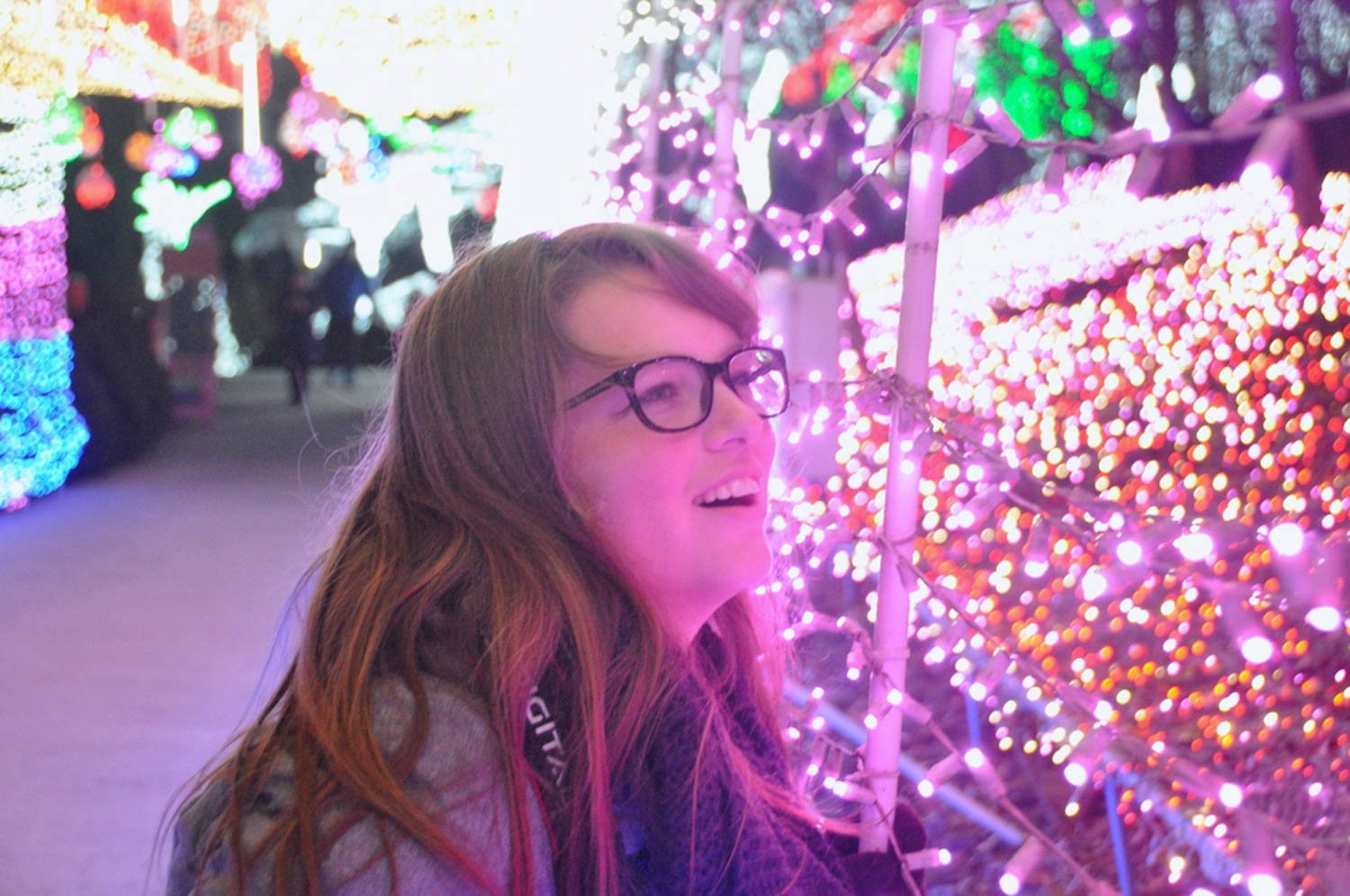 How to get there: From the Cheongdo Train Terminal, cross the street and turn left. Walk about 100 meters until you see a bus station on your right side. The number 7 bus, will take you to all of these attractions. A taxi between the bullfighting stadium/Provence should be between 6,000 – 7,000 won. A taxi from the train station to the bullfighting ring/Provence should be around 10,000 won.
---
Are you planning a trip to South Korea?
We have TONS of resources on travel in South Korea and destinations throughout the country. Check out our Ultimate South Korea Travel Guide for all the answers to your most burning questions, or read some of our favorite articles below.