The next leg of our journey included hiking into the Andes Mountains to a remote organic farm where we would be spending the next week working. This was both of our first times WWOOFing, and I can tell you it was quite an experience.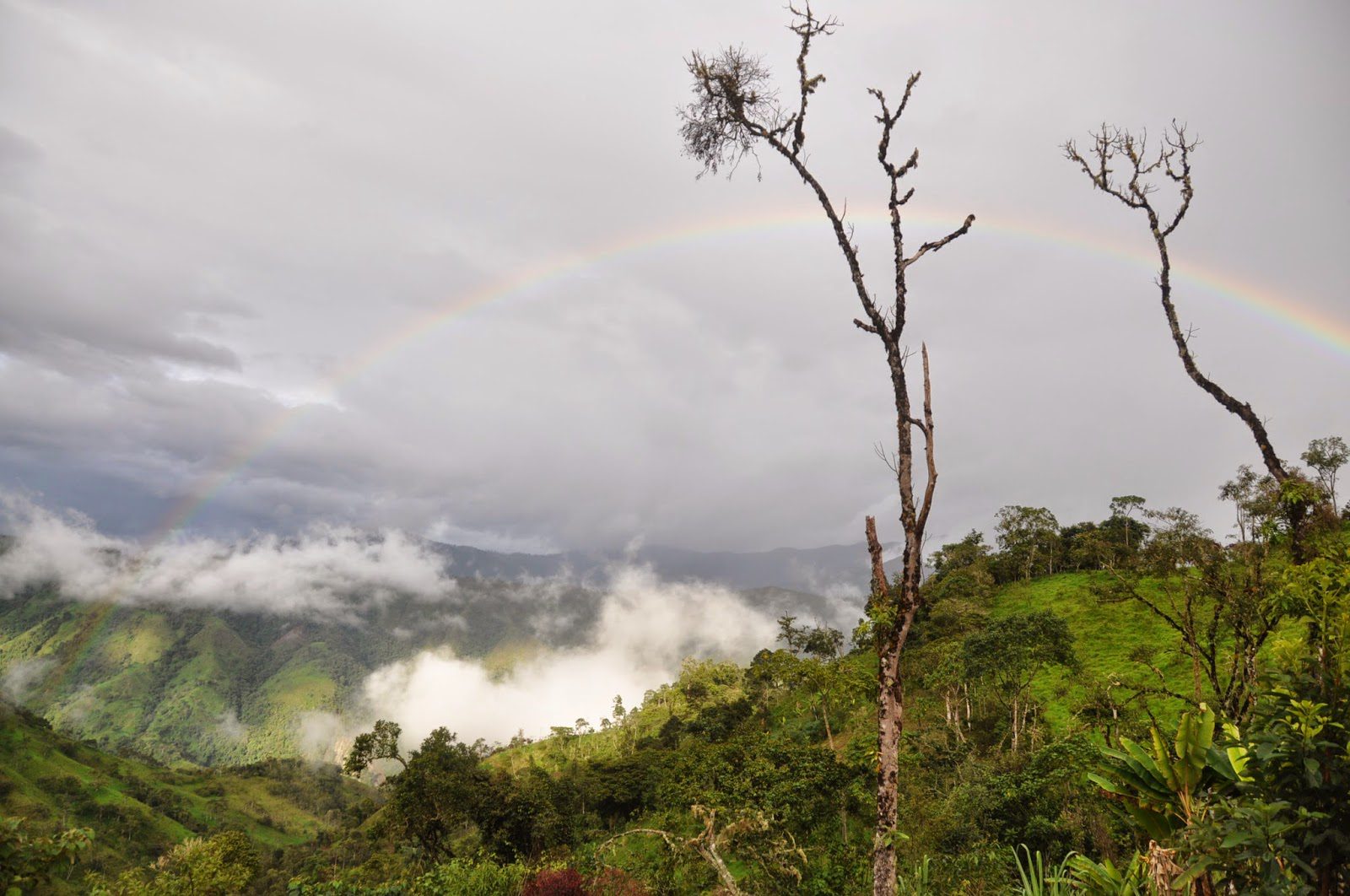 I was finally feeling better – and it's a good thing – because the next leg of our journey included hiking into the Andes Mountains to a remote organic farm where we would be spending the next week working. This was both of our first times WWOOFing, and I can tell you it was quite an experience.
A little bit about the farm:
Finca Verde is a relatively new farm run by an American named Mike. He grows a variety of vegetables, coffee, plantains, and sugarcane. There are also animals on the farm – cattle, donkeys, a family of ducks, chickens, a farm cat named Tito and a dog named Dakota.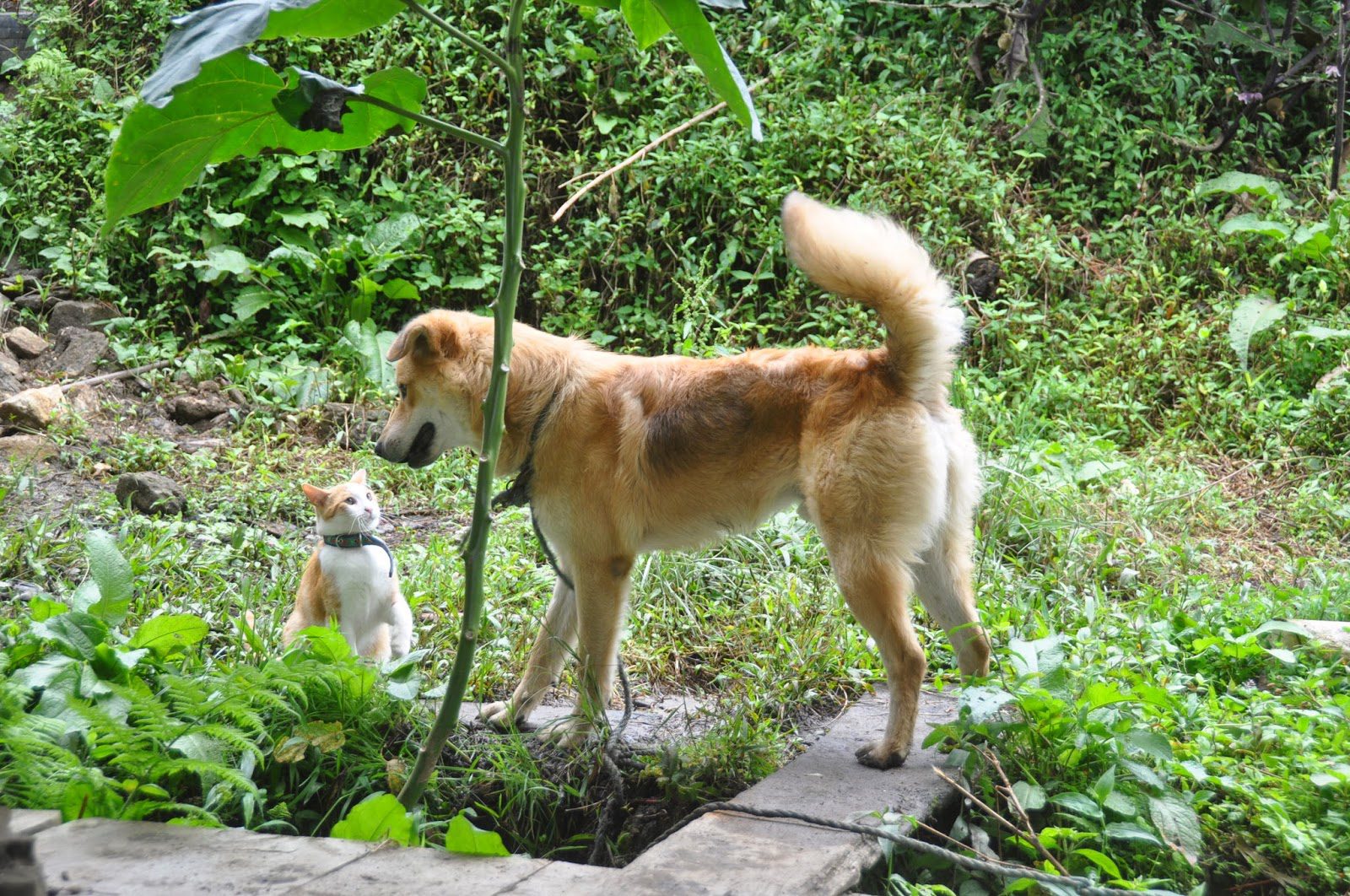 Oh, and I should be sure to mention the composting toilets…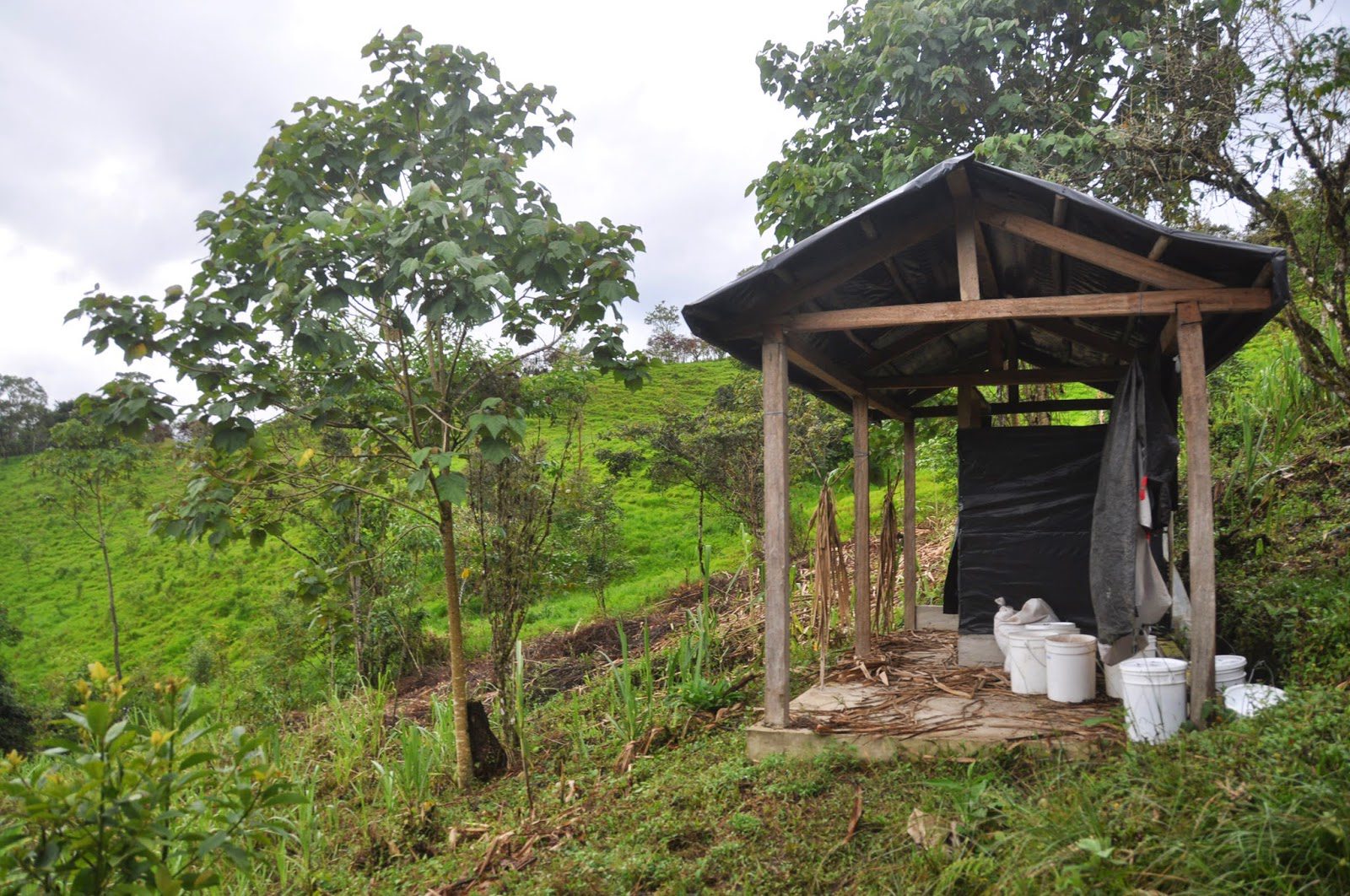 We spoke to Mike a few days before arriving, and he insisted that we buy rubber boots before arriving. We figured our hiking boots would work just fine, but we took his advice and are sure glad we did.
More on that later.
When we spoke to Mike, he told us that he was planning on spending some time in town and wouldn't be on the farm during our stay.
Bummer!
We were really hoping to learn about permaculture and organic farming and were disappointed we wouldn't have his guidance. (Some volunteers on the farm later informed us that he was a "grumpy old man" and it was probably for the best he wasn't there.)
But I digress.
Where the hell are we?!
The journey to the farm was an adventure in itself. From Cuenca we took a van 4 hours south to Vilcabamba, where we spent the night. The next morning, we stood by the side of the road with our hands outstretched for an hour, waiting to catch the next southbound bus. We finally made it onto a crowded bus around 10:50 a.m., nearly an hour after we were told it would be there. (We've come to realize that's how things operate down here in South America.)
As per the instructions from Farmer Mike, we rode the bus for 2 hours past the small town of Valladoloid. The next part of the directions read,
About 15-20 minutes later, get off at Pueblo Viejo.
After about 18 minutes, we started to get worried because we saw no sign of any town called Pueblo Viejo. We asked the driver how much further it was, and he looked a bit worried when he replied in Spanish, "We passed Pueblo Viejo 10 minutes ago." Then he abruptly stopped the bus to let us off.
In the middle of the Andes. Without a person or other vehicle in sight.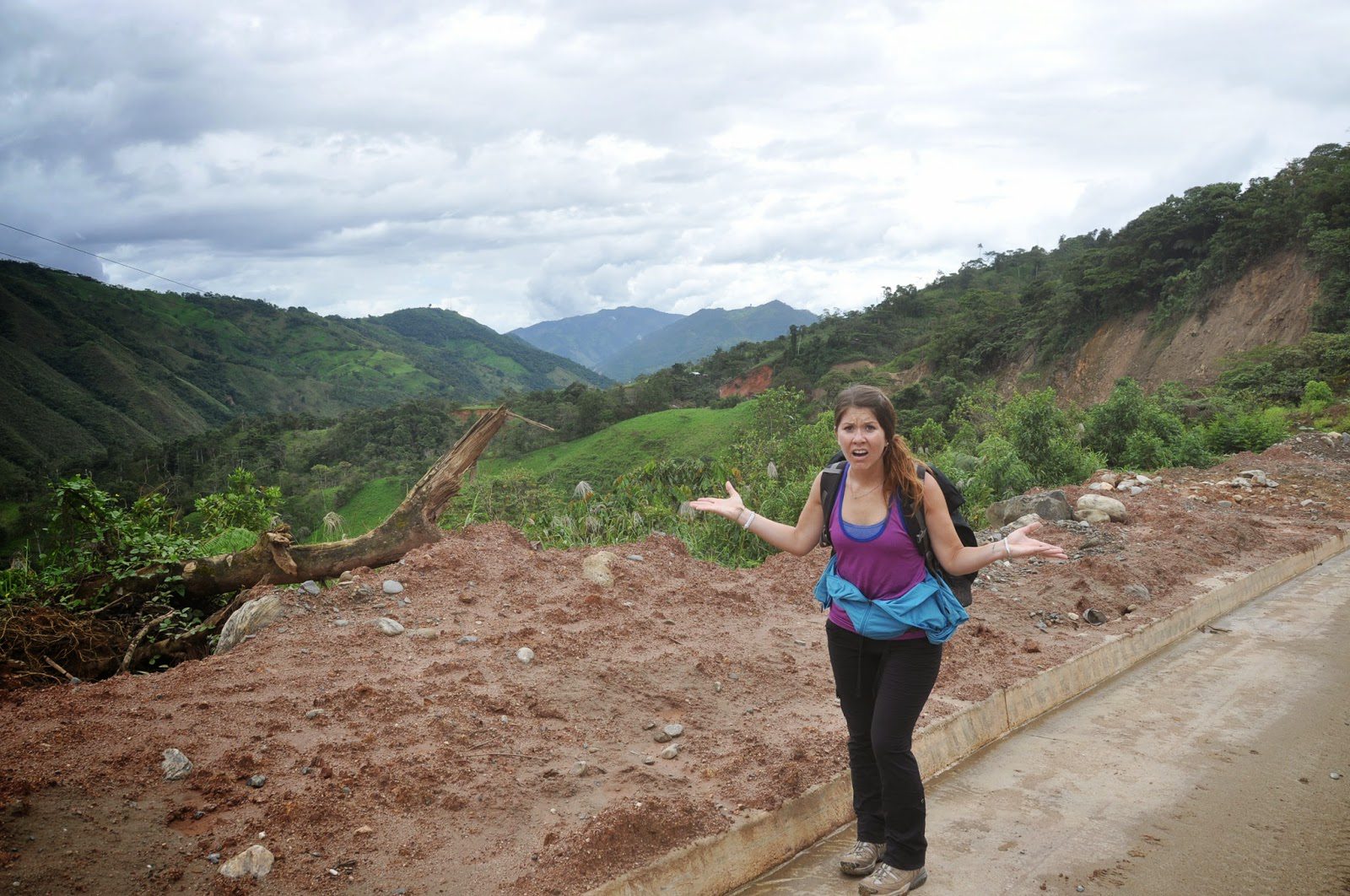 So, as many backpacking stories begin, we were lost in the middle of nowhere and carrying all our belongings on our backs. For the next 40 minutes or so we trudged back up the mountain until we reached Pueblo Viejo, which was not a town at all. No, Pueblo Viejo consists of just two small houses and a concrete bus stop.
Well that would have been nice to know.
Next, we found a small creek mentioned in Farmer Mike's directions, and saw a path leading upward. We crawled under the barbed wire blocking our path, and as soon as we were on the other side with our bags we heard someone yelling. A man dressed in construction gear was calling to us. Assuming he was thought we were lost, we ignored him and kept walking.
We know where we're going, right?!
Ummm, apparently not.
The man walked quickly toward us, asking where we were going. "Finca Verde," we replied. He then proceeded to tell us we were going the wrong way and pointed to a creek that stretched straight upward. "That is the path," he insisted.
Right next to the creek was a dilapidated little sign that read "Finca Verde".
So we changed into our rubber boots and headed upwards.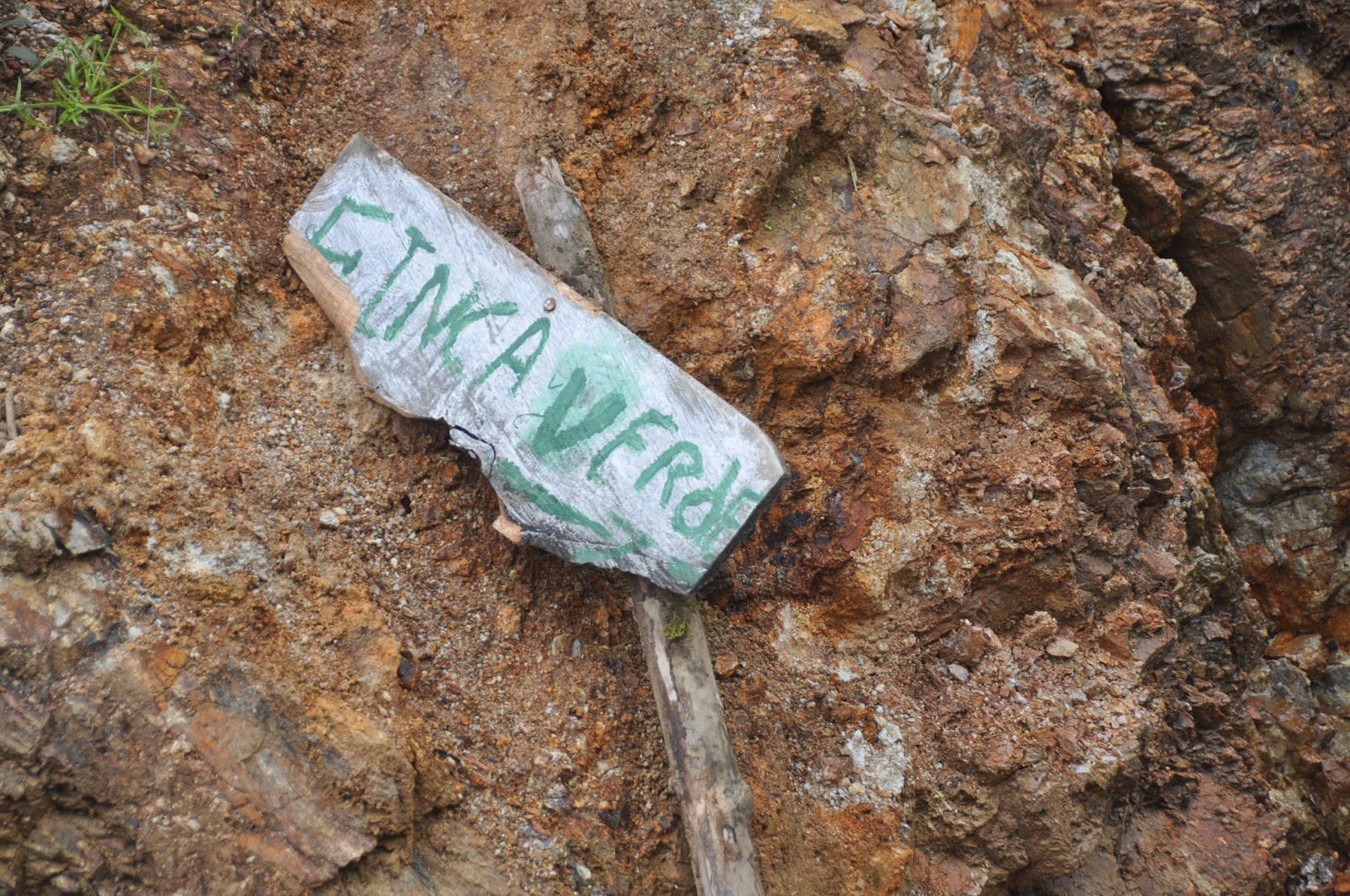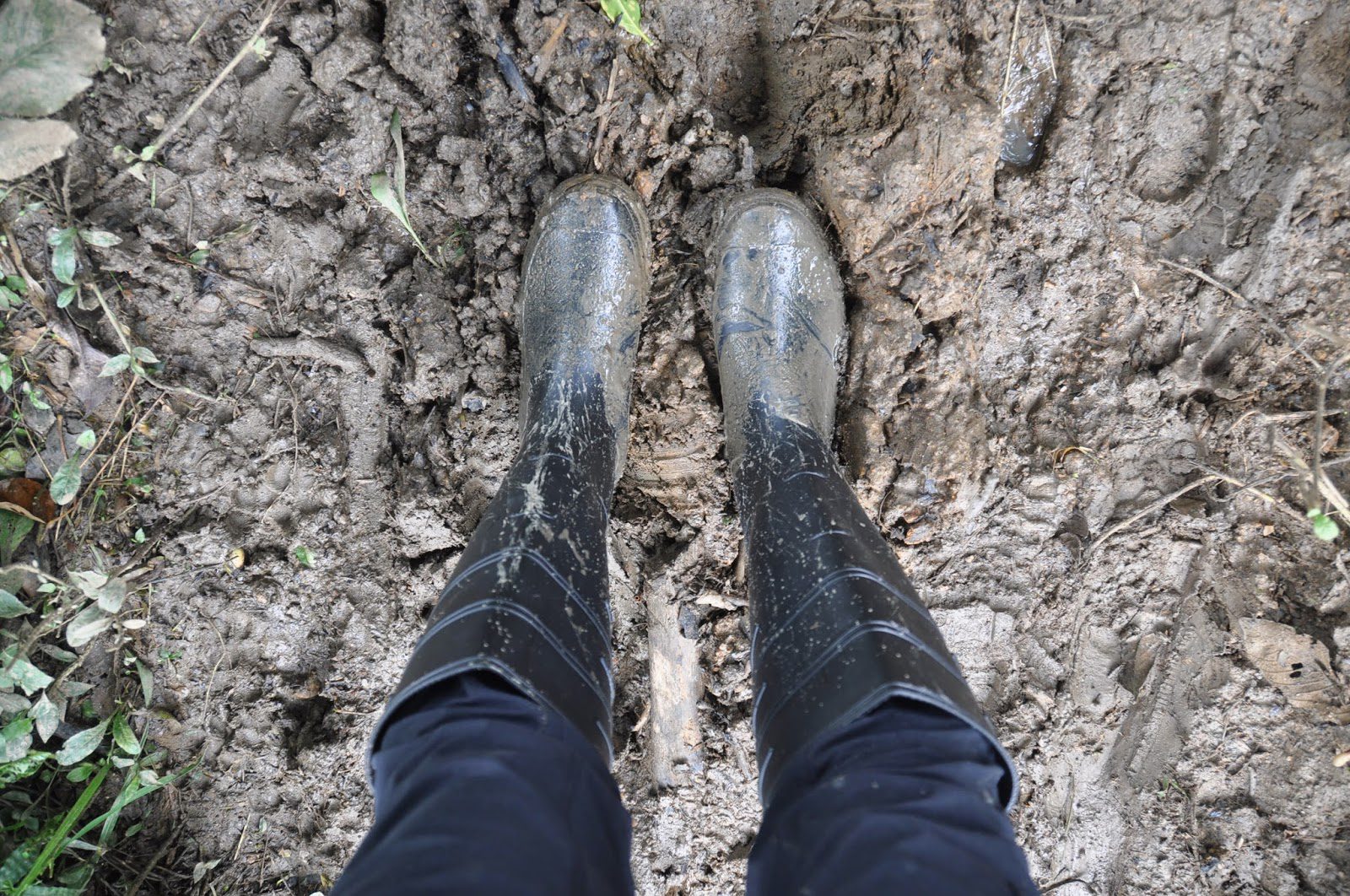 After an hour of cursing, sweating, and getting sucked into the mud, we finally reached Finca Verde. It was actually the perfect time to arrive on the farm, being that it was Friday afternoon, and the work for the day was just wrapping up.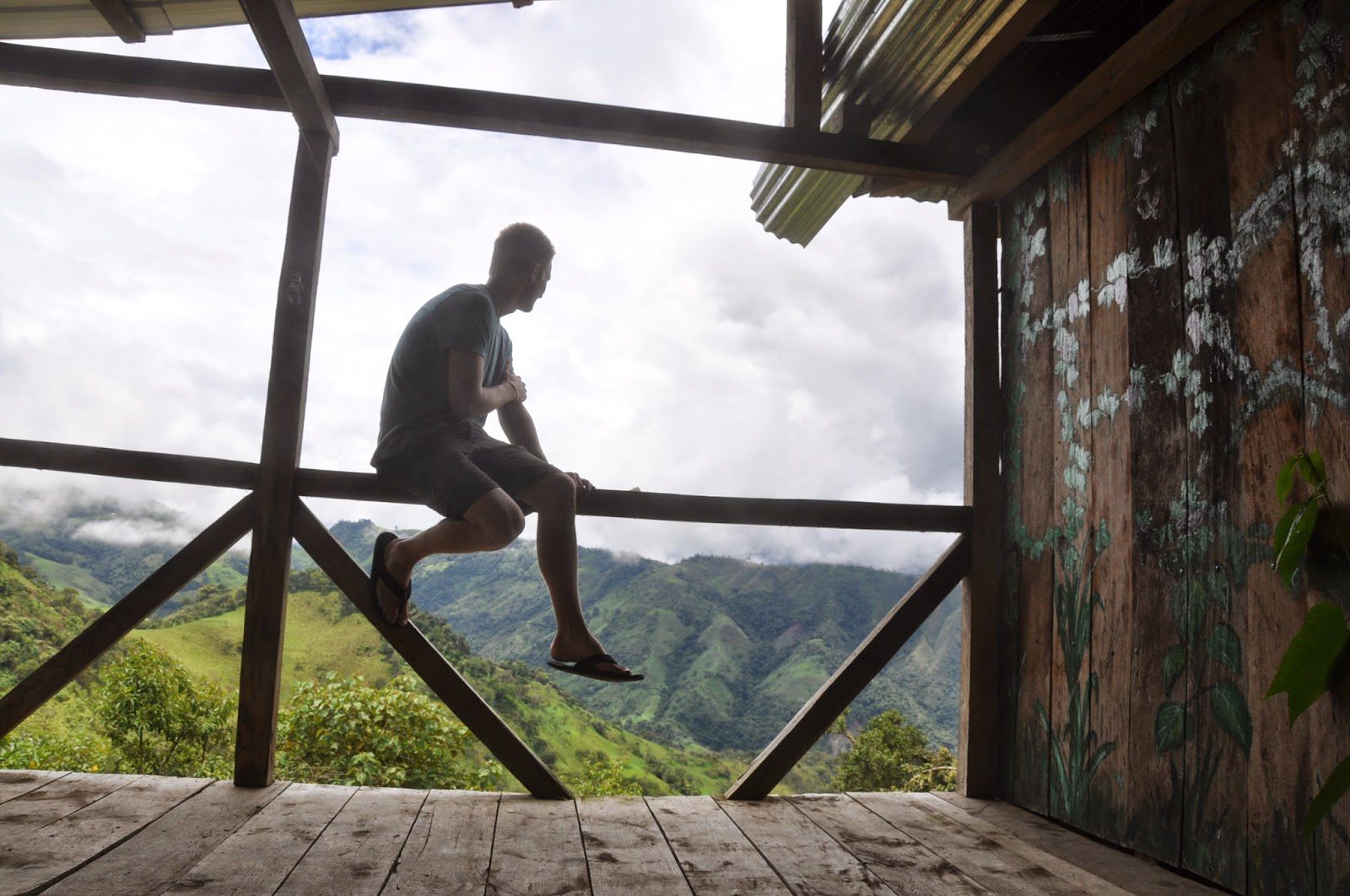 Life on the Farm
We met five other volunteers and a few farm hands before Nick and Jill, two volunteers from Maine, showed us around the farm and explained some of the ongoing projects.
That night we cooked veggie burgers and bread from scratch and enjoyed a few (okay, a little more than a few) glasses of punta – a type of moonshine made right there on the farm from sugarcane. Let me tell you, that stuff is STRONG.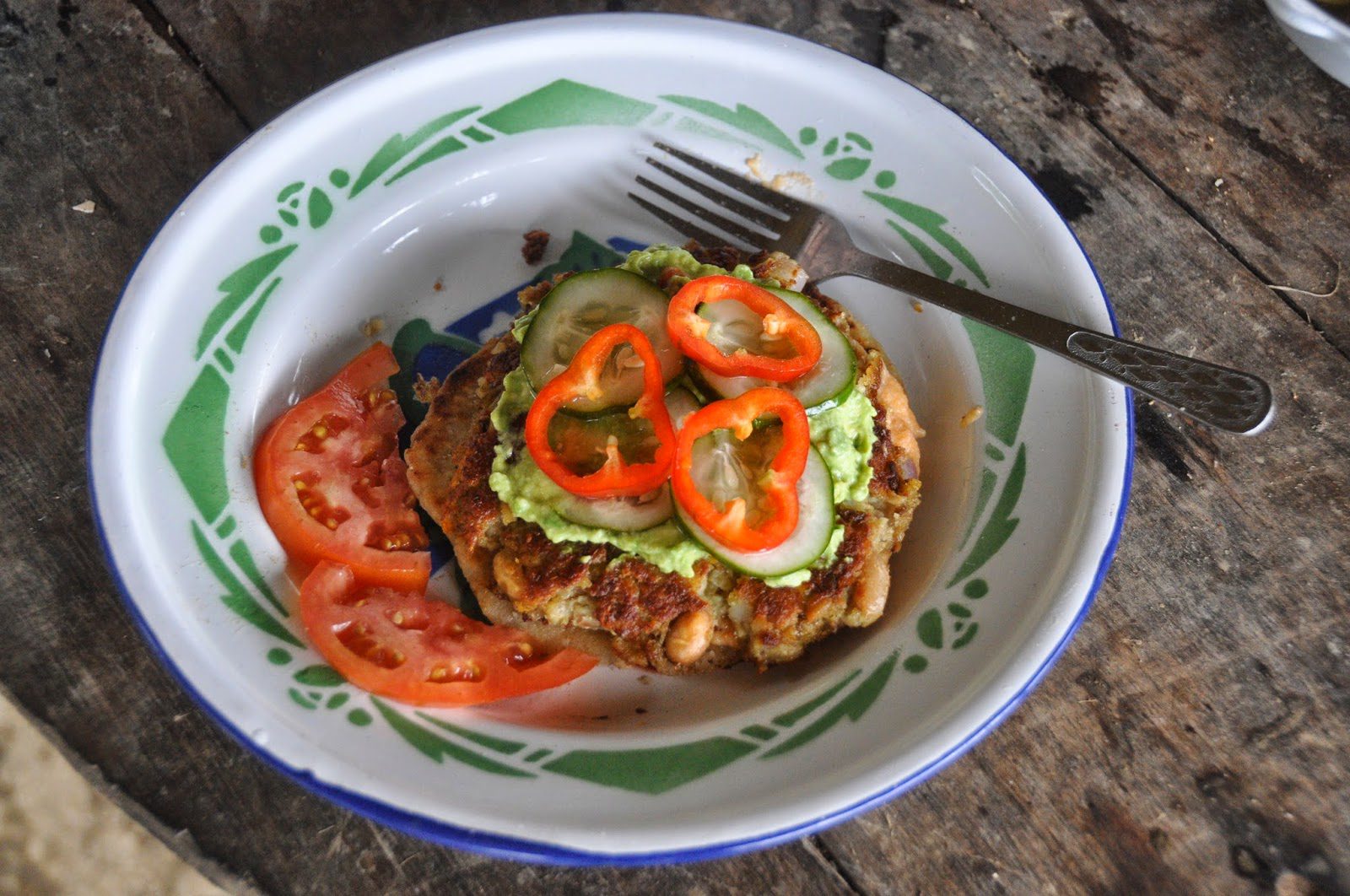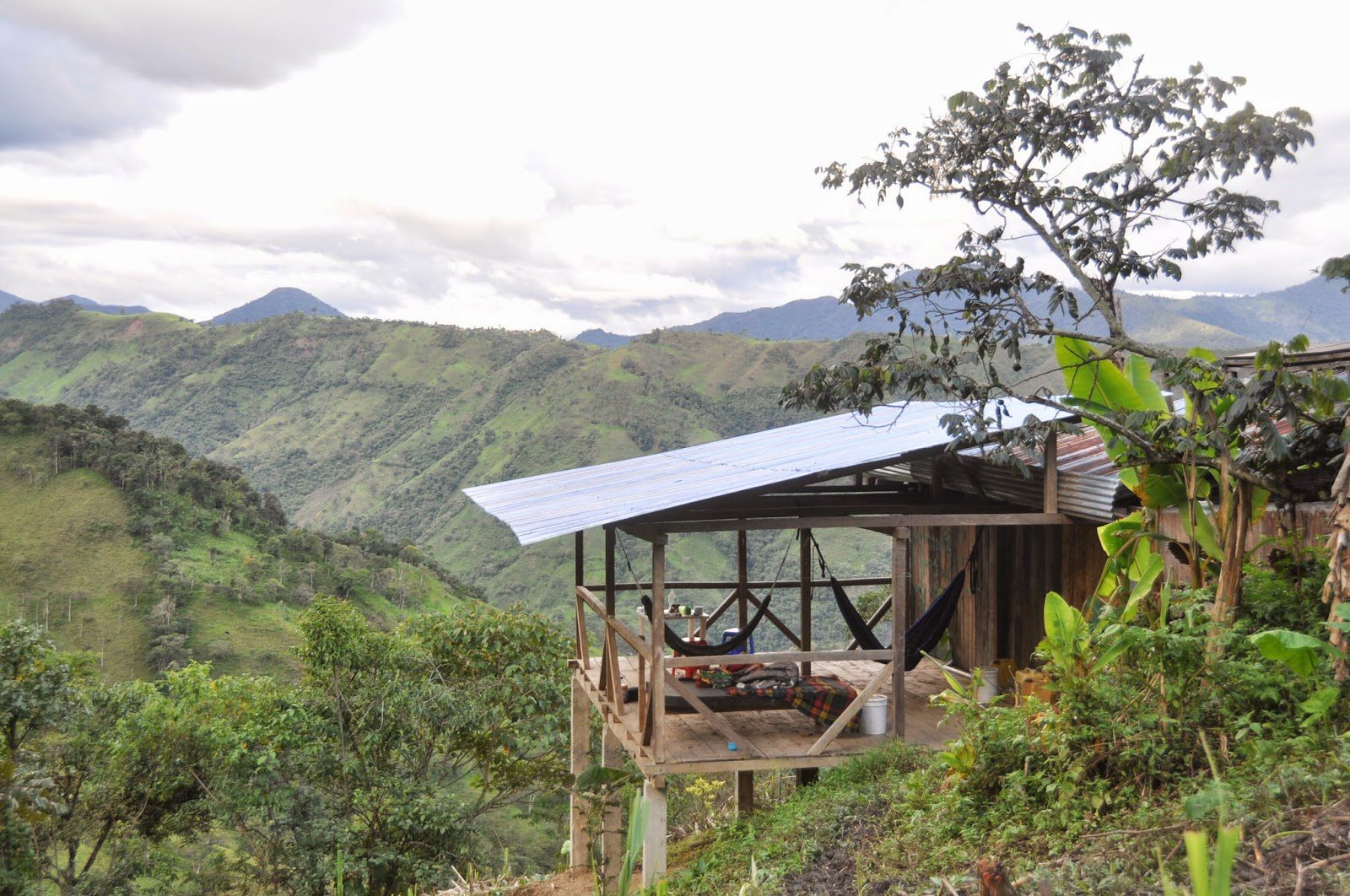 Combine lots of punta, heavy bags and a steep, muddy trail lit only by a flashlight, and you get a pretty difficult trek up to the bunkhouse.
We spent the next day (Saturday) relaxing, playing cards, and you guessed it… drinking more punta… oh, and cutting Ben's hair!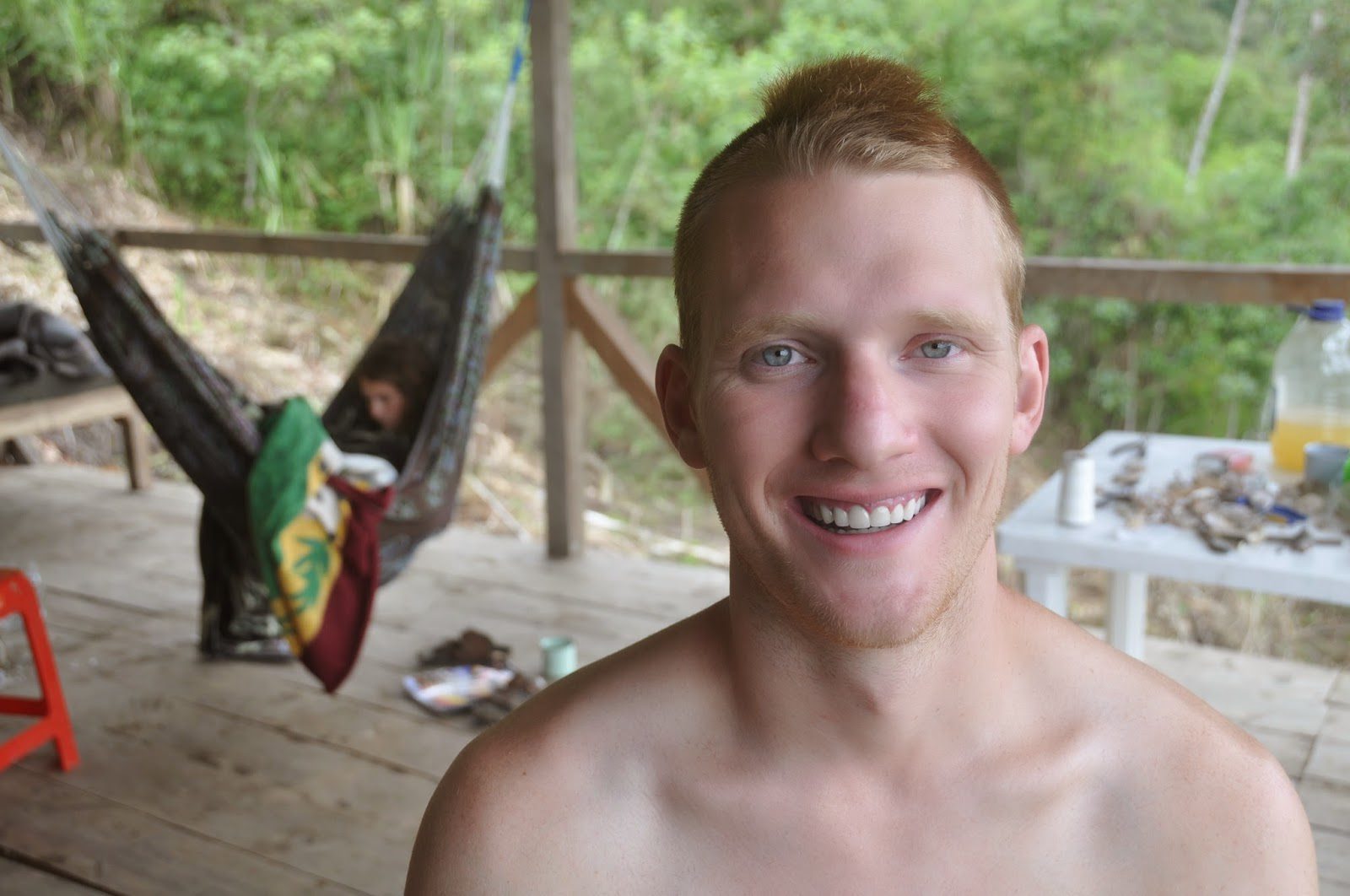 Despite being on a farm, we were quickly running out of food (seems a little ironic, doesn't it?). All we had to work with was lentils, plantains, and sour mandarins, so as you can imagine, we had to get pretty creative with our cooking.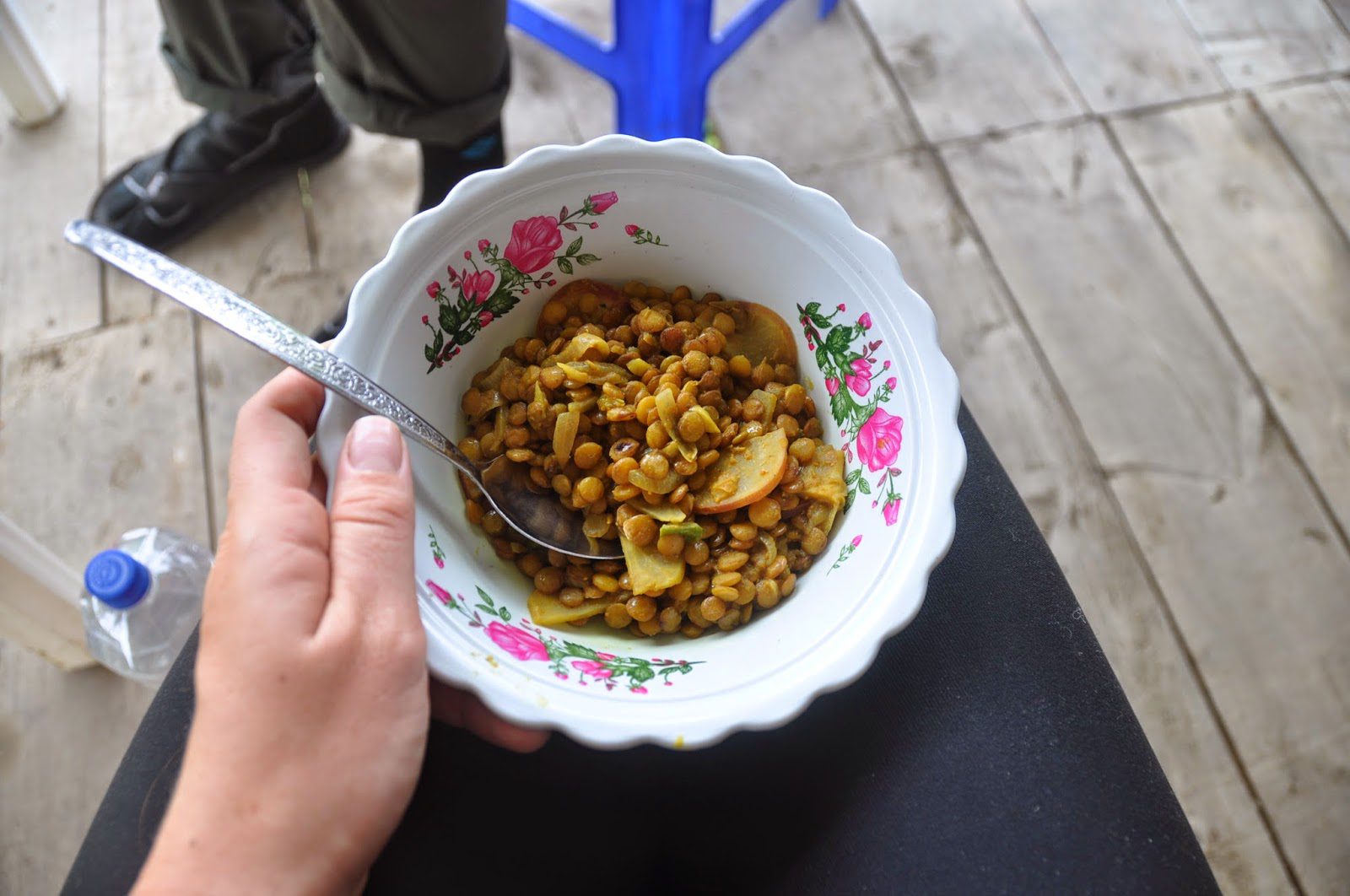 On Sunday, Nick and Jill made the hike into town to get more food and to use the internet for their first time in weeks. While they were gone, we slept off a strong punta hangover, read in our hammock, and hiked to a nearby waterfall. I'd say it was a pretty productive day.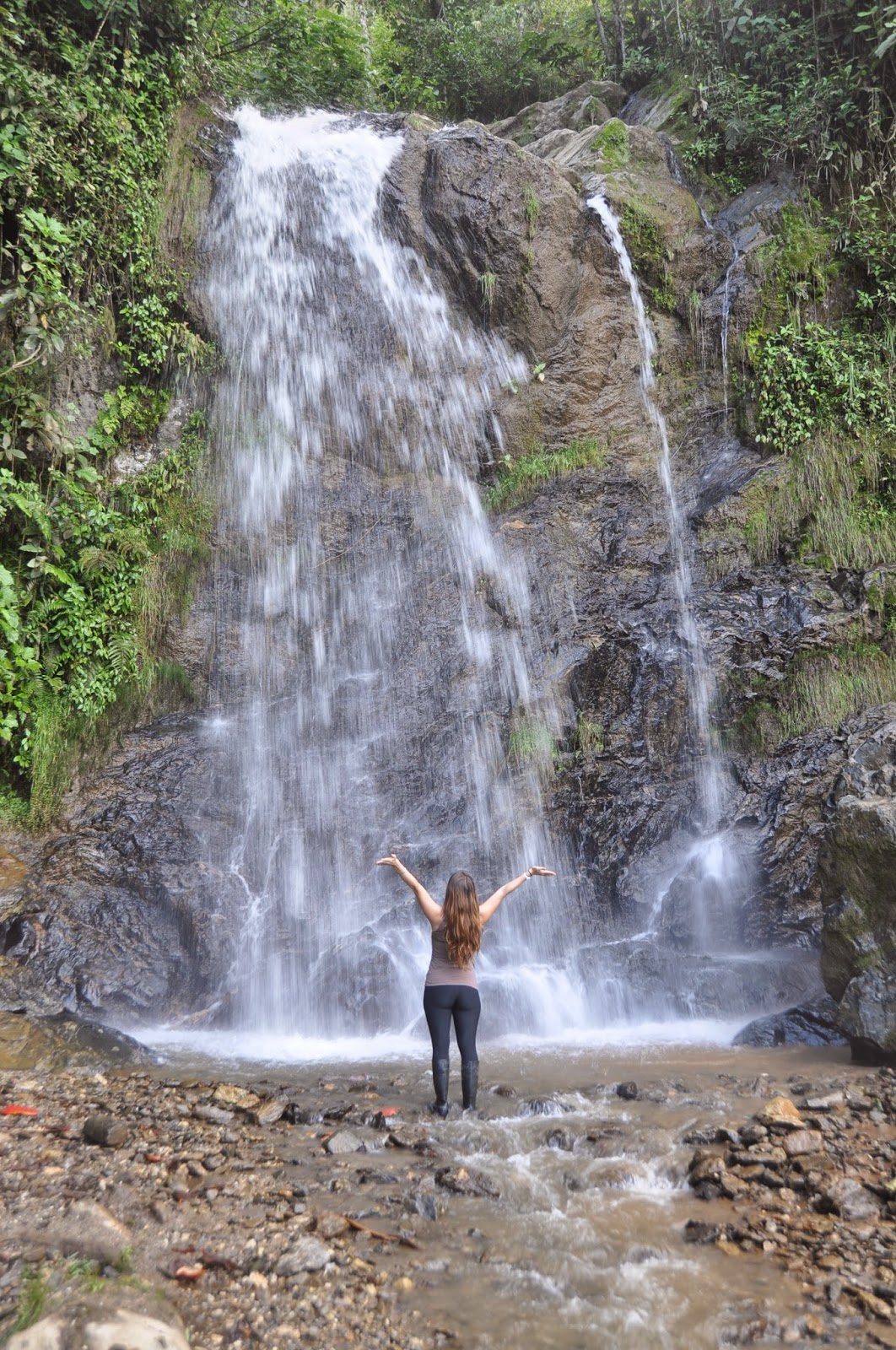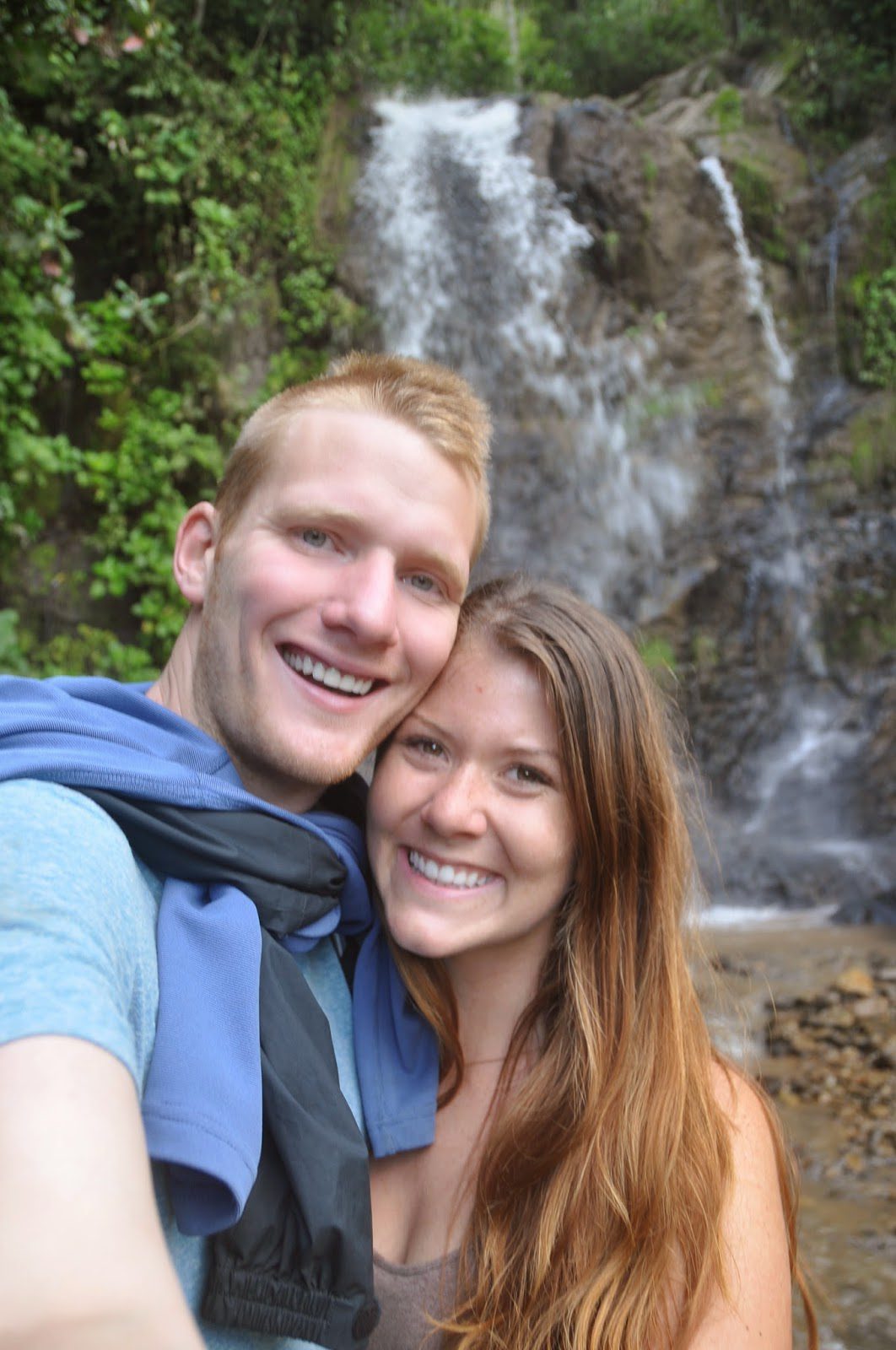 Monday and Tuesday were really the only days we actually worked on the farm. Our days looked a little like this:
Filtering Rainwater:
Basically, we covered two funnels with towels and attached them with clothespins. We then placed one funnel on top of the other and poured rainwater through this very advanced filter system into a jug. Makes for some pretty tasty water!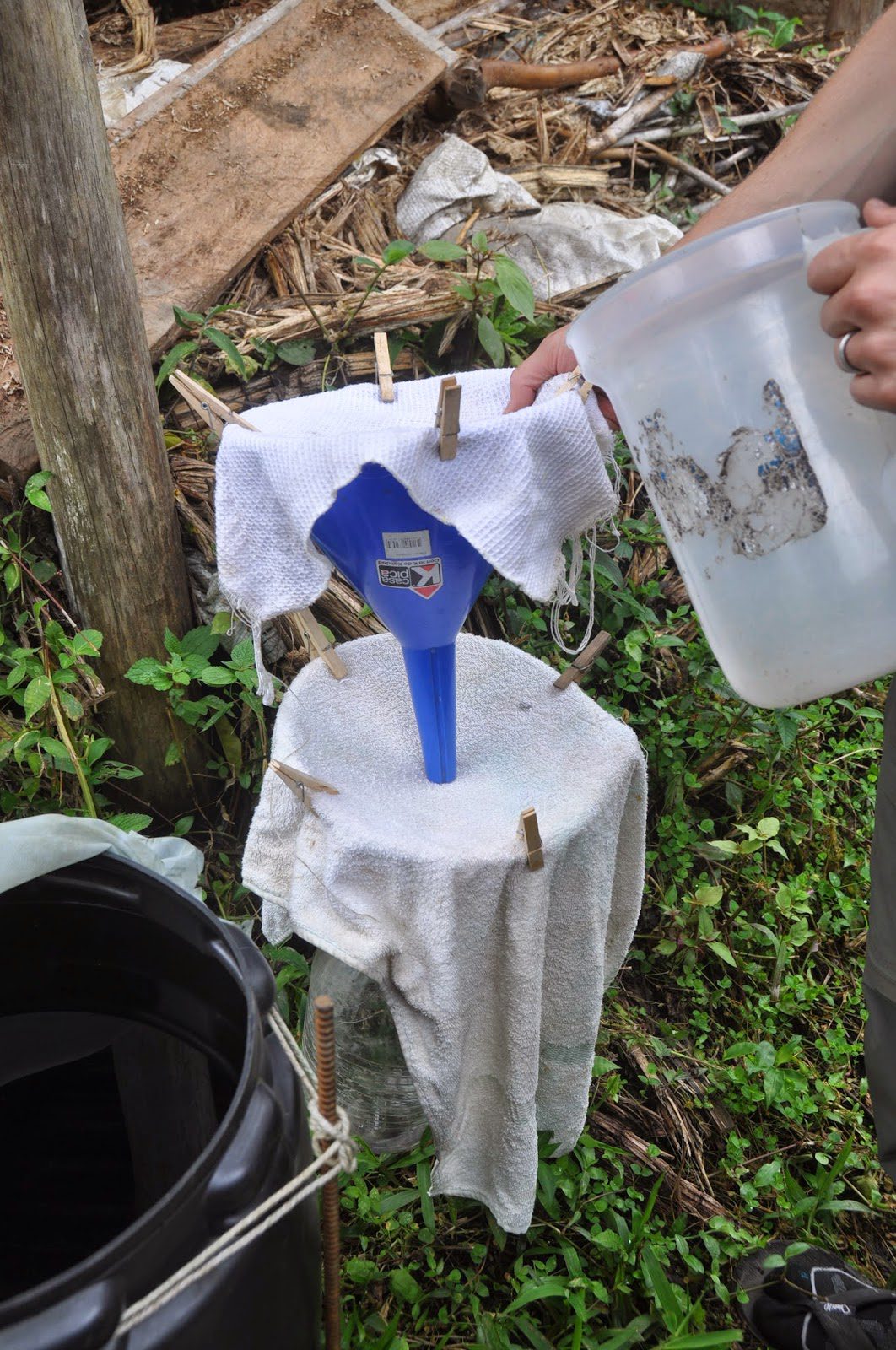 Planting Seeds:
We filled small bags with dirt (made from equal parts compost, sawdust, and sand) and planted a variety of seeds which will later be transplanted.
Planting Corn in the Field:
Odd Jobs in the Greenhouse:
We raised some shelving and moved wood piles to make room for the growing tomatoes.
Building a Solar Shower:
All credit for this project goes to Ben and Nick. Up until now, if a volunteer wanted to shower, they would have to clean up down on the farm, then make the muddy ascent to the bunkhouse. Let's just say you wouldn't stay clean for long. Hats off to the boys for building a shower for future volunteers.
Another "job" that wasn't included in our daily tasks was making each meal. Cooking on the farm was much more time consuming than cooking at home. I love to cook, and for me it was really fun making everything from scratch without the aid of appliances such as an oven. We had to get really creative making meals using only what we had on the farm.
One night we even made a "Faux Pad Thai" using homemade peanut butter. Yes, I cracked open each shell, roasted the peanuts, and blended them with panella (sugarcane), salt and oil. It didn't look much like Jiffy, but oh, it tasted so good! Paired with hot peppers, garlic, sour mandarins, lemongrass, cilantro and a handful of other herbs, it was pretty amazing with pasta and homegrown vegetables, if I do say so myself.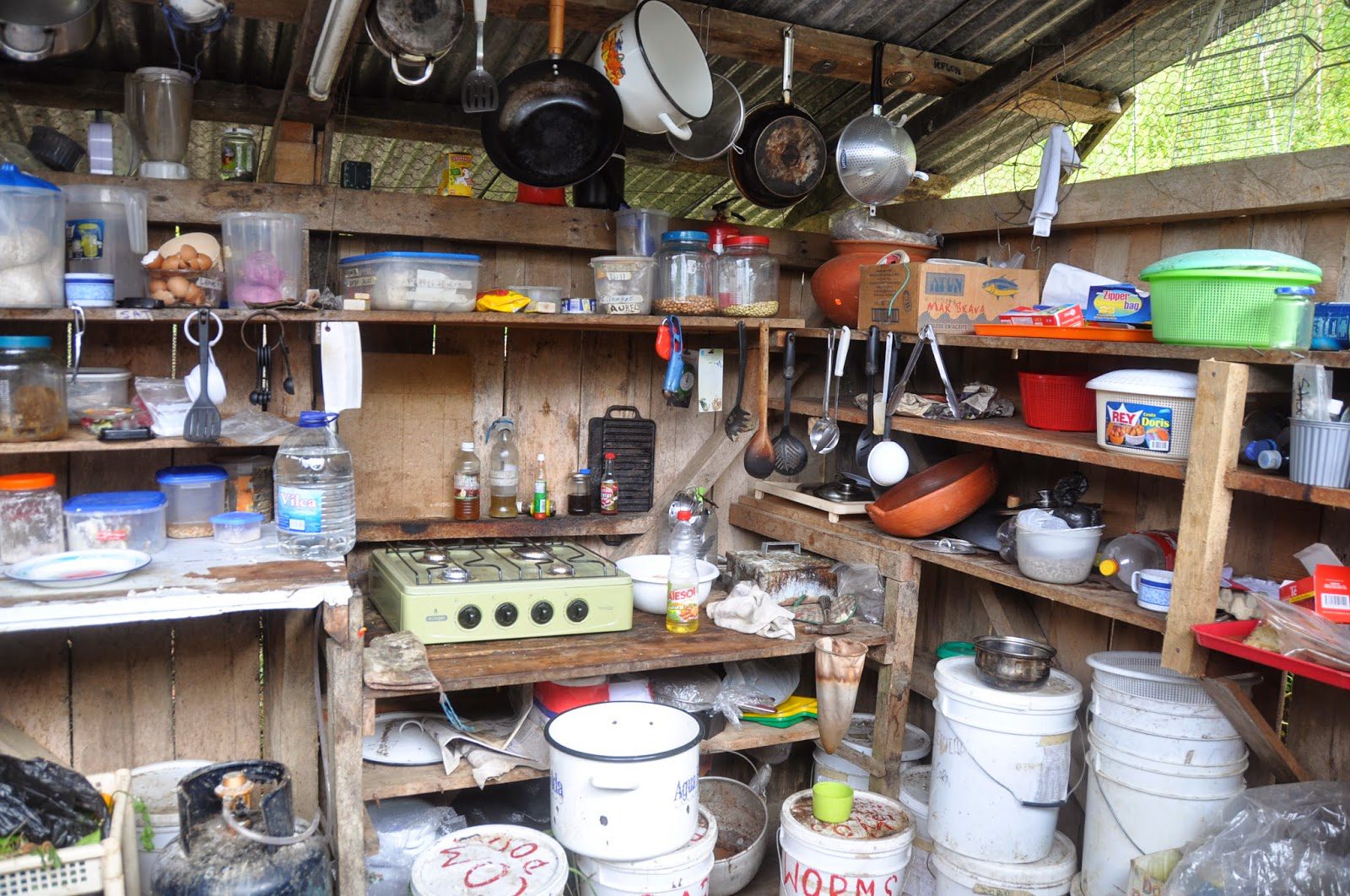 We had planned on staying at the farm for a longer period of time than just five days, but without Farmer Mike there to really teach us anything, we decided to leave Wednesday morning with Nick and Jill.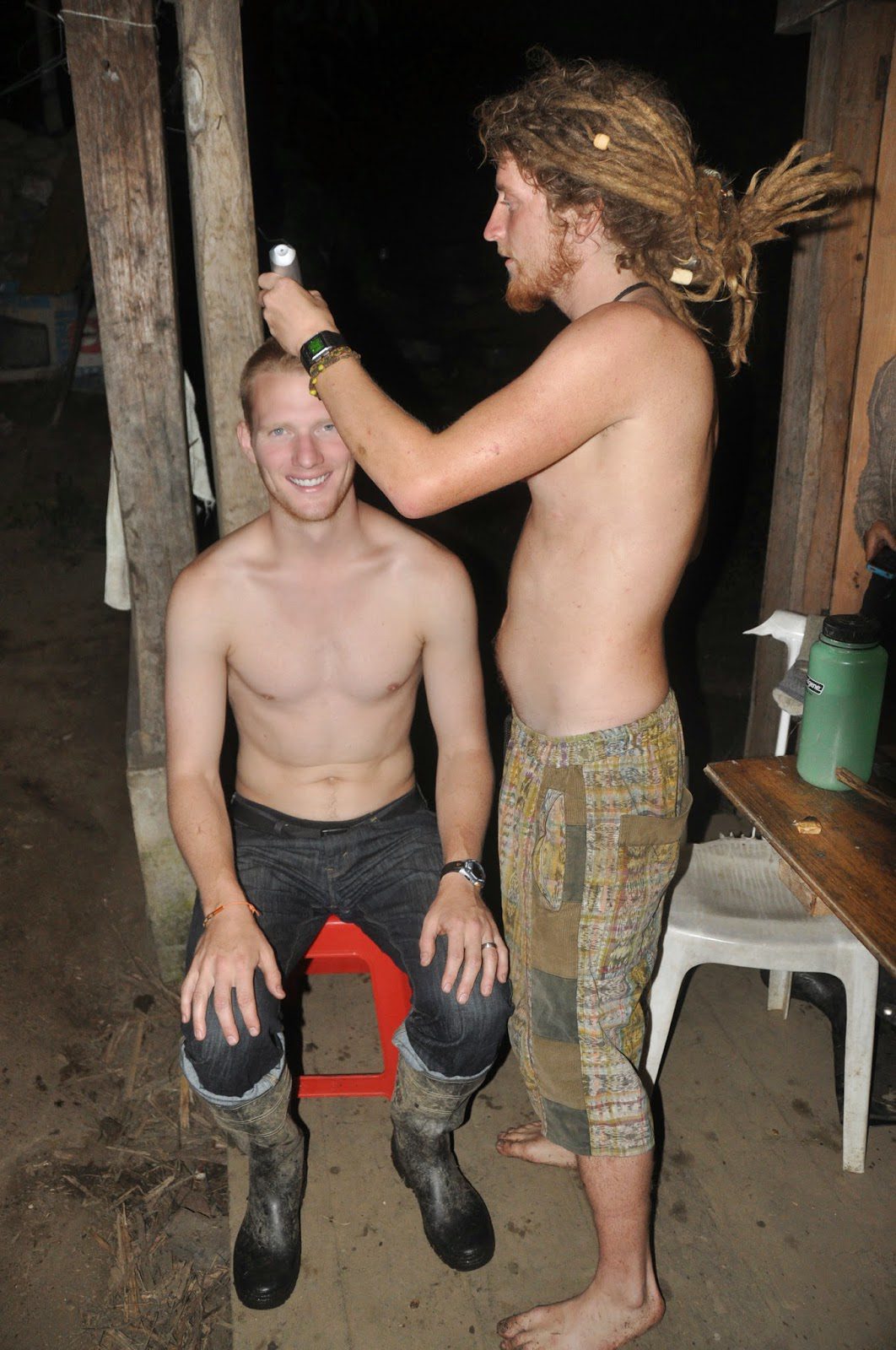 Hiking back down the mountain was even harder than on the way up. We all fell at least once. Some of us (err, me) fell many more times. Once we reached the road and we were sufficiently covered in mud, we walked to the concrete bus stop and waited. A good hour passed before we decided that the bus probably wasn't coming.
Excellent.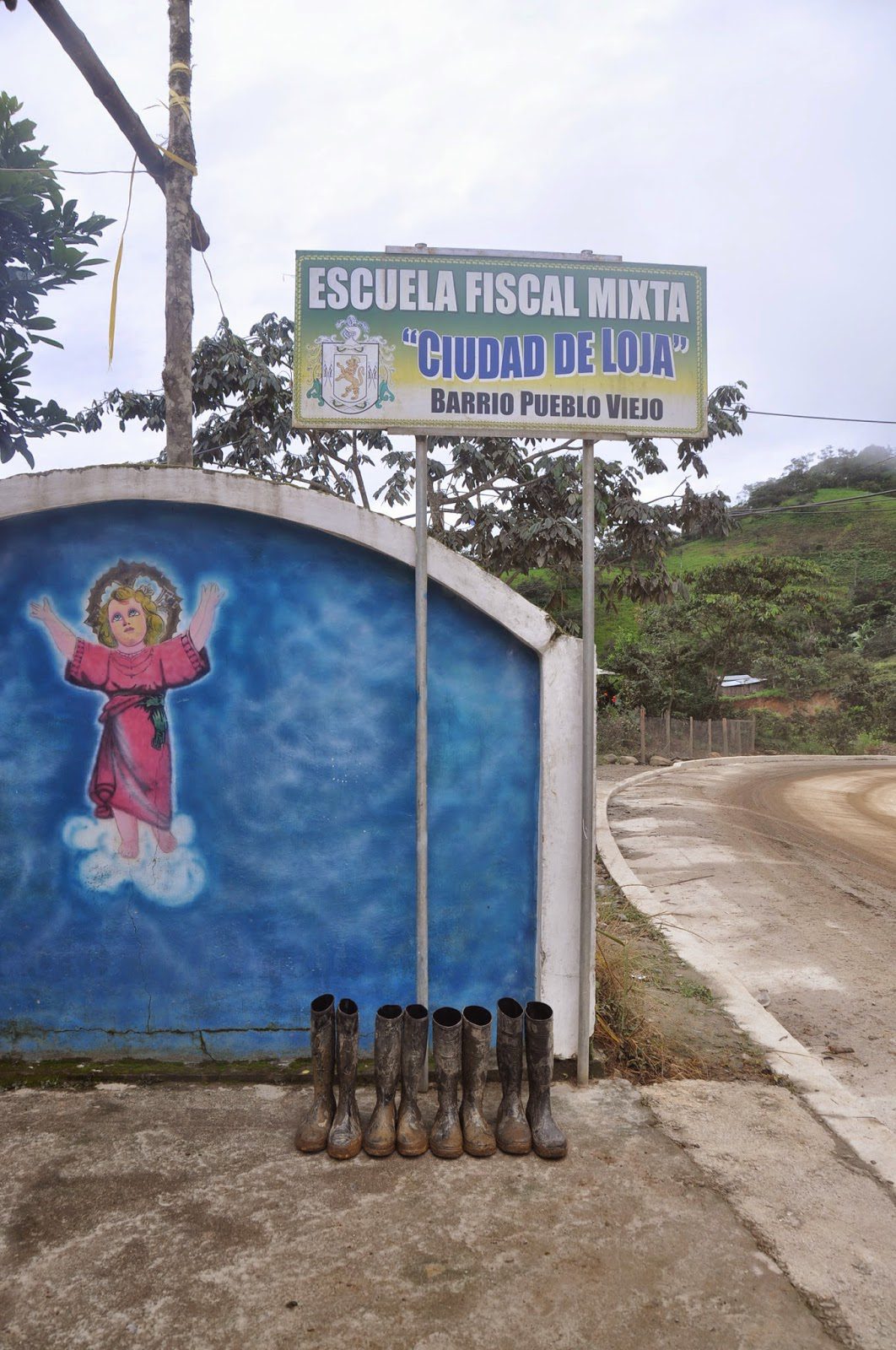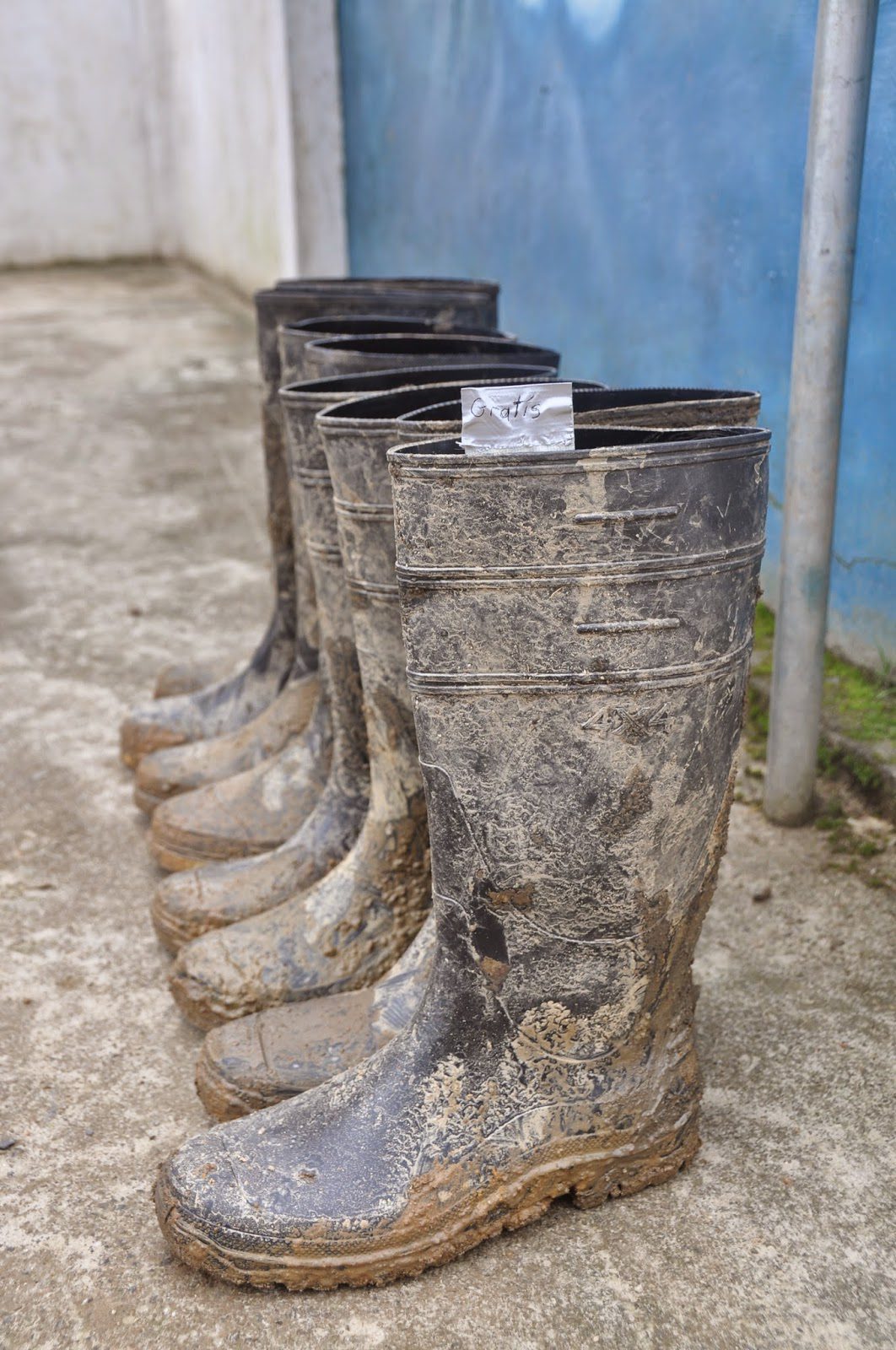 The walk uphill with our bags was not pleasant, but the view was incredible. We were the only people in sight and were surrounded by the lush mountains and low-hanging clouds. We walked about an hour until we waved down a passing truck, hopped in back and hitchhiked all the way to civilization.
Working on a farm and hitchhiking – two firsts all in one week!
More pictures from the farm