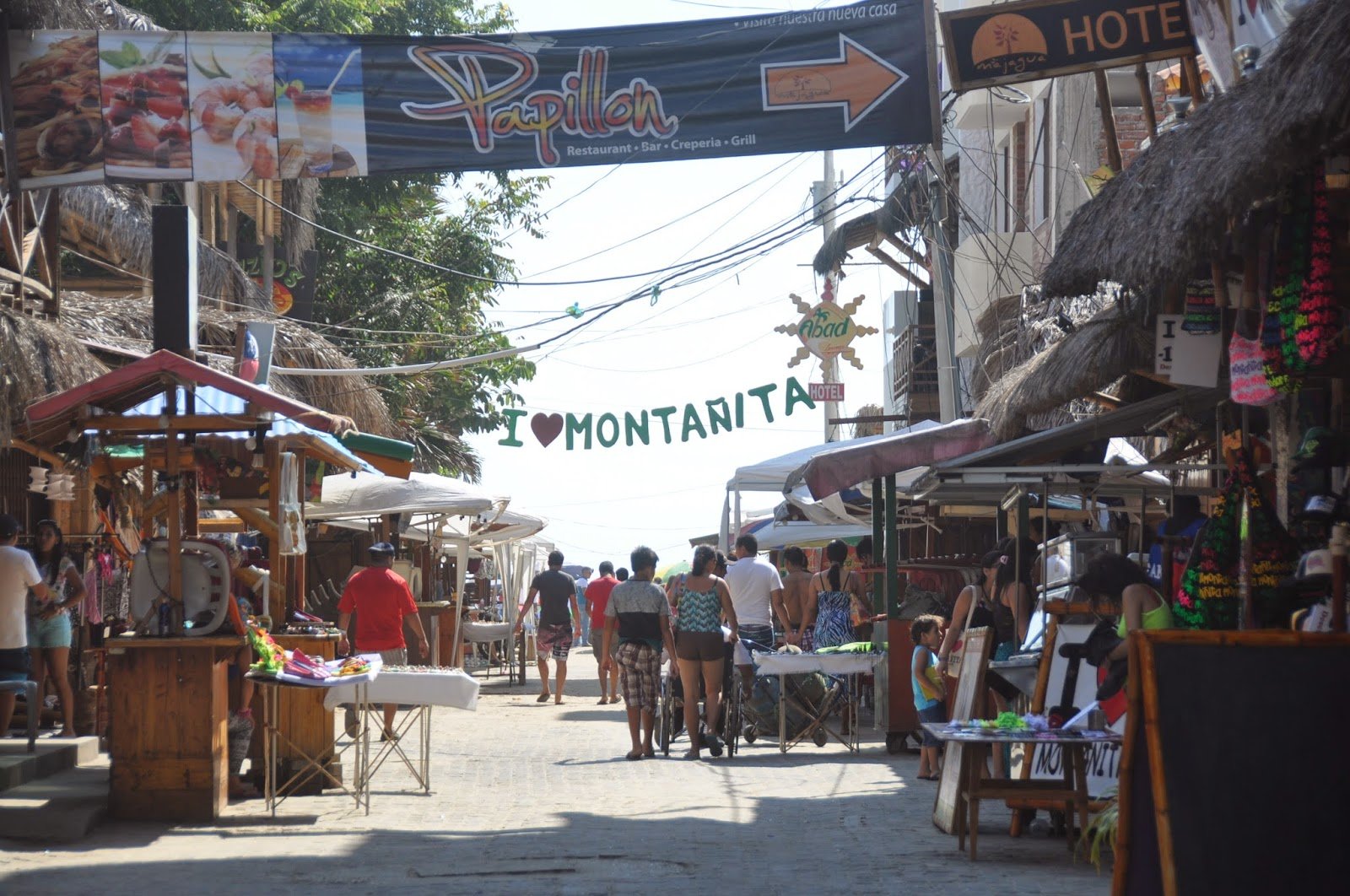 Montañita is town on Ecuador's coast known primarily for two things:
Decent surf

Insane nightlife
The town itself is a small collection of streets packed with tourist shops, eclectic street food stands, and young dreadlocked men selling "happy" brownies. Reggae music blasts at all hours of the day, and at night the streets are packed with gringos and vacationing Ecuadorians looking for a good time.
If the clubs aren't your thing, you can grab a cocktail to go from a street vendor, and bring your dance moves to the beach, which is even more crowded in the early hours of the morning than during the day.
The beach was nothing compared to those we visited in the Galapagos – crowded and littered with cigarette butts and bottle caps (remnants of the previous night's party). Let's just say that people don't come to Montañita for the beautiful beach – but rather the epic party that is promised each night.