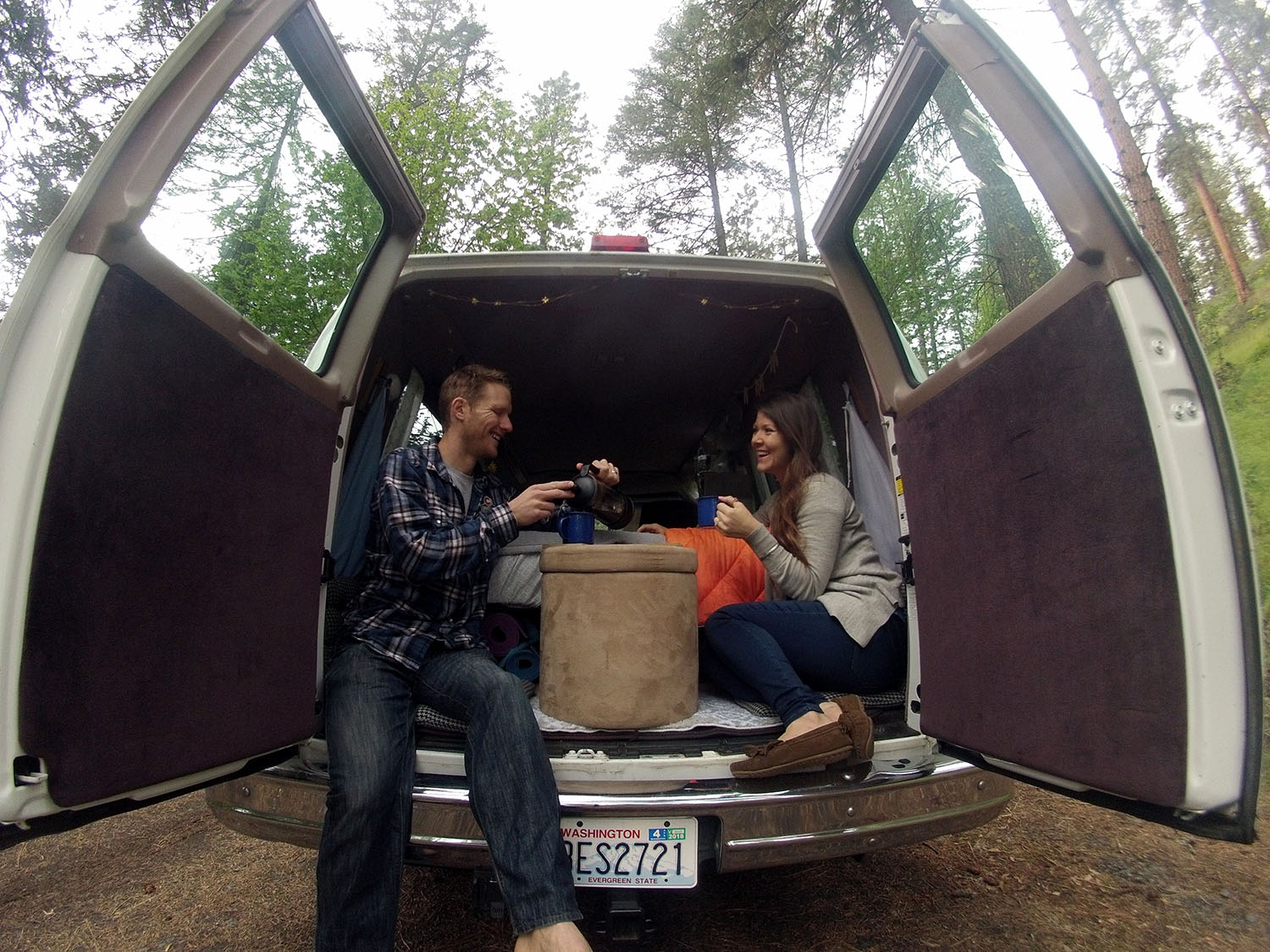 I've been intrigued by tiny homes for quite some time now. And when I started seeing handfuls of campers, RVs and conversion vans taking over the roads in Washington this spring, the wheels in my mind started spinning.
Admittedly, I've been a creeper: curiously peering into windows, craning my neck to follow them as they drive by, trying to get a glimpse into these moveable homes. It was market research, guys.
And then came my Pinterest searches. I found tutorials for installing wood floor, granite countertops and adding working bathrooms. And my imagination started running wild.
I told Ben my grand ideas for our new van: running water, a "breakfast nook" and wood floors. Instead of rolling his eyes or telling me to stop dreaming so big, he said: "I think I have an idea. But you're not going to get wood floors."
Okay, deal. I guess I can live with carpet.
And so we got our hands dirty. I got reacquainted with a sewing machine, and Ben spent a lot of time with a drill in his hand. I even got underneath the van a couple times. 
While our campervan is not exactly the jaw-dropping Mercedes Sprinter Vans you'll see on Pinterest (along with a $50,000 price tag!), it is ours. We created it from the bones up, and I am proud to call it home. For now, at least.
So come on in! We're going to give you a tour of where we'll be living this summer.