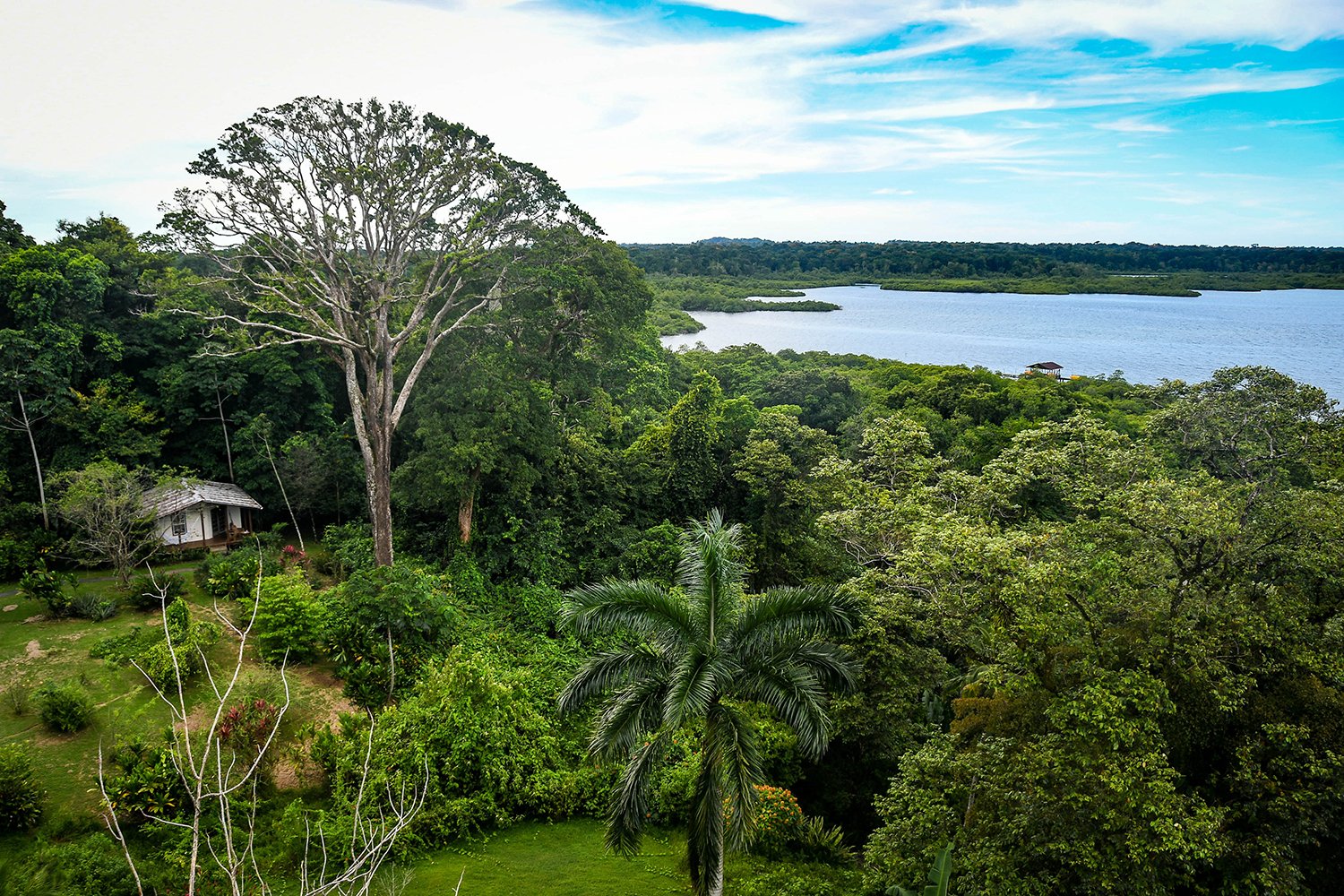 If you're planning a trip to Bocas del Toro in Panama, it can actually be quite overwhelming choosing where to stay.
There are plenty of wonderful options in this archipelago, but if you're looking for a place that is peaceful and sustainably-run, we've got a place in mind for you.
Tranquilo Bay Eco Adventure Lodge
This eco lodge was built back in 1999 by two good friends, Jim and Jay, that came from Texas to find a special place they could call home while also sharing it with the world. 
Currently, Tranquilo Bay has 9 cabanas and there are future plans to build up to 6 more. This intimate eco lodge provides guests with a peaceful getaway on a remote piece of land in Panama's Caribbean Coast. Included in your stay are all meals and activities on site.
Psst! Be sure to read our complete guide to Bocas del Toro, Panama for everything you need to know to plan your trip!
Location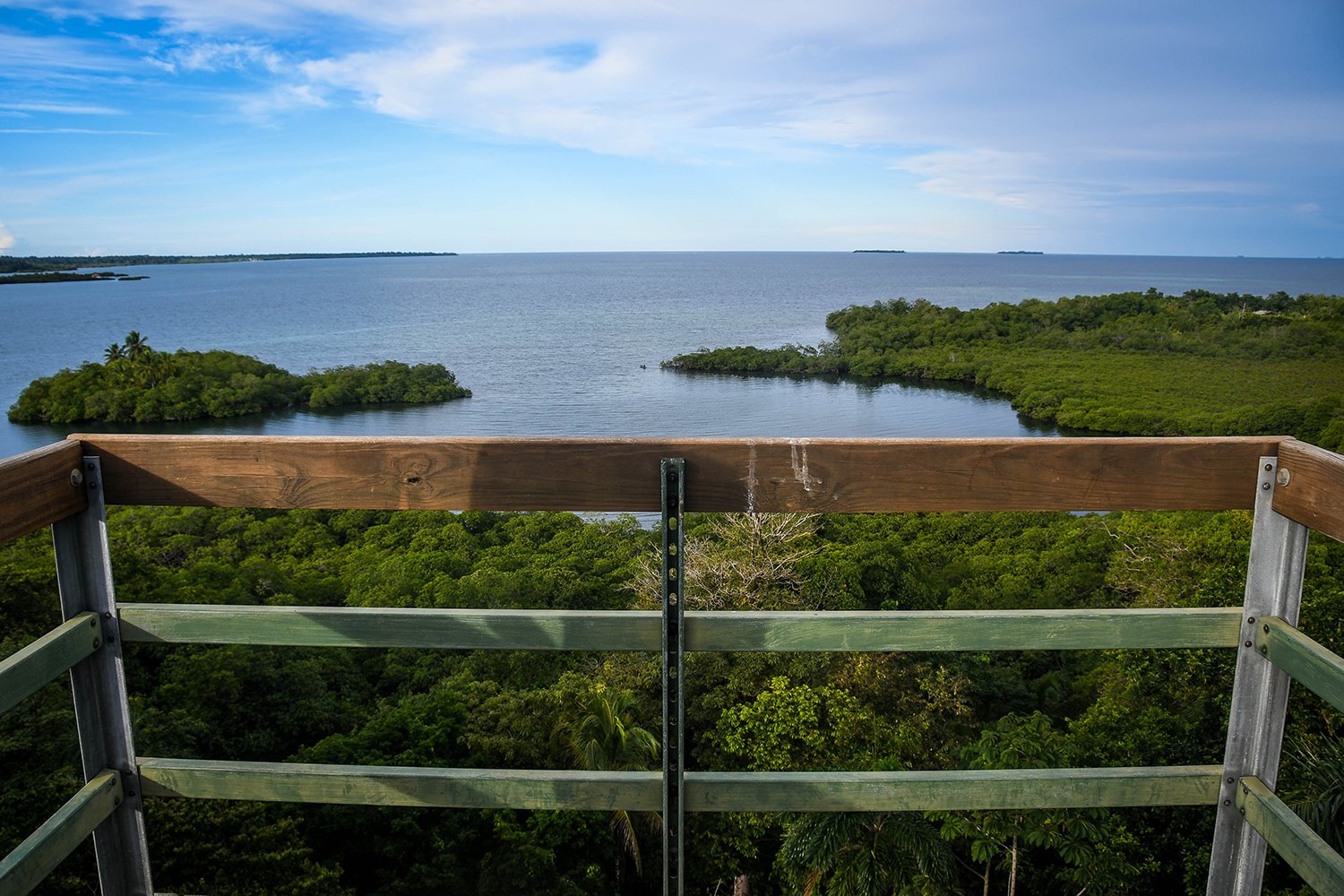 There are several islands to choose from when exploring Bocas del Toro, and you'll find that each has a different vibe. From party vibes of the main city, to beach huts on Playa Red Frog to totally off the beaten path jungles that surround Tranquilo Eco Lodge, there is a little something for everyone.
When choosing accommodation in Bocas, you must consider the location first and foremost, as most hotels are a boat taxi ride away from anything else. This means you'll want to be sure you're happy in the location you choose.
At Tranquilo Bay, you'll find peace and quiet, but it is a long (and expensive!) boat taxi ride away, so you won't be doing too much exploring outside the property. Another important thing to note is there is no sandy beach at Tranquilo Bay. Instead, the property is situated in a mangrove forest, and while you can swim and snorkel in the shallow waters, don't expect a beach cabana.
Read Next: Travel from Panama to Colombia through the San Blas Islands
The Staff
Two families run the eco lodge, plus they have naturalists on staff during high season. The owners raise their kids on the property and are passionate about ensuring the environment is not compromised.
They are friendly and you'll likely find yourself chatting away with them. They employ Panamanian staff who do the cooking and cleaning, and who provided lovely service.
The Rooms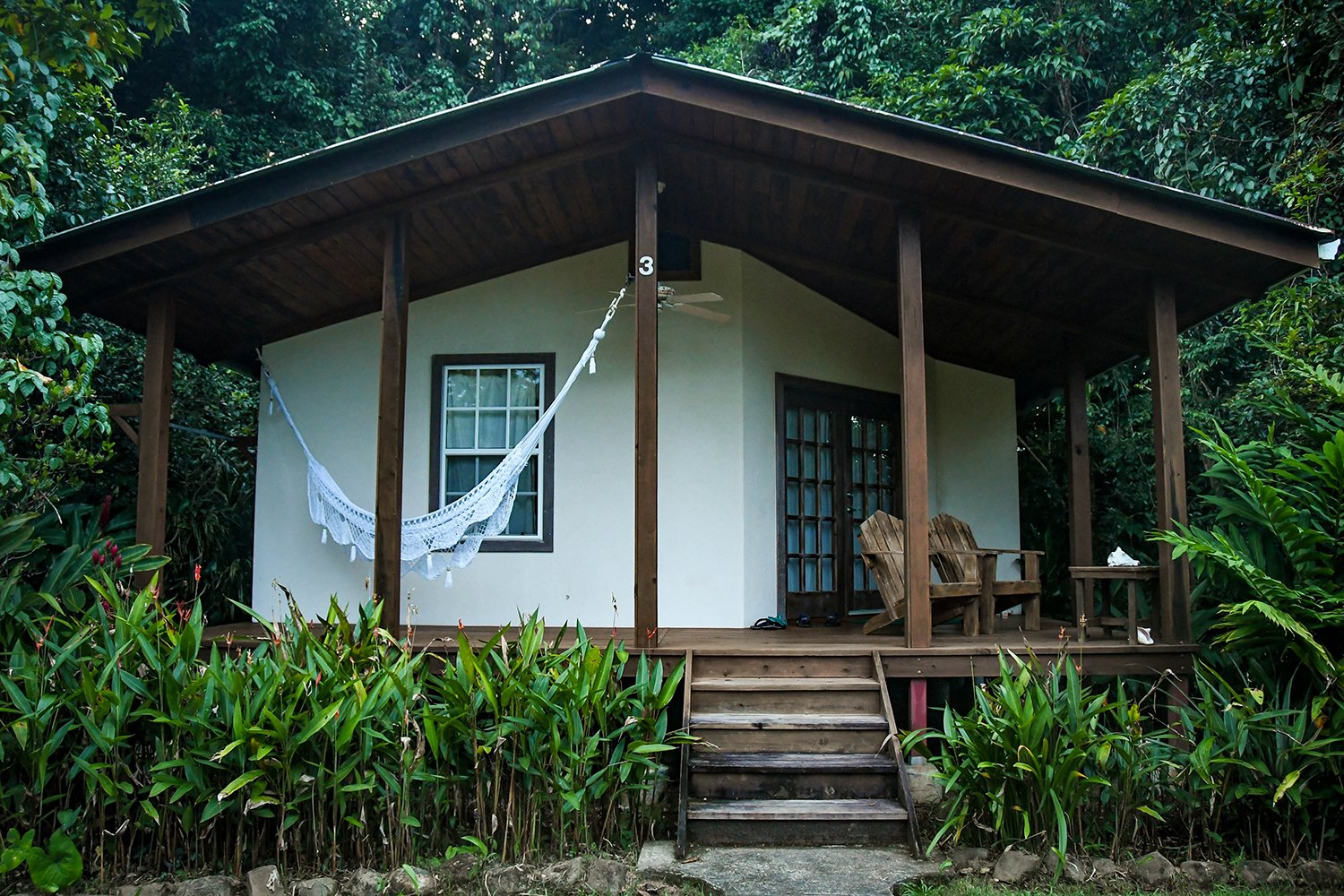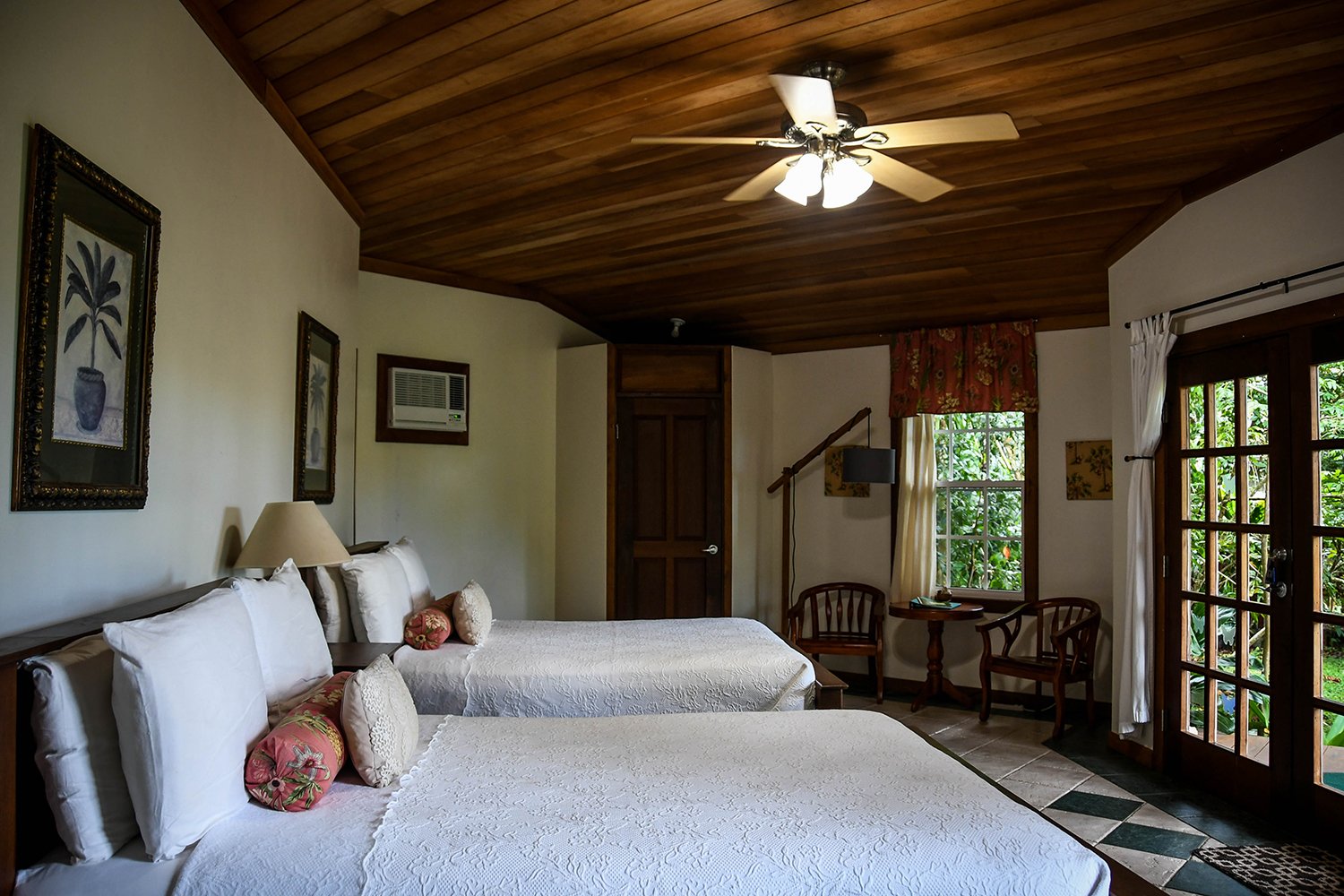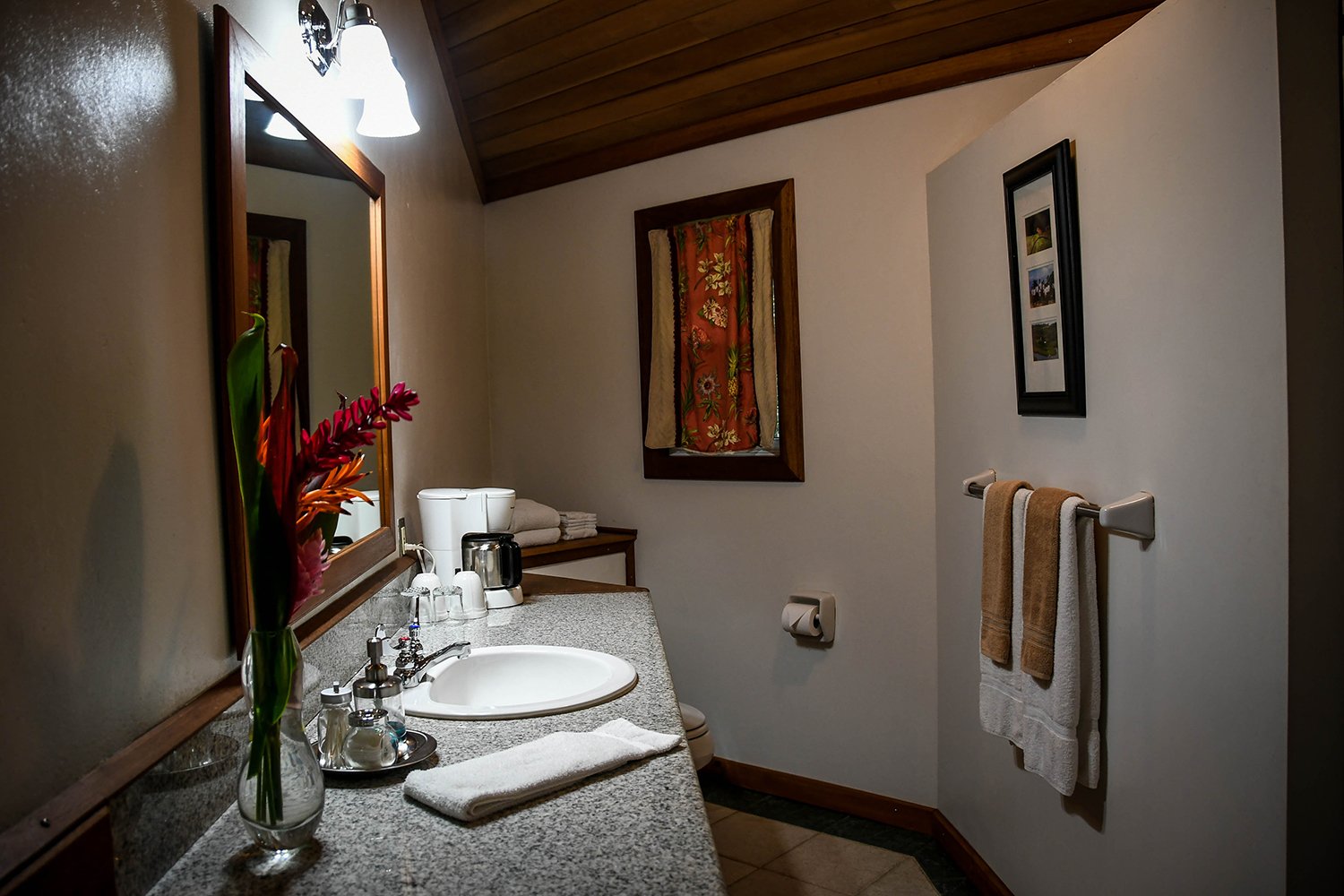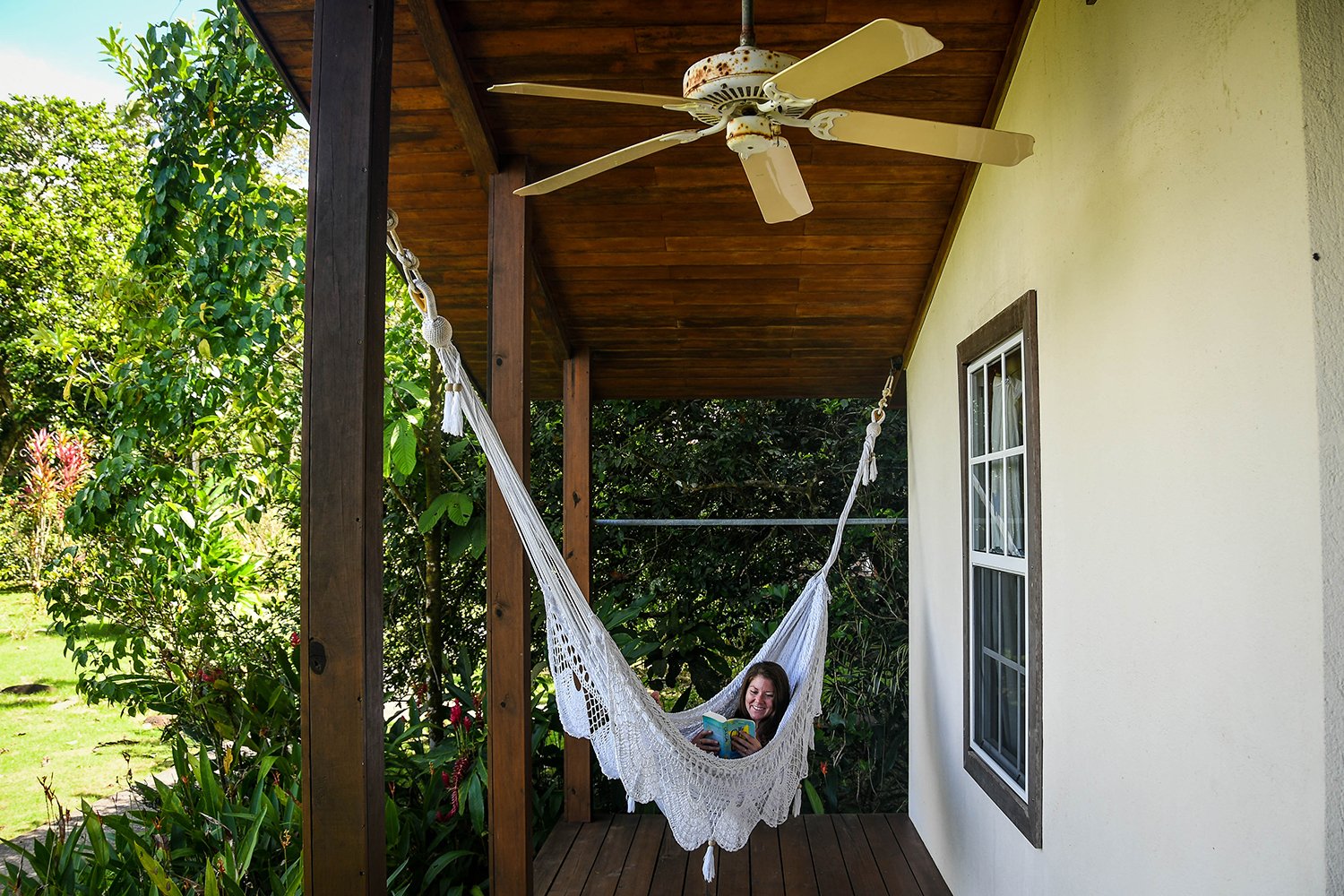 The private cabanas are spacious and clean. For being such a remote resort, we were surprised at the comforts offered in the rooms. When you wake up in the morning it will be hard to remember you are surrounded by jungle!
Sleep comfortably in air-conditioning or relax in the hammock on the porch with a good book.
The Food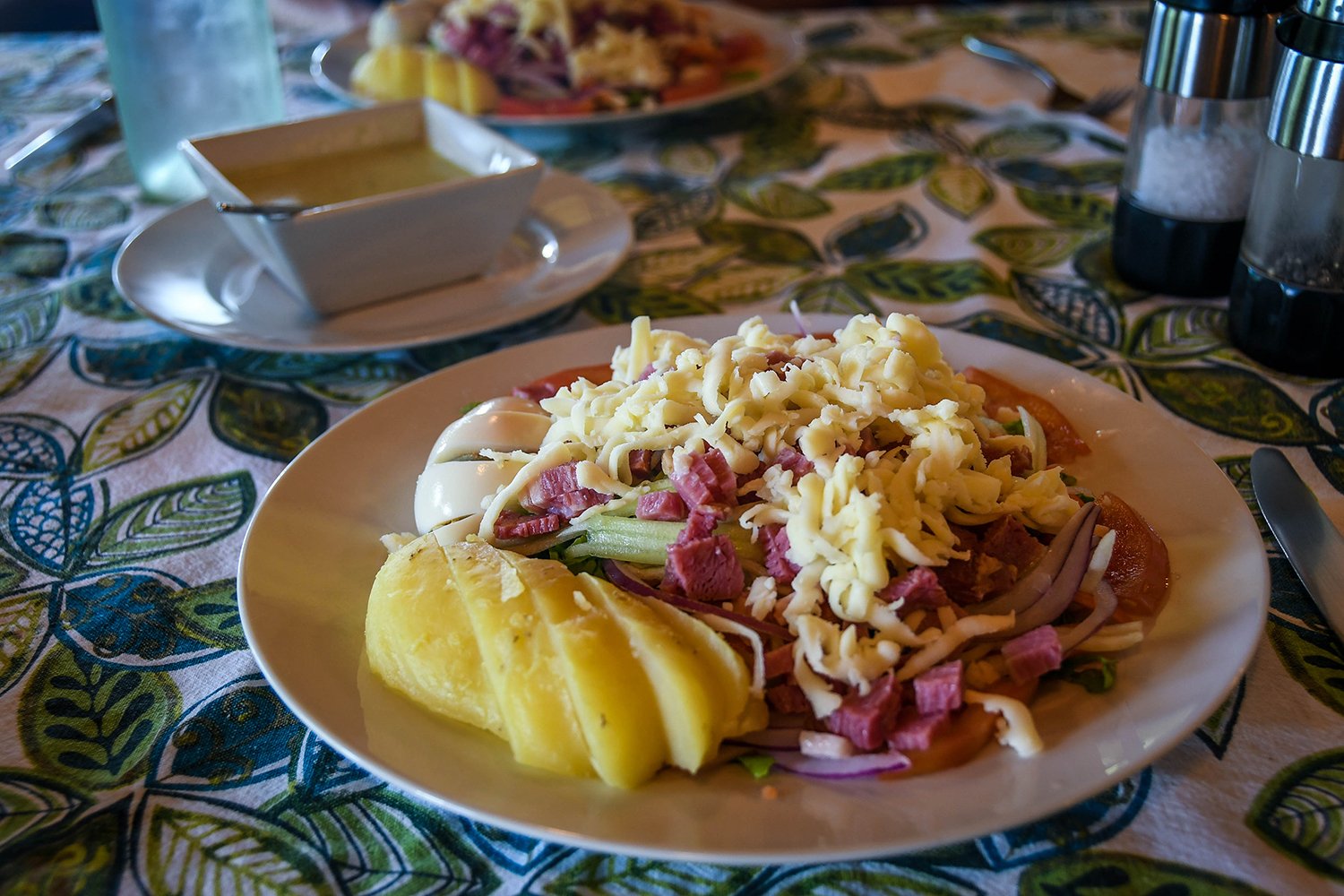 Breakfast, lunch and dinner are included in your stay at Tranquilo Bay. Meals are Western staples like pork chops and potatoes and chop salad, and they can accommodate vegetarians. 
In all honesty, we thought the food was fine, but nothing noteworthy.
Other Guests
This lodge attracts families, couples and retirees who are looking for a tranquil escape. Many guests also have interests in the activities offered on site, like birdwatching and kayaking.
All meals are served at the same time in the dining lodge, so it's likely you'll get a chance to mingle with others during your stay.
The Amenities
This hotel has quite a few perks that draw people to stay at Tranquilo Bay.
1. Bird Watching Tower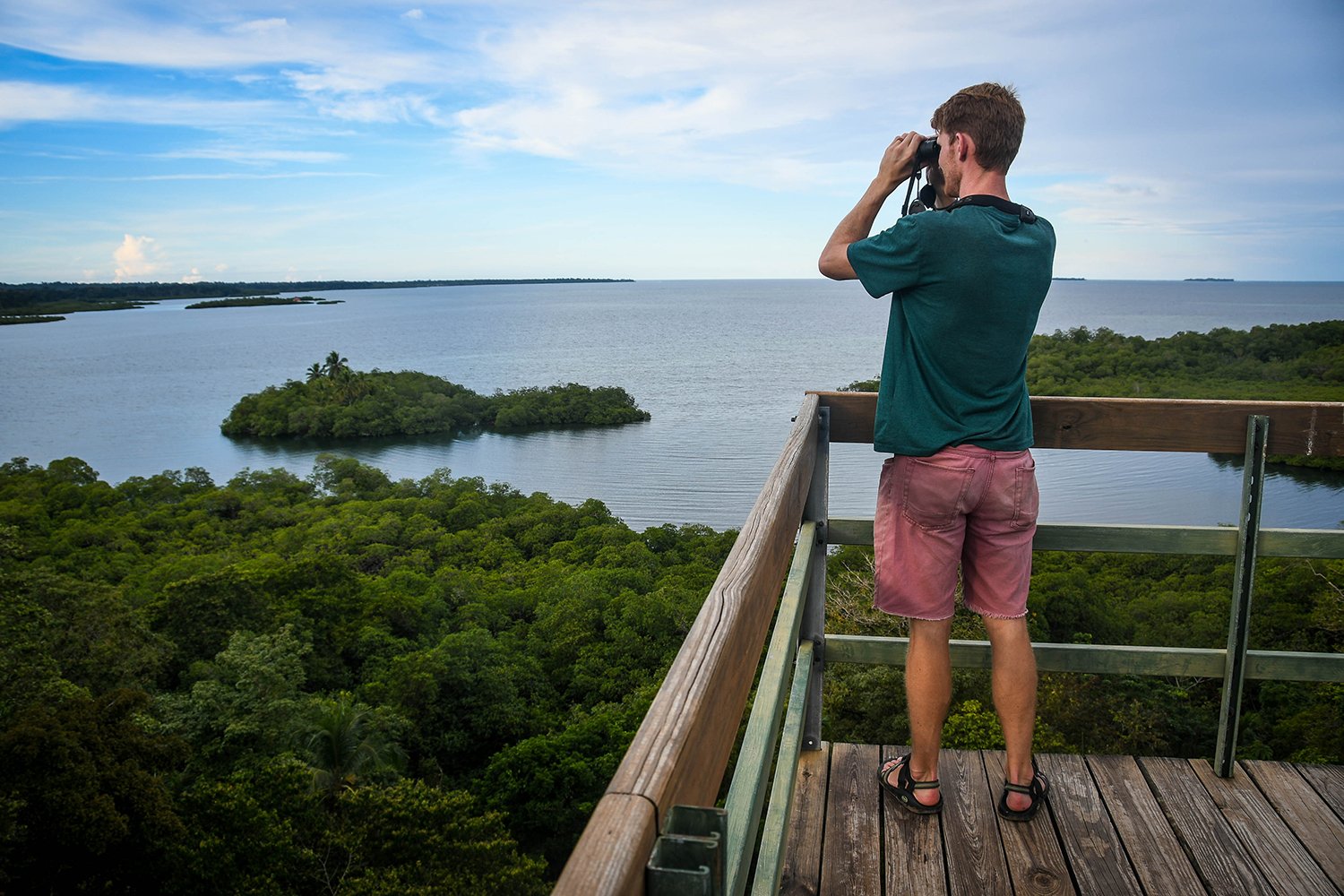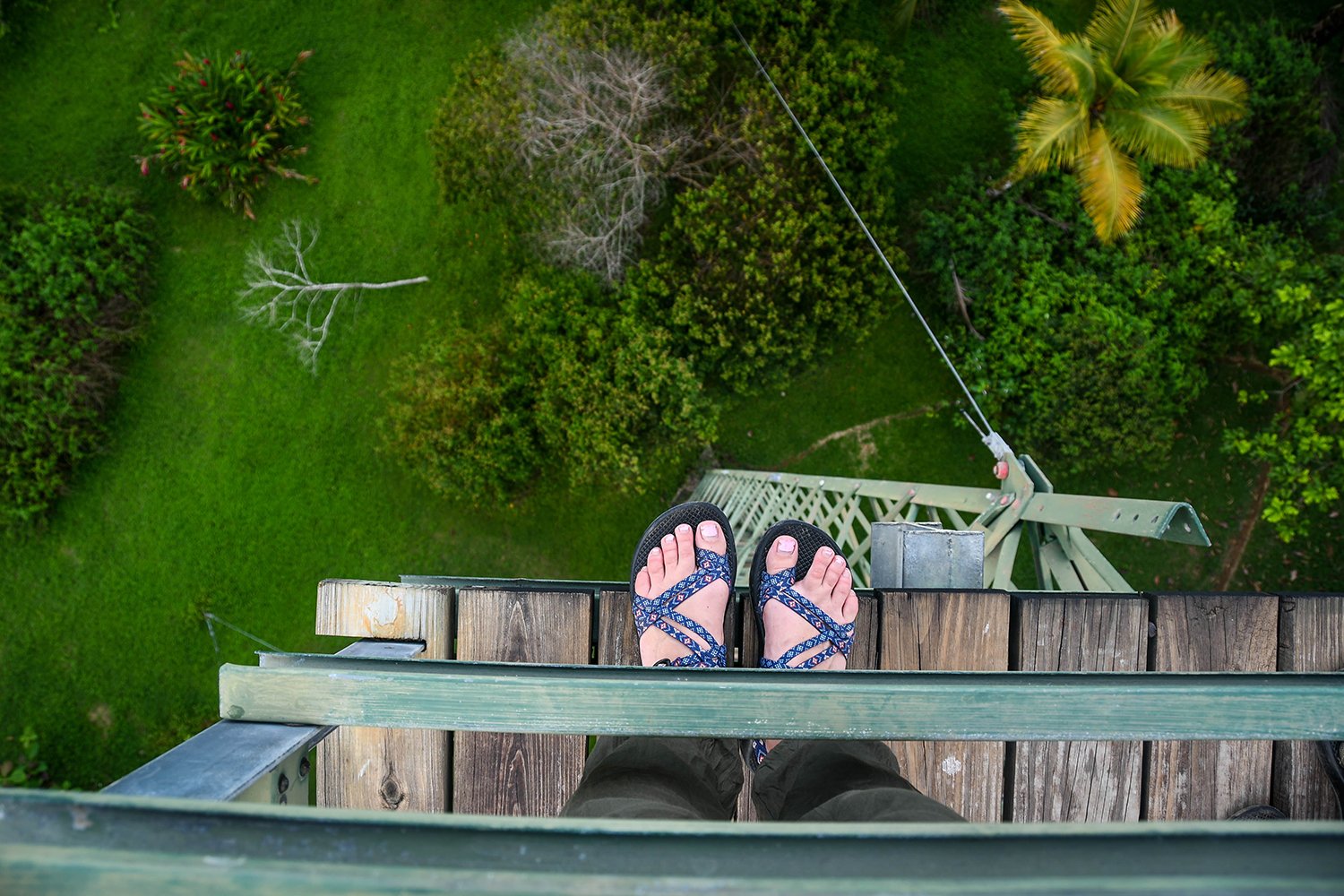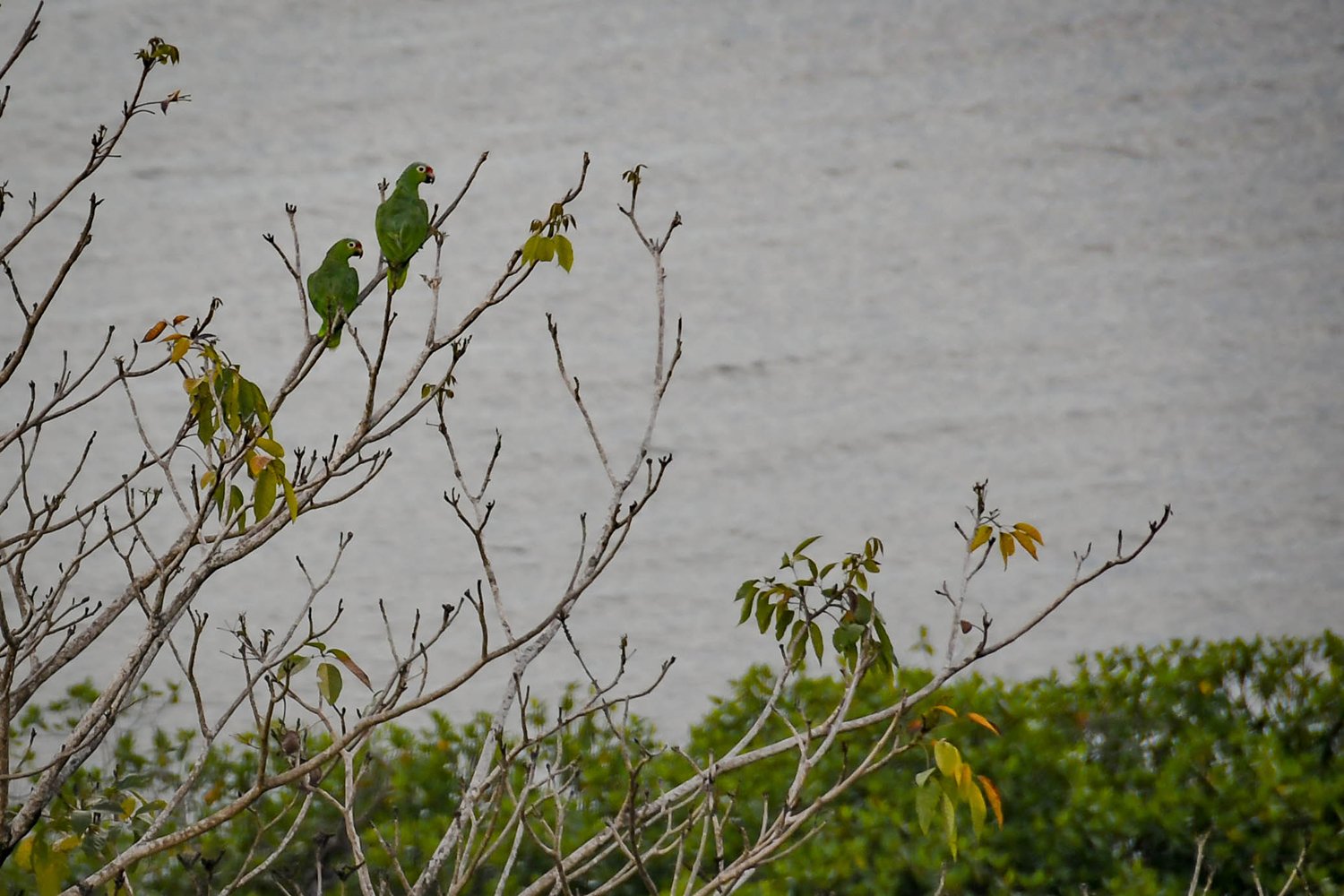 Panama has nearly 1,000 species of birds, and you can spot quite a few around Tranquilo Bay. The families have built a tall and sturdy watch tower on their property where you can watch the macaws fly in pairs overhead as the sun sets over the water.
We're not seasoned birdwatchers, but it was still cool to observe the property from above and learn a bit from the guide about the species that call this place their home. 
2. Kayaks, SUP and snorkels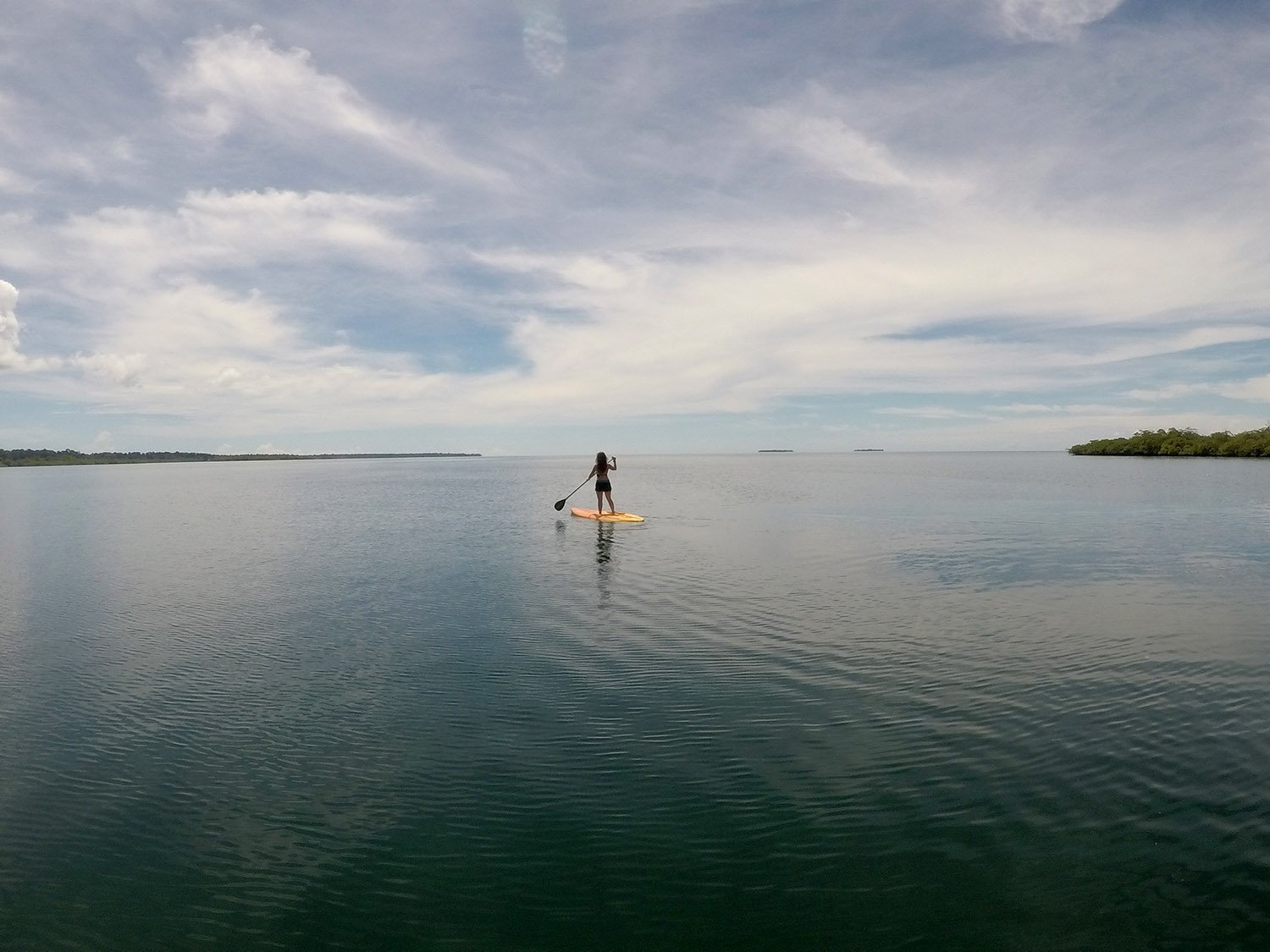 In many places in Bocas, you can pay to rent kayaks, paddle boards or snorkels, but at Tranquilo Bay it's all part of the package. Take a guided kayaking tour through the mangroves or jump off the dock with a snorkel and see if you can spot any creatures below.
The whole bay is secluded and is only used by guests of the eco lodge.
3. Jungle Hiking Trails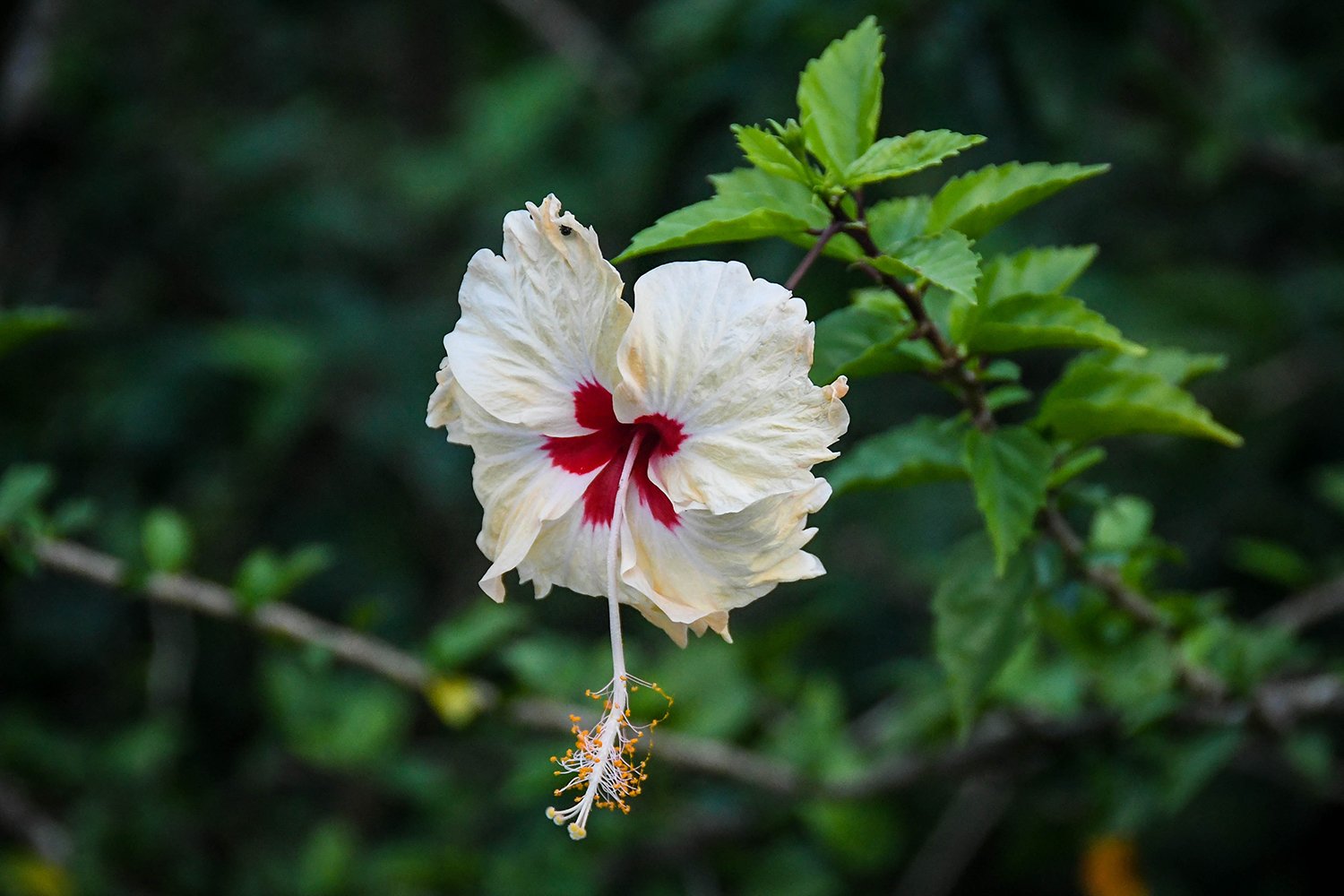 Since the eco lodge is situated on 200 acres of jungle, you can do a bit of exploring on your own or with a naturalist if you'd like. While we were there, the paths were quite muddy, the mosquitos were hungry and we didn't see much wildlife. But during other seasons, you might have more luck.
The best part of our nature hike was a short stop by the hummingbird bathing pond. We quietly snuck into this little pond area and sat on a log to while keeping our eyes open for this strange site.
Hummingbirds would flutter by, hover over the water, look around and then quickly dip their tails in the water and fly away. And often repeat the process over and over again. We sat there for about 20 minutes watching as tiny birds did their funny bathing ritual. 
4. Other Tours around Bocas del Toro
Since you are rather secluded at Tranquilo Bay, it's nice that they can arrange tours in the area. You can go to the "typical" spots, like Islas Zapatillas, or you can do a tour to a nearby cave by kayak. 
The tours are quite a bit more expensive than the companies we saw advertised in town. But at Tranquilo Bay, they pride themselves on being mindful of the environment on their tours, which can't be said for all companies. Every tour is led by a knowledgeable English-speaking guide that creates an unique, hands-on learning experience.
We didn't have time to take a tour with Tranquilo Bay, so we can't speak to the quality or value.
Sustainability at Tranquilo Bay Eco Adventure Lodge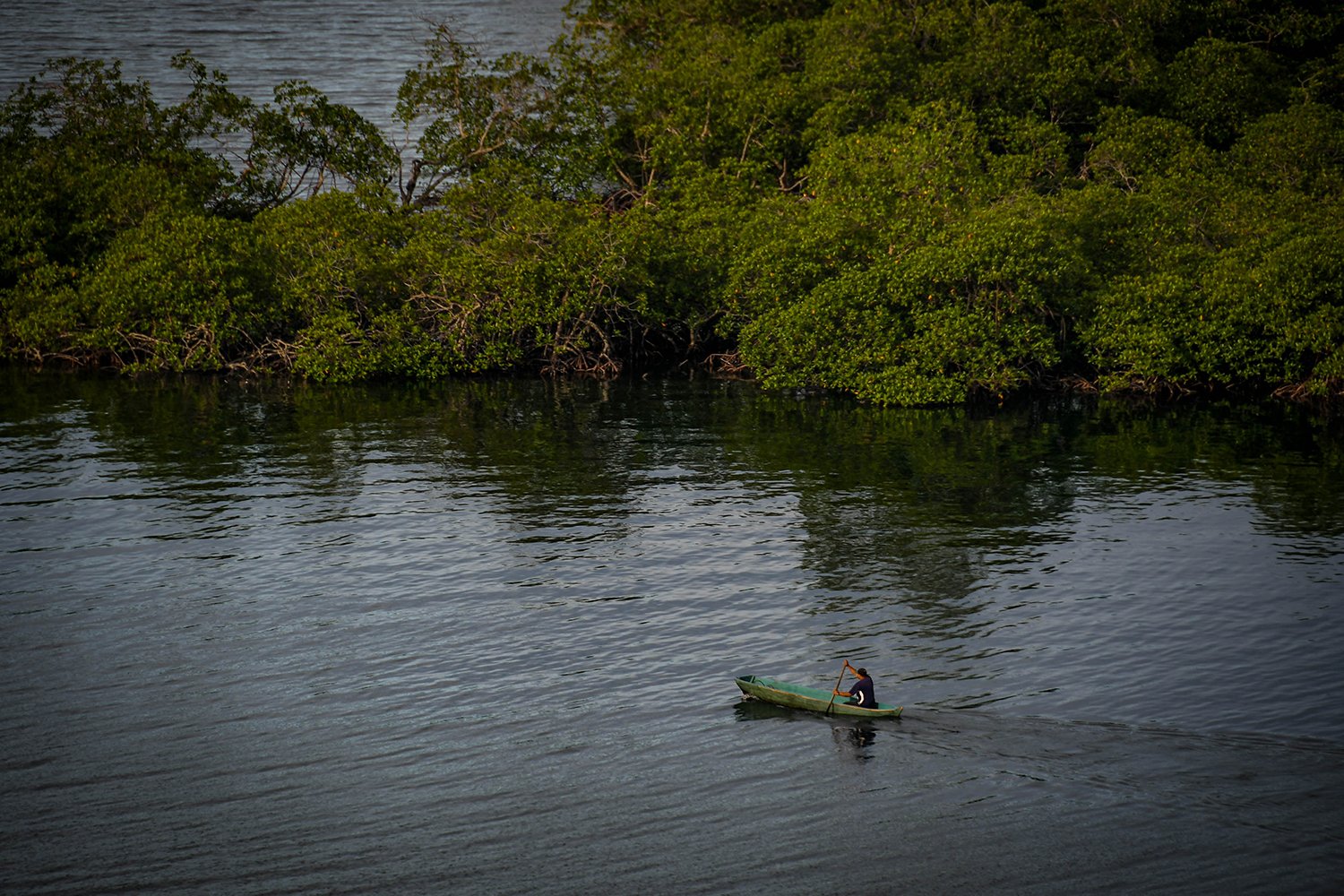 One of the main reasons we chose to stay at Tranquilo Bay is because we were impressed with their approach to sustainability and their commitment to the land.
Here are just a few of the things we noticed:
1. Filtered Water
At Tranquilo Bay, they capture natural rainwater then purify it using a UV light sterilization technique, very similar to our Steripen. This meant we could refill our Hydro Flasks at any sink on the property.
2. Refillable Bottles
We were impressed that when we went down to the dock before kayaking, there was a cooler of metal water bottles chilled for us to take along for the day. We loved that they used these instead of the plastic disposable kind, definitely one way to reduce your use of plastic. 
2. Refillable Toiletry Containers
We love seeing large shampoo and conditioner containers that can be refilled instead of the tiny plastic containers that you still find at most hotels. We were happy to find that Tranquilo Bay had the former.
4. Conservation of land
Even though they own 200 acres of land, we were impressed to learn that they have only developed 8 acres and plan to conserve the rest. When speaking with the owners, it is clear that they intend to keep the property small and focused on sustainability and customer service.
Learn more about Tranquilo Bays' sustainability practices.
Find out more simple ways to travel responsibly on your next trip.
Room for Improvement
We had a nice stay at Tranquilo Bay, but there are a few things that would be nice to see in the future.
1. Food Options
As mentioned earlier, the food was fine, but it would have been nice to have at least two options at mealtimes. However, being a family run lodge, this is understandable. 
2. Place to Hang Out Near the Water
Considering that this property is situated in a private bay, it would be really nice if there was a space to spend time near the water. A covered area with hammocks and chairs for relaxing would be a really nice addition to this lodge.
3. Improved Hiking Trails
We were excited to do a little exploring in the jungle surrounding the property, but the muddy paths made it quite difficult. We were traveling in Panama in June during the rainy season so mud is to be expected during that time. We like that they have kept the trails natural and not too developed though, so it is a fine line. We heard the trails during that dry season are less muddy. 
Who is Tranquilo Bay for?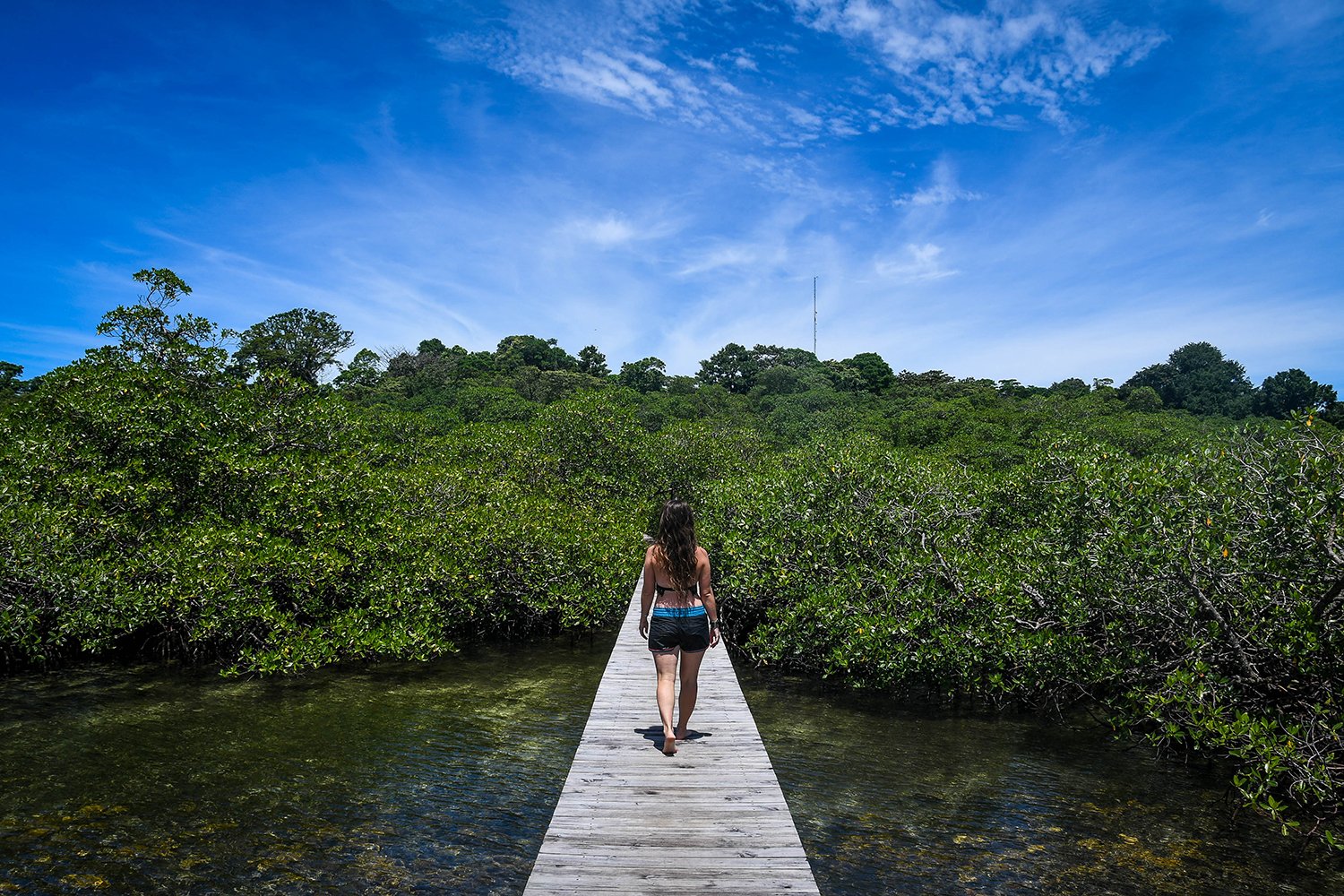 Tranquilo Bay Eco Lodge is for people who love the environment and getting off the beaten path. It is for those who want a peaceful getaway, not for those seeking a party or super social atmosphere.
We think this property is best suited for families and couples.
Book your stay at Tranquilo Bay Eco Adventure Lodge
Simply head to Tranquilo Bay's website and click on the Request Reservation button. Fill out the reservation form and they will get back to you quickly. For being in the jungle they are pretty quick to respond. 
---
We want to hear from you!
Have you been to Bocas del Toro? Where did you stay?