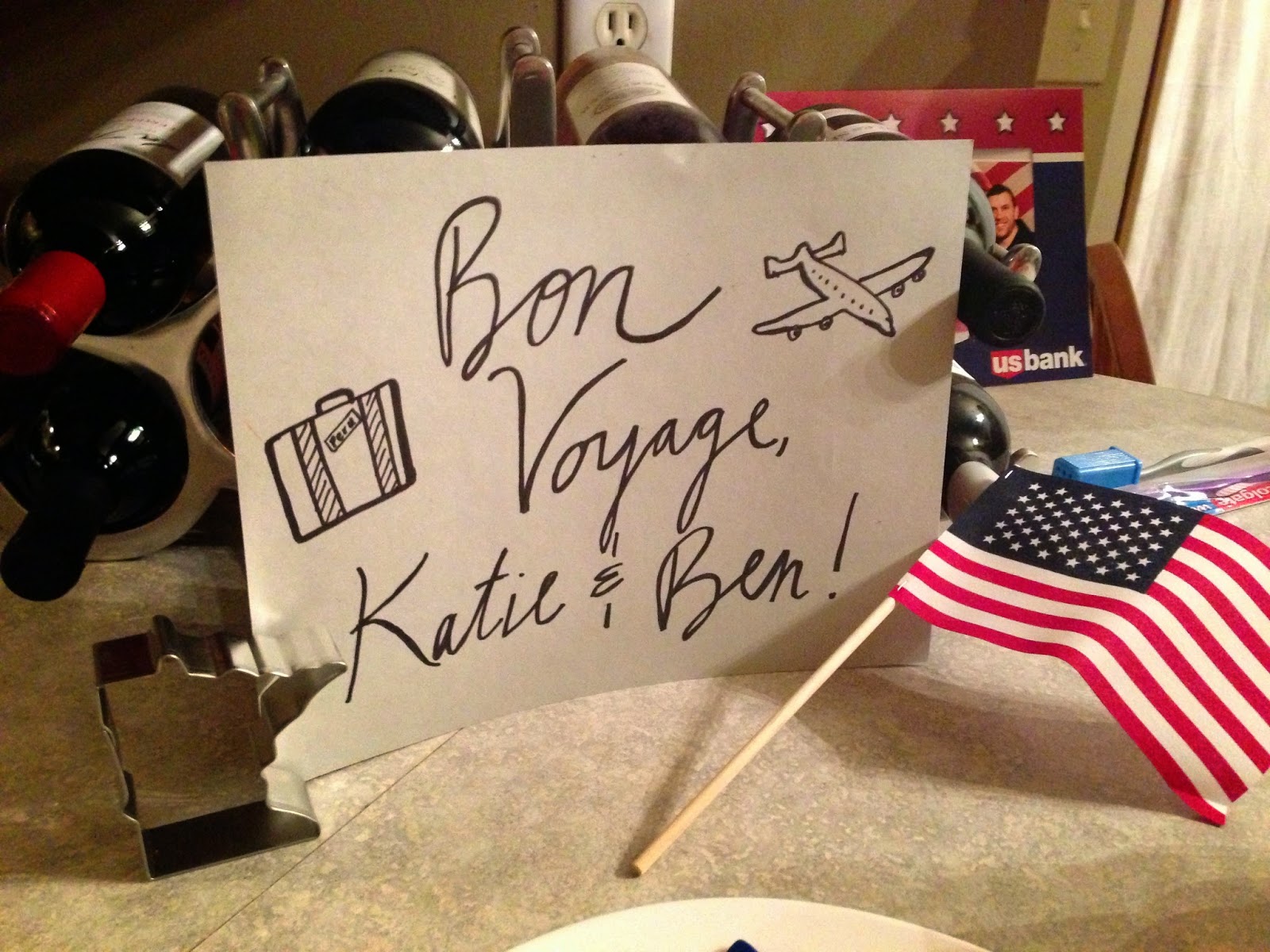 How do you pack a backpack for three months, you might ask?
A few people have asked us this question recently, so I searched my computer and found this packing list I made the week before we left for South America.
(And although this post feels long overdue, I decided to put it up anyway since it was all typed up and ready to go!)
Now, I am not in any way saying that we are experts in the area of packing. But we do have our go-to packing list for long term travel (probably more updated than this one). 
We probably could have gotten away with far less than what we brought. But we also could have packed much more… Roller suitcase, anyone? 
We can say, though, that we felt prepared for just about every situation we encountered. Plus, we were both pretty proud that we were able to carry everything on our backs, with room to spare – thanks in part to our amazing, magical packing cubes.
These pictures say it all: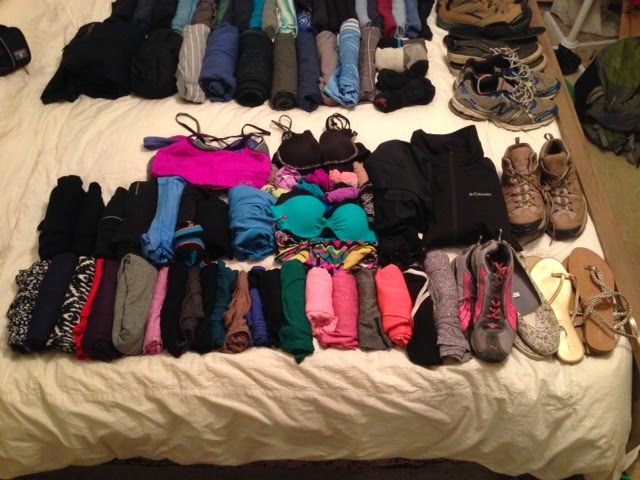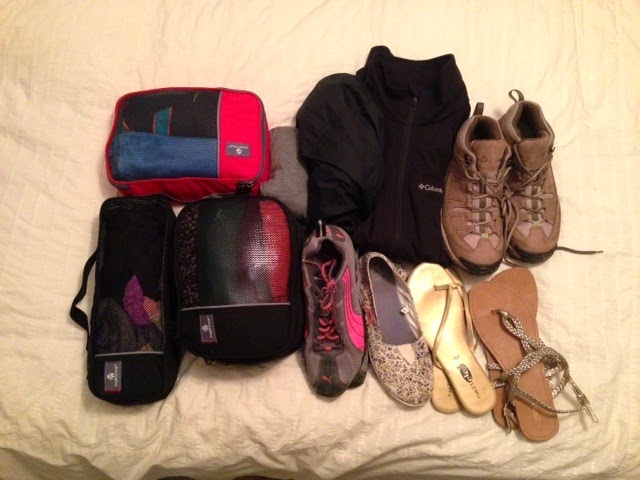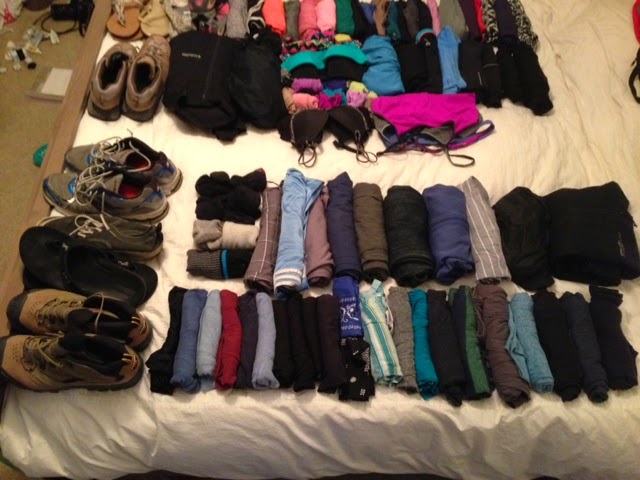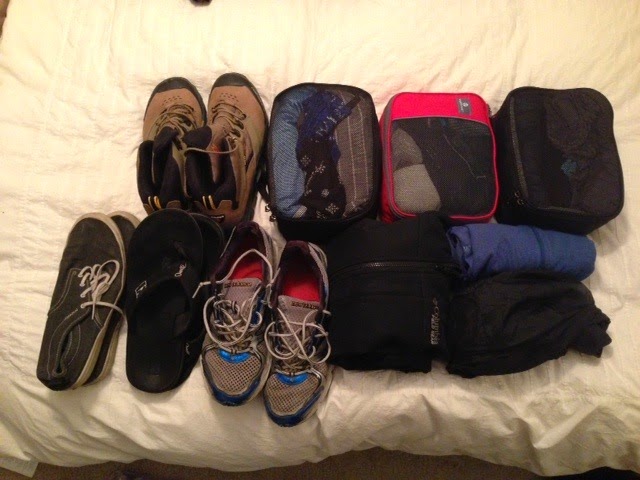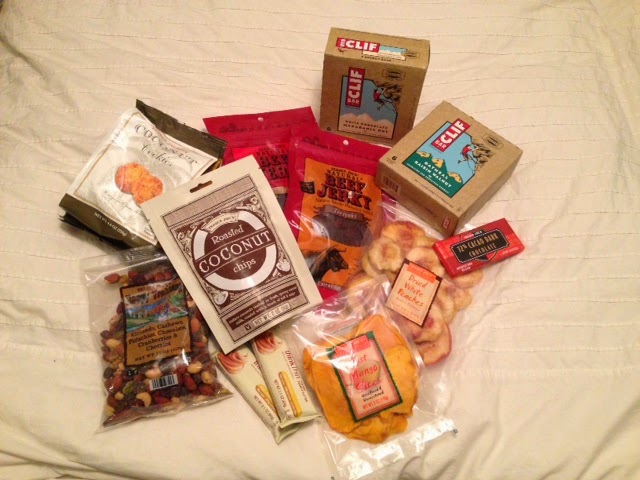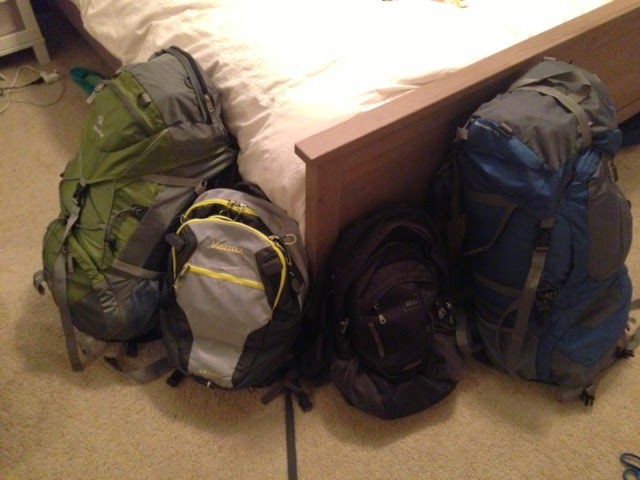 Our Packing List
The Gear:
Katie
Tops:
7 basic tanks (This was too many! They packed up super small, so it wasn't too big of a deal but next time I would bring less.)

1 dressy tank top

2 athletic tank tops

3 t-shirts

1 long sleeve "nice-ish" shirt

1 long sleeve athletic shirt

1 zip-up hoodie

1 cardigan

1 lightweight dress
Bottoms:
1 pair yoga pants

1 pair leggings

1 pair lightweight trekking pants

1 pair Nike leggings

1 pair jean shorts

2 pairs athletic shorts

1 pair jeans

1 short skirt

1 long skirt
Undergarments:
12 pairs of underwear

3 lightweight socks

2 wool socks

3 sports bras

2 regular bras

2 swim suits
Shoes:
Hiking Boots

Lightweight sneakers

Sandals

Comfy flats

Shower sandals
Outerwear:
Raincoat

Columbia Omniheat Shell Jacket
Accessories:
3 pairs of earrings

2 necklaces

2 headbands

Watch
Toiletries:
Shampoo & conditioner

Bar of soap

Face wash

Facial wipes

Vaseline

Deodorant

Collapsible toothbrush

Toothpaste

Dental floss

Razor and extra blade

Hand sanitizer

Tweezers

Nail clippers

Nail file

Lotion

Small mirror

Hair elastics

Bobby pins

Collapsible travel hair brush

Small solid perfume

A couple makeup items: waterproof mascara, chapstick, etc.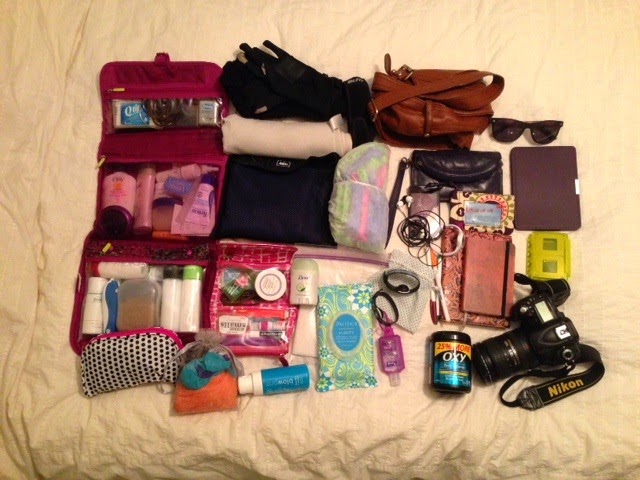 Ben
Shirts:
7 t-shirts

3 tank tops

1 long sleeve shirt

1 quarter zip long sleeve
Pants/Shorts:
1 athletic shorts

1 pair of khaki shorts

1 pair of jeans

1 pair of hiking pants
Undergarments:
10 boxer/briefs

4 light socks

2 wool socks

1 swim suit
Shoes:
Hiking boots

Lightweight sneakers

Pair of Vans

Sandals
Outerwear:
Raincoat – Later stolen 🙁

Columbia Shell Jacket
Toiletries:
Shampoo

Bar of soap

Deodorant

Chapstick

Face wipes

Collapsible toothbrush

Toothpaste

Dental floss

Electric trimmer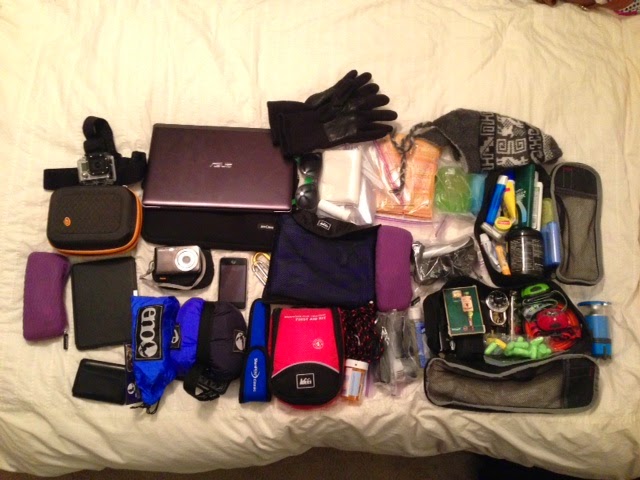 Electronics:
Asus Q200E Laptop (11")

GoPro Hero 3 and accessories

Canon Powershot Point and Shoot

iPhone 5

iPod (Ben's ancient one, so old it has a wheel… Remember those?!)

2 pair of headphones each

Chargers for all
Medicine:
Diamox (for altitude sickness) –never used this

Dramamine (for motion sickness) – never used this

PSI bands (these plastic bands are worn on pressure points on your wrist to alleviate motion sickness)

Ibuprofen

Stoppers and Goers (if you don't know what that is, look it up) – never used this

Tums

Antibiotics

Neosporin

First Aid Kit (Super compact kit from REI that has EVERYTHING we could possibly need. And more.)
Important Documents:
Passports

Extra passport photos

Vaccination documentation (we got the vaccination for Yellow Fever and Typhoid)

Credit cards

Copies of all documents saved in "the cloud"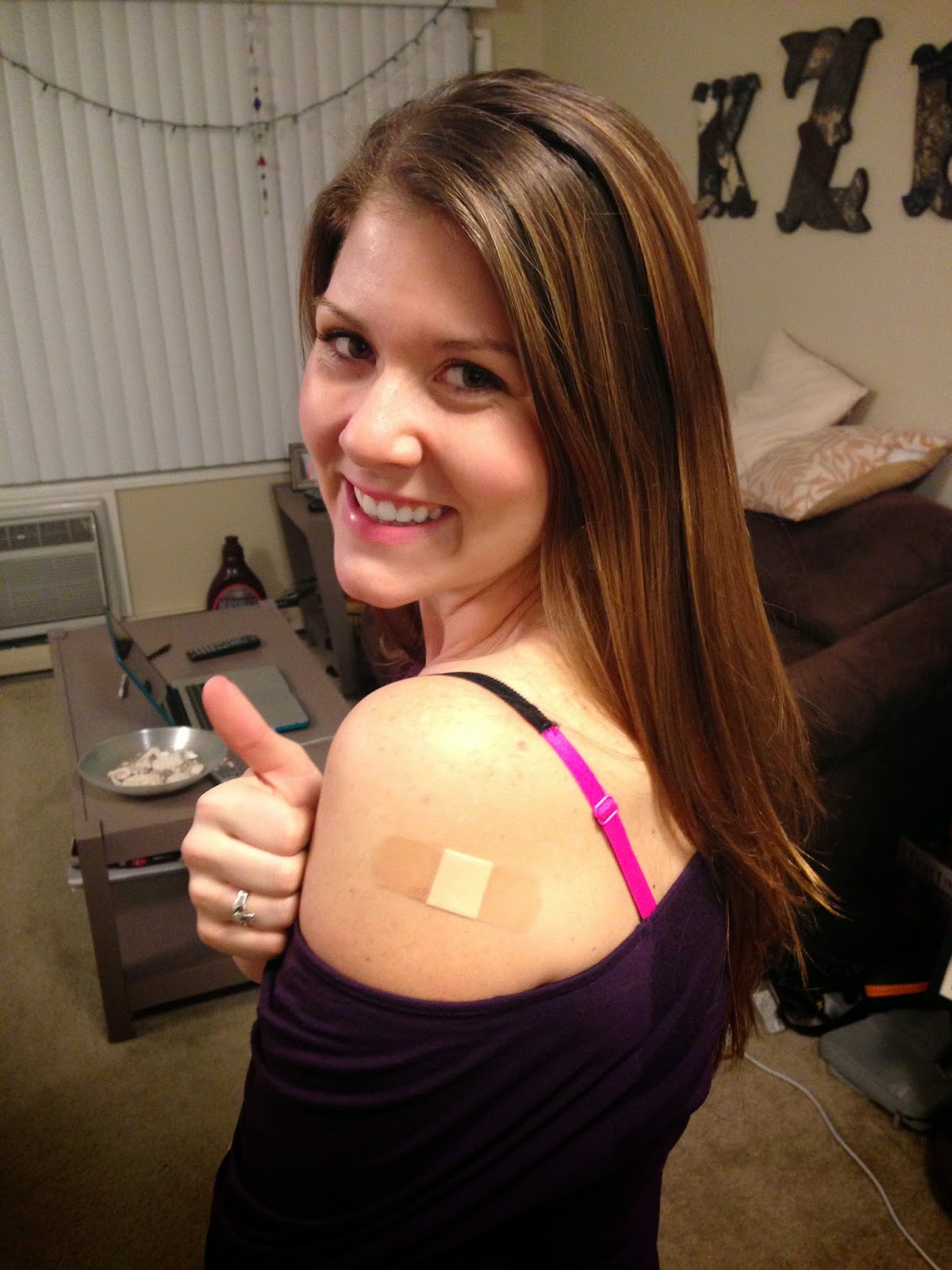 "Luxury" Items:
Collapsible cups

Bottle opener

Harmonica

ENO Hammock (this was one of our favorite wedding presents! Although we only used it a couple times, it was amazing!)
Other:
SteriPen (Sterilizes 1 liter of water in 90 seconds using UV light. This was one of the best purchases we made before our trip. We saved tons of money because we rarely had to buy bottled water!)

2 Headlamps – later stolen 🙁

2 REI super absorbent travel towels

Mini lantern

Leatherman

Rope

2 large combination locks

2 small combination locks

4 carabineers

Deck of playing card

Spanish Phrase Book

2 Notebooks and pens
Non-Packable Items:
Amazon Cloud account – This is where we backed up all our pictures and important documents

Traveler's Insurance – for roughly $70, we were both covered for three months with traveler's insurance. Although we would really only be able to use it during emergency situations, it made us feel better knowing we would be covered if something went terribly wrong. Plus, when we had a few things stolen, our insurance reimbursed us for some of the cost.
You might also like…
Packing for a long term travel? Save this to Pinterest!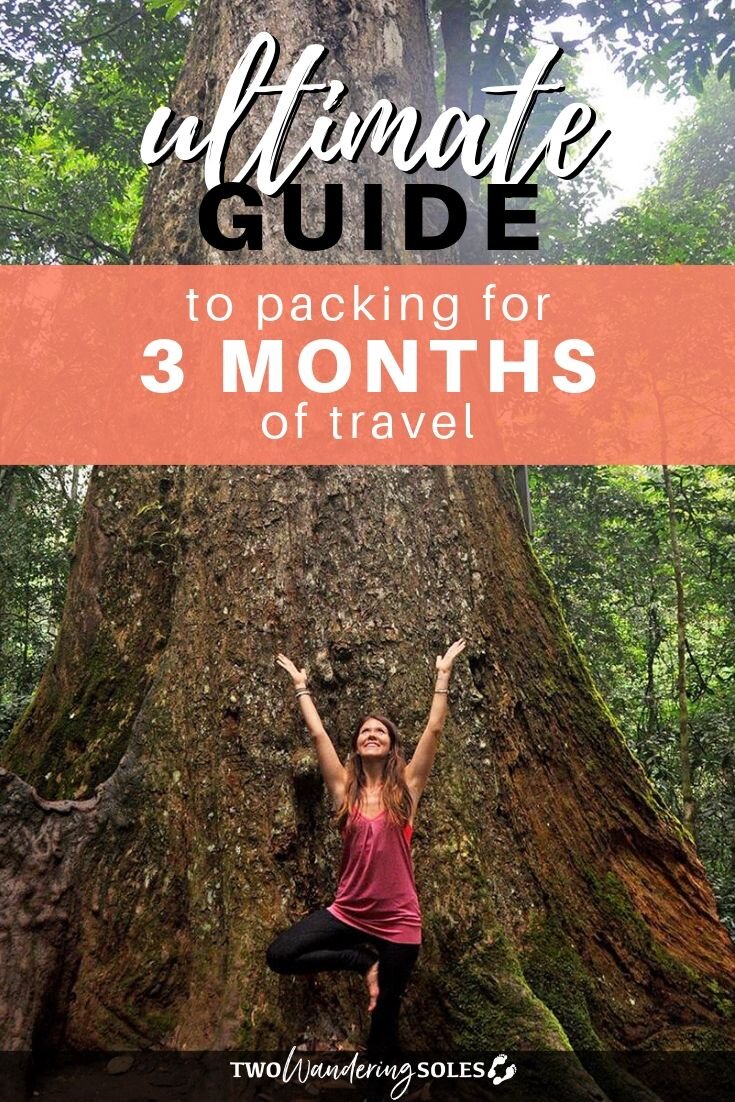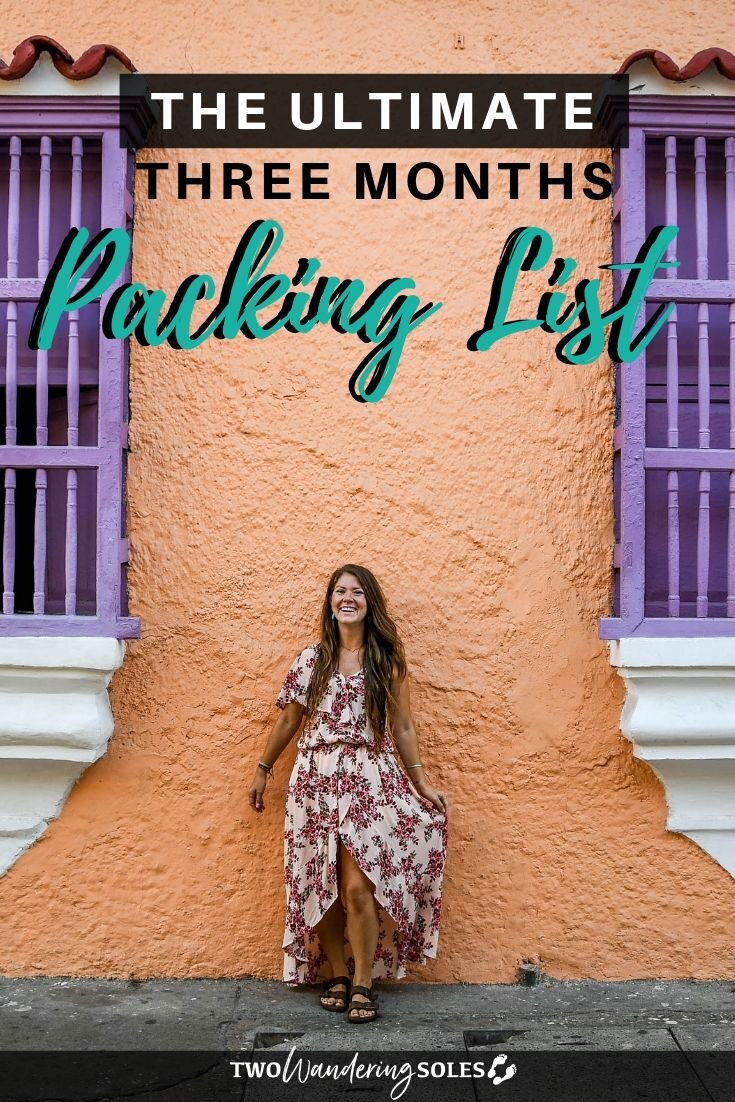 We want to hear from you!
Did we forget anything? Do you still have questions? Comment below and we'll do our best to get back to you!