If you're planning on traveling long-term with your dream girl, you'll want to read this before you board the airplane. I'm sharing a few words of warning and have some advice you won't want to miss!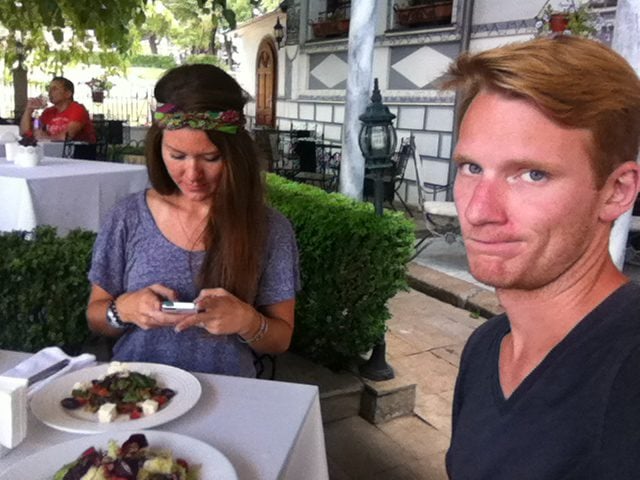 Having been married for only 3 years, I'm by no means an expert on being a husband. But after traveling for 10-and-a-half months nonstop, and being together 24/7 with this (incredible, fantastic and beautiful) woman, I should be granted at least another year or two of marriage experience. 
We've already told you about how overseas travel will make your relationship stronger, and while that is true, we haven't really talked about what happens on a day-to-day basis that doesn't make it into our Instagram posts.
Any fellas out there that are planning a long term trip with your girl (friend/fiancé/wife/wanna-be-lover), I've got some things to warn you about. Plus, I have some sage advice that'll make your travels with your lady even better!
Be Patient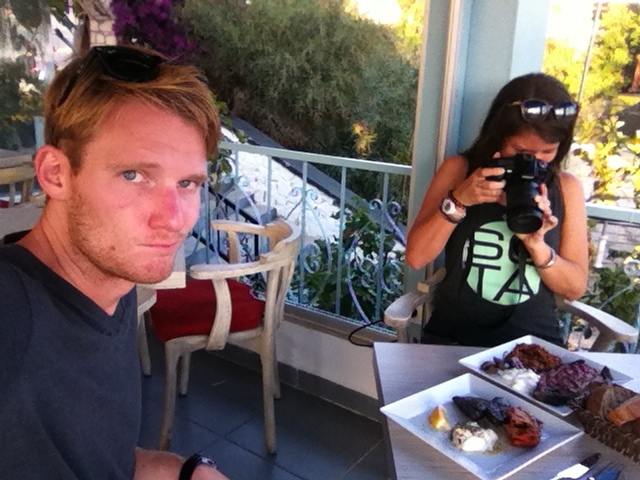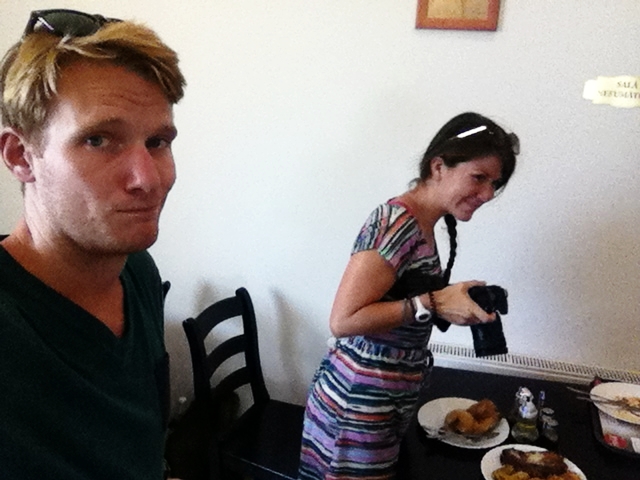 She will want to take pictures of every meal, so you'll have to wait to eat your food. (Kind of like a puppy with a treat on its nose.)
There are cute cafés in every town. Get ready to go to ALL of them. 
You will grow closer than ever before
Always hold hands when crossing the street. Especially when you're in Vietnam!
You'll learn to protect each other. You'll protect her from grope-y men during Holi and she'll save you from scammers.
You'll always get to be the shoulder she lays on during buses, trains and planes. And you'll love every moment of being that close (except when neither of you has showered in days).
You will get to have breakfast, lunch and dinner with her. Every meal is a date. 
You will get to try new things for the first time together. You'll always remember those moments.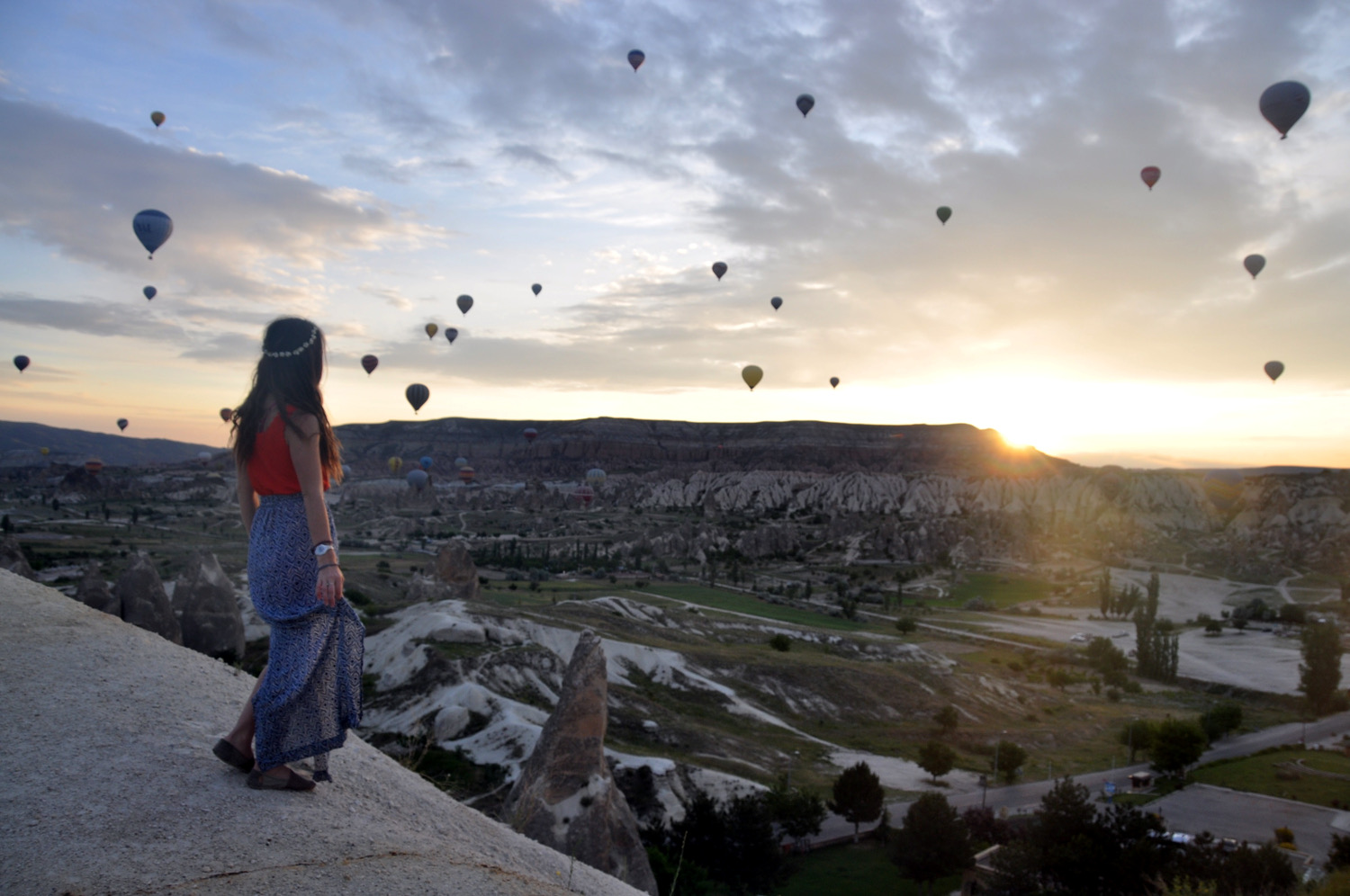 Traveling is learning
You'll become really good at duct tape fixes, untangling necklaces and back rubs.
You'll learn the beauty secrets women never tell you. Do you know what a cuticle is and how to make them look nice? Yeah, I didn't either. And did you know how many ways coconut oil can be used? It's an infinite amount. And don't get me started on dry shampoo…
You'll realize she is right more than you'd like to admit. Like the time I wanted to go to the all-you-can-eat pasta buffet and she said it was a bad idea. We went, I ate way too much…and I was out of commission for the next few days. Now, every time I hear "buffet", my brain automatically thinks "BAD".
If your lady is anything like mine, you'll get really good at not only packing your bag, but hers too. Let's just say that Tetris is not everyone's forte (and it's definitely not Katie's). She's so bad in fact, I nicknamed her big pack "lumpy". The only problem is that after I pack it for her she says, "Wow, I have so much space now to buy things!" *Face palm*
She'll push your limits and make you do things that you wouldn't otherwise do. Like the time Katie convinced me to go to nude baths in Korea, Japan and Turkey. And I'll admit, I liked it… 
FREE e-Book
We Traveled the World for 4 years on a Budget with these 21 Brilliant Travel Hacks!
[30 pages, money-saving trips, and 100% FREE]
She will always be there (for good or bad)
She will be with you 24/7… which means she'll know about your toilet time, what happens when you get sick, and she'll find out your fears (yaks and horses).
Every step of your journey is done together. Everything. Playing cards, getting sick, finding a bed to sleep in… and even accomplishing bucket list adventures you've been dreaming about for years.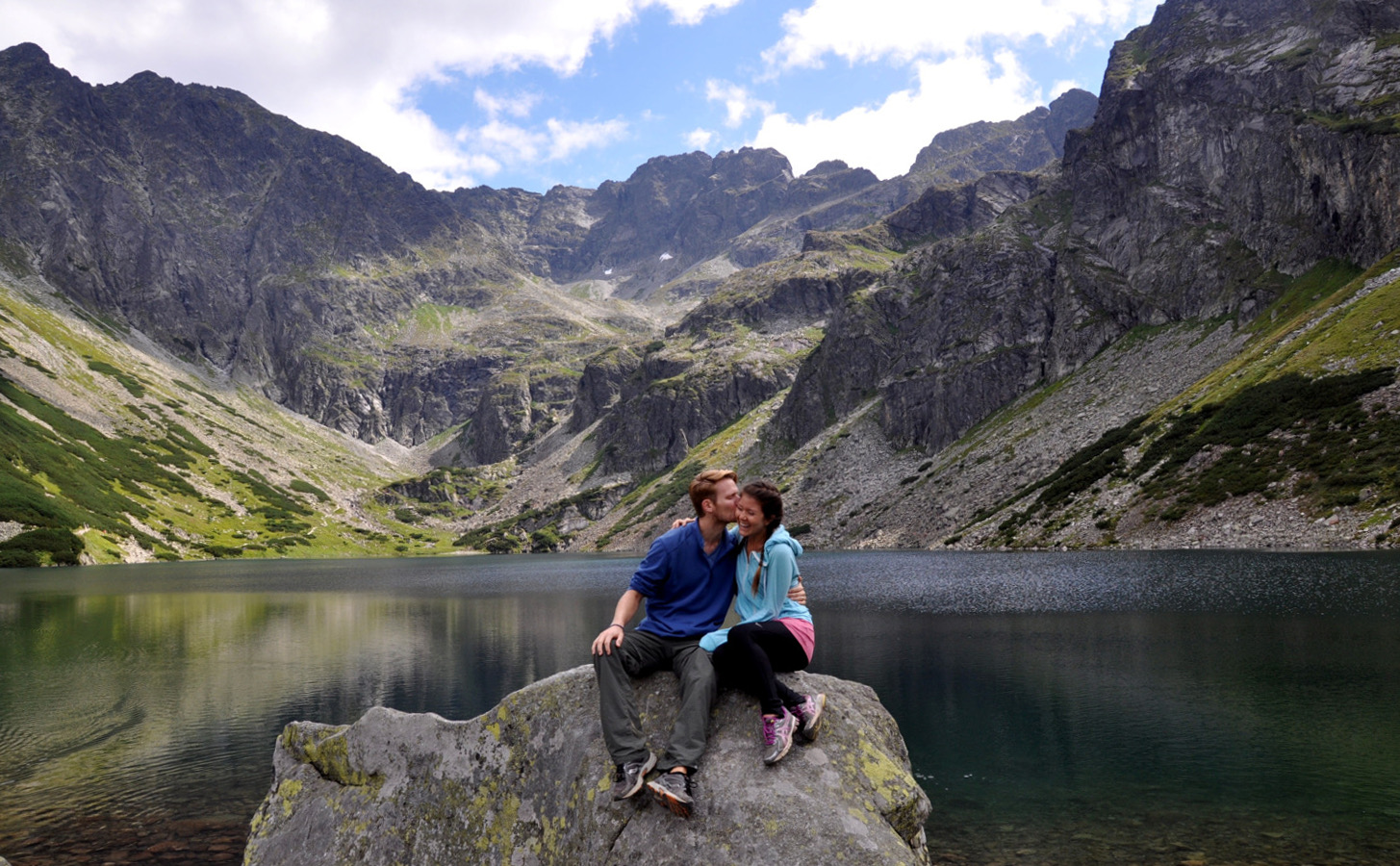 Traveling can be stressful, so here's some advice
During our first year of marriage, my grandpa sat me down and told me to memorize this phase: "I know dear, I'm sorry. It's all my fault." It really does work, fellas.
It sounds weird, but trust me when I say this: If you're traveling long-term, plan a vacation from your vacation. Go on a picnic or see a movie. Rent an apartment and cook a big meal while drinking wine. Go for a run. Pick a travel themed movie to watch from this HUGE list. Do normal things every once in a while. Long-term travel can be exhausting and you'll both need to slow down a bit. 
After a while you'll realize you never get a full night's sleep in a dorm bed – not because of the noises or smelly roommates, but because you don't get to wake up next to the person you love most. Take my advice and splurge on a private room once in a while. (Or every night if your budget allows.)
Ice cream fixes all problems. When there is no problem to be solved, go get ice cream. I'm a strong believer that it prevents problems too.
It's all about the little things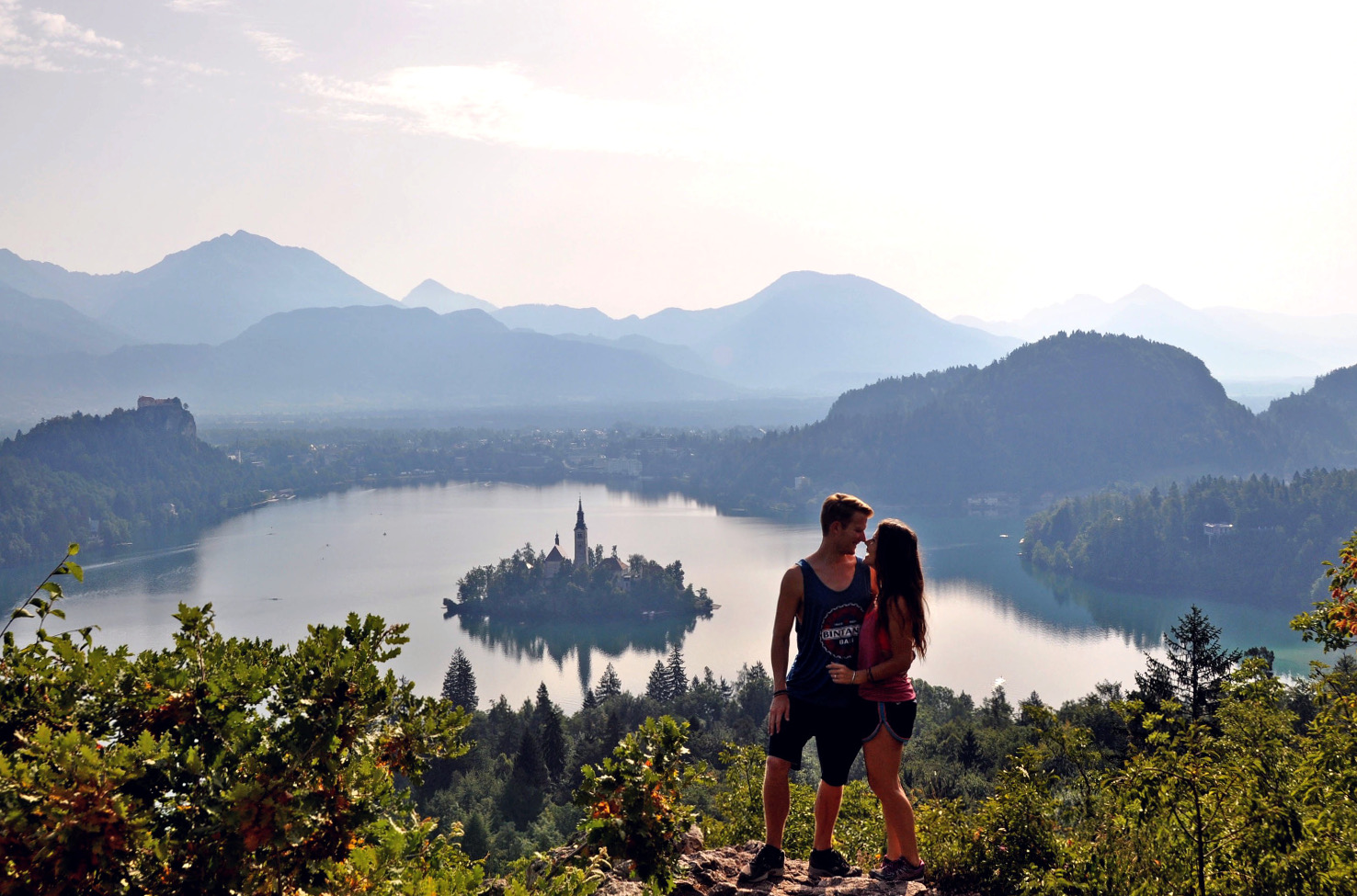 Once you pass security at the airport, use the sample cologne at the duty free shops to make her cling to you for the entire flight. You might just need a little smell-good after certain countries. Ahem…India, I'm talking about you… 
If you're taller than she is, act like you allow her to have the window seat so she can get a better view. (But realistically you want the aisle to get more leg room.)
You'll do anything for her
Sometimes photos don't turn out right, and you will have to go back to iconic places to get the right one. This means you'll have to wake up at 4:30 a.m. and climb that stupid 560-meter hill when the humidity is at 95%… AGAIN!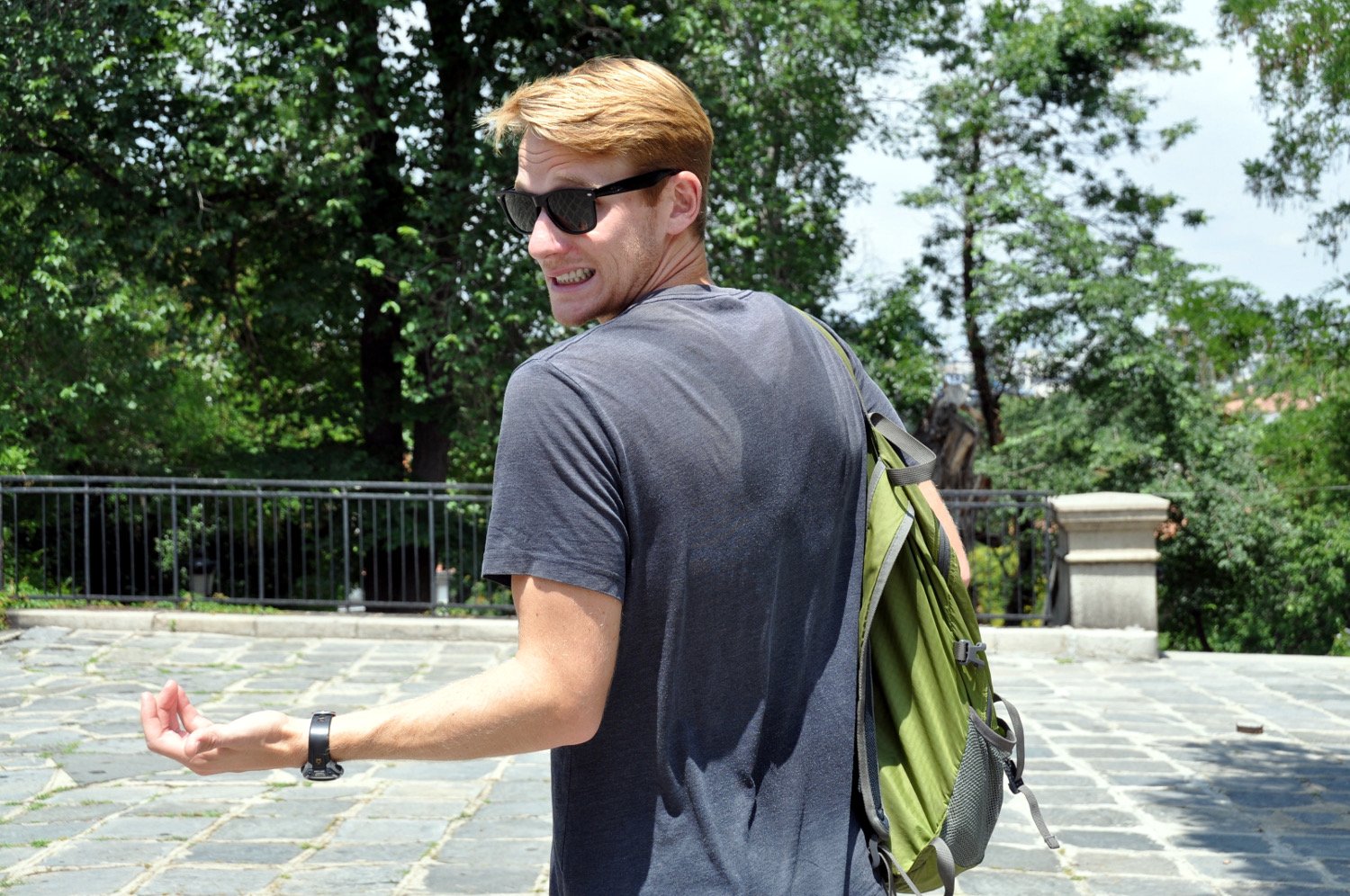 When I leave the hotel, all I carry is my phone, wallet, and sometimes the GoPro. She may want her DSLR camera, extra batteries, scarf, jacket, Chapstick, sarong, and probably a handful of other things. And carrying the bag full of stuff is not a big deal at all… Really, I don't mind it. The thing is that I get the back sweats. And I get it bad. Now you know why I wear so many tank tops. 
And you'll (hopefully) realize that she's the best travel partner you could ask for.
Katie is the only one who will laugh at my lame jokes. She is the only one I want to be stuck on an 18-hour bus with. And every place I go is paradise because she's by my side. 
If you're thinking about traveling with your special someone, take in every moment as you make memories together. (Oh, and be sure to pack lots of extra shirts for the inevitable back sweats and memorize the phrase, "I know dear, I'm sorry. It's all my fault.")
You might also like…
Traveling with your girlfriend or wife soon? Save this article to Pinterest!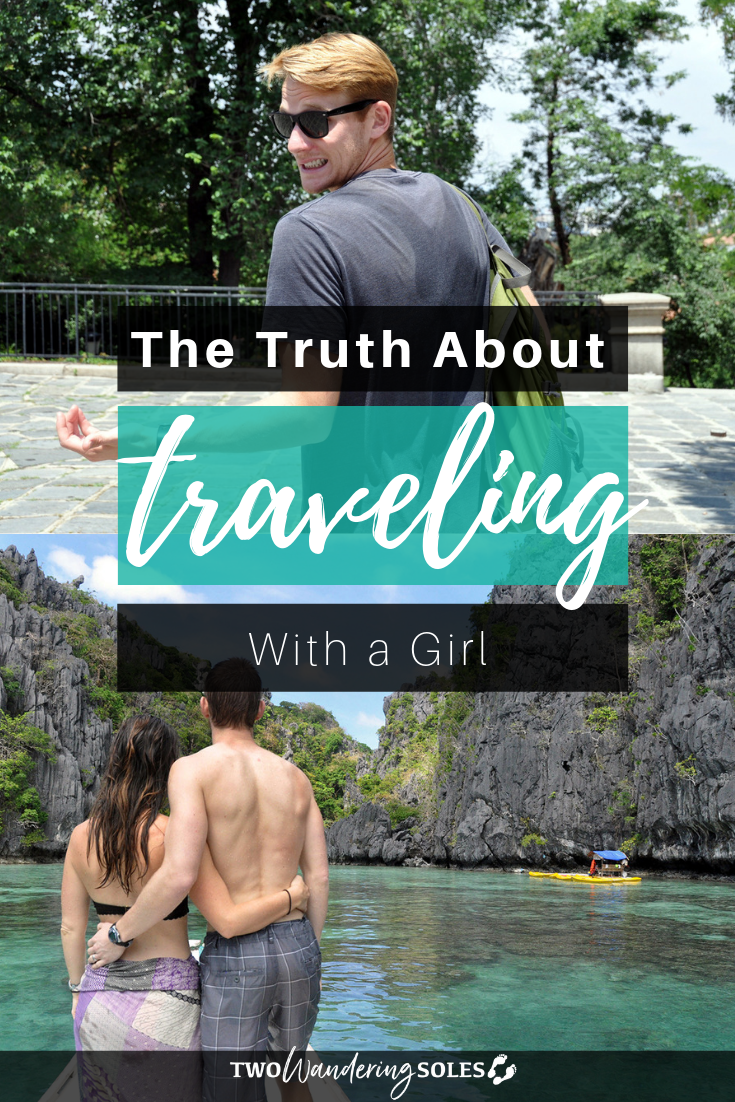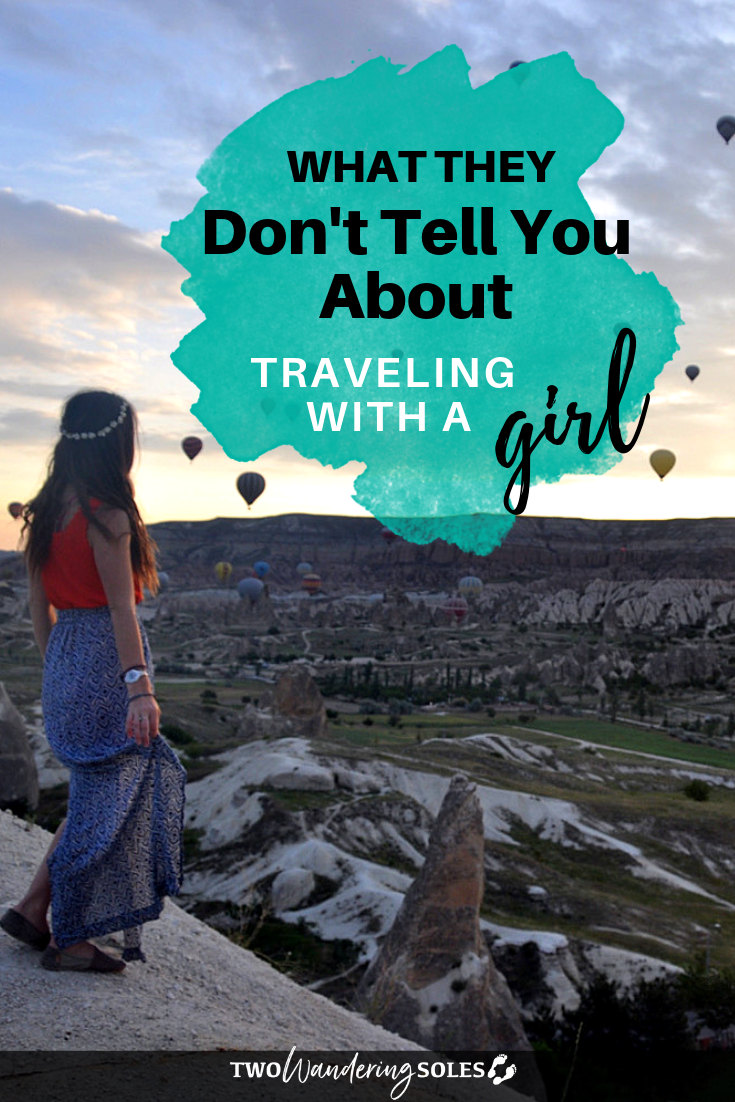 We want to hear from you!
Have you been traveling with your girl (friend/fiancé/wife/wanna-be-lover)? How has it been?
Do you have any questions? Comment below and we'll do our best to get back to you!