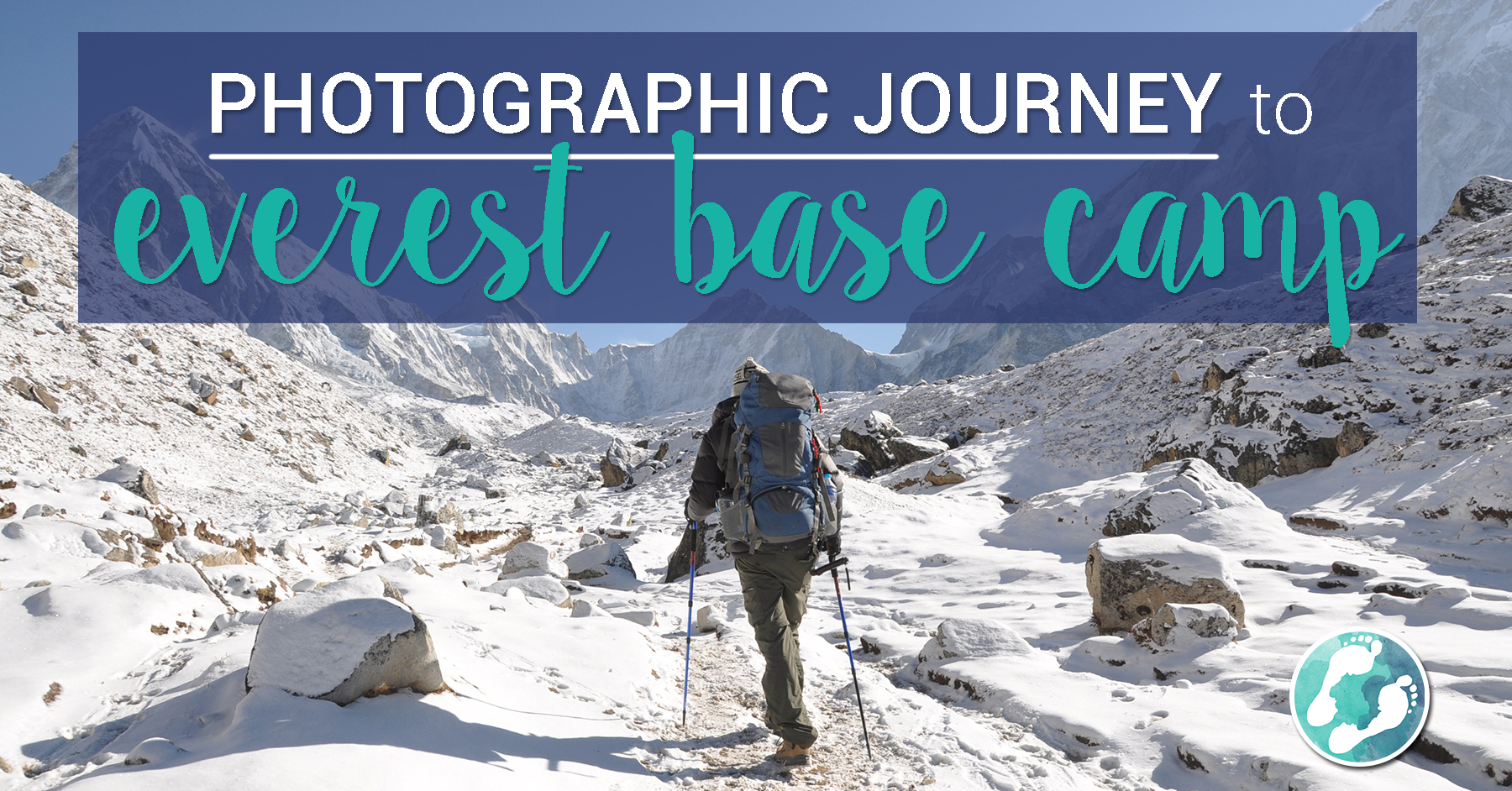 The Everest Base Camp trek was one of the most "other-worldly" experiences we've had anywhere in the world! And no matter how hard we try to put everything into words, it doesn't quite do this place justice. So we hope these photos do the trick and make you feel as if you're on the journey with us!
To find out more about our journey to EBC or if you want to know how to get there yourself, check out our Ultimate Guide to Trekking Everest Base Camp.
Tip: If you're curious how we got these photos, we used a lot (if not all) of our 32 Easy & Creative Travel Photography Tips to make these shots happen. Whether you're a beginner or an expert, these tips will help you take incredible pictures!
---
EVERYTHING you need to plan your EBC trek!

---
Lukla airport
We survived the "most dangerous airport in the world"!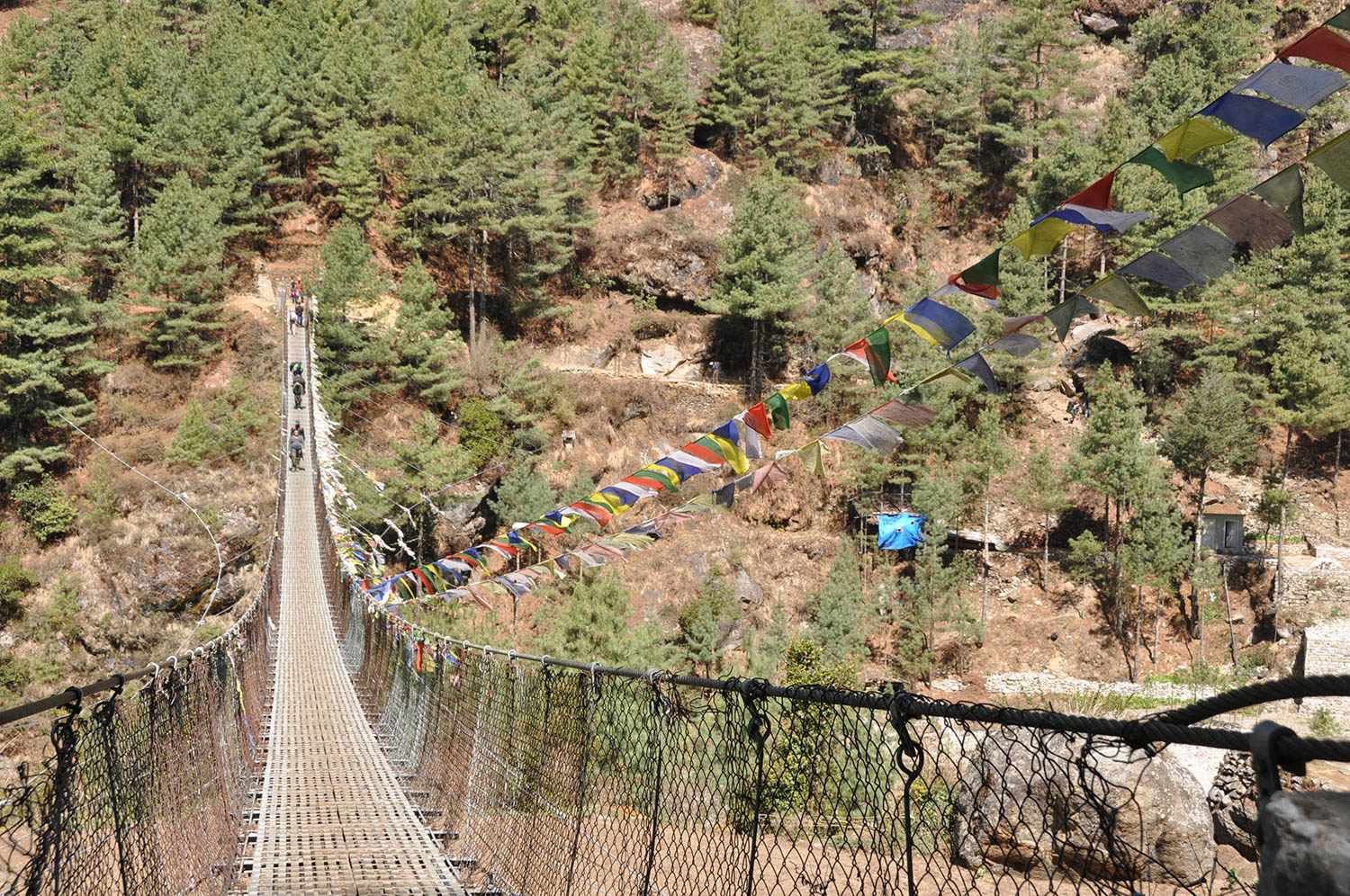 Suspension bridge butterflies
Over the river and through the woods, to the next tea house we go…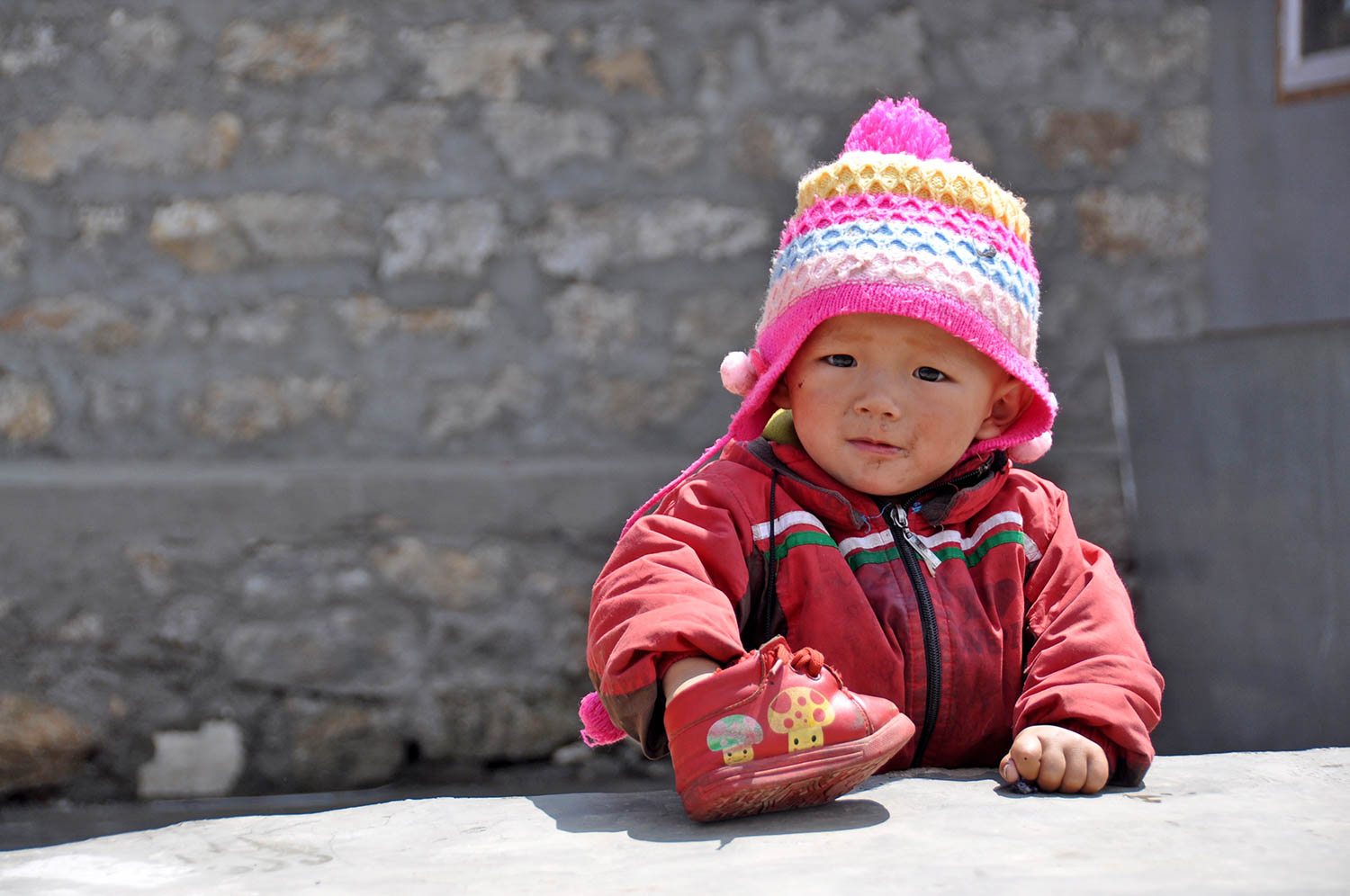 Nepali child
I dare you to look at this cutie and NOT smile!
Flowers, sunshine & mountains
Flowers, sunshine and mountains: These are a few of my favorite things!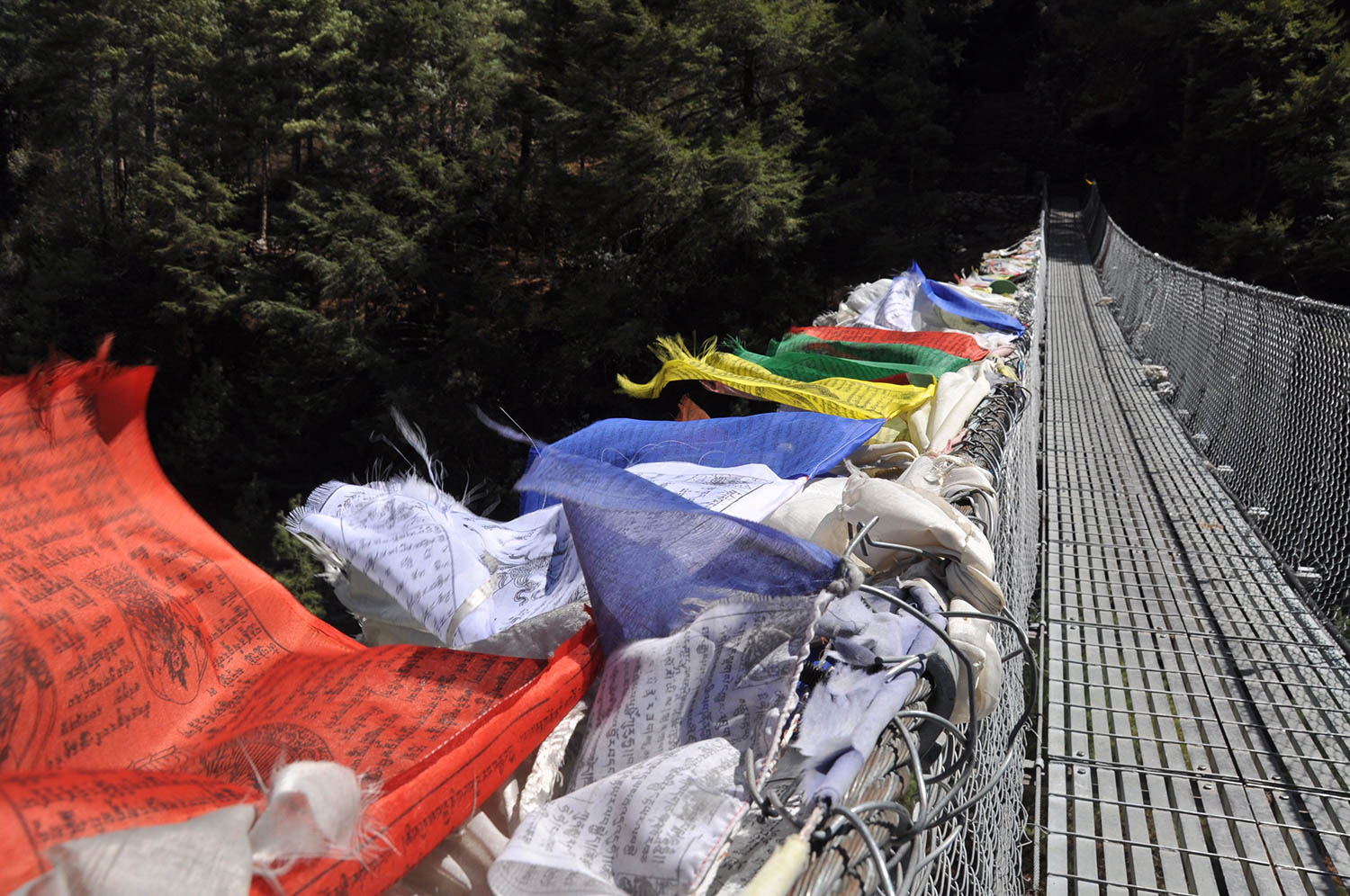 Prayer flags
The prayer flags on this suspension bridge show you just how windy it was. Walking across that thing was scaaaaary!

Namche Bazaar
This is the largest "city" in the Everest region, the tightly packed streets are filled with everything you need like lodges, markets, pharmacies, and even the highest Irish bar in the world.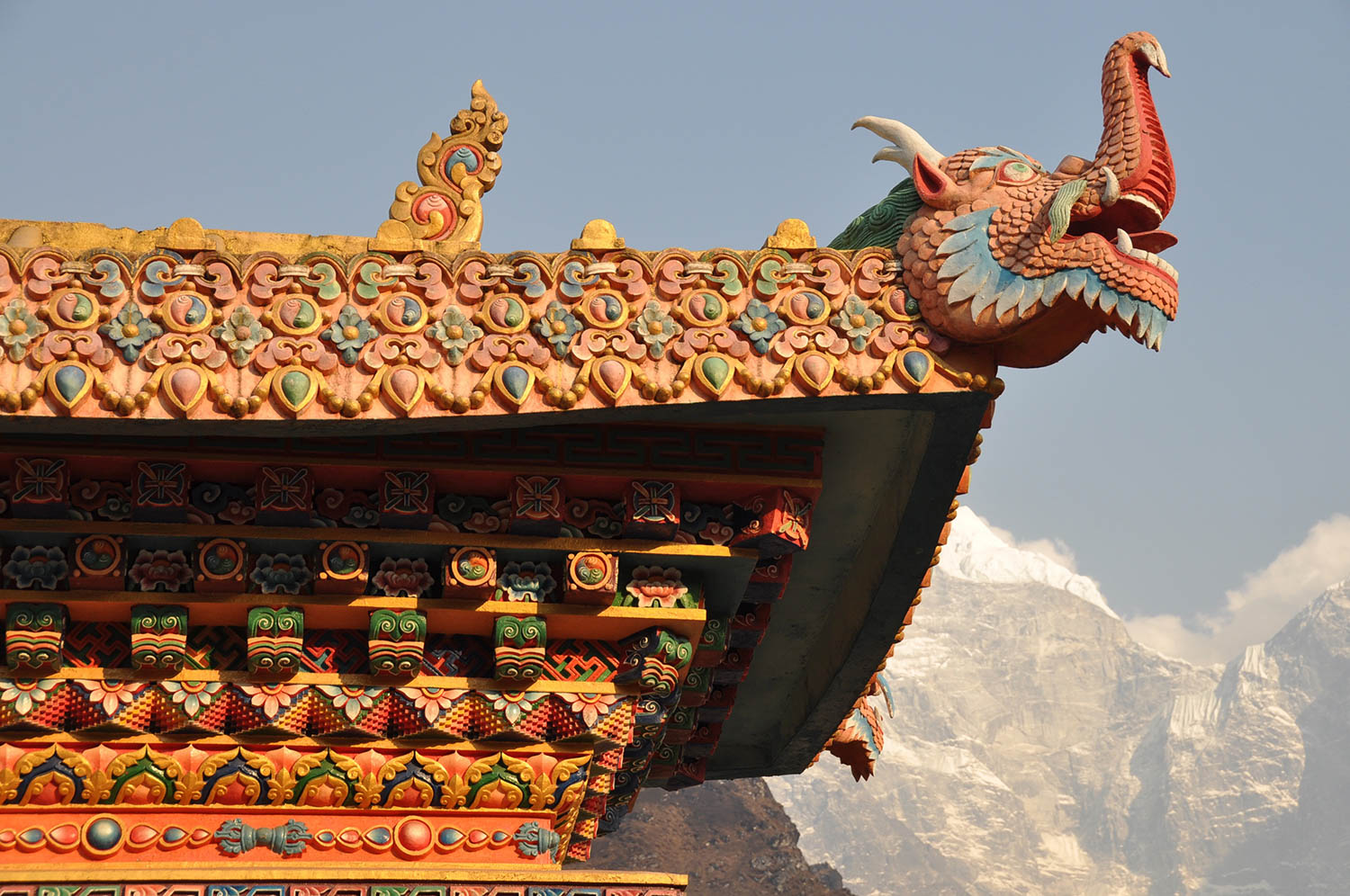 Monastery in Tengboche
This is the largest monestary in the region, and one of the highest in the world.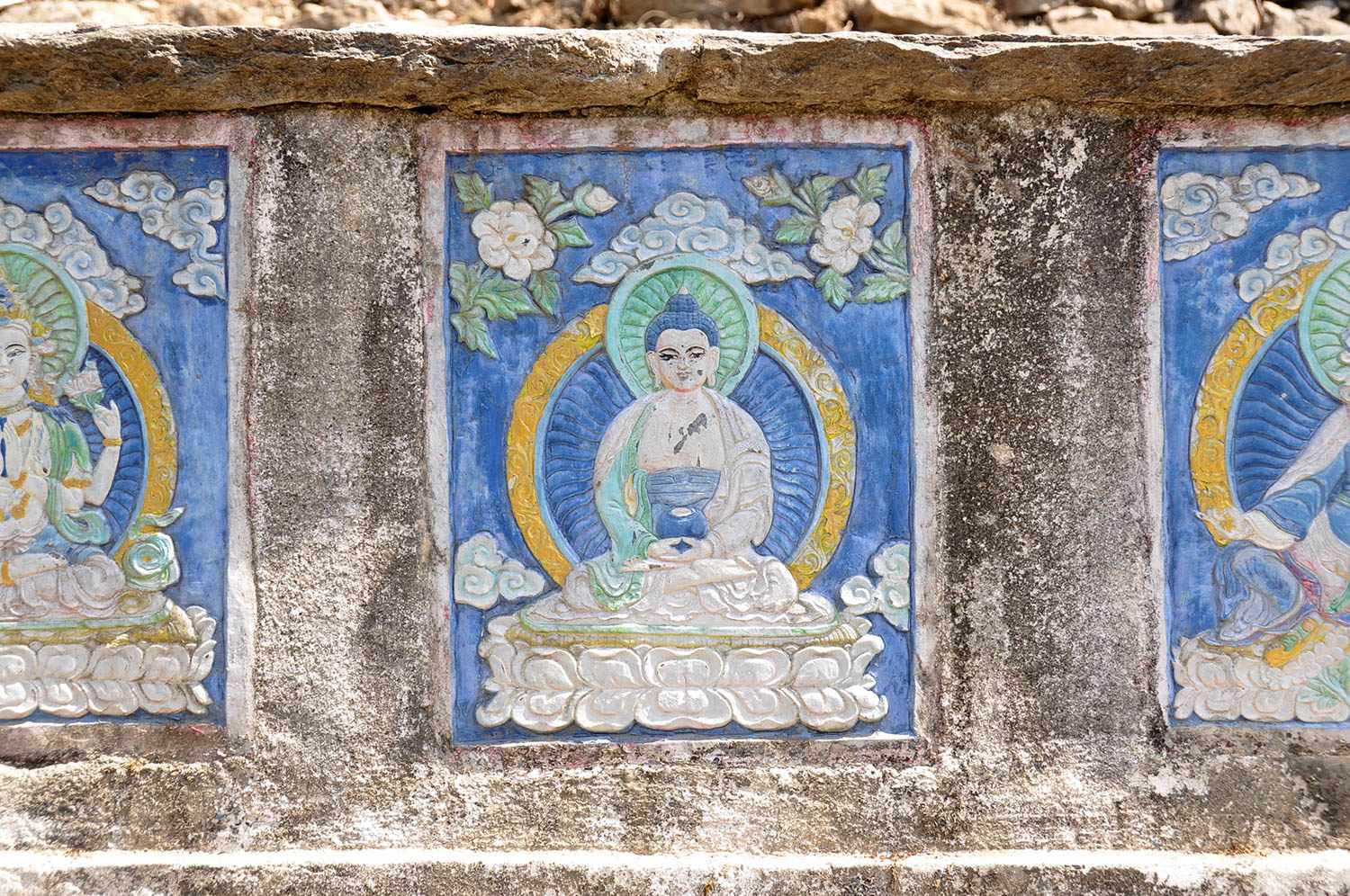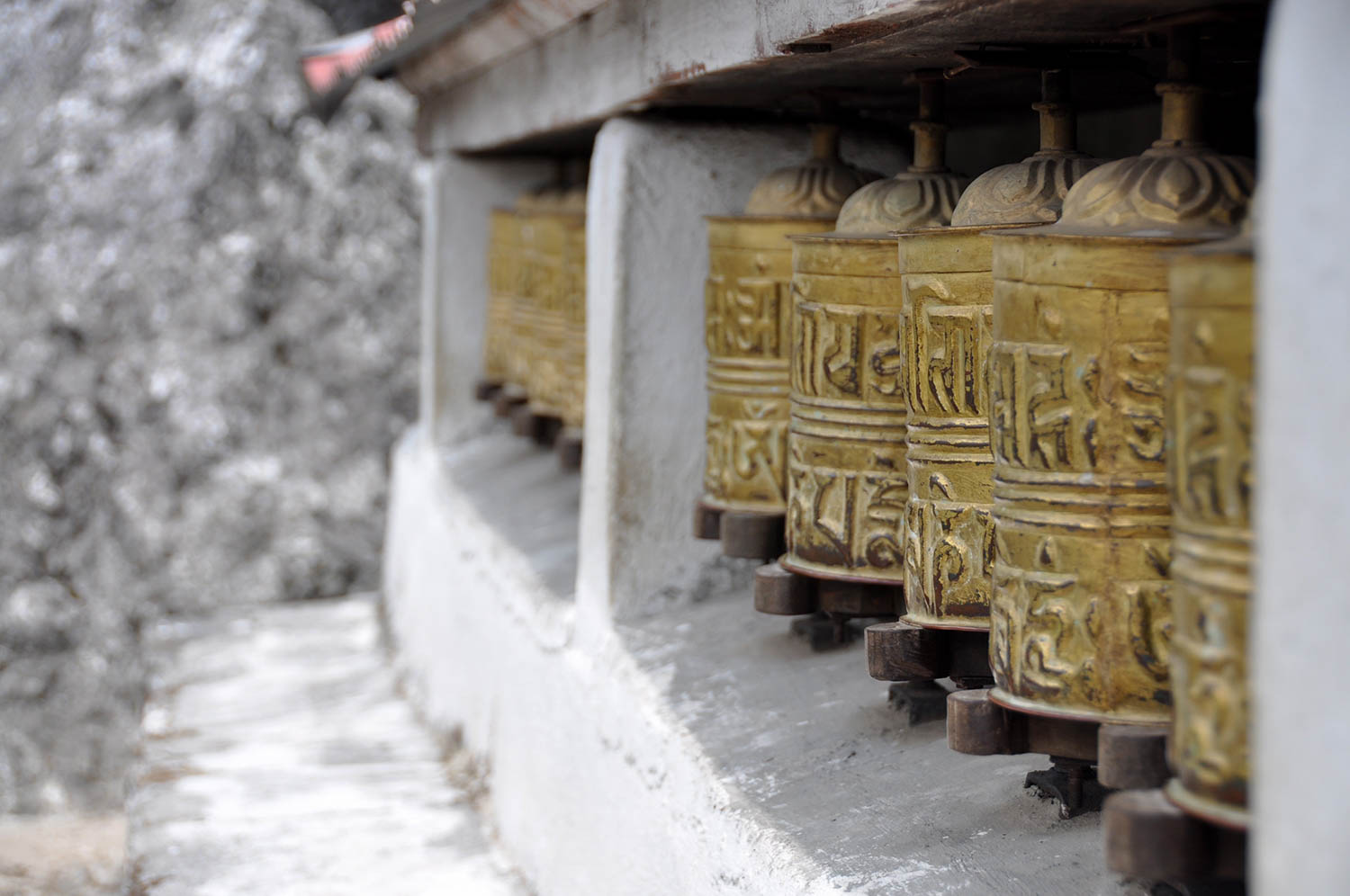 Prayer wheels
Spin this prayer wheel to the left to purify your soul.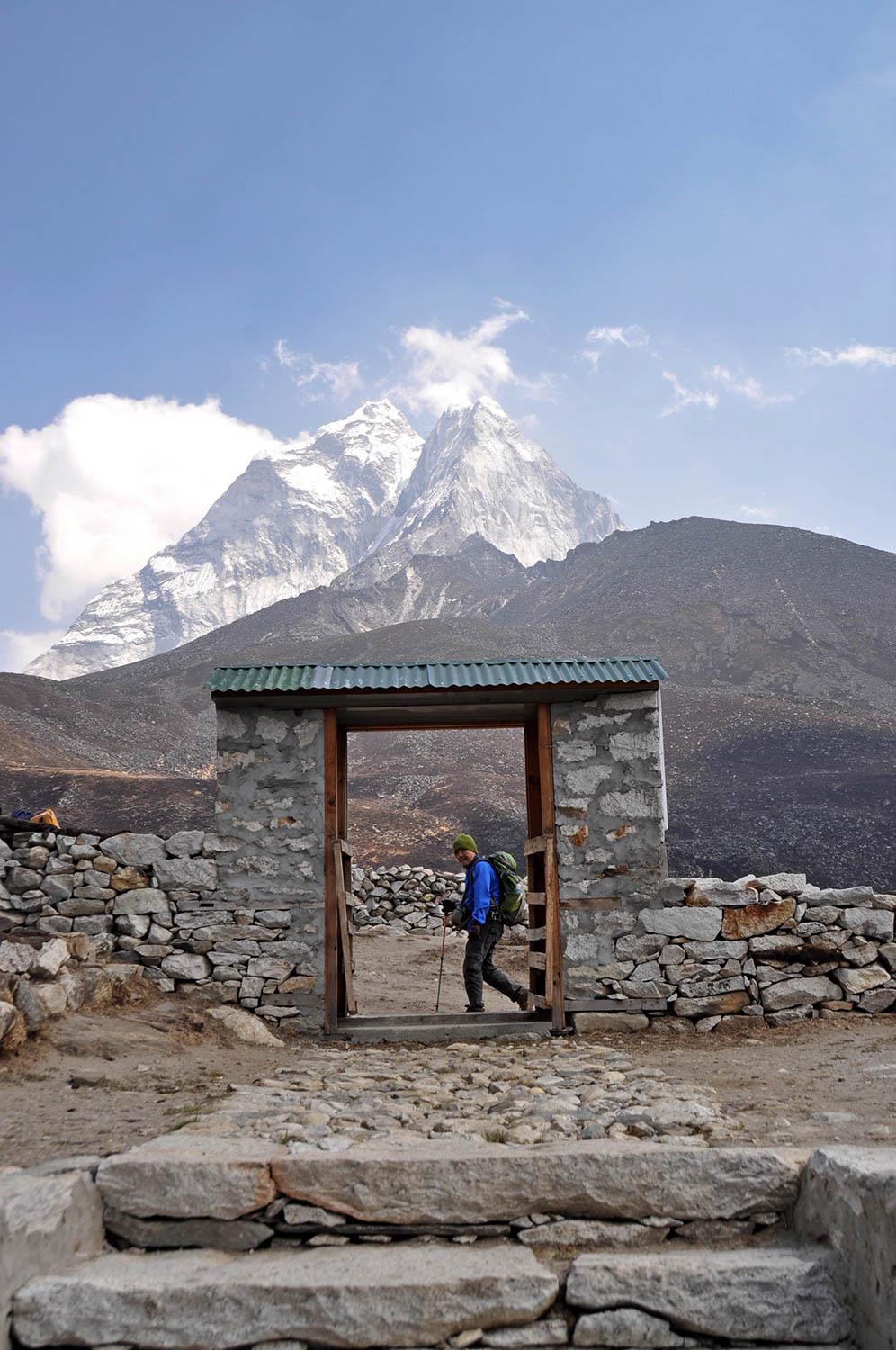 Trek on
Just keep trekking, just keep trekking…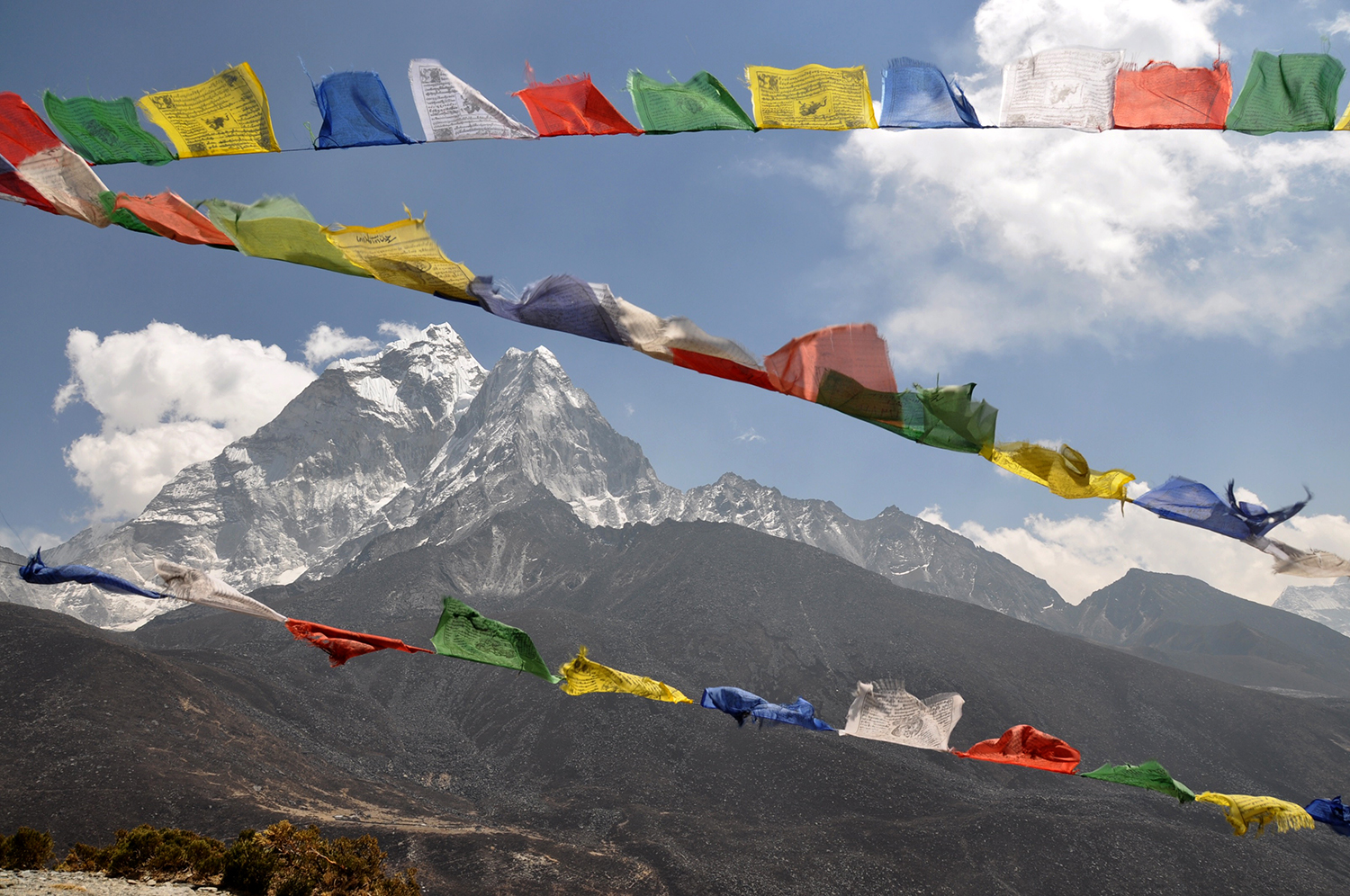 Ama Dablam mountian
Meaning "Mother's necklace", this is one of our favorite mountains.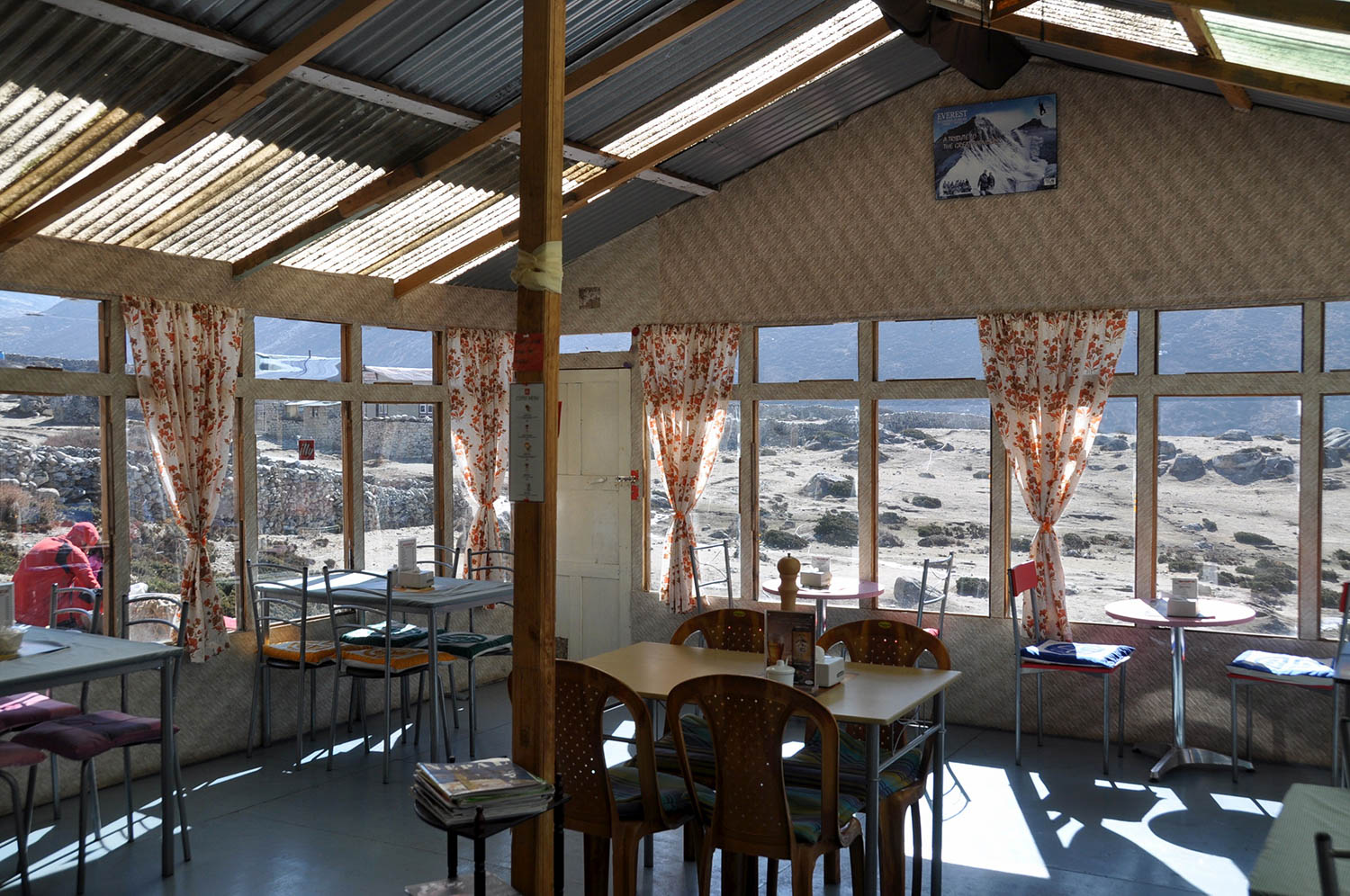 High altitude bakery
This was where we ordered our last good cup of coffee.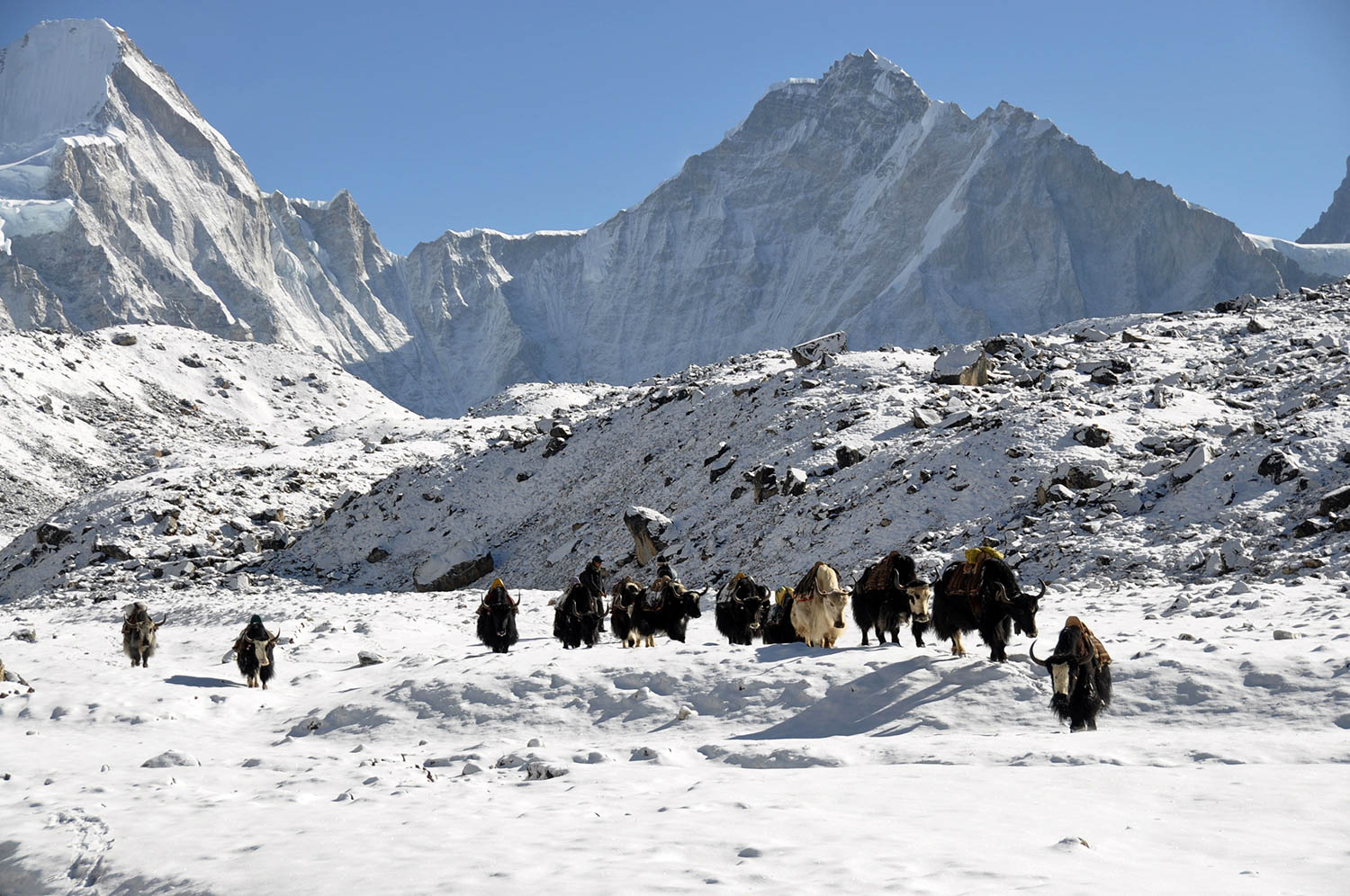 Snow yaks
At least they have thick wool coats to keep them warm.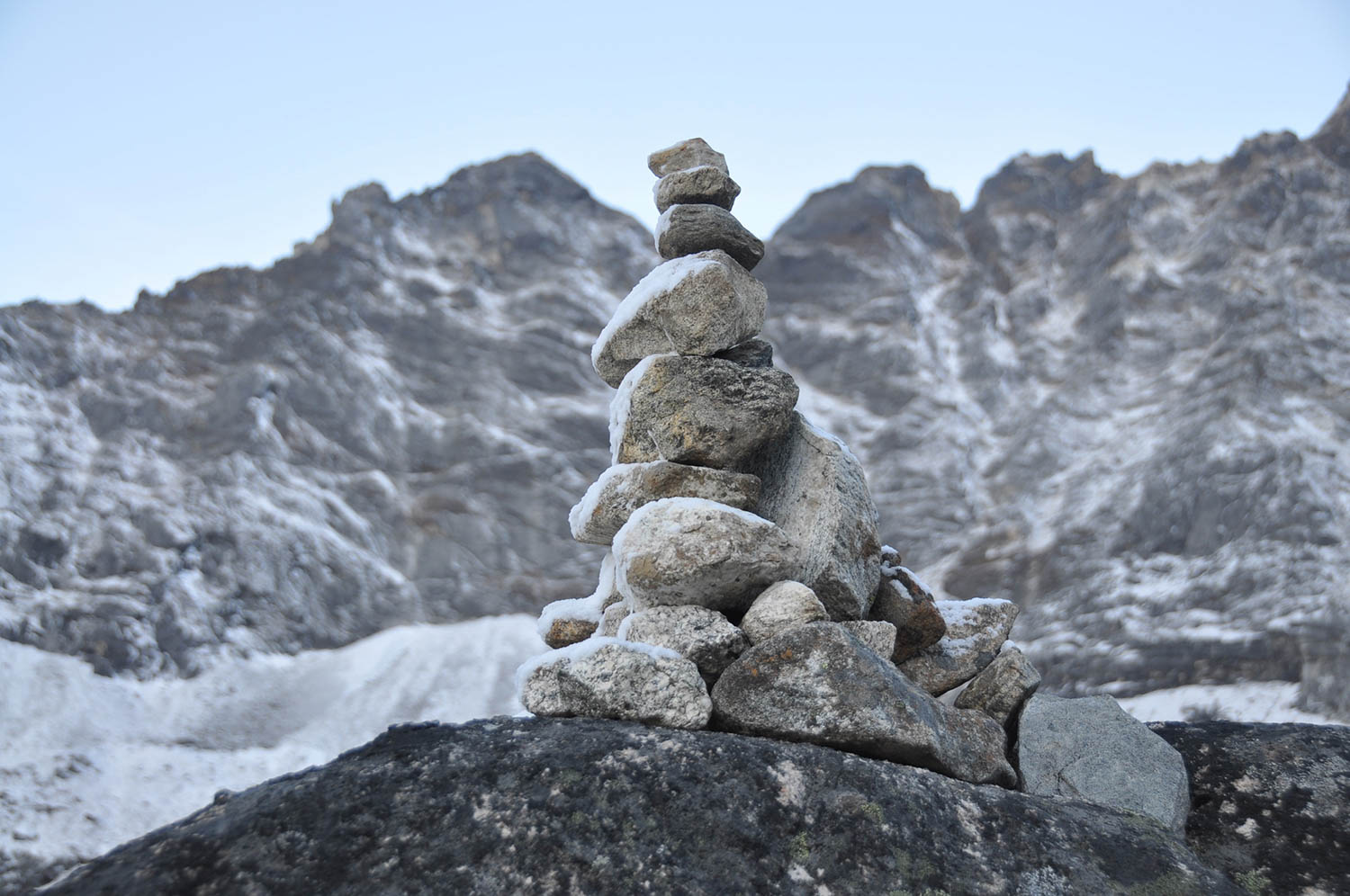 Stone cairns
When you are lost on the trail, these stone cairns show the way. They're like the "Yellow Brick Road" of the Himalayas.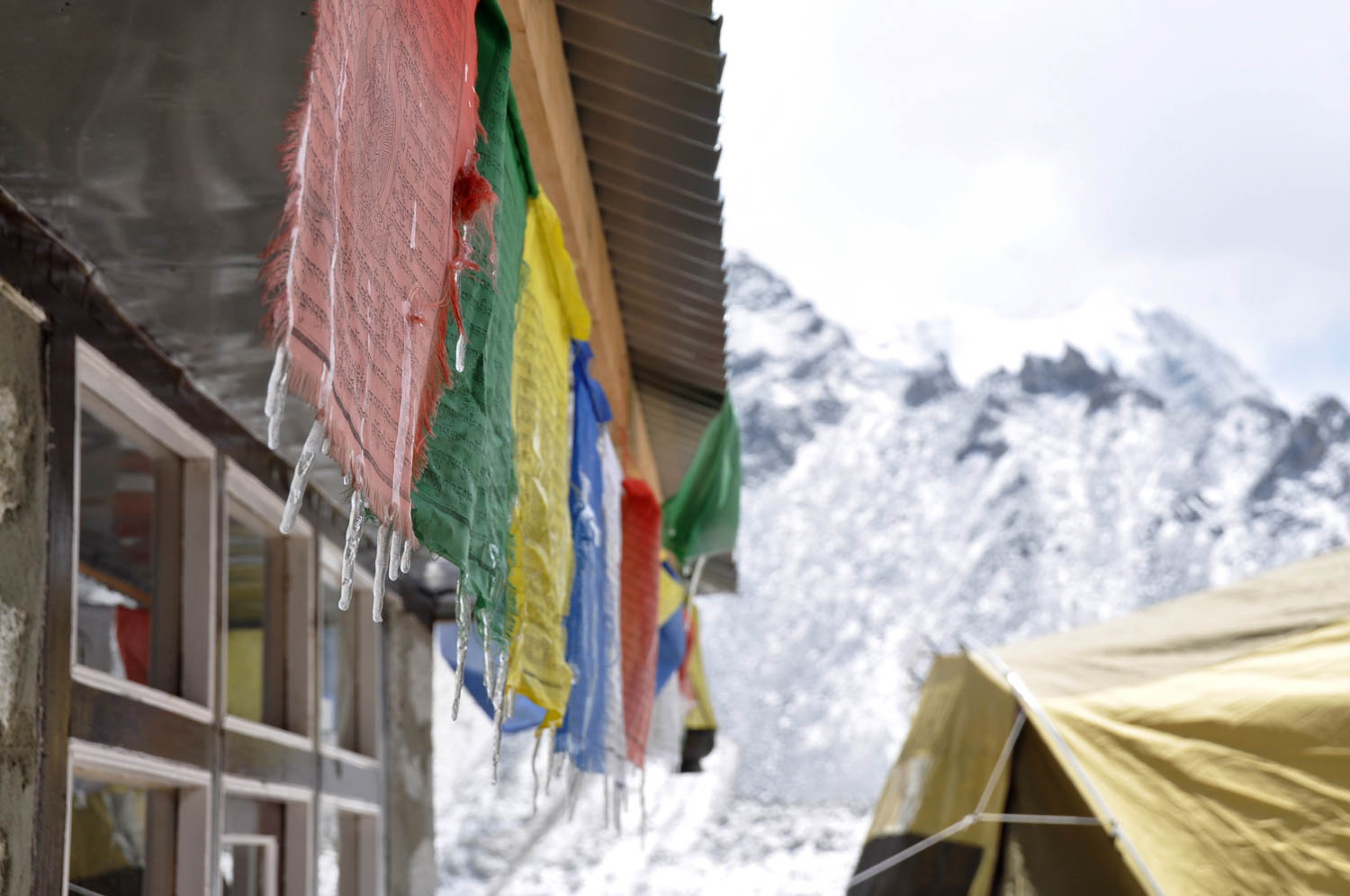 Prayer flag icicles
Did I mention it was cold up there?!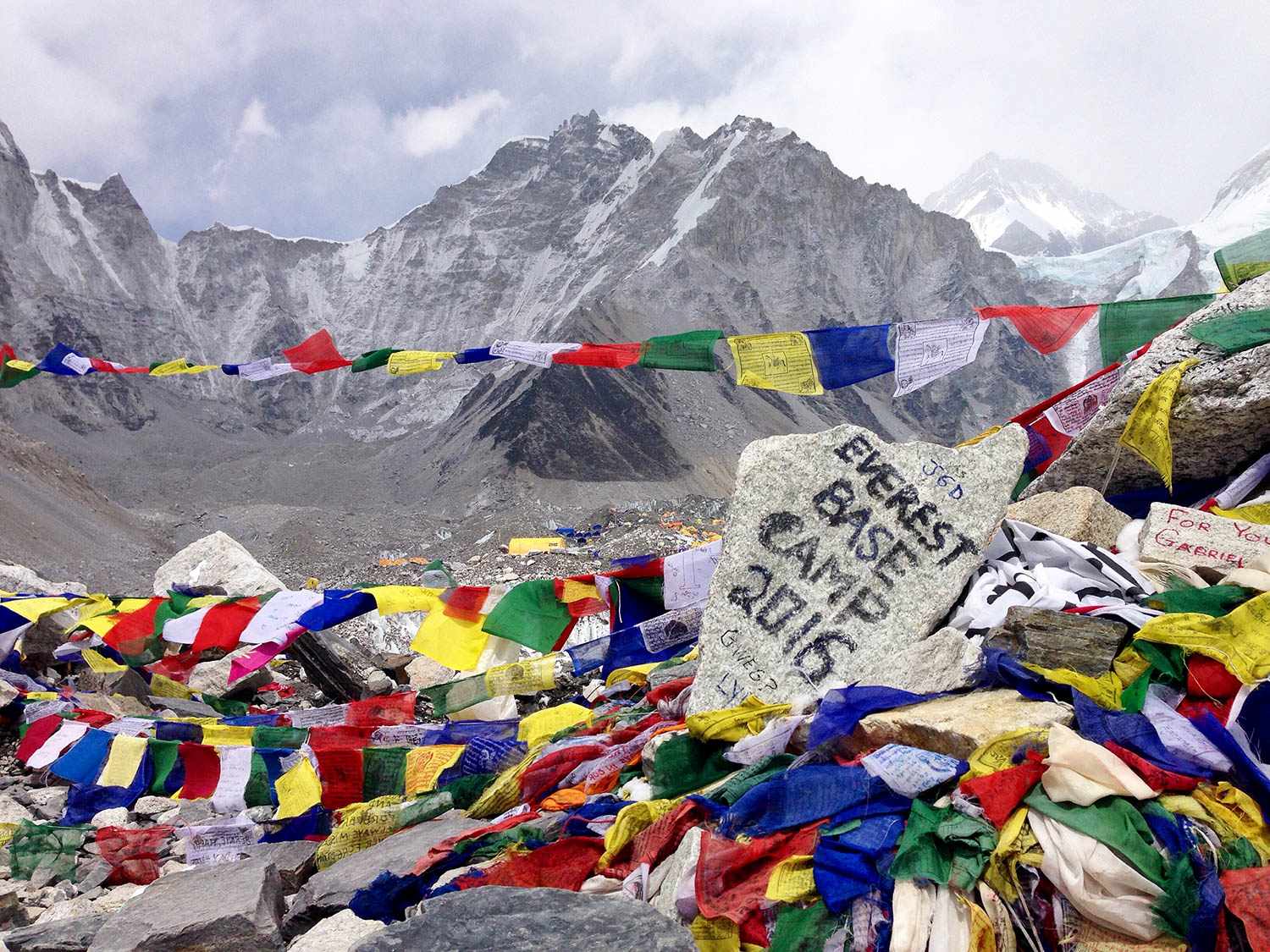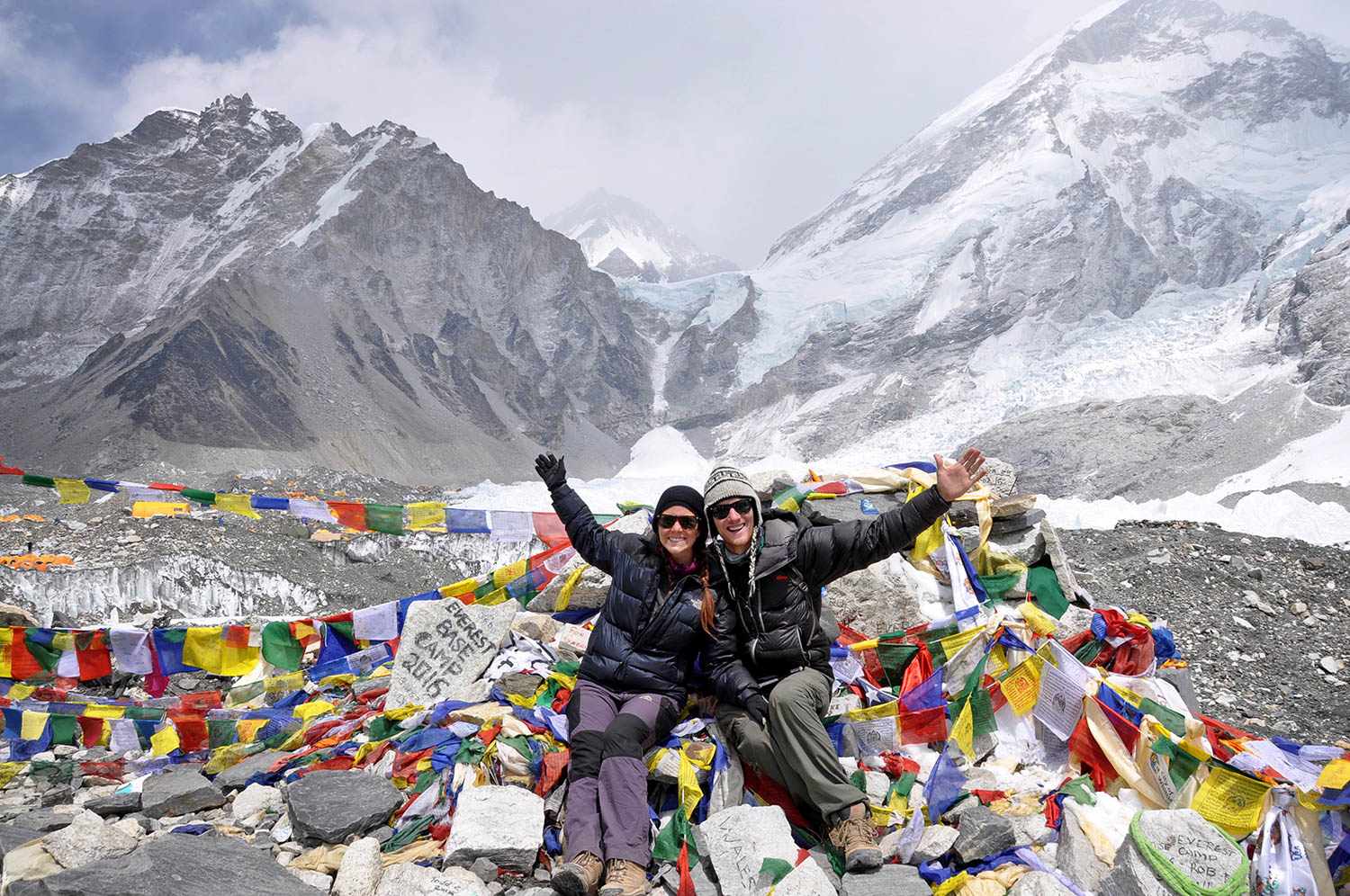 EBC Celebration
We would jump for joy if we could, but there's not enough oxygen.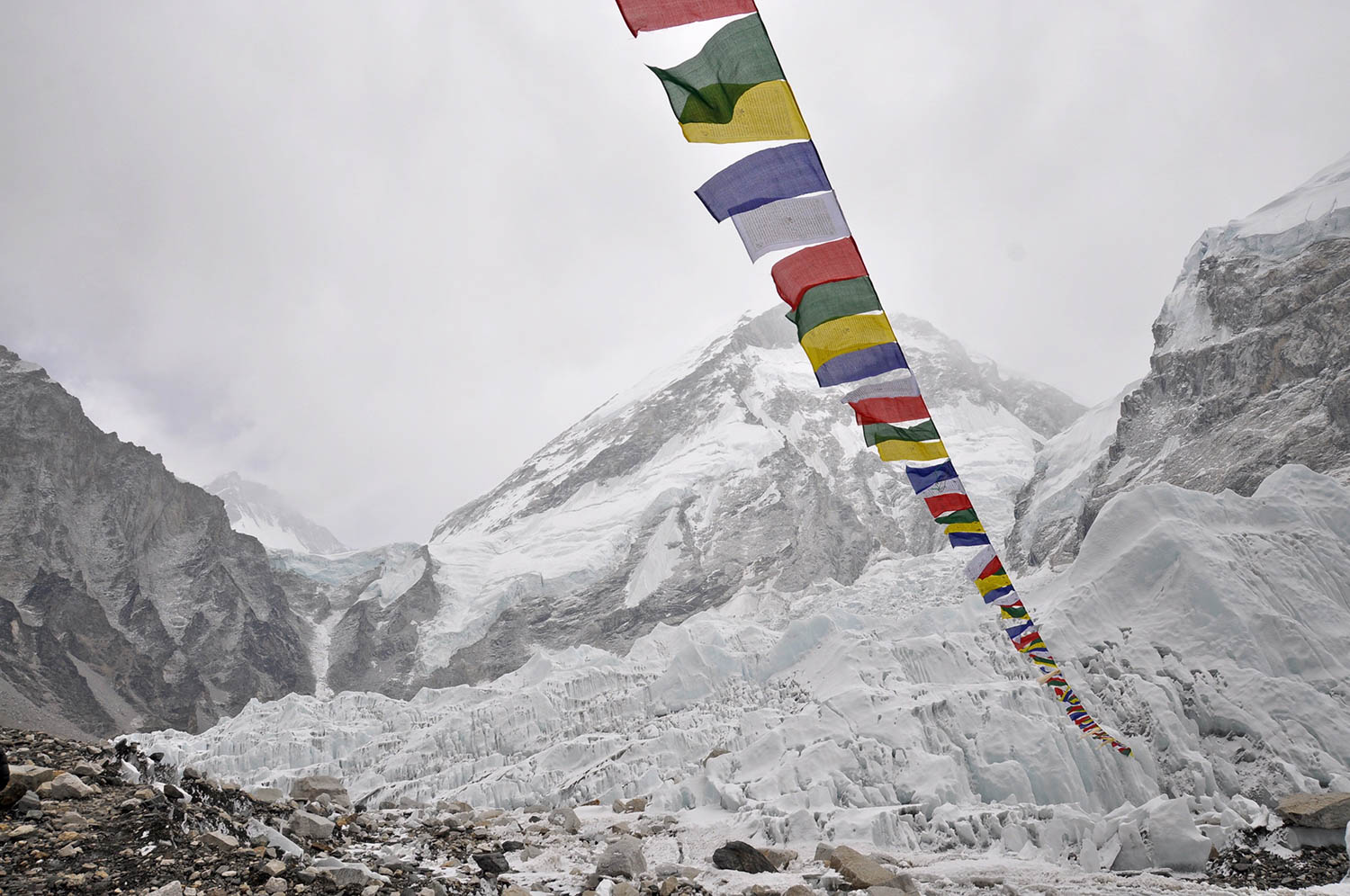 Everest Base Camp prayer flags
These prayer flags bring a bit of brightness to EBC. Check out that icefall in the distance. That is the first (and one of the most dangerous) part of the journey on the way to Everest's summit.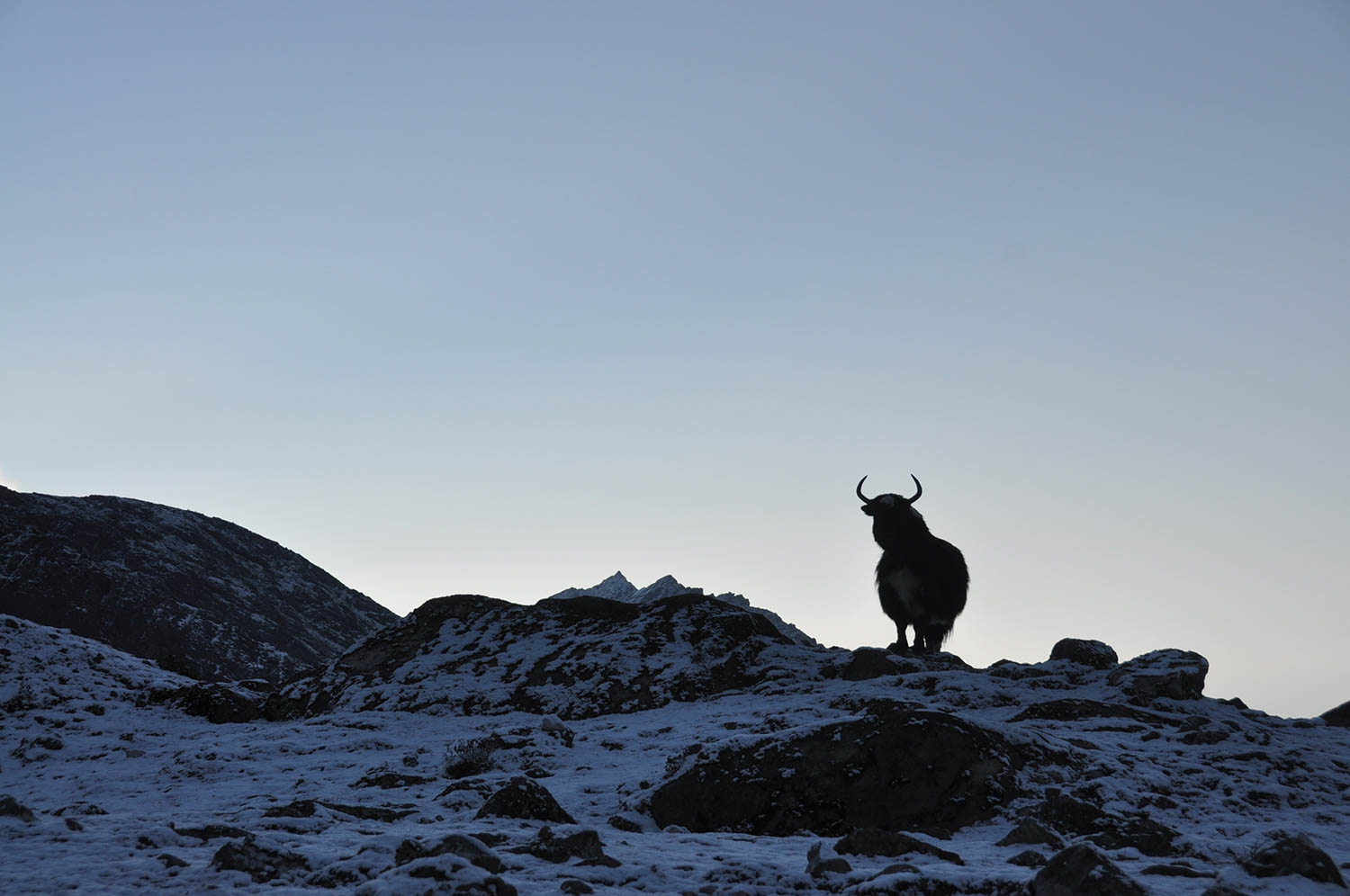 Silhouetted yak
Watch out for the yak attack! (Ben is terrified of this)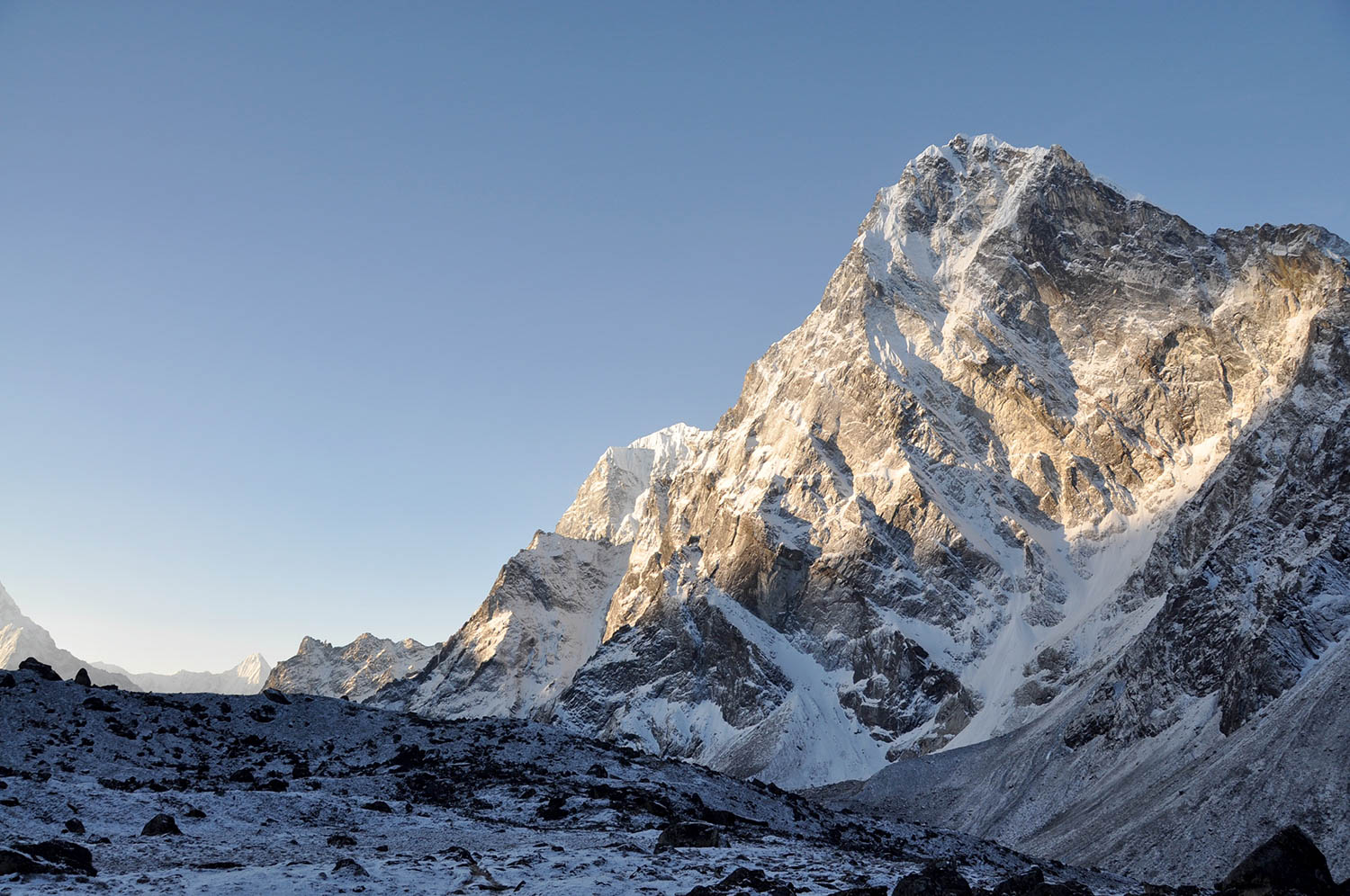 Himalayan sunrise
The sunrises in the Himilayas were sort of pretty…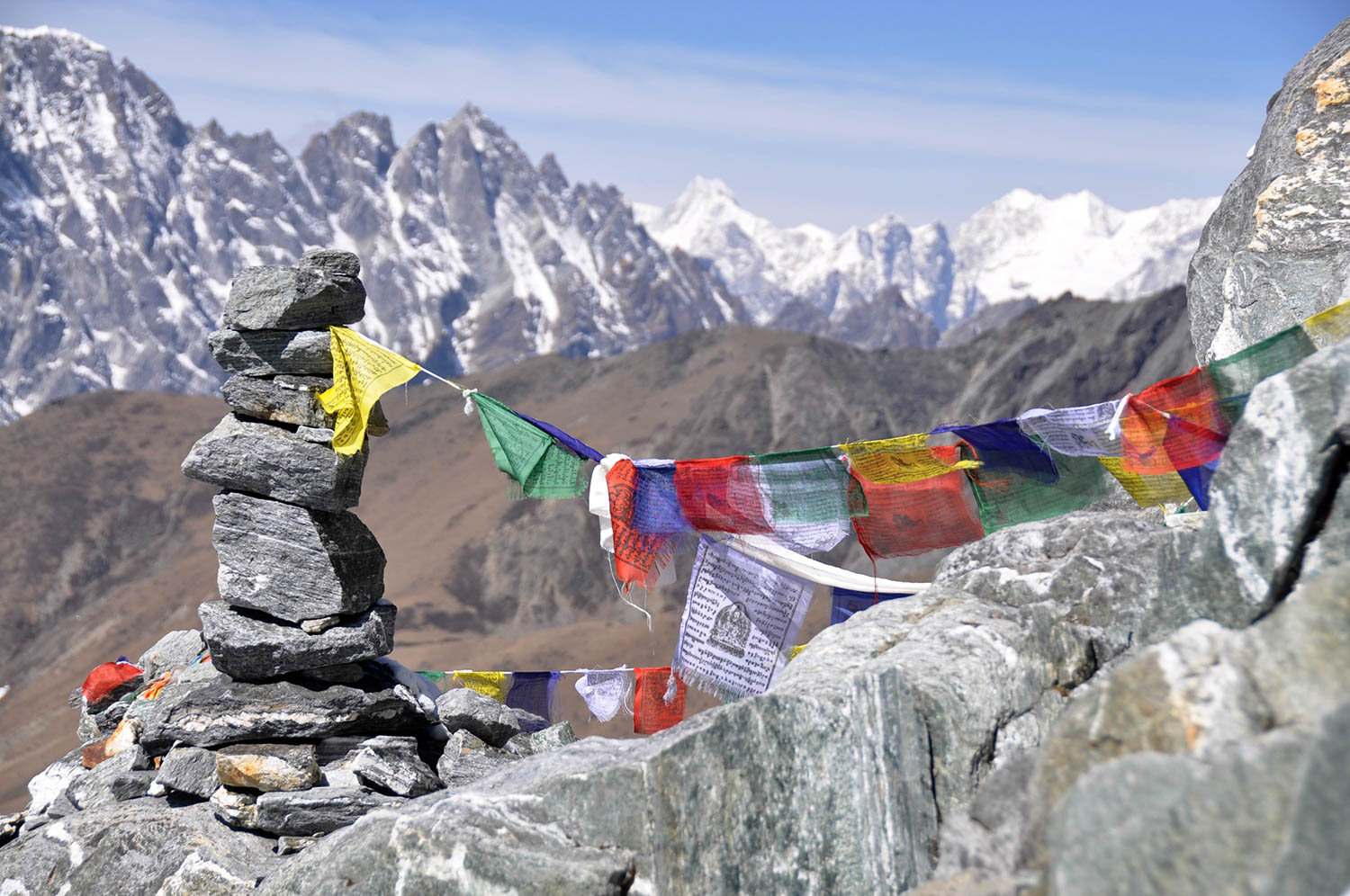 Cho La Pass
These prayer flags mark the pinnacle of Cho La Pass. This is where we were able to descend after some butt-kicking uphill trekking!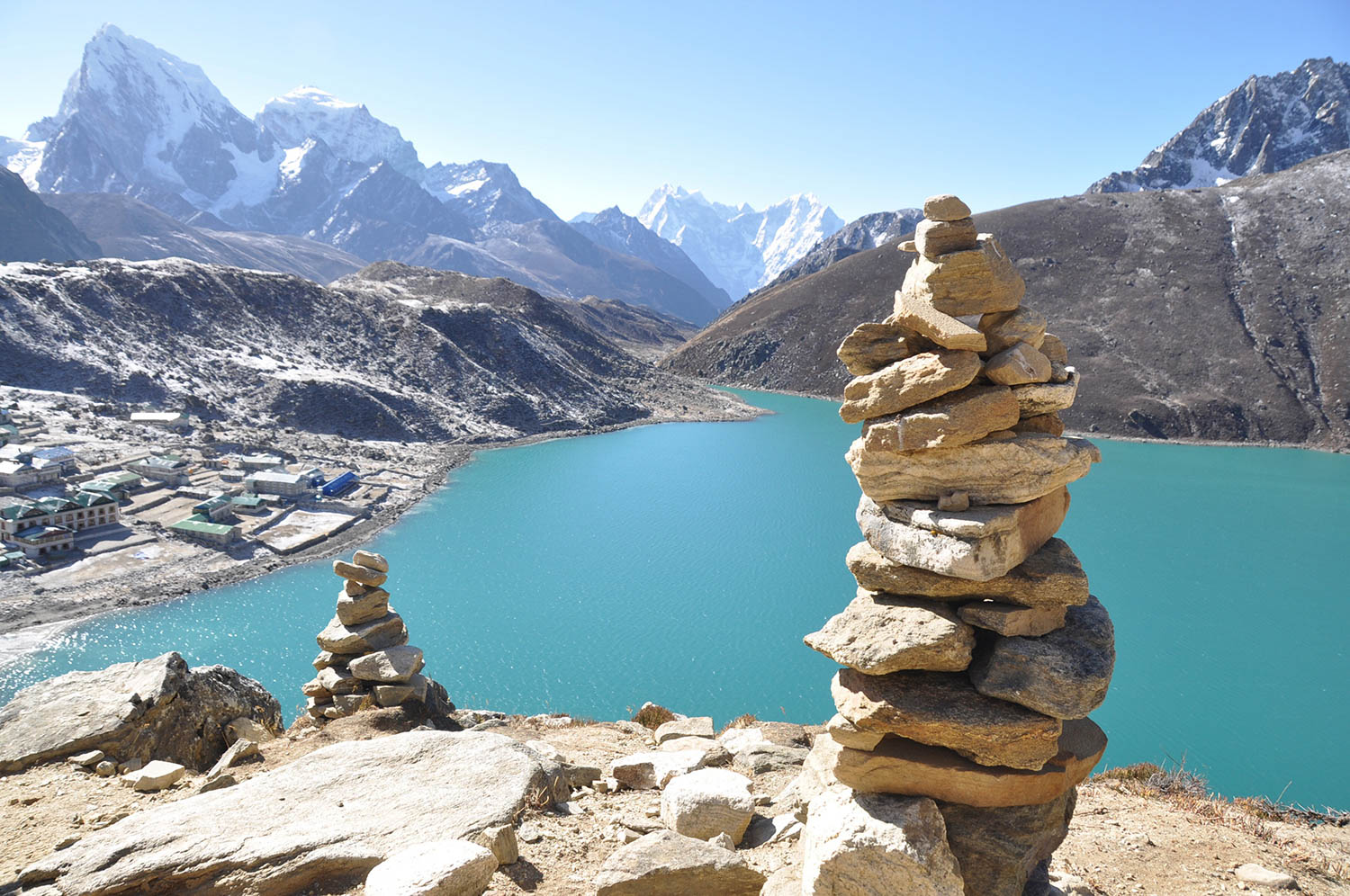 Viewpoint on Gokyo Ri
These sacred glacial lakes are sprinkled in between the rocky mammoths.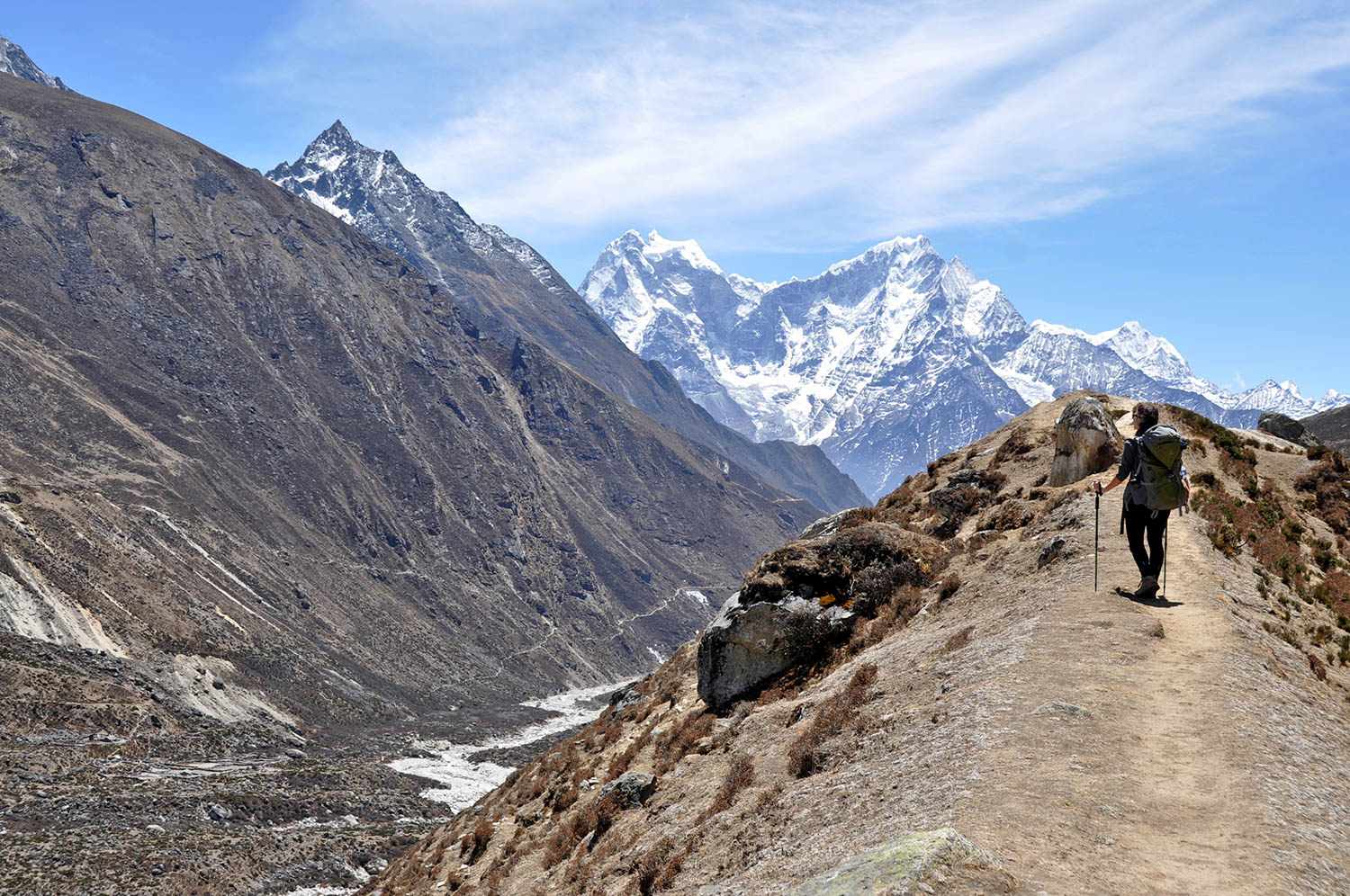 Downhill from Gokyo
Our first day hiking down. Our lungs were happy, but our knees were not.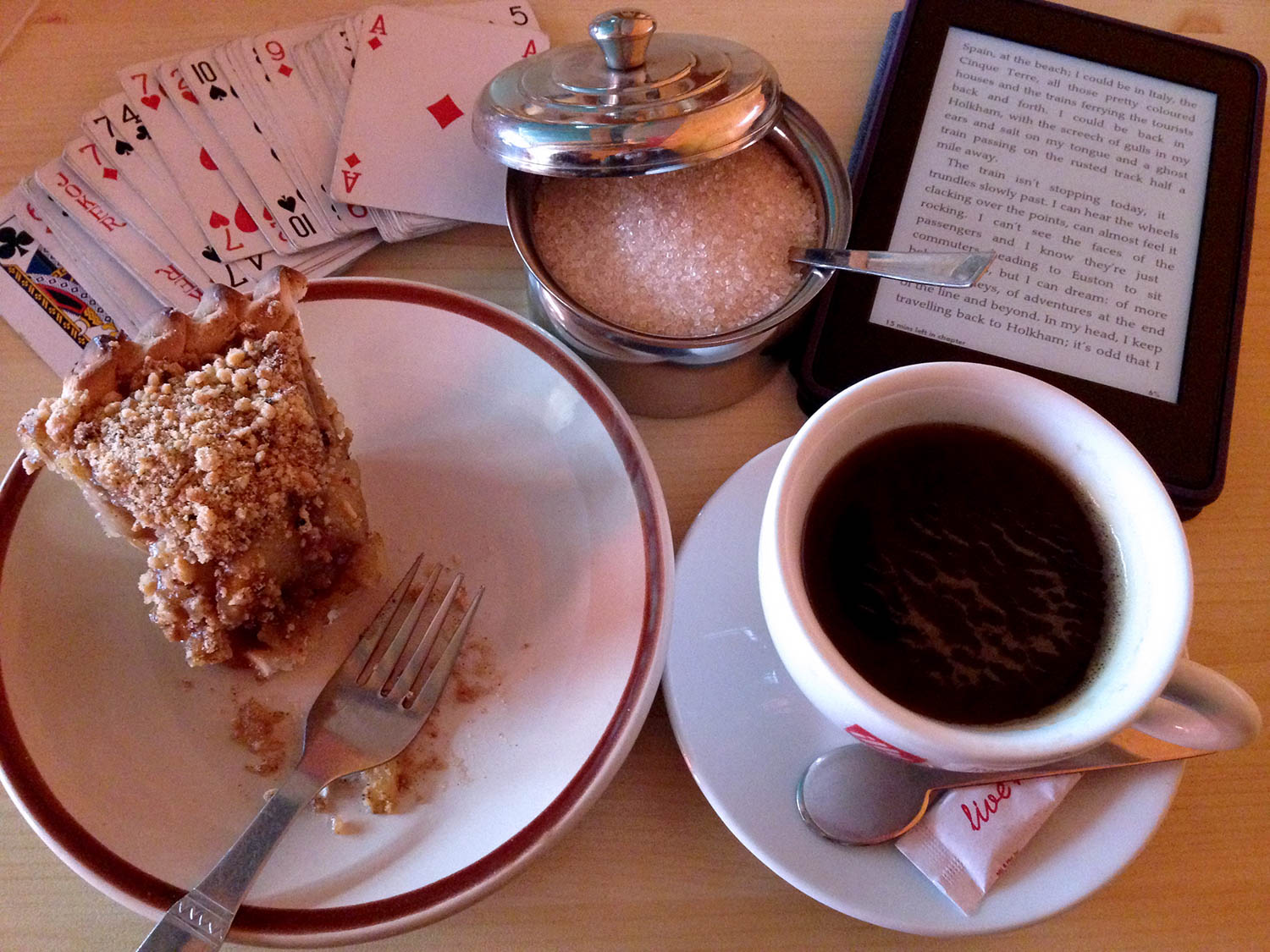 Apple pie and coffee inside a tea house
The best reward for a long day of trekking.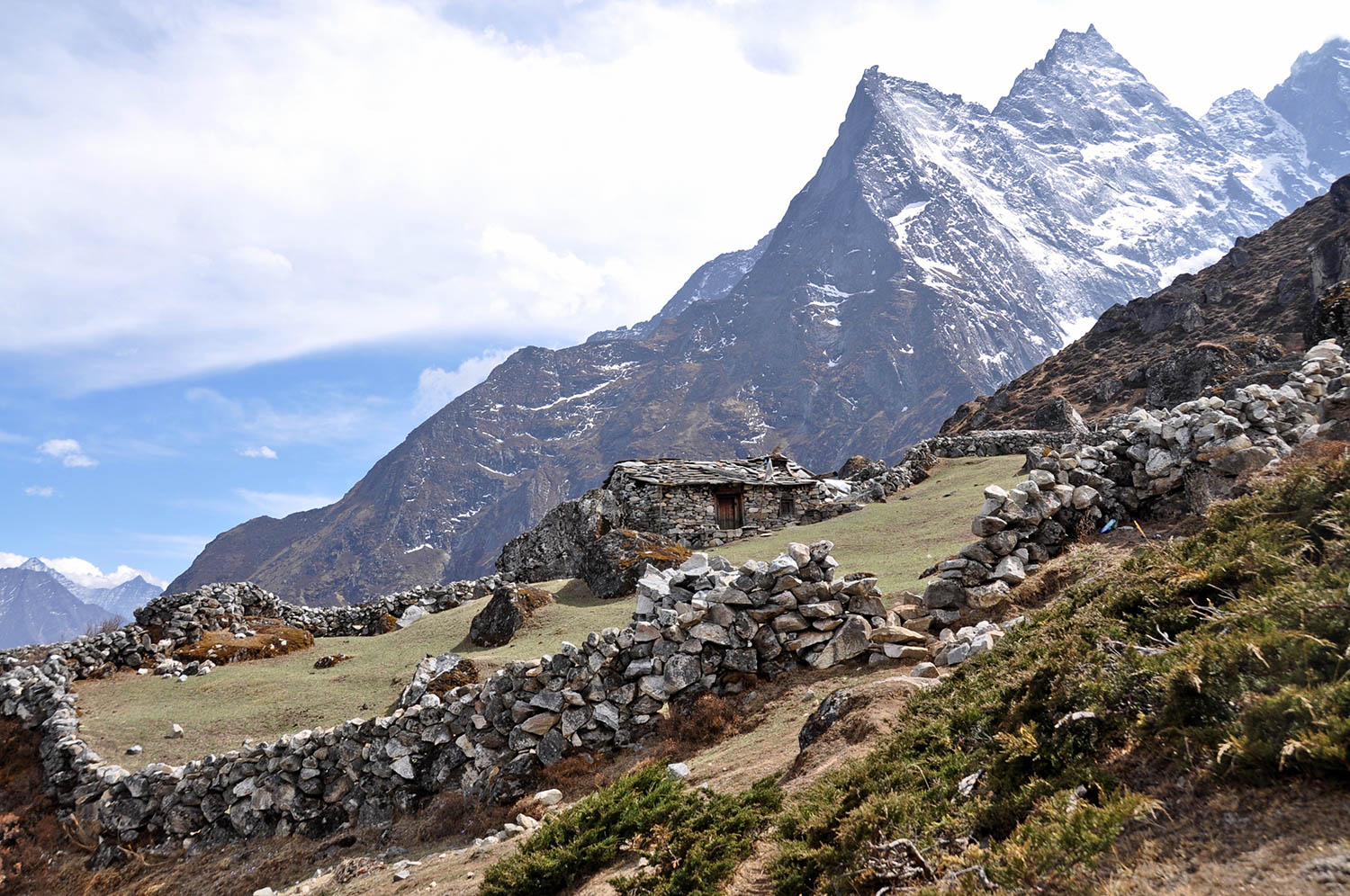 Nepali village
Is this cute little village in Ireland or Nepal? I can't tell.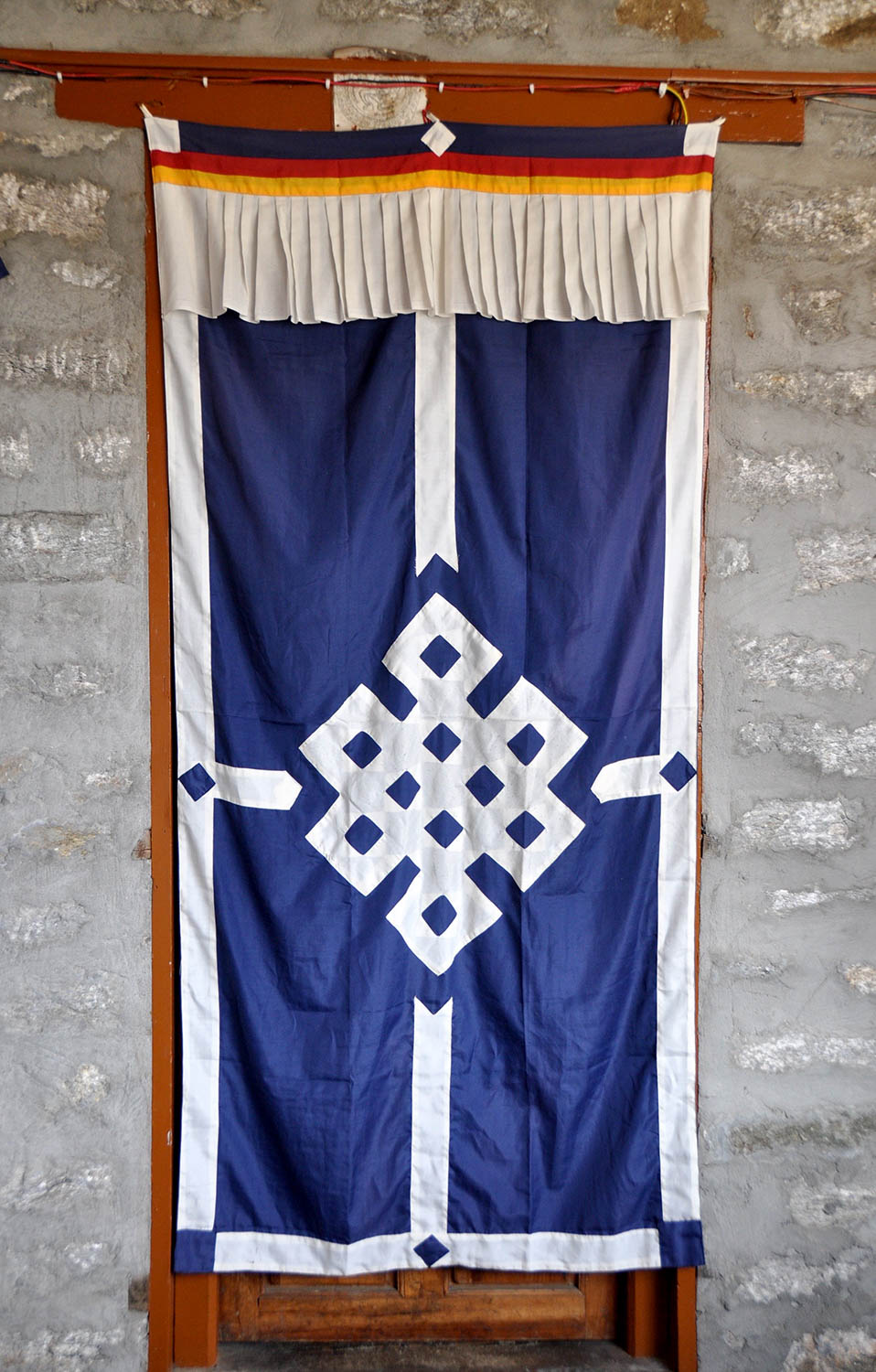 Nepali doorway
Many of the doors in the Himilayas are covered with this cloth. The symbol in the middle means "good luck".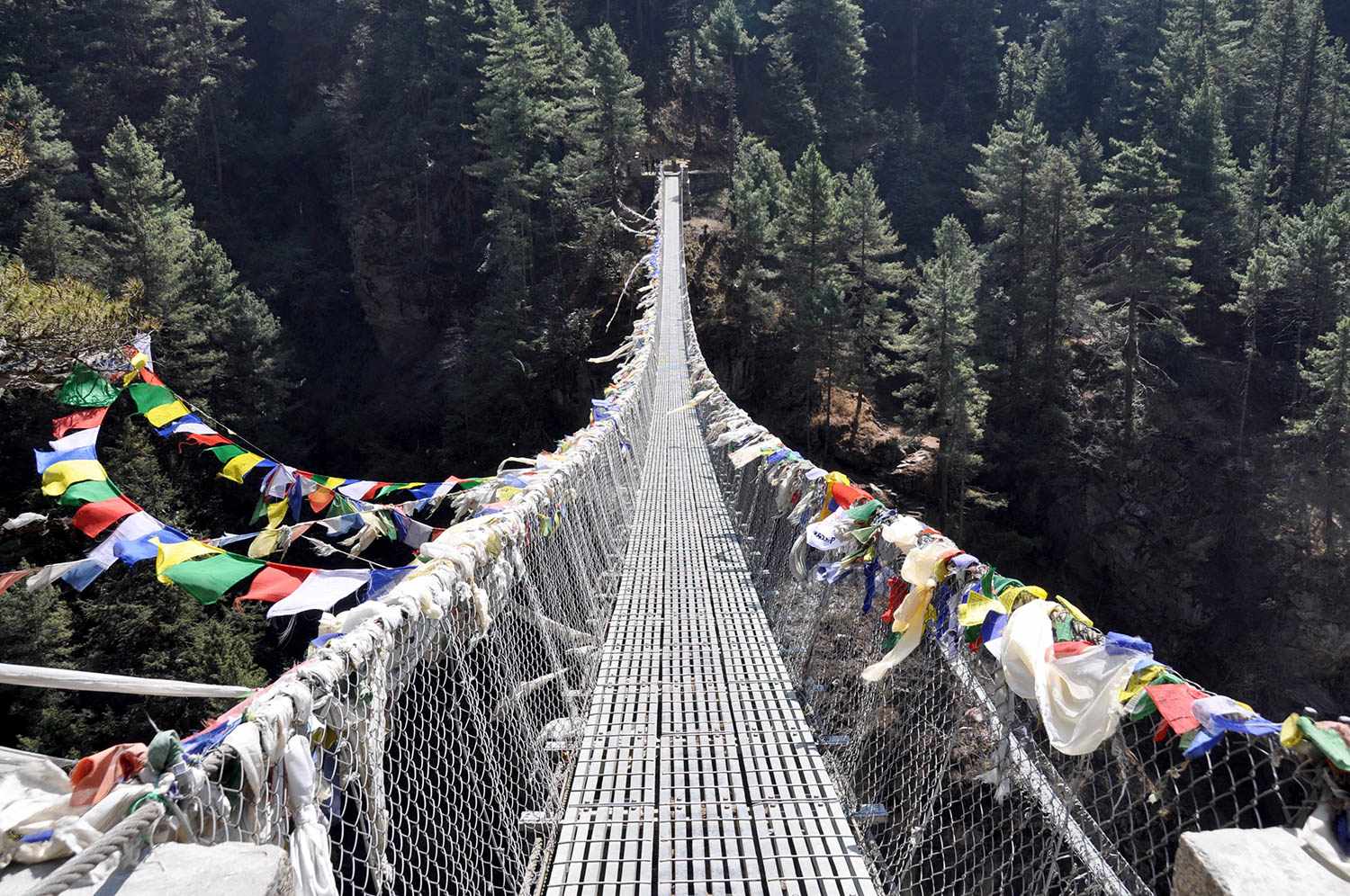 Suspended hundreds of feet above the water
Exciting or terrifying? You choose.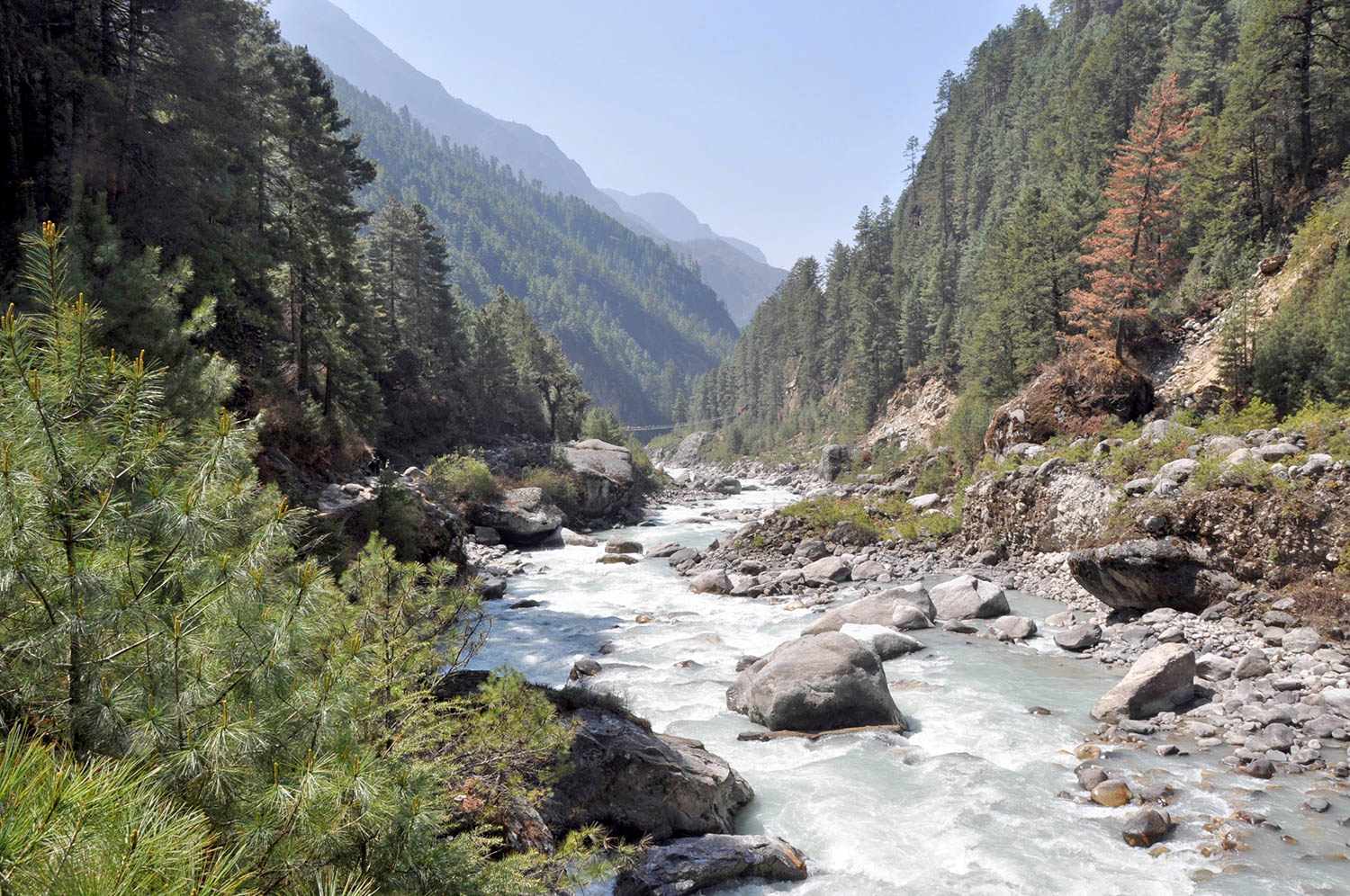 Stunning Himalayan scenery
One of our favorite spots on the trail. The sights, the sounds, the smells…perfect.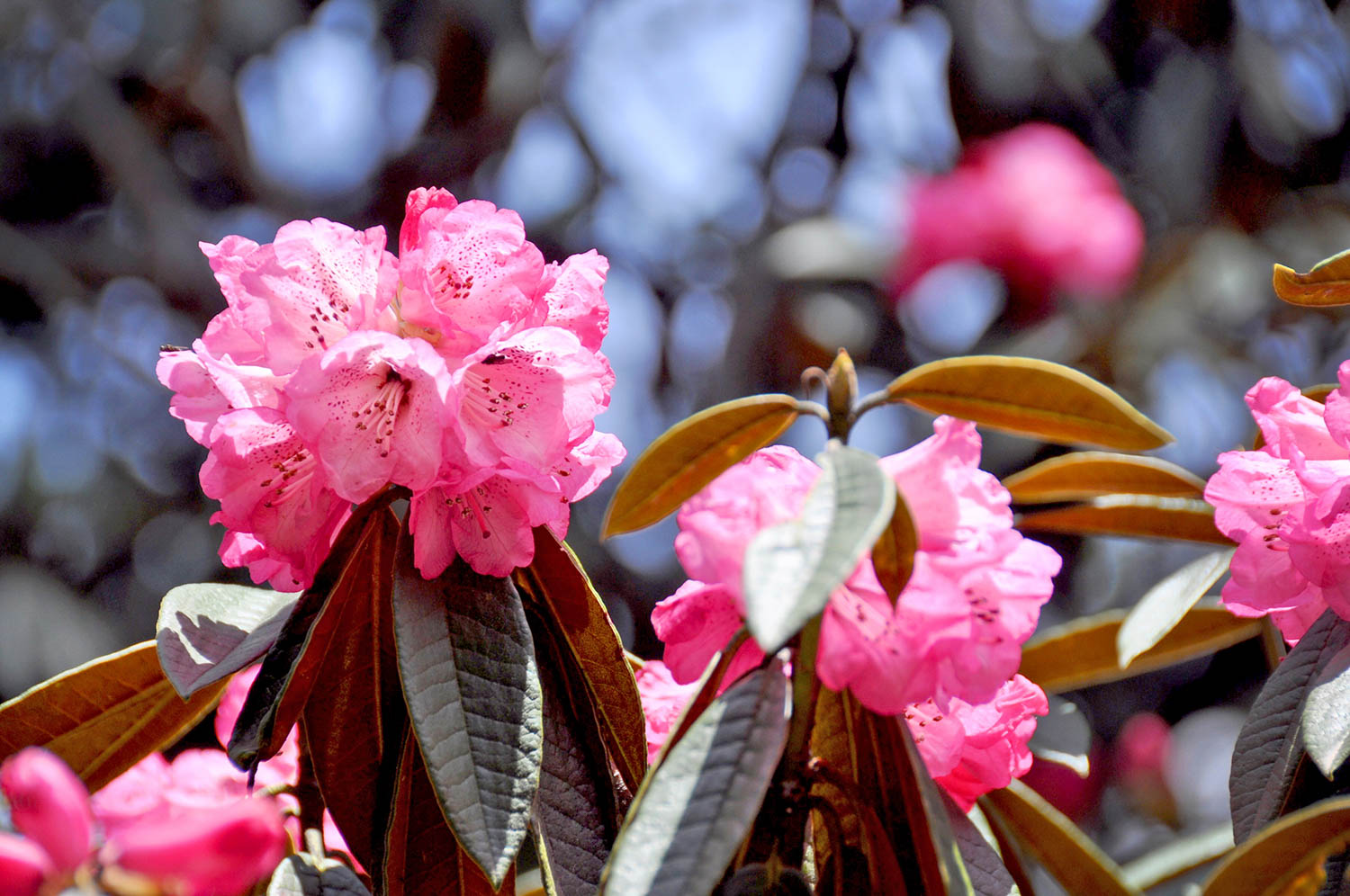 Rhododendrons
Back into civilization, warm weather, and views of Nepal's national flower.

Suspension bridge panoramic
Now that you've seen what it looks like on the trail, read our stories from 5,000 feet and be sure to catch our video diaries from our trek.
---
Are you planning a trek to Everest Base Camp? We can help!
We have TONS more resources on trekking EBC. Check out our Nepal Homepage for more resources and some of our favorite articles on Everest Base Camp below.
Don't forget to save this to Pinterest for later!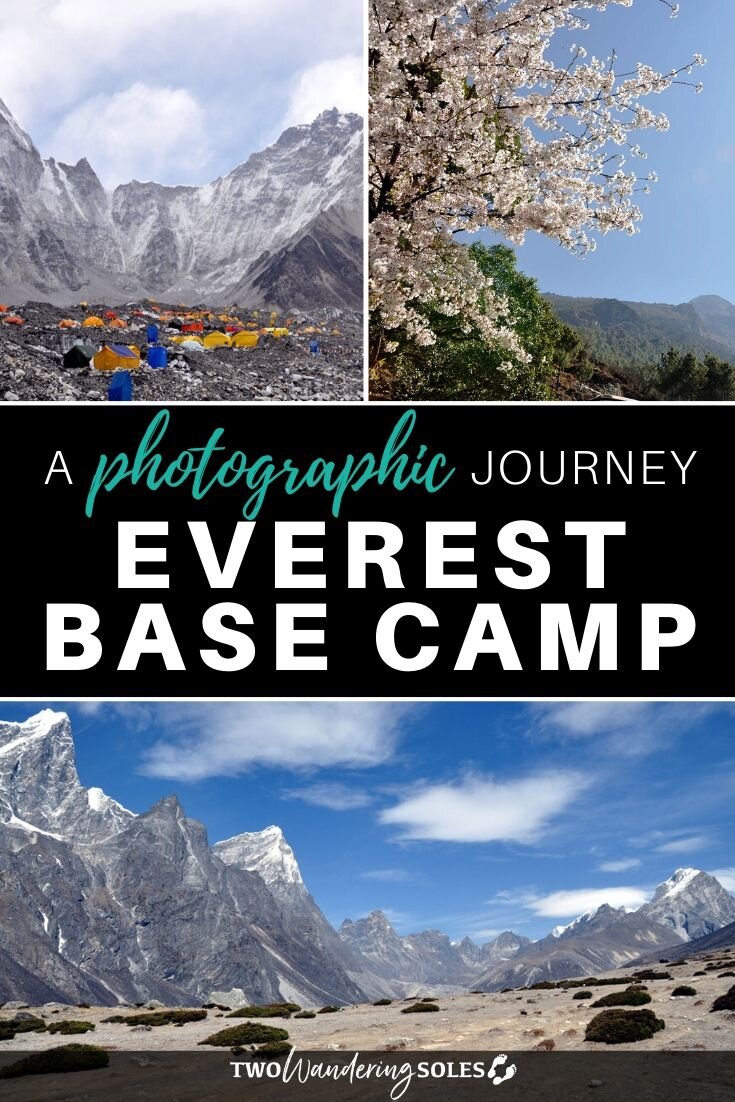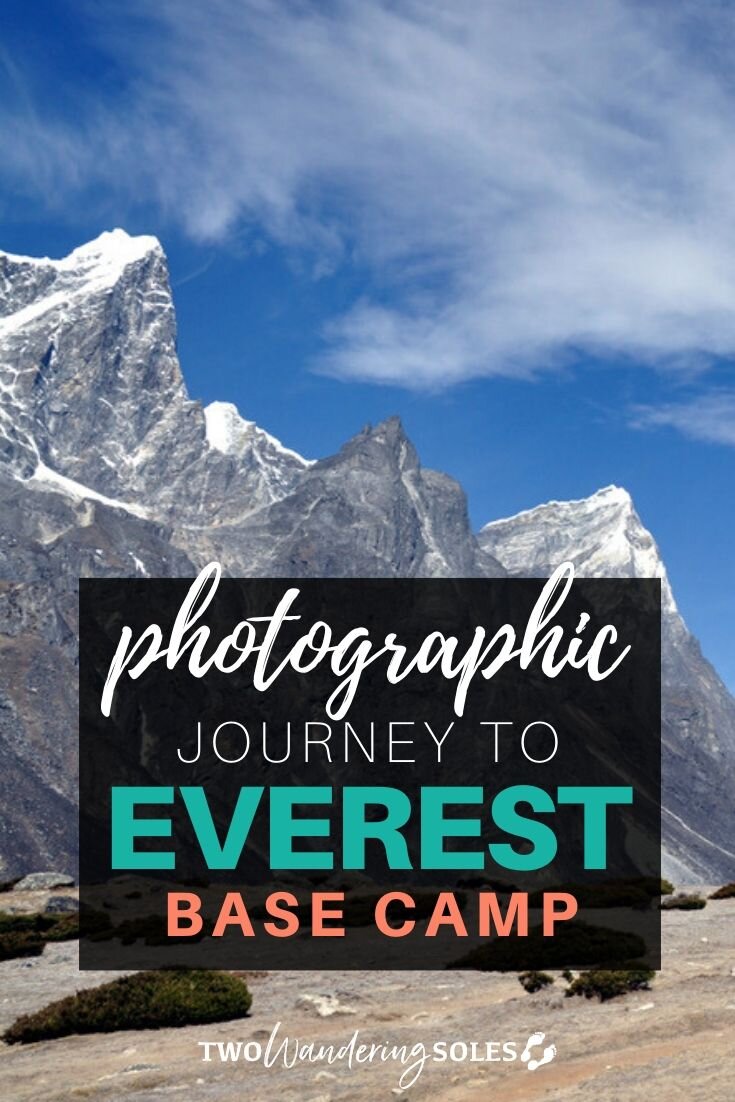 We want to hear from you!
Have to trekked to Everest Base Camp? Do you want to make the hike to EBC? We would love to hear your stories or dream travel plans in the comments below.