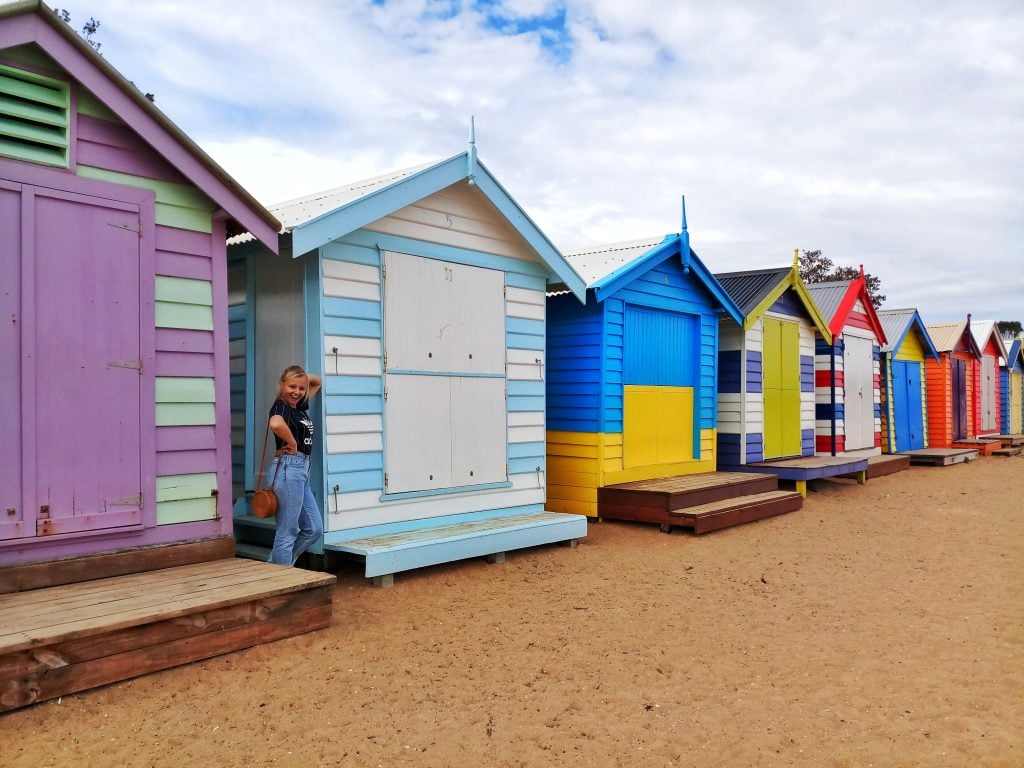 By Guest Author: Robyn from The Journey Bird
Sydney is known for famous sights, like the iconic Opera House, its proximity to beautiful beaches and a cosmopolitan atmosphere. But it's not the only city worth putting on your Australia itinerary. Melbourne is known for its buzzing coffee scene, foodie hot spots and an artsy vibe that makes it easy to love and hard to leave. It is certainly worthy of a visit while in the "Land Down Under"!
Traveling Australia on a budget? You're in the right place!
With so many bucket list experiences in Australia, it can be tempting to blow all your cash right away.
But budget travelers fear not! Even if your wallet is thin, it is possible to see some of the best sights in the country without going completely broke. If you're planning to backpack around Australia, this Melbourne guide is just what you'll need to stay within your budget while still having a killer time.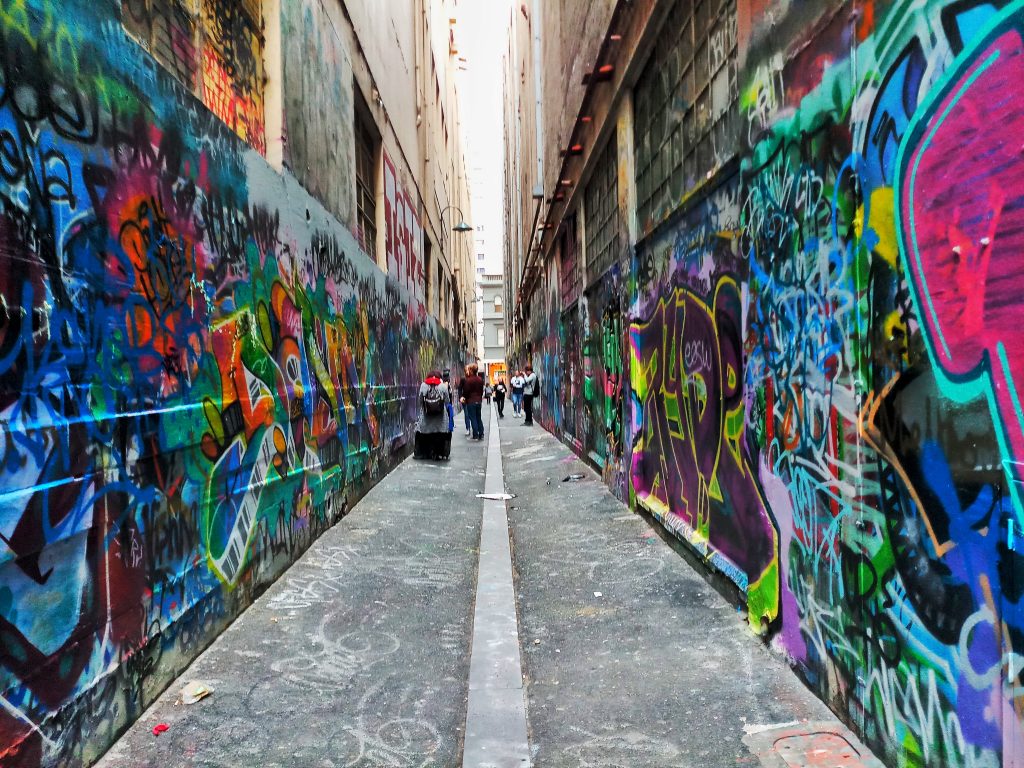 Robyn from The Journey Bird is giving us the inside scoop in this guest post where she shares her top tips for visiting Melbourne on a budget.
From cheap and free things to do to the best inexpensive places to stay in Melbourne, this is the ultimate guide for backpacking in one of Australia's top cities.
Alright, let's let our guest author, Robyn, take over from here…
Why Visit Melbourne…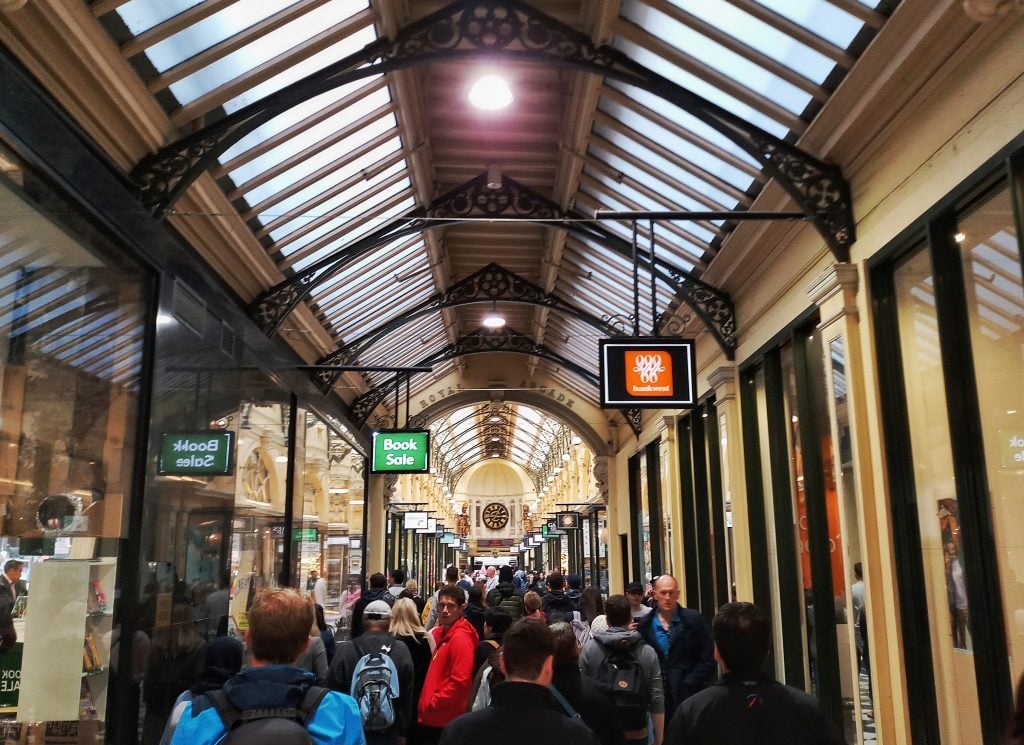 Melbourne certainly lives up to its status as the world's most liveable city. Making a name for itself during the Victorian Gold Rush in the 19th century, this buzzing cosmopolitan is thriving with hidden charms and quirky character.
Melbourne may not have world-renowned architecture like its neighbor Sydney, or enviable sunshine like Brisbane, but it has positioned itself as Australia's cultural capital. It's stylish and sophisticated but also urban and rugged.
Hundreds of laneways and arcades hidden within the crevices of art-deco high-rises and modernist skyscrapers pump life into its creative core. You'll discover bars, restaurants, shops and cafes all crammed together with a steady flow of excitable and hungry tourists.
If you truly want to live like a Melbournian though, the city's fringed with New York-inspired neighborhoods like Fitzroy and Collingwood, which are well-worth a visit.
You won't have to venture too far to find vintage threads or a man sporting a trendy bun. There's also a plethora of independent coffee shops for brew freaks and bean geeks like us.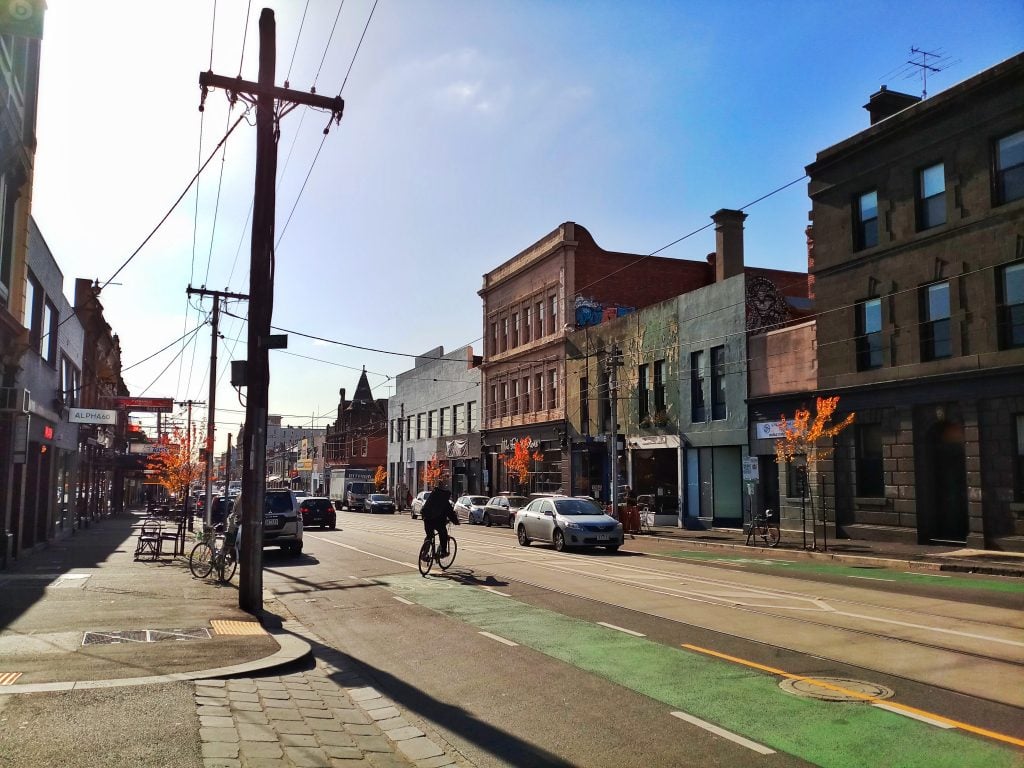 And whether you want to spend your entire time within the city limits, or you're keen to get out and explore by taking day trips around Melbourne, there's no way you'll be bored in this Aussie haven.
You're probably thinking this all sounds great, but how can you make the most of Melbourne without breaking the bank? Well, don't worry. Just like the city's street art, we have you covered! Get it?!
First things first…
Make a plan

I know what you're thinking… Monica from Friends would be proud. The best way to budget is to be a (wo)man with a plan. Research is a hugely important part of traveling, as without it you might miss some of the best things a place has to offer. Before arriving, take advantage of other travelers' experience by searching for blog posts (like this one!) to do some thorough research.
Make a list of what you really want to see and do, then organize it into a calendar to make sure you can fit everything in. It doesn't have to be as nerdy as this, a simple Word document will be fine.
Also, be sure you have an idea of where to stay in Melbourne.
---
Alright, now let's talk about all the fun (& cheap!) things there are to do in Melbourne…
1. Ride the trams
Travel is usually another big expense backpacking, but Melbourne has you covered. The city has the world's largest urban tram network, so make sure you do a double take when crossing the roads. The best thing about them is that they're free in the CBD and Docklands! The routes take in most of the major attractions including the Royal Botanic Gardens, Zoo, Royal Exhibition Building, Melbourne Museum or Melbourne Park.
If you want to journey further out of the city centre then your cheapest option is to get a myki travel card. A Full Fare Explorer costs $15 AUD and includes $9 myki Money for travel. You can use it for both the trains and trams.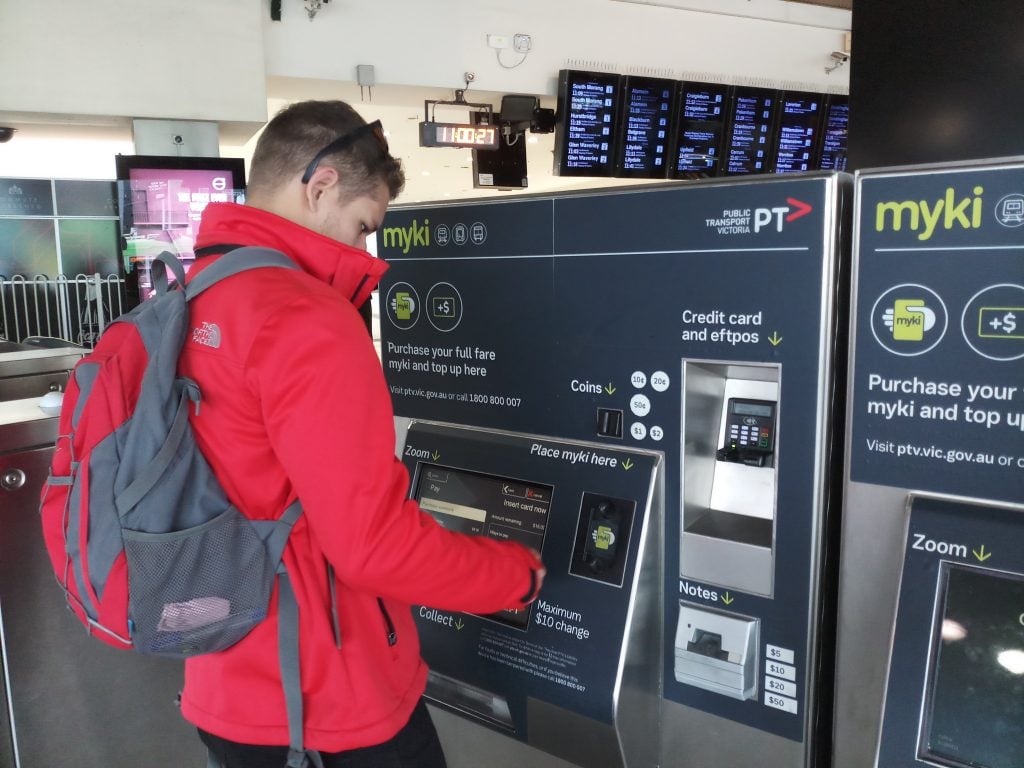 2. Join a free walking tour
The best way to start your trip is with an I'm Free walking tour. These guys set up shop in Sydney first about eight years ago with a try before you buy arrangement. You turn up and enjoy the experience, then at the end the guide will give you the opportunity to pay what you thought it was worth. They understand some people can afford to pay a bit more than others, but try not to be too stingy!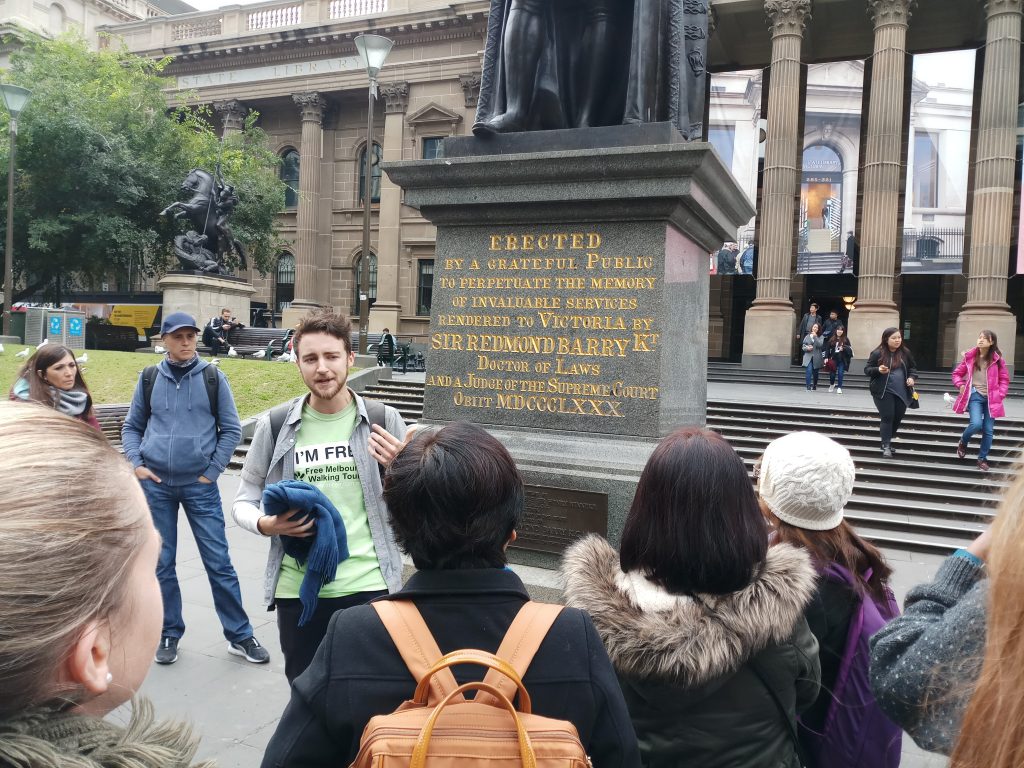 The tour operates twice everyday at 10:30 a.m. and 2:30 p.m., starting outside the State Library of Victoria. It takes in the best sights including the laneways, parks, and architecture. The guide even throws in some fun facts. Did you know the original founder of Melbourne was John Batman and at one point the city was called Batmania?!
Psst! Did you know Melbourne is a great jumping off point for driving the Great Ocean Road? Follow our guide to help you plan this iconic Australian road trip.
3. Jump on the 35 tram
If you want a truly free tour then jump on the number 35 tram. This is a tourist route around the CBD that stops off most of the major attractions and has an automated guide during the journey. What makes it even more enjoyable is its old-fashioned exterior.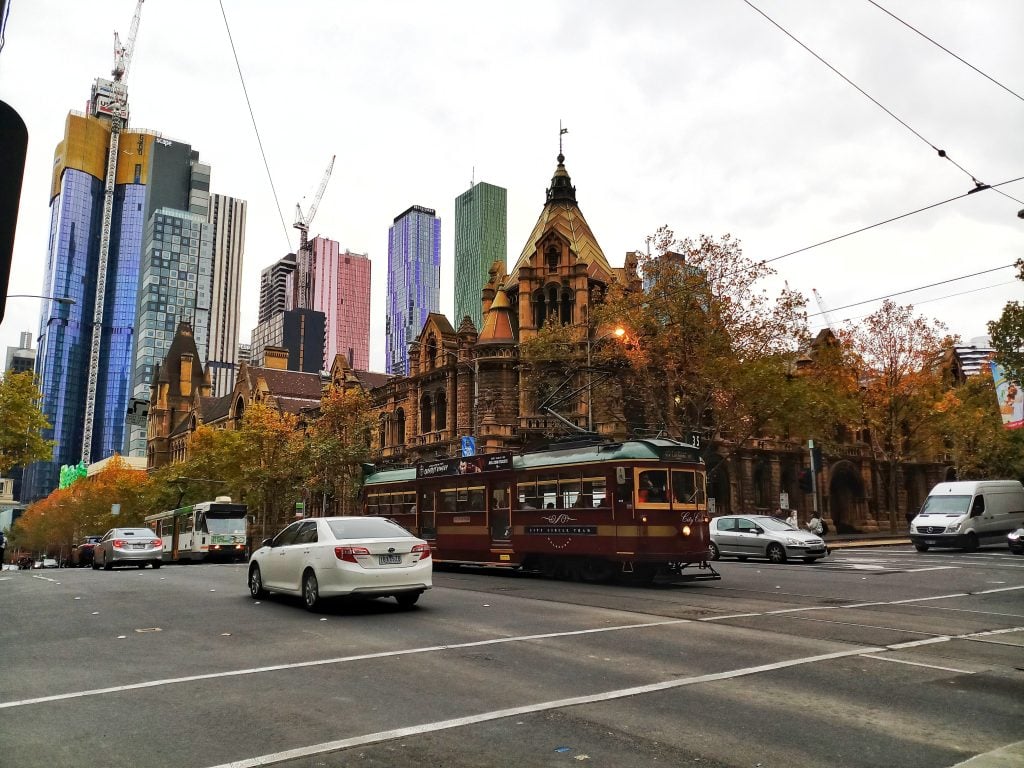 This is also a popular route for locals, who'll be hopping on and off throughout the day so it can get very crowded. We jumped on at lunchtime, which wasn't the best idea.
4. Wander around the museums
As with most cities there are plenty of museums to tickle your fancy. For art lovers check out the National Gallery of Victoria. Most of the exhibitions are free to the public and it's located in Federation Square, where there's all kinds of free events going on.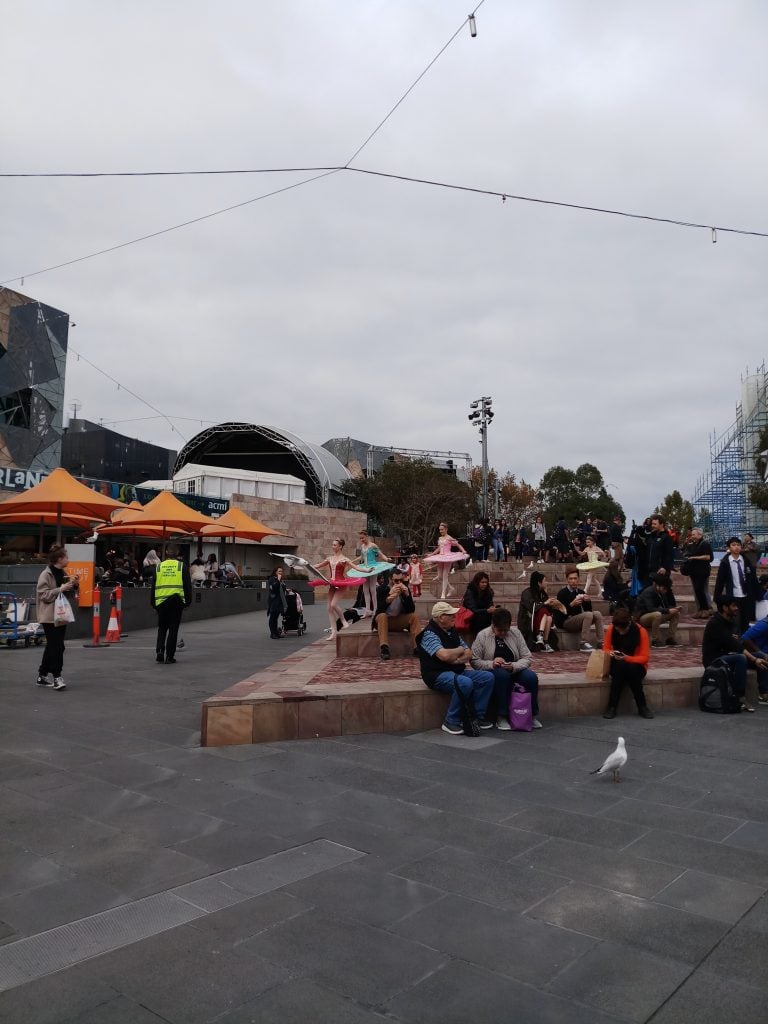 Other brilliant freebies are the exhibitions at the State Library Victoria and the ACMI (the Australian Centre for the Moving Image) for an interactive history of film and TV, which has a whole section on Neighbours!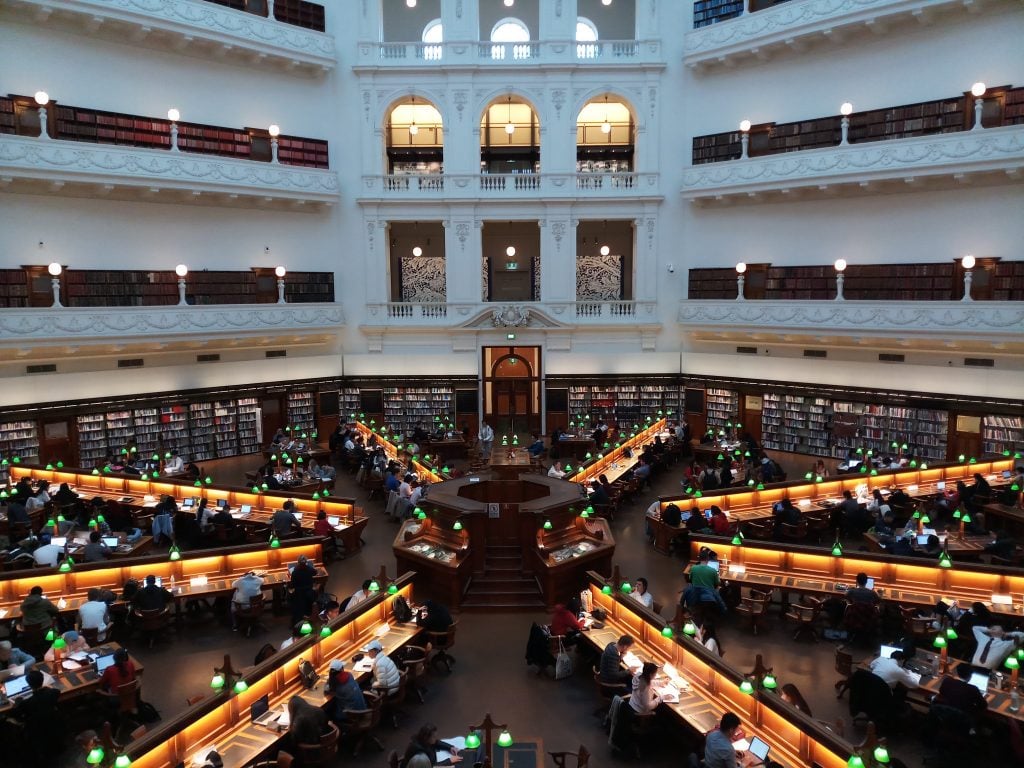 5. People watch in the lanes
Melbourne's laneways are what makes the city truly unique. One sharp turn off a main shopping street and you're transported into a very European environment. Once used for rubbish bins, storage and shortcuts, these lanes have recently been revitalised with a plethora of international restaurants, quirky cafes, and hipster watering holes, all surrounded by vibrant street art.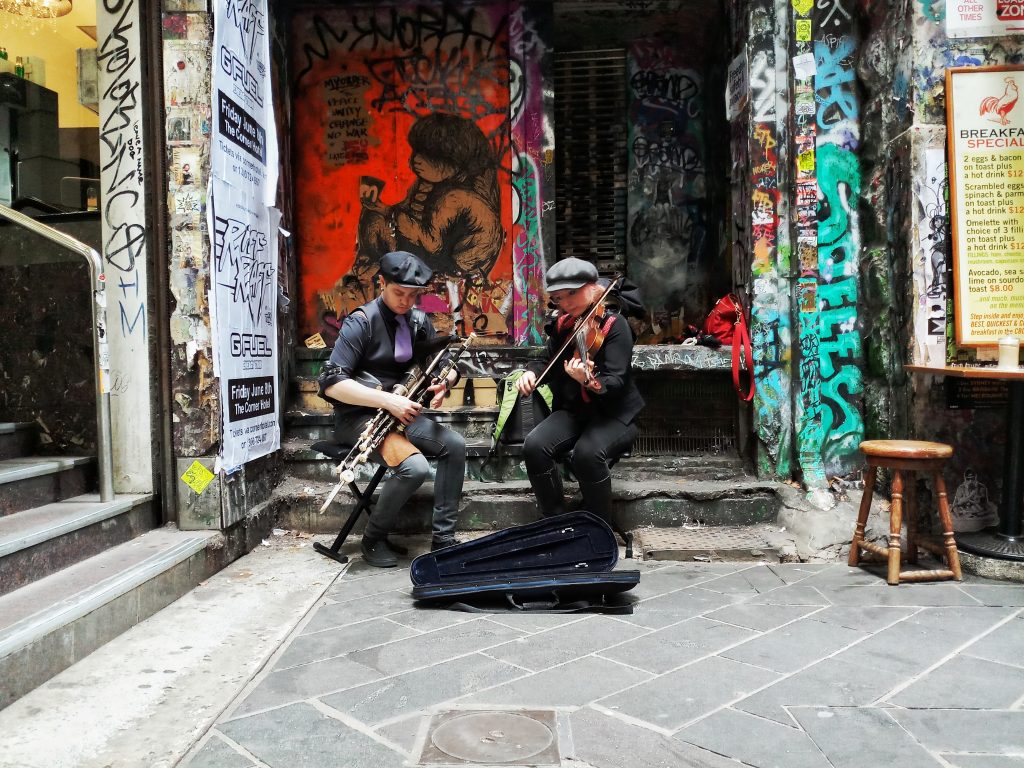 I'd recommend starting off with Hosier Lane and heading north into the CBD to Centre Place (my personal favourite), and Union Lane. You're guaranteed some serious Insta-worthy photos.
6. Search for Street Art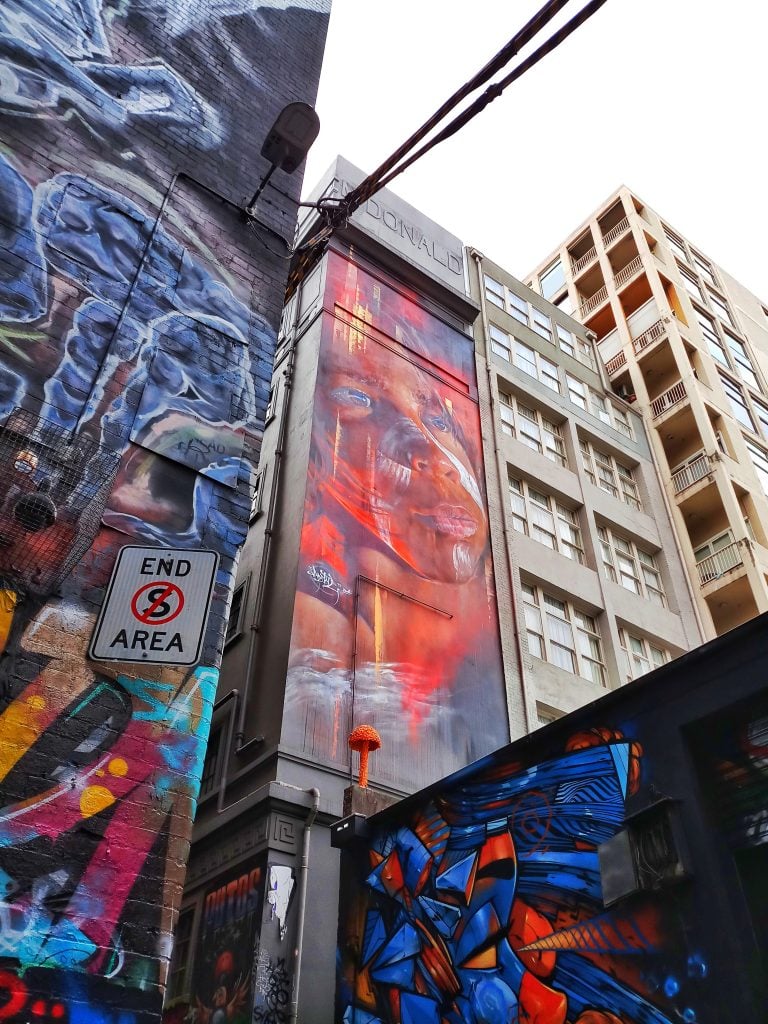 Melbourne has become a canvas for some of the world's best street art. The city has embraced its colourful murals and graffiti so much that it's now one of the biggest tourist attractions. A lot of these dizzying designs can be found in the laneways, most notably Hosier Lane which has been popping up all over Instagram.
To help navigate around the best street art spots download this handy map and see how many you can tick off.
7. Hunt for a bargain at the markets
Who doesn't love a good peruse? Melbourne has the largest open-air market in the Southern Hemisphere. The Queen Victoria Market is full to the brim with souvenirs, fresh local produce, handmade goods, and antique treasures. We particularly enjoyed the deli section where you can build up an appetite tasting free samples. There are night market events as well throughout the week, with live music, dining and shopping.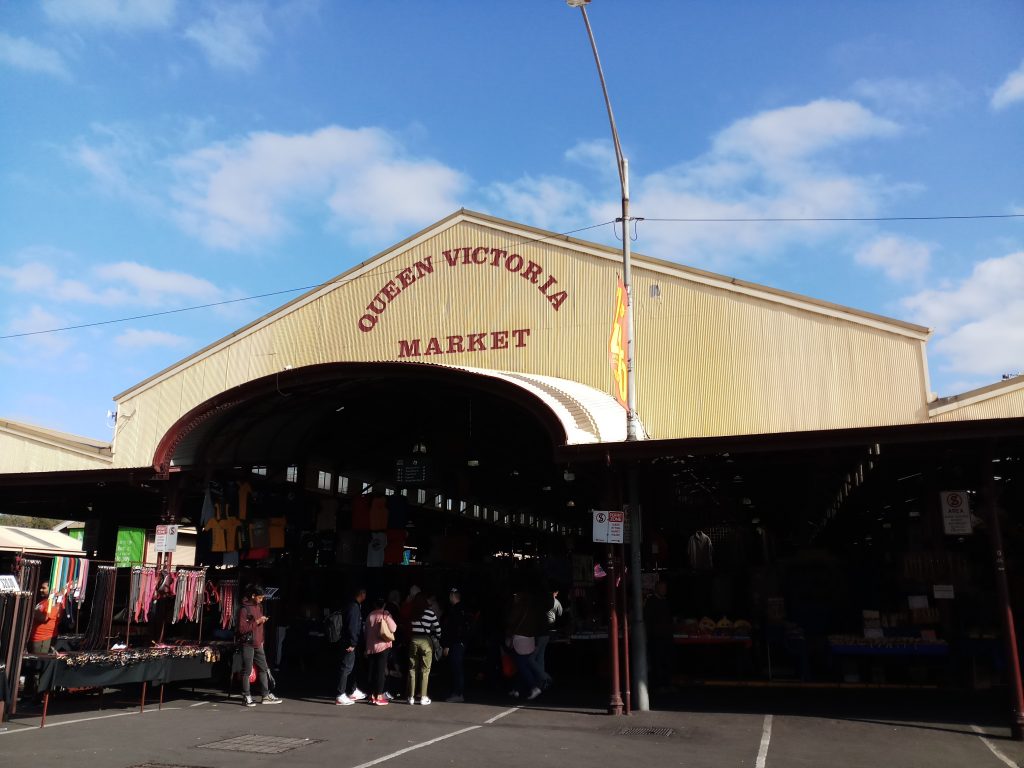 Other less touristy markets include the Parisian-esque Camberwell Market, and the quintessential South Melbourne Market, which has been running since 1867! You'll find everything your heart desires from niche to novelty.
8. Enjoy a drink overlooking the city
Because you're on a budget, forking out on the Sky Deck at the Eureka Tower probably isn't the best idea. You can still get a great view of the skyline and a tasty beverage at a number of rooftop bars in and around the city. If you want to be in the centre, try the aptly named Rooftop Bar in Swanston Street. They also have an outdoor cinema in the summer.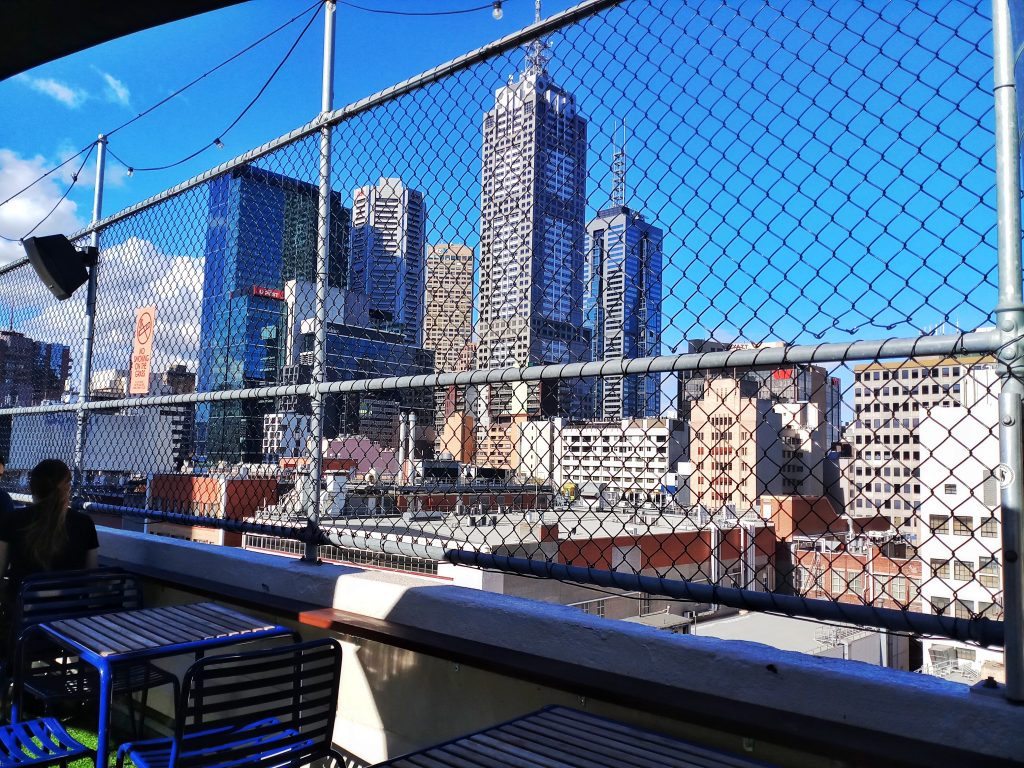 Our favourite spot though was Naked for Satan in Fitzroy. This trendy bar and restaurant has a brilliant atmosphere and delicious tapas-inspired food and drinks menu. It also has one of, if not the best view of the Melbourne skyline day and night.
9. Seek out the cheap eats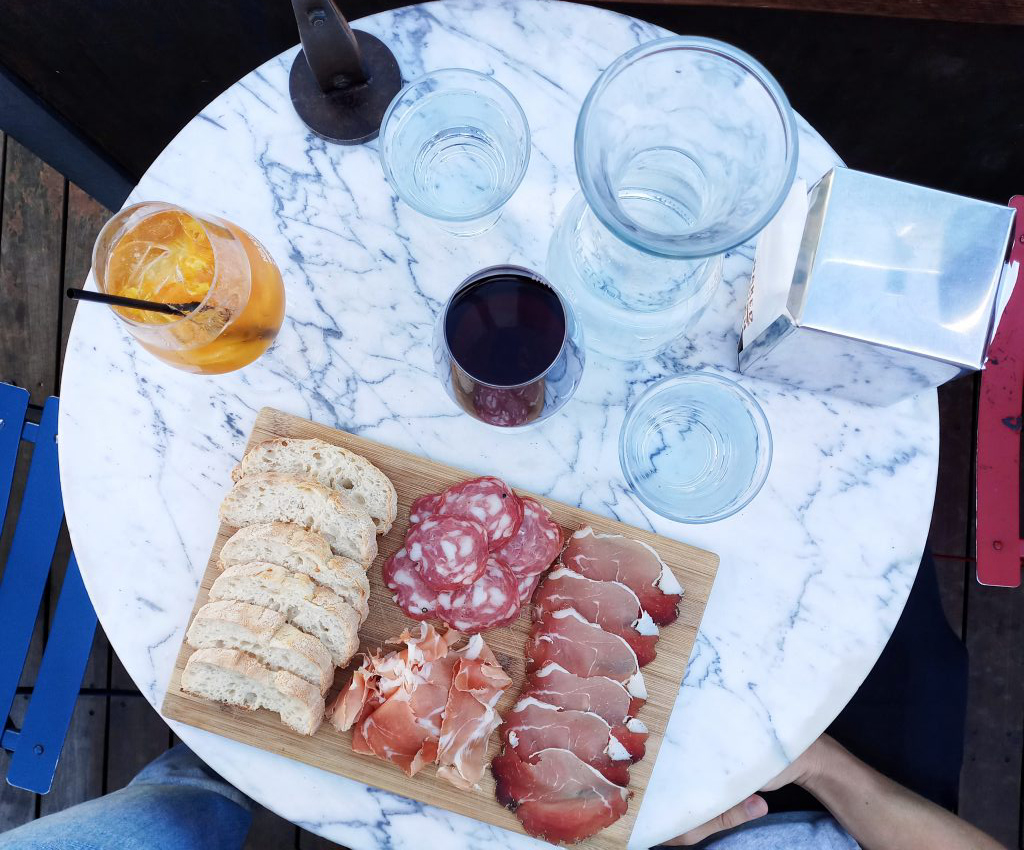 Melburnians are OBSESSED with food and coffee and are proud to have a city that's at the forefront of Australia's culinary scene. In fact, Melbourne is a great place to take a cooking class and learn how to make some typical Australian dishes.
However, if your budget doesn't allow you to take a cooking class, there are still plenty of awesome places in Melbourne to get cheap eats!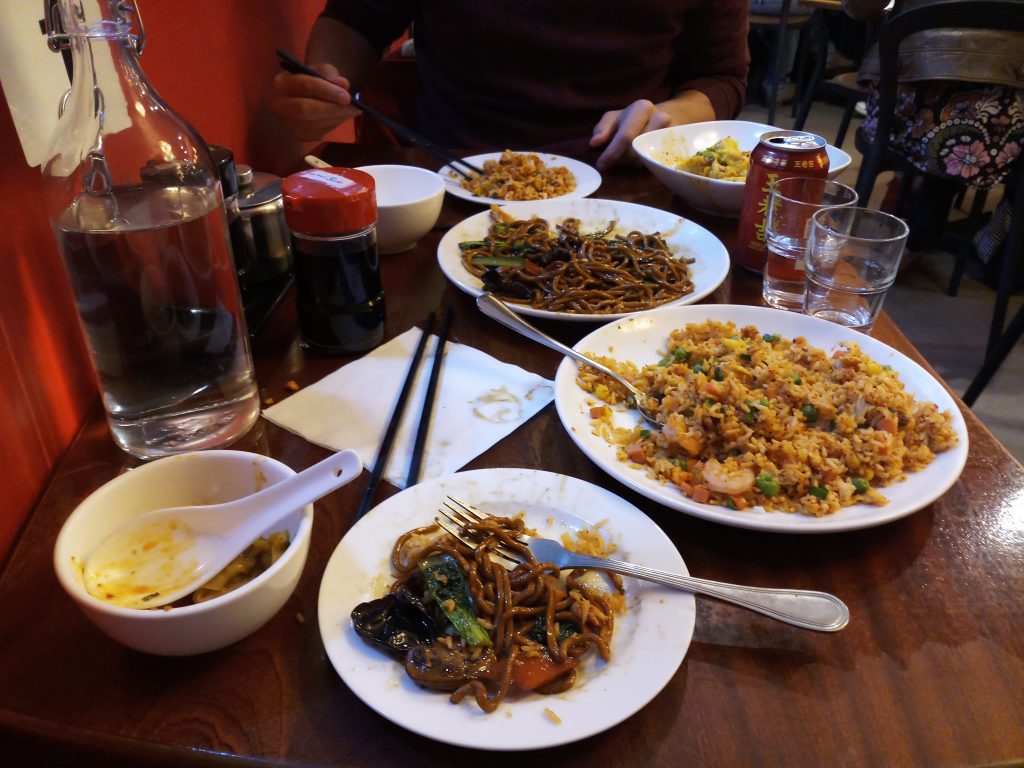 You won't struggle to find great deals during the week and there seemed to be a happy hour around every corner. Here are some good budget friendly options:
10. DIY day trip to the Yarra Valley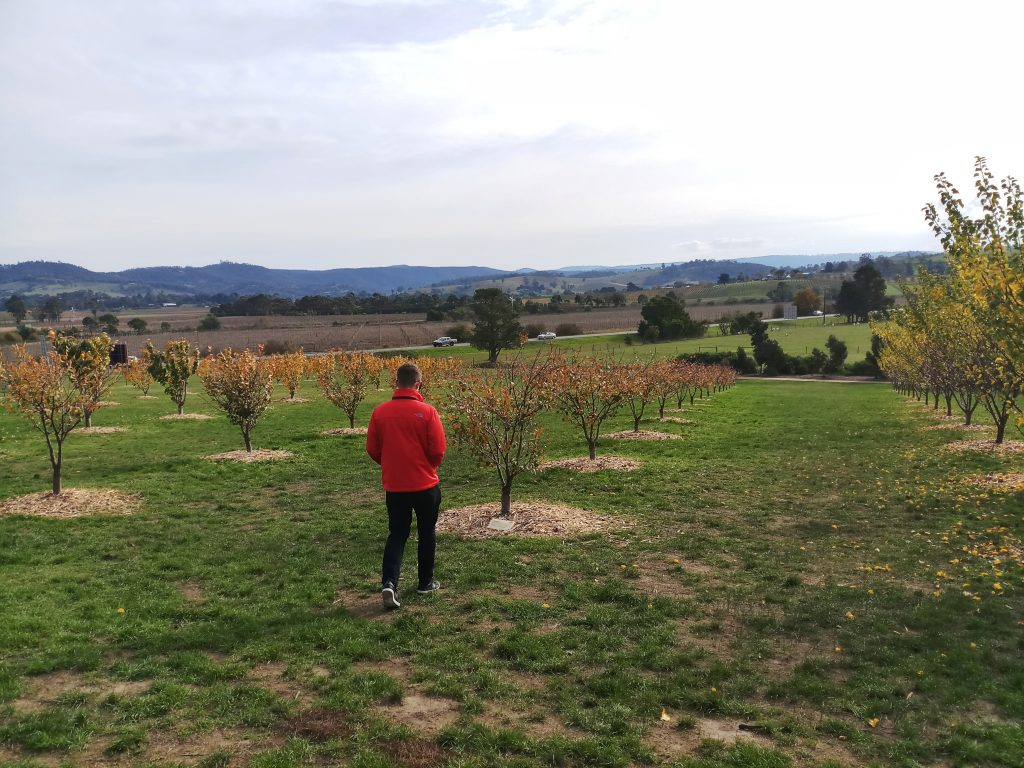 Only an hour from Melbourne, the Yarra Valley offers a beautiful escape for city dwellers and tourists in need of some fresh air. This picturesque wine region has become a must-stop for thirsty travellers, but a tour can often be expensive.
We decided to rent a car for $80 AUD (insurance included), and DIY the trip. We packed a picnic and set off for the Yarra Valley Chocolaterie Ice Creamery first. It's free entry and free tasting, but I recommend splashing out on one of their mouth-watering hot chocolates!
Most wine tastings are free, or only between $5-$10 per person, which you'll get off a bottle if you decide to buy. Your designated driver might appreciate one as they're sitting out!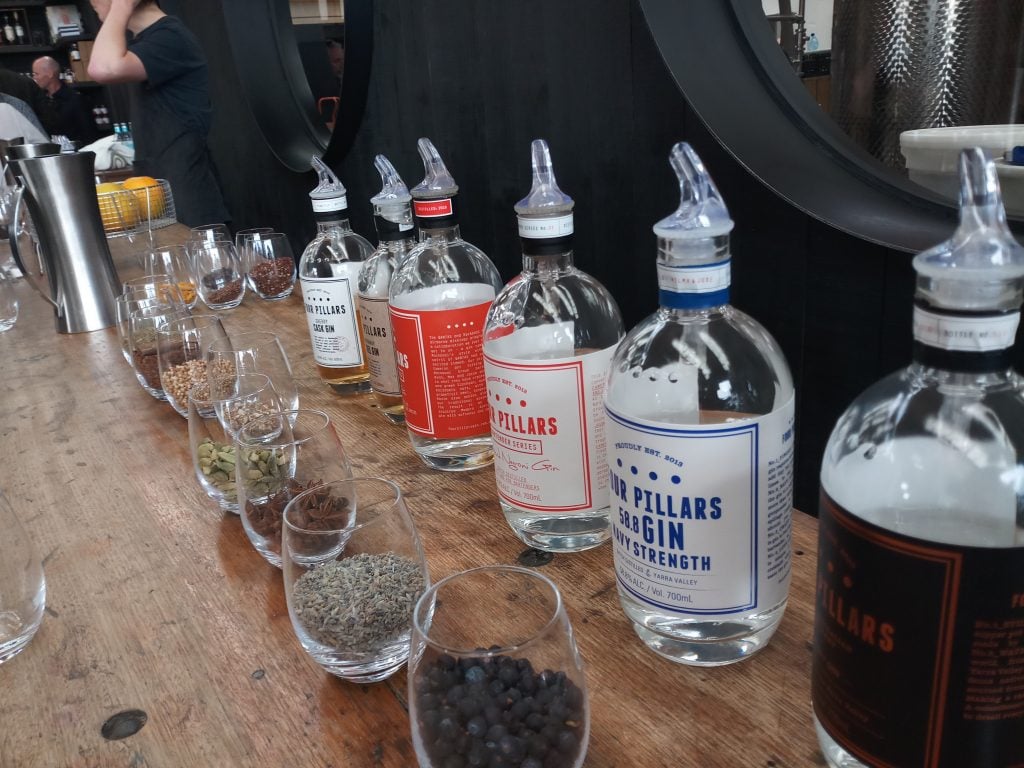 We found a great map to follow too called The Alternative Taste Trail-Melba Highway. If you're not a huge wine fan, try one of the breweries or a gin distilleries like Four Pillars.
11. Kick back and relax at St Kilda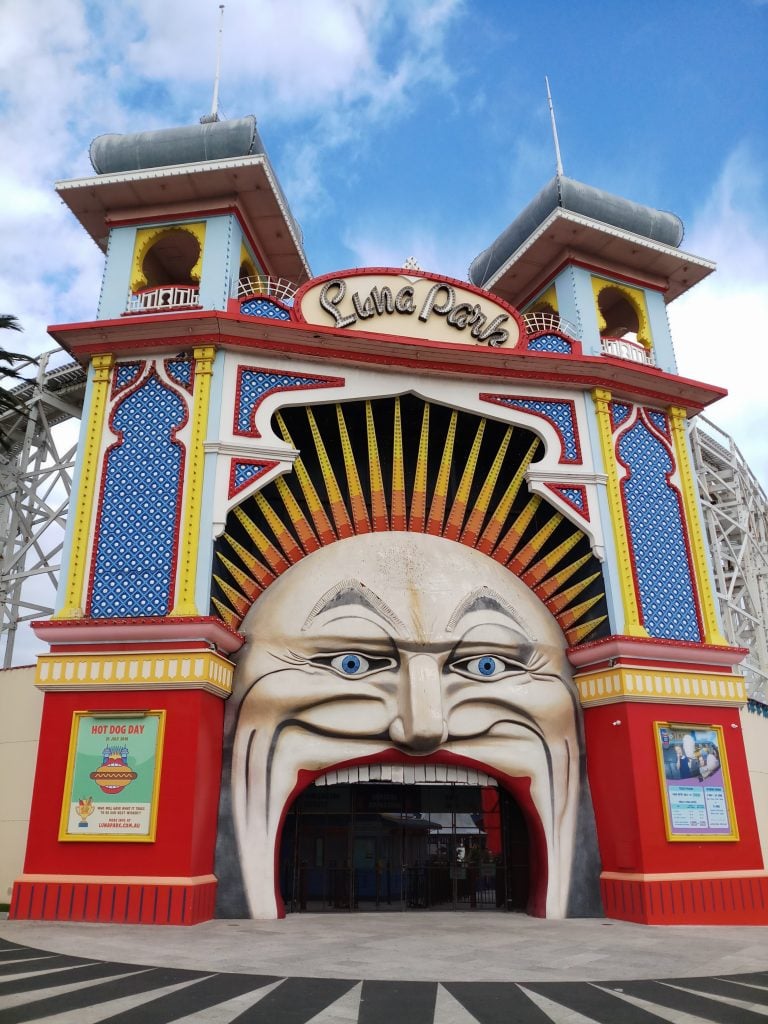 St Kilda is a short 20 minute tram ride from the CBD. Stroll along the picturesque seaside promenade, or step back in time at the old-fashioned fun fair at Luna Park.
The calm and serene water is great for swimming in during the summer months, and on Sundays a craft market sets up along the Esplanade. Visiting St Kilda and Luna Park are some of the many things do in Melbourne with kids.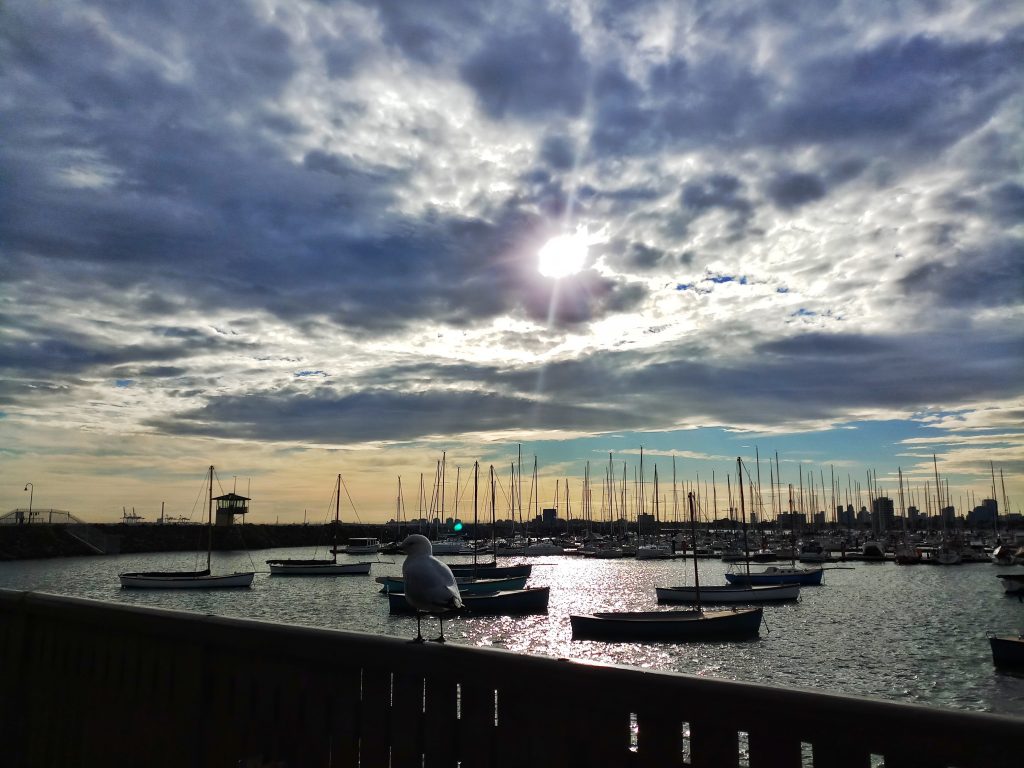 Wander down St Kilda pier and you'll come across a quaint cafe overlooking the harbour and Melbourne CBD. If you're there at sunset you might be lucky enough to see the fairy penguins return to land after a day at sea.
12. Brunch at Brighton beach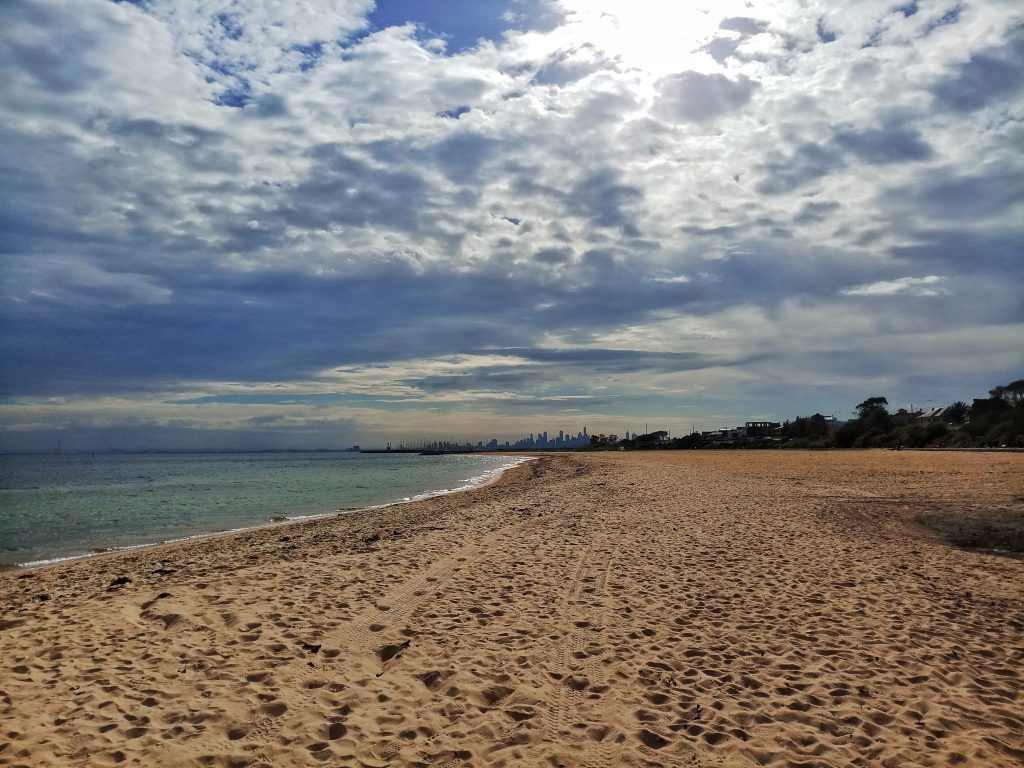 Further along the coast is the beautiful Brighton beach, another great spot to soak up some sun on a hot day. It's situated in the upmarket suburb of Port Philip Bay, so plenty of impressive homes to admire on your walk from the train station.
The grassy foreshore provides the perfect brunch spot with a wonderful panoramic view of the Melbourne skyline.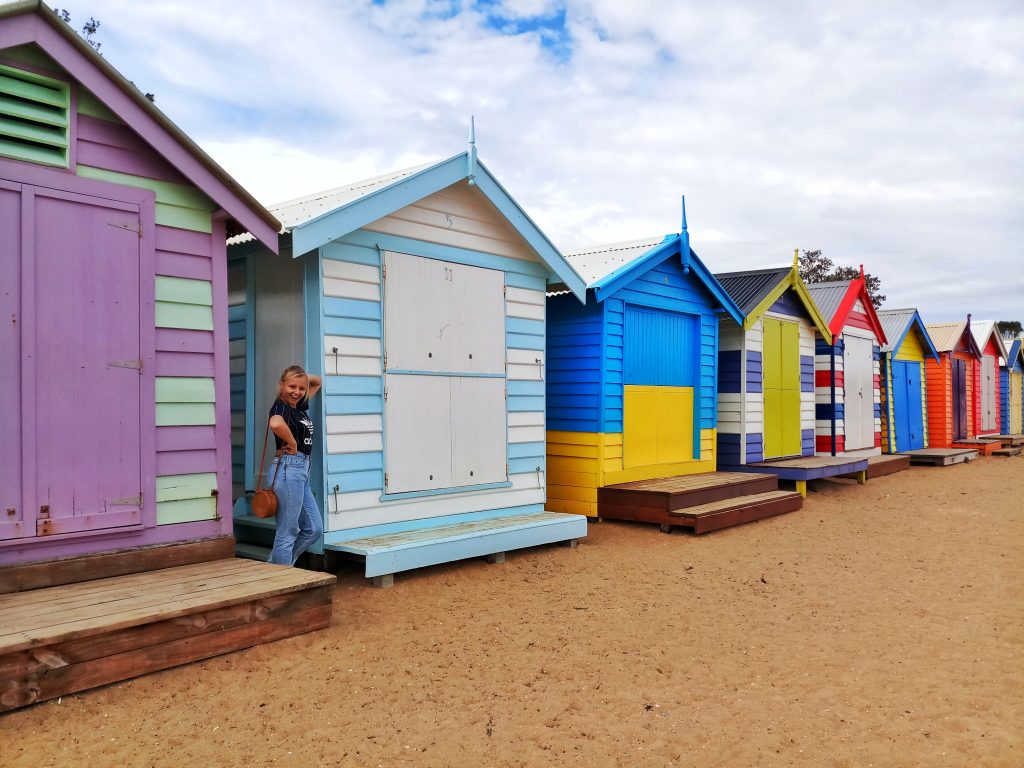 This stretch of sand is probably most famous for the Brighton Bathing Boxes though. These multi-coloured huts built over a hundred years ago are a real tourist attraction. They're individually painted and owned by families in the Bayside area and are free to get a great photo. We decided to park up and eat a picnic, watching people strike their best pose.
13. Picnic in "Possum Park"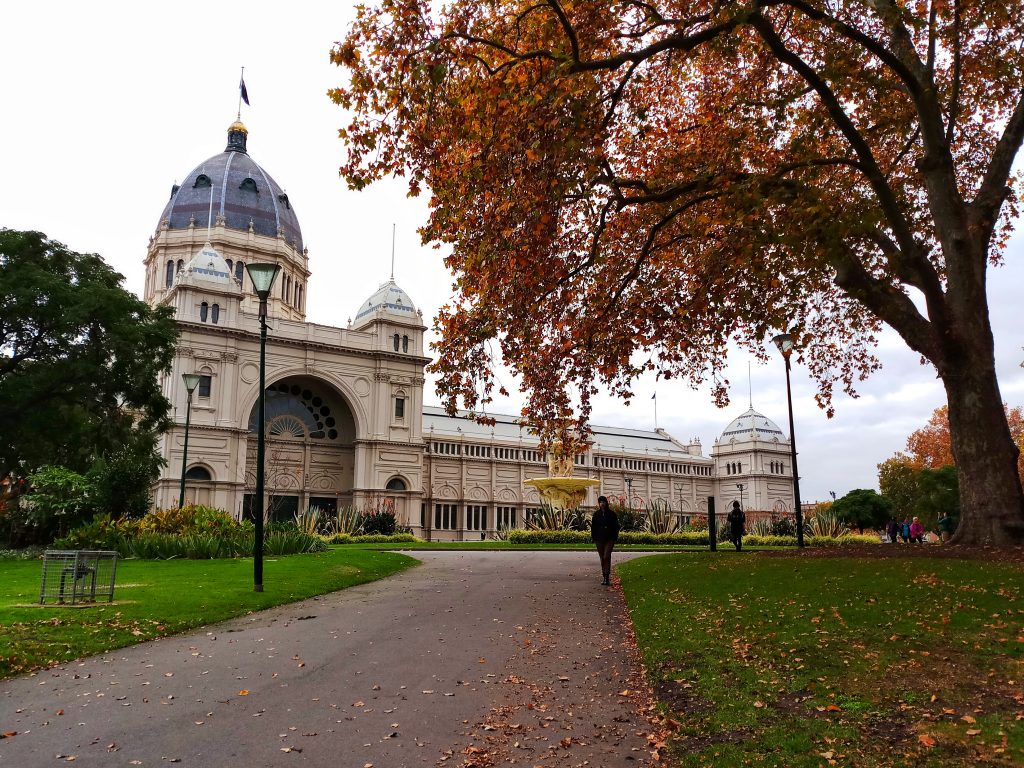 Carlton Gardens was one of our favourite places in the whole of Melbourne. Why? Because of the possums! These little fellas call this place home and can be spotted nestled in the trees during the day and running around at night. The Royal Exhibition Building and the surrounding gardens were designed for the Melbourne International Exhibition of 1880, and are now World Heritage listed.
Another great park for picnics is the Royal Botanical Gardens, which are the pride of many a Melburnian. The grounds have a diverse and colourful range of native flora and wildlife.
---
Where to stay in Melbourne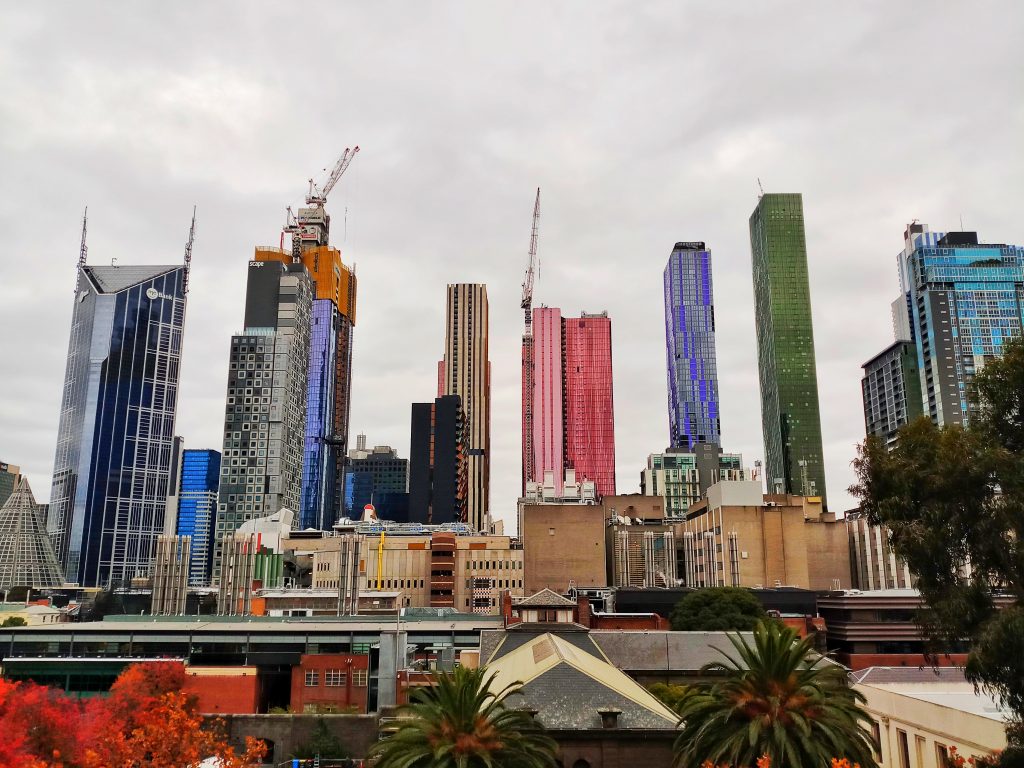 Good and cheap accommodation in Melbourne was unsurprisingly limited. However, after a few hours trailing through Hostelworld, Booking.com, and Agoda I think we hit the jackpot.
The Space Hotel is our top choice for backpackers and budget travelers because it's an all-rounder. It has comfortable rooms and dorms, it's located in the city center a short walk from all the major attractions, and it's a fair price. Plus check out this amazing view from the roof (yep, that photo above!)…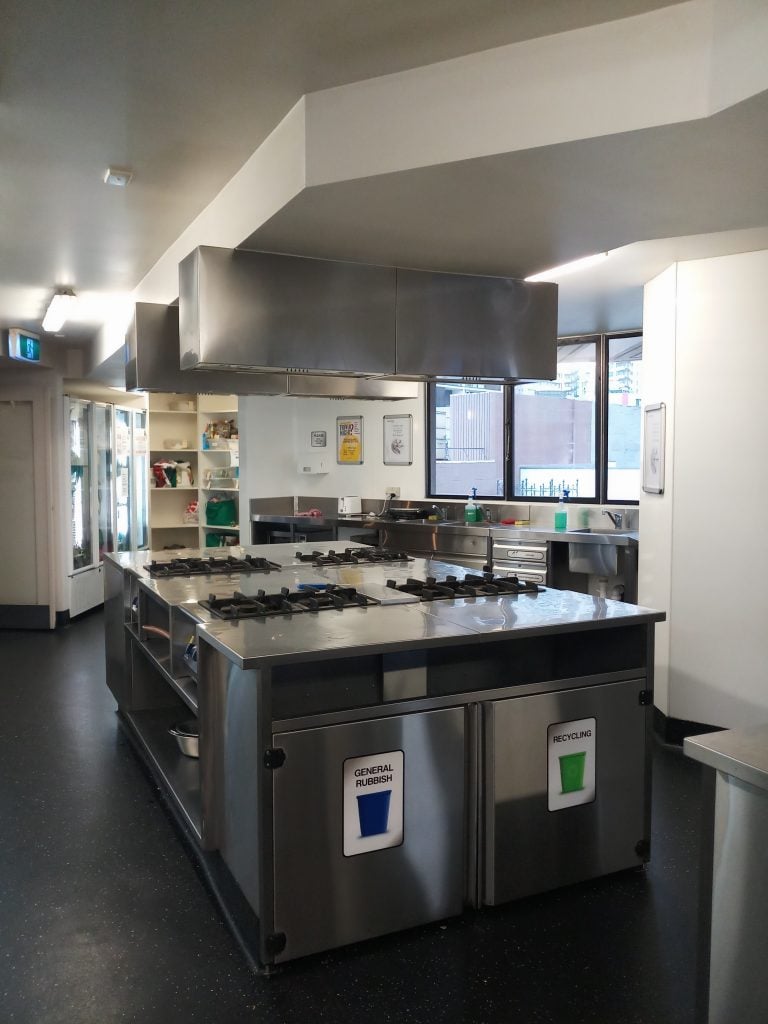 There's also a tourist desk, movie room, workout space, lounge area and a bar and restaurant. But what really sold it for us was the kitchen facilities, which could save you a fortune on eating out. If you really need to watch the pennies, the hotel sometimes offers free accommodation in exchange for housekeeping.
If it's the beach you want to be closer too, then try the Base St Kilda. It's worth noting the weather in Melbourne is very European, with hot summers and cold winters, so it might be best avoiding seaside accommodation between June and September.
---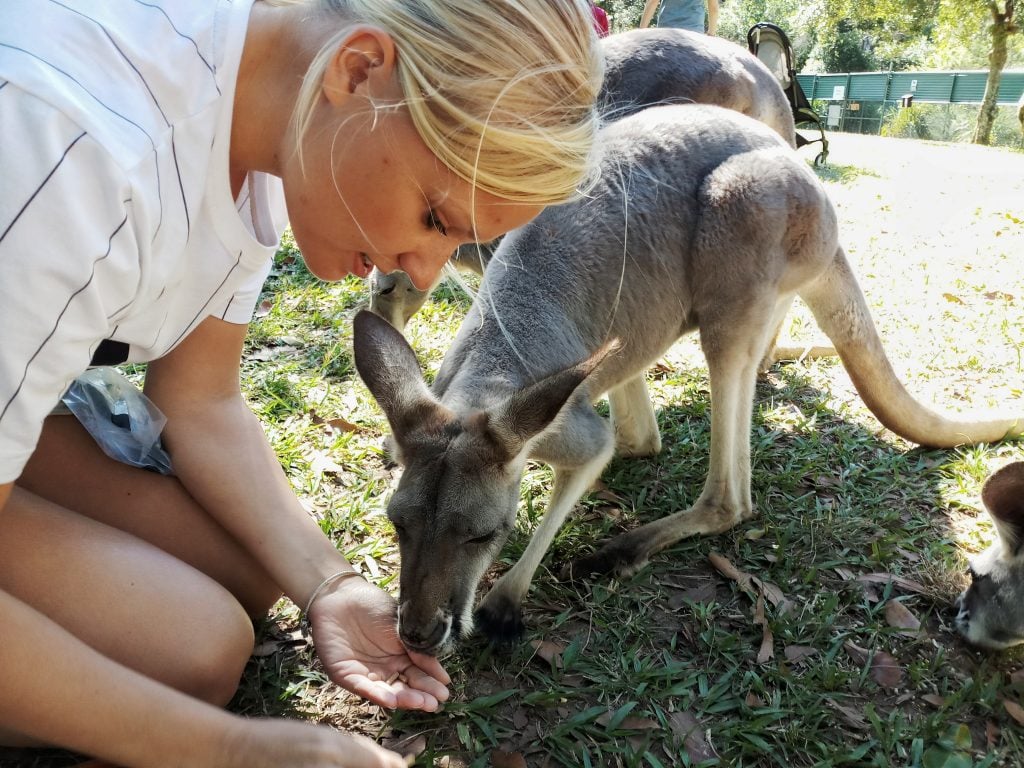 About the Author: Robyn is a journalist from the sunny South Coast of England. She's a brunch enthusiast, travel addict, and the worst surfer on the planet. She has just completed a six month trip through Asia and Australia and can't wait to get started on the next adventure!
---
You might also like…
Save this article on Pinterest for later!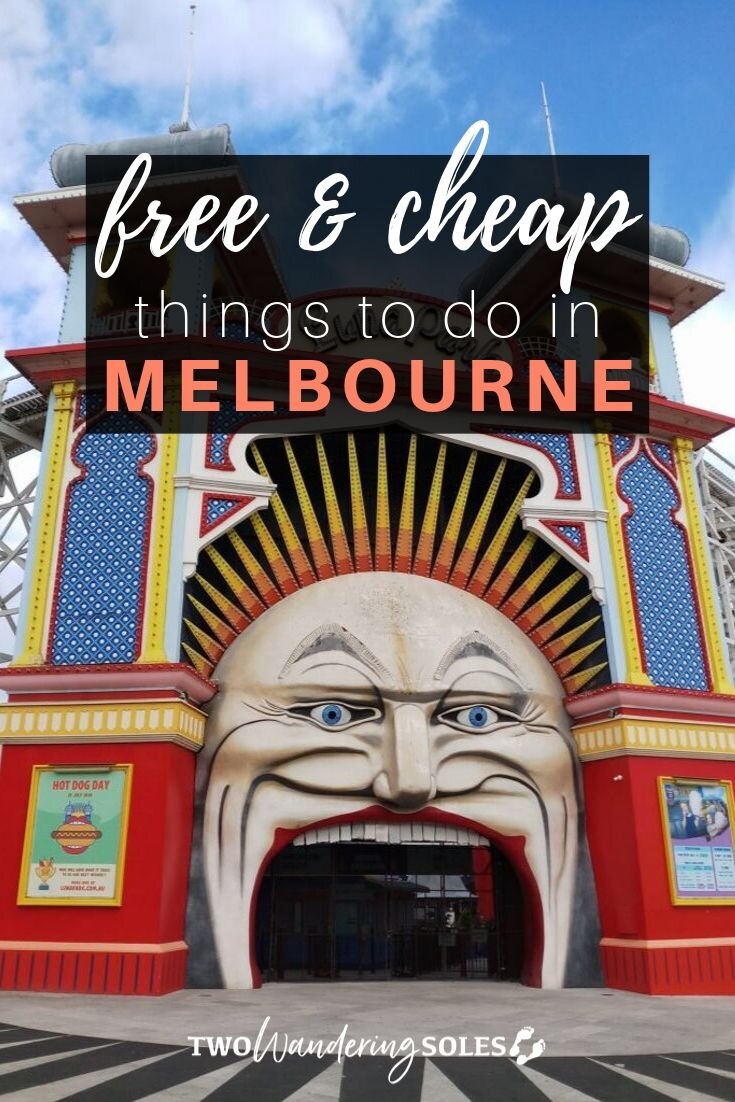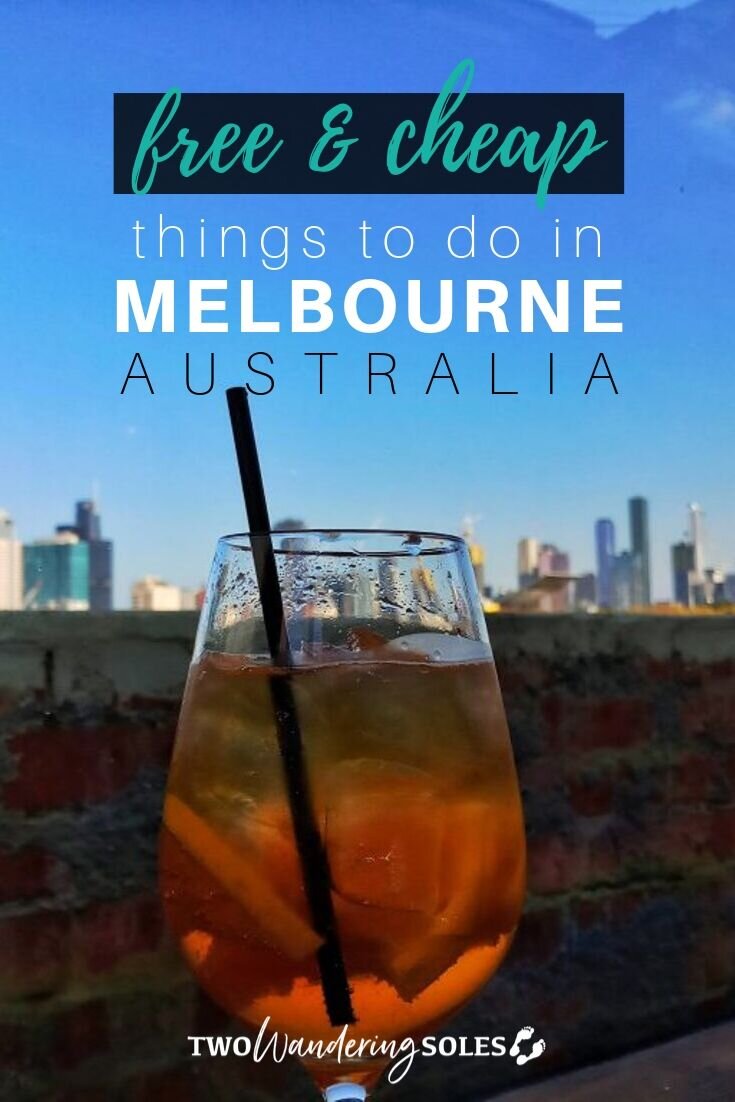 We want to hear from you!
Are you traveling to Melbourne soon? What are you most excited for? Please share you questions below and we'll do our best to get back to you.