Exploring the Amazon Jungle in Bolivia was one of the highlights of our trip to South America. We choose to stay at the Madidi Jungle Ecolodge, just outside Rurrenabaque, Bolivia, because we knew there were practicing responsible tourism. Right when we met our jungle guide, Simon, we knew the Amazon experience would be unforgettable.
Being that we are in our mid-twenties, Ben and I have a little more disposable income, if you will, than the average 18-year-old backpacker. We are past the "I will eat dirt and Saltines to save money" phase, and have learned that while traveling there are times to save and times to splurge.
Trust me, we had our share of Ramen Noodle nights while in South America. But we also had our splurges.
One of those was our four-day adventure in the Amazon Jungle, a childhood dream of mine.
Spending a little extra money on a tour company that respects the environment and treats its workers fairly is something that's important to us. So rather than choose the cheapest company around, as we did during our travels in our younger years, we started researching different jungle excursions before even stepping foot in South America.
You're certainly able to book a tour when you arrive in the jungle town of Rurrenabaque. But as some of our friends discovered, most of those companies have questionable lodging, serve minimal food, and the proceeds go to one lodge owner.
The lodge we chose to stay at, on the other hand, is run by the indigenous community and the proceeds benefit the entire tribe. And when the difference between a cheap lodge and a nice one is just $50, it was an easy choice.
We could not have been more pleased with our decision to stay at the Madidi Jungle Ecolodge.
Related Article: Read more about our favorite eco-friendly products for travelers.
---
Welcome to the Jungle
Our journey into the jungle began with a flight.
Not just any flight.
The Amazonas plane we boarded in La Paz fit just nineteen people, barely. I am five feet four inches, and I had to duck down as I squeezed through the tiny isle to find my seat.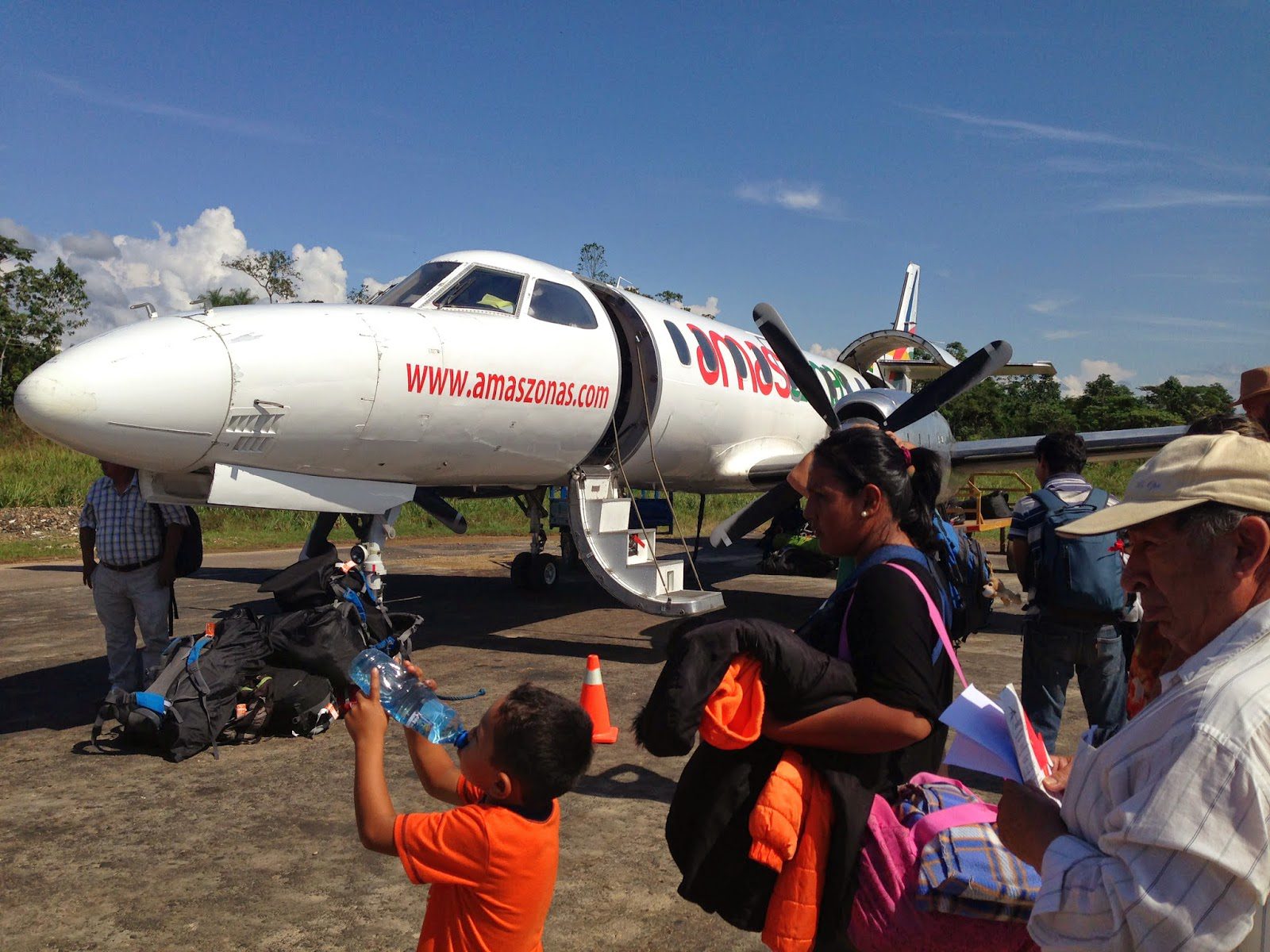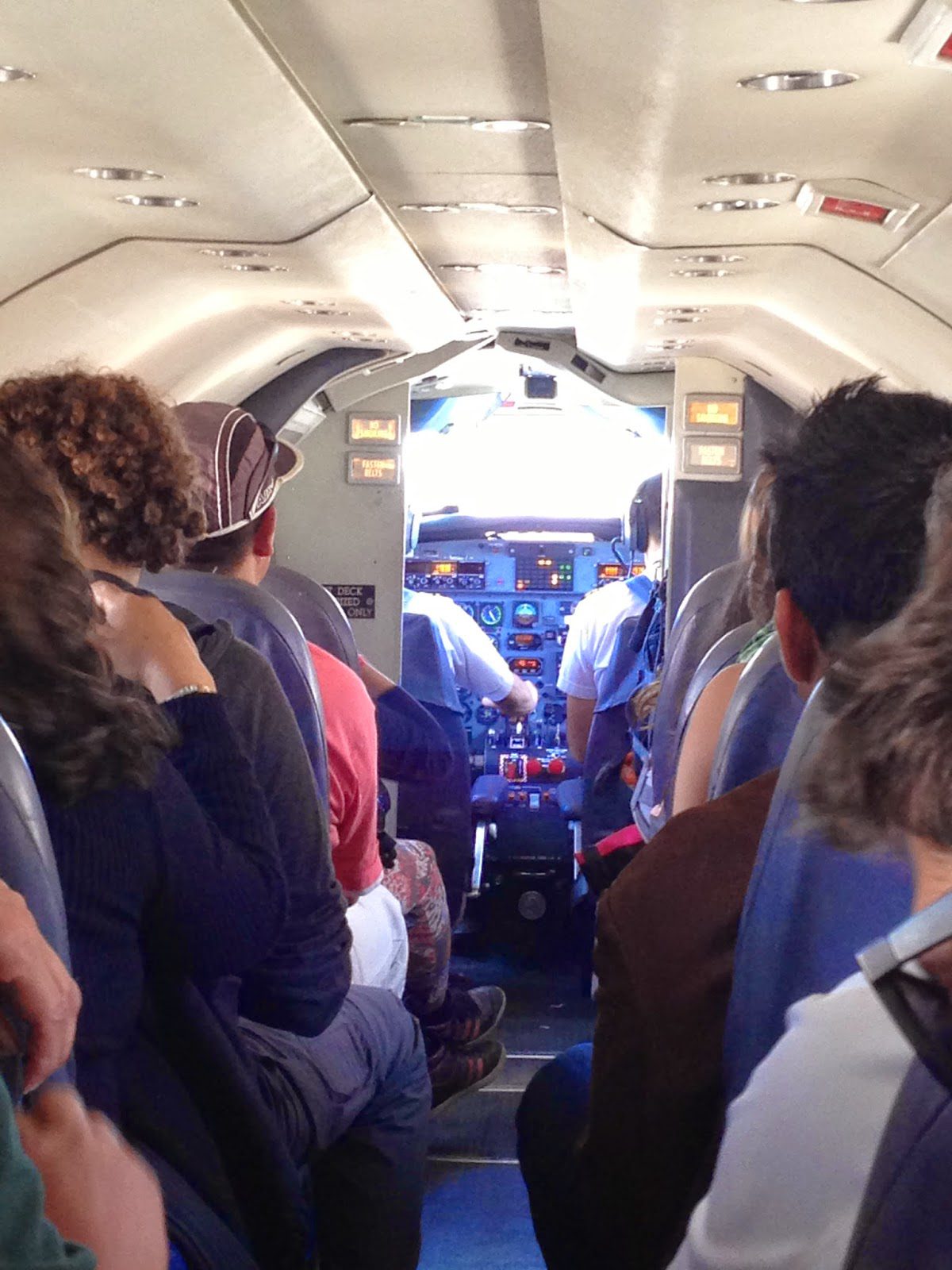 Poor six-foot-tall Ben.
Another interesting feature about this plane was that there was no door partitioning off the cockpit from the rest of the cabin. We were able to hear every buzz and beep that came from the apparatuses the pilots were controlling.
And there were a lot of unsettling beeps coming from the cockpit.
After our plane landed successfully on a little runway (thank goodness), we were brought to the airport by shuttle. I use the word "airport" very loosely. It was more of a large, open house with a few chairs and a small booth at which you could claim your luggage.
The next morning we hopped aboard a riverboat for a three and a half hour journey deeper into the jungle. The only other people on board, aside from the driver, was a lovely British couple. We spent nearly the whole ride chatting with them and taking in the incredible scenery.
It was a good thing we got along with the other couple because, as we soon found out, we would be spending the majority of our time in the jungle together.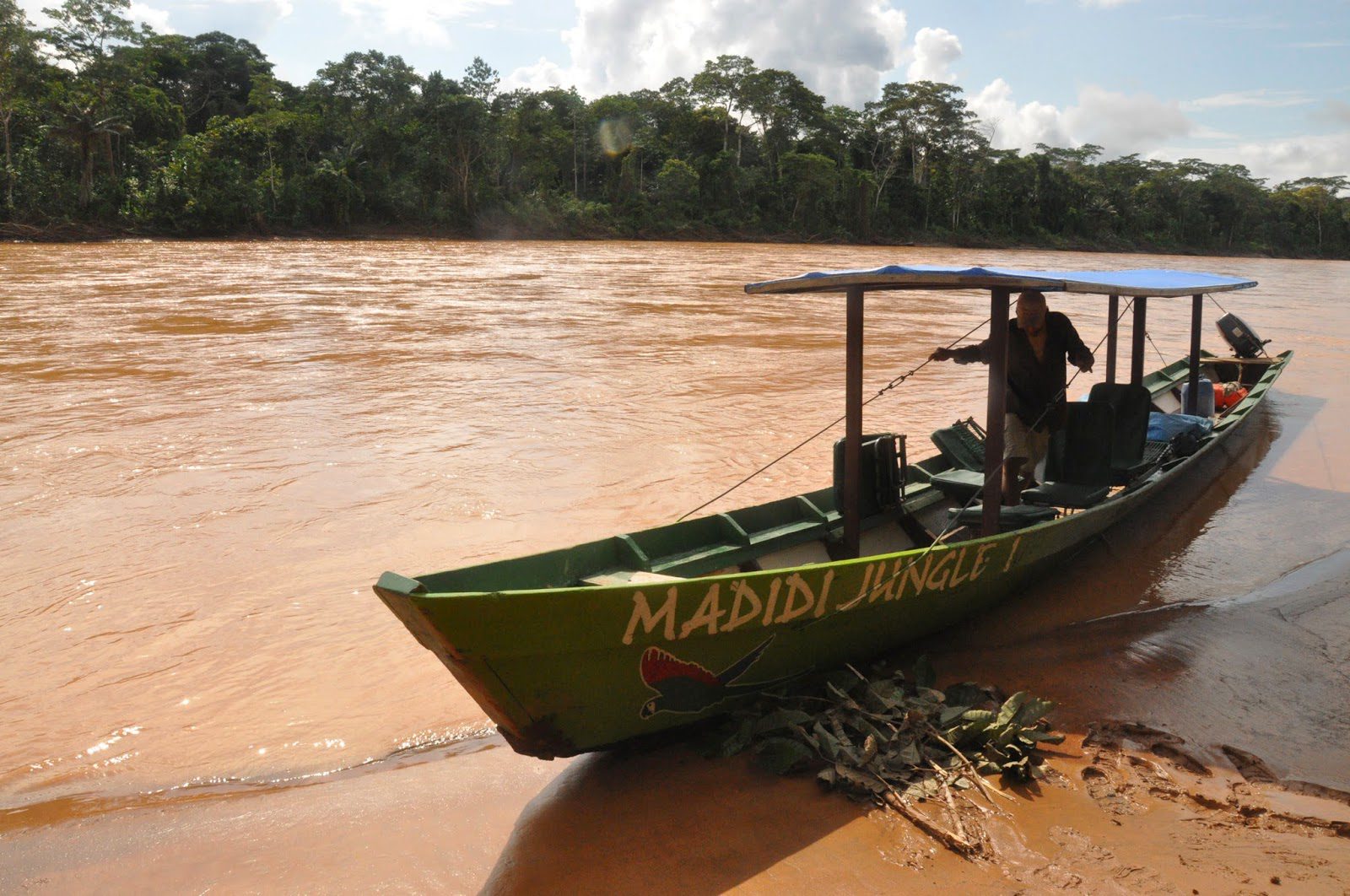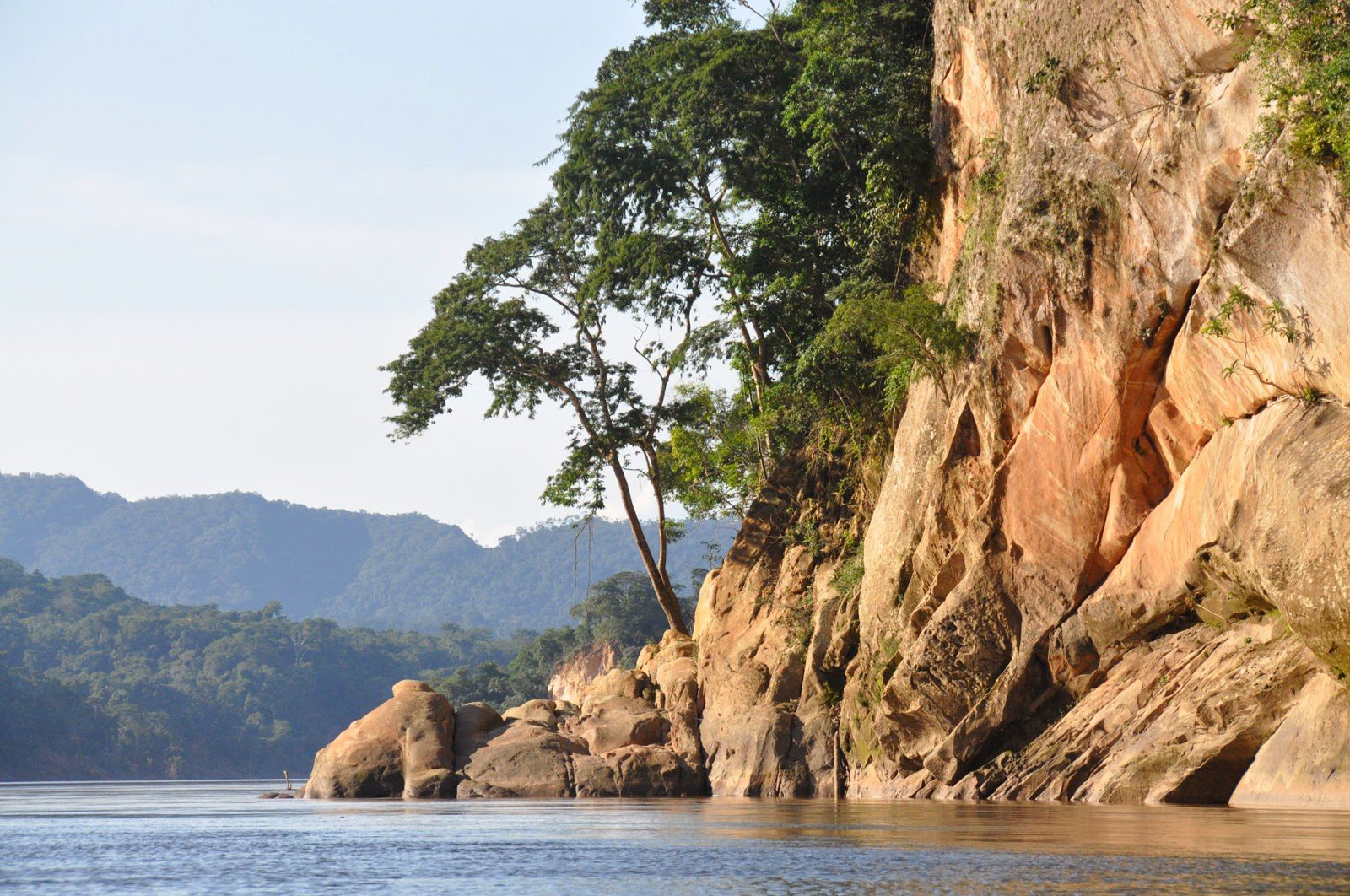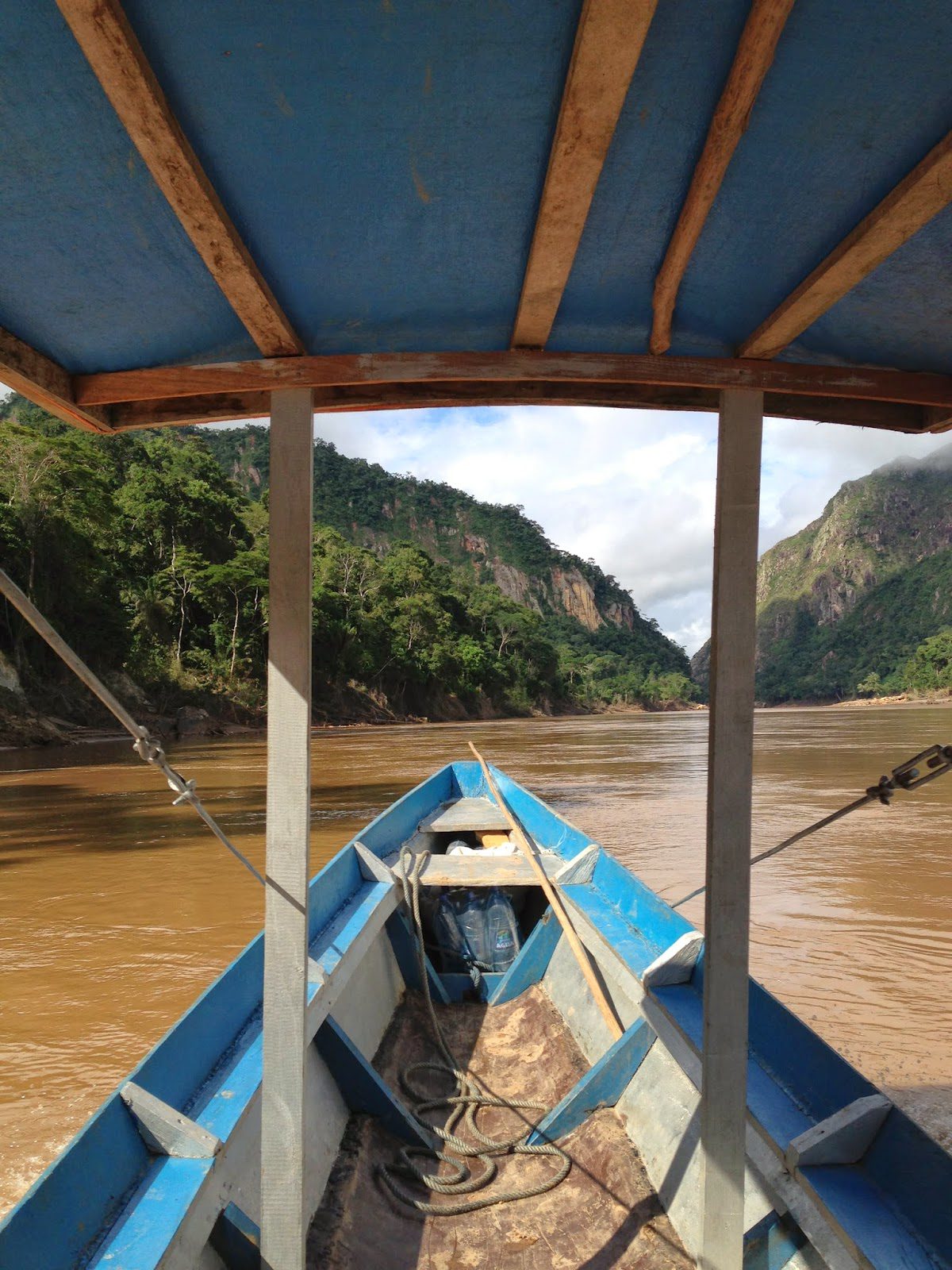 Madidi Jungle Ecolodge
We arrived at the lodge around lunchtime, and were served a delicious, three-course meal. After stuffing ourselves with homemade jungle fare, we had time to relax in hammocks before the first of many jungle hikes.
We were introduced to our guide, Simon, a spunky little man who stood just over 5 feet tall and had an infectious, toothless grin. He grew up in the jungle and knew its every crack and crevice.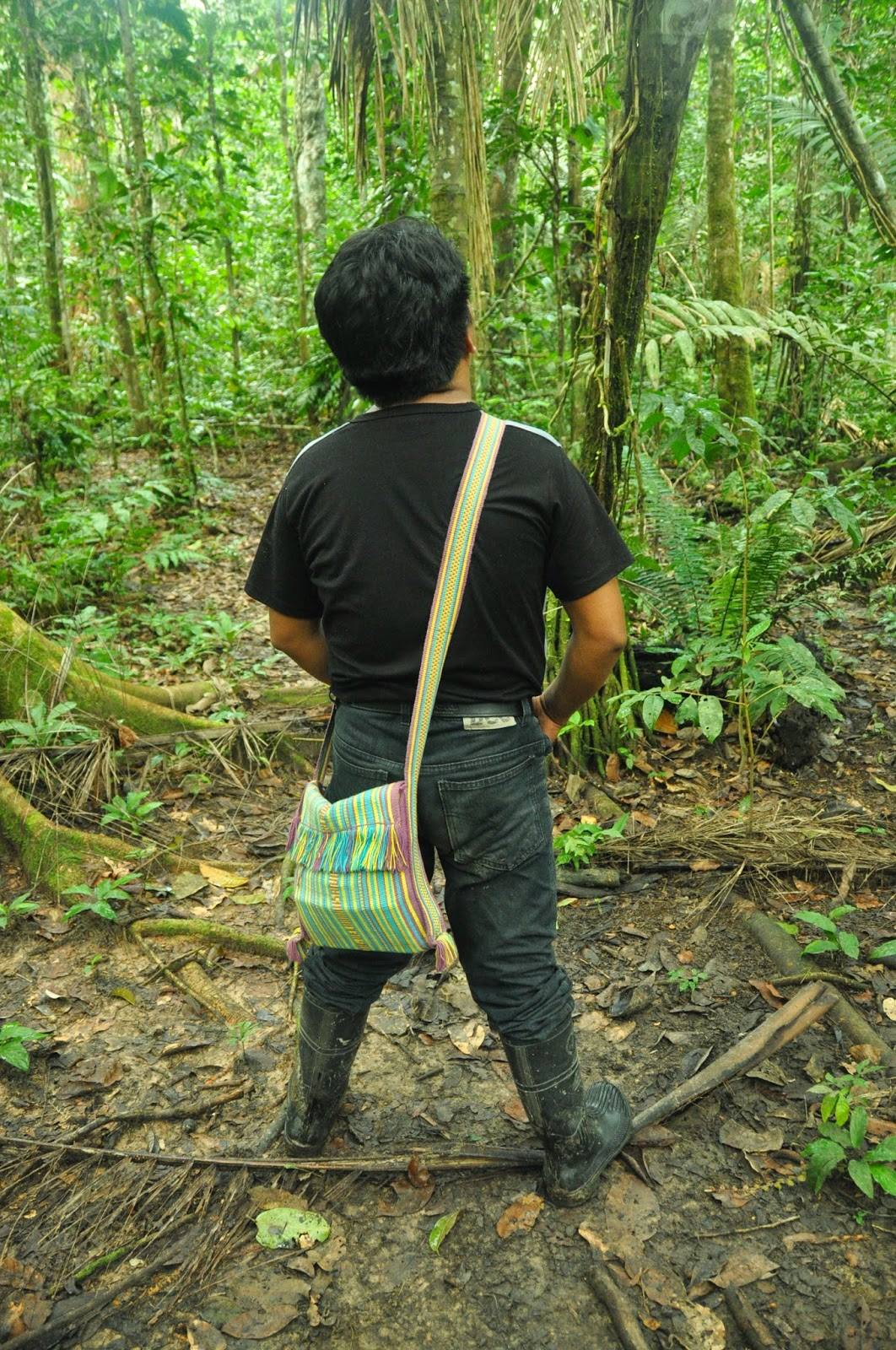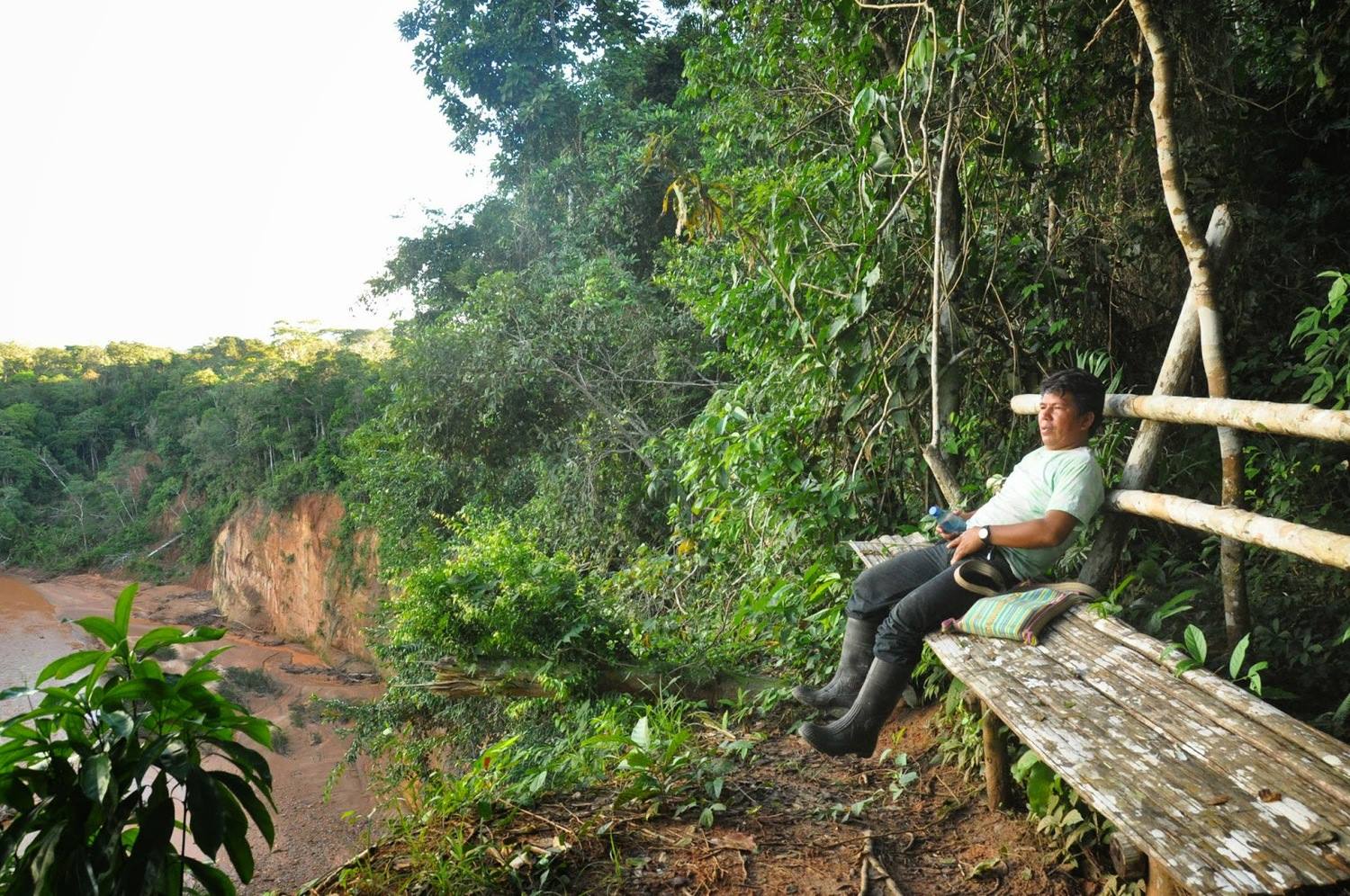 Simon also had a special talent for making animal calls indistinguishable from the real thing. I don't know how he did it, but when he sensed capuchin monkeys were close, he would make their specific call and out of the treetops they would emerge.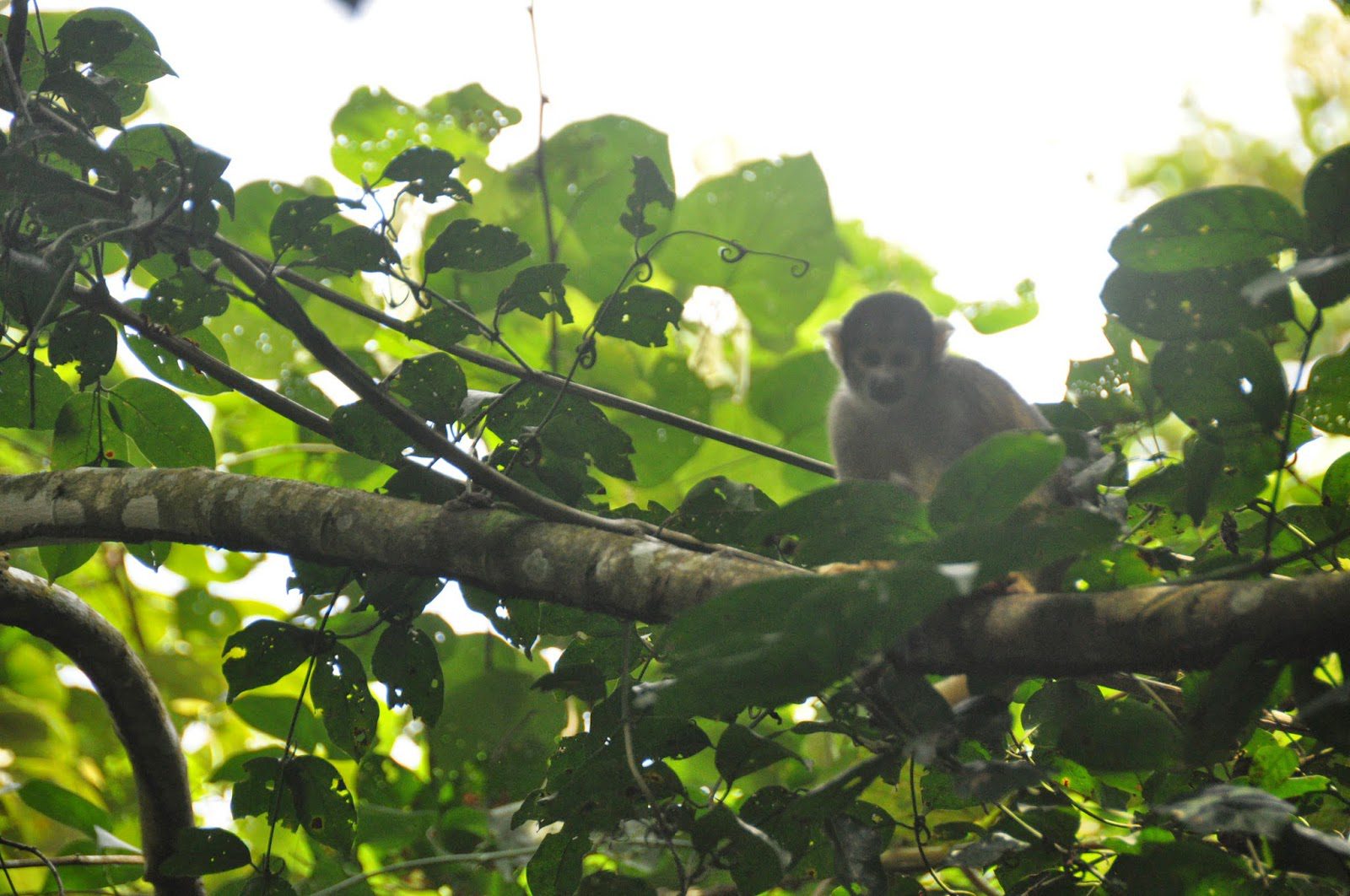 I swear Simon was able to spot the un-spot-able. Once as we were walking along the jungle path, he stopped abruptly and pointed to a brown leaf on the ground. Seeing we were confused, he used a stick to lift the edge of the leaf back, revealing a tiny brown, camouflaged frog. He must have seen just its foot as he was walking along the trail.
Seriously, that man had eyes like a hawk.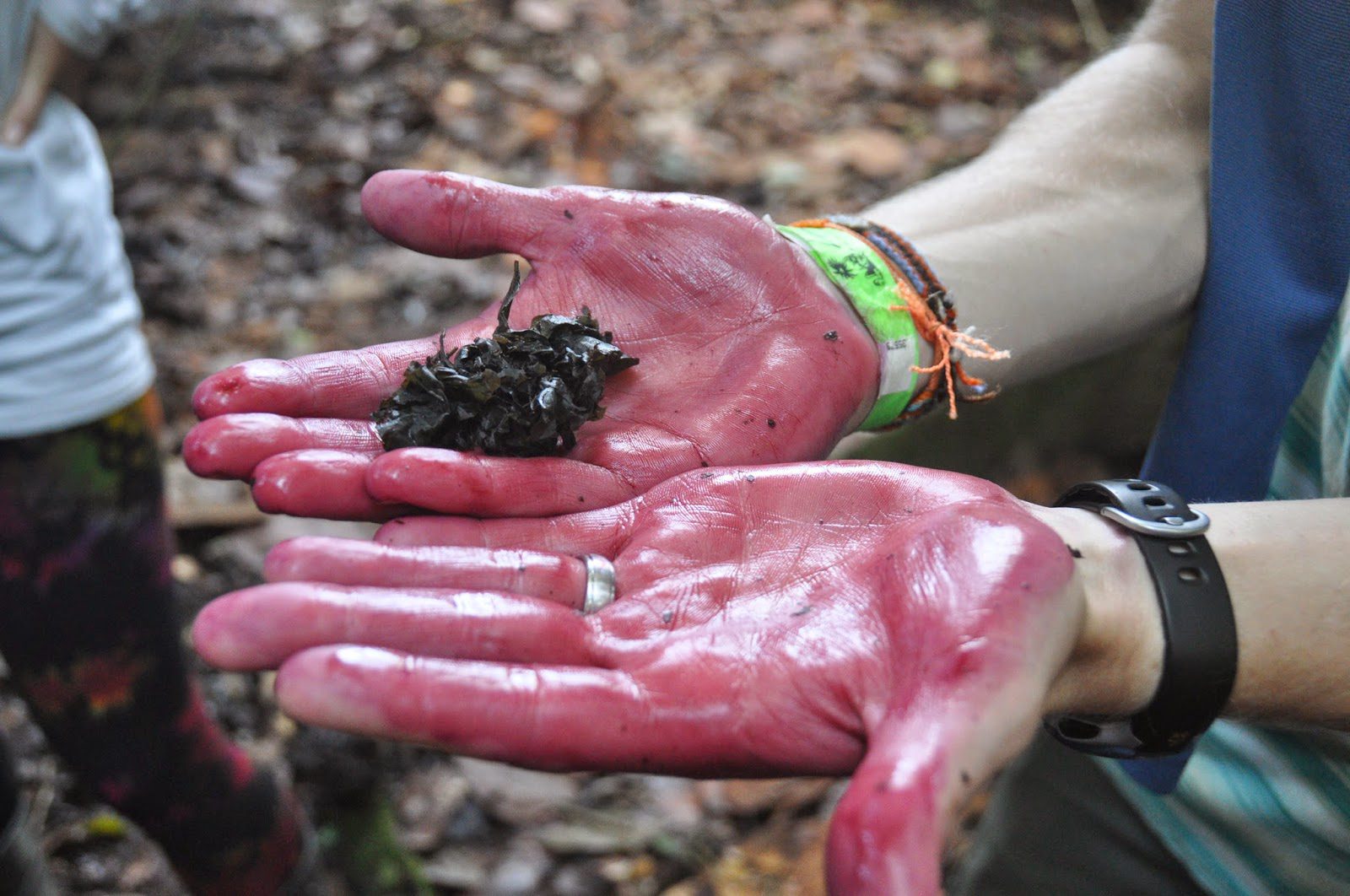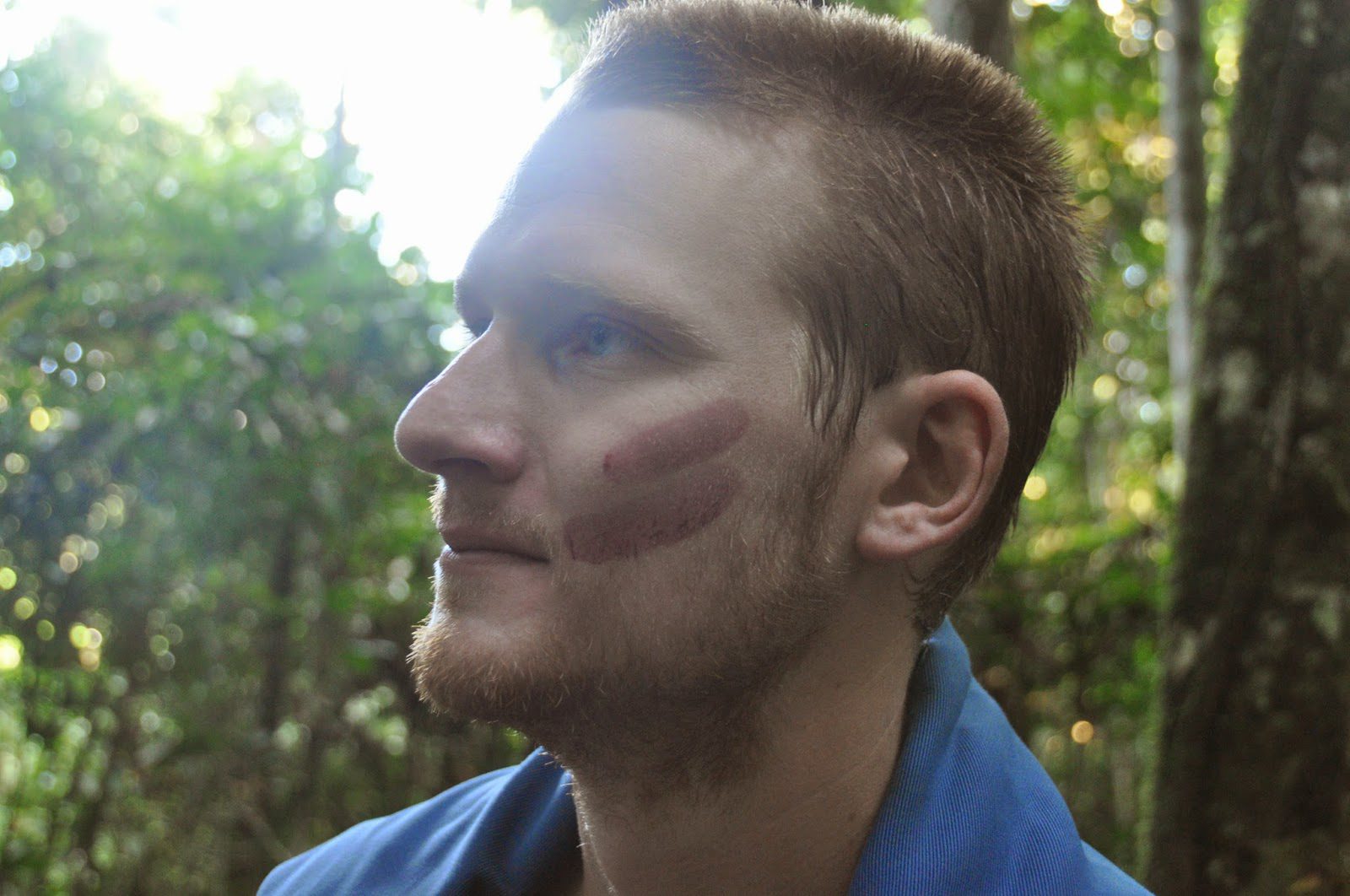 Another one of my favorite "Simon Moments" was when he informed us that a herd of wild pigs was near. When I asked how he knew they were close, he said that he could smell them. Then he added, "I don't like those pigs. Except when they are on my dinner plate."
A spurt of laughter ensued, and then he grew quiet and raised his hands, cupping them around his mouth. Simon then made a sound that I can't even begin to describe – a sort of whooping and loud barking. A second passed, and then off in the distance we heard a cacophony of stomping hoofs and snorting as the herd scuttled away.
We turned to Simon, who was laughing uncontrollably. "I don't like them, and they don't like the jaguar," he said, explaining the strange sound he made just moments before.
Fishing Day
During our third day in the jungle, we took a boat ride even deeper into the jungle to a remote little lake where we would be fishing… for nothing other than the infamous Amazonian piranha.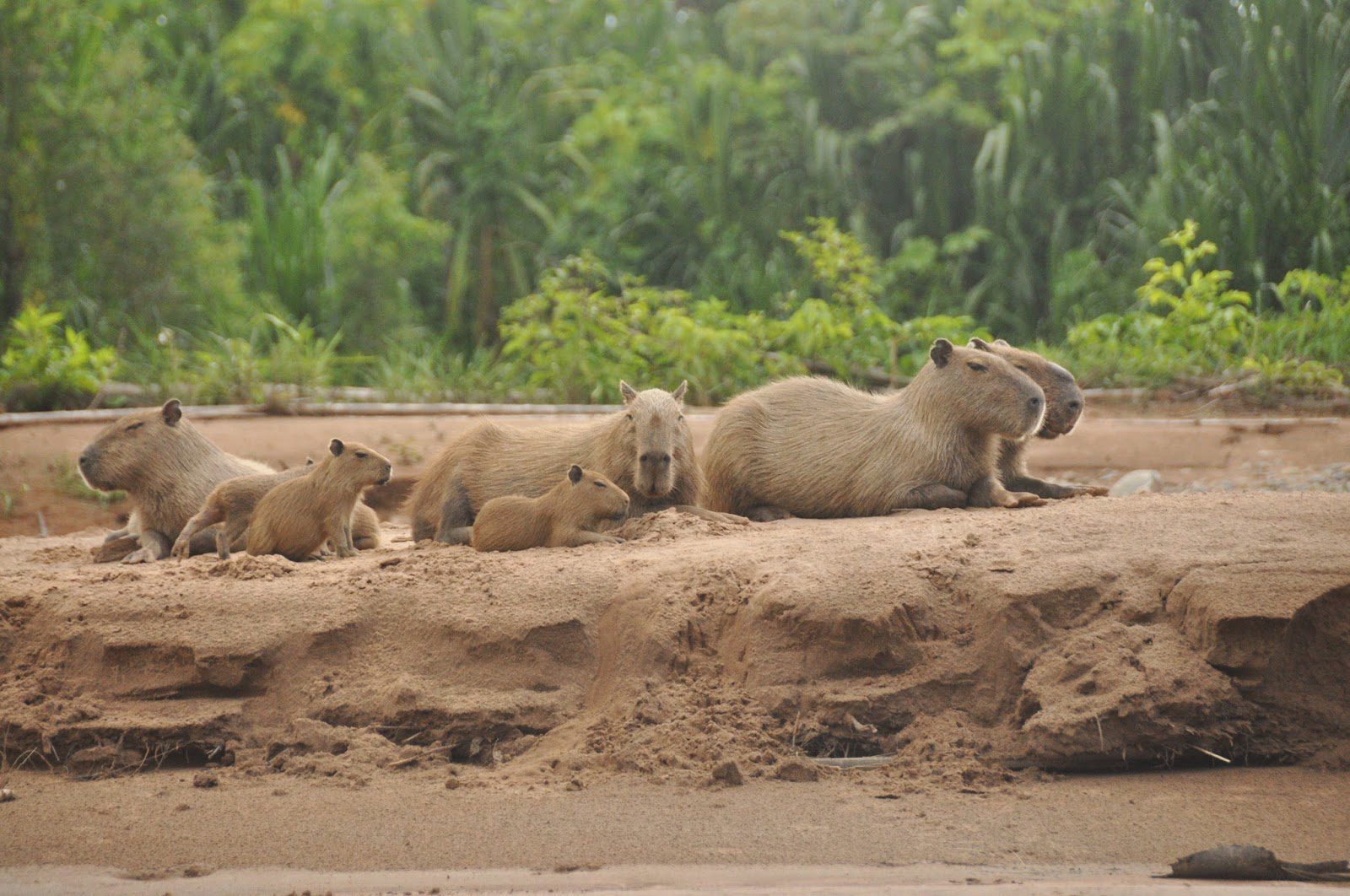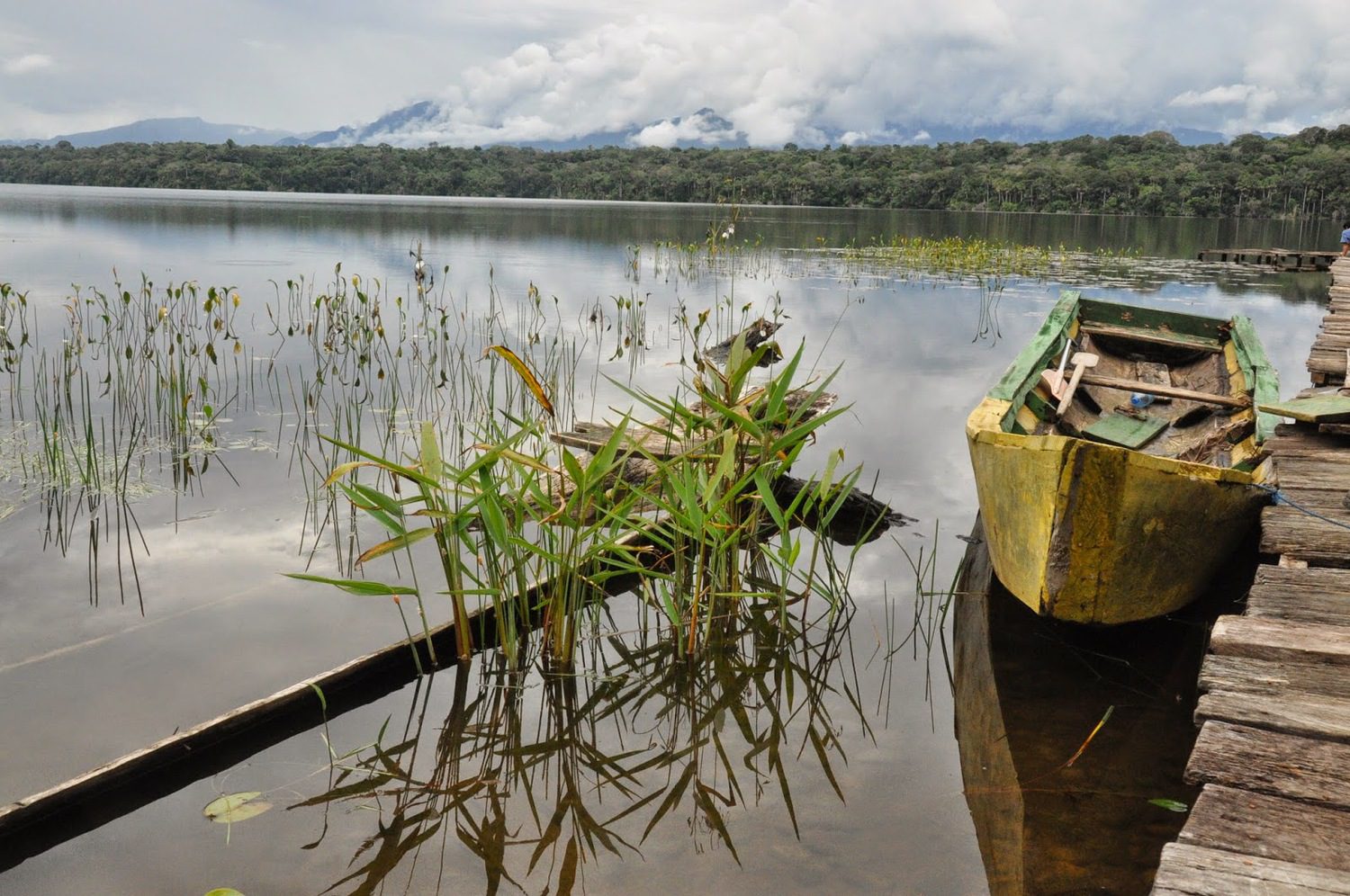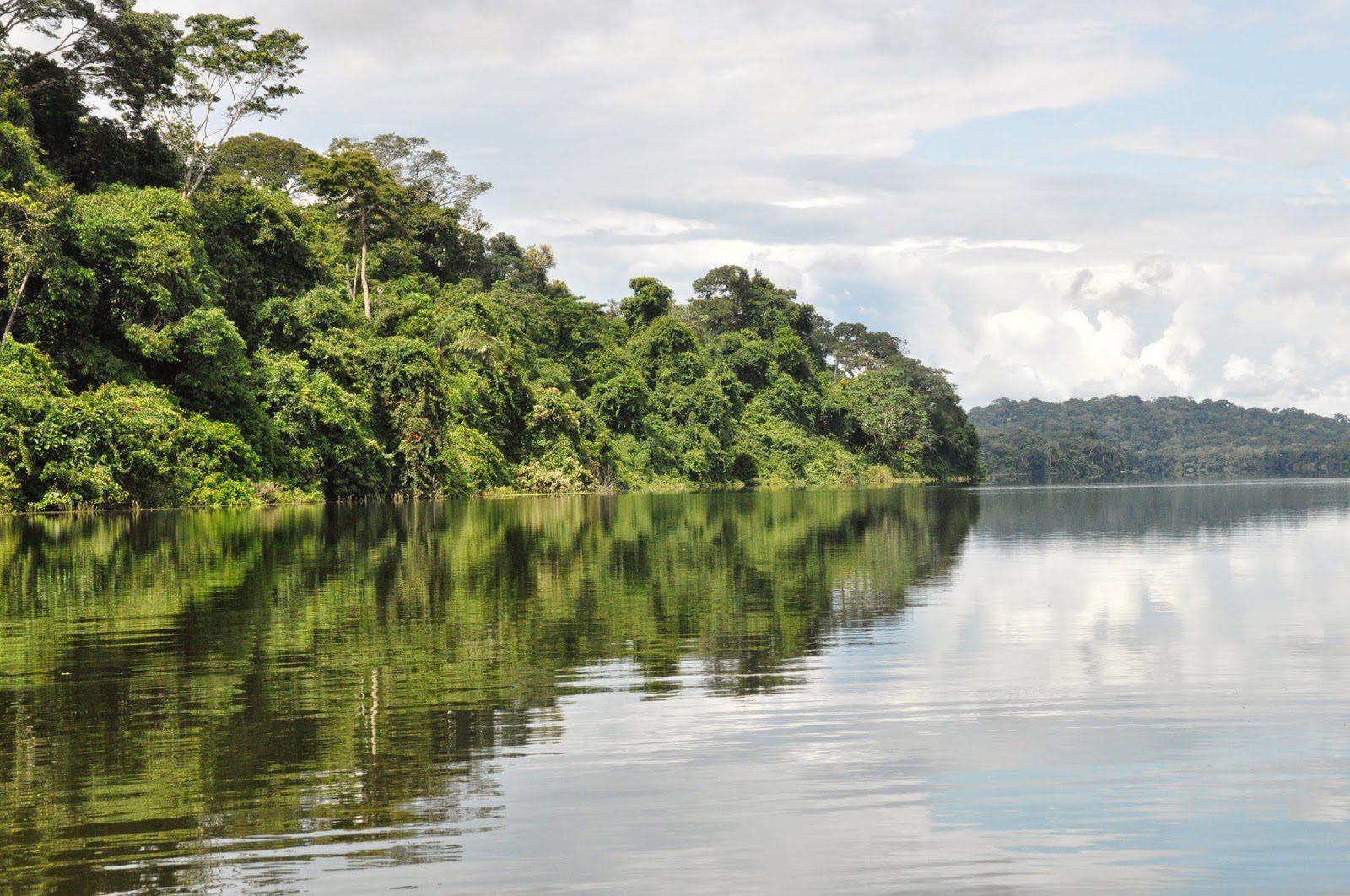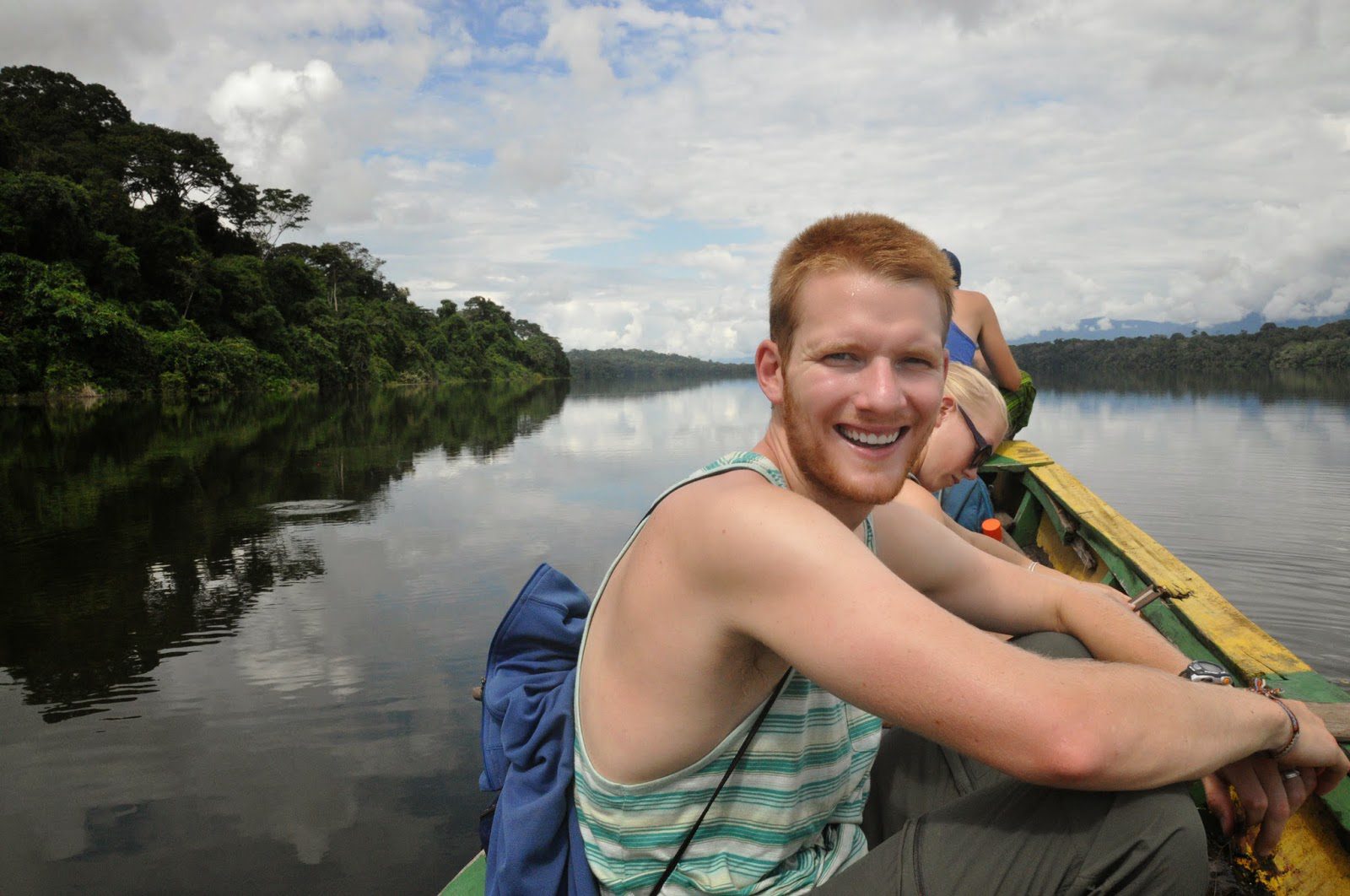 With just a roll of fishing line – no pole needed – and some hunks of fresh meat, we were ready to catch some piranhas! It wasn't a scene from the movies where the sharp-toothed fish started snapping hungrily at the surface.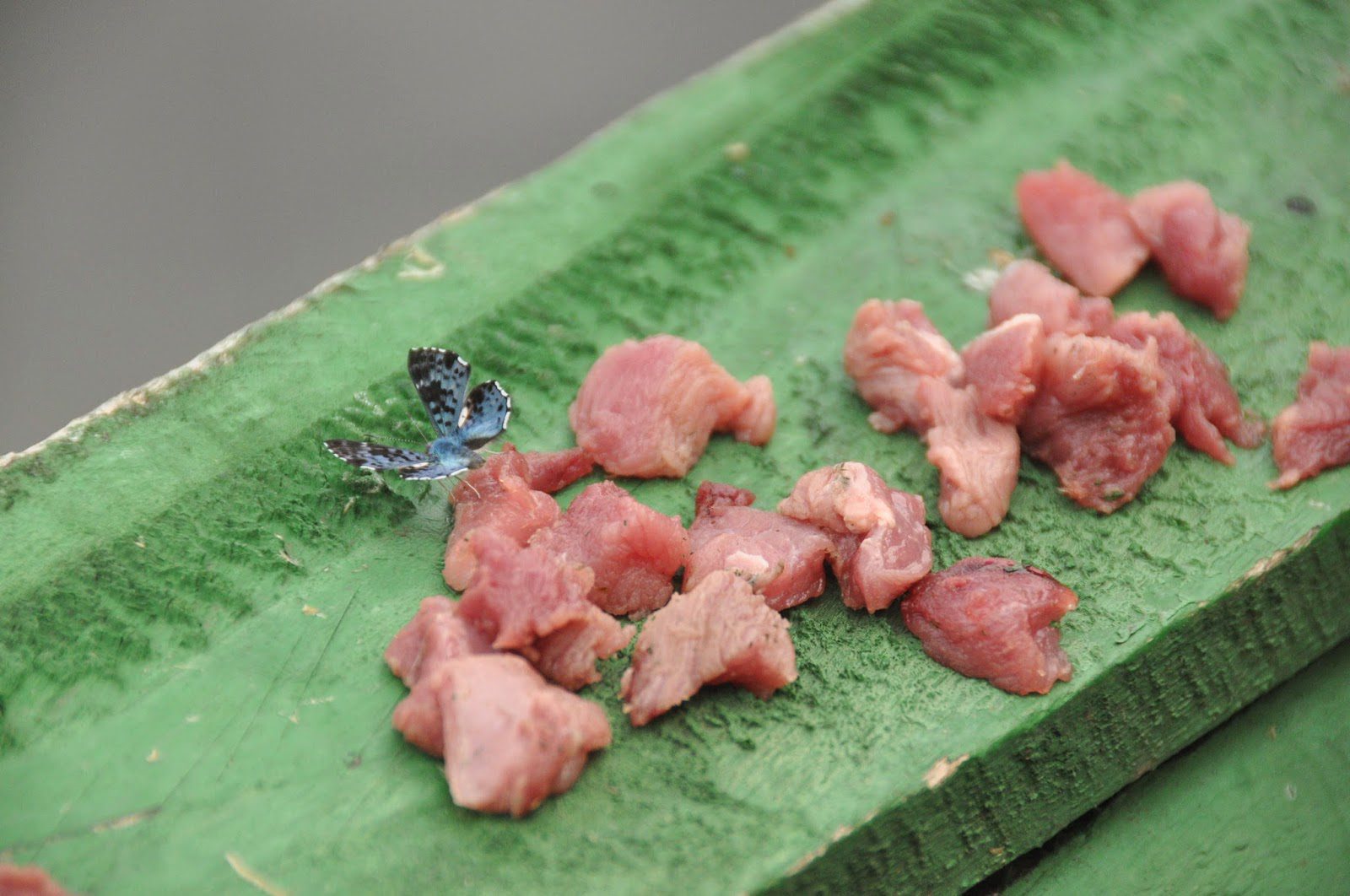 We had to wait. For a while.
Most of the time when we though we had a bite it was a false alarm, and we would pull in our line only to find our chunk of meat was missing. But finally I got a bite! I pulled a tiny piranha into our boat that was too small to keep.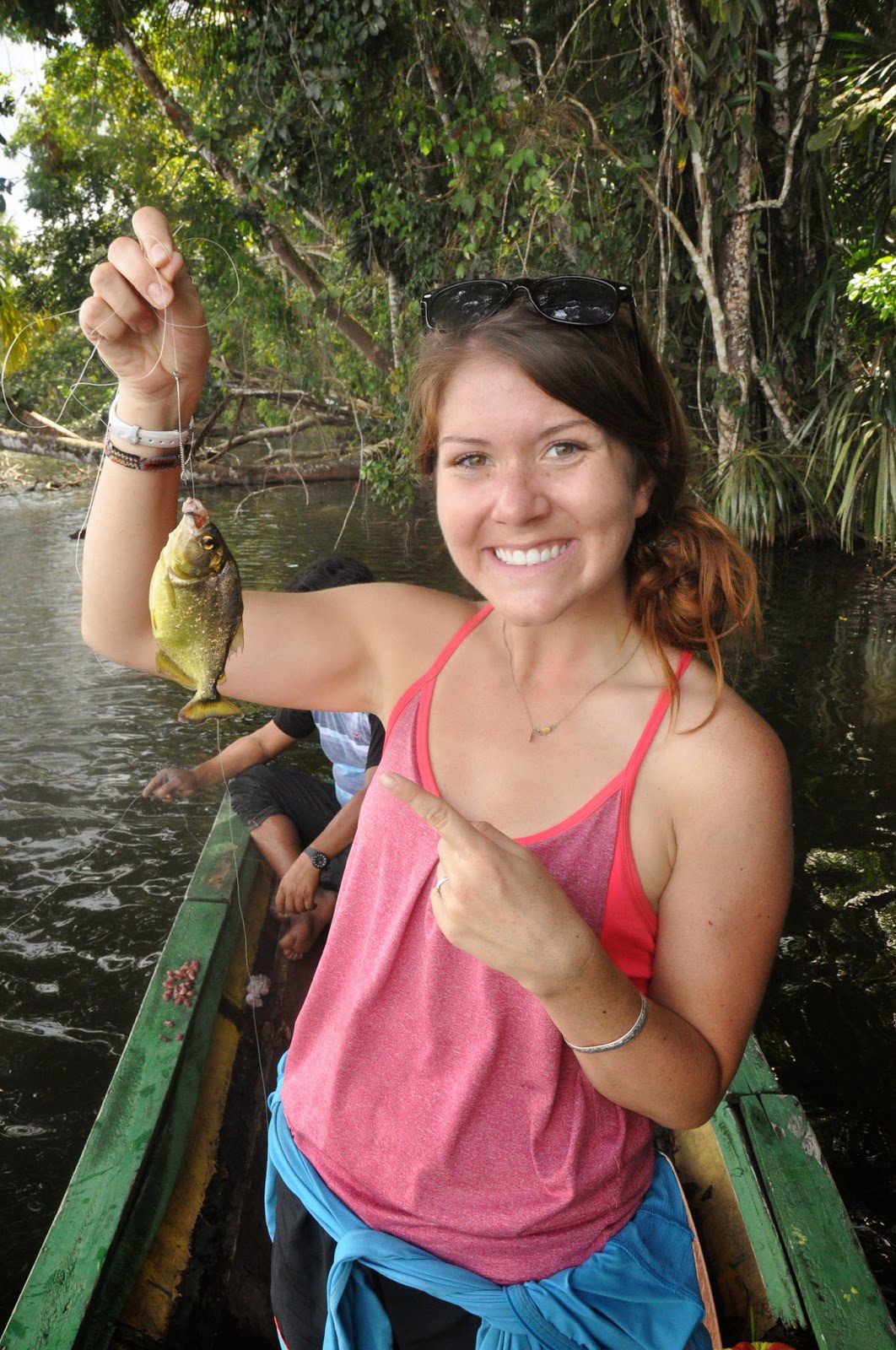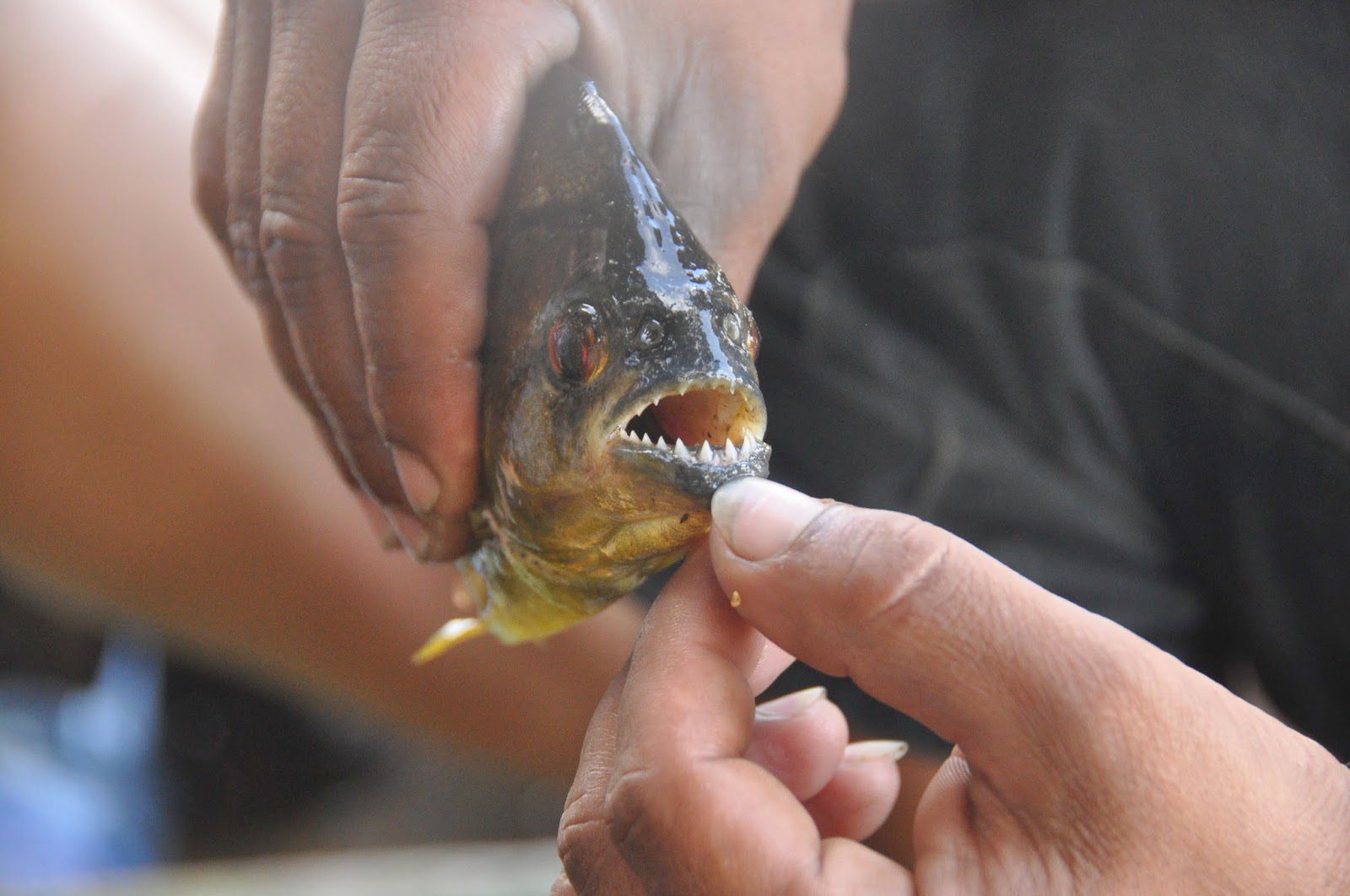 This continued for quite some time – our meat continued to disappear mysteriously, and we did lots of waiting. Eventually we did catch two piranhas that were large enough.
Simon told us that most days they can't pull their lines in quick enough – the fish are constantly biting. I guess we were a little unlucky.
I think Simon felt bad we hadn't caught much, so once we got back on the river, he prepared a huge rope and put a large fish on the end.
"Now we catch a catfish," he explained.
Again, it took some patience, but before long he had something hooked.
A big something.
He fought with it a bit, and at one point just about lost his index finger. Finally, the catfish was close enough to see.
It was enormous by any standards… well, except for Simon. He said it was "average", and that a big one was at least 70 kilograms.
That's more than I weigh!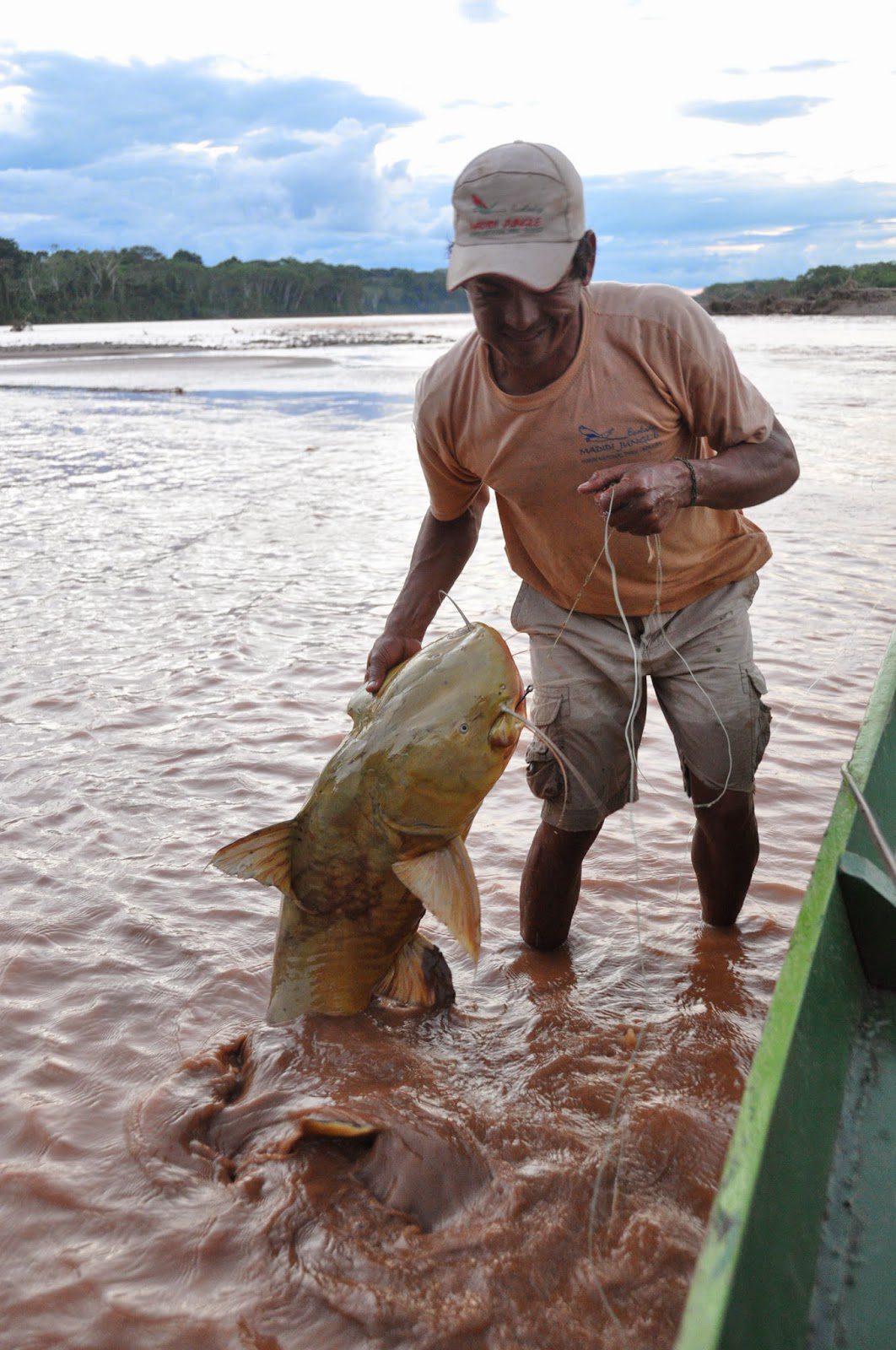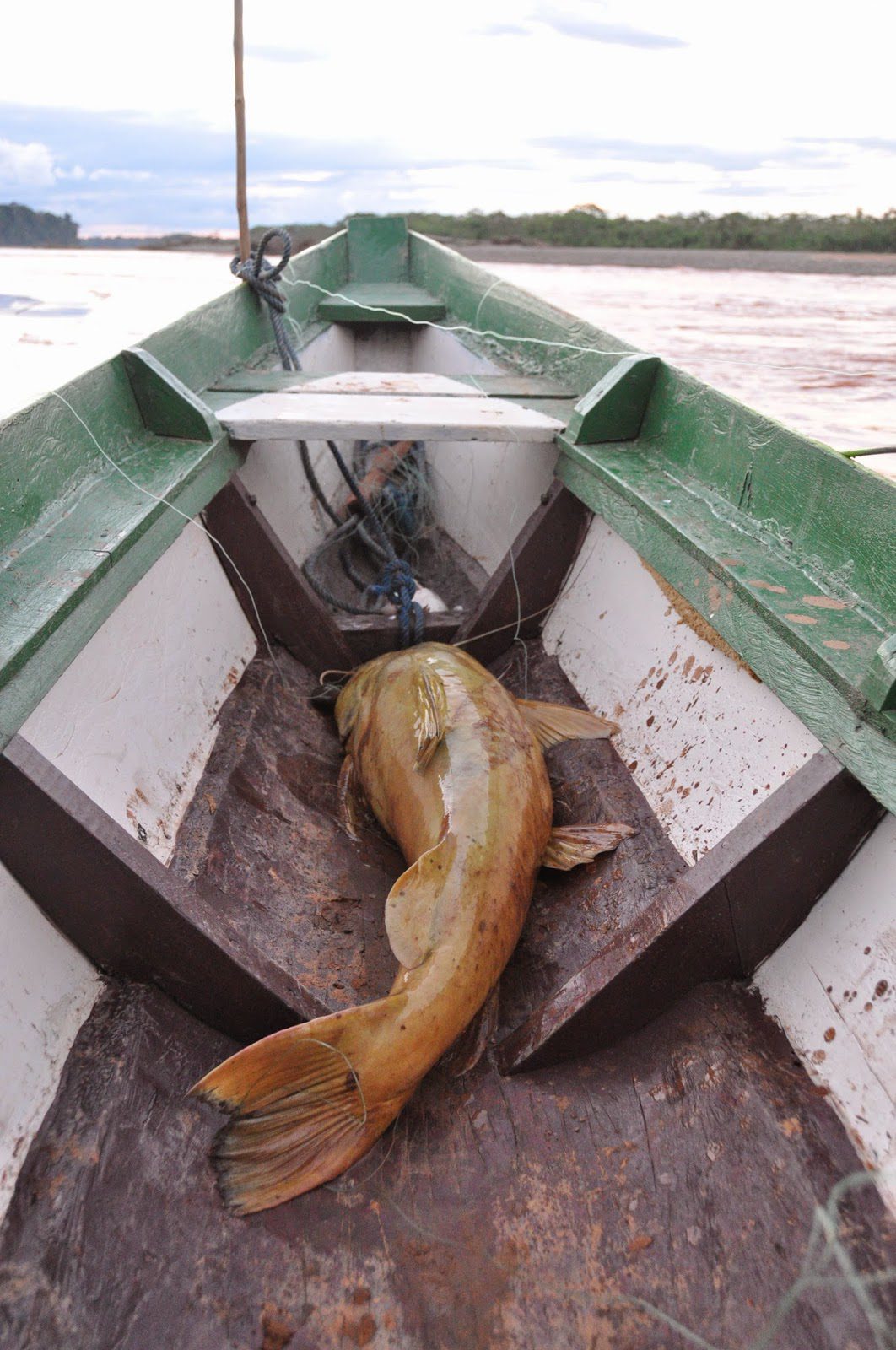 For our last dinner at the lodge, we were served a beautiful, traditional Amazonian meal of catfish wrapped in a banana leaf.
It was incredible.
We also had a side of piranha – our catch from the day – which tasted surprisingly similar to sunfish.
Before boarding the boat back to Rurrenbaque the next morning, we embarked on one last excursion. Instead of exploring the river by boat, we used a different mode of transportation…
Rubber inner tubes!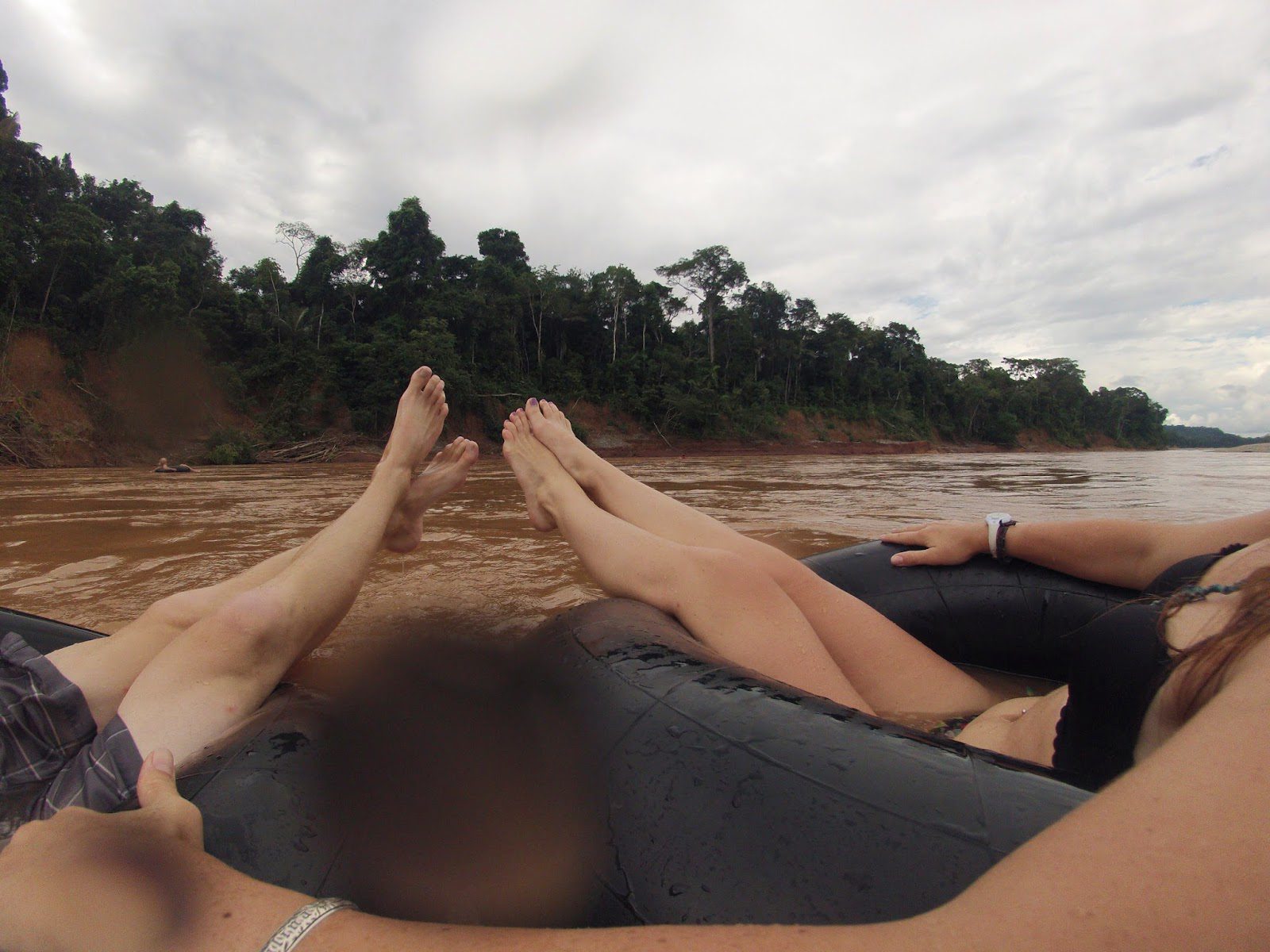 Yes, this was the same river in which we had spotted caimans and other intimidating creatures lurking. I tried not to think about what might be swimming in the murky water alongside me and enjoyed floating down the lazy river. We all sang "Just Around the River Bend" and held on for dear life as we flew through churning rapids.
It was a perfect end to our Amazonian adventure.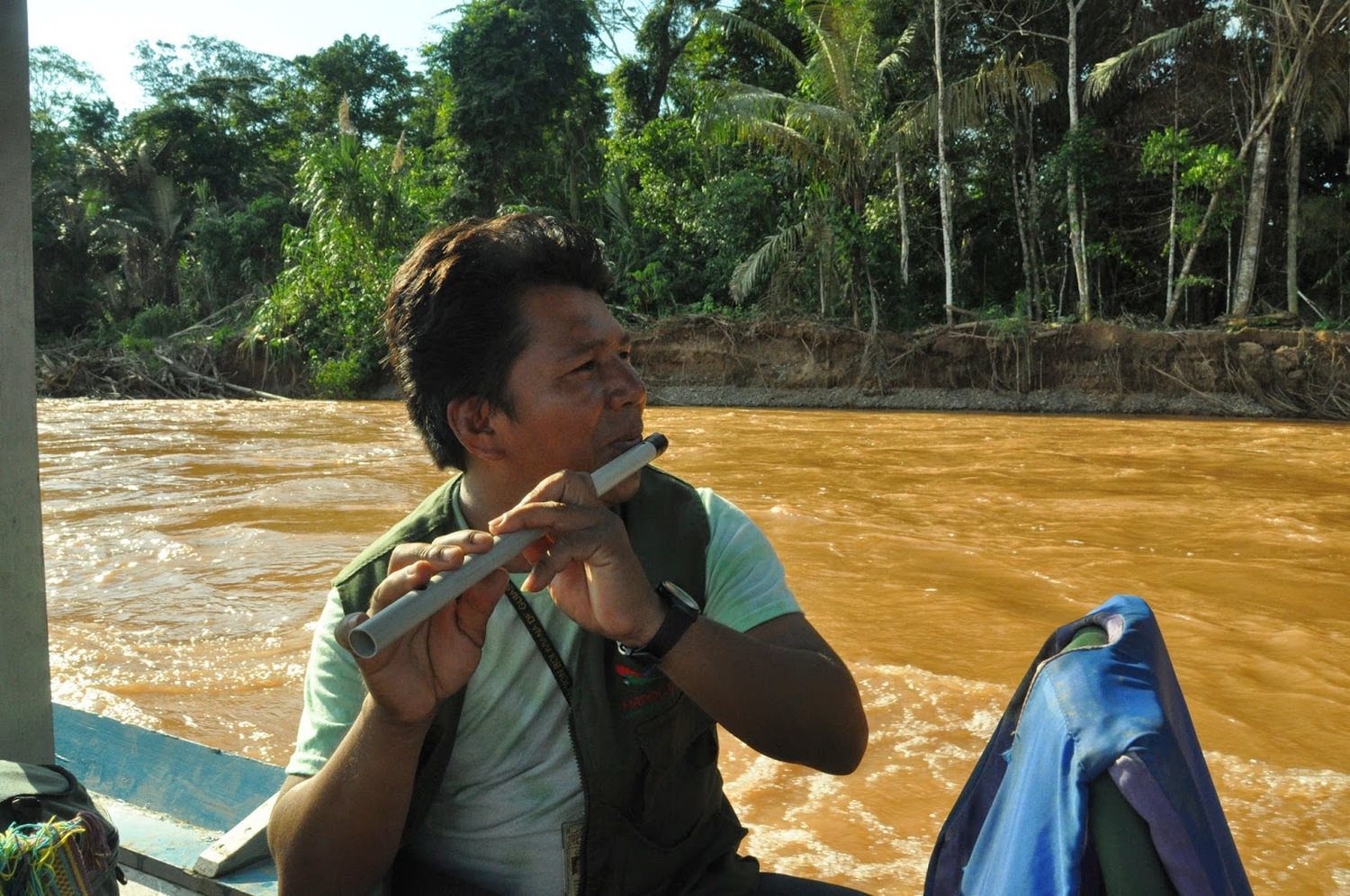 During our time at the Madidi Ecolodge, we saw more animals, insects and fauna than we could count, and we learned about the jungle as well as the community that calls it their home.
It was an unforgettable experience that was well worth a few extra bucks.
More photos in the Amazon: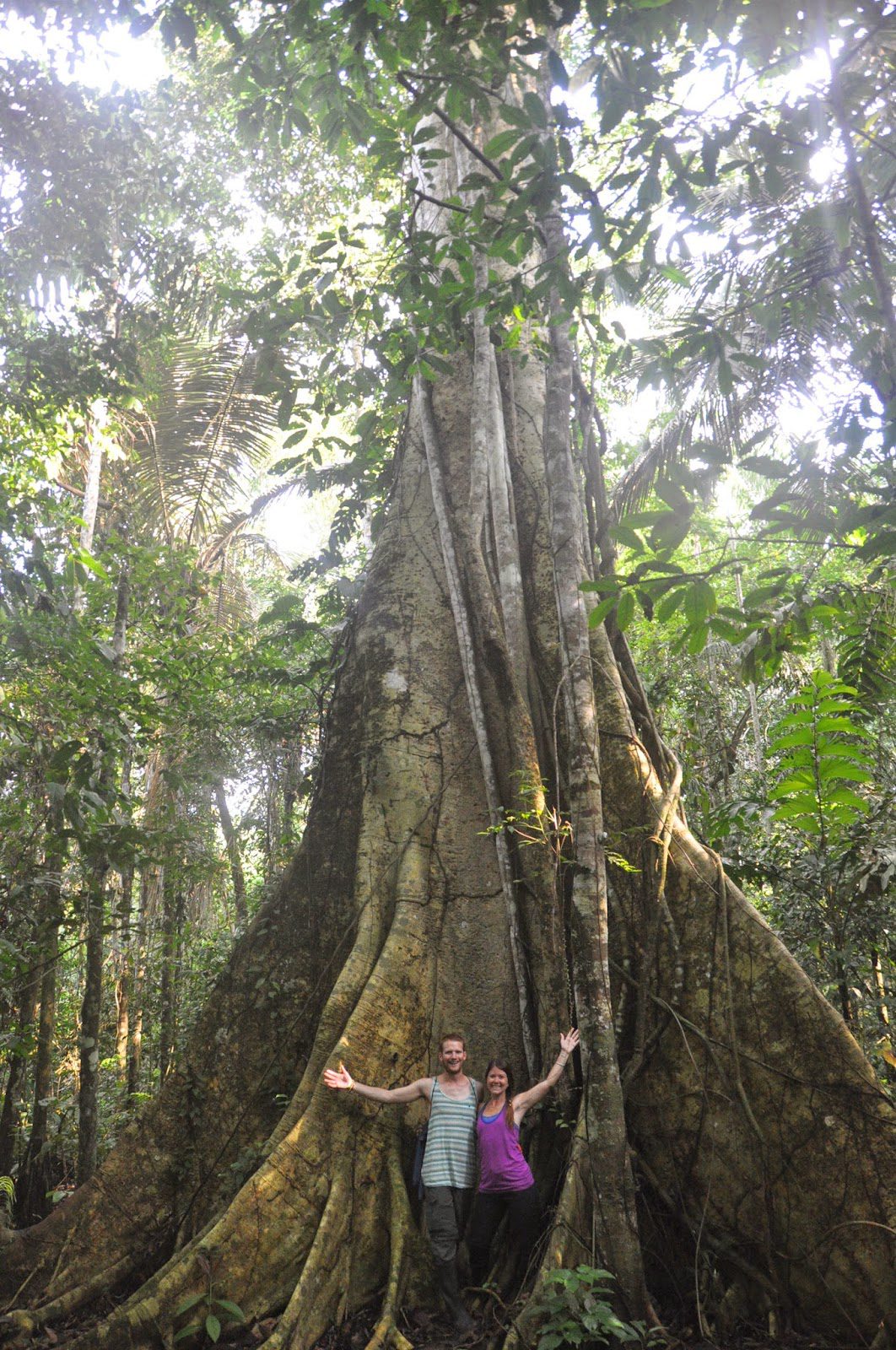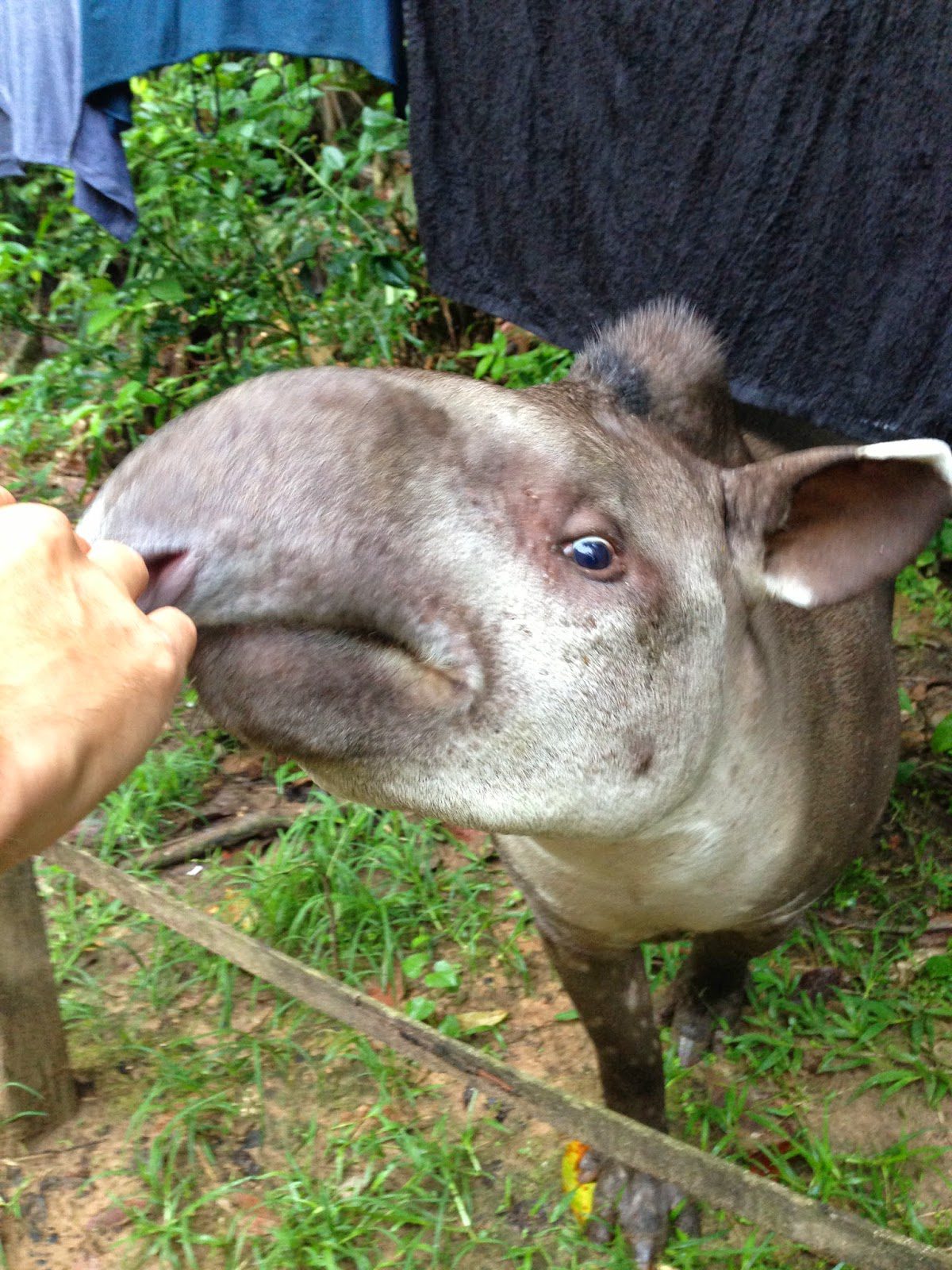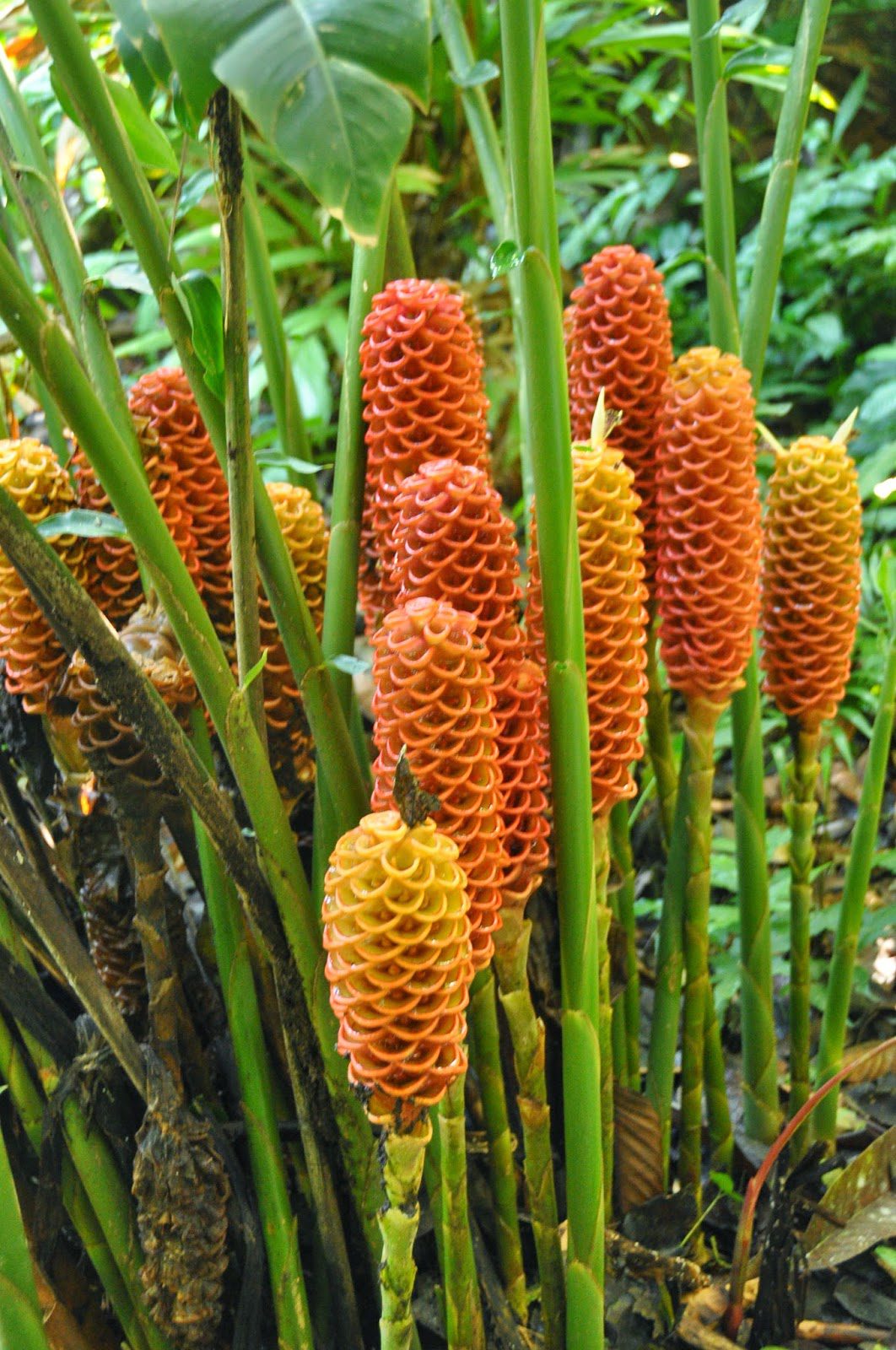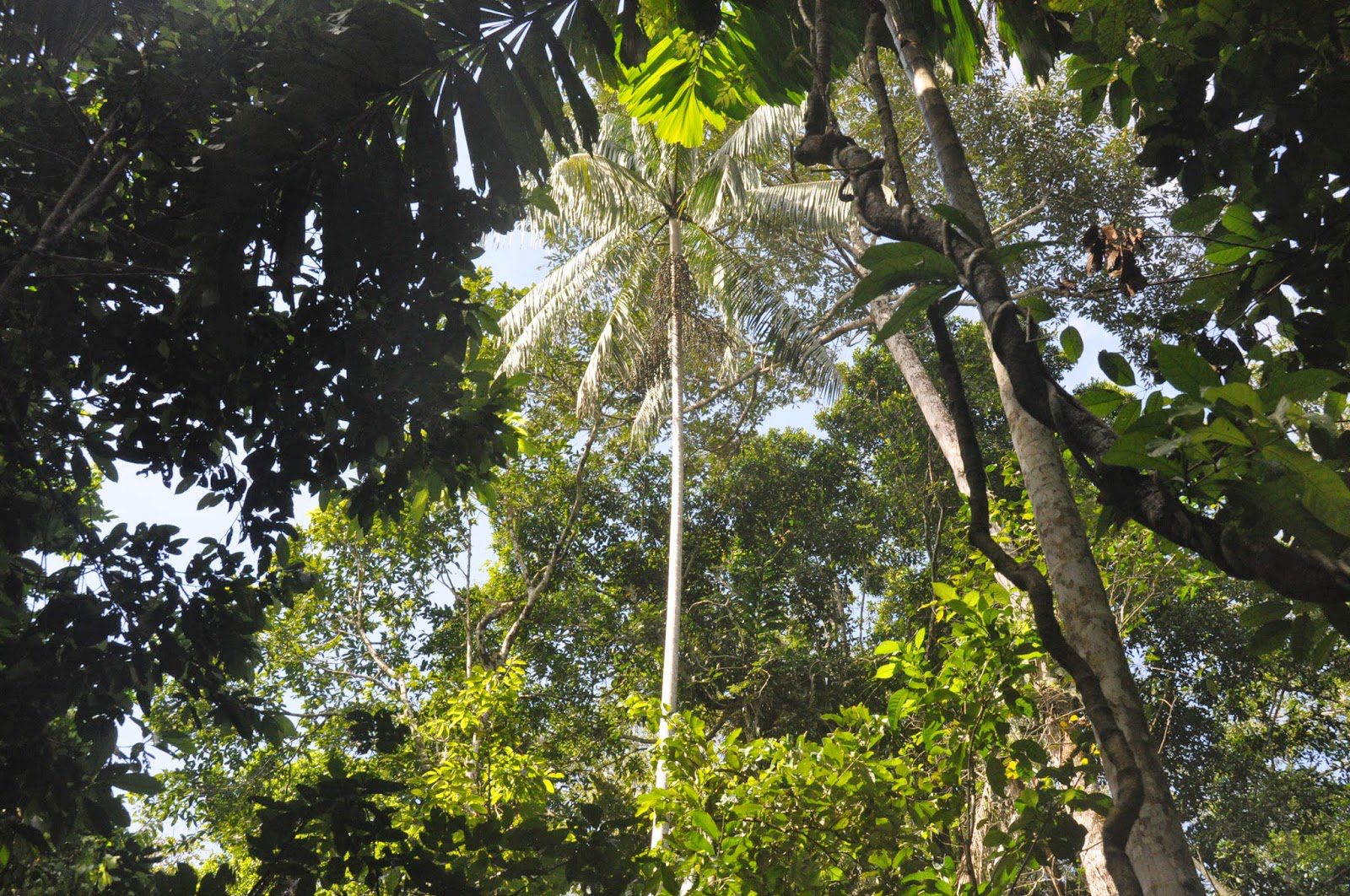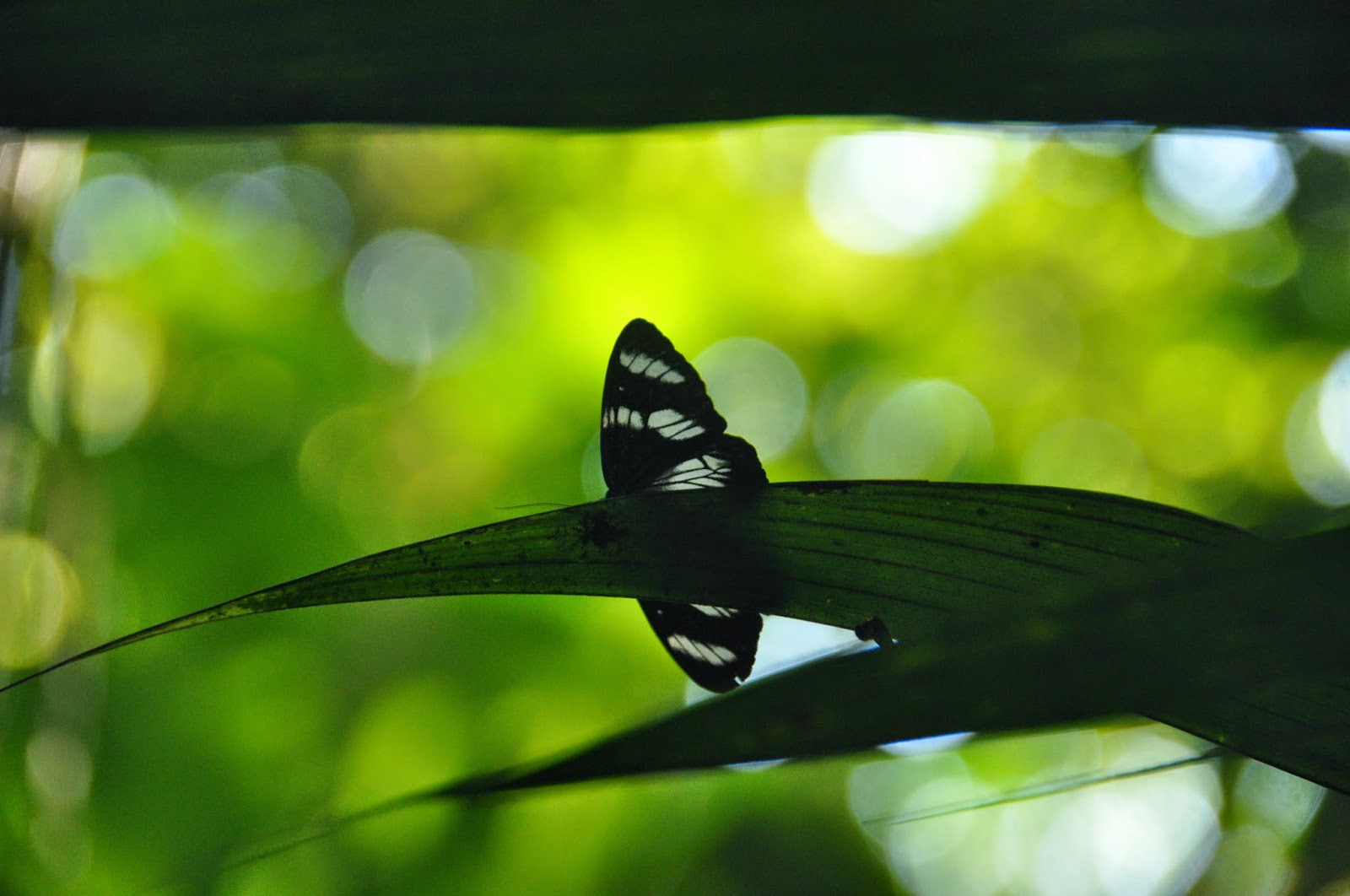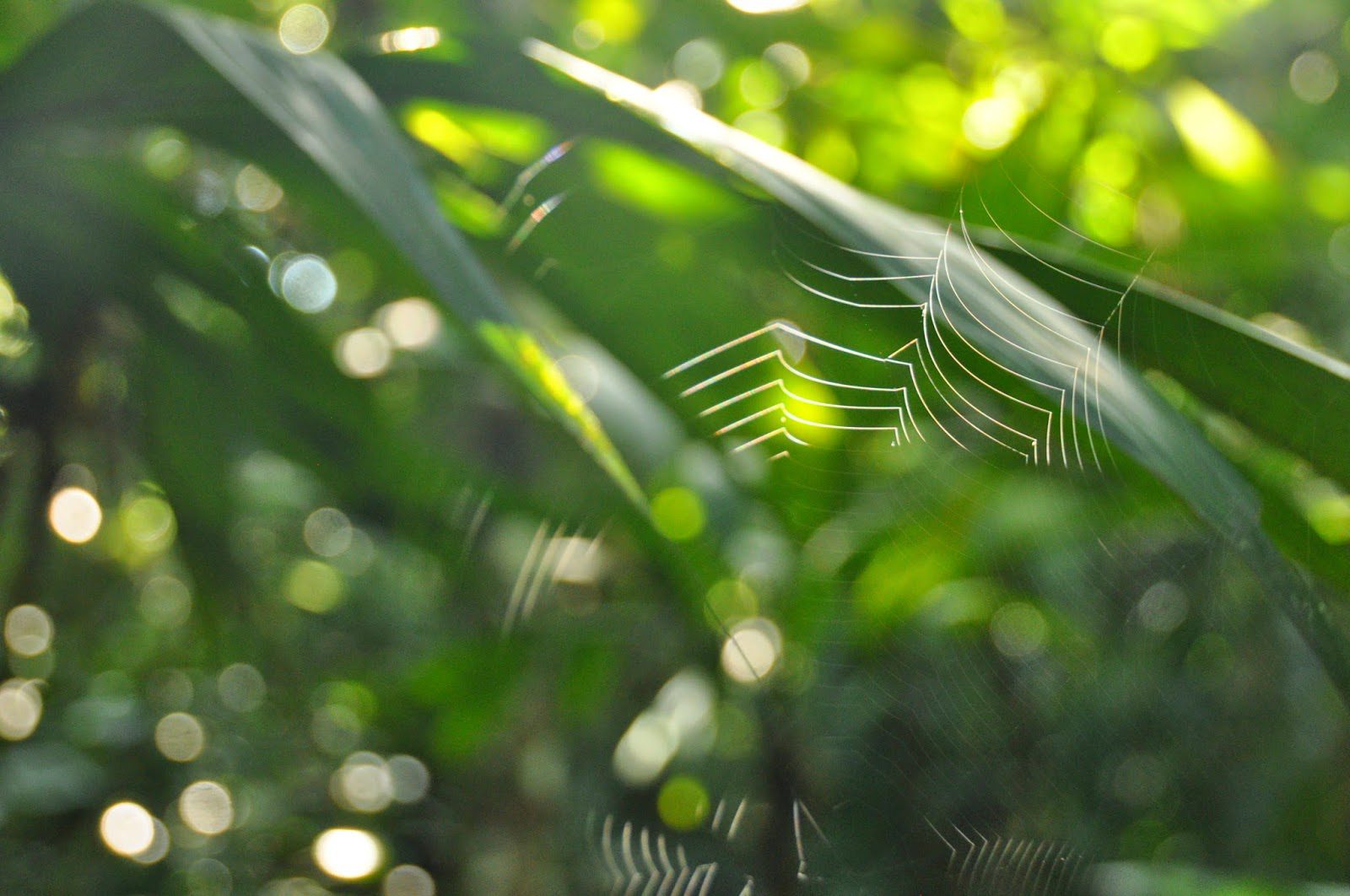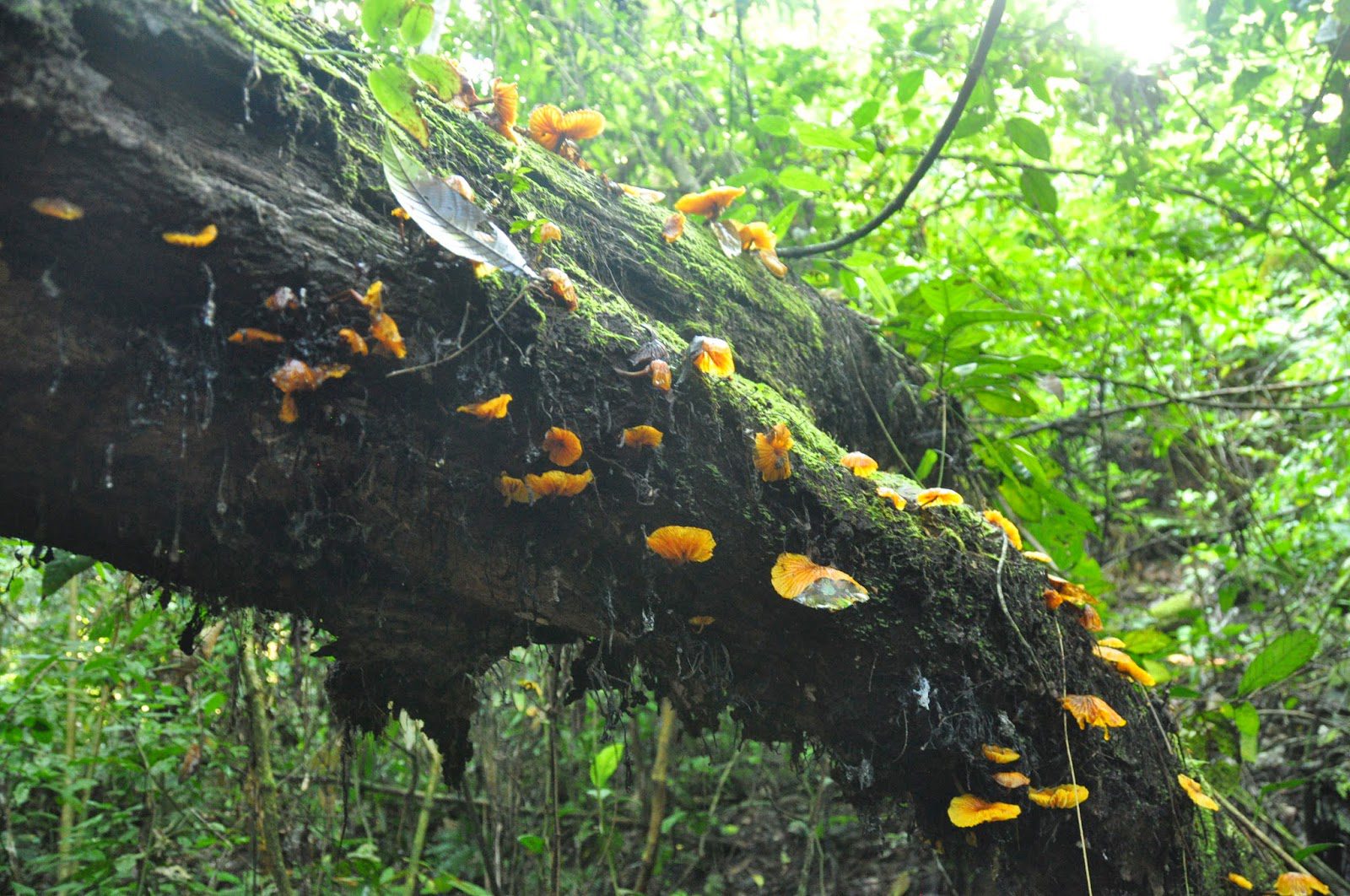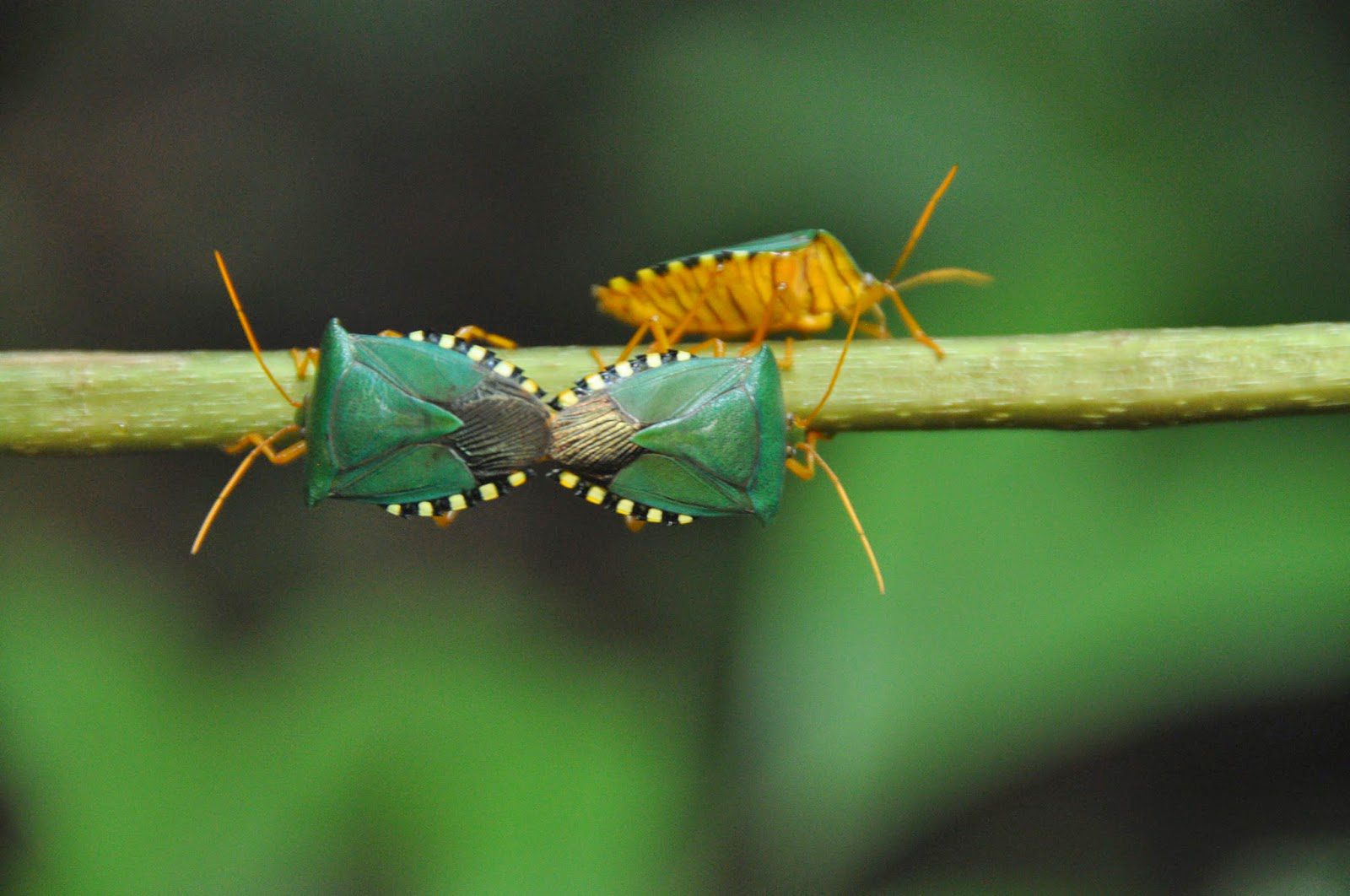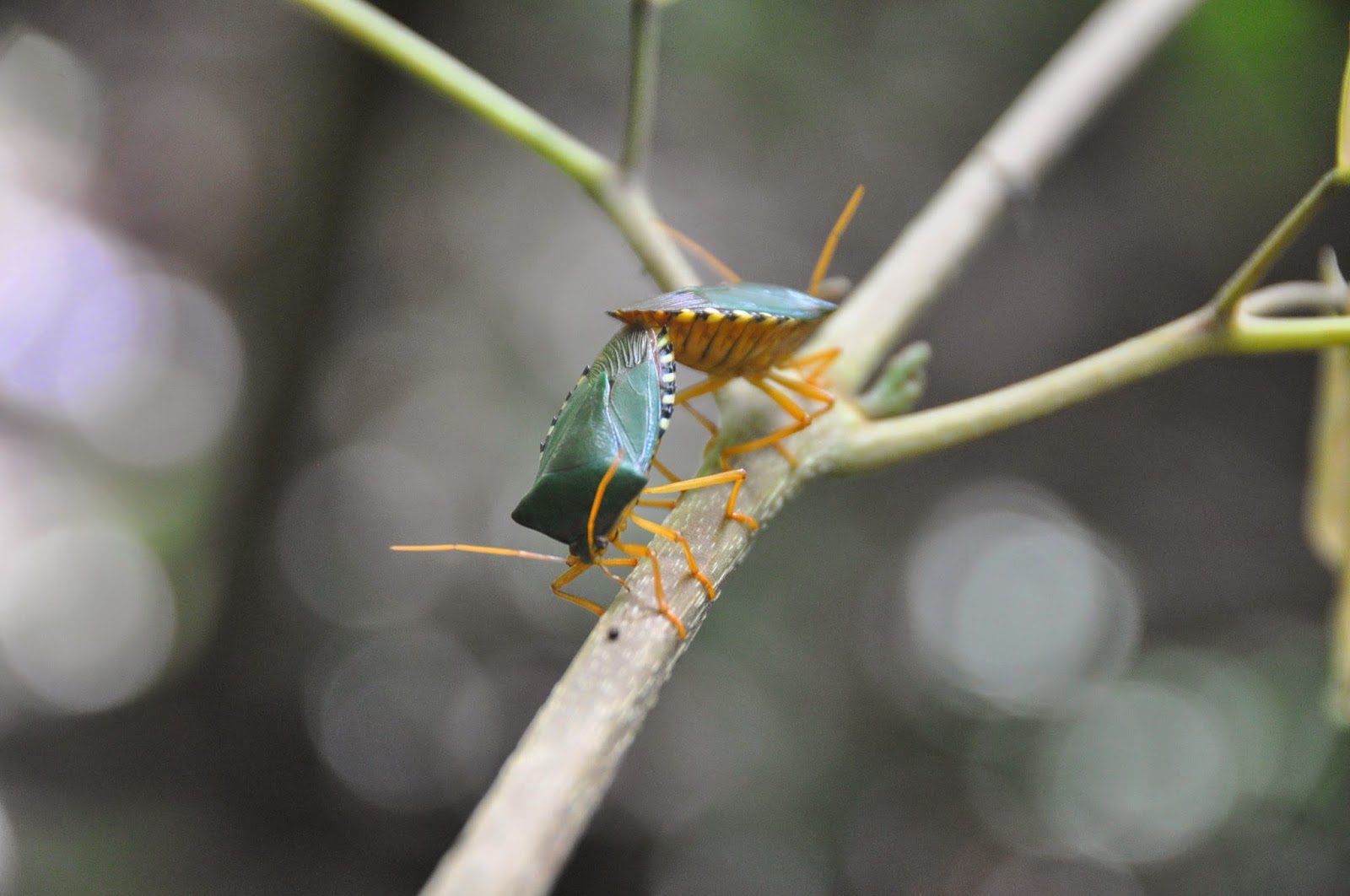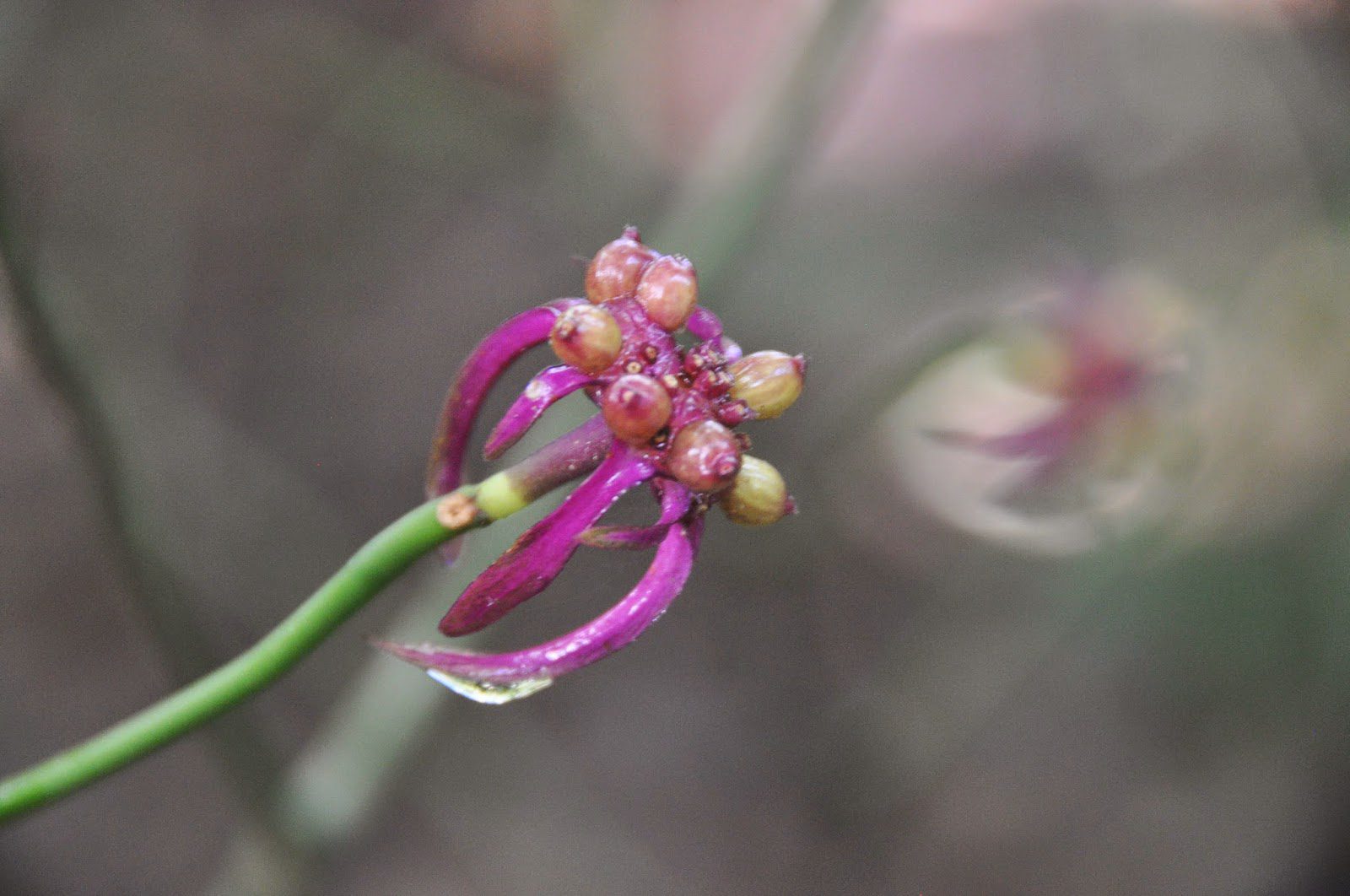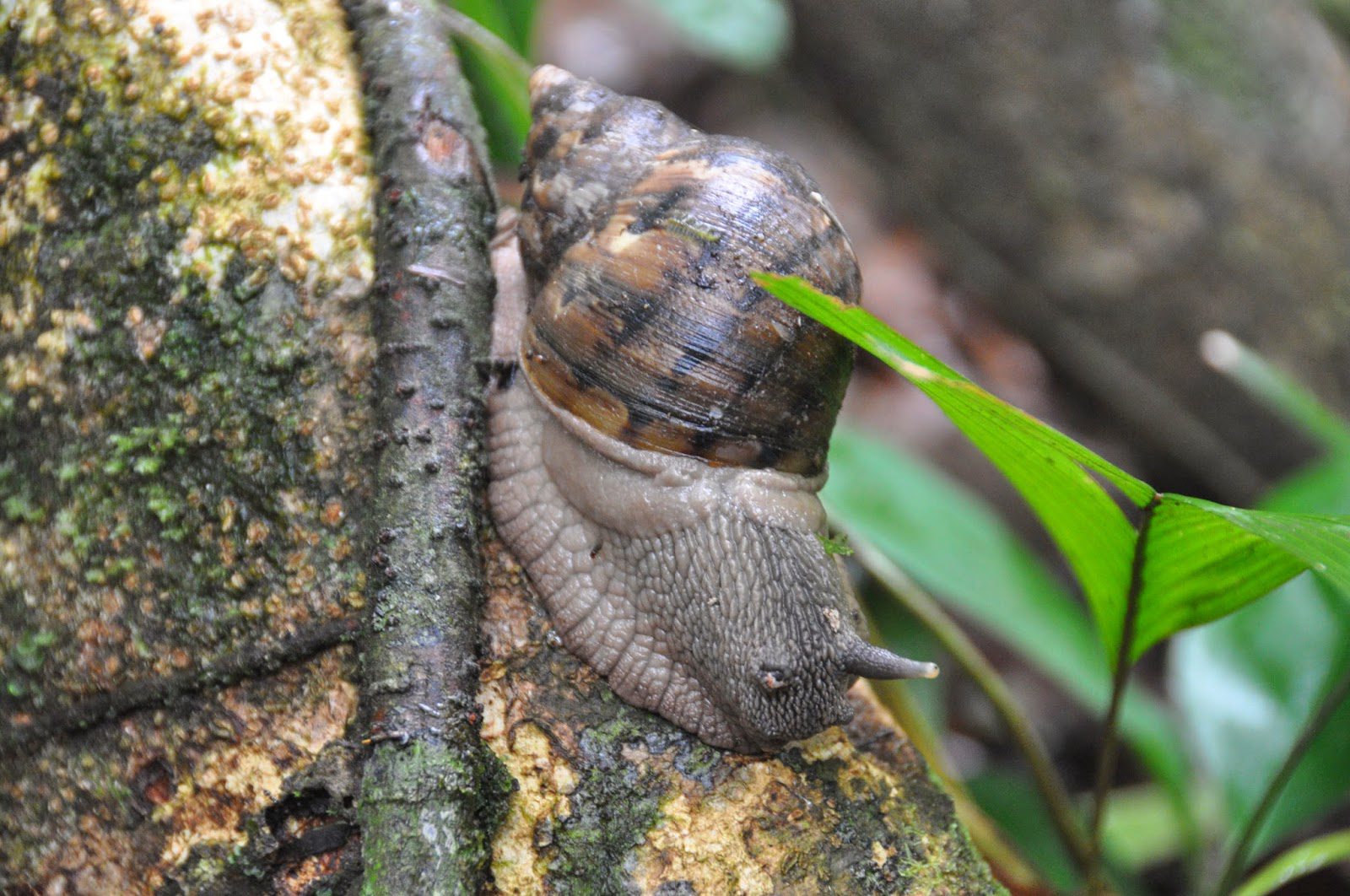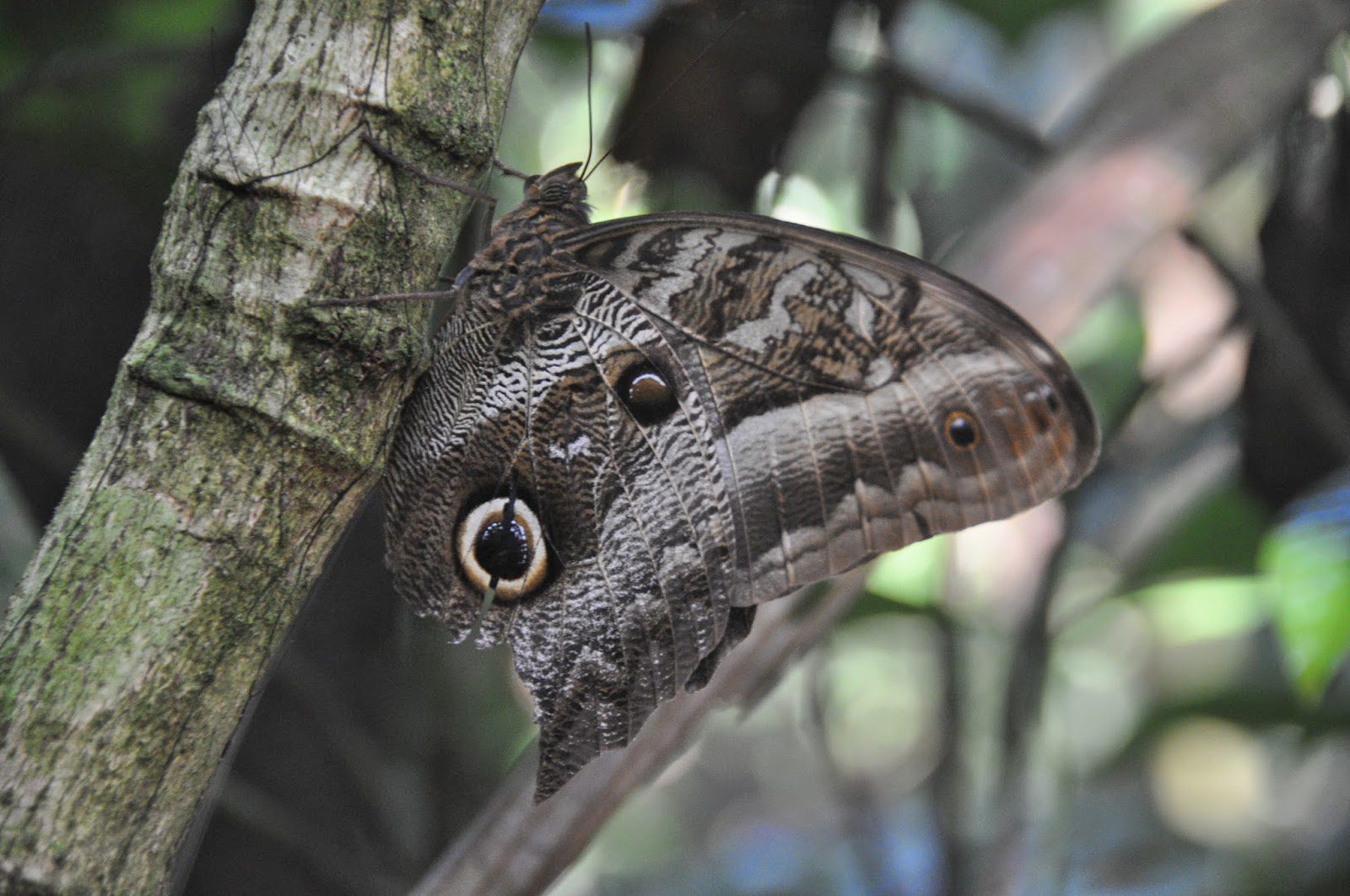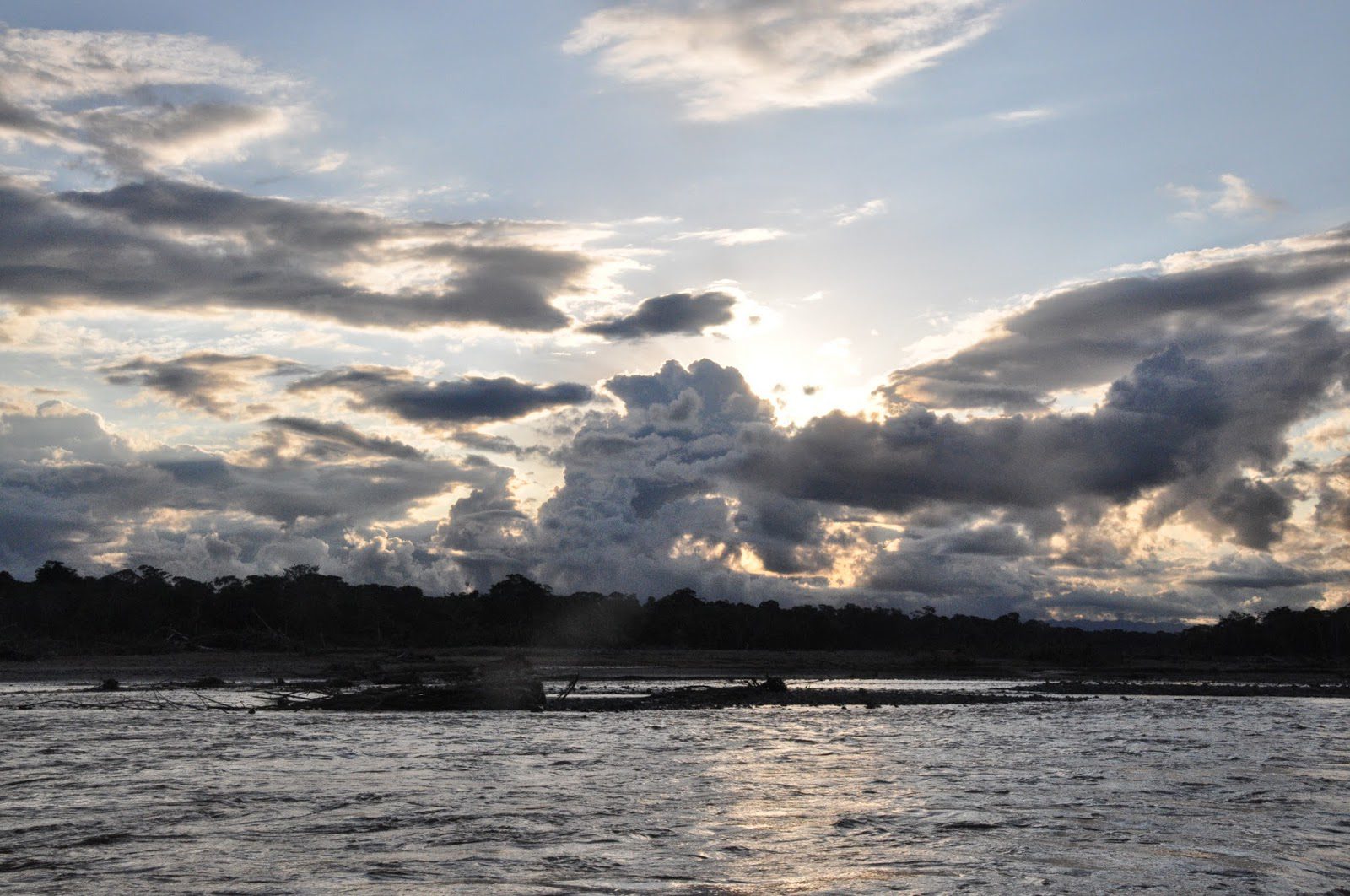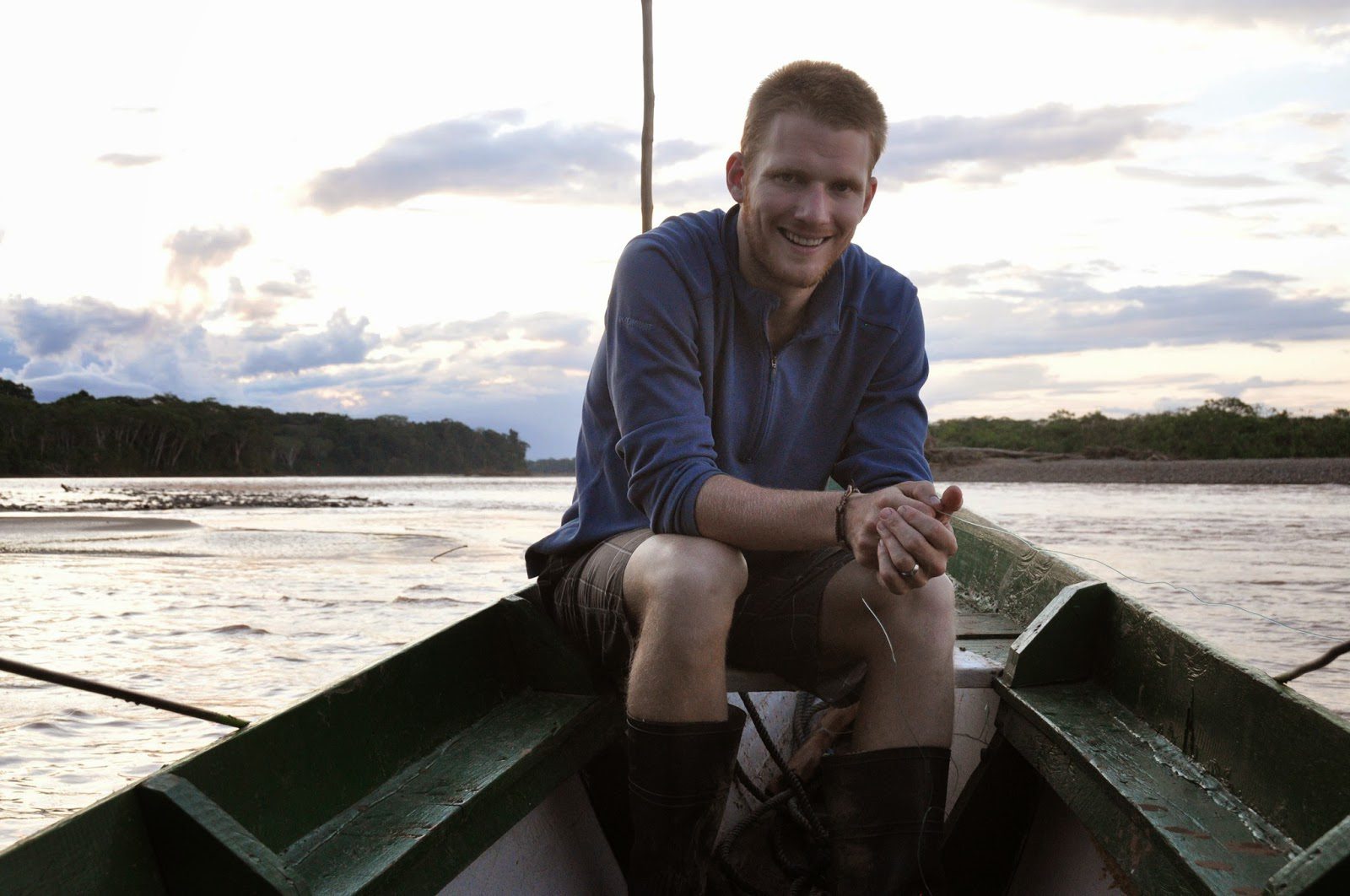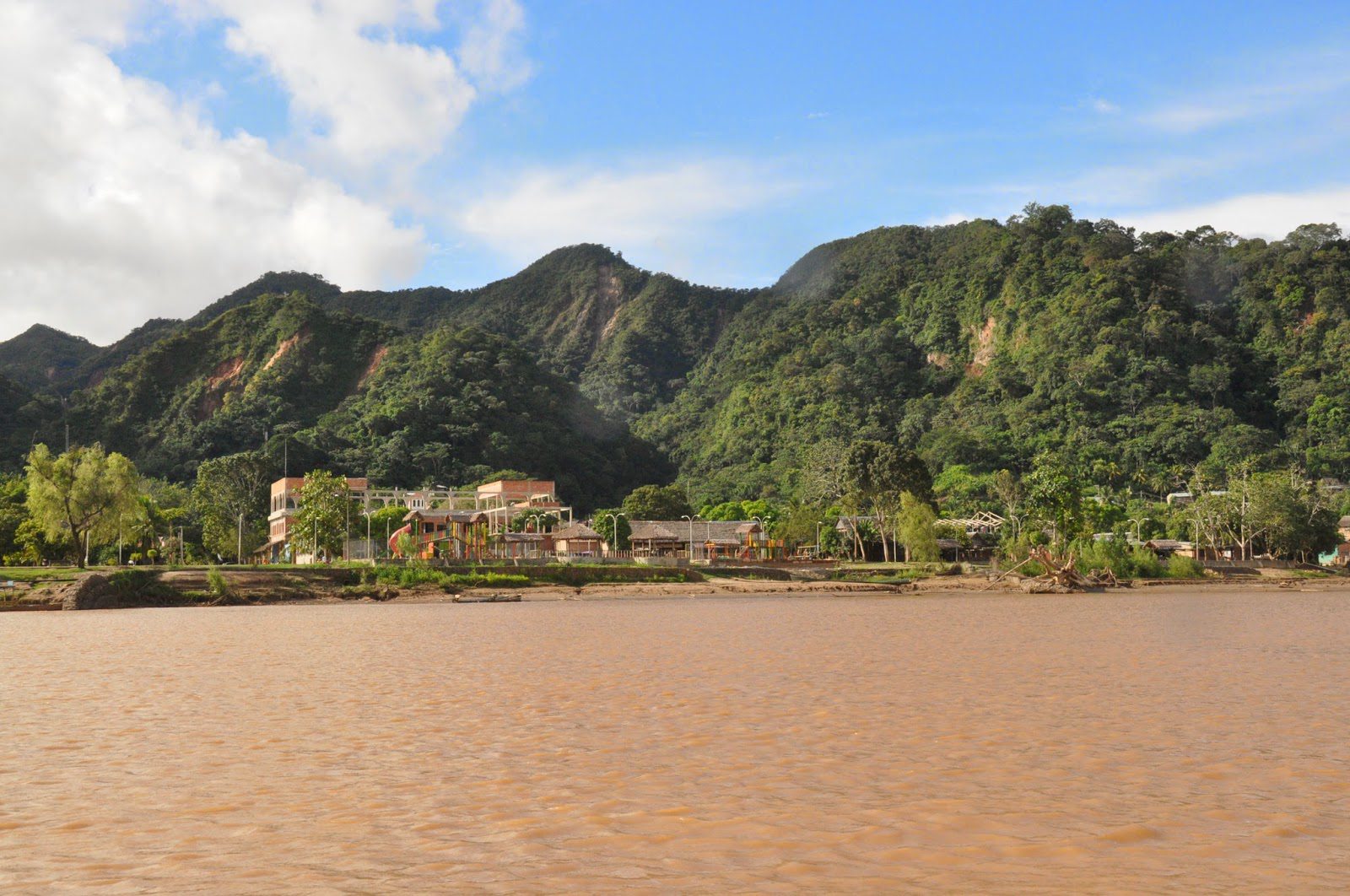 You might also like…
Save this article on Pinterest for later!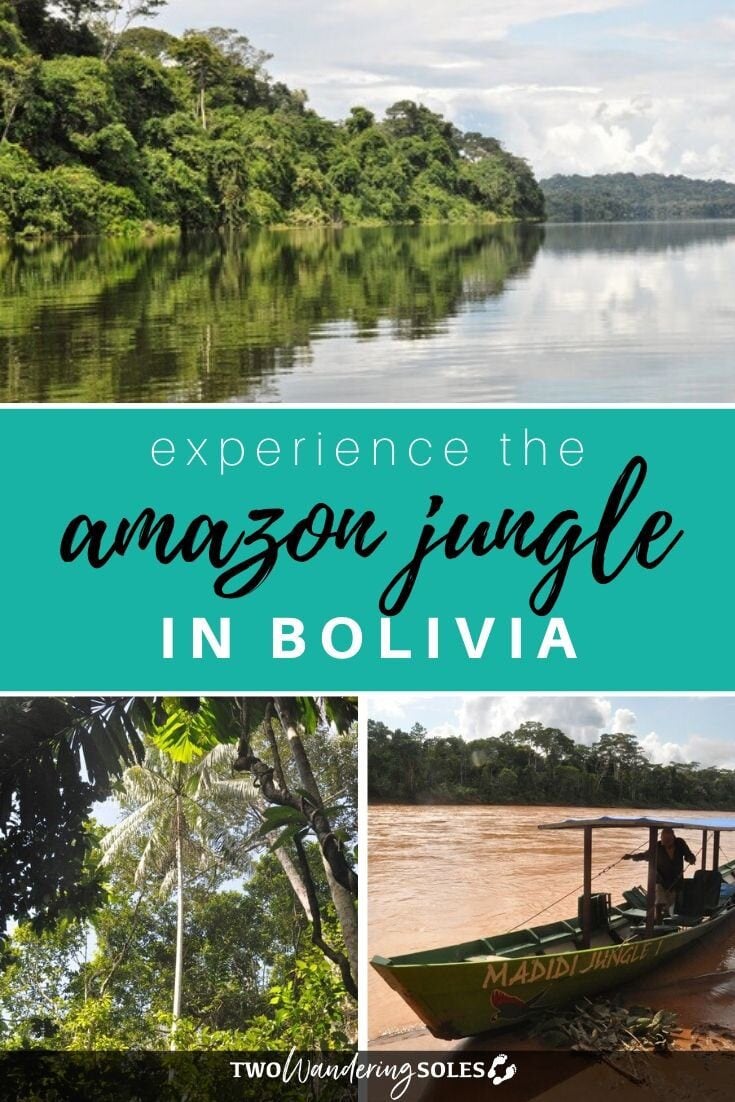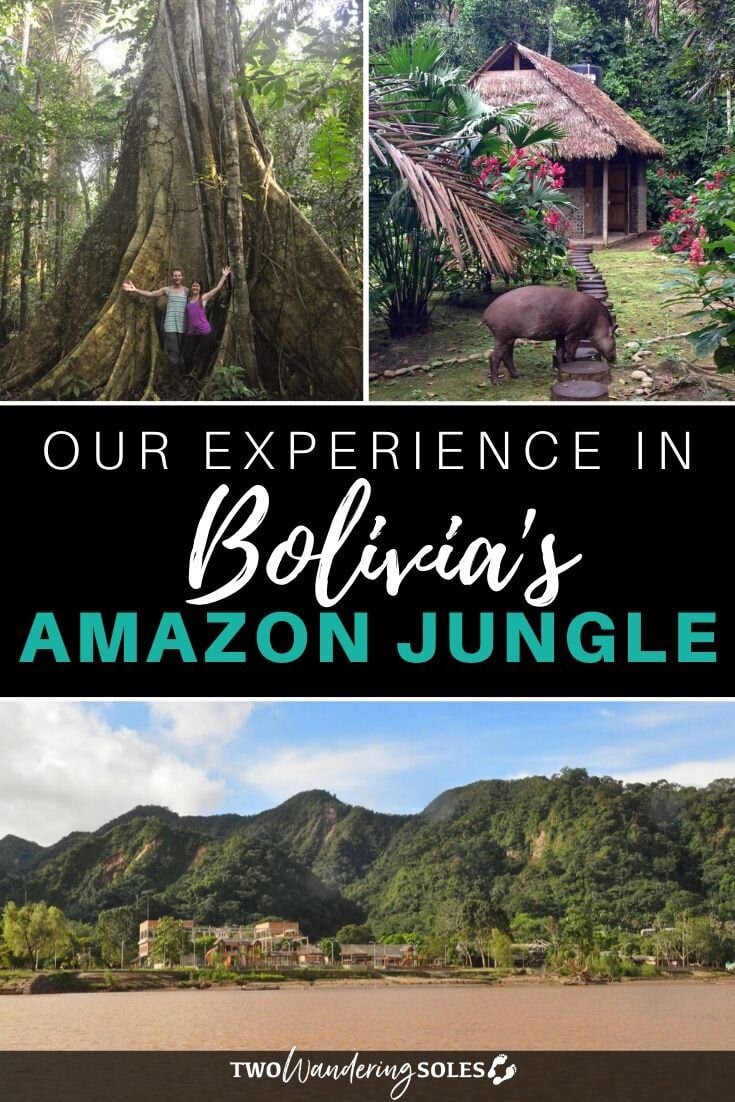 We want to hear from you!
What do you think of the Amazon jungle in Bolivia? Would you want to visit? Comment below and we'll do our best to get back to you!