Volunteering abroad can be an incredible and rewarding experience. Follow these guidelines to learn how to volunteer abroad ethically, in a responsible way.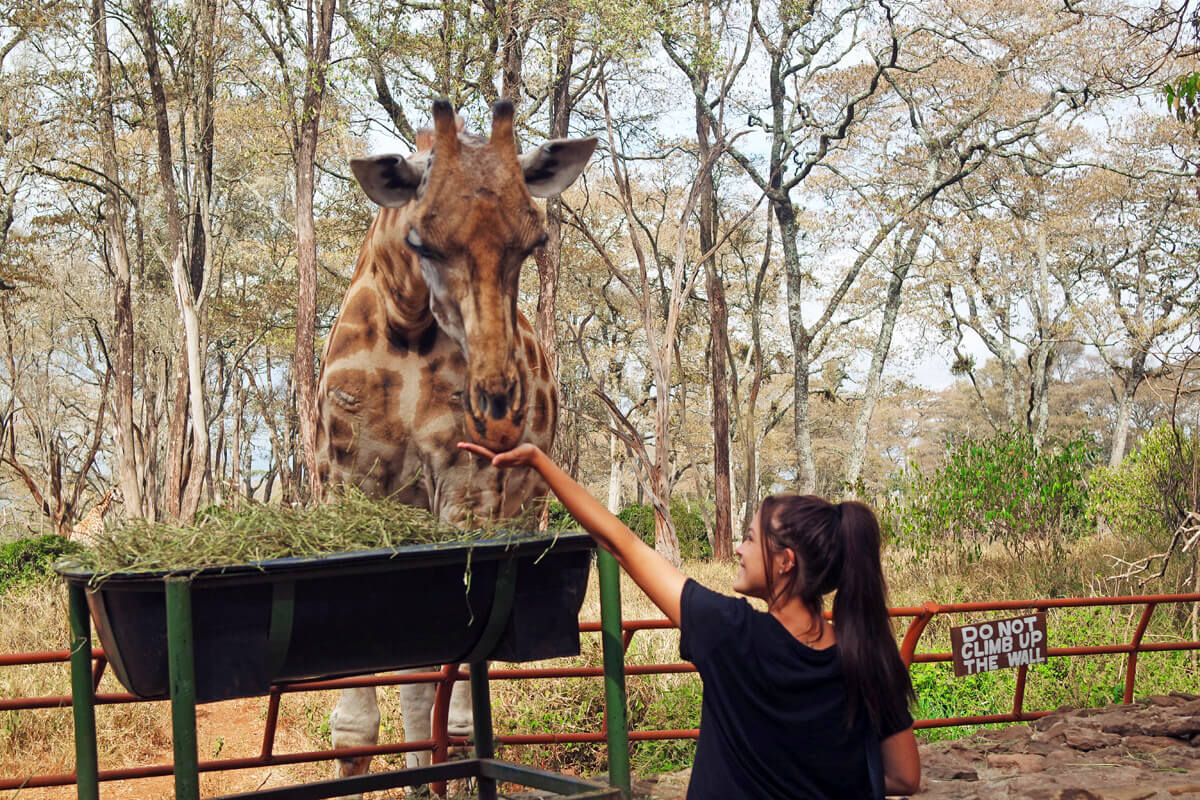 Volunteering abroad sounds like a great way to experience another culture and give back while doing so. But truth be told, not all volunteer opportunities are good ones. And if you don't do your research — like really do your research — your volunteer efforts can bring more harm than good to the community you are supposedly helping.
There is a trend called "voluntourism" where well-meaning volunteers come into a place in need, do some work, take photos to post on Instagram, and then they leave after a week or two.
There are some shady organizations that capitalize on this desire to help, and before long it becomes a money-making venture rather than a way to truly make a positive impact.
And the cycle looks like this:
Volunteers start to take jobs that local people could be doing, and are sometimes allowedto perform tasks for which they are not trained and would never be able to do in their home country. Communities they work with have to deal with a constant stream of people coming in and out, and never see much improvement in their situation.
This cycle continues and in order to keep attracting volunteers, the organization needs to maintain a level of need. This means entire communities are sometimes kept in a state of poverty in order to attract overseas volunteers, aka "poverty porn". And likewise, animals aren't released into the wild, but instead are kept in captivity.
Learn more: If you want to become more educated on this subject, check out the Instagram account @BarbieSavior which both hilariously and painfully depicts the "white savior" mentality.
All this said, there are good organizations out there. And it is natural to want to do something meaningful on your travels. I get that. And this article will help you navigate how to choose an ethical volunteer program. But I hope this rant-like intro serves as a warning that volunteering abroad is a big responsibility, and choosing a program shouldn't be taken lightly.
Before volunteering, ask yourself why you want to volunteer. Our friends from Two Dusty Travelers have a great checklist of questions that really dig deep into finding your motivation behind wanting to volunteer.
One question that I think is particularly interesting is asking yourself, "Would I still want to volunteer if I couldn't take any photos to share?" If your primary reasons come down to having a meaningful experience and photos to share, you probably are doing it for the wrong reasons, as it all comes back to what YOU get out of it instead of those with whom you're working.
Alright, now that we've gone through some of the heavy stuff, let's discuss how you can find an ethical volunteer program where you can truly make a positive impact instead of contributing to a broken cycle.
---
Guest Author: Kirsten Carter
Kristen from Right Minded Traveler has volunteered around the world and has put together some tips in this guest post to help you navigate this space and choose an ethical volunteer program.
Without further adieu — I could go on and on about this topic! — Kristin is going to share her experience and tips… And I pop in every so often to add some important points as well.
Why Volunteer Abroad?
Volunteering abroad is a purposeful opportunity when done in a responsible way. The experience can provide you with a unique perspective, and it also looks good to universities and on your resume!
I've always felt volunteering can give a sense of purpose and value to my travels. 
When volunteering abroad is done in a sustainable way, it can have a compounding effect and influence many other positive outcomes for that project. 
The Importance of Making Sure you Choose an Ethical Program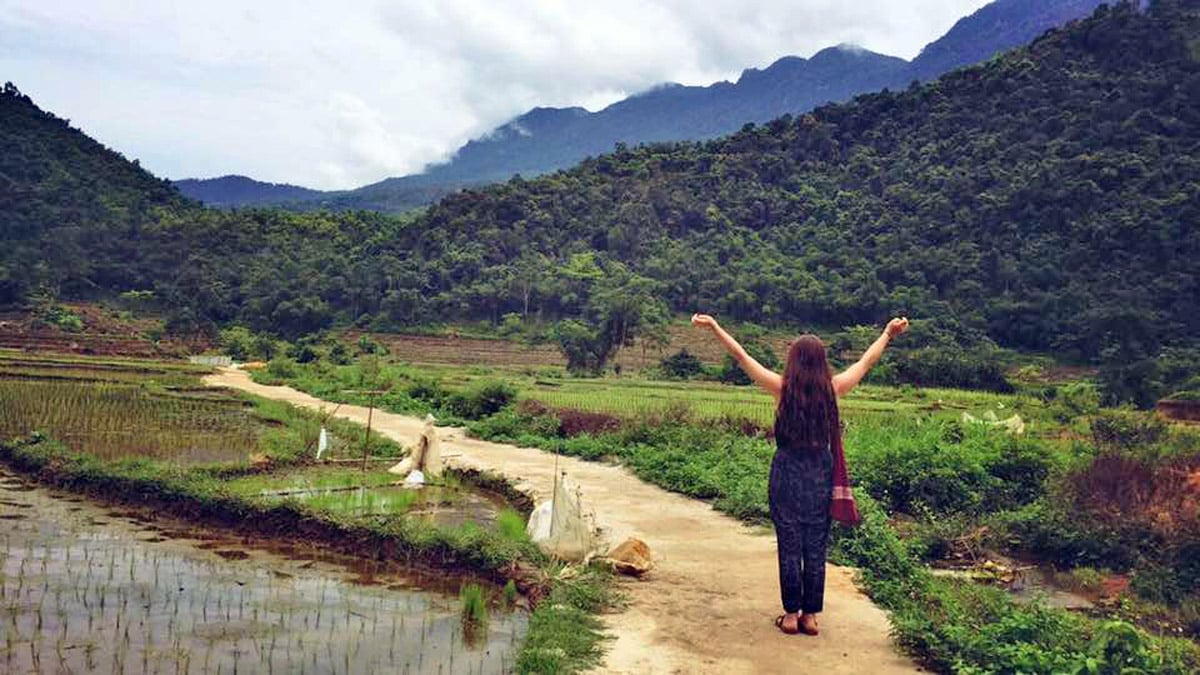 It's incredibly important to make sure that when you choose to volunteer abroad, whether in conservation, wildlife, communities, animals, children, medicine, or construction, that your program is one that meets certain standards of ethics. If you don't do your research beforehand, you may end up contributing to funding a harmful project and the promotion of unethical volunteering.
Volunteering with Wildlife
For example, unethical volunteering with wildlife is becoming extremely popular lately. And a lot of it comes down to social media. Social media gives us the opportunity to see unbelievable photos of wild animals up close. After all, who doesn't want to help save baby elephants from the circus or volunteer helping rehabilitate injured cheetahs?  
However, many wildlife volunteer programs are unethical. This is due to the fact that these animals were born wild, which means that while in captivity they've been forced into domestication to some degree. 
This isn't always the case. In fact, there are some sanctuaries where animals have actually been rescued from places that are funded by wildlife volunteering. Ethical wildlife projects tend to involve little contact with the animals themselves and have more to do with the care of their habitat.
Volunteering with Children
Another example of the importance of choosing an ethical volunteer experience is the negative effects it may have on the beneficiaries of the cause.
In this case, the children in orphanages around the world who accept volunteers. The popularity of orphanage volunteering continues to grow. However, there are some projects that exploit the volunteers' efforts and pocketbooks to line their own pockets. 
An example would be a $3,000-per-week volunteer program with children in an orphanage in Cambodia. This is simply not reasonable given the cost of living in this part of the world.
Often times in these situations, volunteers don't need childcare experience to participate in these programs. But more often than not, you'll be contributing to the cycle of abandonment that these children endure every week with different volunteers. On top of that, it is very common for these children to have one parent who is still alive that the organization fails to mention, all in the effort to make money. 
If you still want to be involved in volunteering with children, you should consider volunteering for family reunion programs. You should also make sure you have ample time when working with children.
Popping in for a day, or even two weeks, isn't going to help you gain a lot of trust. Realistically, you aren't going to be able to do a lot of sustainable work in that period of time.
For every unethical volunteer experience we take part in or help to fund, we are giving money and motivation to the tour companies, organizations and places that sell these unethical experiences. Not only are we damaging the idea of volunteering, but we are encouraging other unethical projects to pop up because we have created a demand for this type of experience.  
Looking for more ways to make an impact with travel? Check out our resources page on Responsible Tourism. It's packed with resources to help you manage your global footprint and stay ethical while traveling.
How to Ensure Your Volunteer Program is Ethical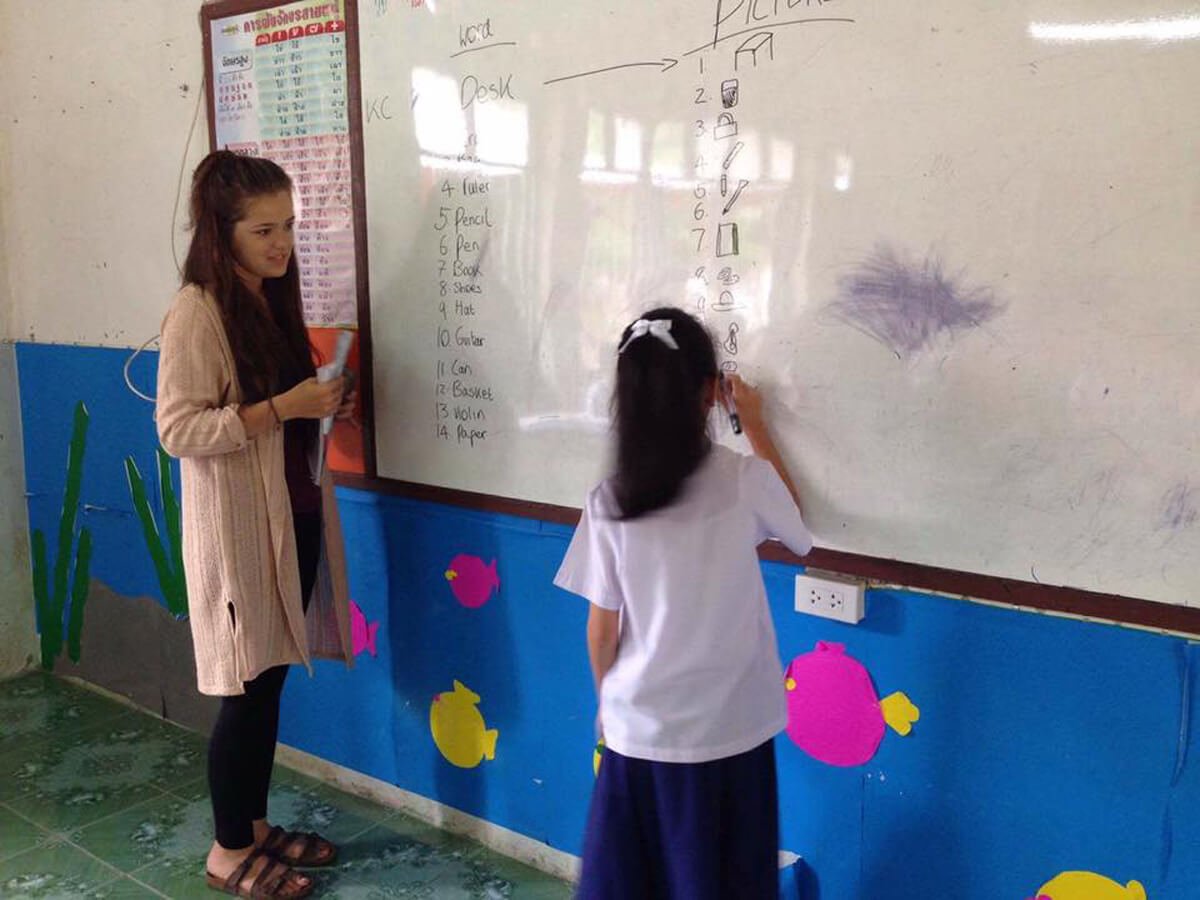 Now I'm sure after reading all of this you are thinking, "How on earth do I know which volunteer programs are ethical and which are not?" It can be difficult to filter through sometimes, but I'm going to go over some major things to consider that will help you sort through the duds and find some truly great programs.
Unethical volunteering programs can be masterminds of manipulating people into signing up for these voluntourism projects which tend to benefit you more than the cause. 
This is particularly the case for the companies that promote volunteering on gap years or summer abroad programs, as they quite often exploit people's eagerness to do something good for the world. Sad, right?
Here are a few ways to ensure a program is ethical: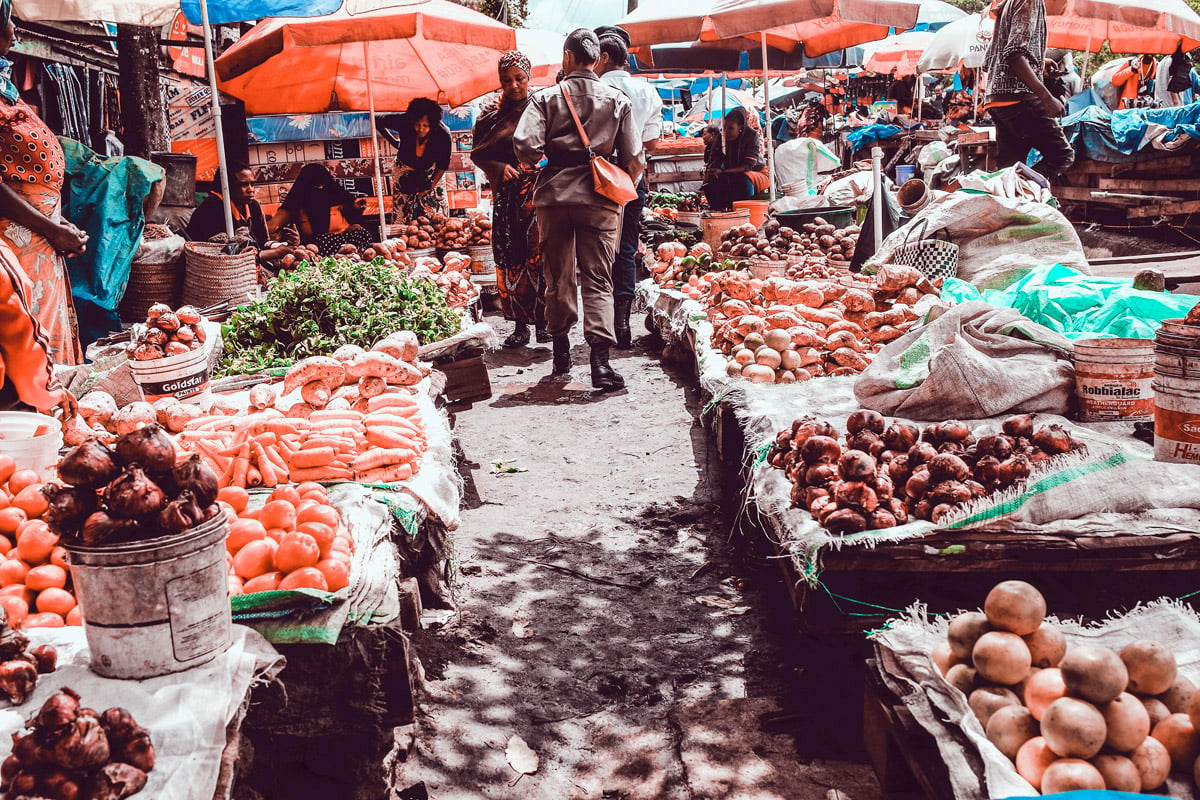 The warning signs/ What you should look out for: 
Ethical Volunteer Abroad Opportunities and Programs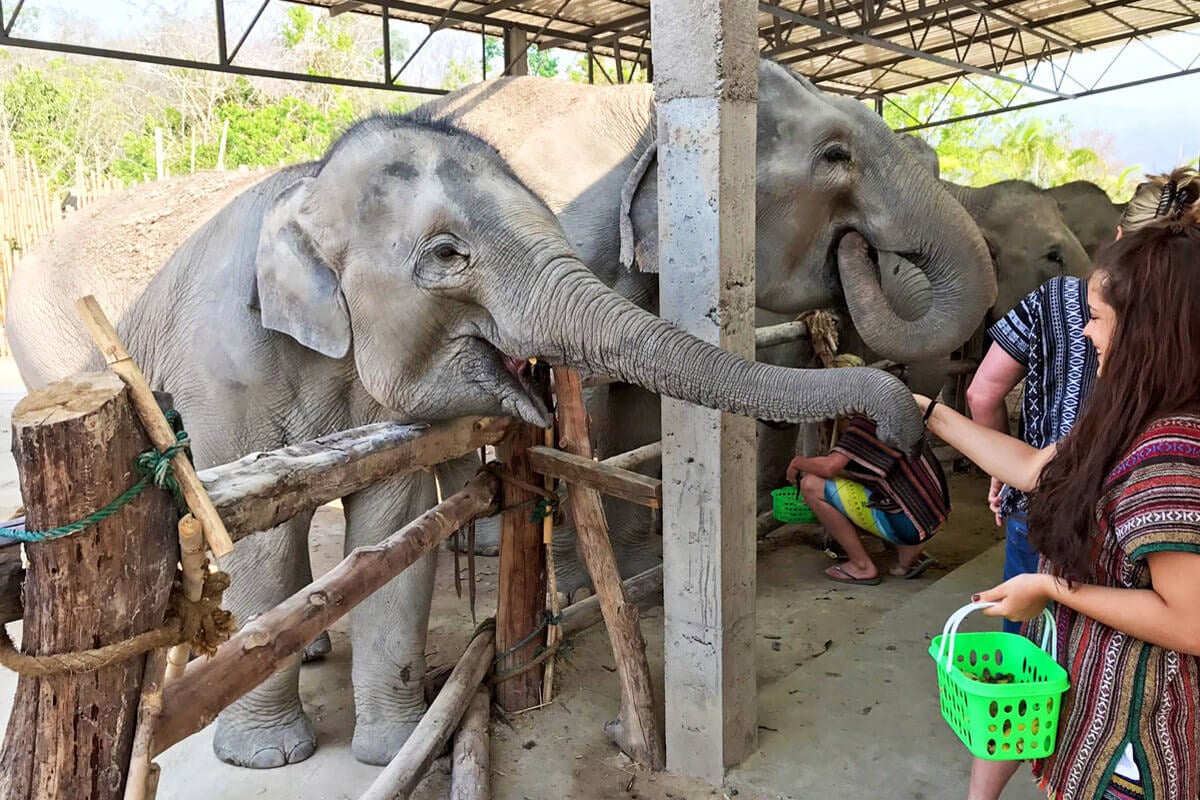 Volunteer Opportunities in Africa:
Volunteer Opportunities in Asia:
Volunteer Opportunities in the Americas:
Tip: Ben and Katie have had great experiences working as volunteers on organic farms around the world. As part of the WWOOFing program, they exchange their manual labor for room and board. A great way to travel on the cheap, too! Plus, this type of work typically doesn't cross any ethical lines, so it's an easy way to know you aren't doing more harm than good.
---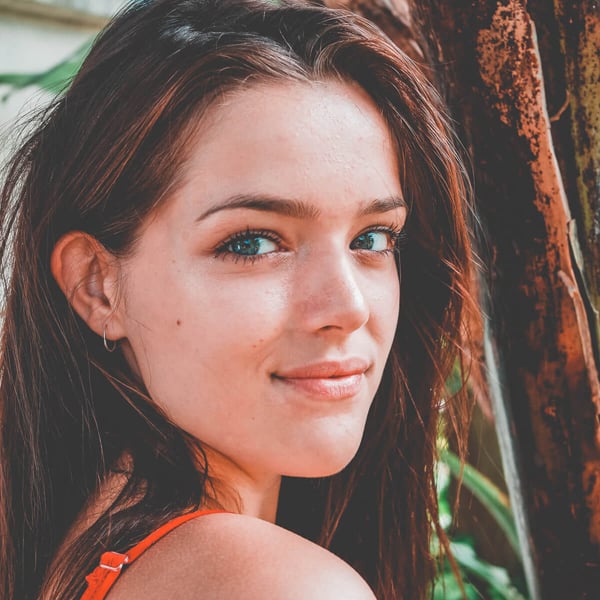 Kirsten Carter is a solo female traveller who has been exploring the world since the age of 16. She has participated in all kinds of travel and is now an advocate for responsible tourism. Living in the heart of Tanzania where she runs her hostel, Rightminded Travelling, she tries to inspire people to travel ethically and responsibly through her blog and social media.
---
Interested in learning more about Responsible Travel?
We are passionate about traveling in a way that is ethical, sustainable and responsible. Visit our resources page on Responsible Tourism to learn more about how you can create a positive impact everywhere you travel! Or read some of our favorite articles on responsible travel below…
Save this article on Pinterest for later!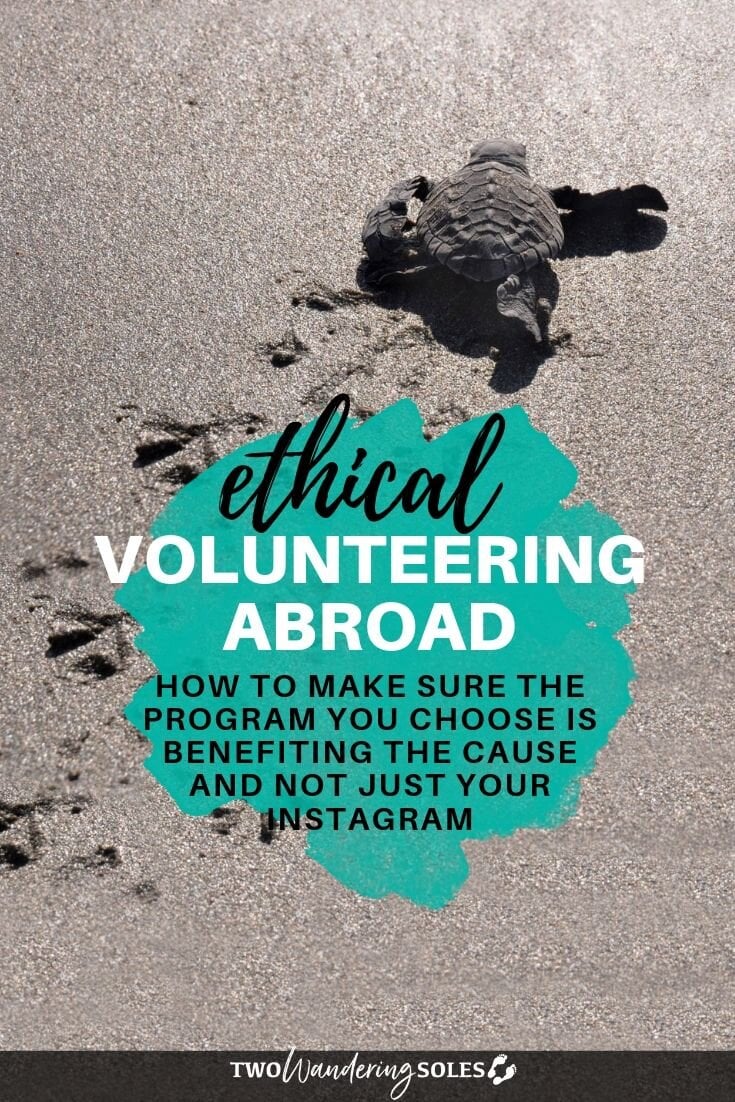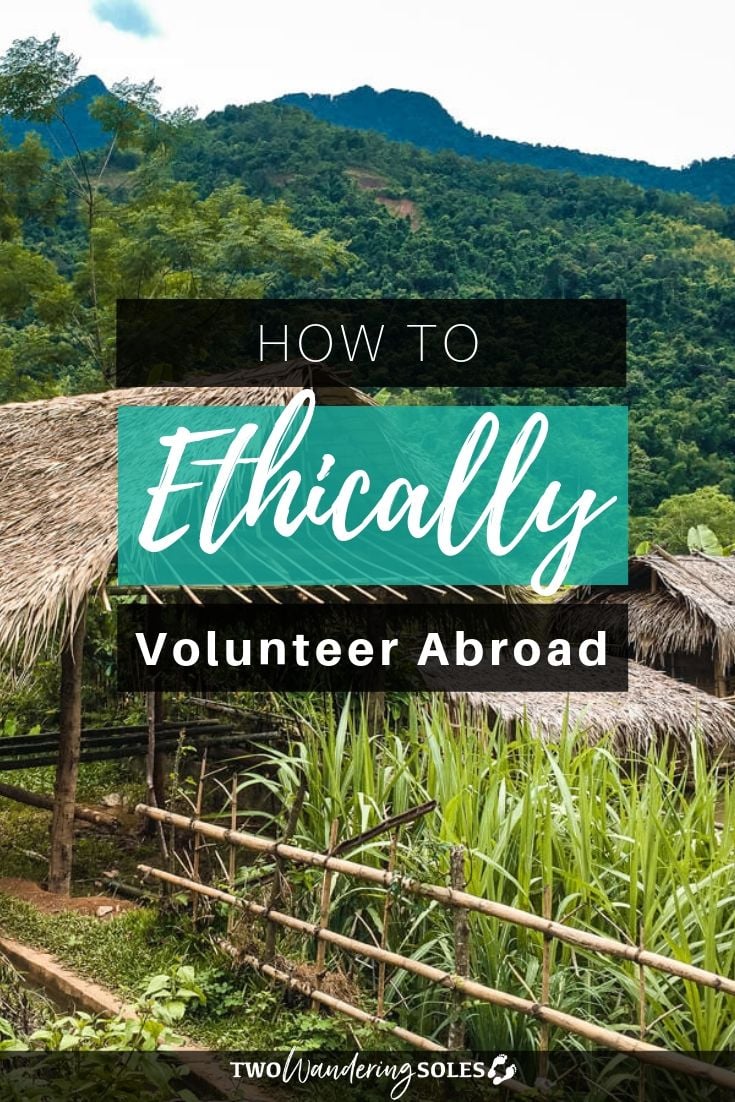 We want to hear from you!
Do you have experience volunteering abroad with an ethically run organization? What was your favorite experience?
Are you interested in volunteer travel and still have questions? Comment below and we'll do our best to get back to you!