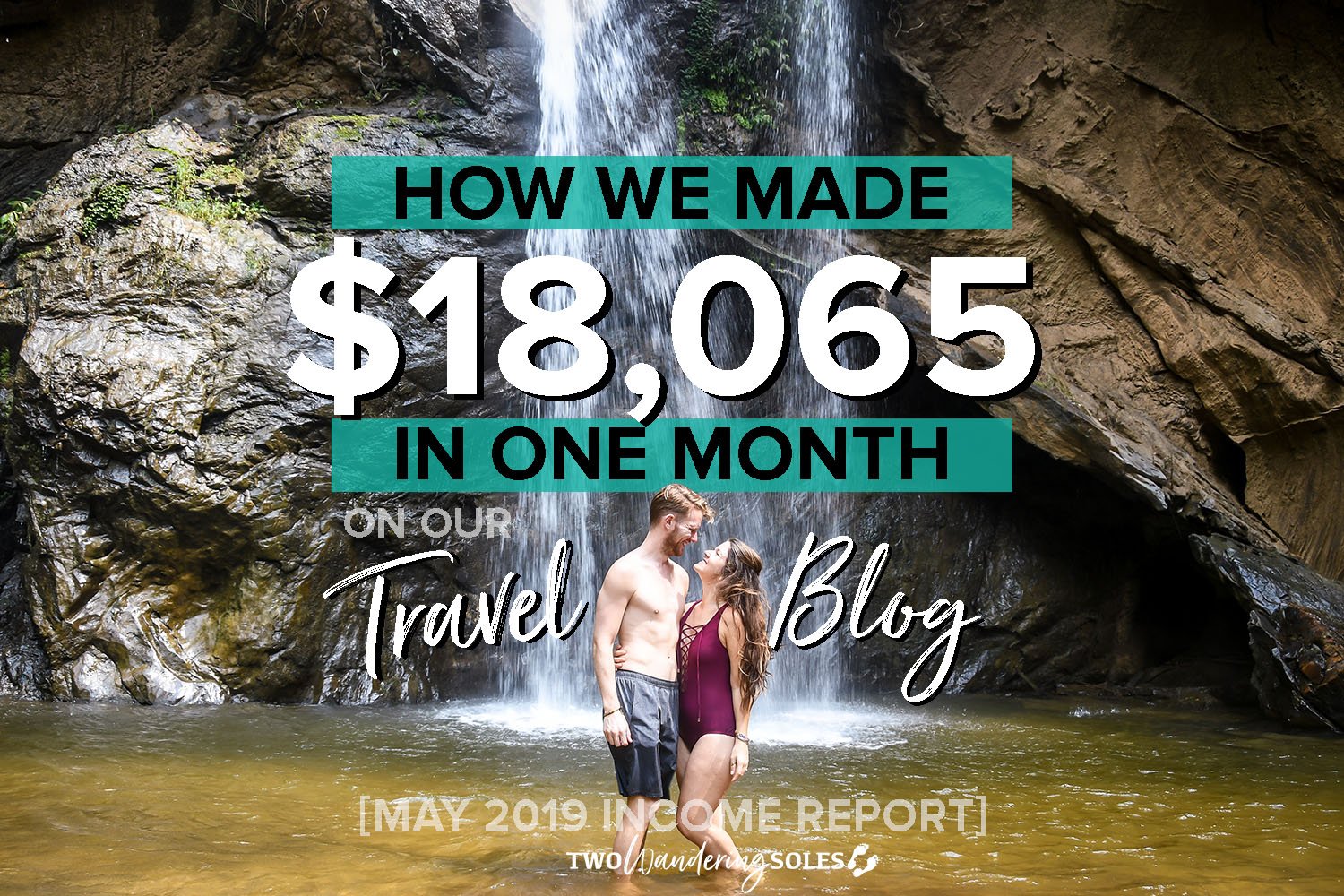 The numbers are in. Well, they've been in for a couple weeks, but we're finally getting a chance after a busy couple of weeks to put it all out in writing.
In the month of May, we earned $18,065.
Don't worry, we're going to delve in deeper and explain how we earned this money, but first, let's explain why we're sharing our income in the first place.
Why do we share income reports?
To show that yes, it really is possible to earn a living as a travel blogger (something we get asked about ALL.THE.TIME.)

To be transparent and serve as a resource for other bloggers.

For ourselves: to help track, stay accountable, and keep ourselves motivated.
It still feels uncomfortable, but the response from our last 2 income reports has been so positive that we are trying to ignore the awkwardness of talking about such a personal subject.
Before we get to the numbers, we want to share what the month of May looked like for us, both on a personal level as well as what work we did.
What May looked like for us
The month of May was very busy and brought a mixture of emotions.
Month in a Glance:
We said goodbye to Chiang Mai

We started on a press trip to Nepal

We did a website redesign 

We did a site audit
Saying Goodbye to Chiang Mai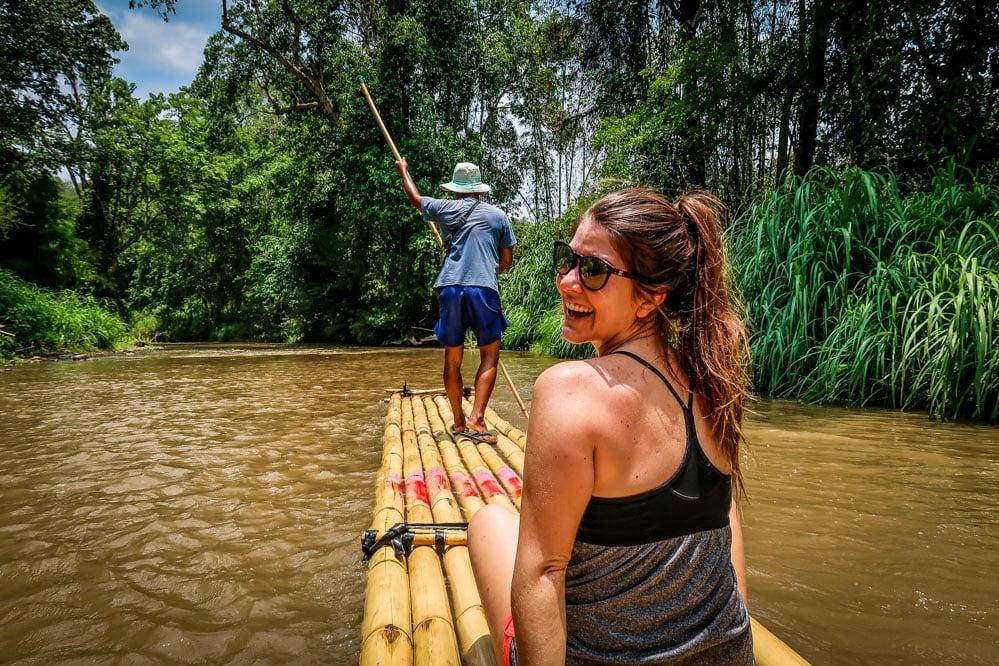 After living in Chiang Mai for 6 months in 2018, and 5 months in 2019, May was our last month in this city that has in many ways become like a second home for us.
I'm sure we'll be back at some point, but probably not in the near future… so we kind of started freaking out. It's easy to forget to explore the place you call home. It's funny how that happens, right?
There were still so many things we still wanted to do and see, so we literally just too a whole week to explore. We went hiking at Doi Inthanon National Park, bamboo rafting, and visited an elephant sanctuary. We visited our favorite restaurants for the "last time" and spent quality time hanging out with friends.
Press Trip to Nepal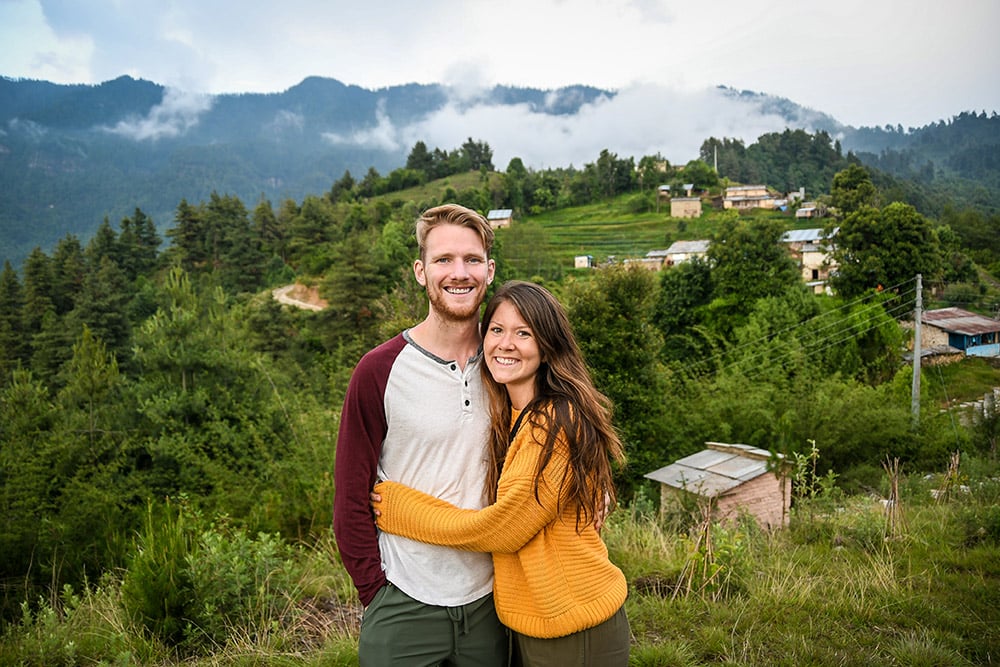 Oh, and early on in May, we found out we were invited on a 12-day press trip to Nepal for trekking and a travel conference. It was pretty last-minute, and we had to rush around in Chiang Mai's sweltering heat to find some warmer clothes for the trip. But it ended up being an amazing experience, and we met a lot of new blogging friends IRL – something that we've been seriously neglecting.
Work we did in May
We had a HUGE to list of things we wanted to accomplish work-wise. And if I'm honest, it was probably – okay, definitely – unrealistic.
But work went to the back burner while we gave ourselves permission to enjoy our last week in Chiang Mai. And I'm so happy we did.
The beauty of this job is being able to shift around our schedule when we feel it's necessary. Though we try not to take advantage of this too often!
Even though we didn't check all the boxes on our to do list (I don't know if this ever really happens for us!), we did get some big things done…
Website Redesign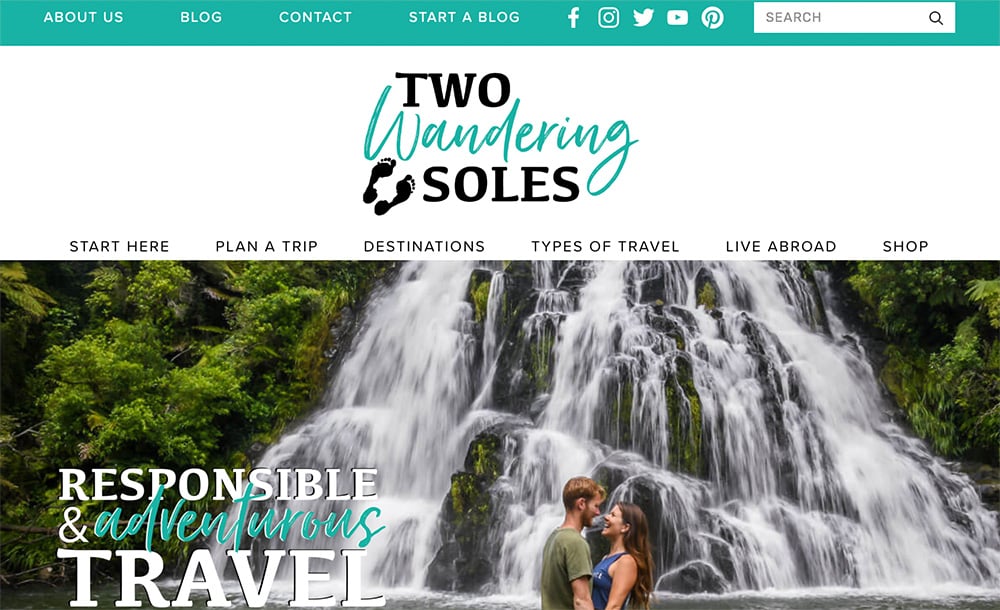 We've been meaning to freshen up our website for a while, and finally, FINALLY pulled the trigger and hired a designer.
It was a long process because a) our website is HUGE and a beast to tackle, and b) May was very busy, and we had lots of things pop up (like a press trip!) in the middle of the design, which made it take longer than we expected.
And we are forever grateful to our wonderful designer, Linsey, who put up with us! (On that note, if you ever need a kickass Squarespace designer, shoot us a message and we can connect you!)
Site Audit
We get asked this all the time:
What work do you actually do? Like, don't you just write a blog post and you're done?!
Oh honey, I wish it were that simple!
There is so much more that goes on behind the scenes of your favorite websites, and I don't want to bore you with the details here.
But one thing that we try to do a couple times a year is to perform a site audit. This basically tells us what issues our website has – what pages are slow, where there are broken links, tags that are incorrect, etc.
We found more things wrong on our website than we're proud to admit, but the silver lining is that it gives us a lot of room for improvement. Onward and upward, right?
Now we just need to find the time to start tackling the list of fixes!
If you are one of those people who is interested in the nitty gritty of blogging, sign up for our Free 7-Day Blogging Bootcamp. We've put so much work into this course to make it the best free course out there.
It seems like the month of May only made our to-do list grow. Going on a press trip meant we had to create more content. And doing a site audit opened our eyes to lots more things we need to fix on our website.
It seems like blogging is a never-ending to-do list. But that's part of the fun, right?! There is always something to, and new ways to challenge ourselves.
Although we fell short in many ways this month, May was our highest-earning month yet. *Excuse me while I pat myself on the back!*
Let's take a look at the numbers, shall we? 
May 2019 Two Wandering Soles Earnings:
$18,065
Important Note: As we explained in our first income report, it has taken us a long time to get to this point. And our goal in sharing this number is not to boast, but to share how we make money in hopes of helping others on this journey (or to answer the question we are constantly getting asked: "So, like, how do bloggers even earn money anyway?!")
Reading other bloggers' income reports have helped us a great deal as we have grown our website, and we hope to give back and be a resource for others.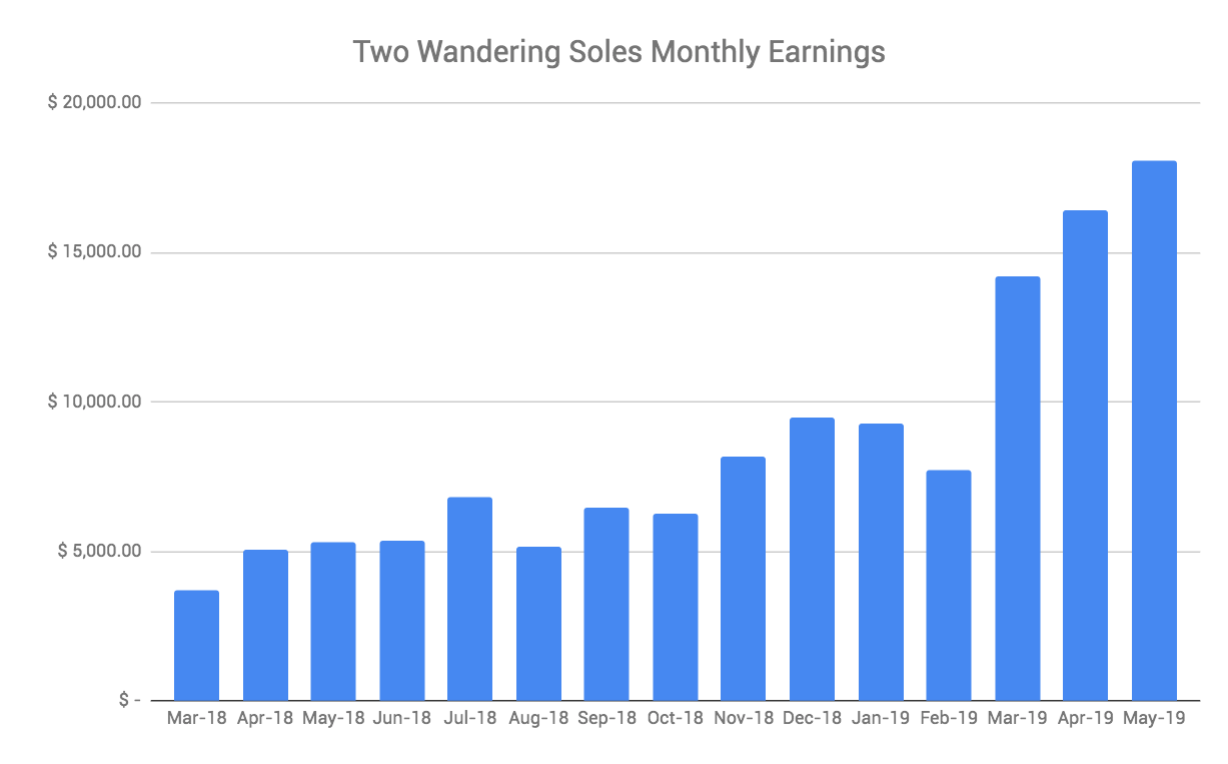 Check out our other Income Reports:
May 2019 Website Statistics
As bloggers, our income is directly related to how many people are visiting our website. So before we talk money, let's go over our traffic for the month. We're also sharing how much we grew compared to the last month.
Pageviews: 304,495 (growth of 5.0%)

Unique Visitors: 193,340 (growth of 10.5%)

Sessions: 236,708 (growth of 10.1%)

Social Media Followers: 29,328 (growth of 2.6%)

Email Subscribers: 10,401 (growth of 10.4%)
Here's a few snapshots of our May 2019 Google Analytics. Click on any image to view them in a larger size:
Traffic Numbers

Top Ten Traffic Sources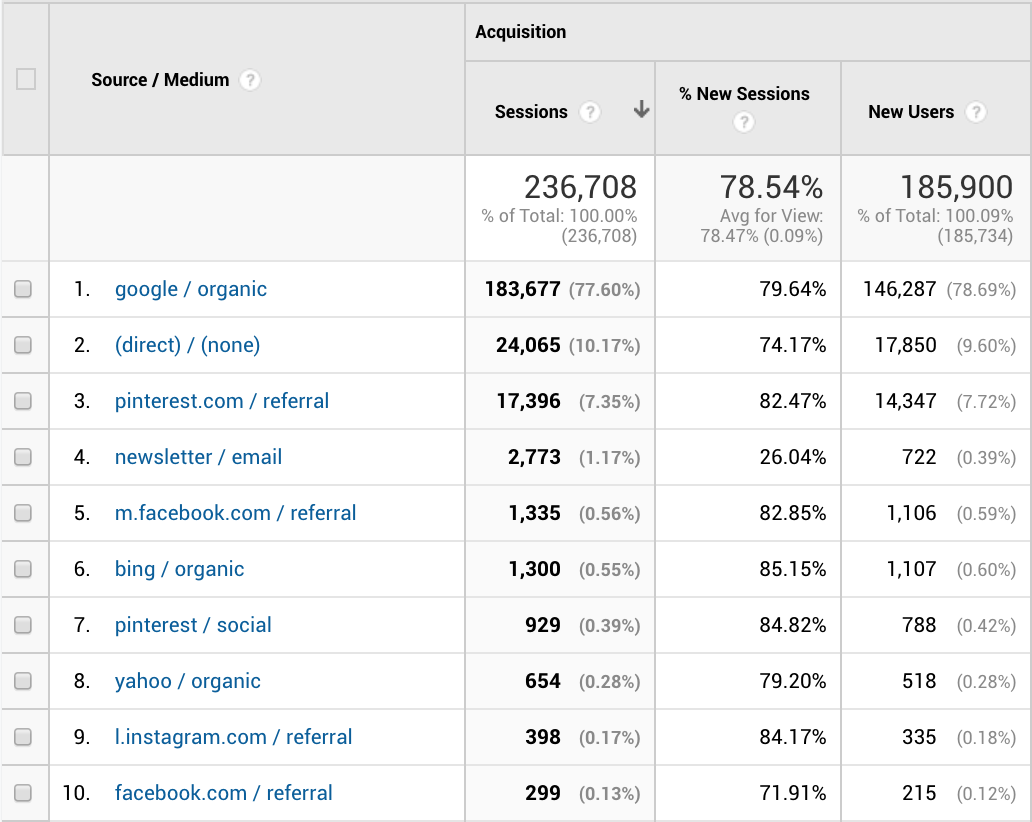 Mobile vs. Desktop vs. Tablet
Top Traffic Channels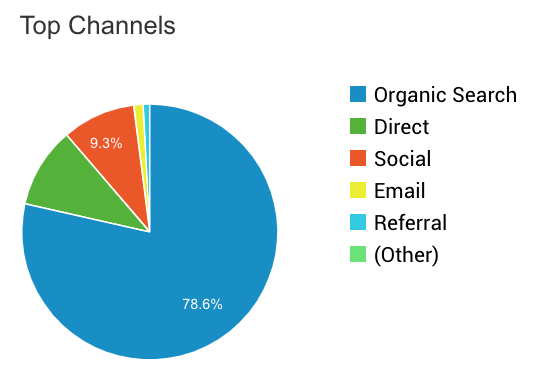 Let's Break It Down!
Now that you know a little bit about why we're sharing our income and how many people are visiting our site, let's get to the good stuff and show you where that money came from…
Disclosure: Throughout the rest of this page there are affiliate links, and we may receive compensation if you click on a link at no cost to you, so click away as your heart desires. You can read our full advertising disclosure and privacy policy here.
Affiliates: $12,332
Have you heard of Affiliate Marketing? It can be a complicated thing to master, but at its core, Affiliate Marketing is simply recommending a product or service to others, and being compensated in return.
For instance, you get $50 for every friend who joins your gym! (Maybe you're doing affiliate marketing without even thinking about it…)
Who are our affiliates?
We have over 30 affiliate programs we work with (just added a few new ones this month!). They range from large companies like Amazon to independent tour companies we have gone through and just LOVE to promote because we had a great experience.
We work with a lot of affiliate programs, but some that did well for us in the month of May were:
Looking Forward
As we get further into summertime, travelers will start taking their vacations around the world, which means the bookings they made back in January are coming to fruition. It's great for them because they get to travel and it's great for us because we finally get paid.
The average traveler plans out their trips about 3-6 months ahead of time. However, there is a large amount of travelers that still book last minute tours, hotels, and transportation, and those affiliates tend to do well during the summertime. Since we had a $1,600 increase in affiliates this month, we expect affiliates for next month to stay around the same as May.
Advertising: $5,733
Advertising continues to be a major source of income for us. We work with Mediavine, a 3rd-party provider who basically does all the work for us.
Looking Forward
We lowered the frequency of ads on our website in the month of May, and we plan to continue decreasing slowly until we get to a balance that we're really happy with.
We don't love when advertising is distracting on websites, but it is an important piece of our income. So we're still working to find a good balance between revenue and user experience.
Sponsored Posts / Brand Partnerships: $0
During the month of May we did zero brand partnerships, and we are okay with that.
Looking Forward
We actually have a handful of collaborations and partnerships that are in the works right now for June. And while they can be fun, they also tend to be some of the more time-intensive work we do.
Unlike affiliate and advertising income — which are passive once you get them in place — partnerships often require a lot of work.
We always want partnerships to come from a place of authenticity and we are guilty of spending too much time making sure the content we create is exceptional.
Looking forward, we are going to increase the rates we charge and limit partnerships to only those that we're super excited about.
BONUS: Free Stuff: $5,181 value
We NEVER include free travel or products in our income because even though it's a nice bonus, it doesn't pay the bills, honey.
FREE* TRAVEL: $5,181 for two people
Our Nepal press trip could technically be considered free travel, so we're including the estimated value in this section.
We were flown to an from Nepal, had an amazing time on the Mohare Danda trek, and had a lovely hotel stay in Kathmandu. However, what many people don't realize is that press trips are also lots of work.
Think of it like this: A marketing executive might travel to Miami for a conference and meetings with clients. They might have nice meals and stay at a nice hotel and have an overall good time, but it's still a work trip.
Now, I think travel blogging press trips are probably way more fun than the work trip I just described, but it. is. still. WORK.
Our trip to Nepal meant that we had to take days away from other work. We had to attend 3 days of conferences. And most notably, we had to create content on Nepal in exchange for this trip — content that took us an entire week to produce (though, we went way above what they were asking).
On some press trips, travel bloggers are paid to compensate for their time. This press trip did not.
After all is said and done, the press trip to Nepal was worth all the work and we are very happy we went. But we're also very happy all our deliverables are done!
FREE PRODUCTS: $0 VALUE
We did not accept any free gear or products during the month of May.
Our Blogging Expenses: $1,281.45 
Running an established website can be expensive. Some of these costs happen on a monthly basis, while others are one-time expenses.
Monthly Costs:
New Monthly Cost: This month, we joined Impact Travel Alliance, a media network for conscious travel bloggers. They were the organization who helped connect us with the press trip in Nepal, and we're excited to *officially* be part of this network of passionate travel professionals. The membership is $10 a month for each of us ($20 total) but the first 3 months are free!
MailerLite: $50 – This is the service we use to send emails to our subscribers. (Made it to the next payment tier, yay!)

Gmail Suite: $12 – We pay for our own branded email addresses

Notion: $4* – Software to organize projects and tasks

Virtual Assistant (VA): $237 – We have a lovely assistant who helps us with tasks like managing Pinterest, working with guest authors, and optimizing our site.

Tailwind: $10* – Software for scheduling pins on Pinterest that we could not live without!

KeySearch: $8.45* – Game-changing SEO tool that assists in finding keywords

Hosting/Domain: $17.50* – The cost of just keeping this website live

Epidemic Sound: $15 – Royalty free music our YouTube videos

Amazon Prime: $10* – We use this for the cloud storage for our thousands of photos! (Plus, the quick delivery comes in handy when we're back home in the US.)

Photoshop & Lightroom: $10 – Photo editing software

Allianz Travel Insurance Yearly Policy*: $37.5
*monthly cost of annual payment
One-Time Payment:
Web Designer: $360 – We hired a web designer in the month of March and are working on a site redesign, and our last payment was in May. Super excited for this! (Note: In total, this is a $1,200 project. This was our last payment.)

World Nomads Travel Insurance for Nepal: $156.05
Our Net Earnings for May 2019: $16,783.55
After you subtract our website/blog expenses, we netted a total of $16,783.55 for the month of May 2019.
May Travel Expenses
Part of being a travel blogger is, well, traveling. And even though we did go on a press trip this month where our costs were covered, we did some exploring around Chiang Mai on our own.
We're sharing these expenses so you can get a better understanding of the finances of travel bloggers. I will say, however, that these "adventure days" were not necessarily work-related. We likely would have done the same things regardless of if we were travel bloggers or not.
Day trip to Doi Inthanon National Park

Bamboo Rafting

Elephant Nature Park
Costs of Exploring Chiang Mai (2 people): $296.56 
Our Goals for next Month
Confession: I'm writing this at the end of June, so even though these technically should have been for this month, these are our goals for July.
Blogging Goals 
Hire help! We're overwhelmed by just how much there is to do (in a good way!), so it's time we ask for help. We have one team member now, but our list of projects is ever-growing, so we're in the process of making some more hires. Yay! 
Honestly we have a lot on our to do list, like fixing some site issues and updating old content, but our first matter of business is getting the help we need and getting our new team members trained in. 
Personal Goals
Be consistent with yoga. We're in Bali, after all! And we have a great studio here, so we're aiming to go at least 3 times a week. 
Explore Bali. Sometimes on our days off, it can be tempting to just Netflix and Chill, but we're in this amazing place and there are tons of things we still want to do and see. So we want to take advantage of our time here and get out and explore in our free time.
Finish 1 book. We went to a pool the other day and read for the first time in a really, really long time. We both really enjoy reading, but it has just fallen down in our list of priorities and we haven't been doing as much of it as either of us would like.
Lessons from this Month
Networking with other bloggers is invaluable.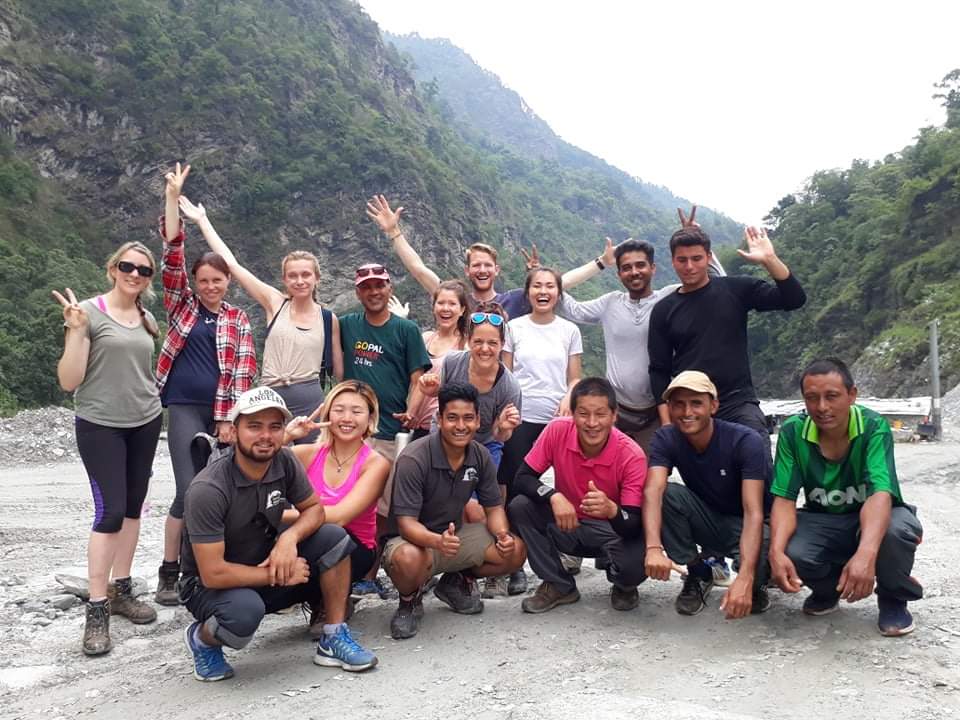 Travel blogging can be a lonely job. I know, I know, I have Katie as a co-worker, but still…
We're trying to do a better job at being transparent about what our day-to-day life is really like as travel bloggers. And contrary to what Instagram might have you believe, we don't spend the majority of our days chasing waterfalls or soaking in hot springs. We actually spend a lot of hours behind computer screens. And most people don't understand what we "do".
It can be exhausting explaining our jobs over and over again, and it feels so good to have a community of fellow bloggers who "get it". And until pretty recently, this group of kindred spirits has existed for us only online. One of the best parts of our press trip to Nepal was finally meeting some bloggers we've been chatting with virtually for years (like Lia from Practical Wanderlust!), and meeting new travel blogging friends from around the world.
It felt good to remove the keyboard and actually speak to other people who speak our language.
If I were to give advice to new bloggers, I would say don't delay in-person networking. Seek out press trips early on and attend travel conferences. The connections you make are incredibly valuable.
If you want to be updated when we release a new income report, please sign up for your Blogging Tips email list. We'll send you the first 3 lessons of our Blogging Bootcamp TOTALLY FREE! Plus pop into your inbox from time to time with other blogging tips and advice.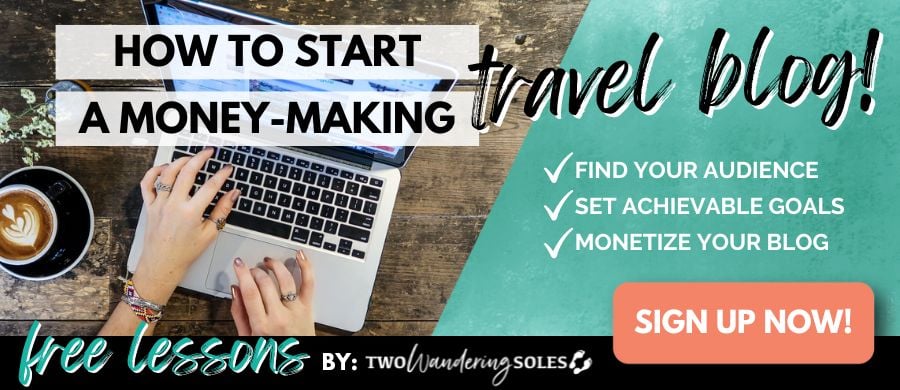 Interested in learning more about blogging?
Be sure to check out our Blogging Resources Page for the chance to enter our FREE mini-course on starting a blog, plus all sorts of other great info about blogging! Here are some of our favorite articles about blogging below…
Save this article on Pinterest for later!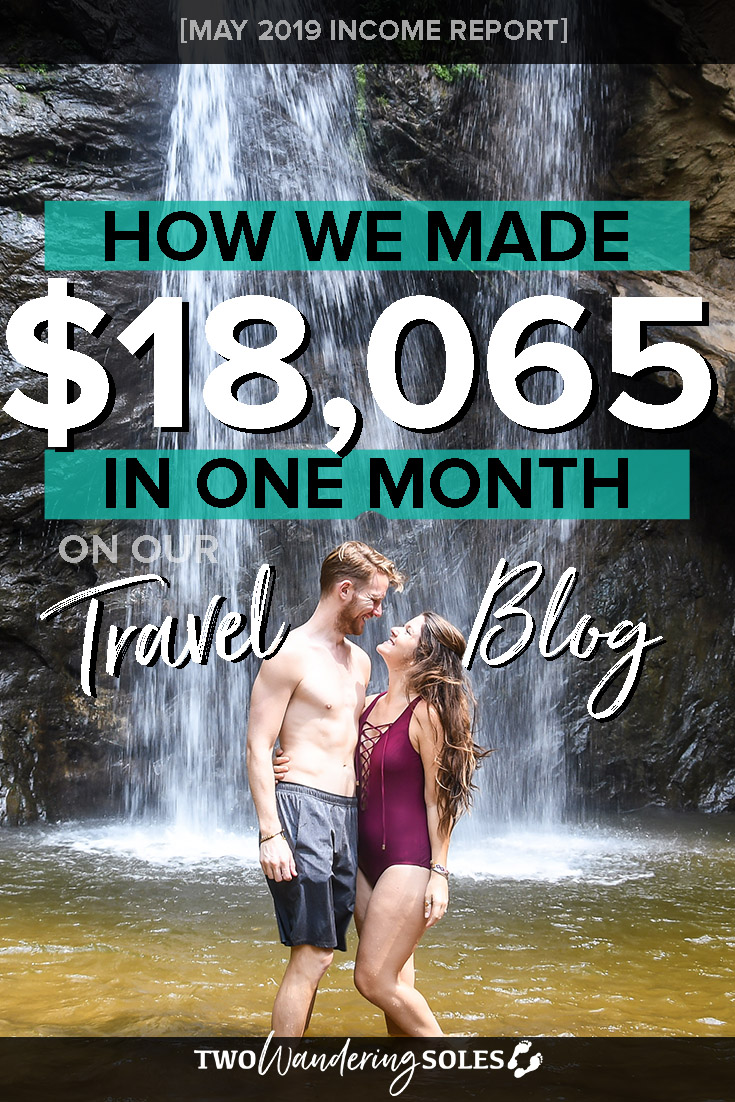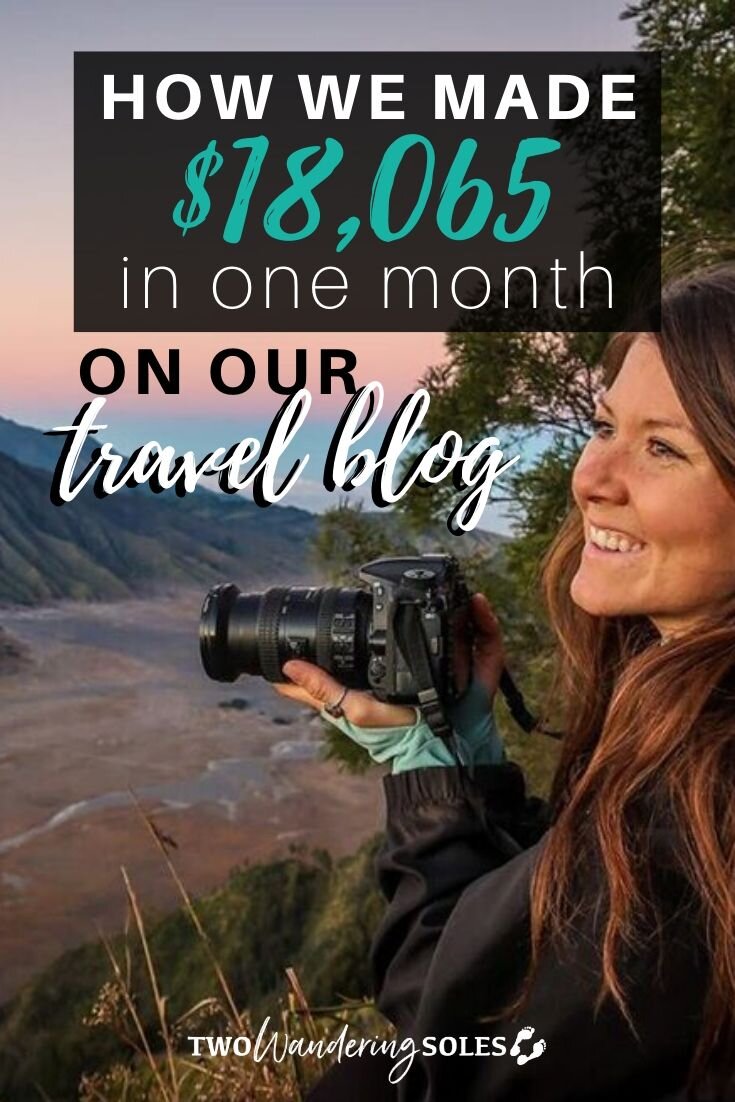 Final thoughts…
We truly hope this income report has been informative (and/or interesting!). We'd love to hear any thoughts or questions you may have. Comment below and we'll do our best to get back to you!