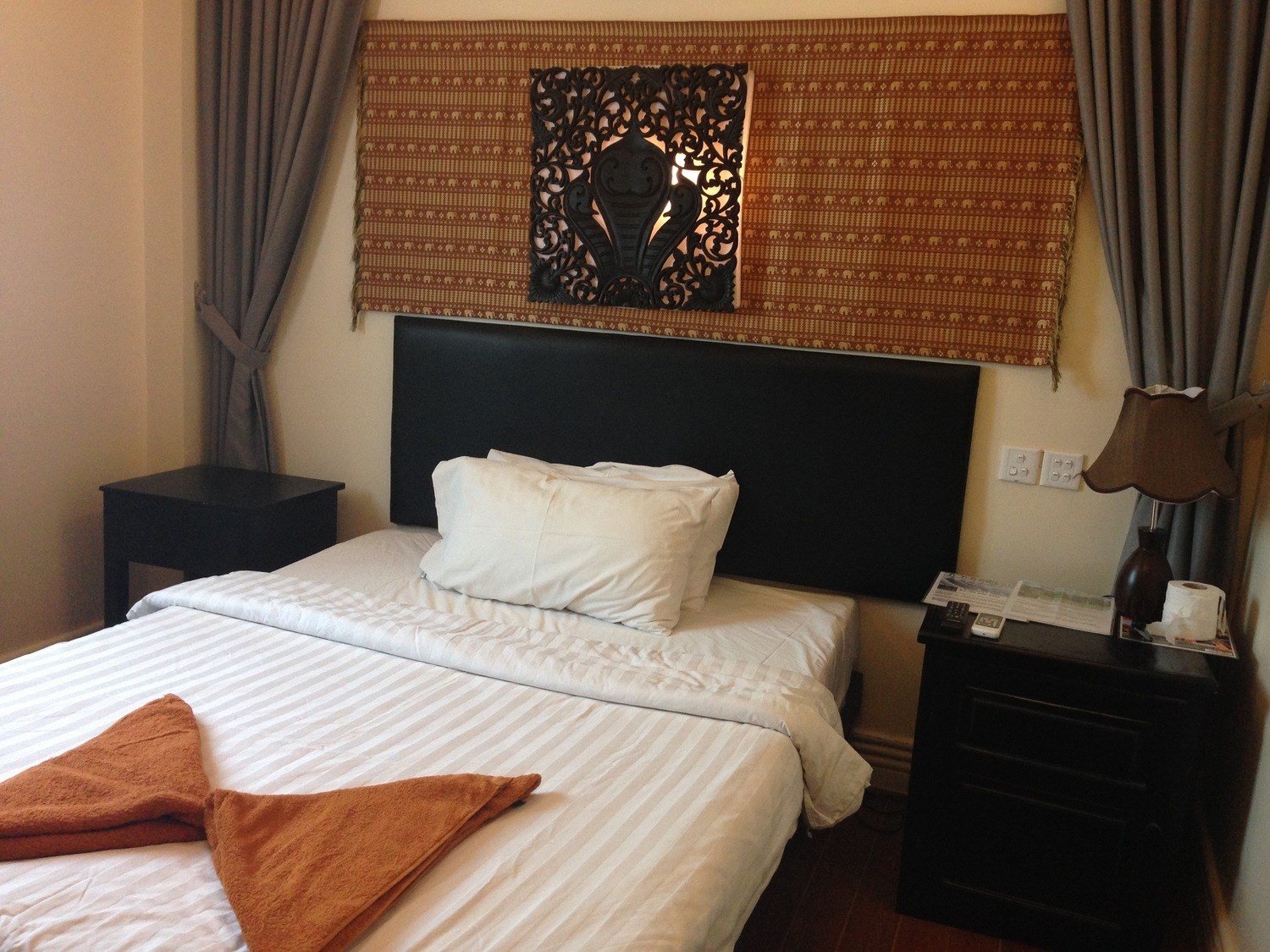 For many of us in the Western world, having access to clean water is a privilege we take for granted. Drinkable water flows from our taps and drinking fountains are often readily available.
But just like the troubling statistic we learned about education in Cambodia, the reality is pretty dire when it comes to access to clean water in this country. It's estimated that nearly 60 percent of rural Cambodians do not have means to clean drinking water – something that is a necessity.
Toxic water is responsible for 20% of infant deaths in Cambodia, and walking to a well to collect drinkable water often takes children away from school and adults from earning money for their families. In reality, not having access to clean water plays a huge role in keeping Cambodian in a cycle of poverty.
So what can I do?
A lot actually. Providing villagers with a well costs just $230 – that's just $23 between 10 people. Or the equivalent of a few nights out at the bar. That really puts it in perspective, huh?
Since 2014, funding from Mad Monkey hostels and private donors have helped build 146 wells in rural Cambodia. That's 584 families whose lives have been completely changed. Their day-to-day worries no longer include finding clean water to drink. That is big.
Learn more about this clean water initiative on Mad Monkey's website.
What about the hotel?
So now you're probably wondering what the last Mad Monkey property was like, right? Well by the time we reached Siem Reap, we had been staying in dorms for nearly 2 weeks and were more than ready for a private room.
Naga Angkor Guesthouse, Mad Monkey's sister hotel, delivered with a sleek and reasonably priced private room. The central location is walking distance from Pub Street, making it a perfect base for a visit to Siem Reap.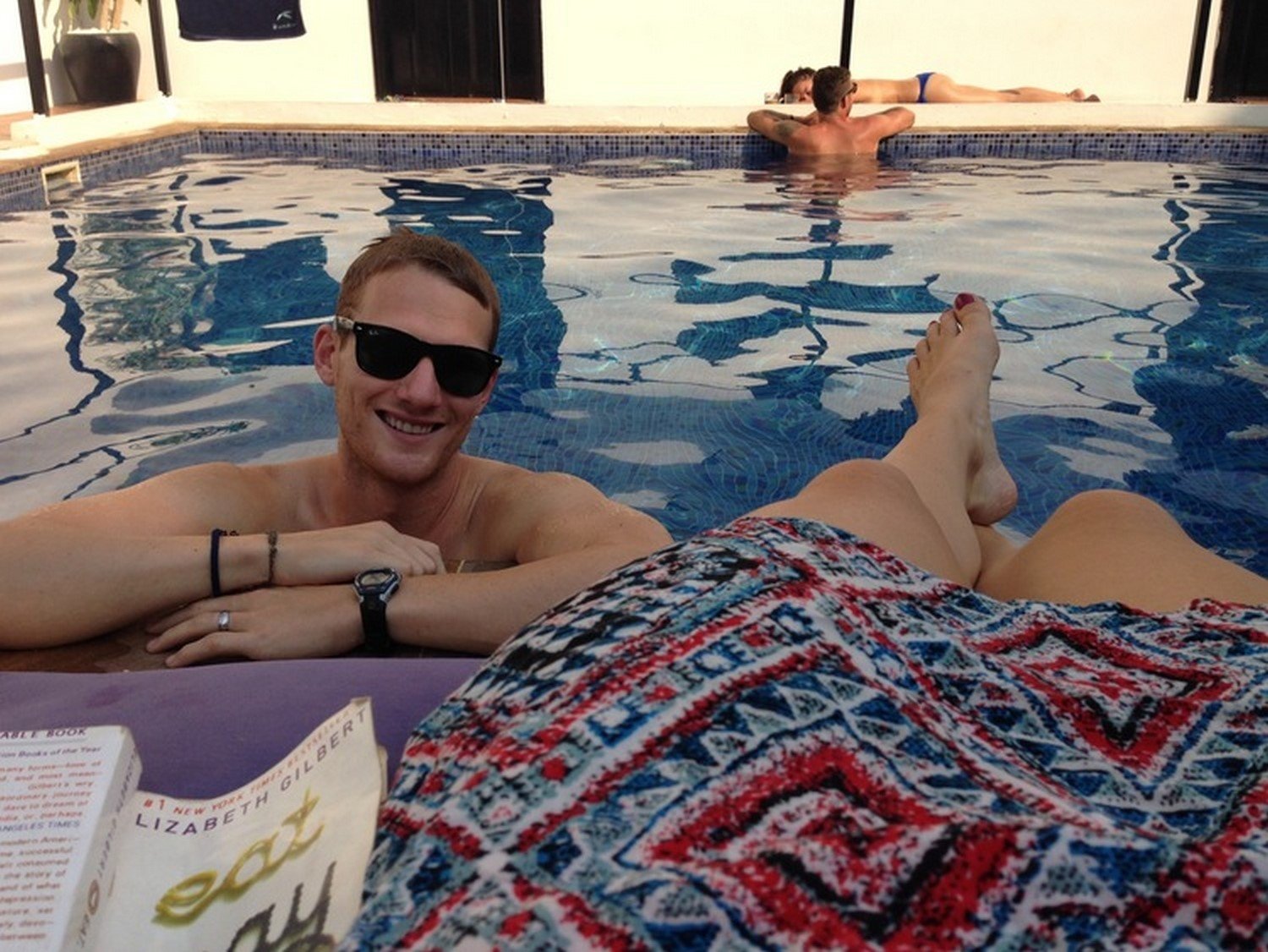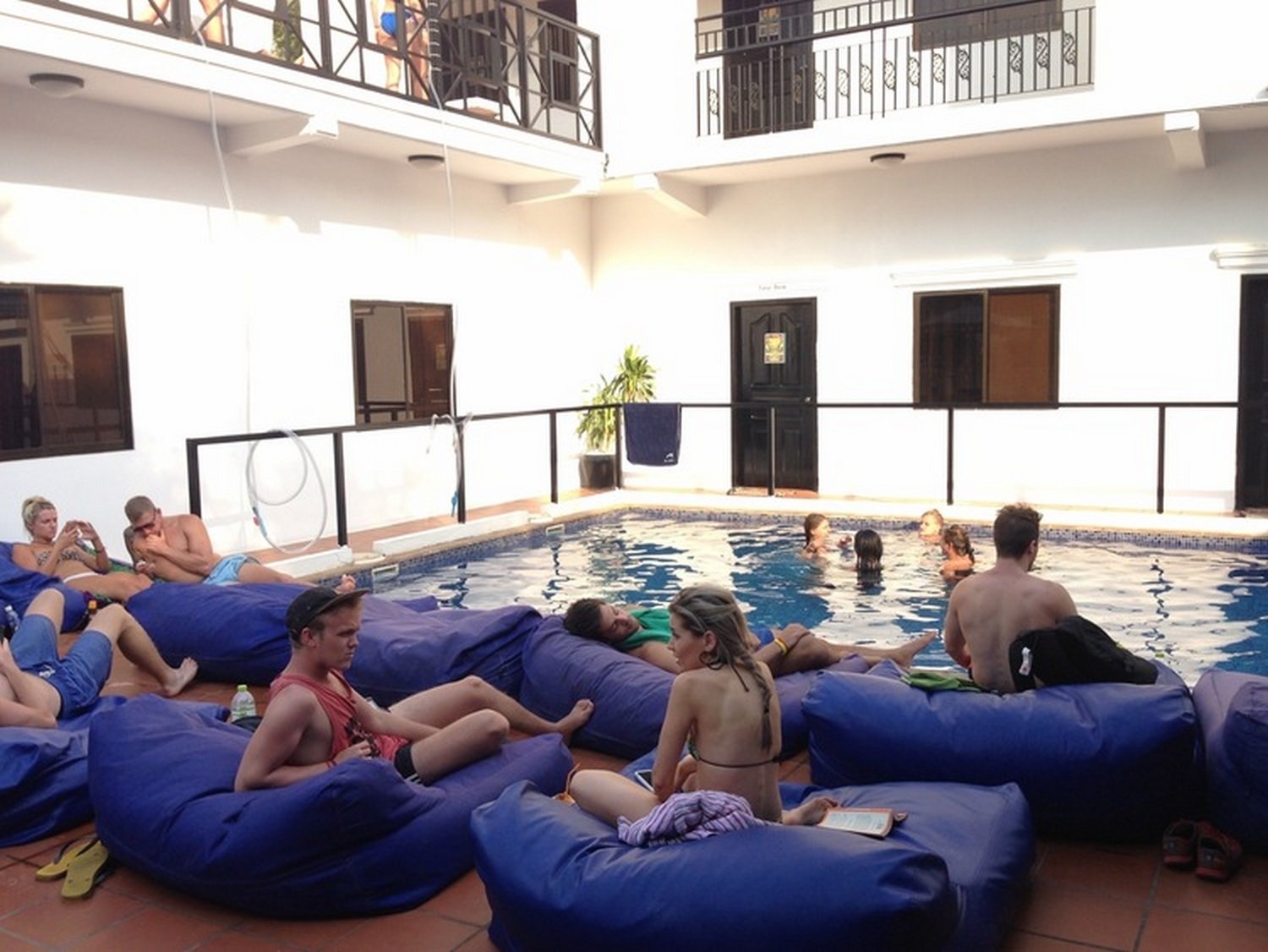 Another perk is that all guests at Naga Angkor are able to use the pool at Mad Monkey, located just a couple blocks away. And trust us, in the heat of Siem Reap, you'll definitely want some pool time!
Naga Angkor Guesthouse also has a convenient onsite bar and restaurant. In all honesty though, we weren't overly impressed with the food.
Unlike the other Mad Monkey restaurants where the food was fantastic, the meals we ordered here were just mediocre. With a sign proclaiming the "best burger in town", we just had to try it. It was fine, but nothing very memorable.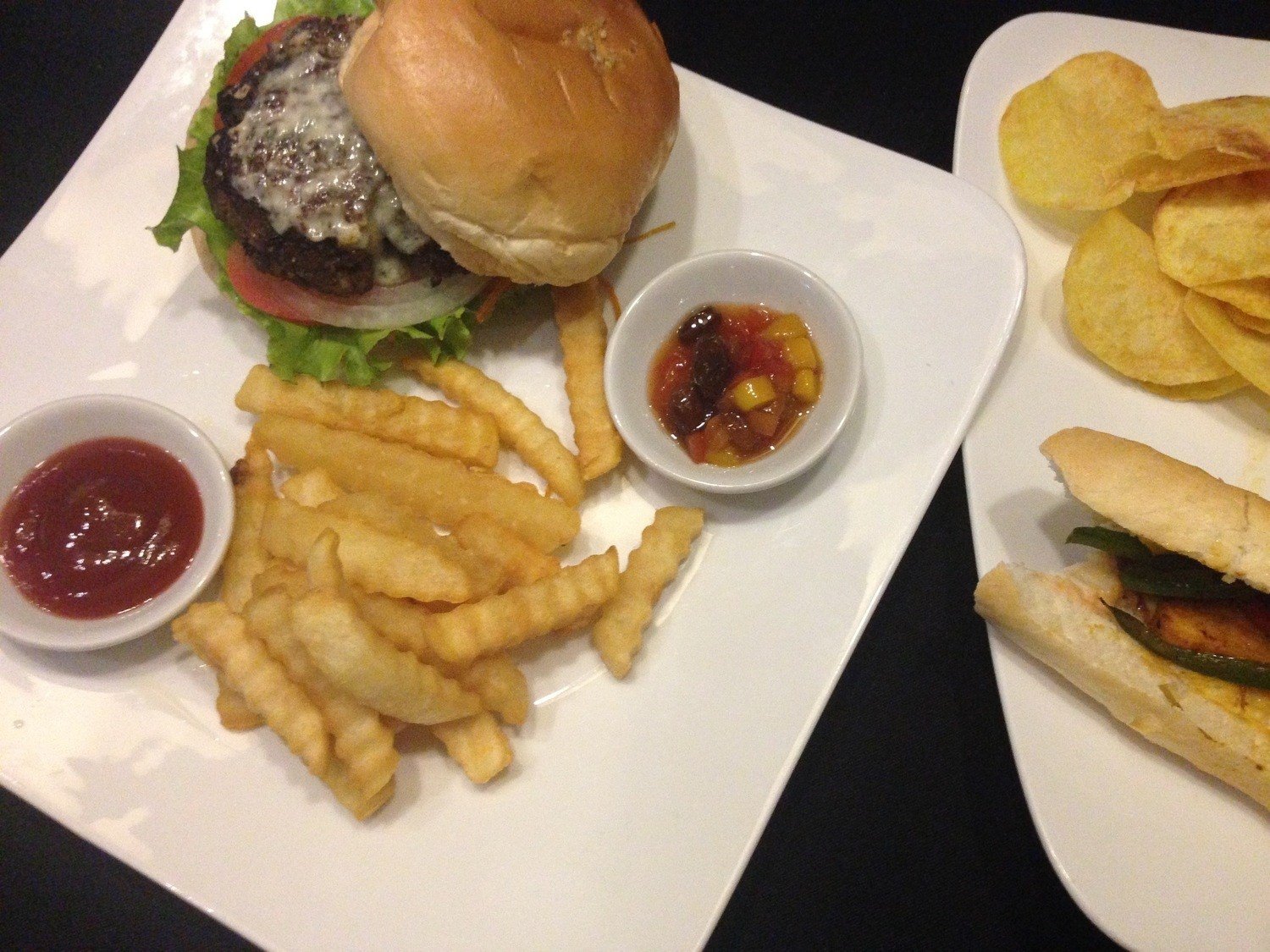 The restaurant was a nice area for mingling, and with decent happy hour specials, it was a good place to have a couple beers or cocktails before going out for the night. And if you're really looking for a party, the Mad Monkey Hostel in Siem Reap has events every night, so that's the place to be!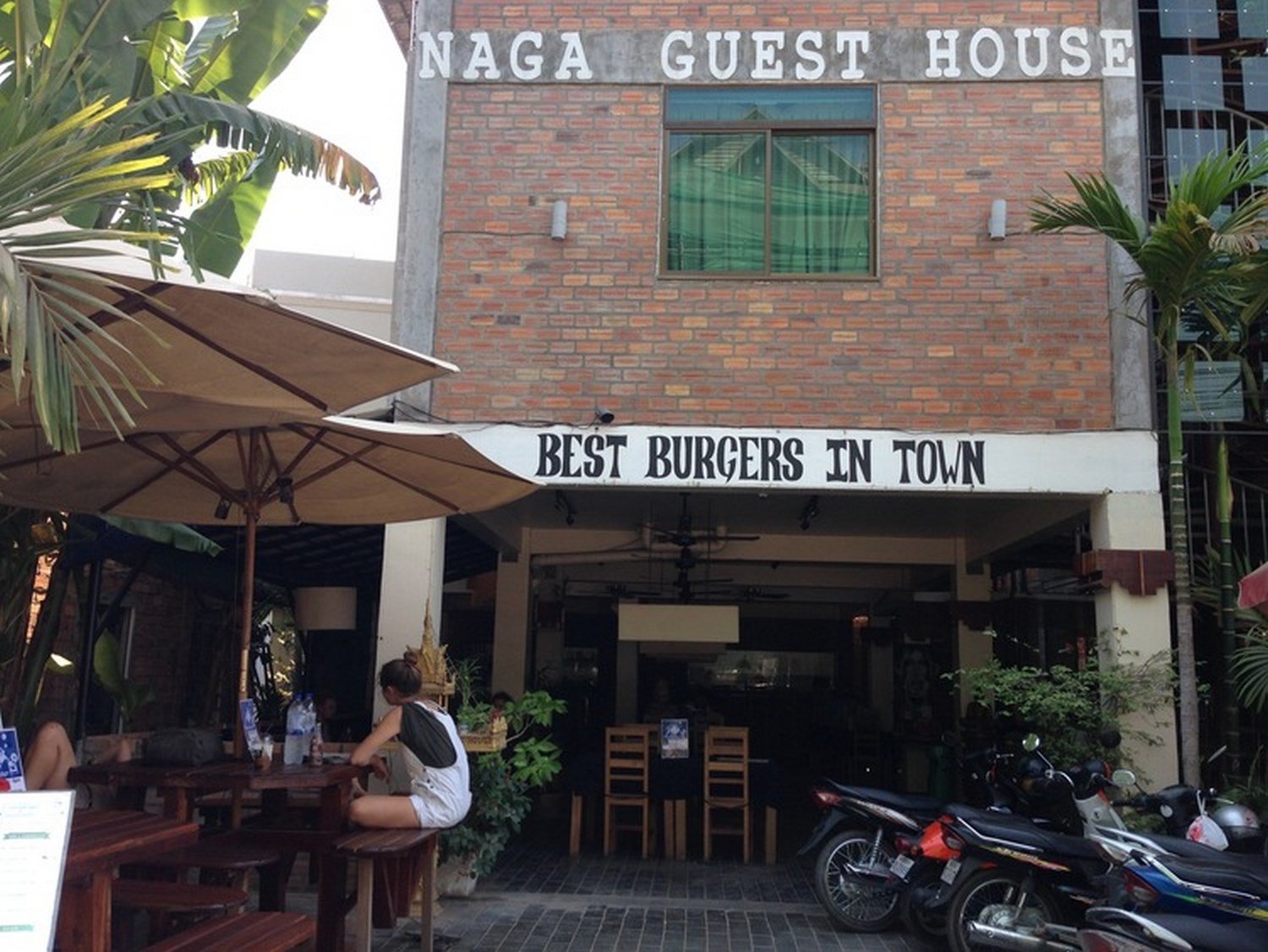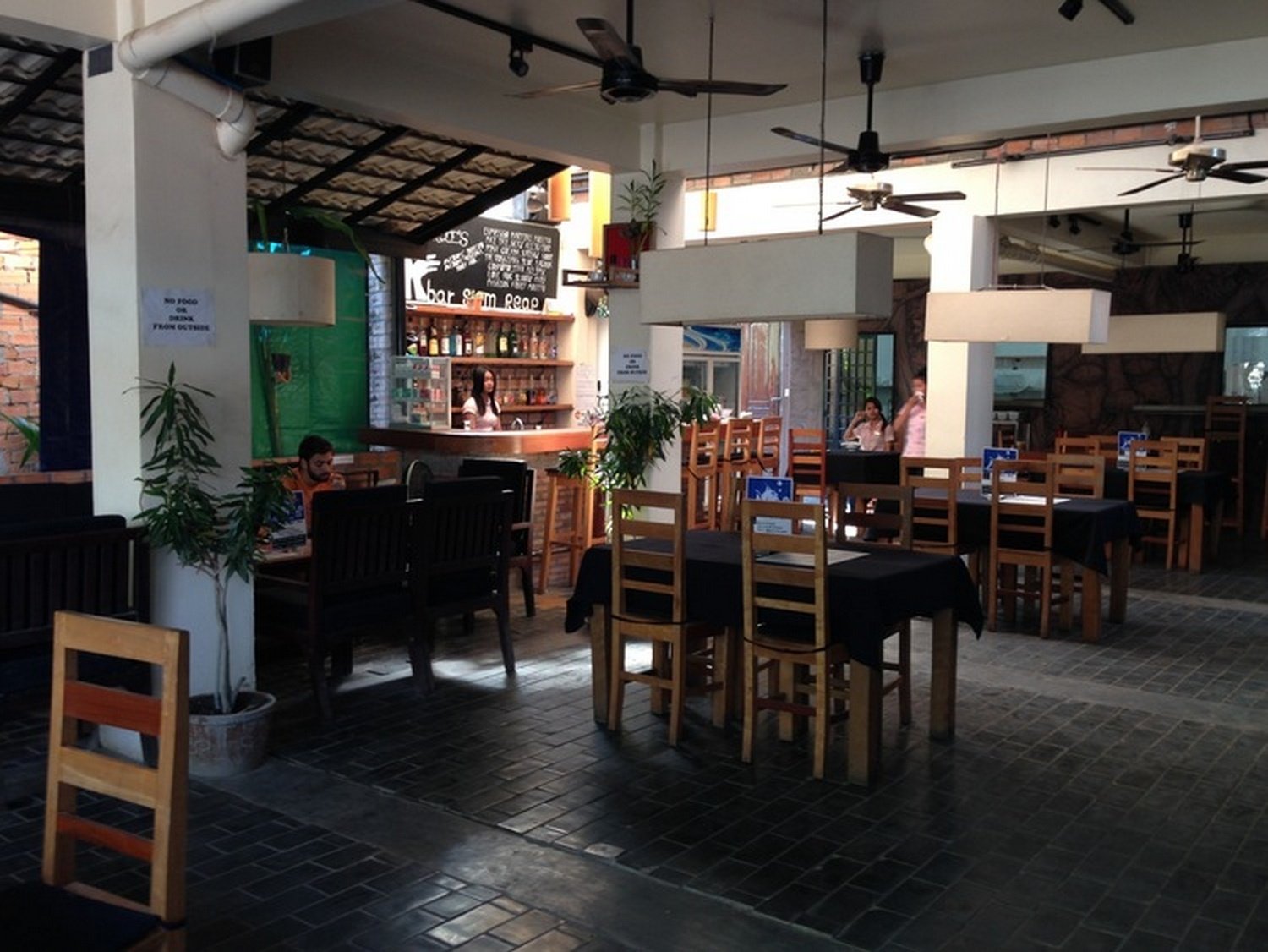 Just like all the other Mad Monkeys, the staff at Naga Angkor was excellent. They remembered our names, helped us plan our time in the city, and made sure we'd had a good day when we returned each evening.
And once again, staying in a place where we knew the staff was fairly compensated for their hard work made us confident that our choice to stay at Mad Monkey Hostels throughout Cambodia was a good one.
Next Read: 2 Weeks in Cambodia – The Ultimate Backpacking Itinerary
---
Mad Monkey Hostels invited us to stay with them at their locations around Cambodia and learn more about their dedication to supporting the local communities. This article was written in exchange for our stay at their property in Koh Rong Samloem. As with any sponsored post, all opinions are 100% our own.
Learn more about Mad Monkey and it's other fantastic locations:
Mad Monkey: Hostels With A Purpose
Koh Rong Samloem: Luxury on a Backpacker Budget
Kampot: Stylish Hostel & Inspiring Education Project