As the secret outdoor adventure capital of Honduras, there are so many things to do in Lake Yojoa. The towns surrounding the lake are full of coffee farms, mountains, waterfalls and caves, and they are ready to be explored. Oh and did I mention there is a microbrewery in the jungle?! The time is now to visit Lake Yojoa.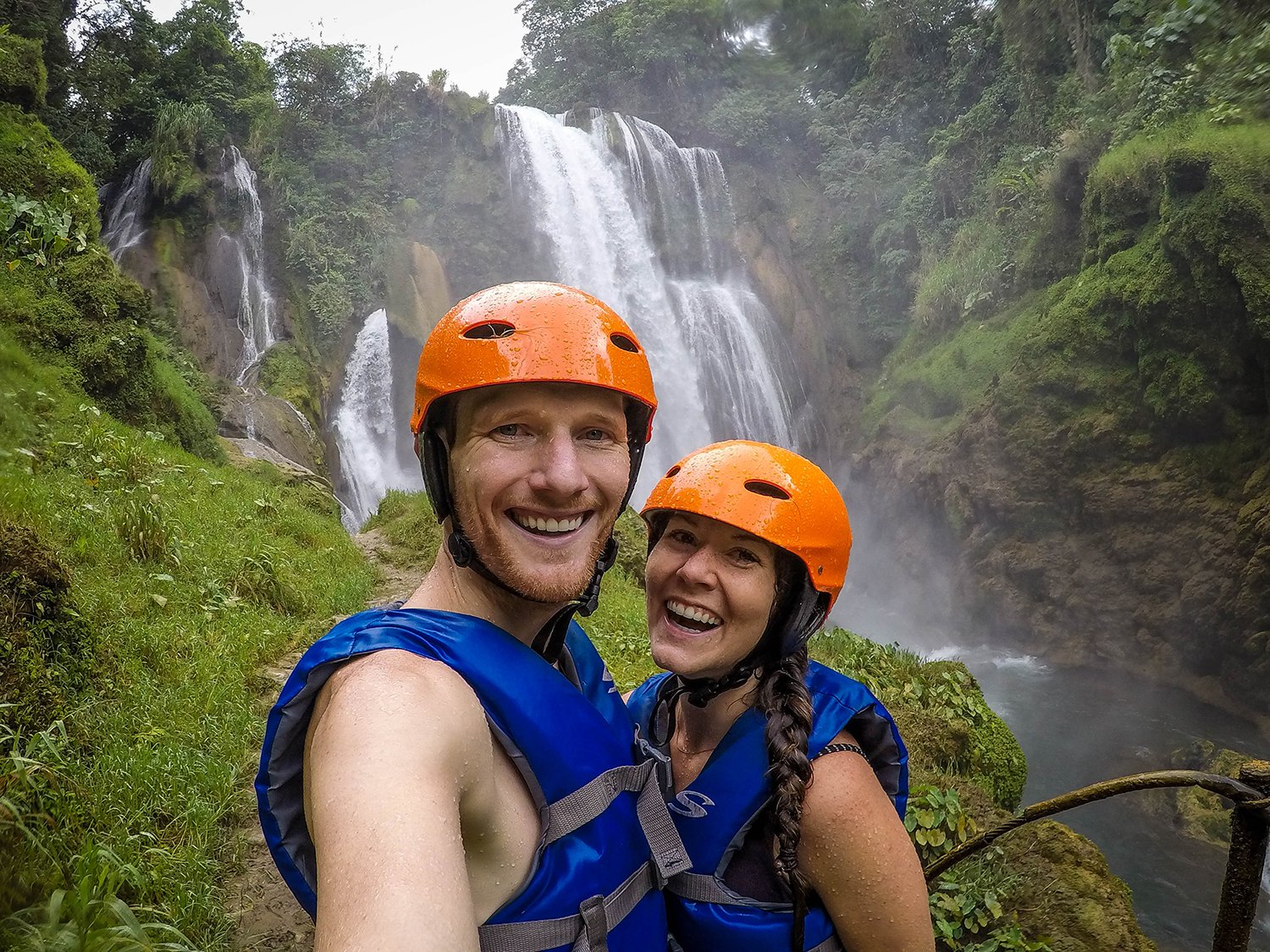 If you're traveling through Central America, Honduras is a country you should not miss.
The famously beautiful Bay Islands, Utila and Roatan, and the ruins of Copan make most backpackers' itineraries, but there's a hidden gem that nature lovers should make a point to get to.
Lake Yojoa is situated in central Honduras, about 75 km south of San Pedro Sula, making it the perfect (and very safe!) stop between a scuba diving trip to the Bay Islands and traveling onward to Nicaragua.
But with natural beauty, adventure activities and few crowds, it's more than just a place to crash for the night.
Plan to spend a few days in this tranquil and off the beaten path haven.
We're sharing the top things to do in Lake Yojoa along with the best place to stay in this Honduran gem.
1. Stay at a Brewery in the Jungle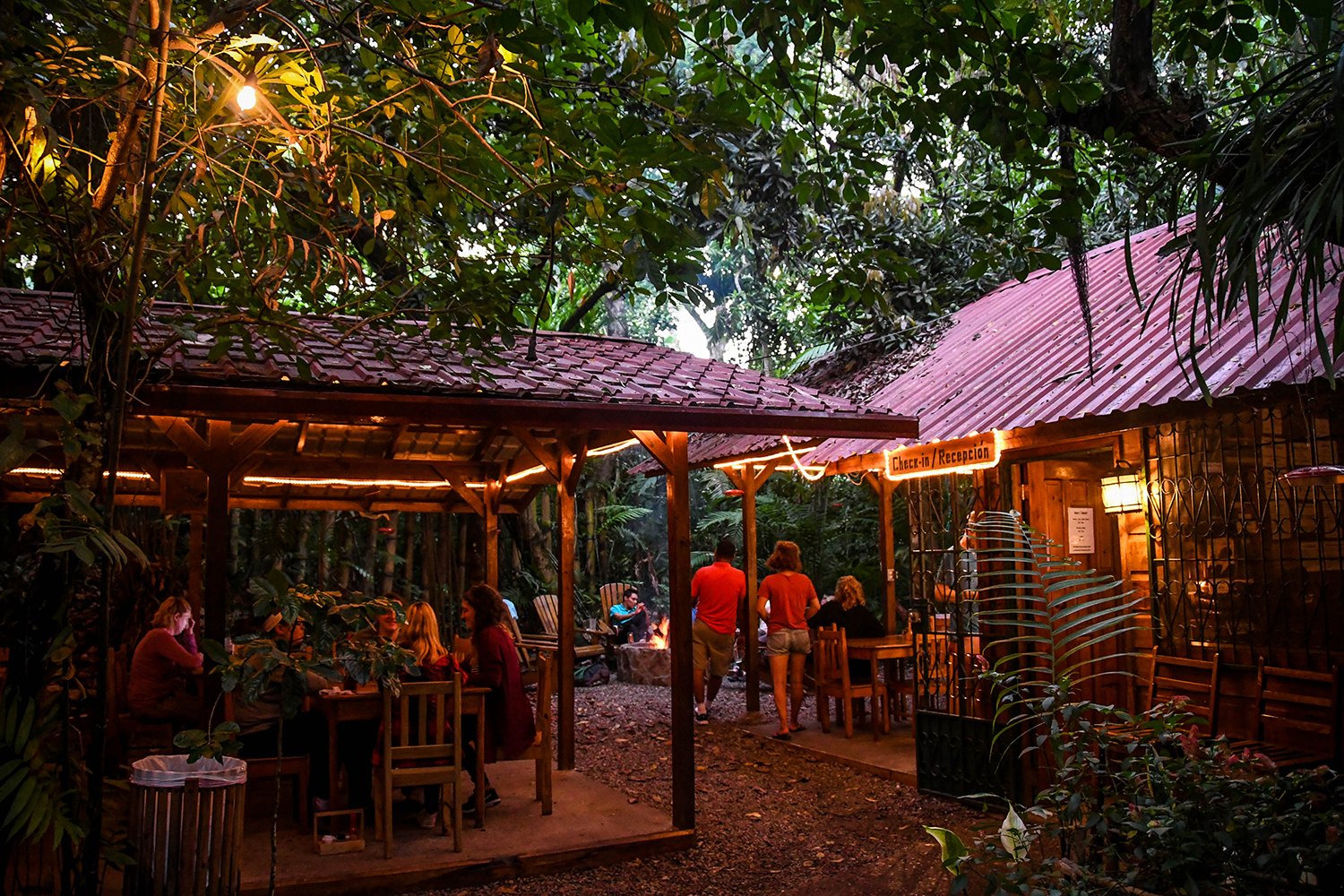 Beer and nature are two of our favorite things, so it's no surprise that we had a great stay at D&D Brewery, Lodge & Restaurant.
Situated in the lush jungle, we loved the natural setting. The rooms are very basic, and the common space near the restaurant is the real draw of the lodge. Gather with new friends around a bonfire, play cards beneath fairy lights, and sample the beers that are brewed onsite.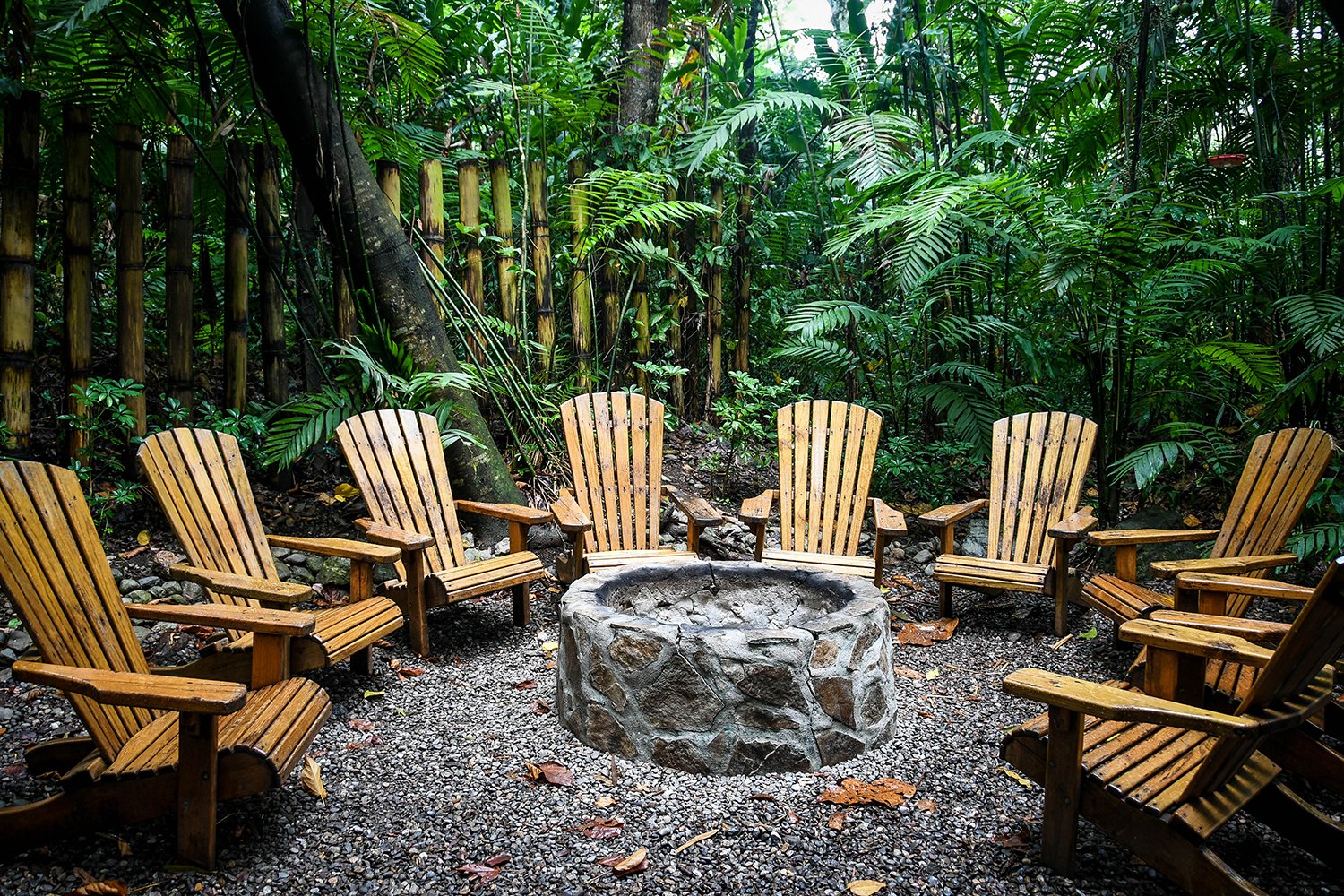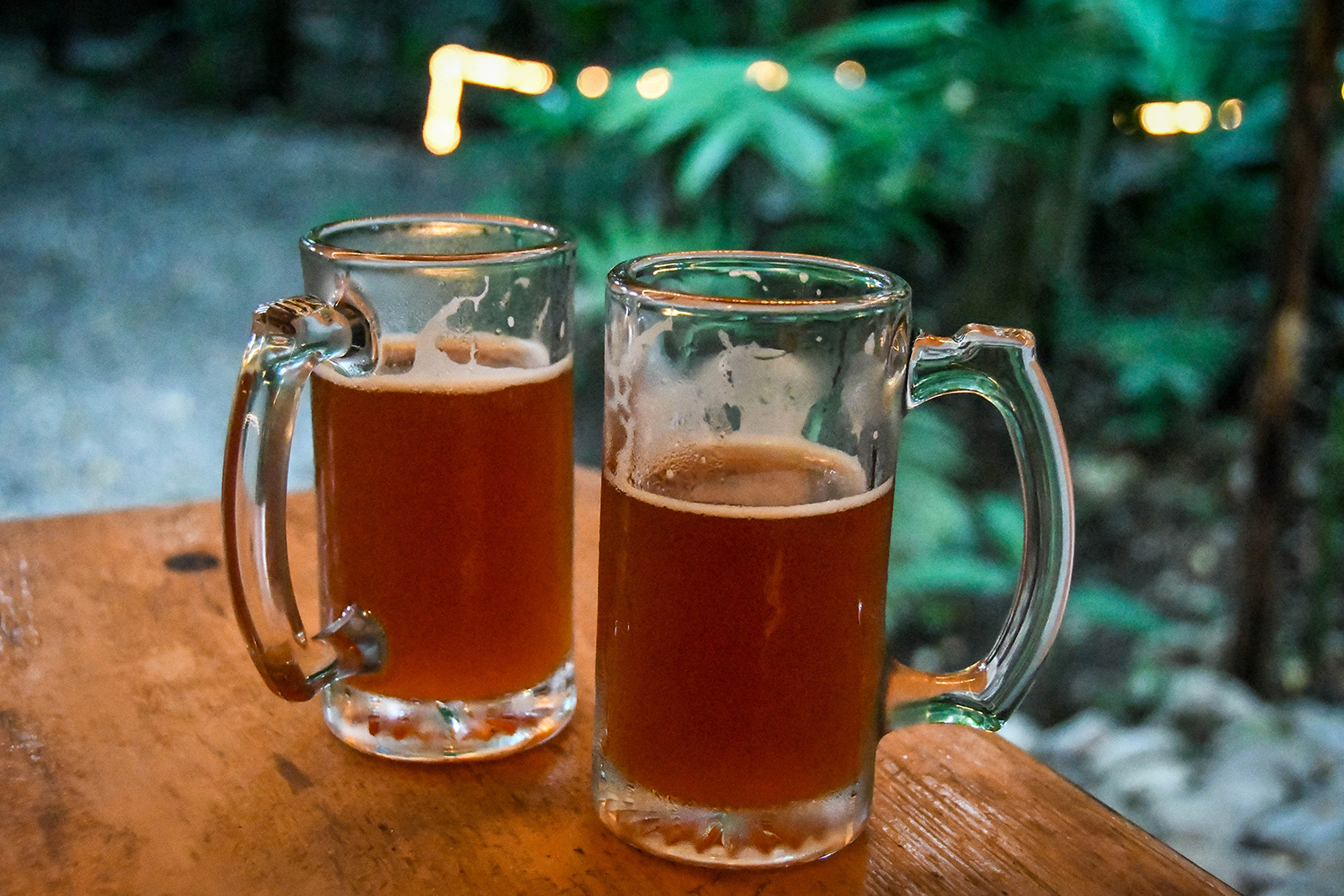 The onsite restaurant serves up hearty Honduran meals and Western favorites. We enjoyed the healthy chicken & veggie soup as well as the eggs and hash for breakfast.
D&D also offers several different tours, from hikes to caving to coffee tours, there is something for everyone.
2. Walk behind Pulhapanzak Waterfall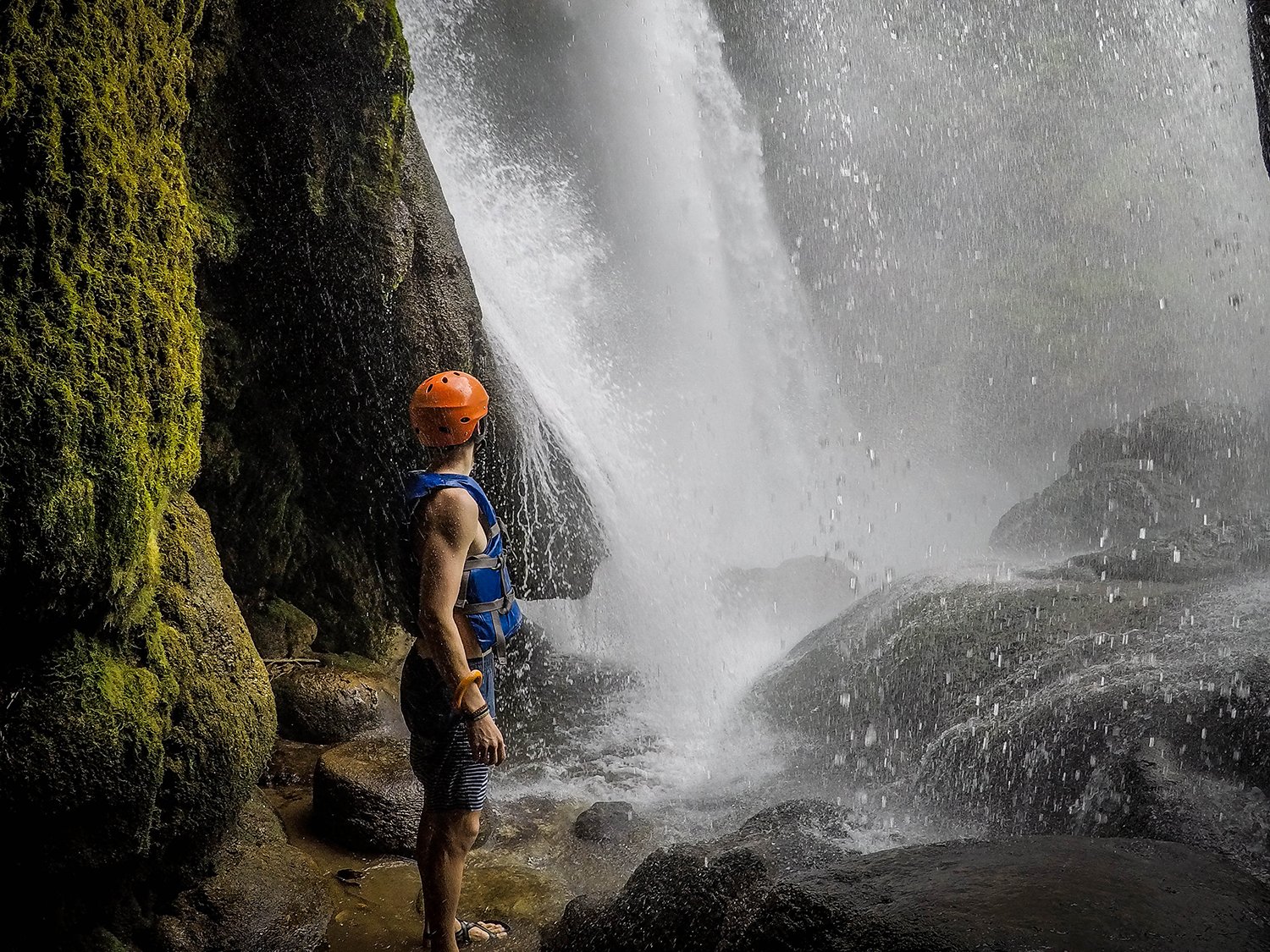 Our first night at D&D, we got chatting with some other travelers who had gone to the waterfall that day. And they told us two things about it: 1) You HAVE to visit it. 2) It is INTENSE.
We didn't really know what to make if that, but we were convinced (doesn't take much!). We visited a ton of waterfalls in Central America, but this was an experience unlike any other; and the others were right: it was INTENSE.
Many Honduran families come to this waterfall for a day of picnicking, taking pictures and swimming in the shallow waters above the falls.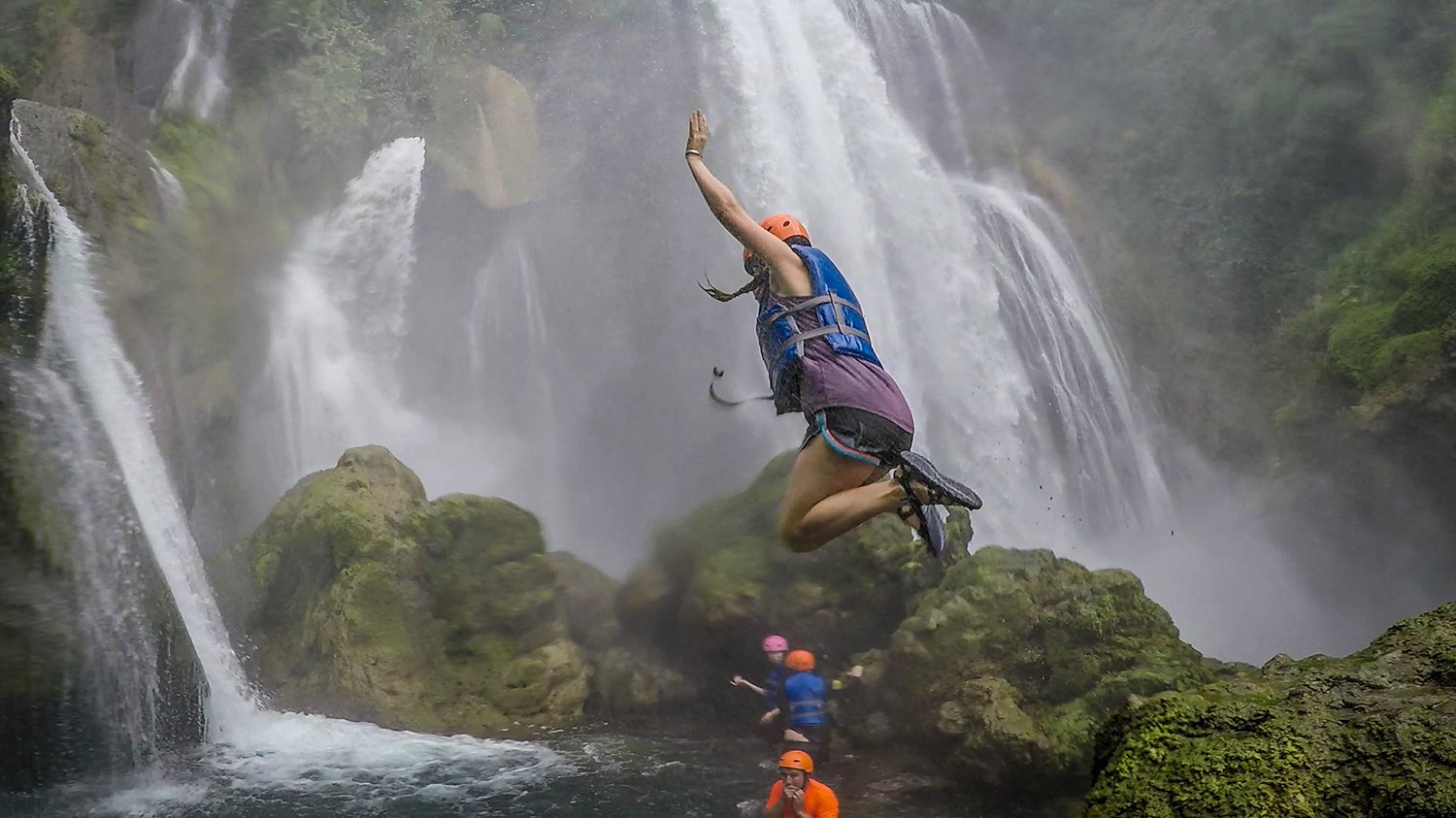 But if you're looking for an adrenaline-pumping adventure, you can walk behind the waterfall. Now, we've walked behind falls before, like when traveling in Iceland, but this is different. You're pretty much walking INTO the waterfall, under the pounding water and exploring the hidden caves and jumping off cliffs into pools below. Like we said, it's intense, but oh so fun if you are seeking adventure!
And if you're not sure about the whole walking behind the falls, but want to have a bit of an adrenaline rush, you can go zip-lining over the falls, which is a tamer adventure.
How to get to Pulhapanzak Waterfall: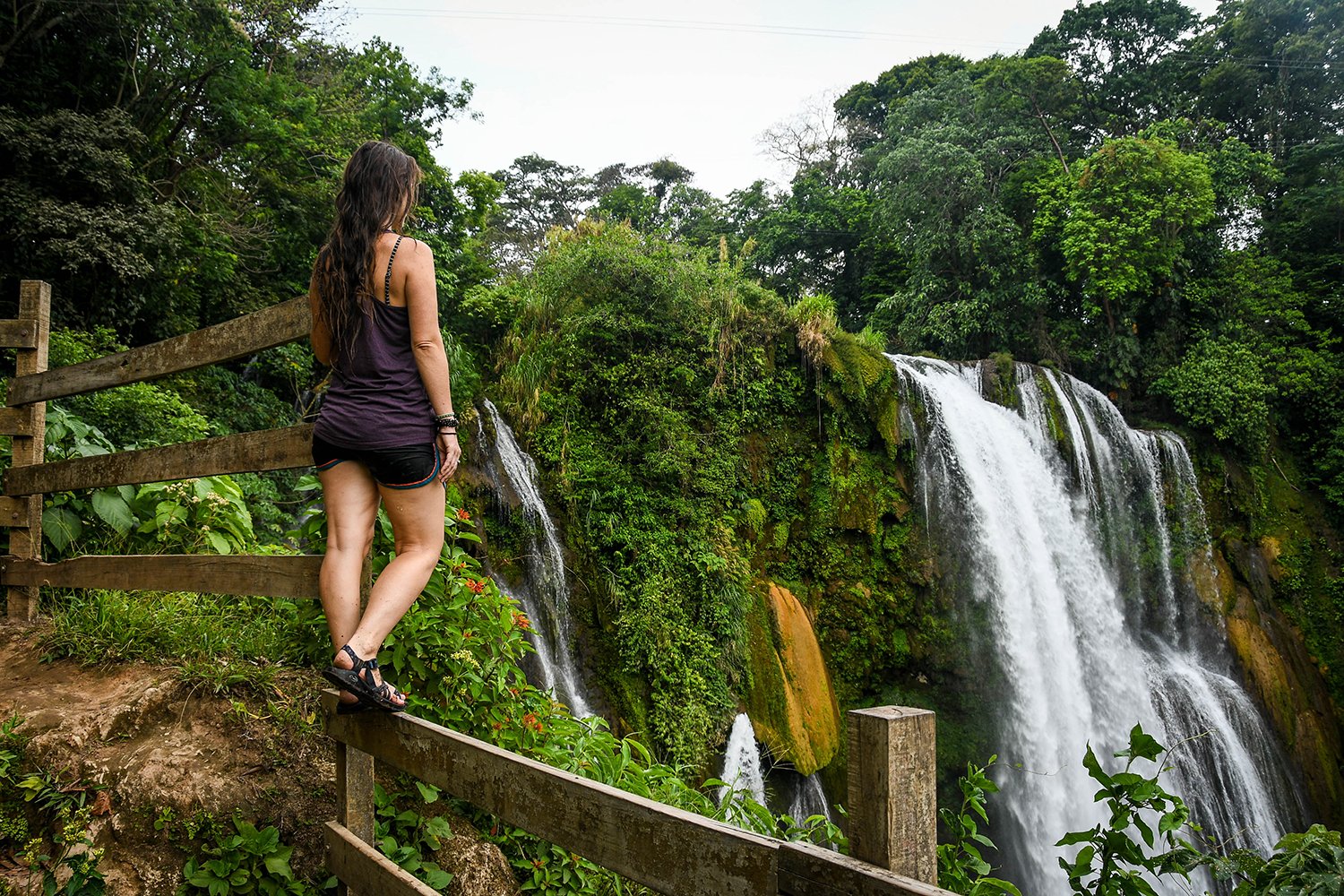 From D&D, take a taxi or collectivo to Peña Blanca, and from the main intersection, find the buses going toward San Pedro Sula. Tell the driver Pulhapanzak or simply La Cascada and they will drop you off near the village of where the waterfall. Then walk down the dirt road, turn left through a small town until you get to the park entrance. Entrance costs 70 Lps (about $3 USD).
At the entrance, you'll likely be greeted by a staff member wearing an orange shirt that asks if you want to book the waterfall adventure. They will direct you to the onsite office where you can sign up for the next departure.
The tour costs 300 Lps per person ($12.50 USD) or 250 Lps if you show them your D&D wristband, which includes a guide, a life jacket and a helmet. You can leave your belongings in the office during your tour, as you won't want to bring anything other than a GoPro with a wrist leash.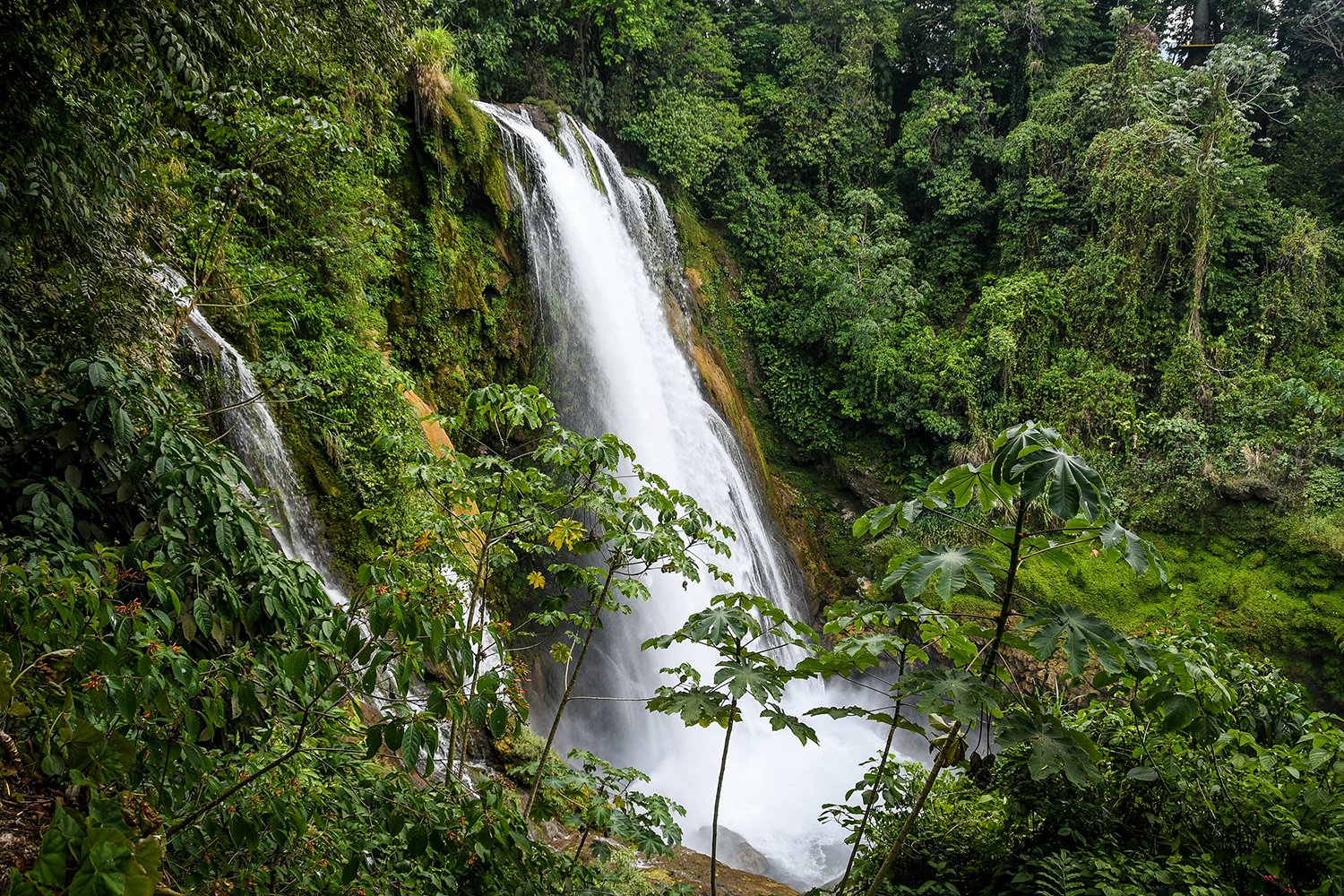 You will get completely, 100% soaking wet, so dress accordingly. (We wore athletic clothes over our swimsuits.) We'd recommend wearing sturdy, waterproof shoes like Chacos, or you can rent a pair of water shoes for a small fee. You could even go barefoot if that feels comfortable to you, but flip flops will NOT work.
Tip: Pack a change of dry clothes to change into afterward.
3. Take a Coffee Tour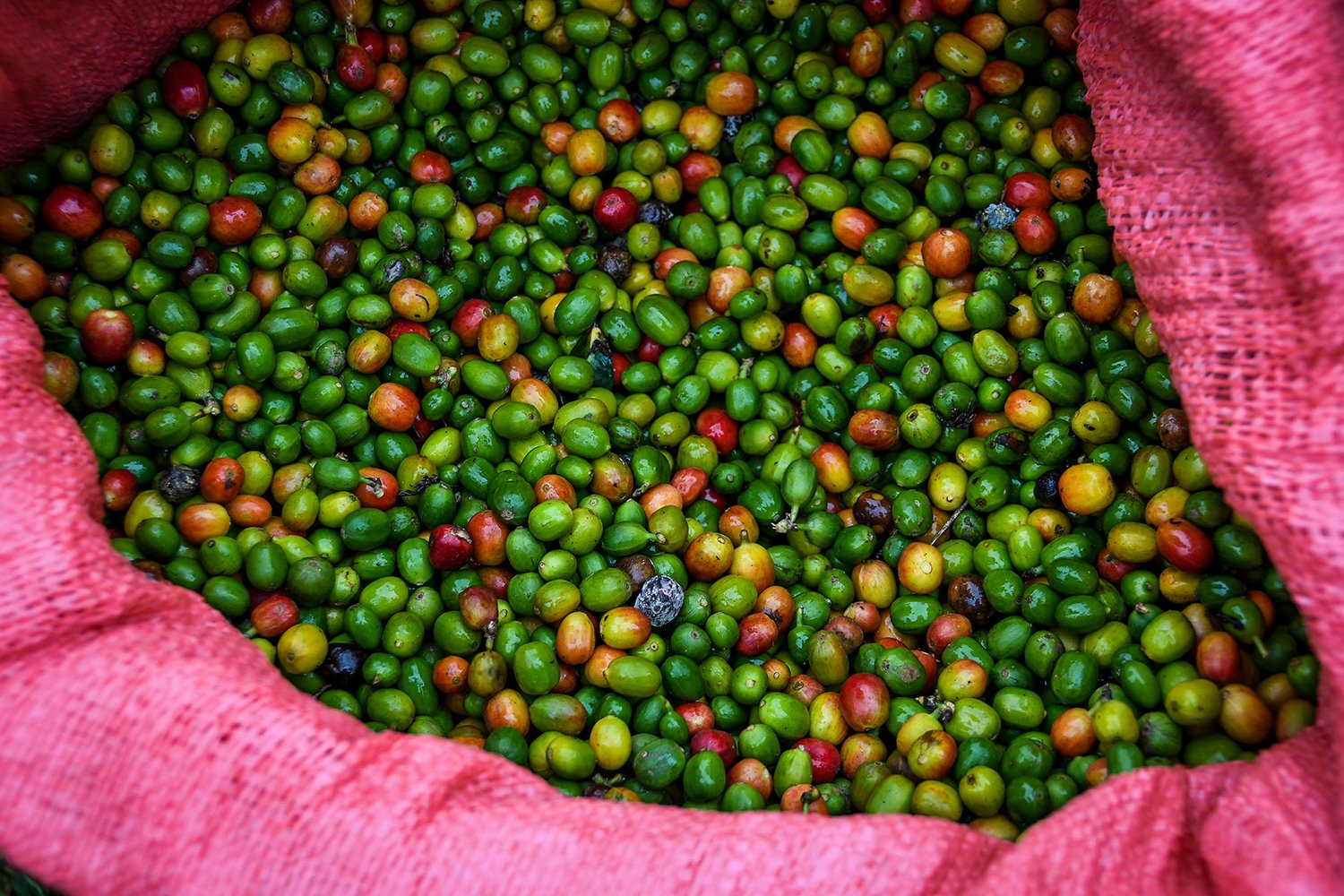 We are coffee-obsessed, and we love learning more about where our favorite beverage comes from. One of our highlights of our stay at Lake Yojoa was doing a coffee tour.
We've done a few coffee tours around the world, which are all interesting, but none have been as in depth or as personal as this one.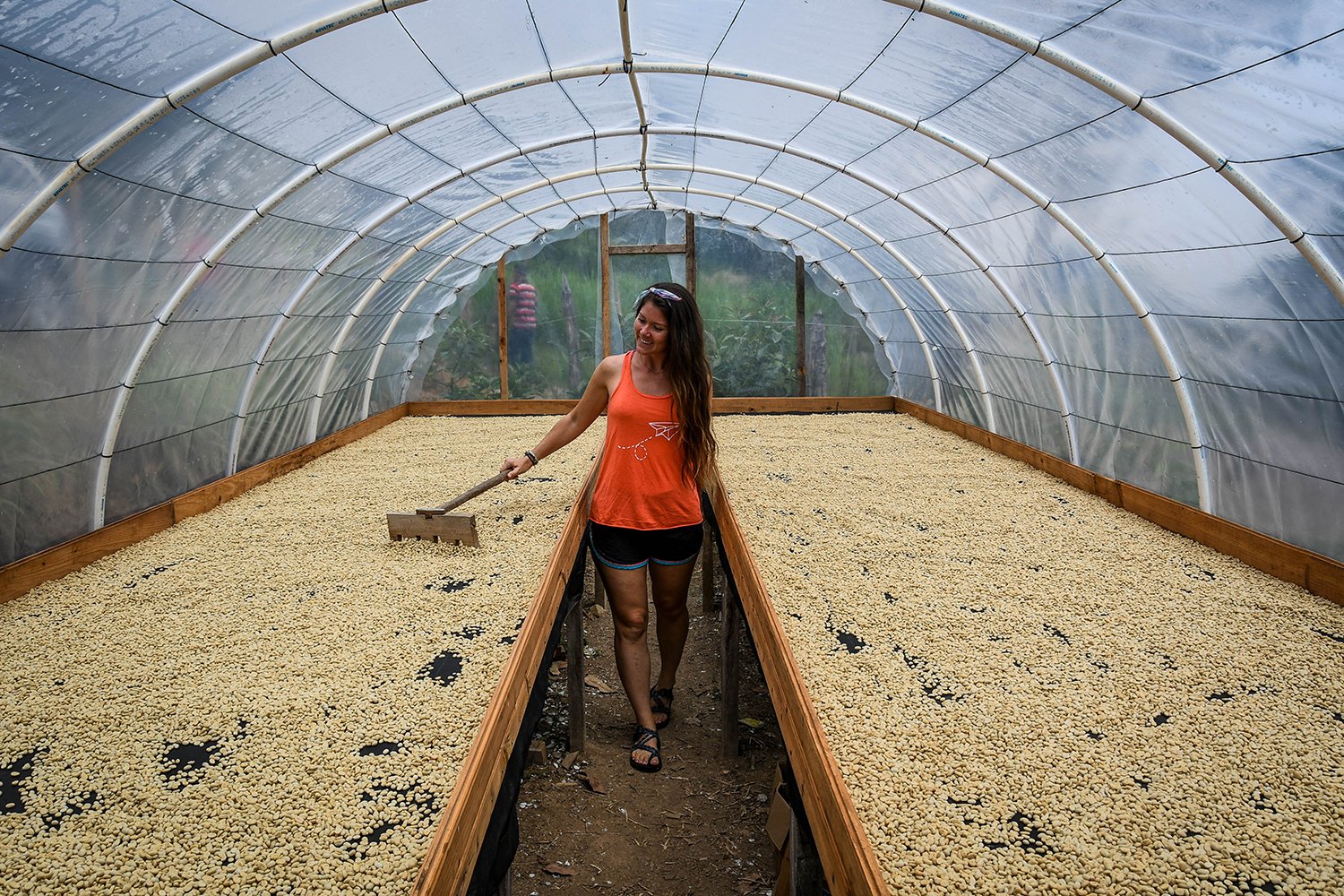 This full-day tour brought us to a coffee farm up in the mountains, to a café in town where we learned how to make the best cup o' Joe and to the processing plant where we saw exactly what happens to the beans before they are exported all over the world.
If you love coffee as much as we do, we'd definitely recommend booking this special tour through D&D Experiences by emailing them at reservations@ddbrewery.com.
Read more about our coffee tour experience.
4. Three Waterfalls Hike
This is an all-day activity where you pass through 2 small villages, coffee plantations, and explore through jungle trails with a guide. All three waterfalls are set in a beautiful valley, and you'll get the chance to swim in the pools beneath the falls.
The more people you get to go on the tour, the less it costs per person. Talk to Walter the day before to see how many people are going.
Related Reading: Find more amazing things to do in Honduras.
5. Rent a kayak on Lake Yojoa
For just $10 USD, you can rent a kayak to experience some peace and beauty on Lake Yojoa.
From D&D, they can have someone drive you to the entry point where you will get your kayak. You will first paddle down a long canal, which leads to the lake.
Our advice is to turn right once you're in open waters and paddle along the shore. There is a really cool old tree a little ways in (we named him Gandalf and you'll know it when you see it), where we hung out in the shade for a bit before turning around.
In total, you probably don't need any more than 1.5 to 2 hours on the water.
Tip: Be sure to pack sunscreen!
6. Go Caving
The impressive Caves of Taulabé feature beautiful rock formations and you can venture deep into the cave system and feel like Indiana Jones' sidekick. Only 921 meters of the cave have been mapped out and it could go on for miles. There are legends of bank robbers stashing their loot here so make sure to keep your eyes peeled.
You'll need a headlamp and a helment as the cave gets deeper. You can explore on your own for 80 Lps in the first section. But you will need a guide to do the extreme tour which is basically spelunking, and that costs 150 Lps per person.
Read Next: Traveling to Bay Islands? Which is better: Roatan or Utila?
7. Explore the Los Naranjos Eco Park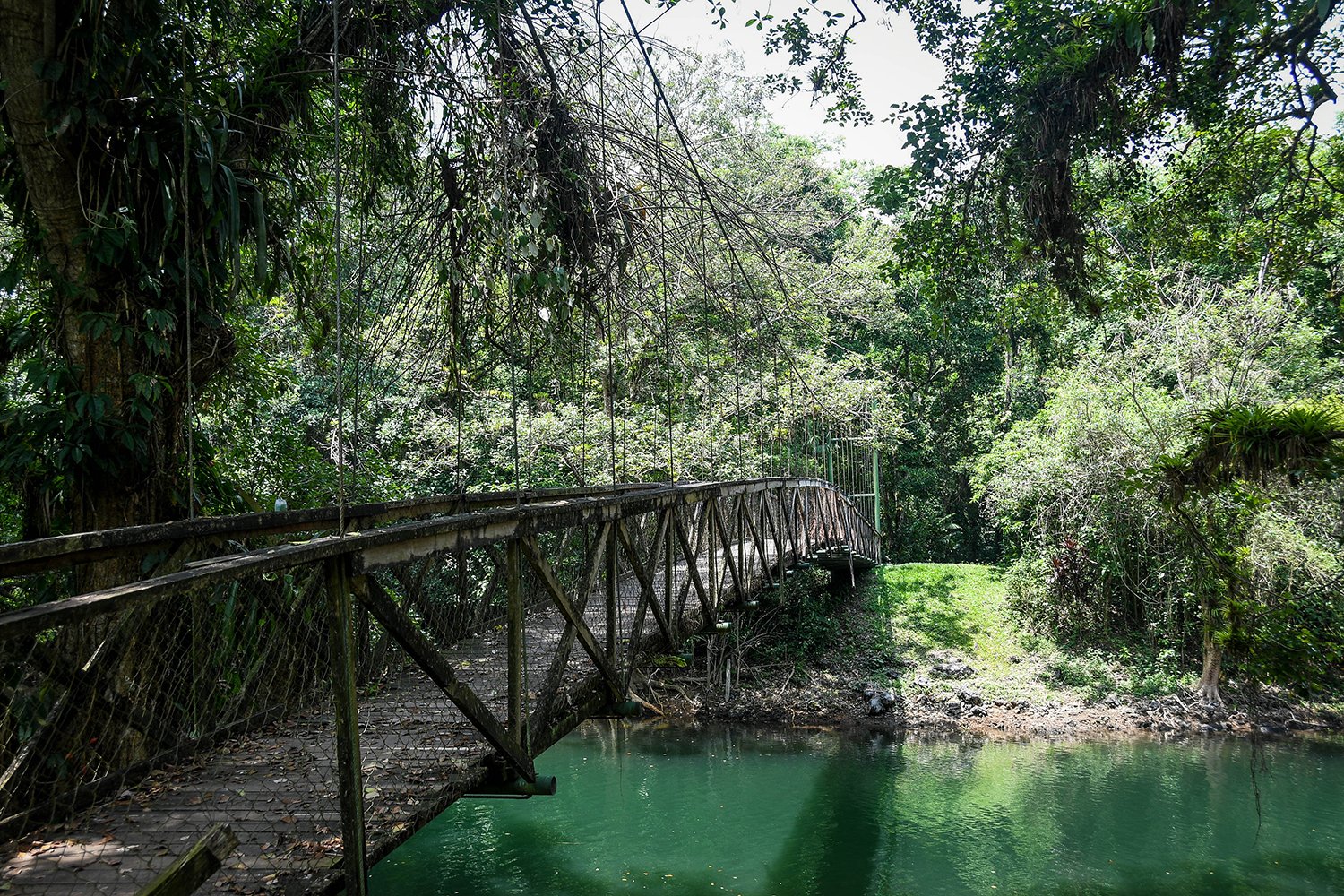 Walk along the park's kilometer-long boardwalk that brings you through the wetlands of Lake Yojoa. Observe wildlife and breathe in the fresh air. The Los Naranjos Ecological and Archaeological Park even features some small ruins, although they aren't much to look at.
Entering the park costs 126 Lps per person ($6 USD) and you should plan about 1-3 hours here.
8. Climb a mountain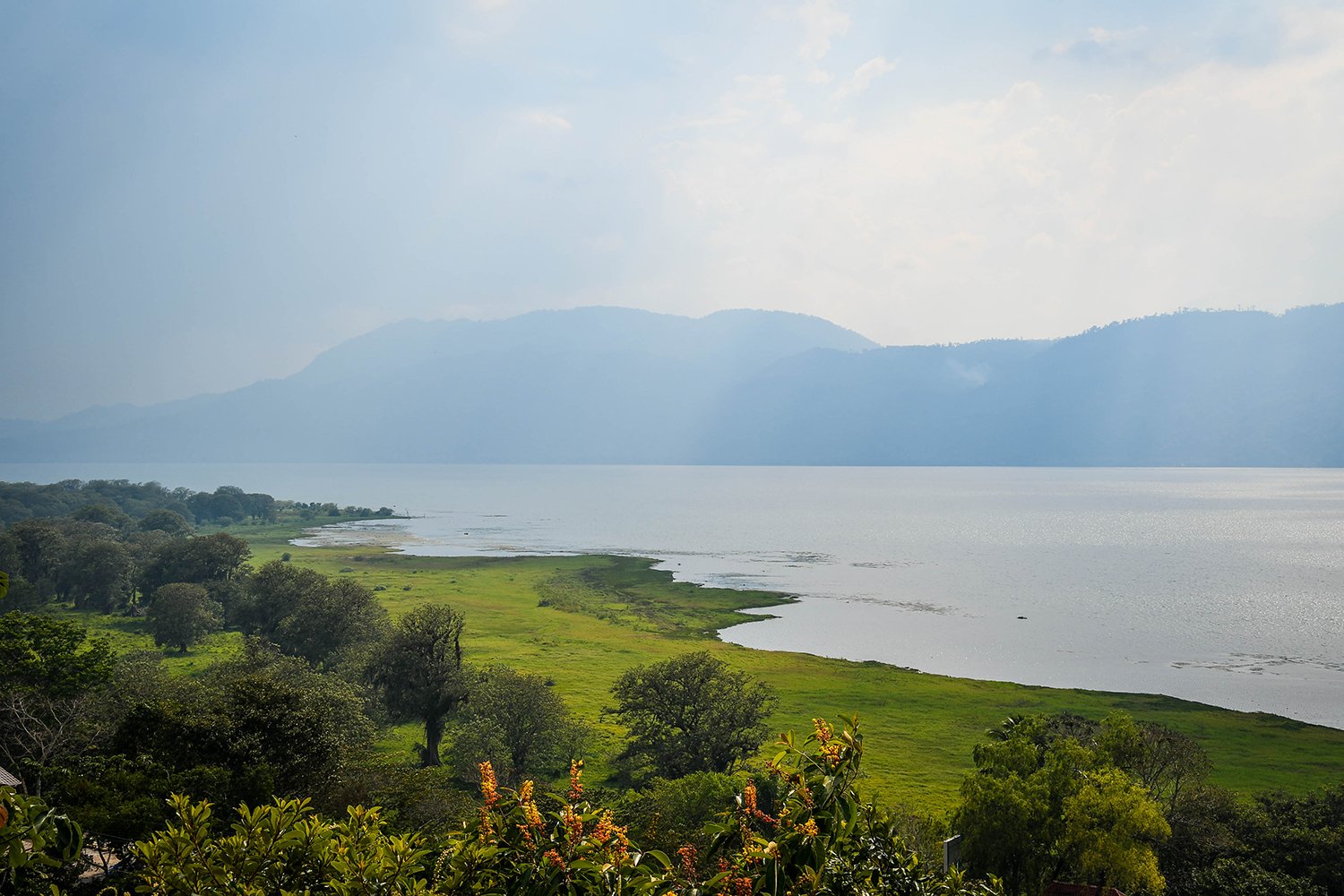 And not just any mountain. Honduras' second highest peak, Montaña de Santa Bárbara (2744m), can be seen from Lake Yojoa and can be climbed with a local guide. It is a very challenging hike with many switchback. 3.5 hours each way, but you'll be rewarded with experiencing the primany cloud forest and it's a great chance to see quetzals.
Be sure to pack a lunch, lots of water and insect repellant.
9. Explore Cerro Azul Meambar National Park
One of the best places to really get deep into the nature surrounding the area is to explore Cerro Azul Meambar. This national park has well-marked trails that bring you past waterfalls and caves and through lush, tropical forest. Great chance to see tons of wildlife on your self-guided tour. The hiking loop takes about 4-5 hours to complete.
10. Eat Fish
One of the best things to eat on the lake is fish, of course! You can order it at just about any restaurant, including at D&D Brewery. However, the most famous place to get your fish fix is at Restaurante El Estoraque.
The fish is typically served fried with sides like rice, beans, sliced plantains, salsa and sometimes avocado.
11. Go Bird Watching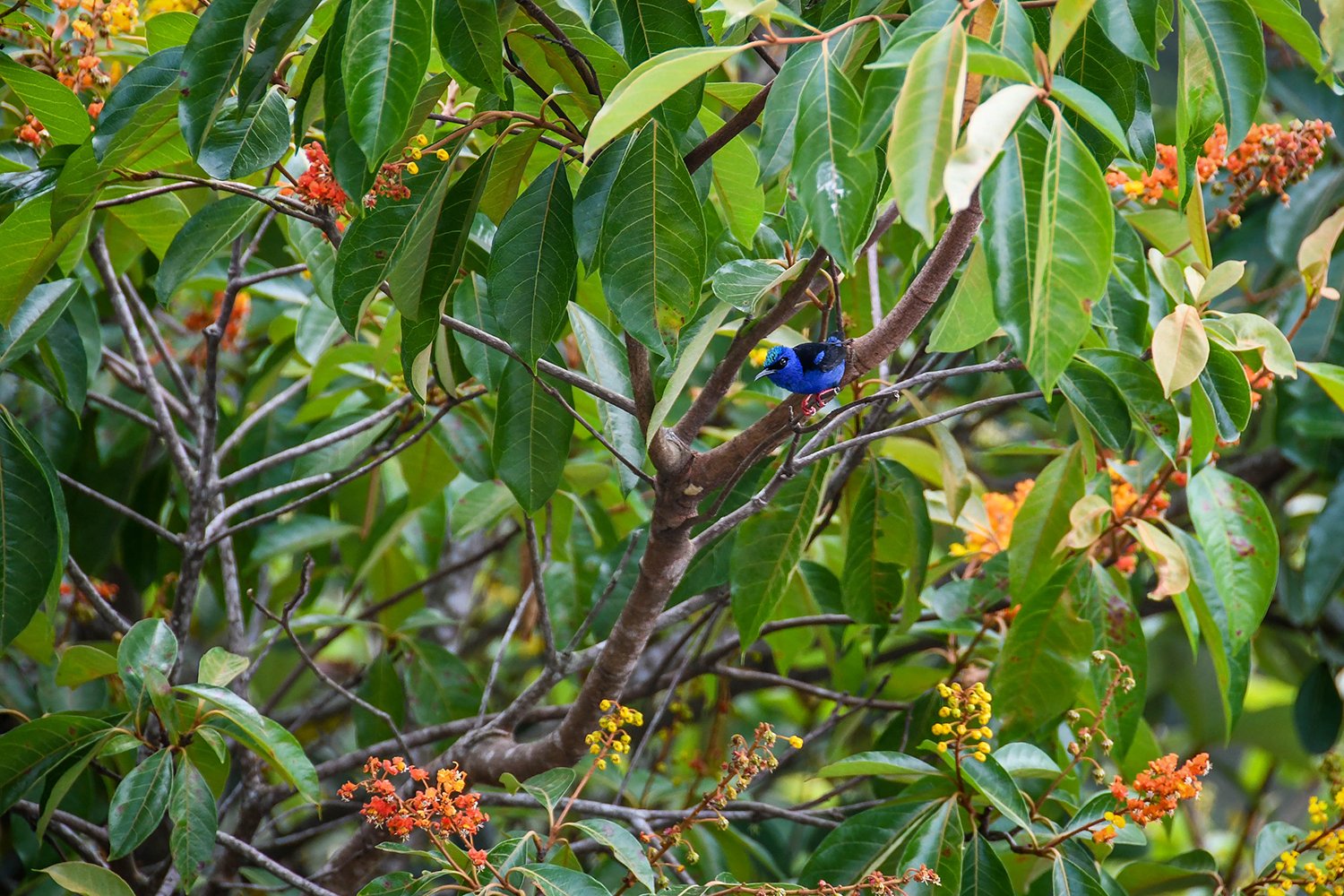 If you are into birding, Lake Yojoa is a great place to spot some winged beauties.
Be sure to look skyward and in the trees when you're exploring the eco park or kayaking; or book a bird watching tour to learn more about the local species and have the best chance of spotting the illusive quetzals that call Honduras home.
Note: If it is a quetzal you want to see, you'll need to book a tour and do a bit of hiking, as these birds live up in the mountains and can't be seen down by the lake.
---
Where to stay near Lake Yojoa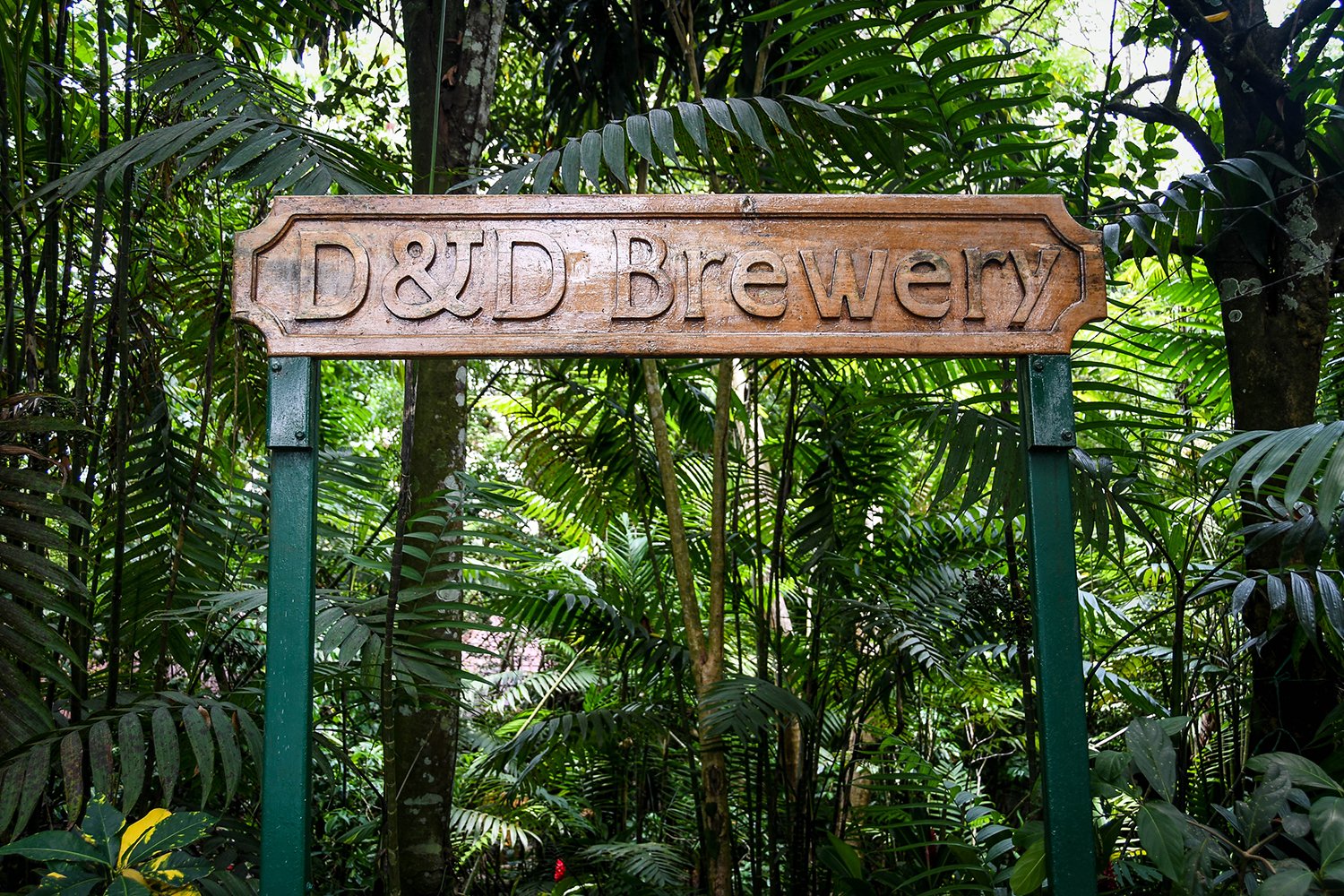 There are a handful of lodges around the lake, but D&D Brewery and Lodge is one of the best and most popular. Perfect for backpackers, couples and families alike, this social hostel offers affordable private rooms and space to mingle with others.
During our stay, the crowd varied from foreigners teaching in Honduras who were enjoying their weekend off to backpackers making their way from the Bay Islands to Nicaragua, to Hondurans traveling around their own country.
Since there were many people living in Honduras visiting, the weekends were significantly more busy and lively at the lodge, which makes it fun but be sure to book early.
How to get to Lake Yojoa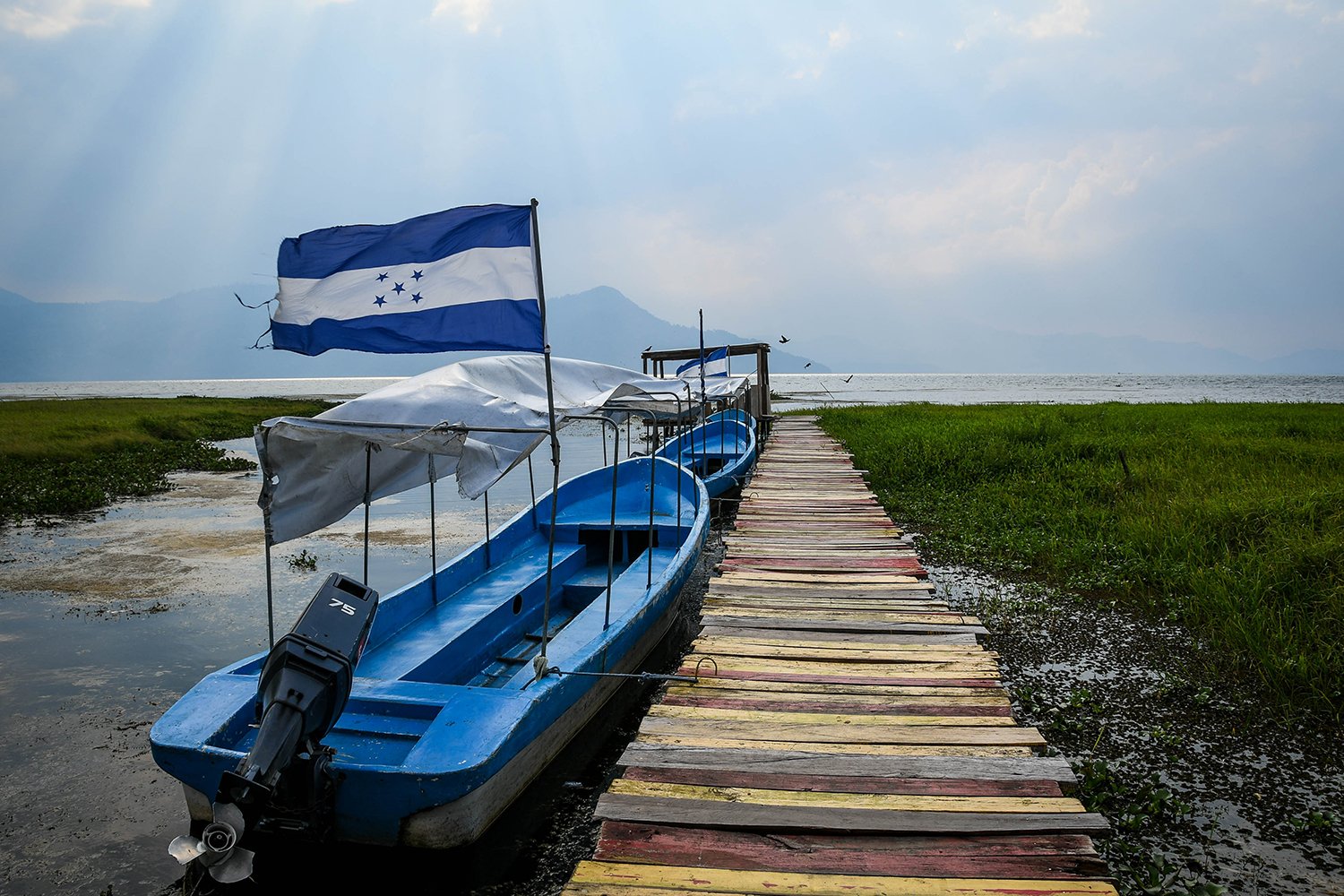 It's actually very easy to get to Lake Yojoa. From San Pedro Sula, catch a direct hourly bus to the nearly village of Los Naranjos. From here, you will have to hire a tuk tuk to take you to your accommodation. We paid 20 Lps ($0.85 USD) to get to D&D from the bus stop.
There is also one daily bus from the capital city of Tegucigalpa.
If you are coming from the Bay Islands or Copán, you will first pass through San Pedro Sula.
If you have a bit more of a tight schedule and want to ride in style, take the Hedman Alas bus from La Ceiba, San Pedro Sula, Tegucigalpa, or Copan Ruins. Check D&D website for directions and how to book the bus.
Note on Safety:
Some travelers are concerned about the safety of travel in Honduras. While their concerns are valid, we found the Bay Islands and Lake Yojoa (and the routes between) to feel incredibly safe. It's always a good idea to be prepared and aware of your surroundings, but we don't think you should be overly concerned about visiting these destinations.
---
You might also like…
Save this article on Pinterest for later!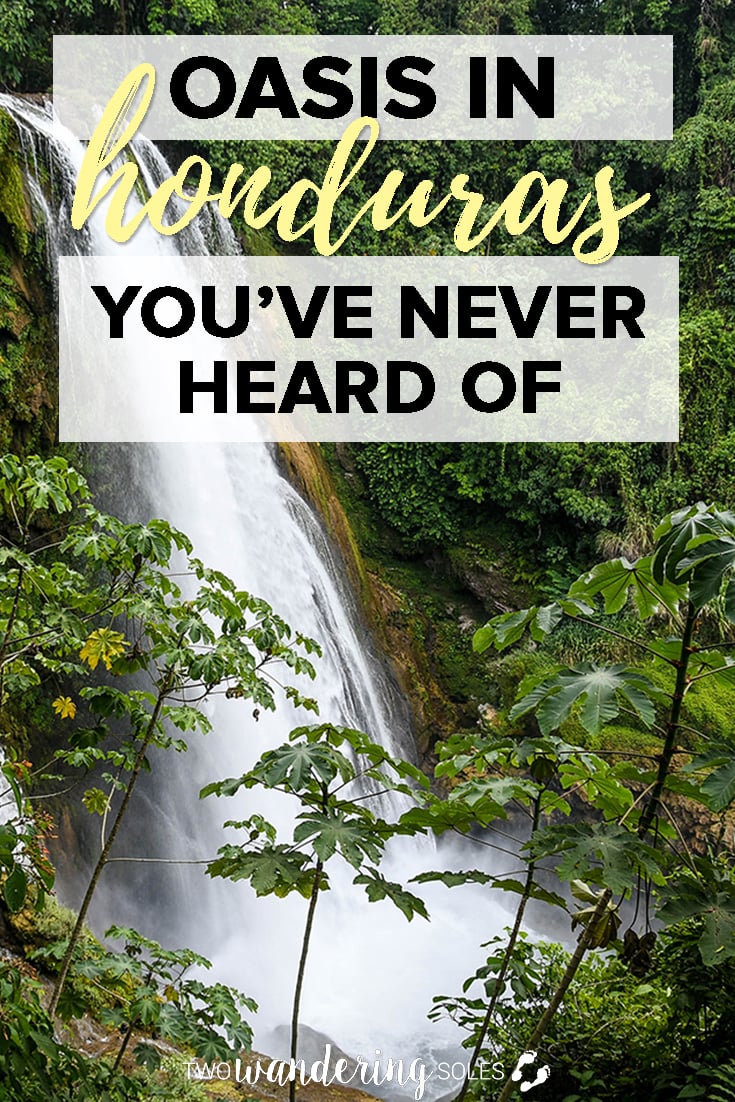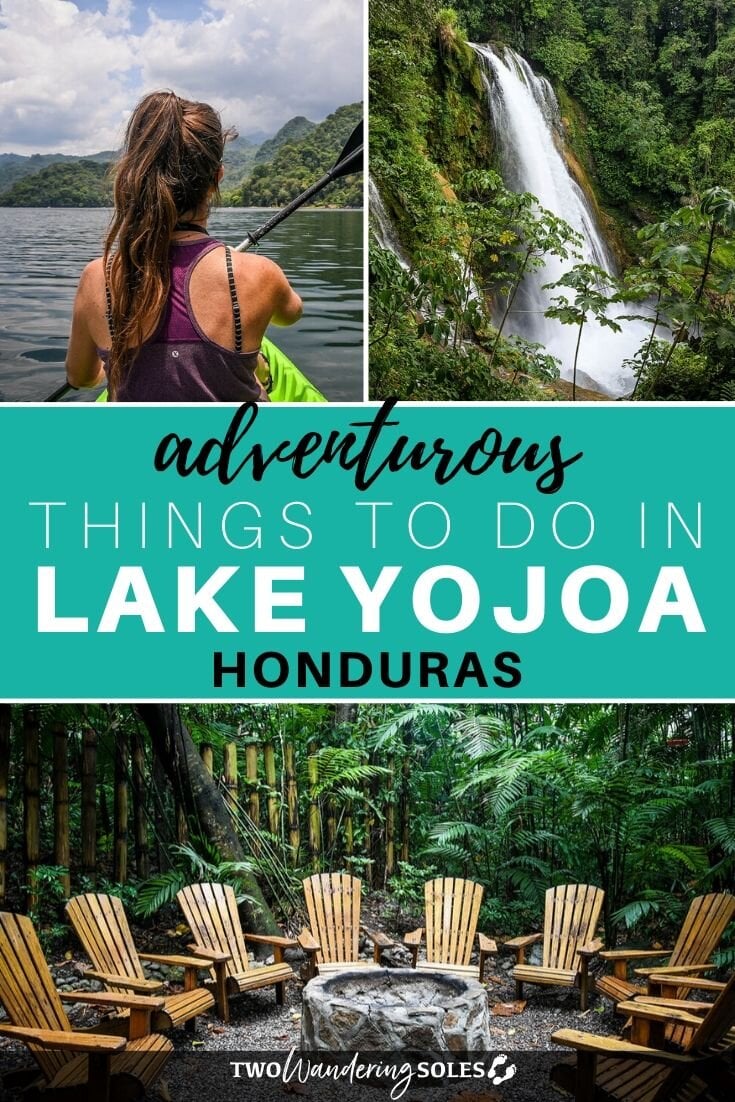 We want to hear from you!
Have you traveled to Honduras? Did you explore Lake Yojoa? Have you ever had a beer in the jungle? We want to hear it all, so please share your questions in the comments below. We'll try our best to get back to you shortly.