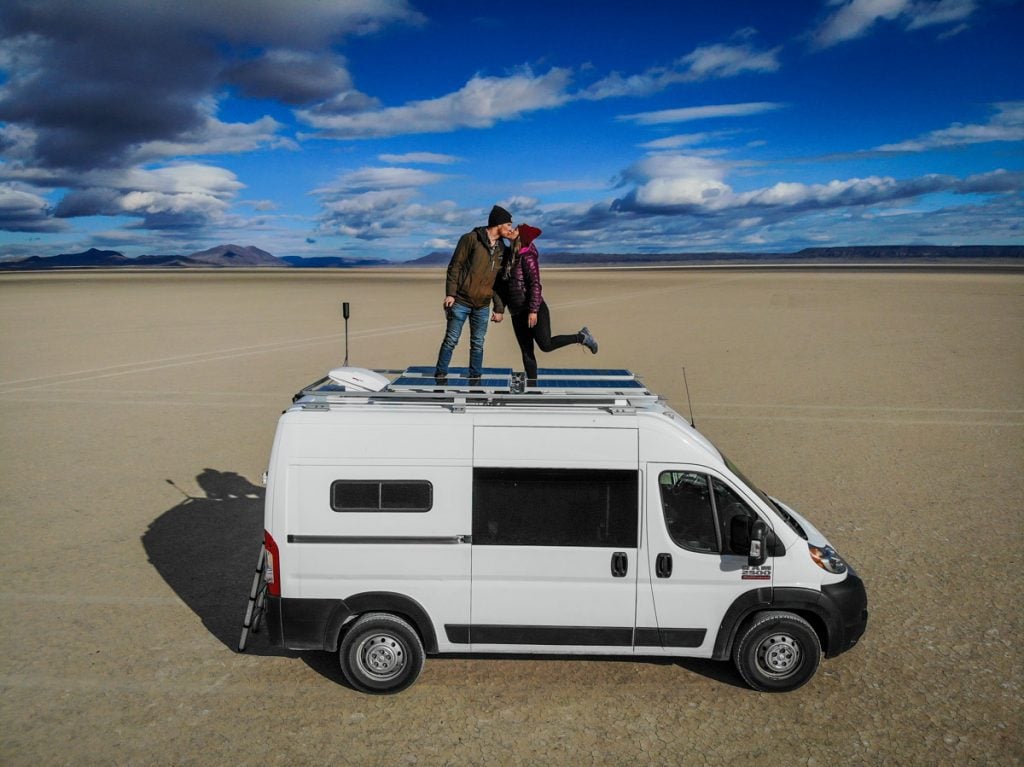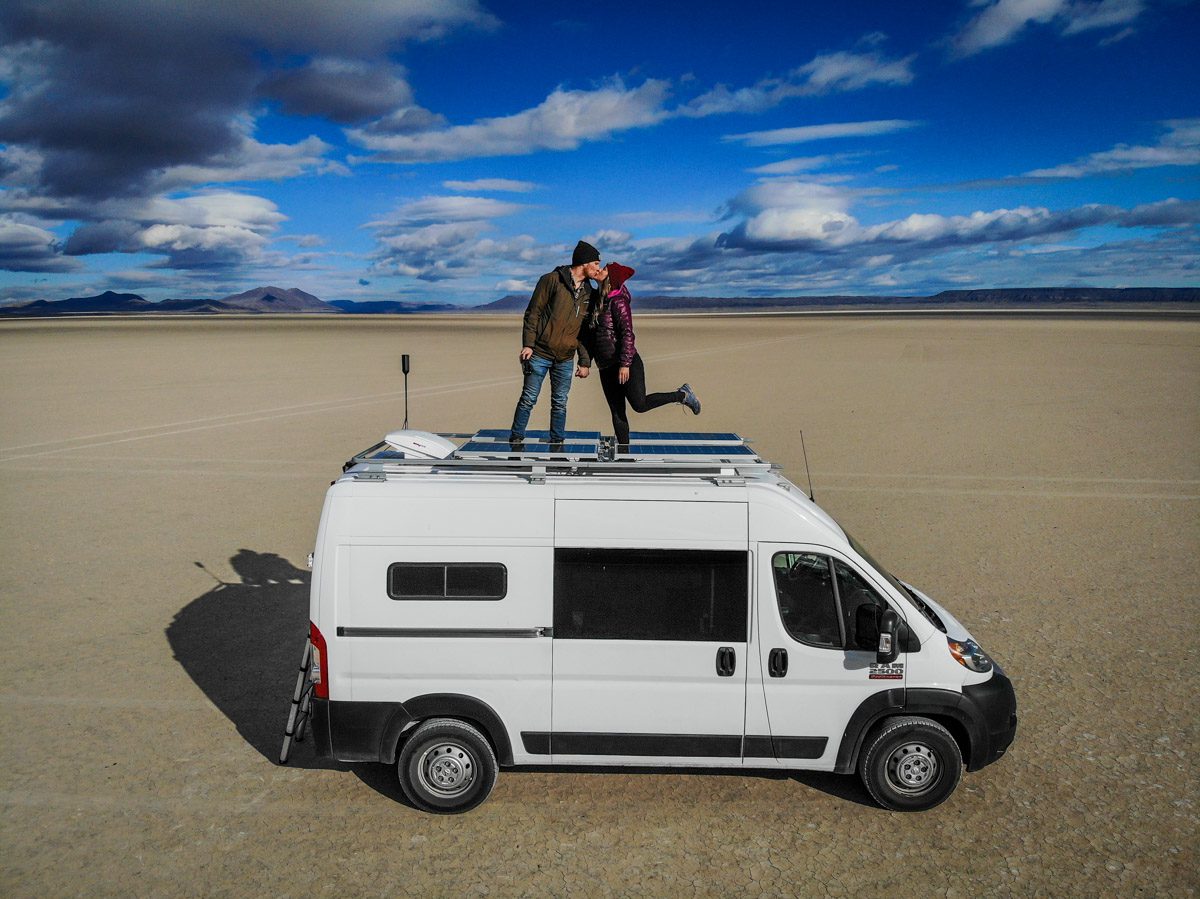 I've been dreading this for a while… After a year and a half of some pretty epic adventuring, it has come time to say goodbye to our beloved "Pearl".
In a way, it seems like just a couple of months ago that we put down the paintbrushes and nail gun and looked at each other in disbelief.
"I can't believe we built this," we've said to each other on more than one occasion, oozing with pride.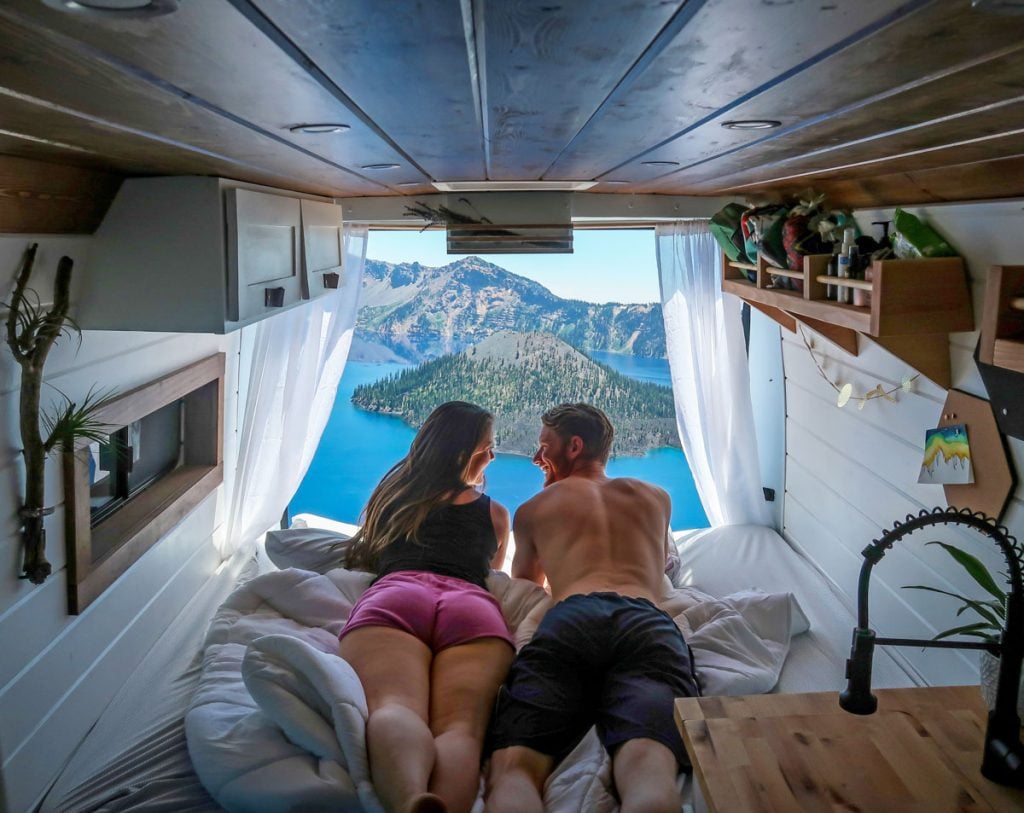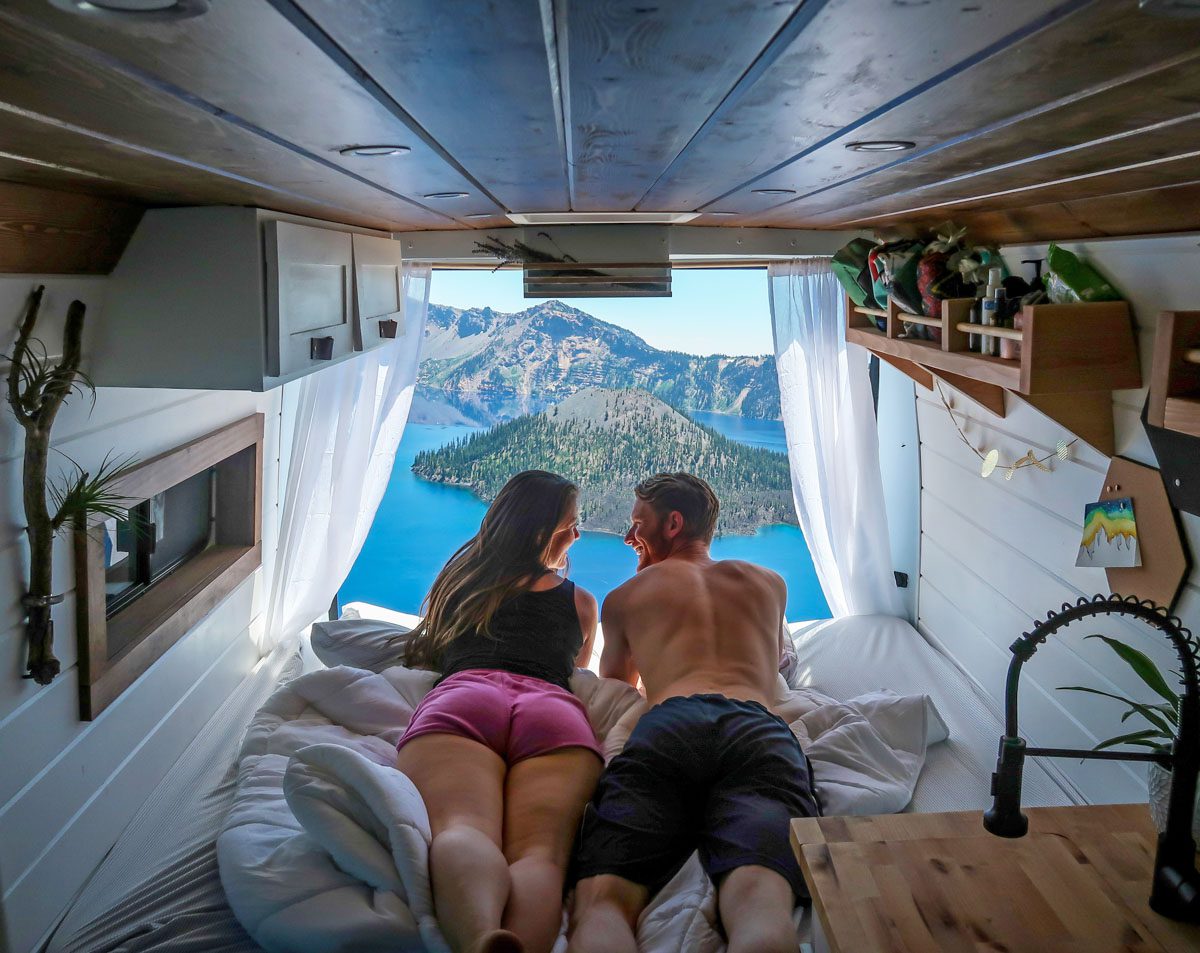 We put thousands of hours into building this campervan. Yes, thousands (we kept track!).
We spent hours designing the space, maximizing each inch and making creative and functional storage solutions.
We spent countless evenings researching materials, going through the pros and cons, comparing brands and diving down way too many Youtube rabbit holes to count.
We poured love and creativity into the design. We carved mountains into our table, hand-painted tiles, and had our cushions professionally upholstered. We wanted to create a cozy, unique, and inviting space we want to spend time in – not just a bed in which to crash.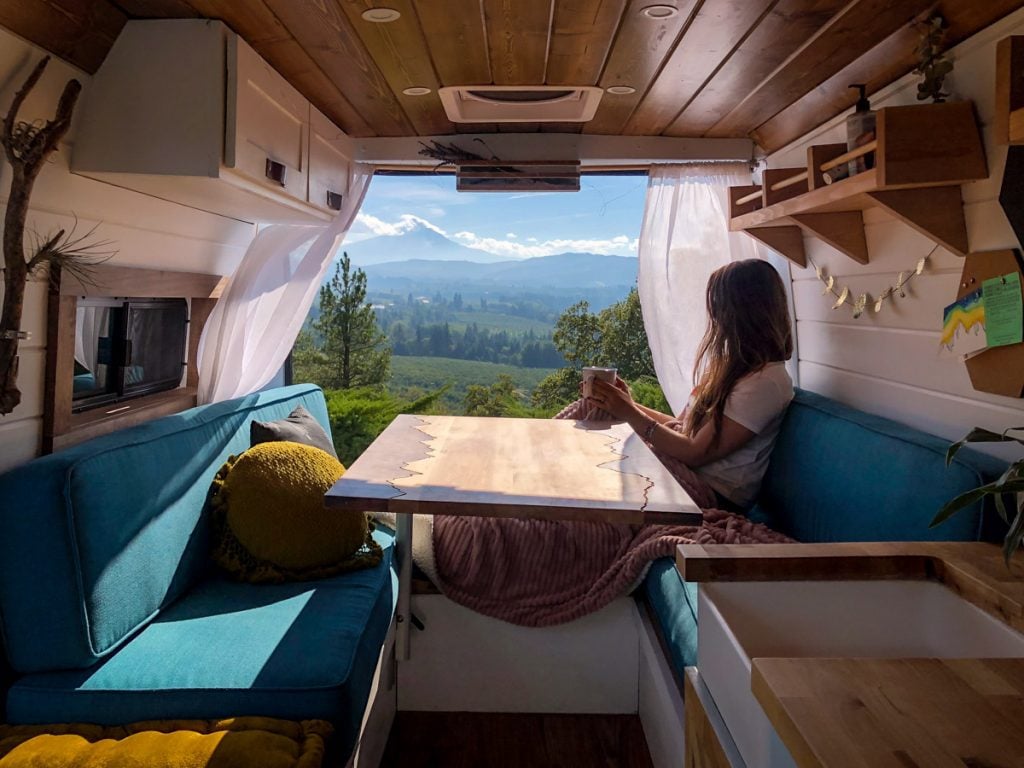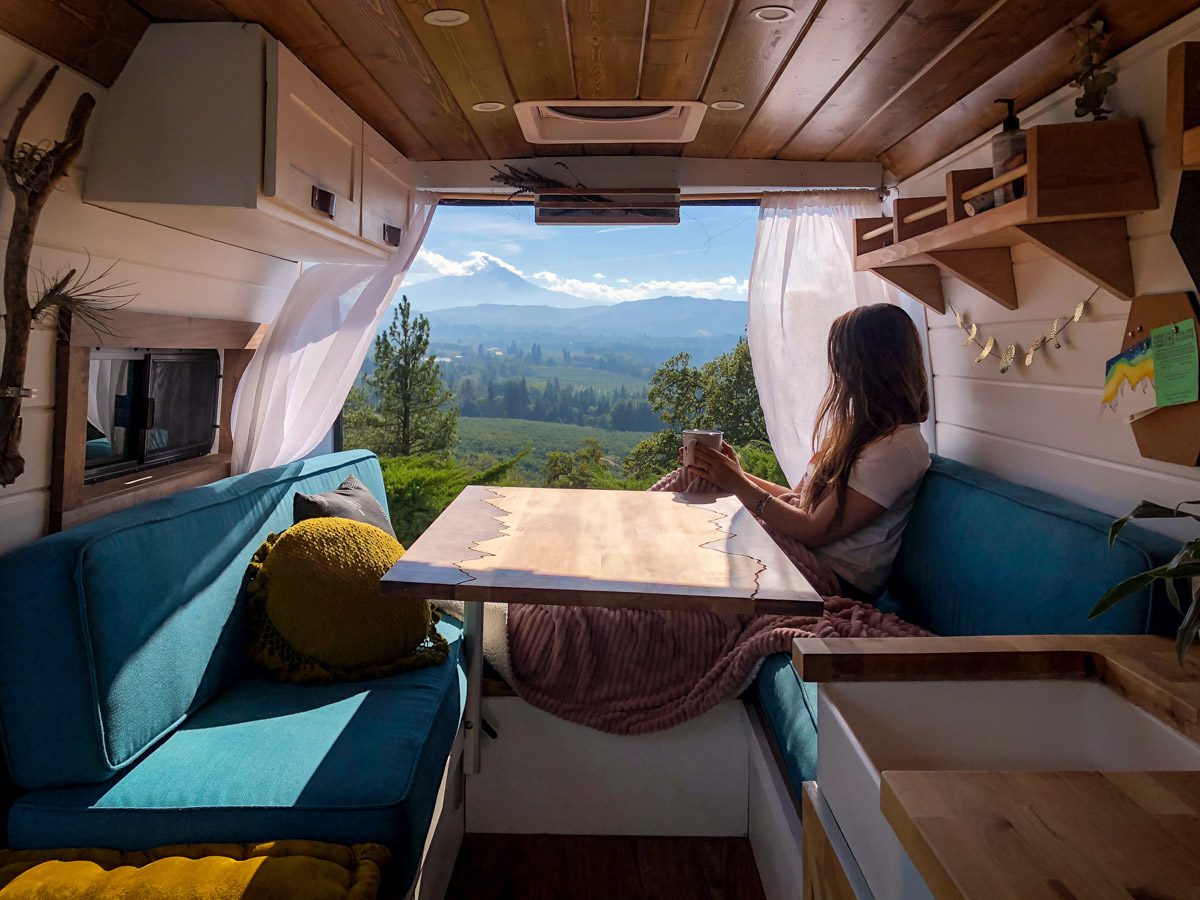 As cliché and dramatic as it may sound, blood, sweat and tears were all shed in the making of this campervan. I guess you could say it was the ultimate "quarantine project".
To be honest, we thought we'd have this campervan much longer.
So why are we selling our campervan?
The answer is simple, really.
In December, we had our first child, Juniper, and we're so in love.
We have big dreams of bringing her on all sorts of campervan adventures, but… and this is a BIG but (I cannot lie!)… this campervan only has 2 seats.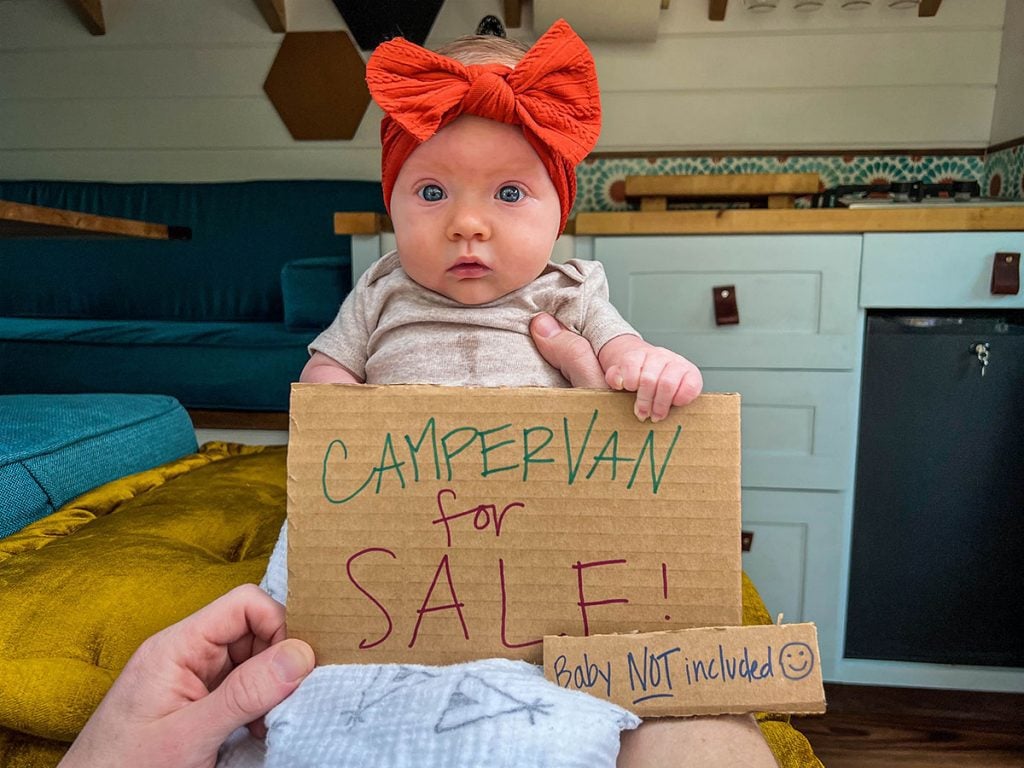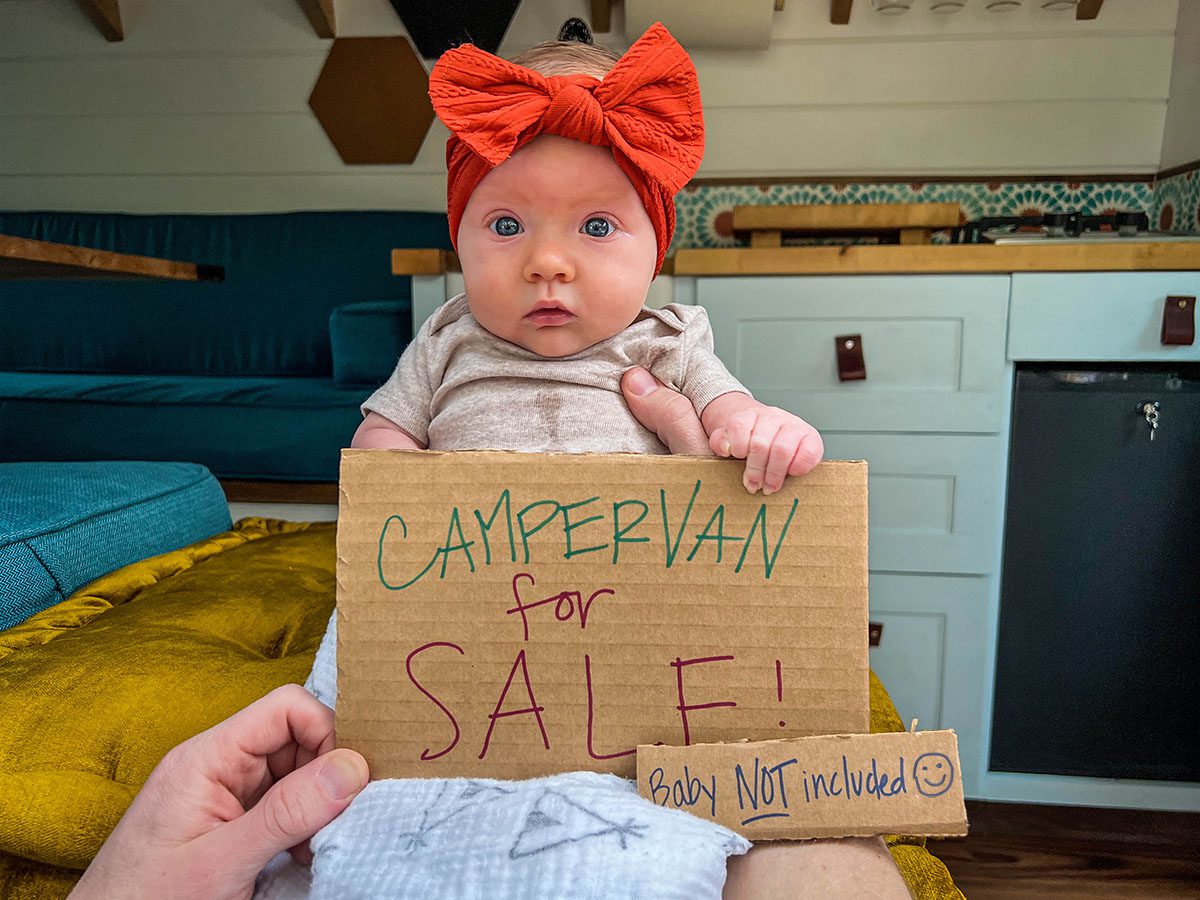 With no room for another person, it's time we make a slightly larger build that'll fit us all safely and comfortably.
In fact, we've already purchased a new cargo van and are getting ready to start the build soon. This coming summer, we're planning to spend a good chunk of time in our new campervan that's fit for a family of three!
So no, this is not the end of van life for us.
However, it is time to part ways with our beloved Pearl because, while she won't fit our needs anymore, she is in amazing shape and is ready for so many more adventures!
Pearl's next chapter
It pains me a bit knowing it won't be us who'll be in the driver's seat for all the adventures to come. But we're very much looking forward to handing the keys over to someone who will be able to make memories for years to come in this van we love so much.
I mean, just look through this album to see just how many adventures we've had with this beautiful van…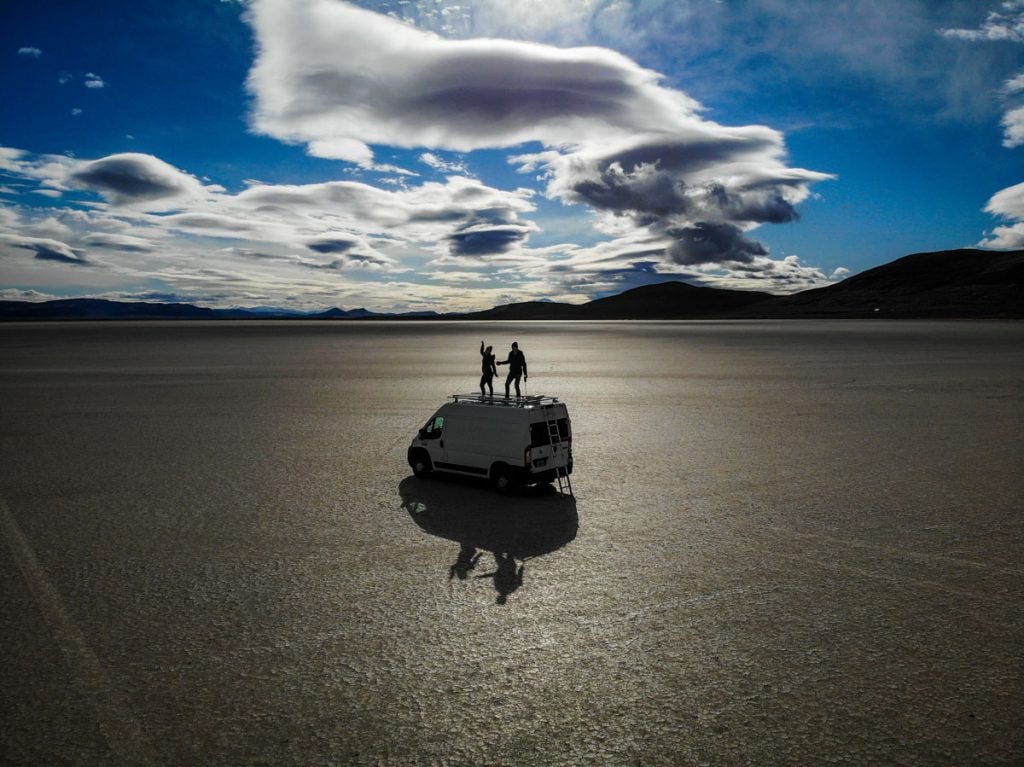 Why right now is a tricky time to buy a campervan…
This campervan has just over 40,000 miles on it. If you've been researching vans lately, you'll know finding one with miles this low is extremely rare!
In fact, we searched for several months for a used van (in good shape with low-is miles) for our next build, and to no avail.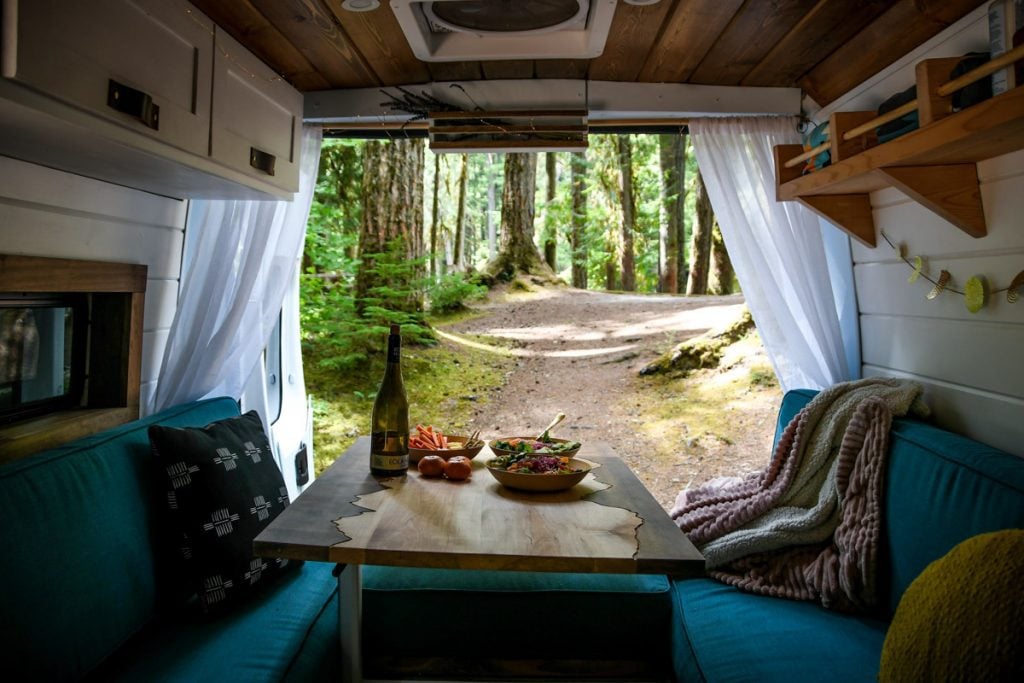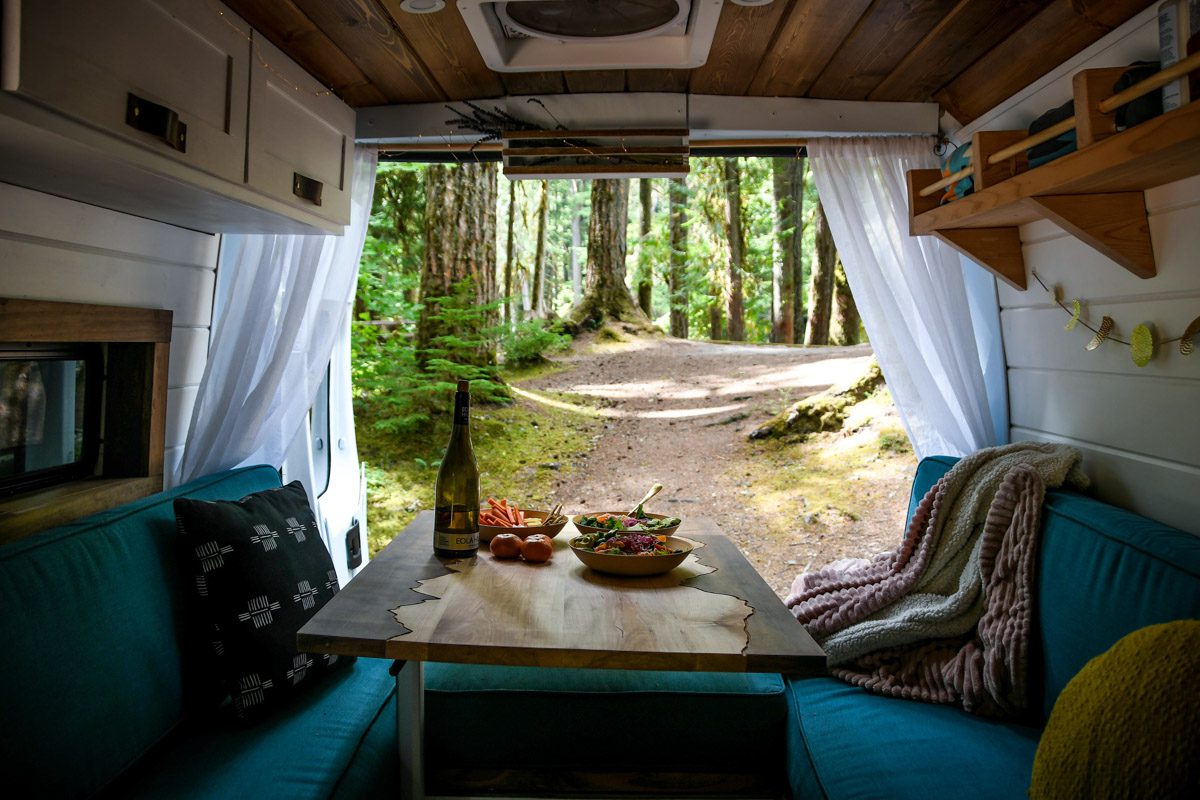 With the supply of used vehicles so low right now (cargo vans in particular!), we ended up buying brand new, which is something we never thought we'd do.
And even finding a NEW cargo van proved difficult…
We called around to more than a dozen dealerships in 3 different states, and only found one dealership that had cargo vans coming in stock soon.
So yeah, we can say from firsthand experience that finding a campervan right now is a bit of a wild ride.
Who is this campervan for?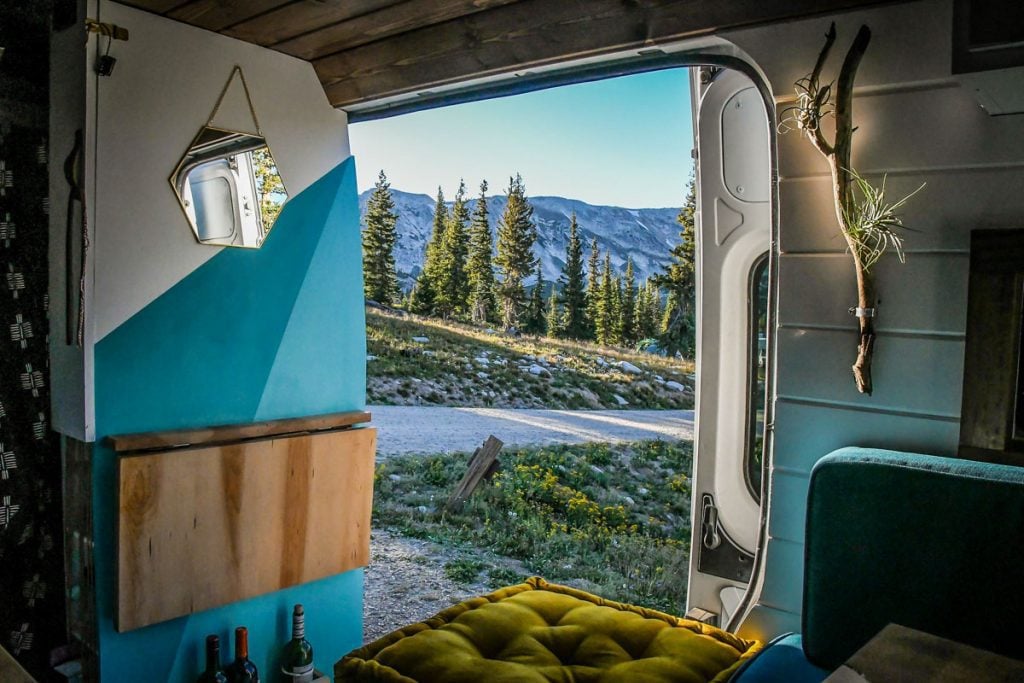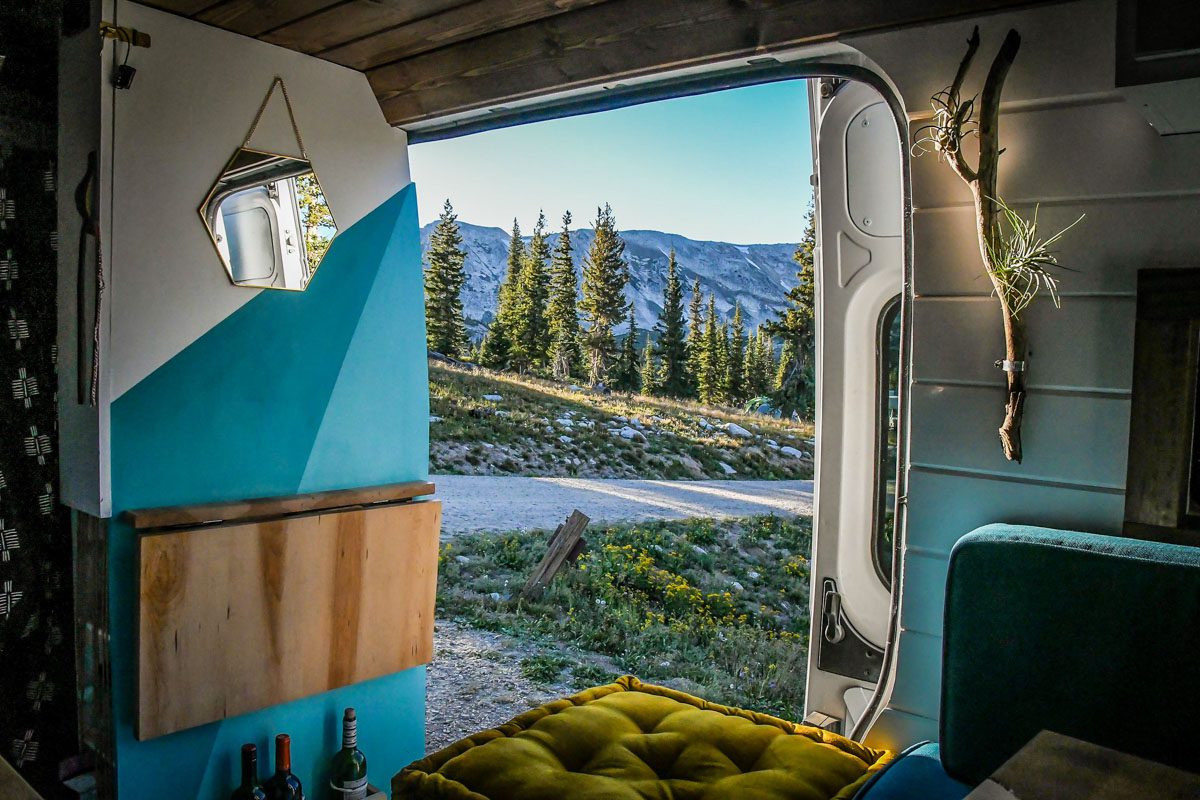 Pearl is all set up and ready for a new owner to take on adventures. If you're dreaming of experiencing van life in 2022, this might just be a perfect fit for you!
However, we acknowledge that this set-up and price point isn't for everyone. Read through the following bullets to see if Pearl really would be a good fit for you.
This is the perfect setup for a couple or a solo traveler.
This van is set up for living in months at a time but can also make a great vehicle for shorter trips. (We did two different 3-month periods of living in this van full-time. We also took it on several shorter trips ranging from a weekend to a few weeks. It was such a great vehicle for any type of trip!)
This is the smallest model of cargo van, making it super easy to drive and maneuver. It also fits perfectly into any regular parking space.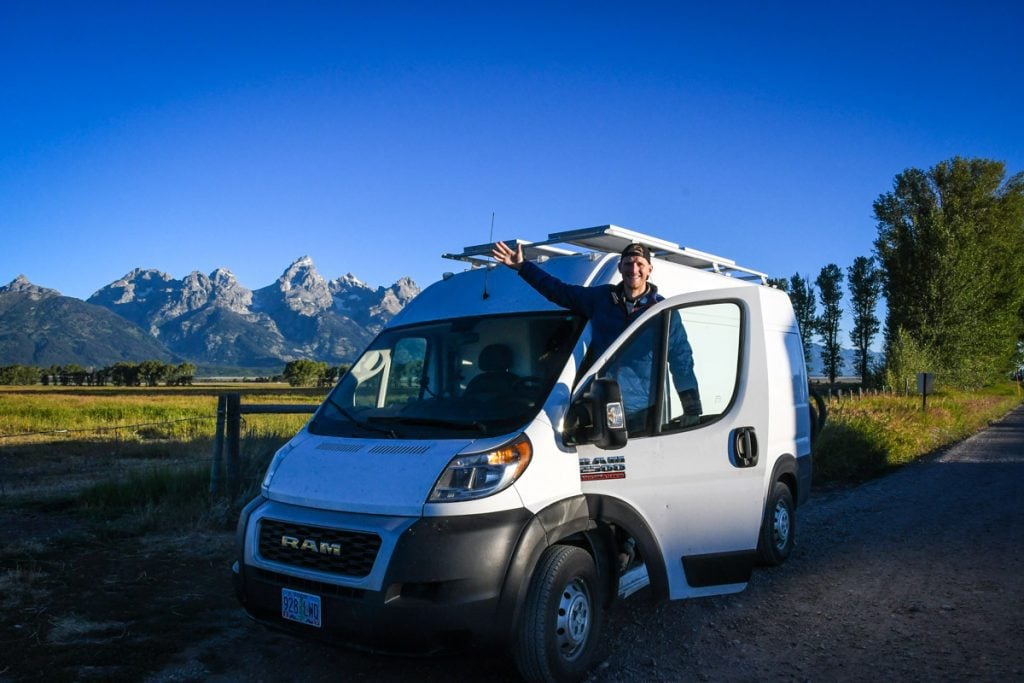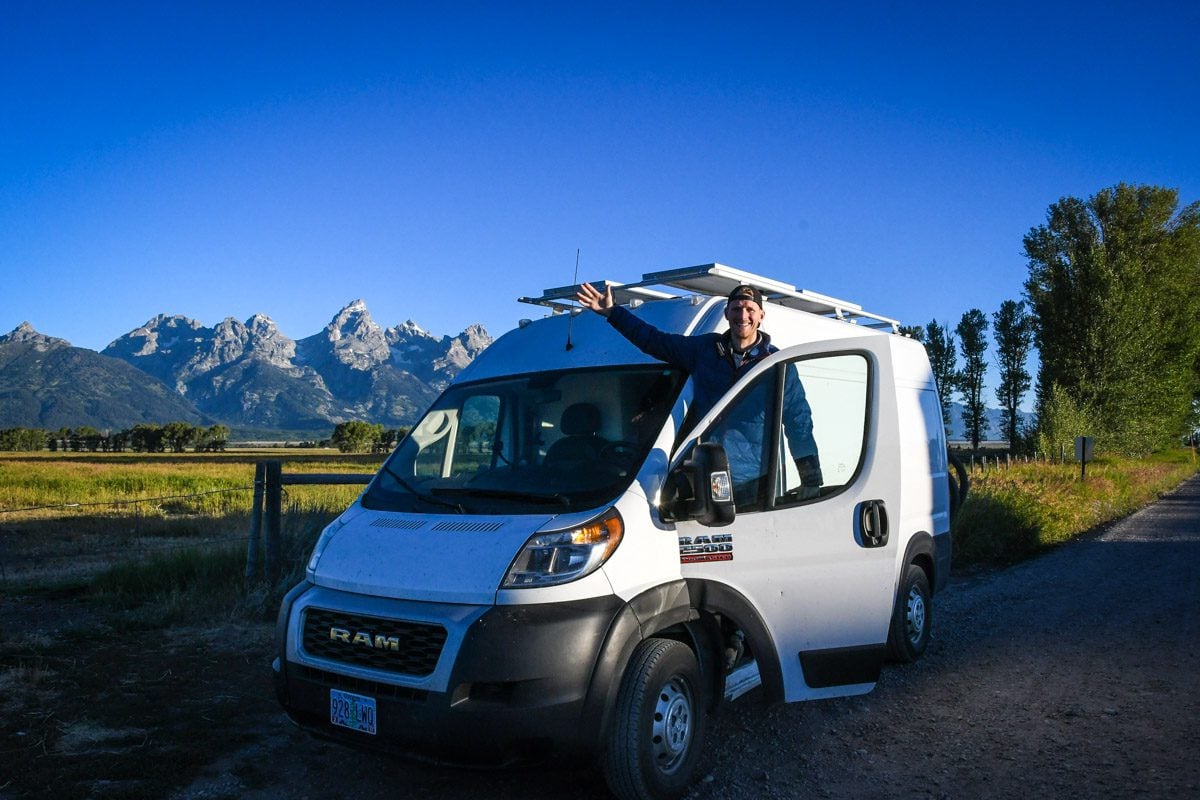 The kitchen is great for someone who loves to cook (like us!). With a propane stove and ample counter space (we have a couple of pull-out counter tops!), we loved making healthy meals on the road.
This campervan is set up with a robust electric system, making it perfect for someone who wants to work from the road.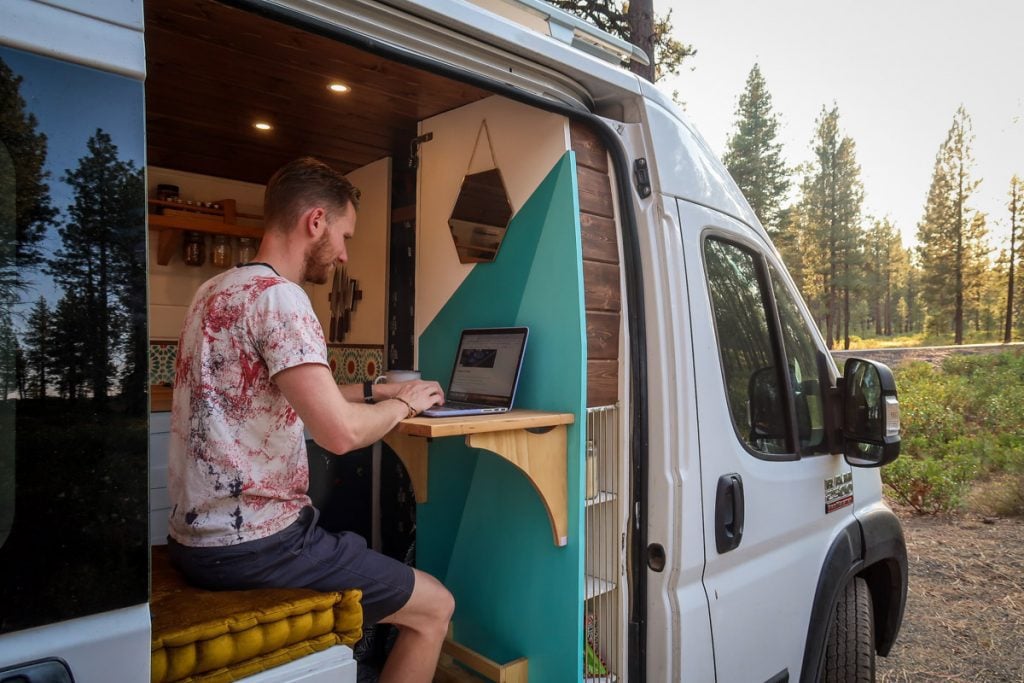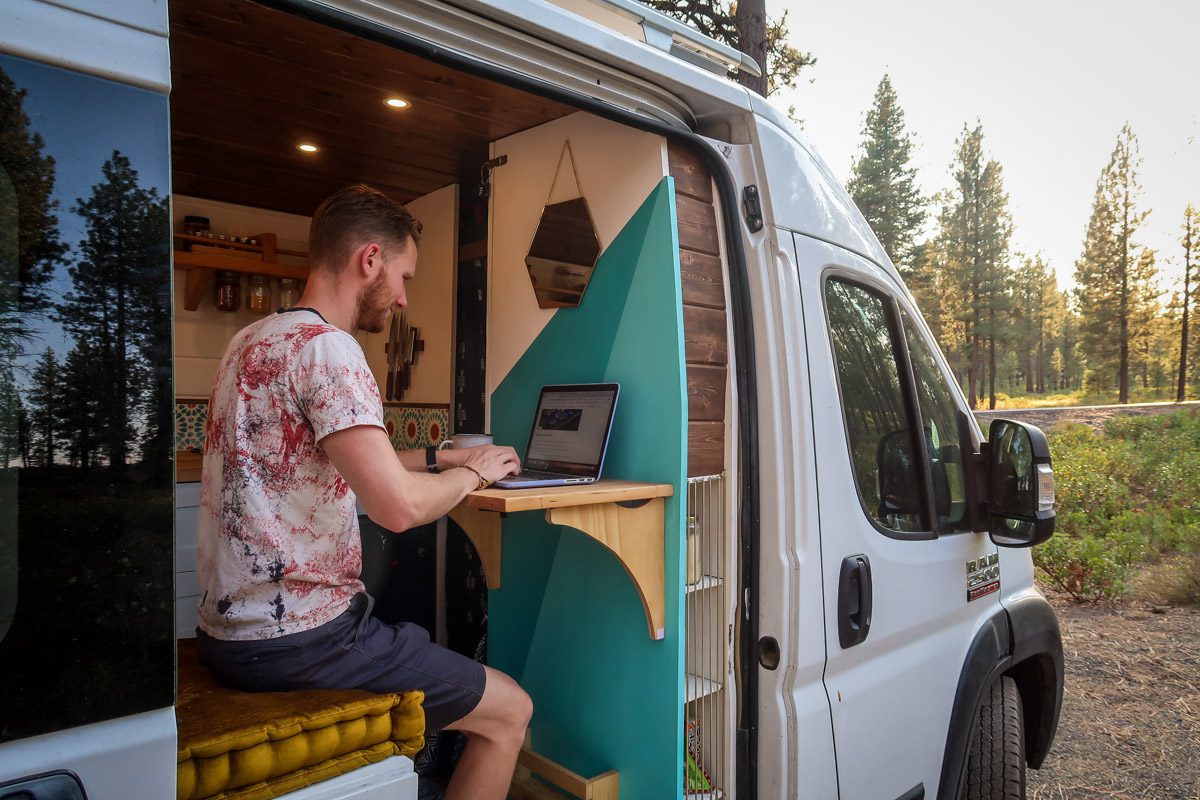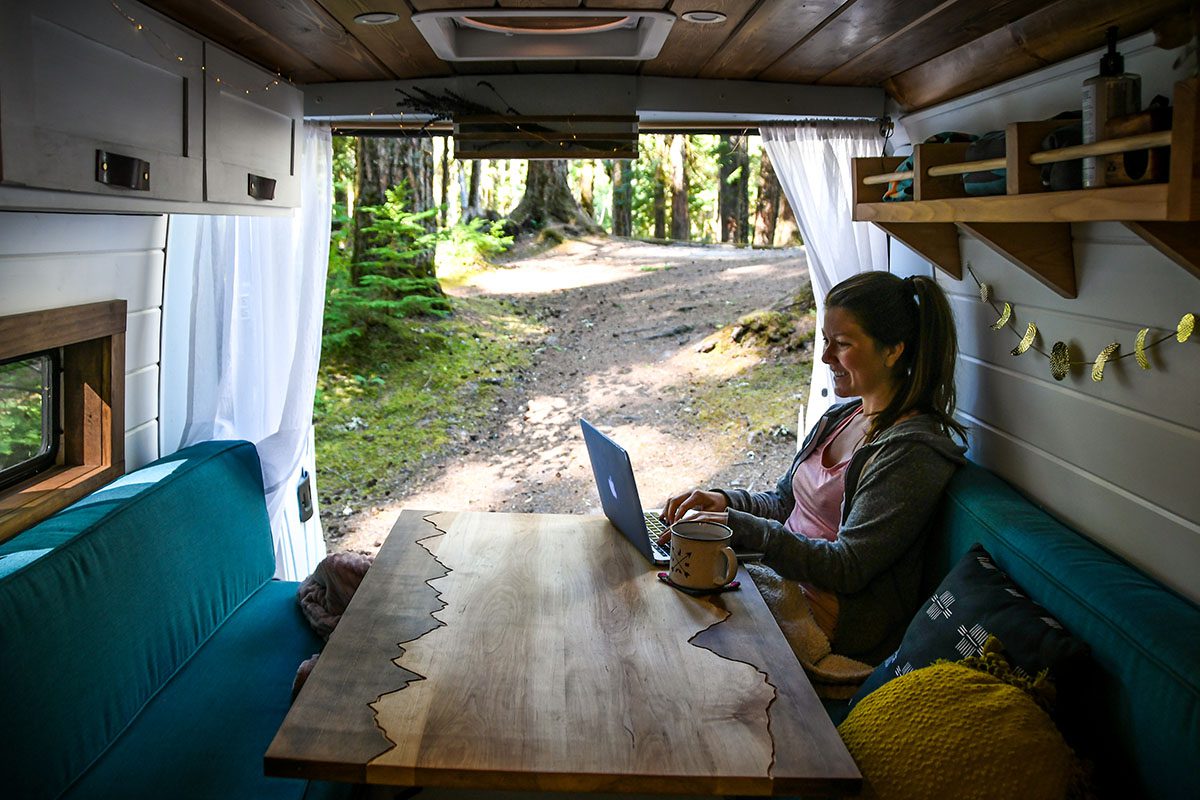 This is for someone who wants to invest in a campervan that will last a long time and hold its value. The vehicle is a 2019 Dodge Ram Promaster and is in excellent shape, with only 40,000 miles on it. Everything we installed in this van is high-quality. For instance: non-toxic wool insulation, a Natures Head composting toilet, 400 watts of solar panels.
We'll be upfront and say this is not for someone looking for a cheap campervan.
If you're on a really tight budget, we have an entire guide to building a cheap campervan (aka less than $1,000).
Looking for something a little less basic?
We spend hundreds of hours creating a course that walks you through exactly how to build a campervan just like Pearl.
Building a conversion yourself takes time and patience, but will save you quite a bit of money overall. Plus, our course takes out the guesswork and will save you countless hours of getting lost in Youtube.
Are you potentially interested in buying Pearl?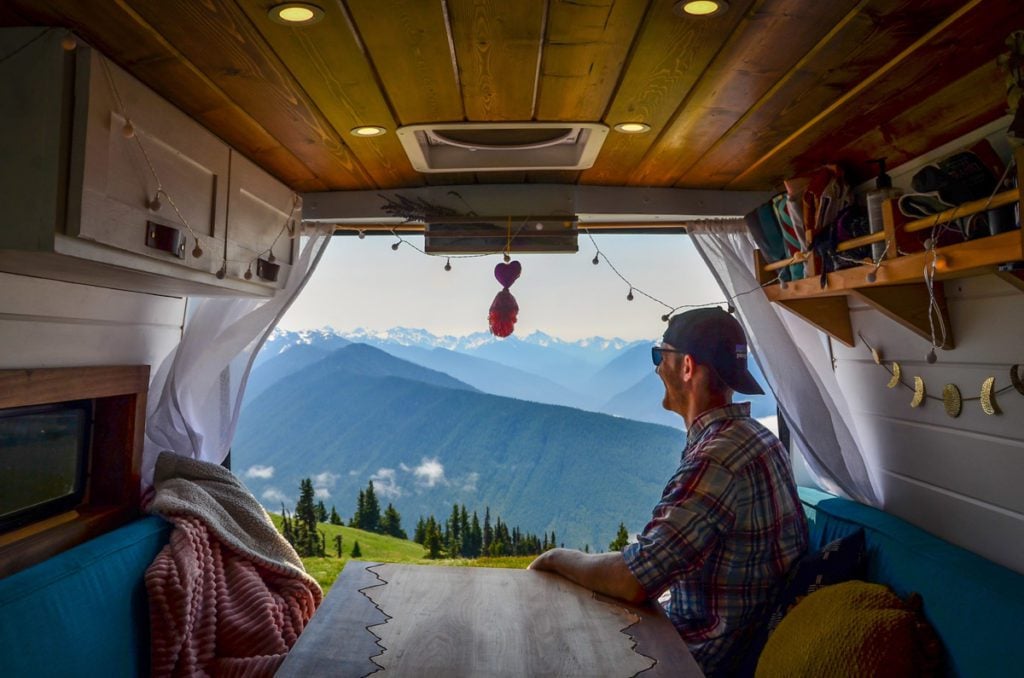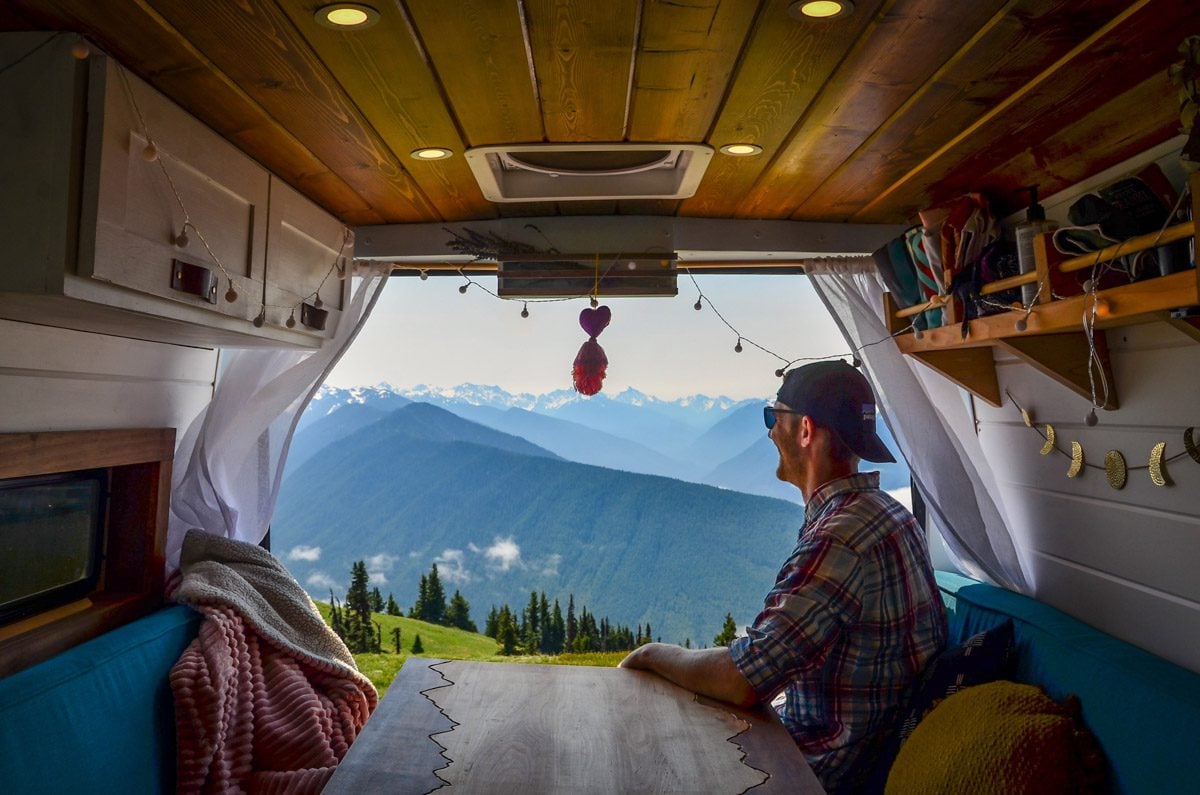 If you've read the section above and it sounds like you or someone you know, feel free to check out our "for sale" listing on Vanlife Trader. 
This listing details the price as well as all the specs of the vehicle and the build. It includes the brand names of all the features we installed, so you can do your own research to see if it would be a good fit for you.
Still have questions?
We documented all parts of this campervan build and are happy to answer any specific questions you may have. We can also arrange a virtual tour (for serious buyers only).