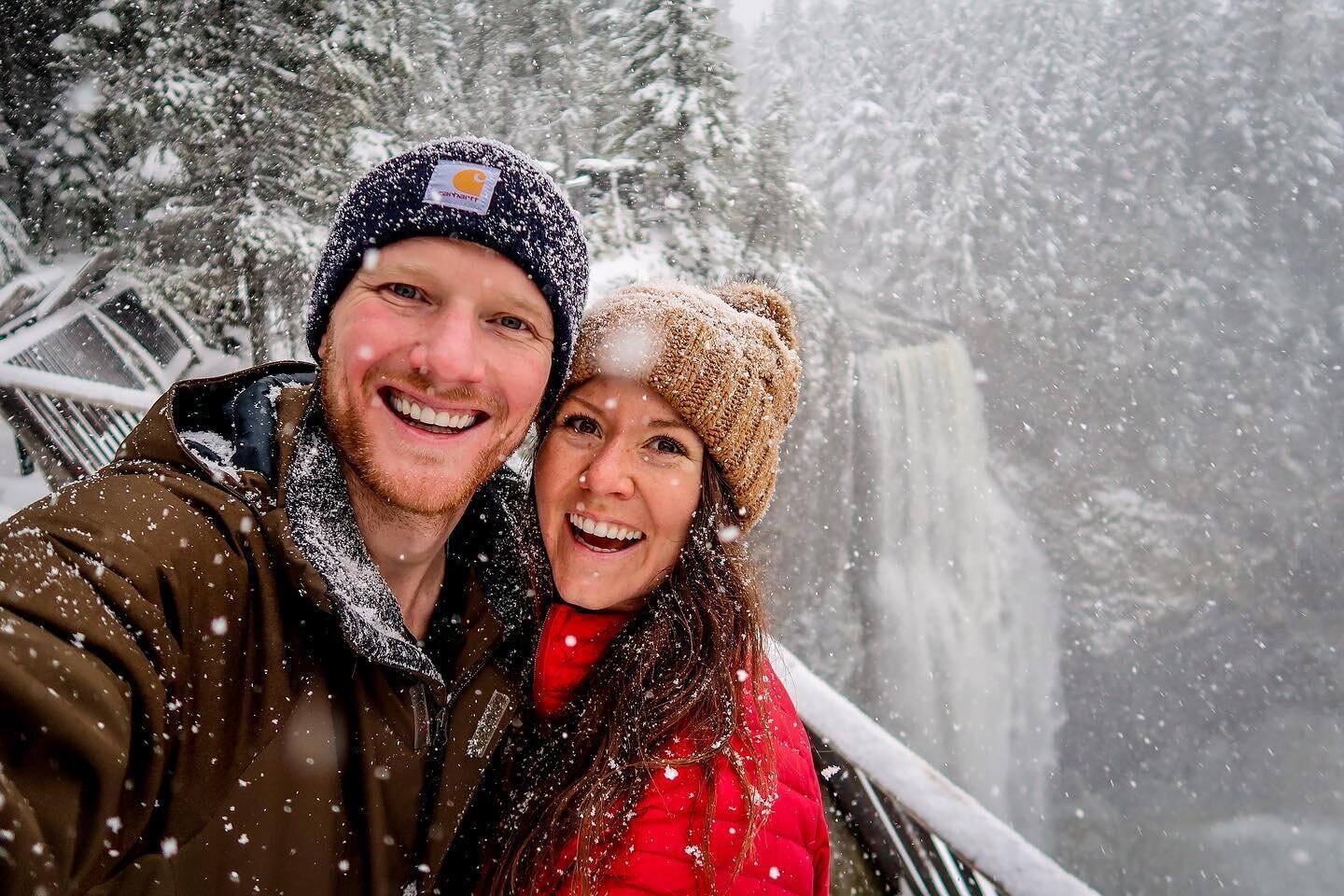 What a way to close out the year!
As the holiday spirit buzzed in the air, our minds were buzzing to see if everything we had worked for in 2019 would pay off.
Drumroll… It did!
We still can't believe we earned $74,000+ in just 3 month on our travel blog. Back when we were working our traditional 9-to-5 jobs right out of university, we weren't even making half of that amount.
It's a humbling feeling when you realise a risk in the past has proven worthwhile. And believe me when I say it took us years to get to this point.
With travel blogs (or any blog for that matter), Quarter 4 (Q4) is typically the highest earning time of the year because of the holiday shopping season and higher advertising rates.
Q4 was a big time of year for us on a personal level too: We moved to across the country to a new city and had a lot of time away from work because of the holidays and travel.
It's pretty amazing feeling know that our business will continue to run even when we have step away for a bit.
With all the gains we made this past year, 2020 has some pretty big shoes to fill.
Quick Note on Quarterly Income Reports
Instead of reporting out every month, we've decided to create quarterly travel blog income reports for a few reasons:
It helps us focus more on our travel-related content, which is the sole purpose of this website.

The travel industry tends to be quite seasonal, so it's a better representation of our traffic and income to report seasonally.

Blogging takes time for big changes to be made. Since we plan our work on a quarterly basis, we will now be able to report on an entire project and not just the status of it.

Oh, and income reports are friggen' time-consuming. We realized that it just wouldn't be a sustainable practice for us to continue doing them on a monthly basis.
So now onto a little recap of what we have been up to in Quarter 4 (Q4) 2019:
October
After a family wedding outside of Chicago, we decide to extend our weekend there and go to Second City comedy club. Shortly after that, back in Minnesota, Katie's Dad and I worked long hours to finish the car camping kitchen that we have in the back of our Subaru. We love the way it turned out (check out the short video here or above).  
The car kitchen was the last thing we needed to finish before we trekked across the country to Oregon with a quick stop off in Glacier National Park. 
We spent the rest of the month getting acquainted with Bend, OR, our new home. It wasn't that hard since the hiking trails and breweries are always welcoming. 
November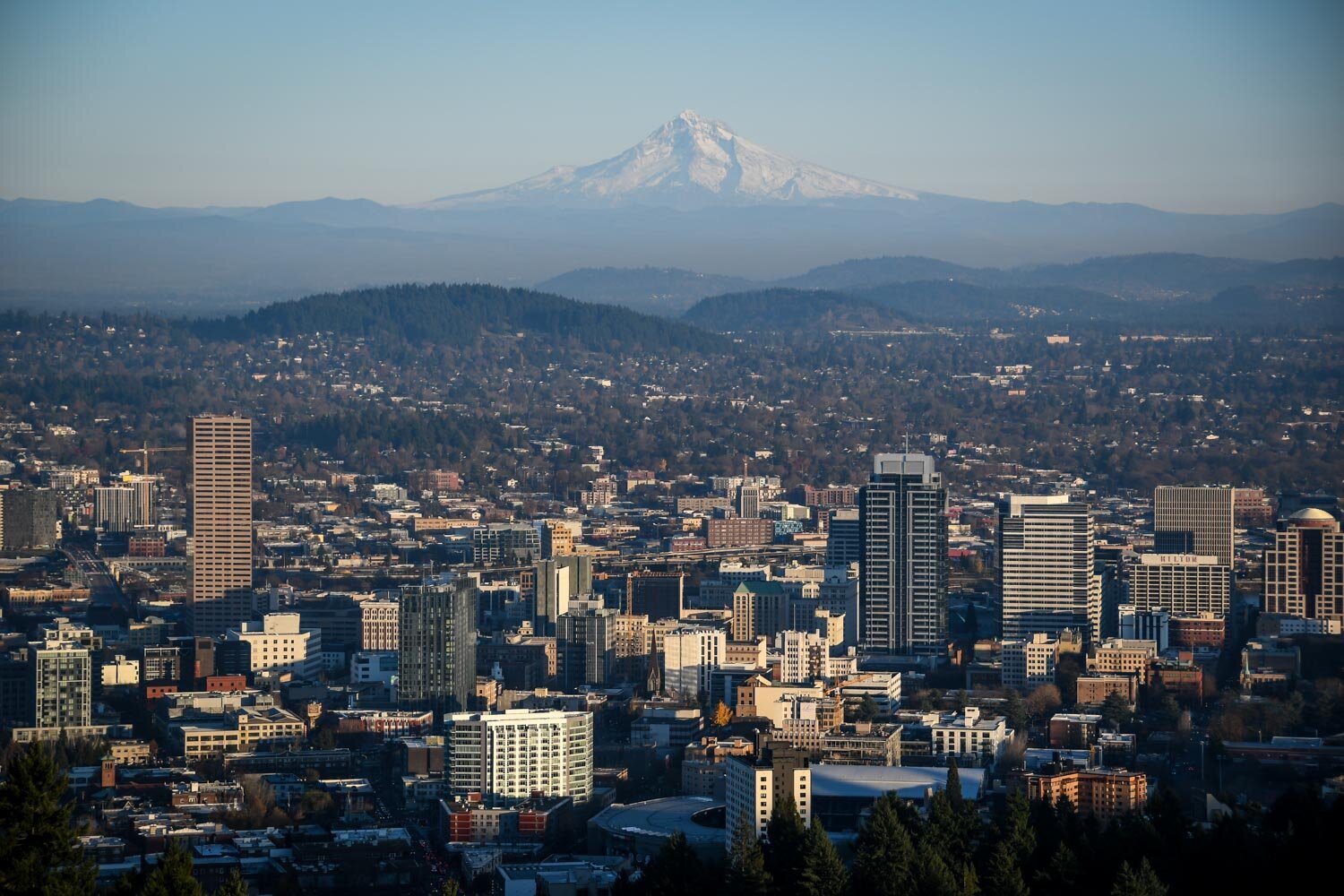 Grind, grind, grind.
In November, we really stuck our noses to our screens and created some awesome content for the site. To break up the work, Katie surprised me with a trip to Ashland, OR which was a perfect weekend getaway. She really knows me well: adventure + nature + quality time (+ food + beer) = all I want for a birthday present!
Then we had our pre-holiday giveaway stuffed with great travel gear for two lucky winners. We also took a weekend in Portland for some exploring around the city and a concert. 
We then flew back to Minnesota, and got to celebrate Thanksgiving with our families for the first time in 6 years!
December
Back in September, Katie surprised her mom for her birthday with a trip to Europe to visit Christmas Markets. They went for 2 weeks exploring Germany, Austria, Switzerland and a short stopover in Iceland. Watch their One Second Everyday video above!
I could try to explain their trip, but I just wouldn't do it justice. Katie did a pretty good job describing it on Instagram:
"How can I even begin to sum up these last 2 weeks…? Words are usually my strong suit, but they're just not coming. So instead of stringing together some sentences, I'm going to make a list…
Gluhwein & Bailey's.

Laughter & lots of selfies (see photos 😜).

Long dinners & alllll the desserts (of course!).

Coffee shops & time to read.

Lots and lots of Christmas Markets 🎄 (17 in total!)

Trains, planes, buses, subways, ferries & a rental car 🚂 ✈️ 🚎 🚇 ⛴ 🚘

Lots, and lots and LOTS of miles walked.

Big cities & tiny towns.

Mountains, churches, lakes & city squares.

A salt mine, a hot spring, and a castle on a hill.

Sausages, pastries, fondue, Christmas cookies, spaetzle & pretzels.

Time with my mom
For all of this I am so, so thankful. This was a trip I'm sure we'll be talking about for years to come 💛"
You might be wondering what I did while the mommy/daughter duo was galavanting across Europe? Well… someone had to stay home and run the blog 🙂 I'm so thrilled that they got to go on a once in a lifetime trip together. Maybe next year Katie will take me (fingers-crossed!) 
The rest of December we were back in Minnesota, visiting friends and family over the holidays. 
Quarter 4 2019 Two Wandering Soles Earnings: $74,367.25
(aka Our Earnings from October, November, December)
Important Note: As we explained in our first income report, it has taken us a long time to get to this point. Our goal in sharing this number is not to boast, but to share how we make money blogging in hopes of helping others on this journey (or to answer the question we are constantly getting asked: "So, like, how do bloggers even earn money anyway?!") Reading other bloggers' income reports have helped us a great deal as we have grown our website, and we hope to give back and be a resource for others.
Take a look below at our monthly earnings chart to see how it has been a slow growth, and it didn't just happen overnight.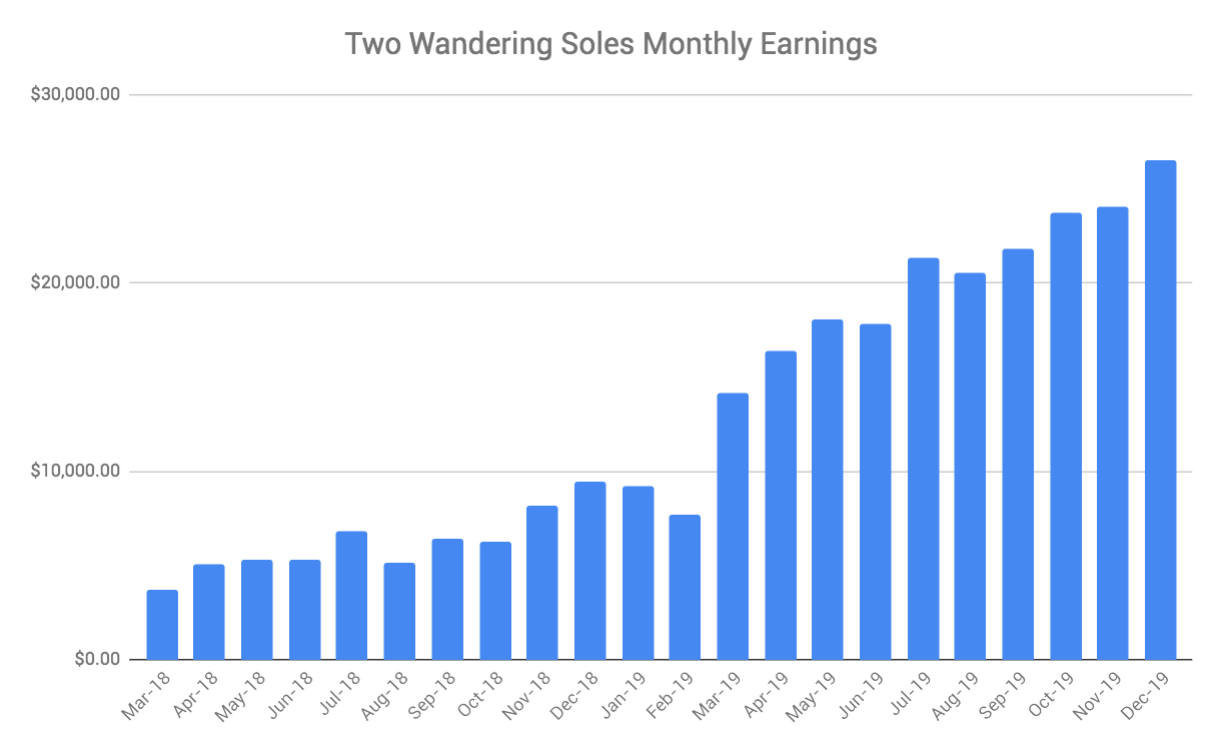 Check out our other Income Reports:
Q4 2019 Website Statistics
As bloggers, our income is directly related to how many people are visiting our website. So before we talk about money, let's go over our traffic for the month.
October Traffic:
Pageviews: 311,354

Unique Visitors: 202,118

Sessions: 250,653

Email Subscribers: 15,096
Nov. Traffic:
Pageviews: 332,159

Unique Visitors: 212,162

Sessions: 266,100

Email Subscribers: 16,458
Dec. Traffic:
Pageviews: 375,443

Unique Visitors: 243,991

Sessions: 302,913

Email Subscribers: 17,670
Total Q4 Website Statistics:
Pageviews: 1,018,956

Unique Visitors: 646,491

Sessions: 819,666

Email Subscribers: 17,670 (increase of 3,592 in Q4)
Note on Q4 Traffic:
After a lower than expected October, our traffic in November and December really hit it out of the park! USA related articles started their seasonal decline (with the exception of Portland, but more on that later). However, New Zealand, Southeast Asia and Japan articles jumped up to new levels we haven't seen before. 
We have quite a few articles (500+) we've created over the years and many of them need updating. In Q4 we saw major gains in traffic for articles that we thoroughly updated. We'll talk more about this in our Lessons Learned section, but a lot of our boost in traffic is coming through updated articles (and this even continued through January 2020). 
Usually, at the start of the new year, people begin searching for their spring break or summer vacation spots. So we expect our traffic to increase in Q1, especially in January. 
Traffic Numbers Q4

Top Ten Traffic Sources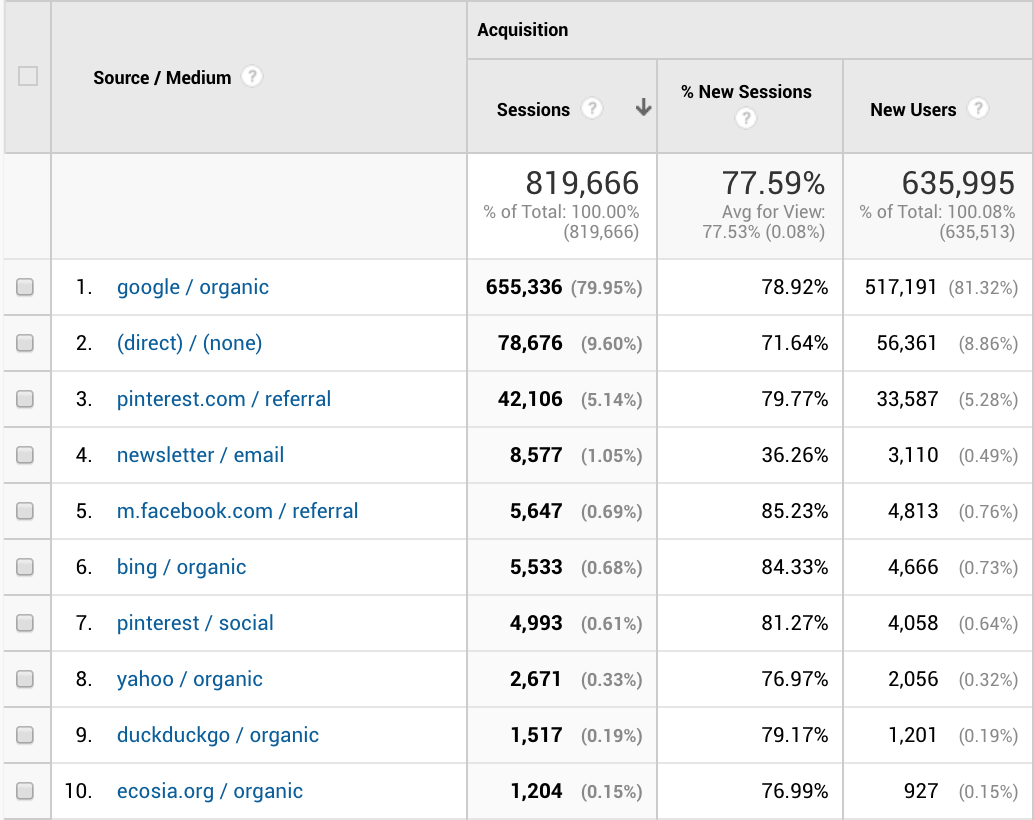 Mobile vs. Desktop vs. Tablet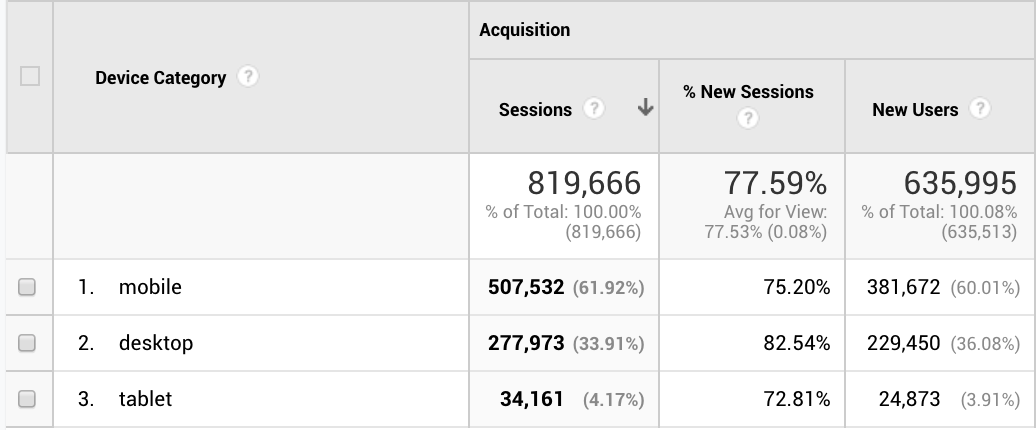 Top Traffic Channels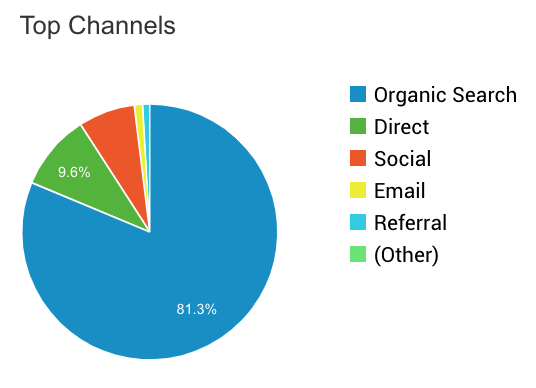 Let's Break It Down!
Now that you know a little bit about why we're sharing our income and how many people are visiting our site, let's get to the good stuff and show you where that money came from…
Disclaimer: There are affiliate links in this article. Please read our disclosure and privacy policy for more information.
Q4 Affiliates: $53,078.98
Have you heard of Affiliate Marketing? It can be a complicated thing to master, but at its core, Affiliate Marketing is simply recommending a product or service to others, and being compensated in return.
Who are our affiliates?
We work with more than 30 affiliate programs and this number is constantly growing. They range from large companies, like Amazon, to independent tour companies we have gone through and just LOVE to promote because we had a great experience.
We work with a lot of affiliate programs, but some that did well for us in Q4 were:
Looking Forward
In Q4, we had our best quarter ever for affiliate income! This was in part to people booking their winter vacations and our traffic increasing.
For 2020 Q1, we project that affiliate income will stay about the same for the most part as we are in peak season for a lot of our content. 
Q4 Advertising: $21,288.27
"It's the most wonderful time of the year!" 
When it comes to advertising, Q4 is what bloggers wait all year for. It is the prime holiday shopping season so advertisers are bidding higher than ever to get their products and services seen. Therefore, RPM's (rate per mille) are at peak levels and bloggers sit back and reap the benefits. 
Note: The highest RPM days of the year for us were Black Friday (and the week after) and the week between Christmas and New Year's Day. 
Advertising continues to be a major source of income for us. We work with Mediavine, a 3rd-party provider who basically does all the work for us. If you are not on Mediavine yet, work your butt off until you get 25,000 monthly sessions per month and apply immediately. It's (clearly) game-changing!
Looking Forward
Every Q1, the week after New Years is the lowest RPM's of the year. Our traffic tends to surge this week (which is kinda unfortunate if you think about it), so we basically level out with advertising income compared to the previous weeks. 
As for ad revenue in Q1, we predict it to be about equal to Q4. Lower RPM's are expected with this time of year, but as traffic increases ad revenue will even out. 
Q4 Sponsored Posts / Brand Partnerships: $0
From October to December 2019, we didn't have any brand partnerships, and honestly, we are okay with that. 
It's always great connecting with good companies around the world (and if you know of any OR you are one, feel free to thoroughly read our Work With Us form and fill it out), but partnerships are definitely not passive. We tend to work extra hard for these partnerships and over-deliver, so it was nice to take a break from them for a quarter. 
If you follow along with us on Instagram or are a subscriber on our email list, then you already know we had a partnership in January 2020 that was a blast!
Note: We tend to only team up with brands that we already personally use or would actually use ourselves. We would never promote products or services we don't trust, even though our inbox is filled with requests on a weekly basis.
Looking Forward
We had so much fun doing our partnership in January. As for the rest of 2020, we have a few partnerships lined up, but are always looking for more great companies or tourism boards to team up with. 
If the right partnership comes into our inbox, we're all about it: Chacos, Hydro Flask, Steripen, Osprey, Columbia are you listening?! However, in the meantime, we prefer to focus our efforts on affiliate partnerships as they are more long-term and a bit more hands-off.
BONUS: Q4 Free Stuff (Exchanges): $170 value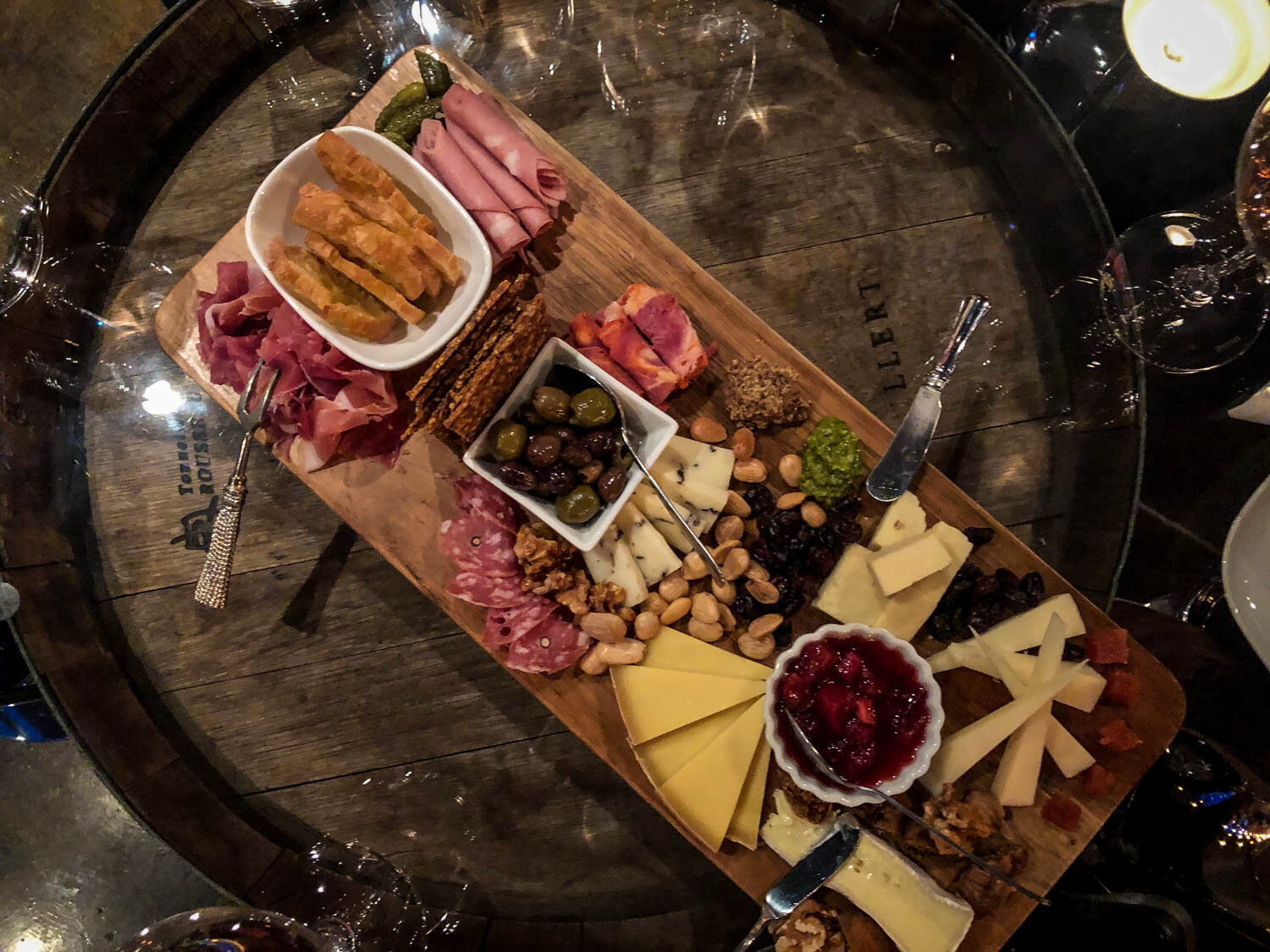 This is the section where most people think bloggers get to "travel for free", but actually we "travel for work". Since we were in full create-mode this quarter, we didn't really didn't seek out many exchanges. 
We did take a trip from Bend to Portland, Oregon in November and went on a tour with Portland Food Tours. Michelle, our local guide, took us to hidden restaurants and bars downtown and sampled the eclectic Portland cuisine. We would have never found these places by ourselves. 
If you are ever in Portland, we'd honestly highly recommend the Evening Food and Drink Tour. They also have a donut tour for all you morning people out there. 
Discount: Don't forget to use our Promo code: twowanderingsoles for $5 off your entire tour!
Just like brand partnerships, we would never promote a company we don't trust or haven't tried for ourselves. And if we work with a company and don't have a good experience, we will write about why it wasn't for us.
We never include free travel or products in our income because even though it's a nice bonus, it doesn't pay the bills. This total of $170 is not included in our Q4 totals.
Q4 Blogging Expenses: $13,246.78
MONTHLY COSTS:
Our monthly costs have increased significantly as we've diversified our workflows, given more hours to our staff and put more money into tools that help us work smarter. And believe me when I say it has been money well spent.
This 3-month total above includes our staff pay and our typical expenses that you can check out in our previous monthly income reports.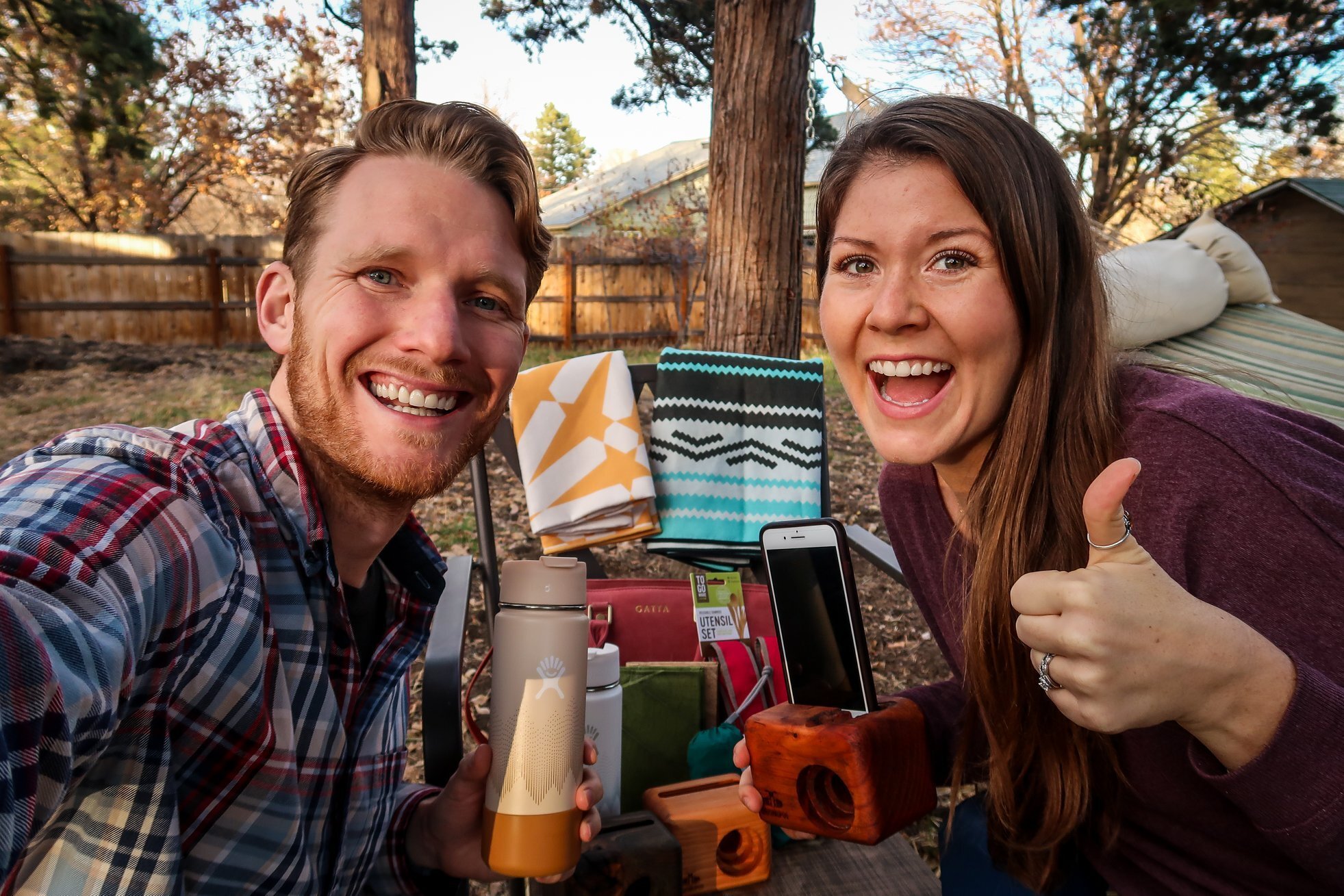 As for new costs we added this quarter, well, here ya go:
$1,037: Random Assortment of Purchases including:

Travel Gear upgrades

SSD Backup Storage

Car Camping Kitchen Supplies

$64.90: Postage for our November Giveaway

$49: Gleam Program to run our November Giveaway

$100: Testing a Facebook Ad

$725.62: Purchased tickets to attend the Mediavine Conference in June 2020. (Our first conference in the USA!)
Our Net Earnings for Q4 2019: $61,120.47
After you subtract our website/blog expenses, we netted a total of $61,120.47 for Quarter 4 in 2019. This is the highest quarterly profit we have ever achieved!
Compared to last quarter, we really put our heads down to grind this month, and itpaid off! Huge thanks to our team of (now) 5 wonderful people (we could not have these gains without you all!) and an even bigger thanks to you, our readers, for following along our journey. 
Q4 Travel Expenses: $5,273.53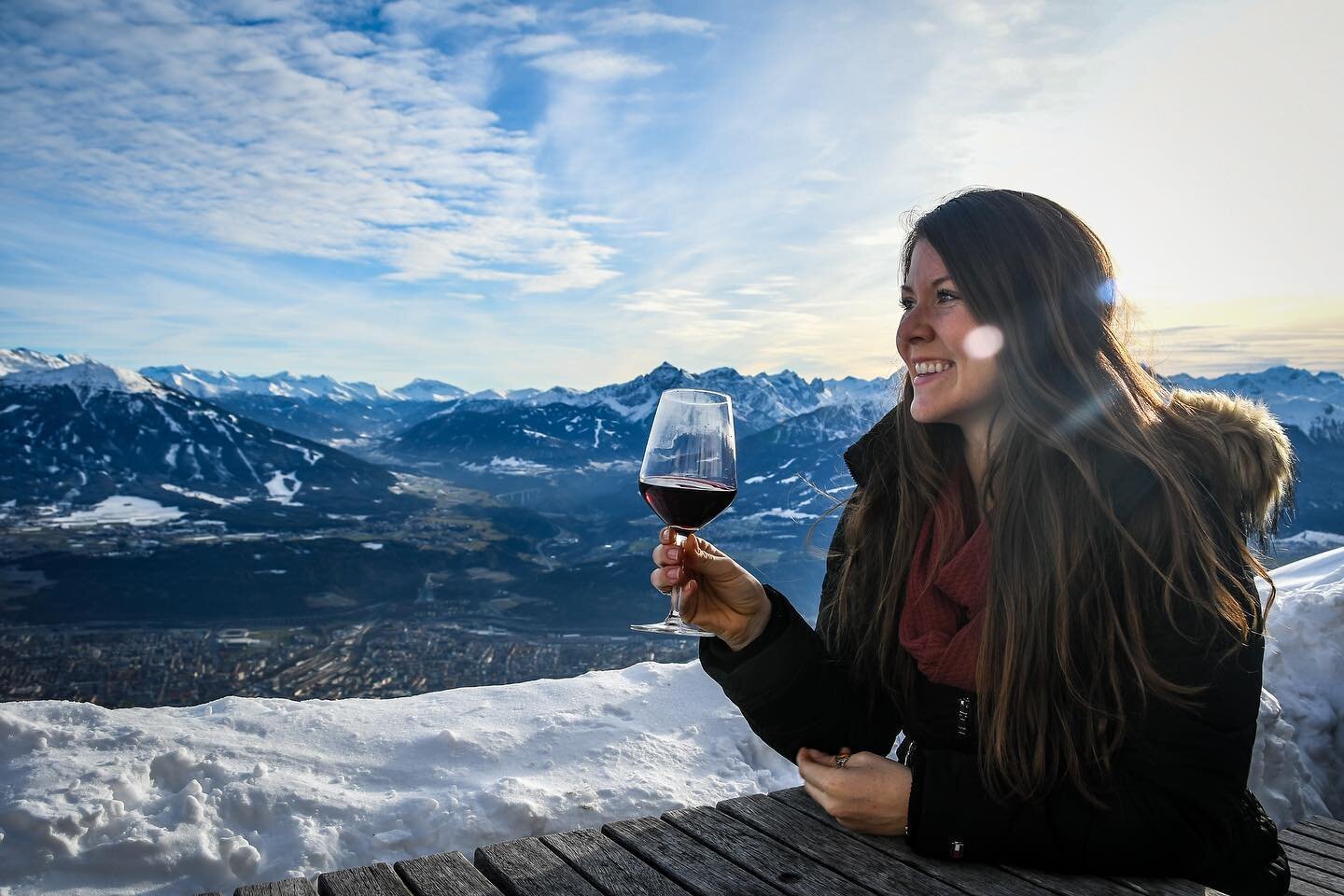 We know that travel expenses are how travel bloggers are able to create content, so in a way, they are an essential expense. For this reason, we share how much we spend on travel, so you can get a well-rounded breakdown of the finances of a travel blogger.
In October and November, our biggest trip was moving from Minnesota to Oregon while stopping off at Glacier National Park. Katie also surprised me with a trip down to Ashland, OR for my birthday. And we can't forget about our long weekend in Portland at the end of November.
Like I said before, in December, Katie surprised her mom (can anyone beat this girl in travel birthday surprises!!) with a mommy/daughter trip to Europe for Christmas Markets. If you followed along with their stories on Instagram, you saw they had the most magical winter trip! (almost as if it was planned by professional travel bloggers… 😉)
The total above includes all these trips. 
Our Goals for Next Quarter
Travel Plans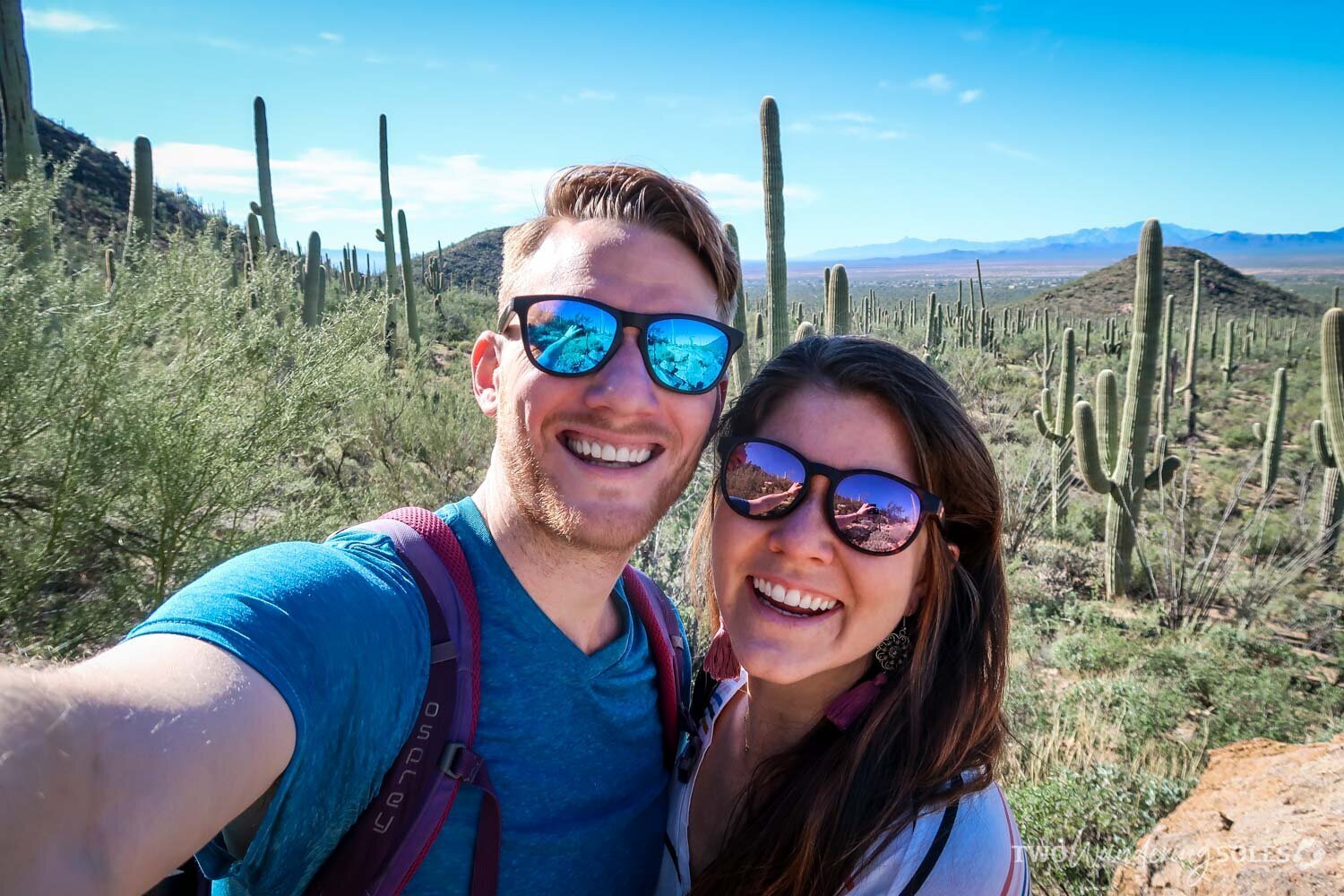 Since I'm posting this report nearly halfway through 2020 Q1 (sorry about the delay, it takes a minute to get all our reports consolidated with our affiliates), you may already know we took a trip down to Tucson, Arizona with the tourism board, Visit Tucson.
We had never been there before and we were really surprised with all the things to do in Tucson. On the trip, I even got over one of my irrational fears!
For the rest of the winter, we plan on prioritizing snowboarding and exploring the outdoors at least 2 days a week. We also have some friends and family coming to visit Bend within the next few months, which we're super stoked about!
When we are not out exploring, we plan on gluing our eyeballs to our screens and creating more helpful guides for you all.
Quarter 1 2020 Traffic Goals 
In Q3's Income Report, we delved into how we go about setting our traffic goals, so take a peek if you're interested. Without further ado, here are our traffic goals for 2020 Q1:
Sessions increase by 43% = 1,177,054 in 2020 Q1 // 392,351 average monthly sessions

Pageviews increase by 43% = 1,461,483 in 2020 Q1 // 487,161 average monthly pageviews
To be honest, 43% increase looks super intimidating. However, that is the exact increase we had last year from Q4 2018 to Q1 2019, and so far we are tracking pretty well.
Sometimes we vastly surpass our goals and other times we fall short. These are just numbers for us to shoot for and to keep as motivation.
Blogging is uncertain in some ways, and unforeseen obstacles can pop up, like changes with Google's algorithm (although these typically affect us in a positive way or don't affect us much), changes to Pinterest, or unexpected travels or life events that switch around our priorities.
When setting goals: We tend to focus our main goals on traffic rather than income. Income is directly correlated to traffic for us, so as our traffic increases, so do our monthly and quarterly earnings. To put it simply: Traffic brings income.
This way of thinking about it works better for us rather than focusing on a dollar amount. But some people like to set their goals the opposite way: Set an income goal, then figure out how much traffic is needed to get there (though there isn't an exact formula for this, so it can be flawed).
Quarter 1 2020 Blogging Goals
1) Connect more with our email list: Creating high quality content and helpful tips (and sharing awesome travel deals!) for our subscribers is one of our biggest priorities this quarter. If you're a subscriber then you already know what we mean. If you're not, then why not join now!
2) Travel Videos: We have learned through this whole blogging process that we need to stick to our strengths and bring in help with things we are not good at or don't have time for. Video editing is exactly that for us.
This past quarter, we hired our talented friend, Eric, to edit our videos for us. This was probably the best decision we made all quarter! Eric is a wiz at taking our bumpy videography and awkwardness in front of a camera (okay, well, these are actually both my faults, Katie is pretty good on camera), and turning them into beautiful videos. 
Don't just take my word for it, let the data speak for itself. YouTube is liking our channel more and more because of these new videos (albeit small, but it's an improvement for us). Check out the graph of watch hours below. Can you tell where we uploaded Eric's edited videos?!?
If you have time some time, check out the videos he's created here:
13 Exciting Things to Do in Osaka, Japan for your first trip:
Kumano Kodo Trail: Hiking Japan's Secret Pilgrimage Route:
We have a few more videos to publish this next quarter that we can't wait to share with all of you! Be sure to subscribe to our YouTube Channel so you'll be one of the first to see it them.
3) Mono-tasking: Remember how growing up, multi-tasking was all the rage? If you were able to show you could juggle multiple projects at once, you'd be somehow more hireable. I'm arguing that for blogging, it's the complete opposite. 
There are just so many tasks that need to get done in a week and if we're trying to keep them all up in the air, at least one will come crashing down. (Oh and if you think there's not much to this blogging thing, I'd encourage you to read 16 Things Nobody Tells You About Being a Travel Blogger: No Bullshit Rundown).
These next few months, we are really trying to focus hard on mono-tasking (aka one thing at a time until completion). This will help us button up a lot of loose ends in our processes, delegate more efficiently, and allow us to grow faster knowing that we don't have to keep going back to older projects. 
Have you ever had trouble multi-tasking? Have you tried mono-tasking before? We'd love to hear about your experience in the comments below!
Personal Goals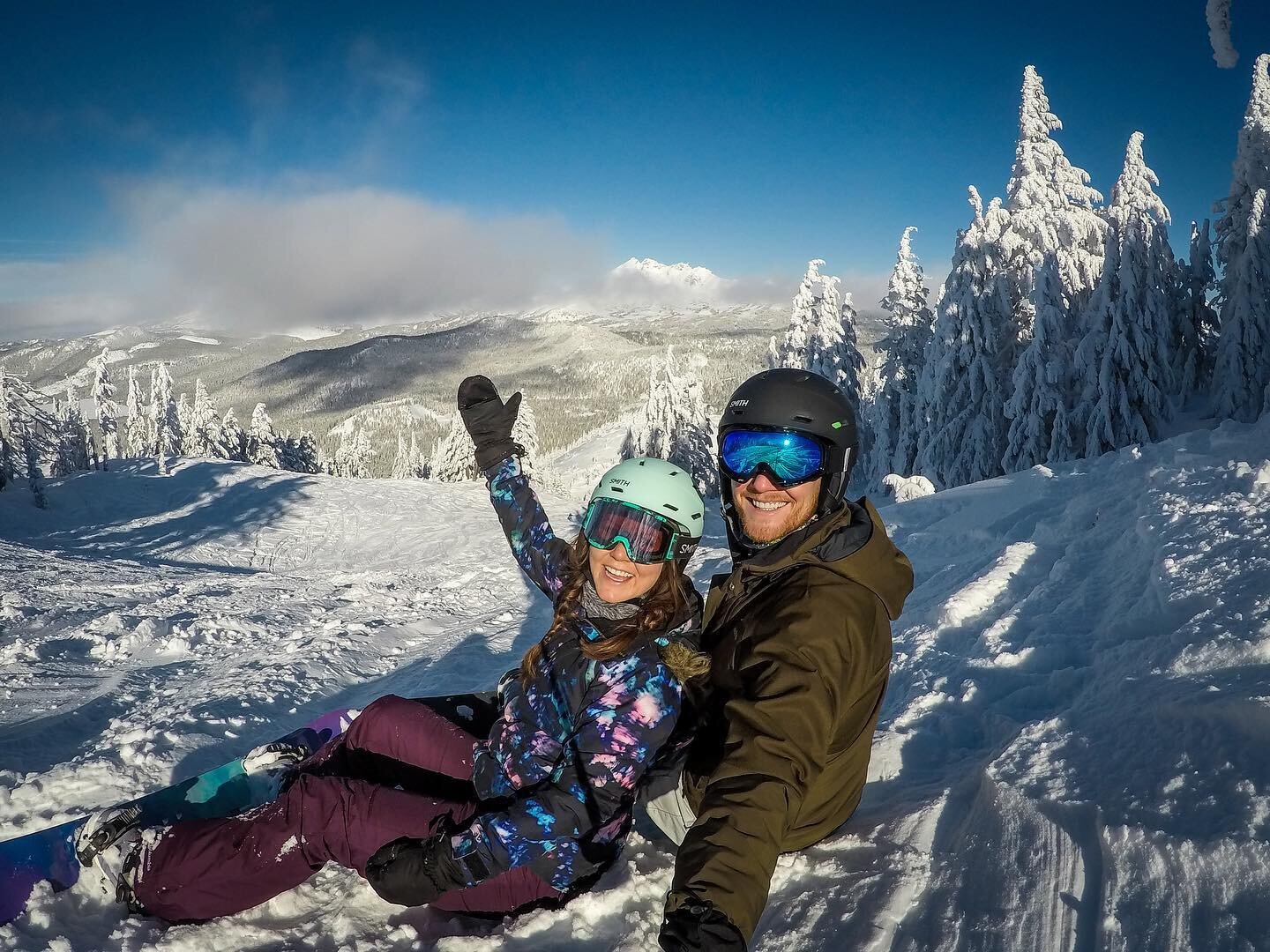 We've been guilty of getting way too caught up in our business goals, and therefore put our personal life on the back-burner. Life is about balance, and it's just as important for us to set personal growth goals as it is for us to set business/blogging goals. So here it goes…
Next Quarter Personal Goals:
Get outside minimum 2 days a week (i.e. Snowboarding, snowshoeing, winter camping) Anyone want to go for a hike?
Work out minimum 3 days a week. We signed up OrangeTheory Fitness here in Bend and it kicks our butts every time we go. I didn't know my heartbeat could go so high!
Get our WFAT. We signed up for a 2-day event to become Wilderness First Aid Trained (WFAT, love that acronym 🤣). This is the first step in (hopefully) more wilderness/outdoor certifications to come! 
Be consistent. This is always a struggle for us as our schedule changes week to week. But we want to focus on being consistent in daily meditation, eating healthy, connecting with friends and family etc. 
Lessons Learned from Quarter 4
Major Gains from Updating Old Content
On Two Wandering Soles, we have over 500 blog articles from 6 years of traveling and living abroad. If you think about it, that is a lot of content to keep updated and relevant for anyone who comes across our site. We try our best to keep everything as updated as possible but we do fall short sometimes. However, when we do update articles, we tend to see significant improvements in traffic.
Note: This next part might get a little technical so I apologize in advance.
This past quarter, we have been updating articles, which we already have on our site, that are targeting keywords that have high search volume. By strategically finding which articles to update, expanding on the content we already have (like going from 2,000 words to (relevant!) 10,000 words in the article), and "re-publishing" the entire article, we have seen significant organic traffic gains, upwards of 249% monthly increase in traffic.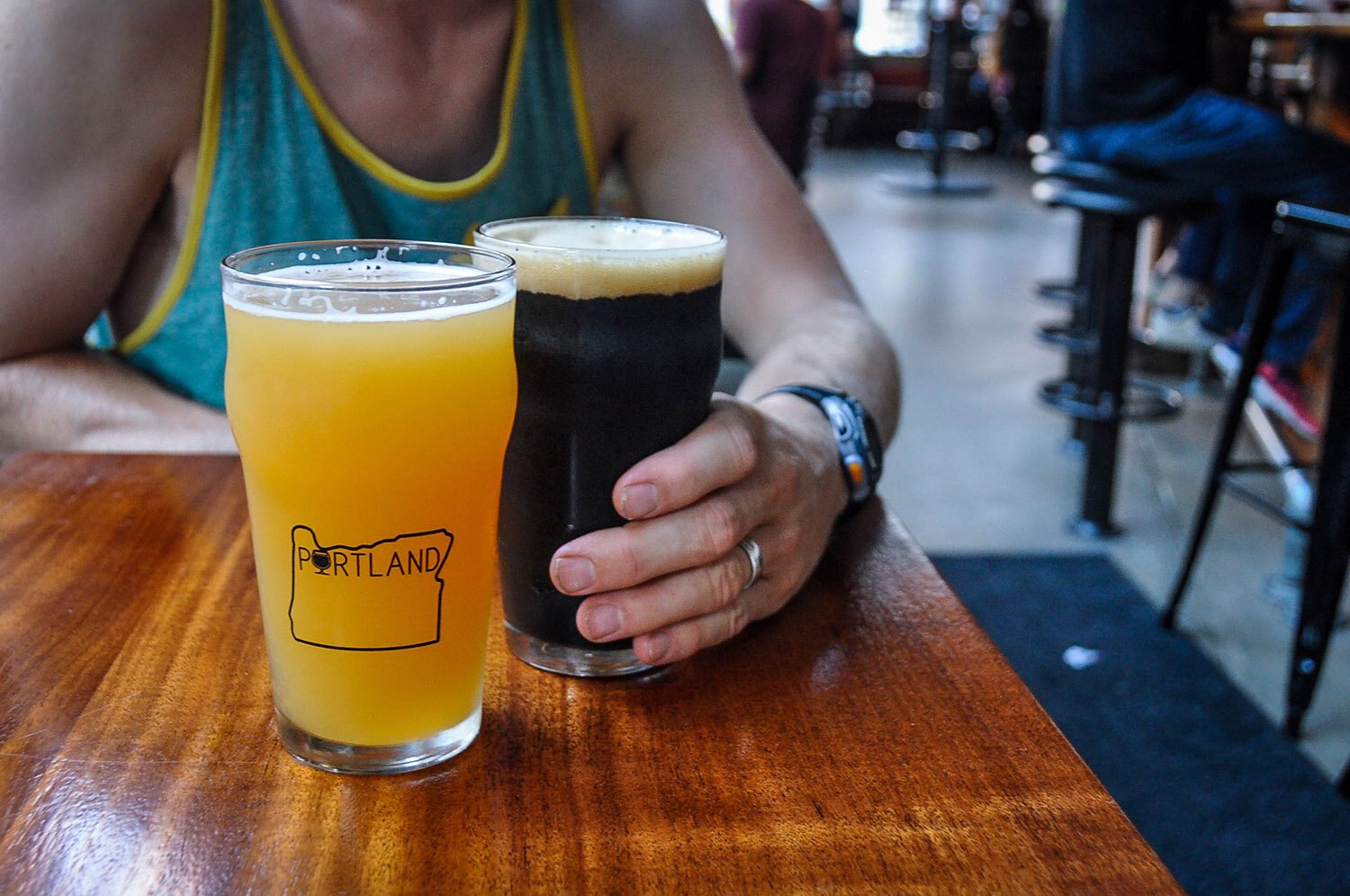 We also noticed it's even better if we travel back to the specific location we are updating. For instance, in November we took a weekend trip to Portland for the purpose of updating our old article about Weirdly Awesome Things to Do in Portland. We explored new parts of the city we had not seen and were able to take photos we needed for the article. 
By updating this article with more information, following better SEO practices and increasing the overall user experience, we were able to grow organic traffic from 13,663 pageviews in November to 43,226 in January (216% increase!). The article was even placed on Google's Discover Page, basically "Position 0" on a SERP. As you can see from the traffic below, the trip back to Portland was well worth it. (The article was re-published on Dec. 28th, 2019)

Here are a few other examples of articles we've recently updated and their growth improvements. 
Let us know in the comments below if you have ever experienced this type of growth from updating an article or other tactics you have for regaining lost organic traffic.  
If you want to be updated when we release a new income report, please sign up for your Blogging Tips email list. We'll send you the first 3 lessons of our Blogging Bootcamp TOTALLY FREE! Plus pop into your inbox from time to time with other blogging tips and advice.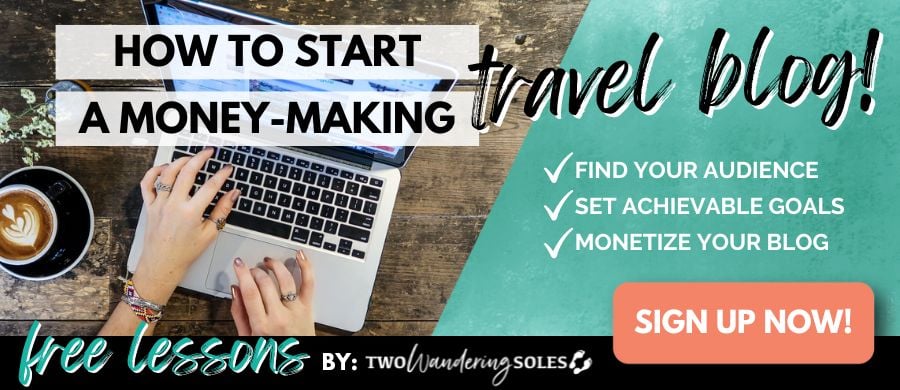 Interested in learning more about blogging?
Be sure to check out our Blogging Resources Page for the chance to enter our FREE mini-course on starting a blog, plus all sorts of other great info about blogging! Here are some of our favorite articles about blogging below…
Final Thoughts…
We truly hope this travel blog income report has been informative (and/or interesting!). We'd love to hear any thoughts or questions you may have. Comment below and we'll do our best to get back to you!